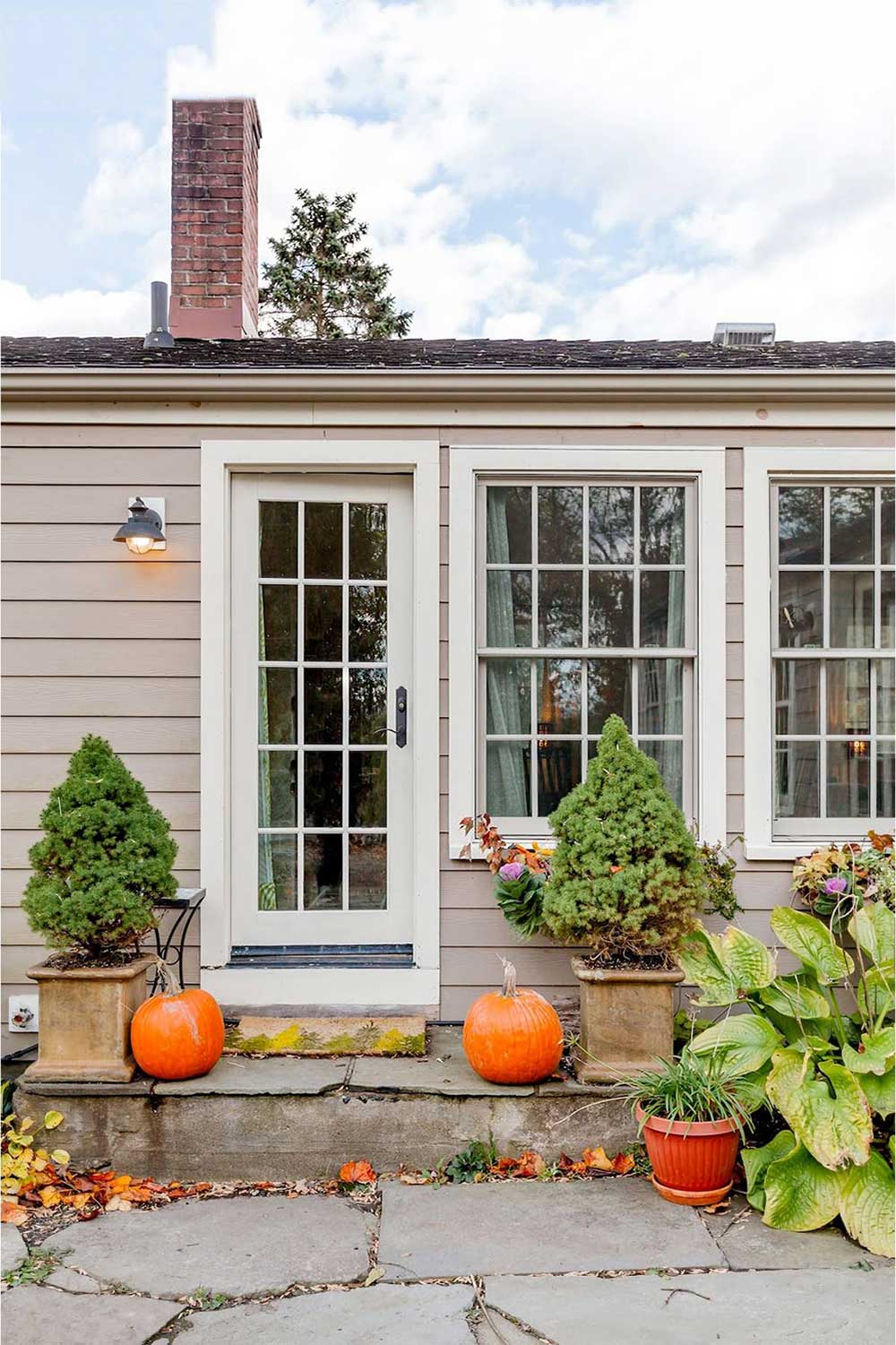 Airbnbs in New Paltz
I still remember the first time I visited the Hudson Valley.
My friends and I planned a long weekend trip over Memorial Day. It was the first year we were all working full time and we were so excited to just spend 4 days eating, drinking and relaxing.
We spent three nights in New Paltz, a charming college town on the west bank of the Hudson River. The hippie village is a short two hour drive north of New York City, in Ulster County right near the Mohonk mountains.
Not only does it have a campus of the State University of New York (and all the buzz of a college hub), it's also the gateway to Shawangunk Ridge. The Gunks', as they're commonly nicknamed, are considered one of the best rock climbing ridges in the world so there's plenty of hiking and outdoors-y opportunities!
If you know me, then you probably already know we didn't do any hiking haha. We did find tons of incredible restaurants, organic farms and vineyards though!
Here's a guide to the best airbnb rentals in New Paltz, New York!
ADVERTISEMENT
Or save this article to read later by pinning it ⇟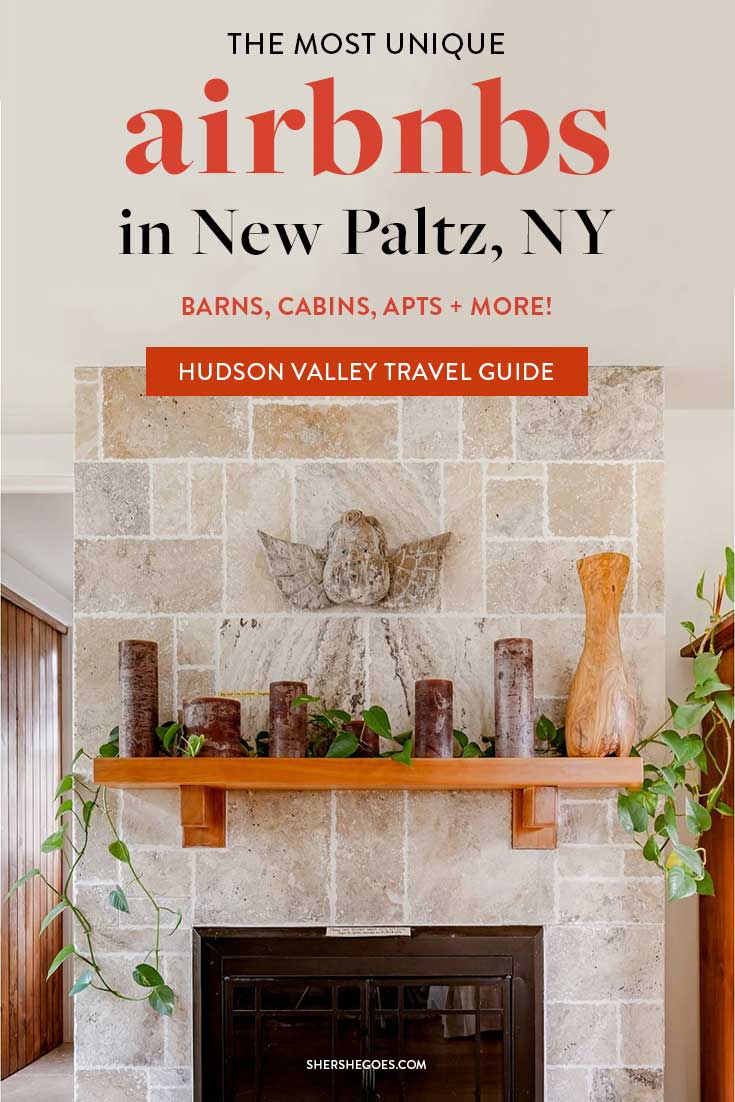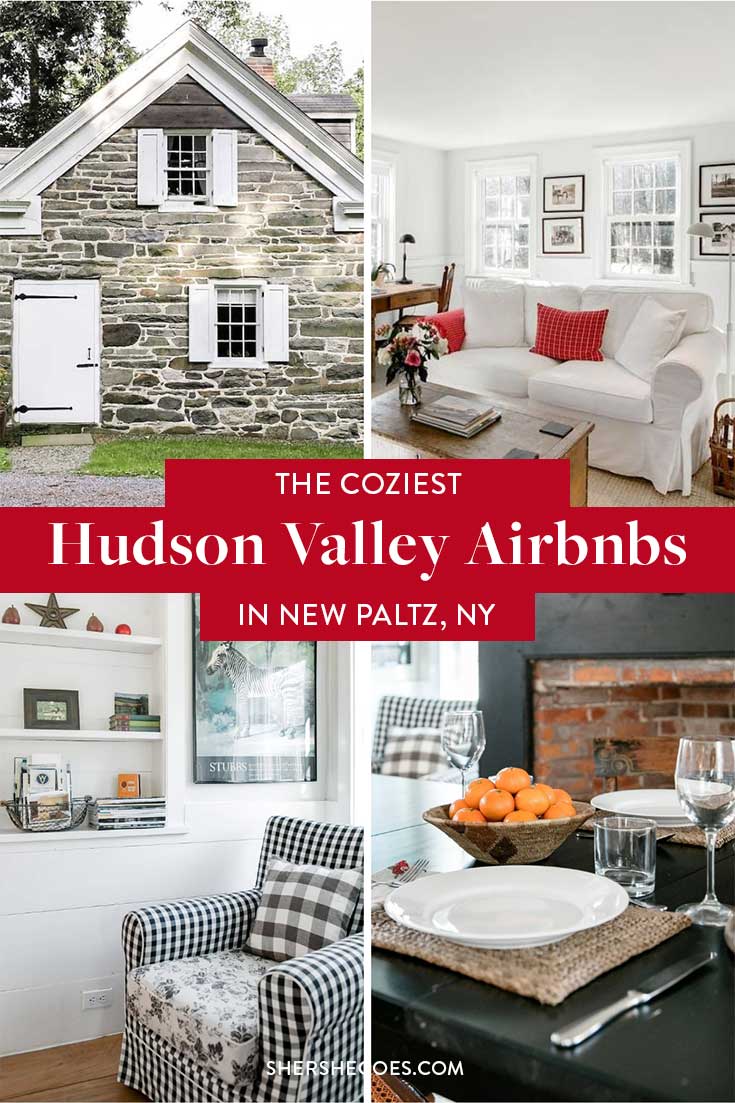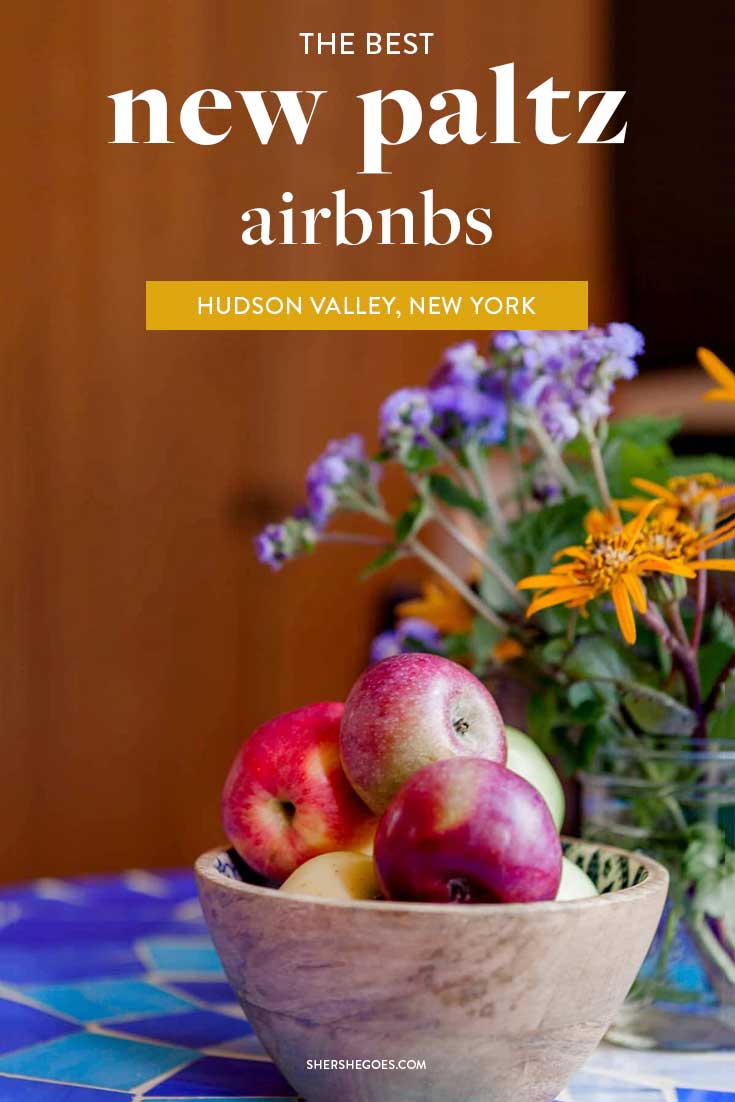 ADVERTISEMENT
---
---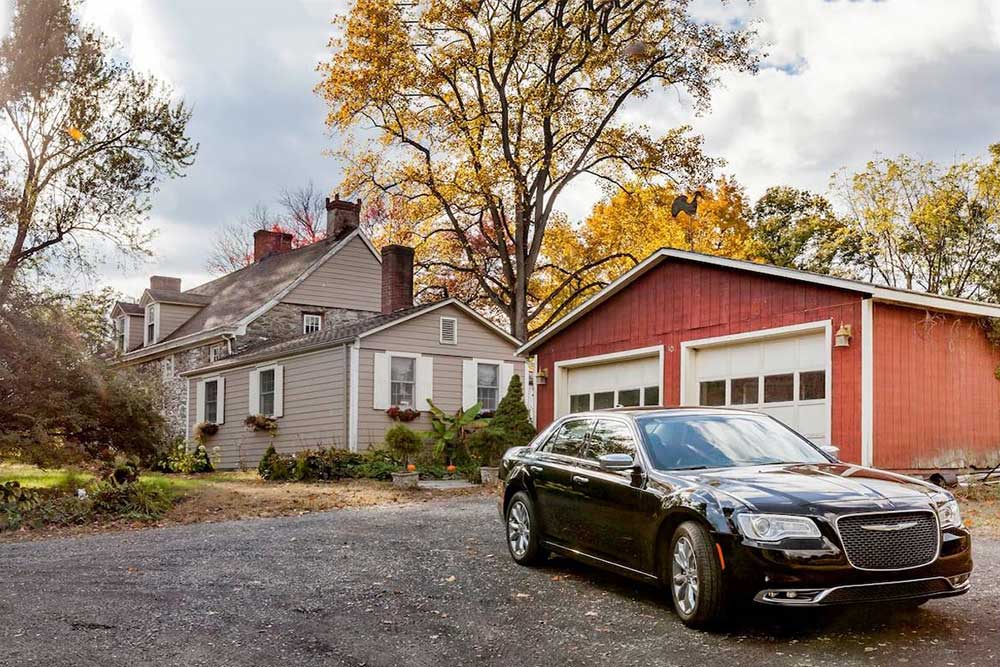 New Paltz
New Paltz has a great music scene, tons of cute cafes and plenty of charming shops.
It felt like every restaurant we popped into offered farm to table cuisine and we didn't have a single bad meal. If your idea of a Hudson Valley vacation is to wine and dine until you drop, you'll leave New Paltz a happy camper!
Read more:
The Cutest Small Towns in New York State
ADVERTISEMENT
---
---
Do You Need a Car to Visit New Paltz?
I do recommend having a car to visit.
While New Paltz is a small town, there's a lot of great airbnbs, hiking trails and vineyards just a 15-30 minute drive away, so it's very helpful to rent a car.
Also, as you'll see in the list of recommended airbnbs below, some are right in town while others are a short 10 minute drive away. You can often get a much better deal if you rent an airbnb just outside downtown!
Hertz and Sixt have affordable car rentals all over the city. I've used both in the past, just depending on car availability and price. I also recommend checking out Auto Europe, which aggregates rental rates from all the car rental companies.
Check rental car rates for your dates here.
ADVERTISEMENT
---
---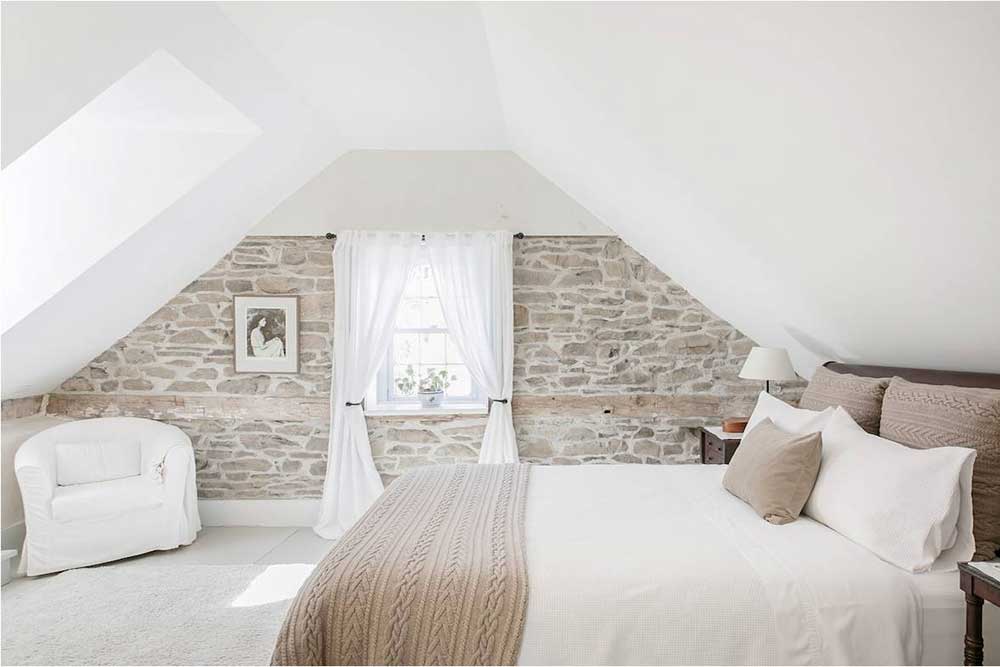 Best Airbnbs in New Paltz, NY – Summary Comparison Chart
Since New Paltz has such a great foodie scene, save a little on accommodation by booking an airbnb. Below, I'm sharing 5 incredible airbnbs in New Paltz and the surrounding area.
All of these are clean, comfortable and relaxing. Some of these are really unique rentals too!
Keep reading for more info on each option and why we recommend them.
Read more:
The Best Things to Do in Hudson
ADVERTISEMENT
---
---
5 Best Airbnbs in New Paltz
Many of the airbnbs in Columbia County are unique and locally owned, so you're supporting Hudson's residents! Here are 5 excellent Hudson airbnbs to soak in the outdoors.
1. Historic Stone House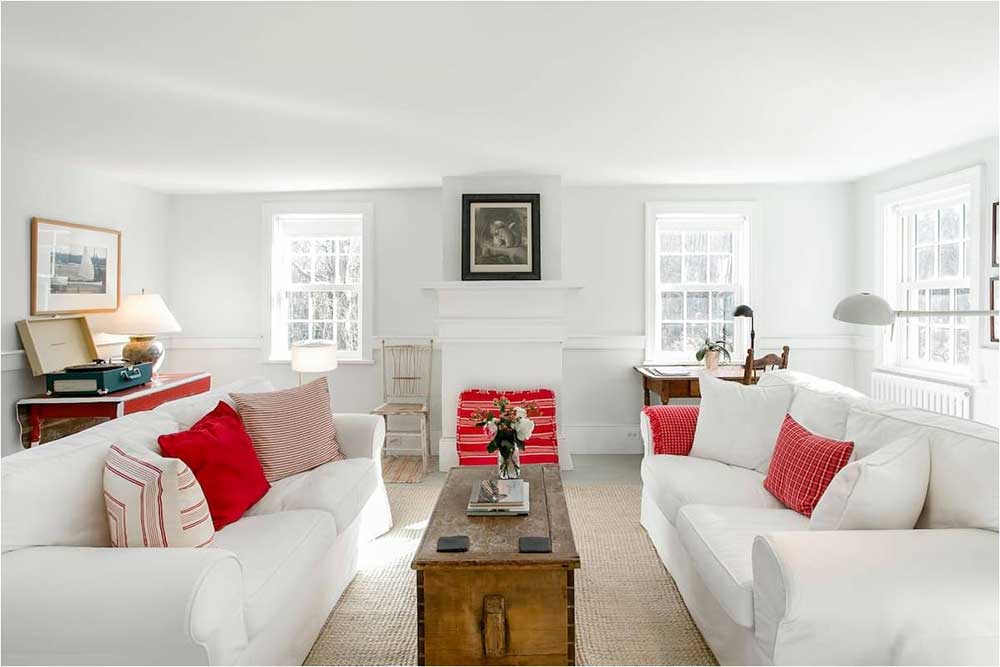 "The house has been renovated to a high standard, creating a very comfortable and peaceful retreat, whilst retaining lots of soul and character.
Extreme cleanliness is a priority. Quality bedding assures a good nights sleep. The bathroom offers a rain shower and soaking tub. The kitchen is fully equipped for everything and fresh produce is available from the neighboring organic farm.
Good hiking trails are accessible from the house and bikes are available to guests on request. There is a good 70s and 80s vinyl collection and there are fireplace stoves for cozy winter nights."
Why Stay Here: if you're looking for a warm, welcoming stay, this historic cottage is it!
Just a mile outside downtown New Paltz and close to hiking and biking trails, this lovely airbnb is somehow romantic but at the same time family friendly.
Check rates: Airbnb
ADVERTISEMENT
---
---
2. Cozy Cape in Downtown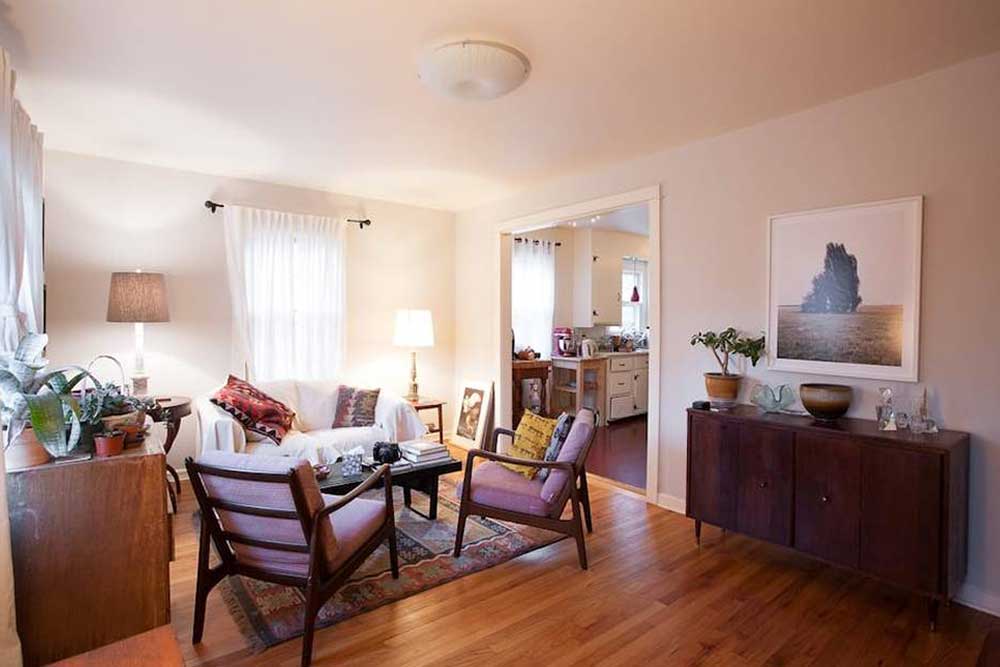 "Our cozy village home is steps away from the great restaurants and shops in the New Paltz village and the SUNY New Paltz, but still a quiet, restful getaway.
Minutes to the rail trail, about 15 minutes to Mohonk Mountain House or the Mohonk Preserve."
Why Stay Here: if you want to be right in the center of New Paltz, you can't beat this airbnb for location or price.
The cozy home is walking distance to all the stores and restaurants, and there's even an outdoor deck to enjoy the relaxing outdoors!
Check rates: Airbnb
ADVERTISEMENT
---
---
3. 18th Century Farm Suite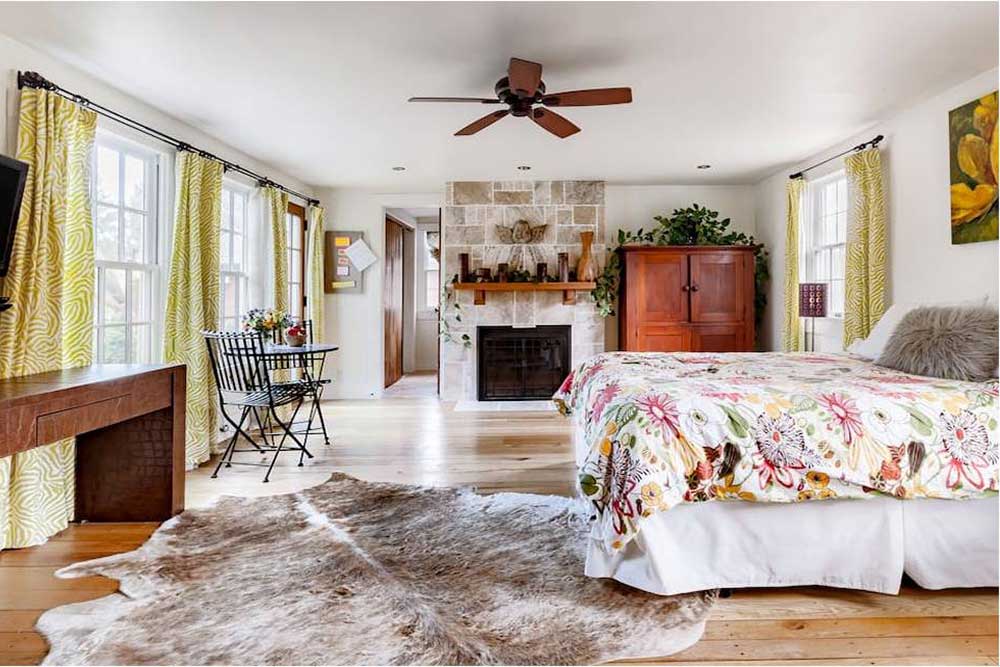 "Sit at a quaint breakfast table in this sun-filled room admiring the beautiful patio, grainy wood-plank floors, and country decor touches. Walk outside to enjoy the rustic grounds of this enchanting stone-built home dating from 1772."
Why Stay Here: This historic house is gorgeously decorated and super clean. Plus, the property is so unique!
Located on a secluded hamlet not far from New Paltz, this airbnb makes a great countryside 'home base' to explore the lower Hudson Valley – Mohonk, Hyde Park, Beacon are all close by.
Check rates: Airbnb
ADVERTISEMENT
---
---
4. Milk Barn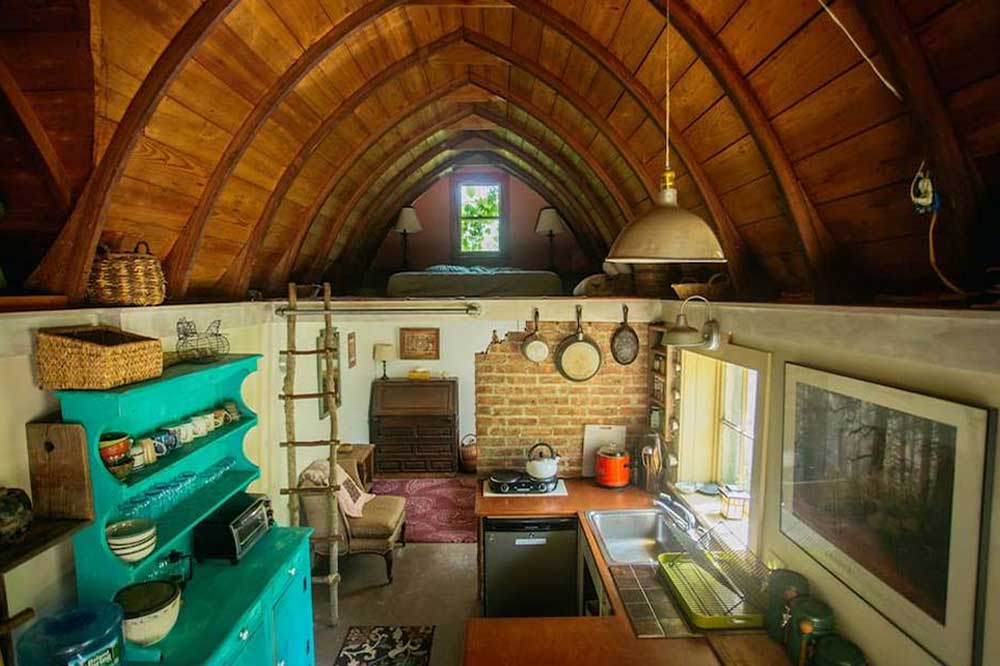 "Originally a milk barn on what was once a dairy farm, this airbnb has been lovingly renovated with charm and comfort in mind.
Both of the sleeping spaces are lofts that require climbing stabilized, vertical wooden ladders. There is a wood stove, running water, kitchen, living room & bathroom."
Why Stay Here: if you love unique spaces!
This private barn has creative quirks like a wood stove, original vaulted ceiling and composting toilet. The property is adjacent to Mohonk Preserve and ~8 miles from New Paltz.
If you're adventurous, like the outdoors, or simply on a budget, this Airbnb is the perfect place to unwind in nature.
And don't worry – there's wifi!
Check rates: Airbnb
ADVERTISEMENT
---
---
5. Yellow Cottage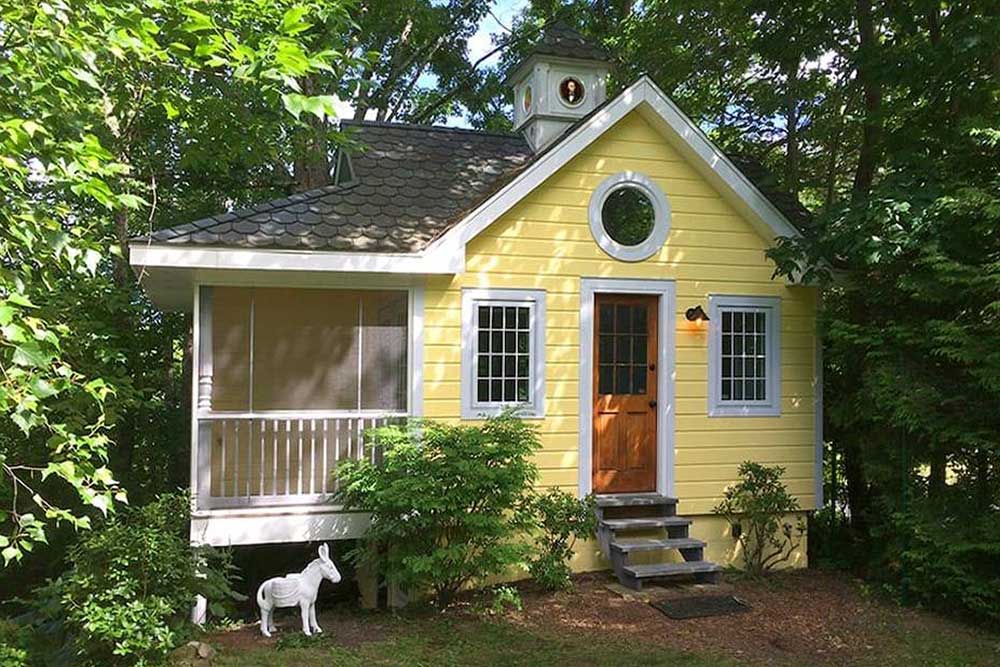 "Built over 100 years ago as a chicken hatchery, this gorgeous little gem has been fully restored as a two-story guest cottage. Located in New Paltz just minutes off Exit 18 on I-87 in a very private, quiet, country setting.
You don't even need a car to get here! It's just 12 minutes by taxi from the New Paltz Bus Station or bring your bike up and cycle everywhere!"
Why Stay Here: This peaceful cottage has the best of both worlds. It's roughly 10 minutes from downtown New Paltz, but also near lots of great hikes and walks.
There's a cozy screen porch to enjoy your morning cup of coffee, and comfy beds for a magical relaxing stay.
Check rates: Airbnb
ADVERTISEMENT
---
---
Visiting NYC – Travel Checklist
Road Trips | There's so much to see and do in Upstate New York, but one thing you need is a car. I recommend taking a road trip in Spring and Summer, or in early Fall to see the leaves change.
Hertz and Sixt offer affordable car rentals from New York City. You can also price compare on Auto Europe, an aggregator that pulls rental rates from all the car rental companies. Check rental car rates for Hudson Valley here.
Accommodation | Upstate New York has tons of hotel options – from luxurious Gilded Age getaways to romantic b&bs and quaint inns. In peak season, book hotels in advance to save, or check here for last minute deals.
If you have a group of people or want to stay in the countryside, rent a house on Airbnb. It's especially great if you want to hike and don't mind being a little farther from town!
Insurance | Lastly, be sure to visit Upstate New York with travel insurance. Whether you get injured and need to be hospitalized, or your phone gets stolen, travel insurance will help when you need it most. Get a quote for your trip here.
You Might Also Enjoy:
Getaways from New York City
Hudson Valley
The Best Things to Do in Hudson
Visiting Art Omi: An Outdoor Sculpture Park
The Best Airbnbs & Vacation Rentals in Hudson
Where to Stay in New Paltz: Cozy Cottages, Vacation Rentals & More! 
Where to Stay
The Best Airbnbs in Hudson, NY
The Best Airbnbs in New Paltz, NY
Follow me @Sher She Goes on