Cape Point & Peninsula Tour
Cape Town's coastline was immortalized in the 1800's.
Dashing adventurers Bartolomeu Dias and Vaso de Gama found the turning point of the Far East trade route, where the journey changed from southward to eastward.
Here, the waves are rocky, the current strong and the foggy scenery overwhelmingly wild and beautiful.
ADVERTISEMENT
While I don't recommend following the shipping route (the number of shipwrecks gave rise to the Legend of the Flying Dutchman, after all), driving along the coastline is one of the world's most beautiful road trips and a highlight of any visit to Cape Town.
Here's my guide to see the most of the coast in a day trip from Cape Town, South Africa!
Stopping points:
ADVERTISEMENT
---
---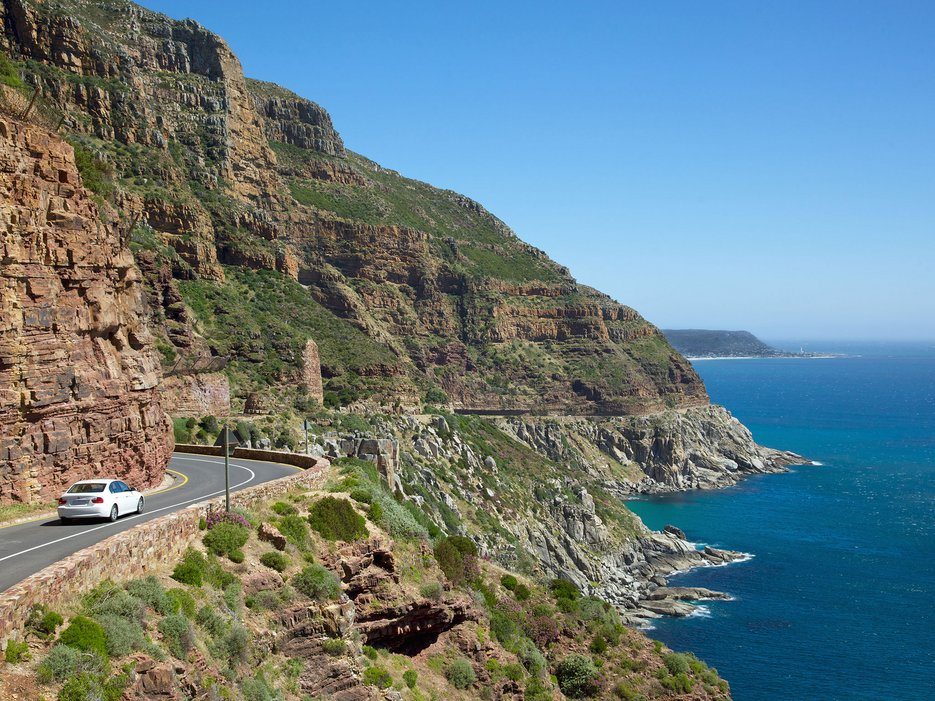 1. Chapman's Peak Drive
Leave your hotel room early and make your way to majestic "Chappies", a 9km winding drive beloved by locals for its awe inspiring views over the waves.
Chapman's Peak Drive takes you through the best of downtown Cape, from beautiful Hout Bay to Noordhoek Beach, before connecting you with the Southern Peninsula (our next stop).
Chapman's Peak road was built right into the cliffs, lending it that magical "on the edge" feeling of vertigo as you gaze down at the turquoise blue Atlantic waves below.
Built from sandblasting into the mountainside, rock slides were a constant source of concern until a massive reconstruction project was undertaken just a couple years ago. Since re-opening, a new toll station helps to maintain conservation efforts and pay for the boulder engineering project – currently R40 for sedan vehicles (Summer 2015).
The exhilarating serpentine route has over 114 curves, with plenty of road stops along the way for pullovers and and panoramic shots to be taken of beautiful Hout Bay.
You'll also find many cyclists and runners along the drive, all taking advantage of the views to spur their workouts.
If you're lucky to be in Cape Town between July and November, look out for some Southern Right whales.
ADVERTISEMENT
---
---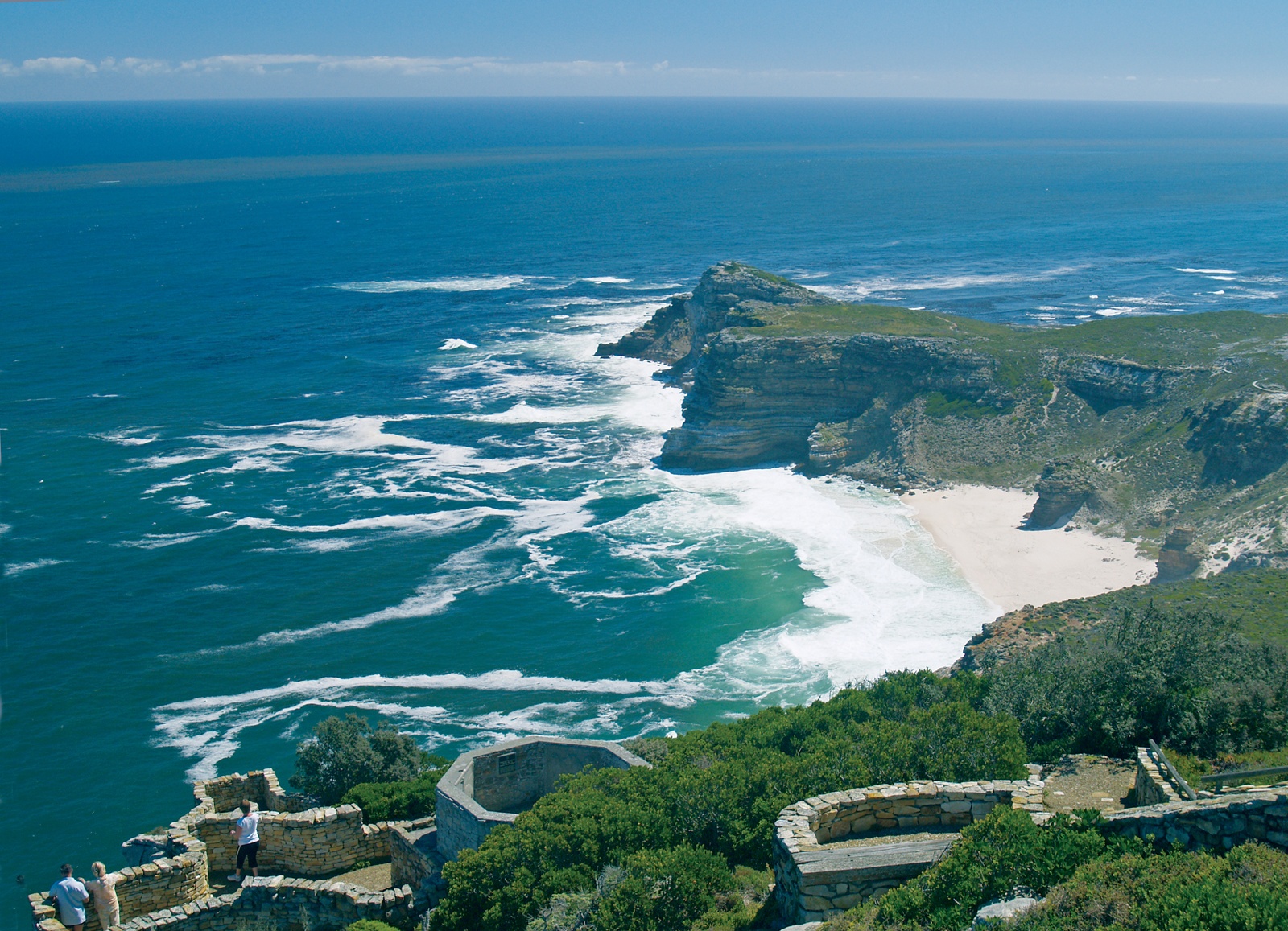 2. Table Mountain National Park
Continue southward onto M65, following signs to Table Mountain National Park, a Natural World Heritage Site home to both Cape Point and the Cape of Good Hope.
Cape Point is referred to as the place where the two oceans (Indian and Atlantic) meet.
Park the car and walk along the cliff walls for an incredible view over the coastline. If you have time, hike or take the funicular up to the new lighthouse, erected to guide ships past the treacherous cape.
3. Cape of Good Hope
Continue onwards to the Cape of Good Hope and see if you can spot some wild ostrich and baboons on the beaches! (they're not to be fed though, as they're quite wild and dangerous).
The Cape of Good Hope is a misty coast where the waves break loudly against the rocks. The site of many shipwrecks (and in particular, the Flying Dutchman), take a photo with the Cape of Good Hope sign to prove you've made it to the southwestern most tip of Africa!
ADVERTISEMENT
---
---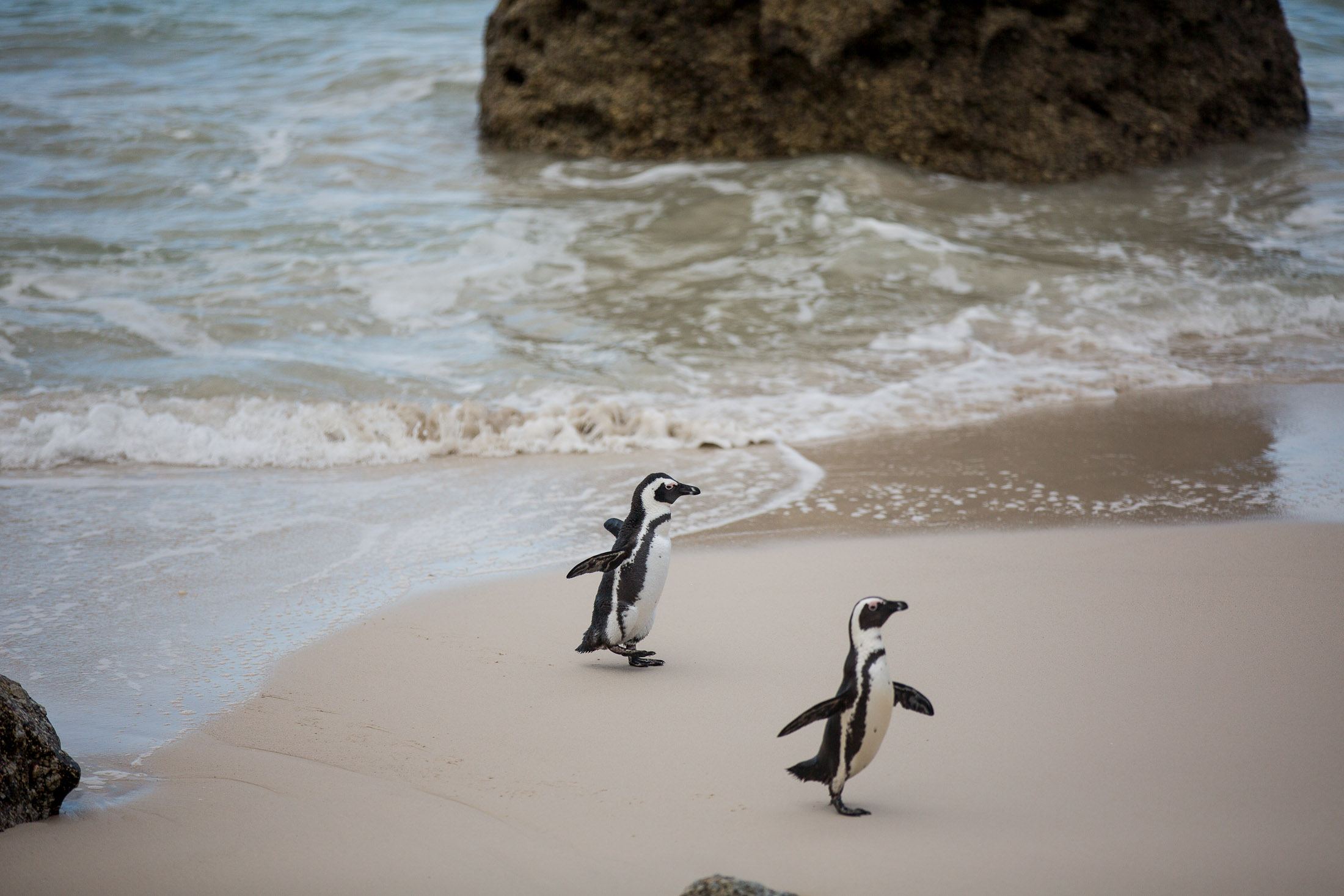 3. Boulders Beach
Head back to Cape Town on the opposite coast via Falk's Bay for a visit to Simon's Town and a stop at Boulders Beach.
Simon's Town is a seaside village home to South Africa's Naval base, with many quaint Victoria homes. Make sure to stop by Boulders Beach for a visit to the African Penguin sanctuary as well. For a small fee you can see the adorable Jackass penguin colony, walk above their nesting boxes and get close to the penguins right on their beach.
Return to Cape Town by driving through the pretty suburban towns of Fish Hoek and Muizenberg. Fish Hoek is a seashore community known for its prime whale watching while Muizenberg is much beloved by the surfing community for its waves and colorful changing huts.
ADVERTISEMENT
---
---
Are you planning to rent a car in Cape Town? The entire trip, with stops for photos and lunch, is approximately 6-8 hours.
Lunch Spots
If you get hungry on your Cape Point road trip, two great lunch spots along the route are The Food Barn in Noordhoek and the Harbour House in Kalk Bay. Both are great options!
Read more: The Ultimate Cape Town Beach Guide
Save this post by pinning it for later:
---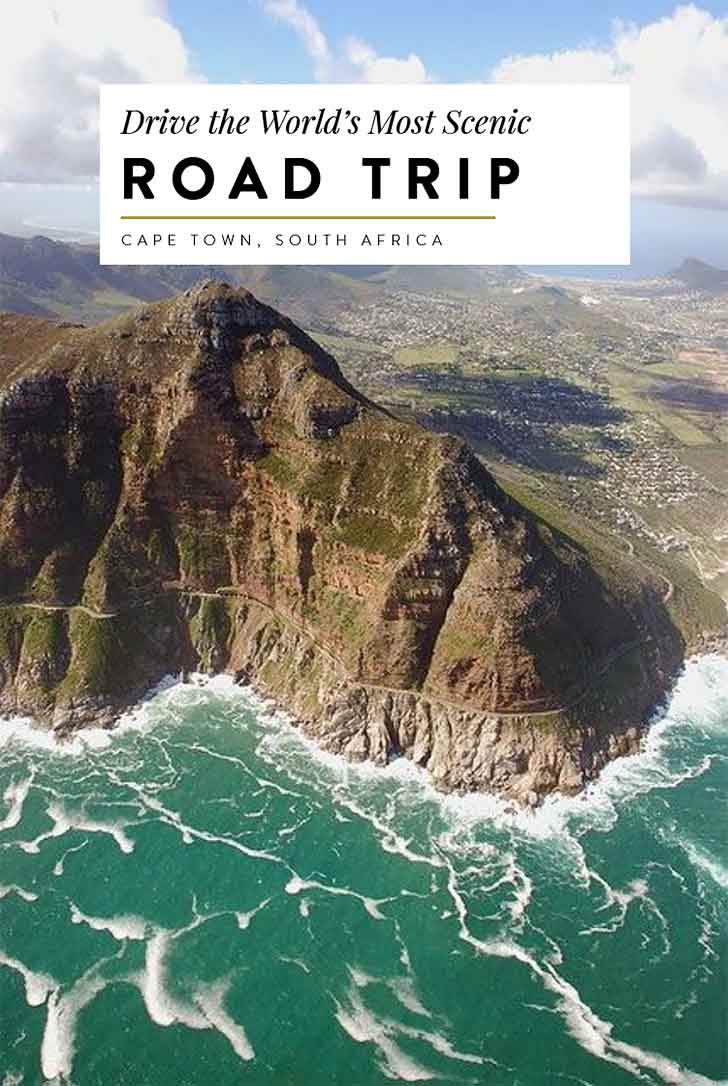 For ideas on other things to do in South Africa check out this list of 50 unique suggestions!