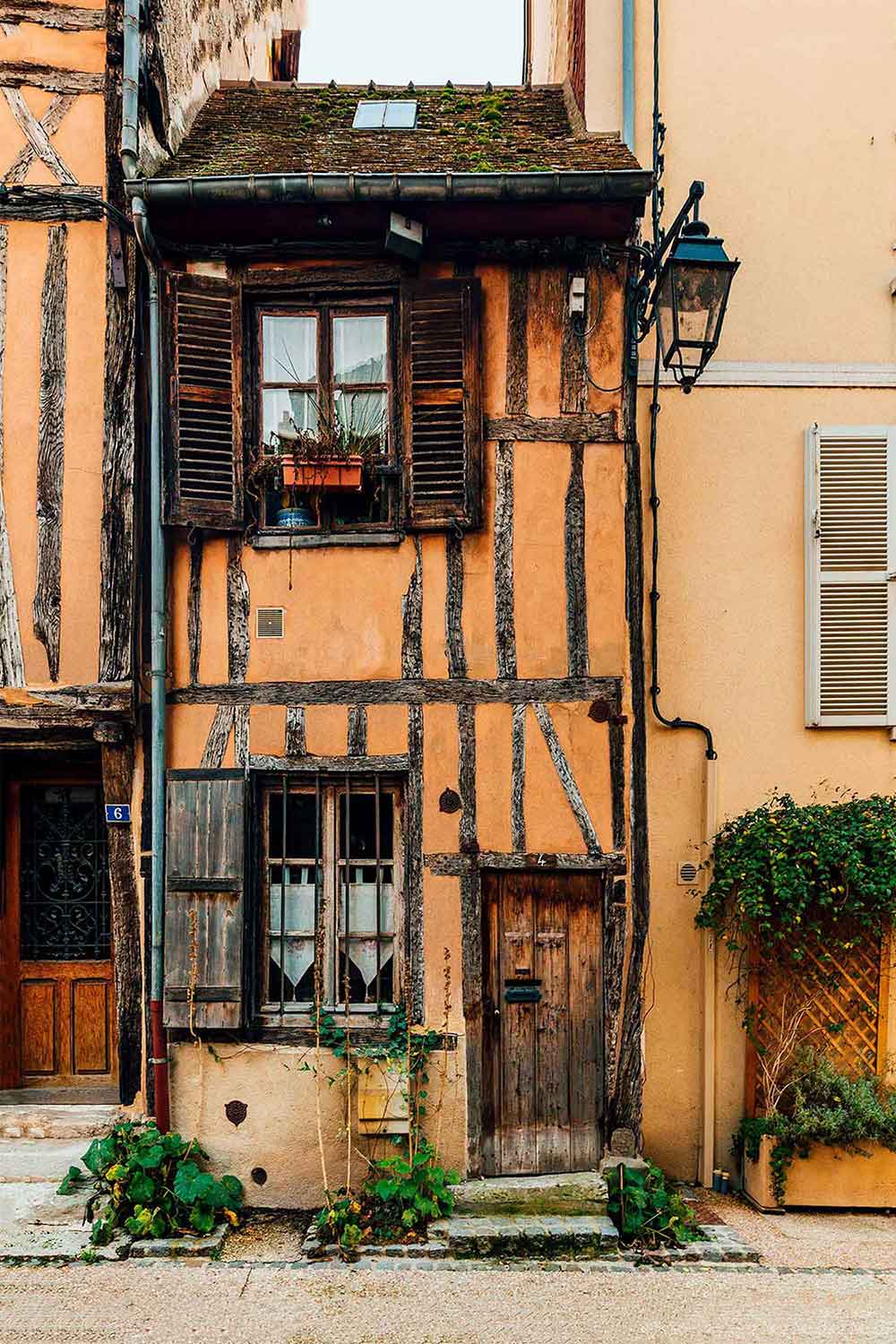 Where to Stay in Giverny
If you're traveling from Paris to Giverny to see Monet's House, chances are you're contemplating a day trip versus an overnight stay.
Giverny is a tiny French village, where the highlight and main attraction is Monet's Garden. Because of this, almost all the tourists beeline straight to the Foundation Museum, with hoards of visitors at every hour.
If you want the freedom to explore Monet's Garden at leisure and soak in the peaceful flower filled gardens without the crowds, you'll have to stay in town overnight.
We've rounded up some of the quaint properties within walking distance of Giverny, so that you can wake up early and avoid the tour groups!
Quickly jump to
ADVERTISEMENT
Giverny Hotels – Summary Comparison Chart
Most all Giverny hotels are small, family run properties. Many of them are set in quaint Norman manor houses with extensive gardens. You won't find large chain hotels in Giverny, but if you like charm and character you'll be happy!
Below are reviews for each hotel, with more info!
ADVERTISEMENT
---
---
Best Hotels in Giverny
1. Jardin des Plumes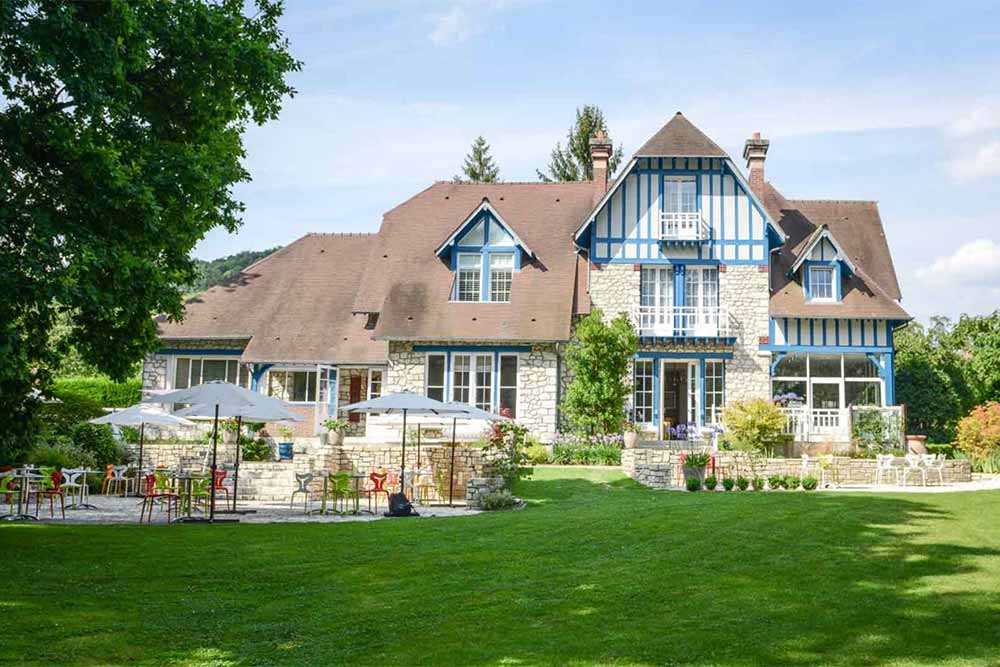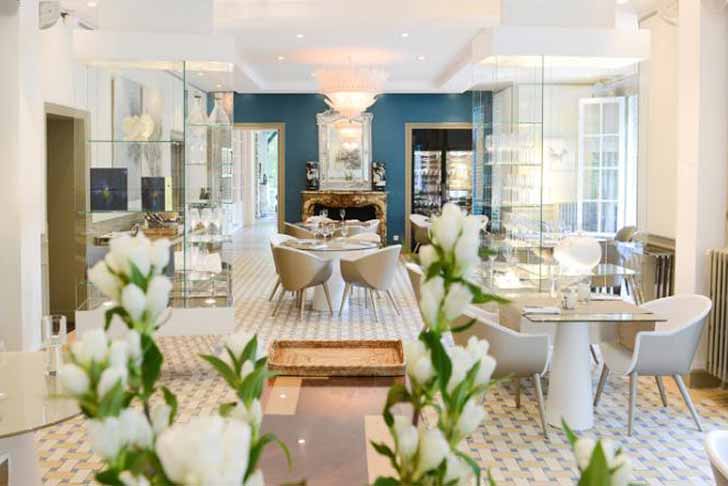 If you want a gorgeous hotel with character, that's right next to Monet's House and Gardens, this hotel is it!
Jardin des Plumes is an upscale bed and breakfast with a main house, pretty gardens and a famous on site restaurant. Rooms are comfortable, chic yet have character (think bathtubs instead of free standing showers).
The highlight of staying here is the food! Breakfast is worth the upgrade, with farm fresh eggs and lots of choice, while the dinner has 1 Michelin star!
Book rooms: Hotels.com, Booking.com
Check prices: TripAdvisor
---
2. La Dime de Giverny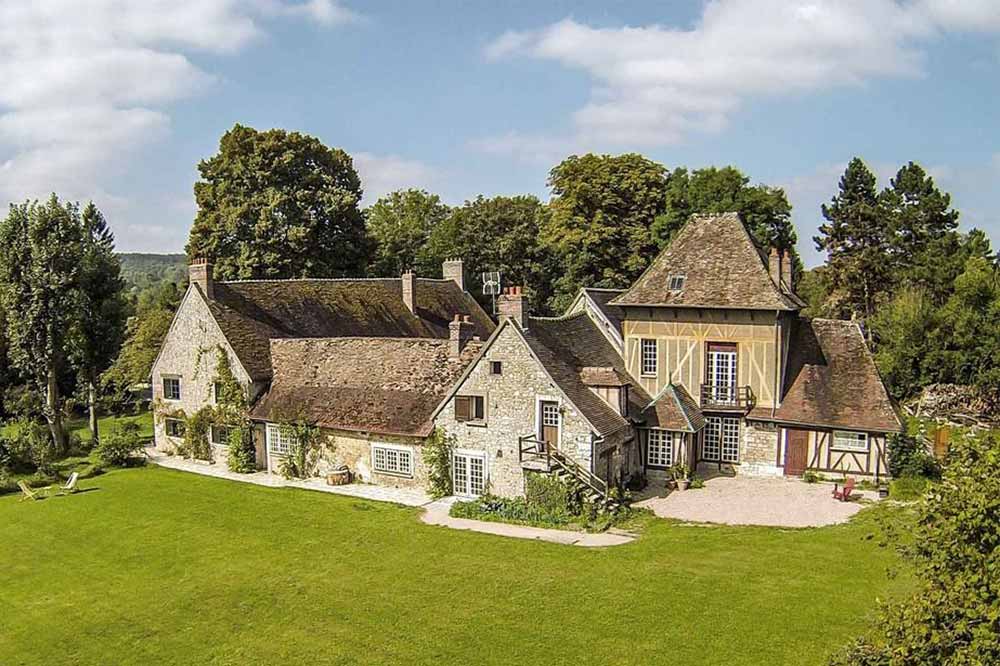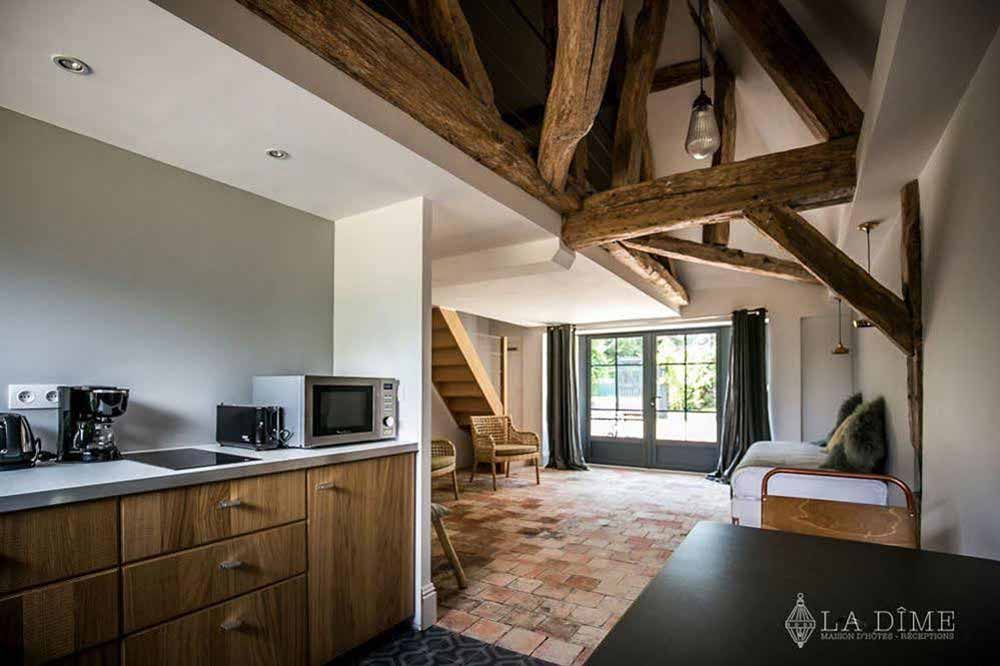 La Dime is a beautifully restored French country house. The interiors are refreshingly modern, yet still maintain lots of Norman character.
All the rooms are unique and pretty large, with an old world feel and very comfortable beds. The breakfast is great, the garden is soothing and overall, La Dime offers a one-of-a-kind place to stay!
There are only 5 rooms, so book ahead to reserve a spot.
Book rooms: Hotels.com, Booking.com
Check prices: TripAdvisor
ADVERTISEMENT
---
---
3. Les Jardins du Val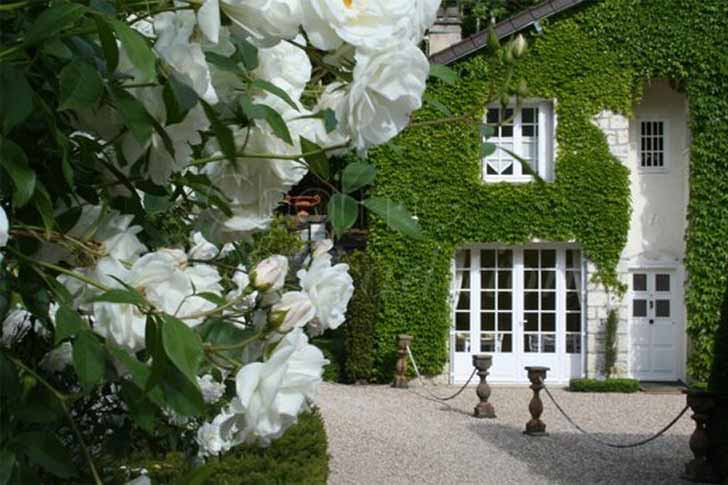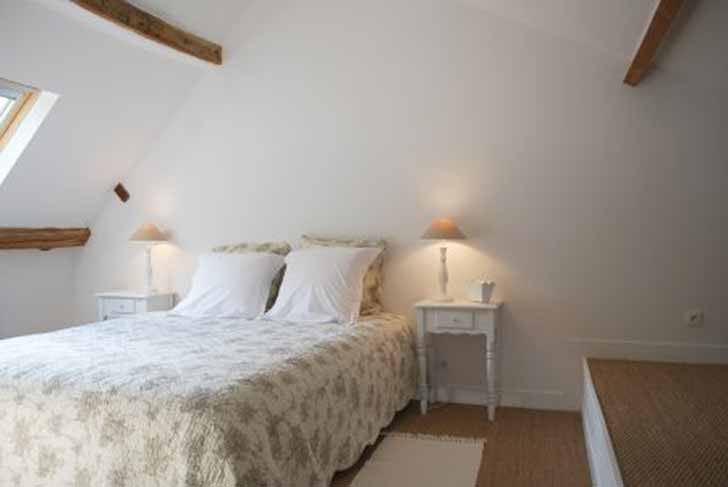 The host of this property actually worked at Monet's Garden, so if you want insider knowledge of not only the Foundation but also the surrounding countryside, Les Jardins du Val is perfect!
Rooms are small, but clean and comfortable – ask for one overlooking the beautiful garden. For dinner, there are 2 great restaurants within walking distance, one French and one North African.
We recommend this hotel for travelers who want to soak in not just Giverny but also the surrounding sights. The property is a 15 minute drive from Monet's Garden and a short 10 minute drive from the French villages of Vernon and La Roche Guyon. Lots of parking on site.
Book rooms: Booking.com
Check prices: TripAdvisor
---
4. La Pluie des Roses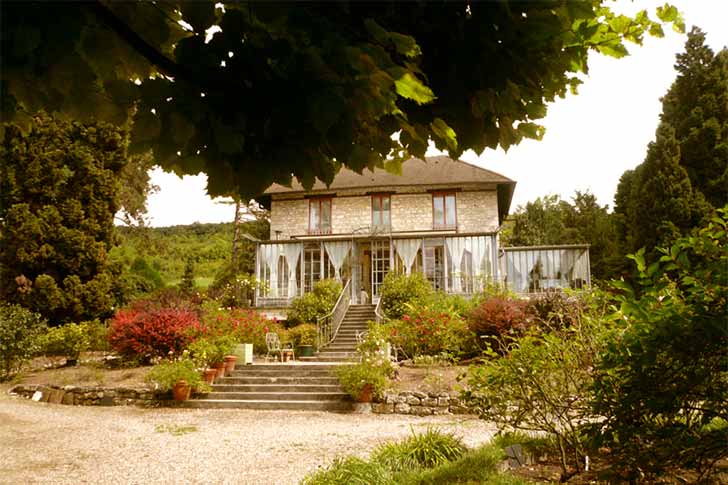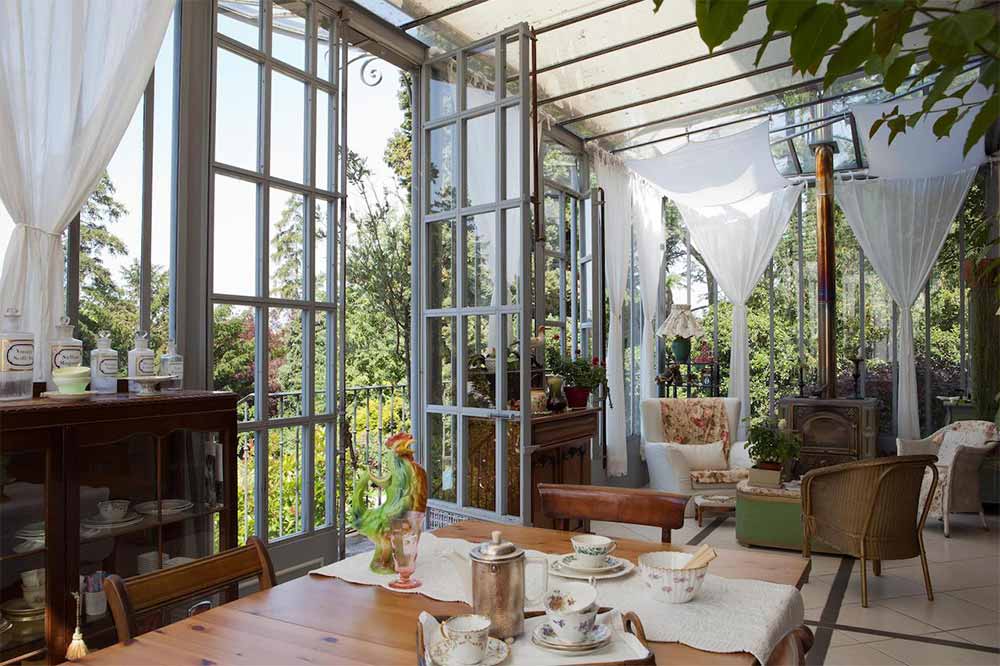 This classic B&B was recently bought and renovated by new owners.
Tucked away between the valley and nestled among lots of trees and roses, the Norman home is beautifully decorated with cozy antiques. It's all very cozy, and the owners go out of their way to make your stay comfortable.
You can walk to Foundation Monet in the morning after indulging in a hearty breakfast. La Pluie offers fresh eggs, and a variety of breads, meats and yogurts. It's almost too pretty to leave!
Book rooms: Booking.com
Check prices: TripAdvisor
ADVERTISEMENT
---
---
5. Le Coin des Artistes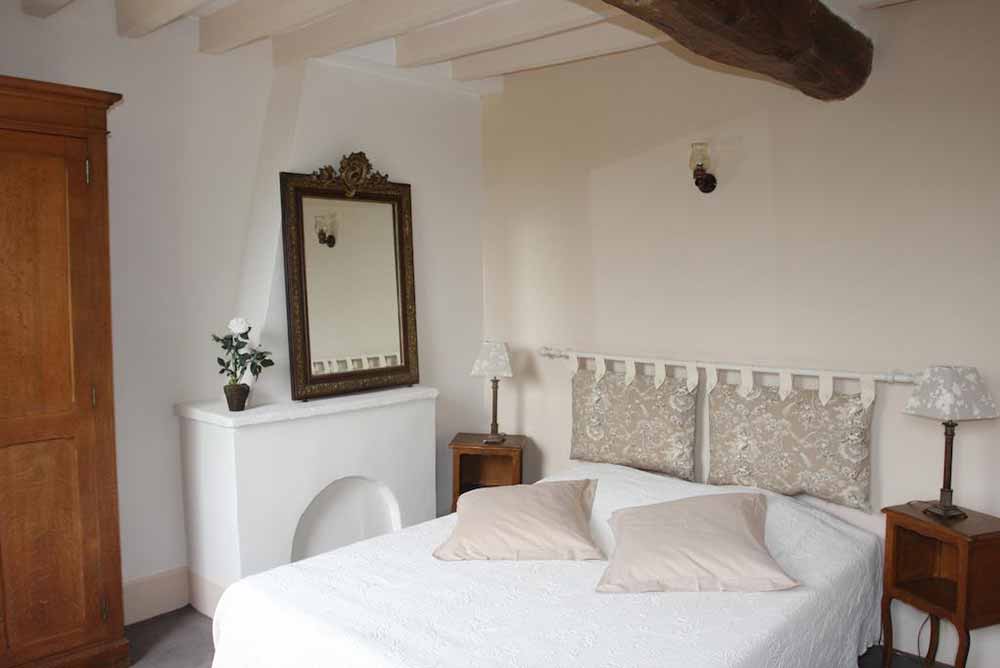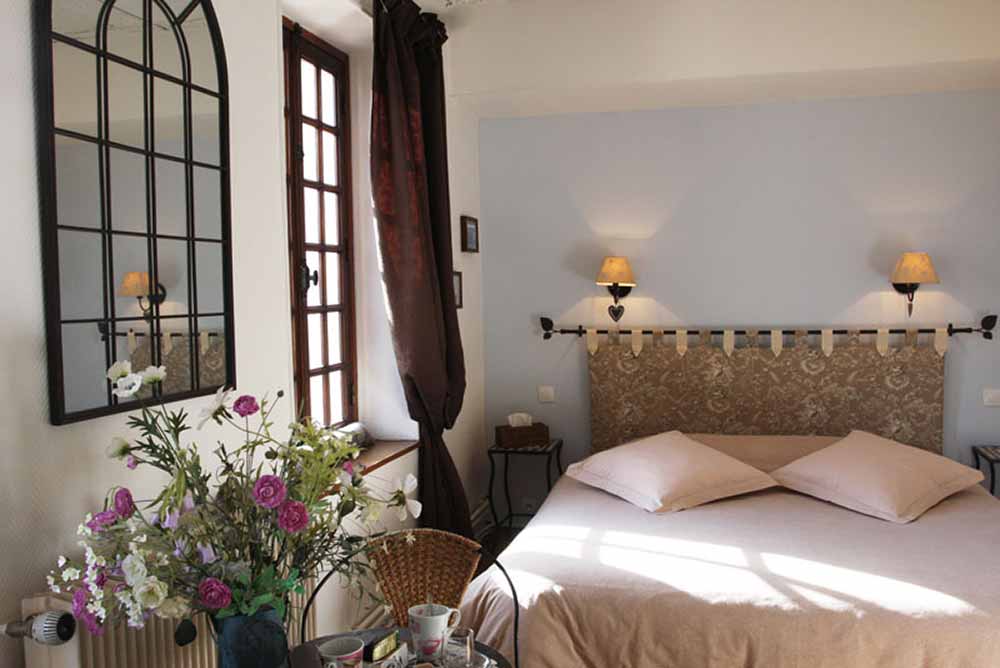 For quiet and spotlessly clean accommodation, stay at Le Coin.
The hotel has a great location just 5 minutes from Monet's Garden with ample parking in front of the property. Out back there is a classic French garden, lots of pretty wildflowers in bloom and some tables to relax. Free wifi included as well!
Book rooms: Booking.com
Check prices: TripAdvisor
ADVERTISEMENT
---
---
Best Airbnbs in Giverny
Prefer an airbnb? Luckily, there's lots of options in Giverny!
Most of the Giverny airbnb options are charming Normandy style houses, where the interior is refreshingly modern.
6. Spa Cottage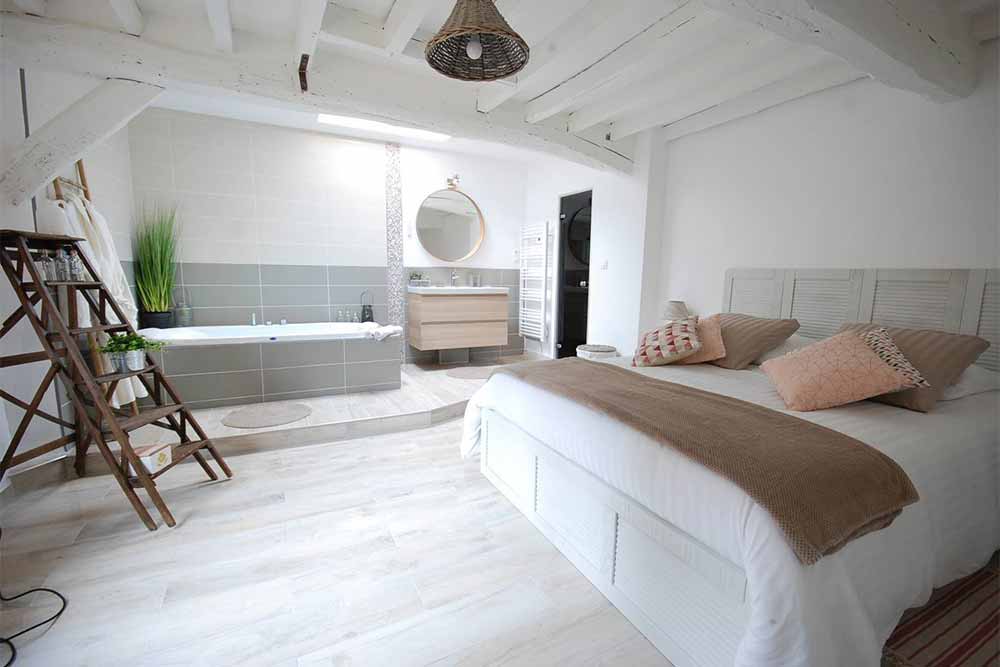 This restored Norman house is for couples who want to relax! With a large steam room, bubble bath and shady apple field, it's the perfect cozy house to relax after a full day of sightseeing.
Best of all, the location is smack in the middle of three cute towns in Normandy: Giverny, Les Andelys and La Roche Guyon, so if you have a car, you'll be within ~15 minutes of everything!
Check availability: Airbnb
---
7. Cottage Normande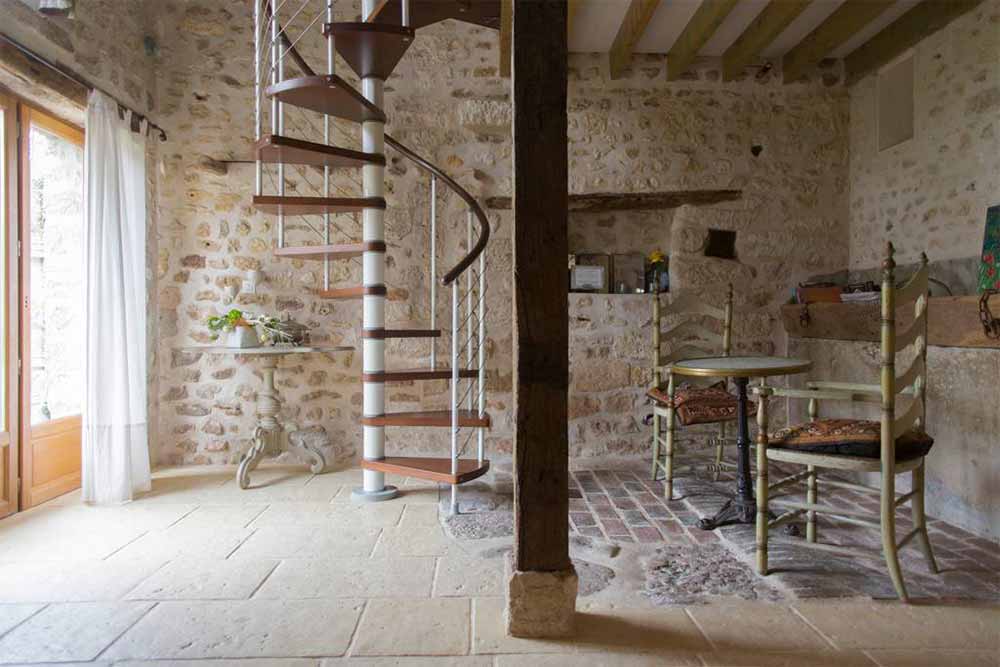 This private duplex home is built from an old Norman barn, with charming white stone walls and lots of wood work. There's a handy kitchen, enclosed garden, and bikes that you can take advantage of to explore the countryside!
Fancy yourself a painter? The superhost graciously includes access to her artist workshop, where you can give watercolors a go!
Check availability: Airbnb
ADVERTISEMENT
---
---
8. Vernon Airbnb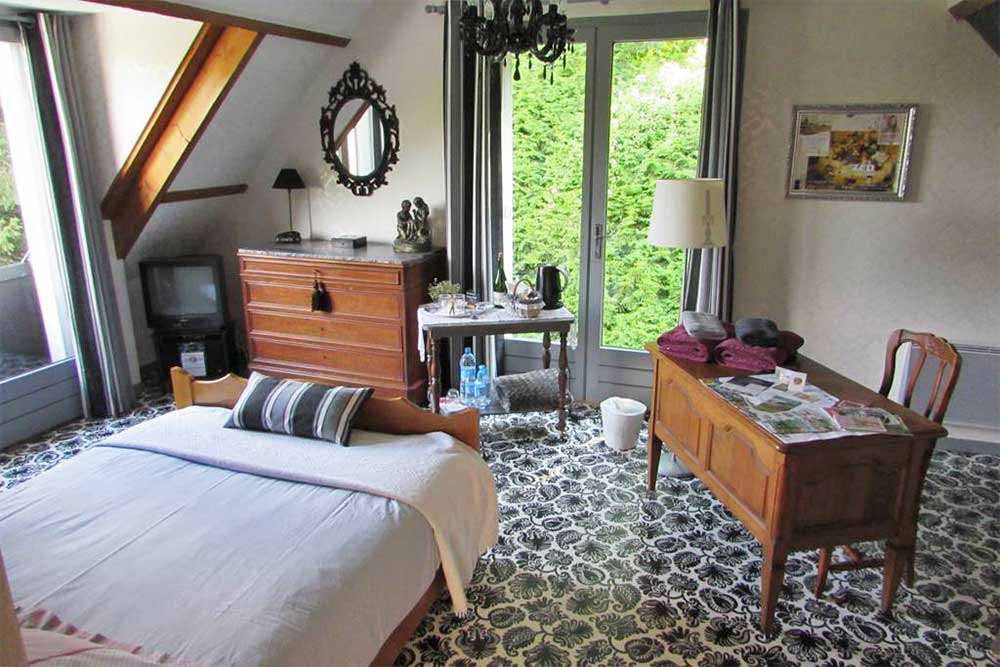 For travelers on a budget, this beautiful room set in a modern house is perfect. Large windows look right out onto a forest of green, while the room has a comfy bed and free wifi.
You can also make use of the sun terrace to relax or meet other guests. For more on what to do in Vernon, check out our travel guide! Also nearby is the quaint village of Auvers sur Oise, the final resting place of Vincent van Gogh.
Check availability: Airbnb
---
9. Giverny Garden Studio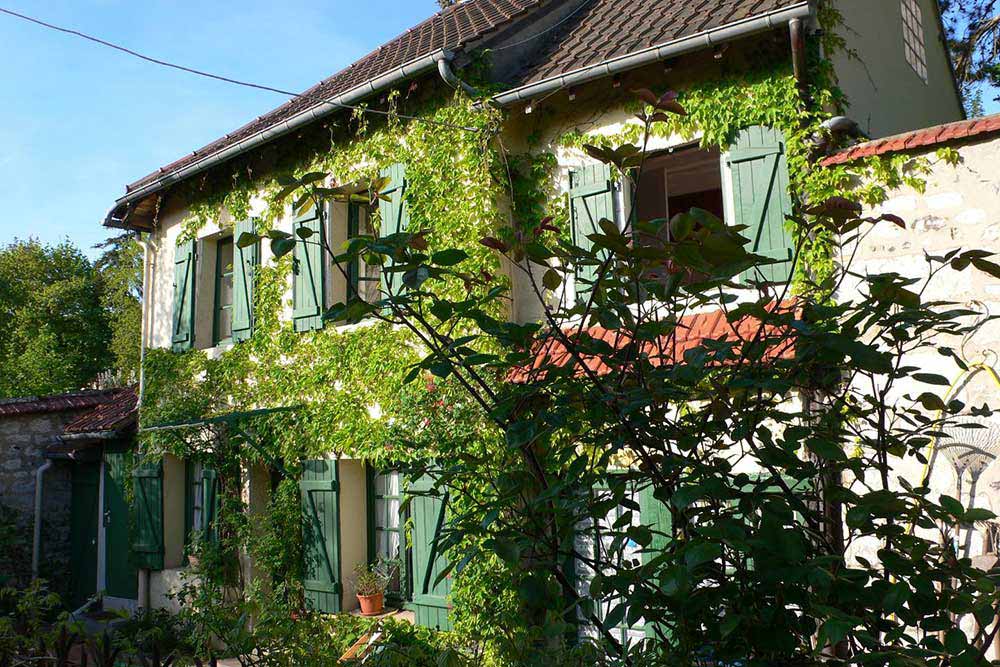 For a lovely stay, choose this peaceful garden studio as your Giverny accommodation.
Set in the countryside, with blooming wisteria vines and colorful peonies in the garden, it's an incredibly relaxing place to stay for a night or two. Best of all, a bread box is delivered each morning with fresh baked croissants! It doesn't get any more French than that.
Check availability: Airbnb
ADVERTISEMENT
---
---
Visiting Normandy – Travel Checklist
We took a red eye to Paris from JFK, then sailed on the Seine to Rouen on a river cruise. You can check for flight deals here and set an alert for your dates.
It's also easy to take the train from Paris to cities throughout Normandy. Check my post here for more logistical information on taking the train in France and how not to buy tickets.
In Normandy, there's so much to see over a large area that I'd recommend basing yourself in a city for a couple nights to take day trips, then moving to another city. For the D Day beaches, Bayeux and Caen are both popular bases. Check here for deals on Normandy hotels.
Lastly, be sure to visit Paris with travel insurance. Whether you get injured and need to be hospitalized, your phone gets stolen, or a flight delay leaves you with nothing but the clothes on your back, travel insurance will help when you need it most.
During our recent trip, riots in Paris shut down the city center and forced a closure of all the main sights (the Louvre, Versailles, etc). Get a quote for your trip here.
You Might Also Enjoy:
Normandy Vacation Planning
How to Get from Paris to Normandy
Cruising on the Seine River from Paris to Rouen
The Most Beautiful Places in Normandy
21 of the Best Things to Do in Normandy
Normandy Towns
Quick Guide to Rouen, Normandy's Capital
Paris to Normandy Day Trips: Vernon & Auvers-sur-Oise
Visiting Giverny & Monet's House
WWII Memorials
How to See Normandy Beach & D-Day Sites
Visiting the Normandy Cemetery in Remembrance of D-Day
Follow me @Sher She Goes on