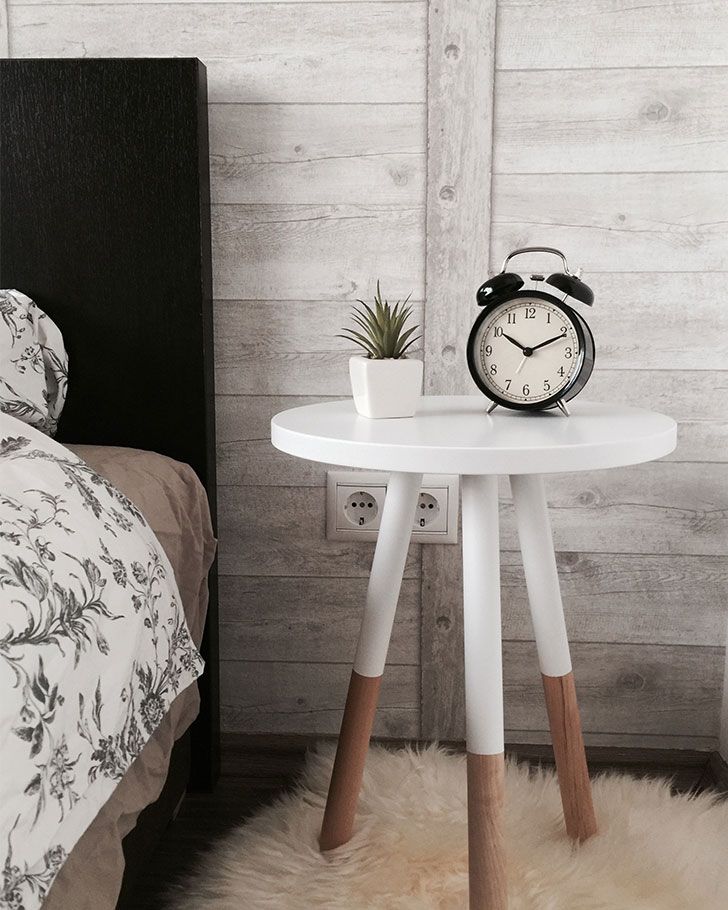 Best Alarm Clocks for Travel
I know what you must be thinking – if smartphones have rendered the watch obsolete, why haven't they done the same with alarm clocks?
I might agree with you on normal alarm clocks, but the best travel alarm clocks always add security and peace of mind to your vacation. I always travel with an alarm clock for two main reasons.
First, you never know how often you'll be able to charge your phone on vacation. When you're out and about all day, the life of your phone battery is less reliable, so I always like to have my alarm clock as a back-up option.
Likewise, if my smartphone alarm clock messes up on a normal day, I might be a little late to work or get a late start on my to-do list. The vacation equivalent of being late to work is missing a tour or, worse, missing a flight! For worry-warts like me, you can never play it too safe.
Keep reading for the 6 best travel alarm clocks to give your next vacation peace of mind!
ADVERTISEMENT
---
---
The Best Travel Alarm Clocks
---
---
ADVERTISEMENT
---
---
---
---
ADVERTISEMENT
---
---
The Best Travel Alarm Clock – Summary Comparison Chart
---
To summarize, here's a chart summarizing the best travel alarm clocks with a quick overview of their various features.
Pin this to save for later
---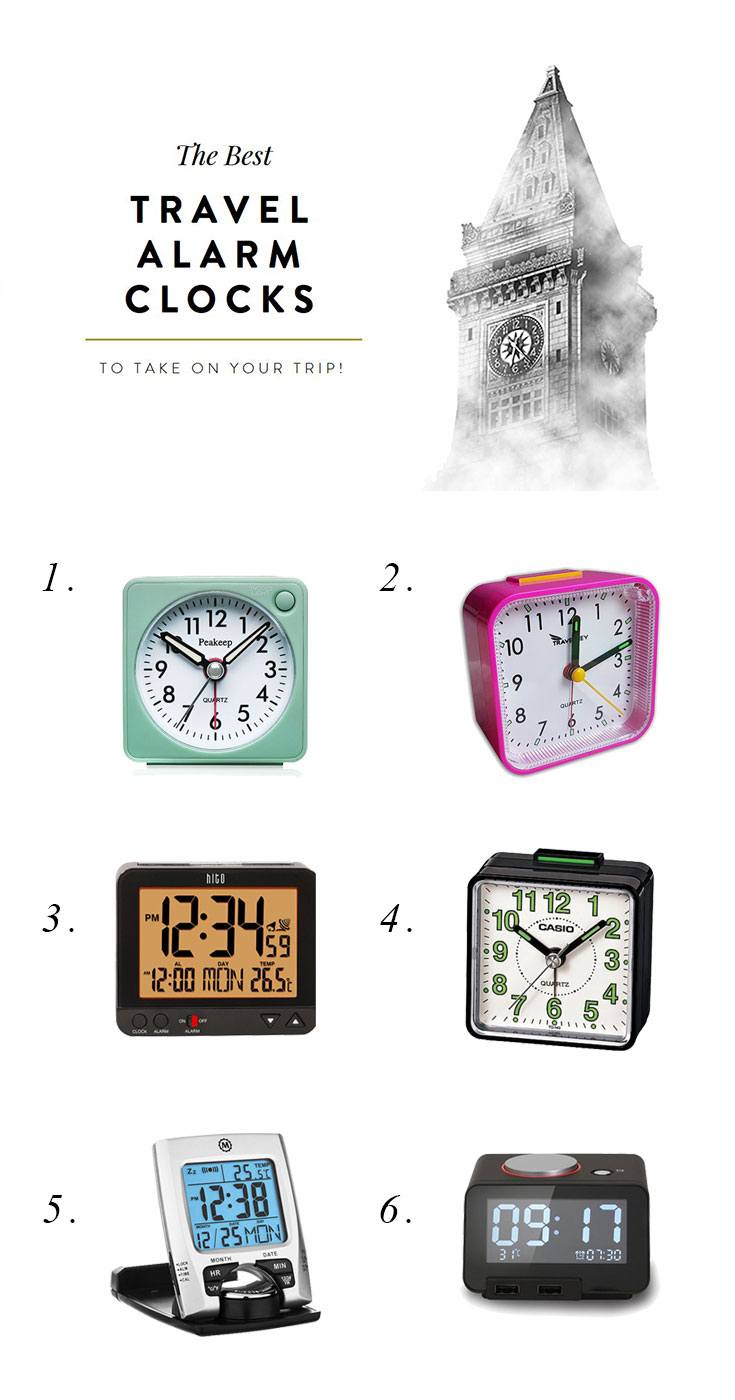 ADVERTISEMENT
---
---
Read More   in my travel packing checklist series:
Best Travel Luggage
The Best Carry on Luggage for 2021
The Best Packing Cubes for a Perfectly Organized Bag
The Best Lightweight Luggage for Overpackers
The Best Hard Luggage Sets for Stylish Travelers
The Best Underseat Luggage for Minimalists
The Best Carry On Bags for Men - Rugged + Durable!
Business Travel
The Essential Business Packing List
The Best Business Travel Luggage
The Best Laptop Cases for Working Women
The Best Laptop Bags for Men
Packing Hacks
The Best Travel Wallets for All Your Vacation Essentials
The Best Jewelry Cases Never Untangle a Necklace Again!
The Best Toiletry Bags to Clean Up Quick
Travel Packing Lists
The Best Travel Jackets for All Types of Weather
The Best Duffel Bags for Your Next Weekend Trip
The Best Travel Backpacks to Hold Everything You Need
Follow me @Sher She Goes on