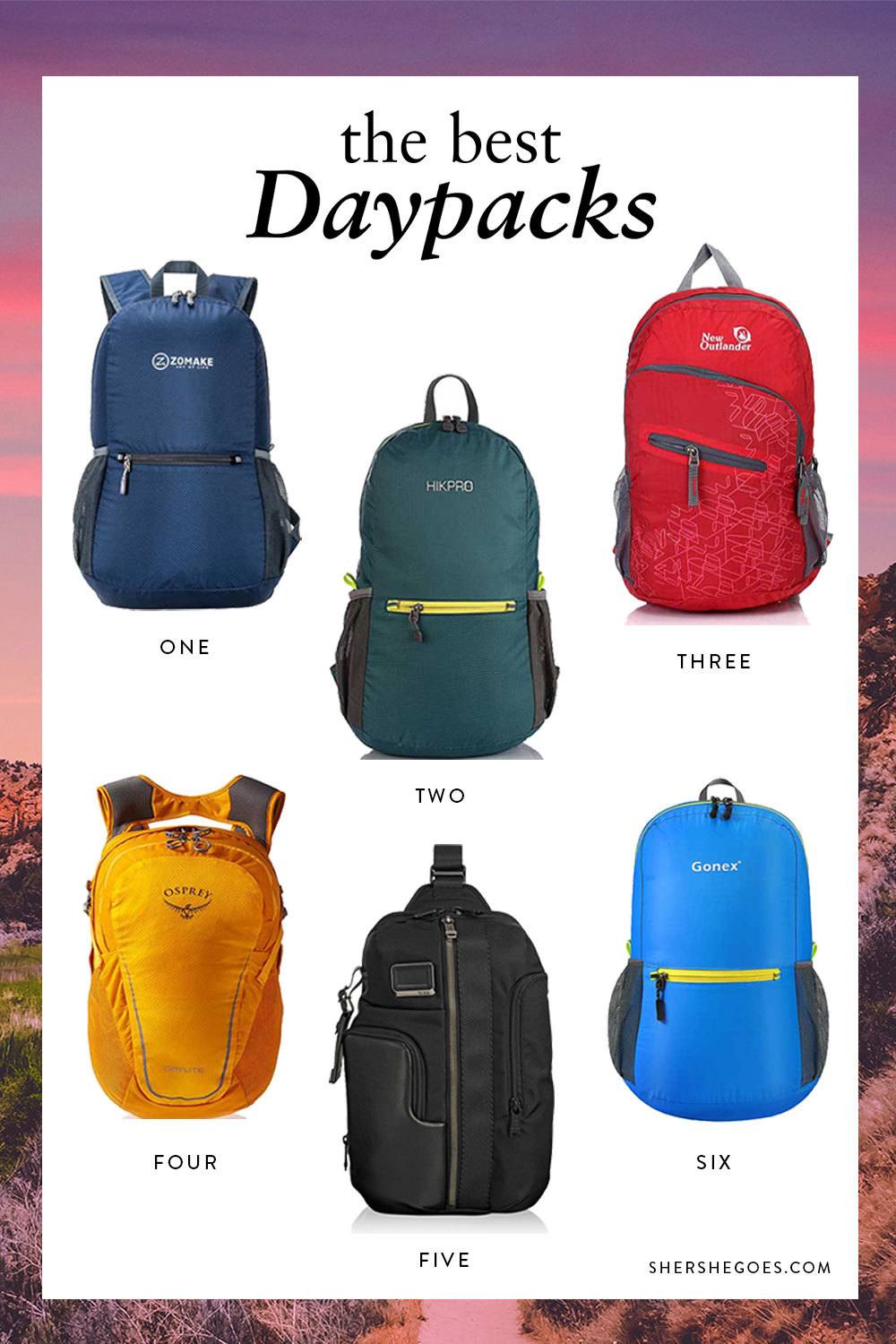 The Best Daypacks
Photography, traveling, and general wanderlust will always be my first 3 loves, but let's face it: I'm a twenty-something woman living in Manhattan – I'm still going to care about fashion.
In fact, I was thinking recently about the remarkable (some might say absurd) lengths I and many others cross to place fashion and style ahead of health and well-being. For no practical purpose – only vanity – I frequently wear high heels, causing my feet to withstand unnecessary pain and pressure.
Each morning, I use dozens of substances and chemicals (that I frankly know nothing about, other than that I'm pretty sure repeated exposure to them has no long-term health benefits) just to make sure my hair is perfect. And finally, I cause my muscles additional and asymmetrical pain by carrying a purse anywhere I go.
ADVERTISEMENT
Handbags are fabulous style statements, so don't expect to catch me dead having shelved my Céline for a backpack just so that my muscles evenly bear weight for 30 minutes a day.
I readily concede that, in my old age, this brash and youthful arrogance might cause my muscles to start failing marginally sooner than they otherwise would, but it's unlikely to cause any imminently serious health issue.
When you're traveling, however, a backpack is the only prudent option to carry your daily belongings.
ADVERTISEMENT
---
---
What to Look for in a Daypack
First, the best day pack options provide convenient and hands-free mobility that is essential when taking pictures, reading maps, and eating meals.
Most importantly, though, wearing the best daypack for travel will minimize your weight burden and, compared to a purse or messenger bag that unevenly distributes weight, greatly reduce the likelihood of suffering any muscle pull or strain.
Since your daypack will likely be glued to your back during your waking vacation, it becomes as much as anything a part of your outfit. While daypacks are traditionally known for emphasizing fashion and functionality to very different extents, the best travel daypack options can get the job done with some style, as well.
Keep reading for our favorite daypacks!
ADVERTISEMENT
---
---
The Best Daypacks 2019
---
---
ADVERTISEMENT
---
---
---
ADVERTISEMENT
---
---
Best Daypacks for Travel
To summarize, here's a handy chart to compare each of the different backpacks. Pretty much all of them are lightweight and packable so they're easy to carry around.
The main difference is how much they hold and how durable they'll be! Personally, my favorite is the Osprey for both looks and quality.
ADVERTISEMENT
---
---
Read More   in my travel packing checklist series:
Best Travel Luggage
The Best Carry on Luggage for 2021
The Best Packing Cubes for a Perfectly Organized Bag
The Best Lightweight Luggage for Overpackers
The Best Hard Luggage Sets for Stylish Travelers
The Best Underseat Luggage for Minimalists
The Best Carry On Bags for Men - Rugged + Durable!
Business Travel
The Essential Business Packing List
The Best Business Travel Luggage
The Best Laptop Cases for Working Women
The Best Laptop Bags for Men
Packing Hacks
The Best Travel Wallets for All Your Vacation Essentials
The Best Jewelry Cases Never Untangle a Necklace Again!
The Best Toiletry Bags to Clean Up Quick
Travel Packing Lists
The Best Travel Jackets for All Types of Weather
The Best Duffel Bags for Your Next Weekend Trip
The Best Travel Backpacks to Hold Everything You Need
Follow me @Sher She Goes on