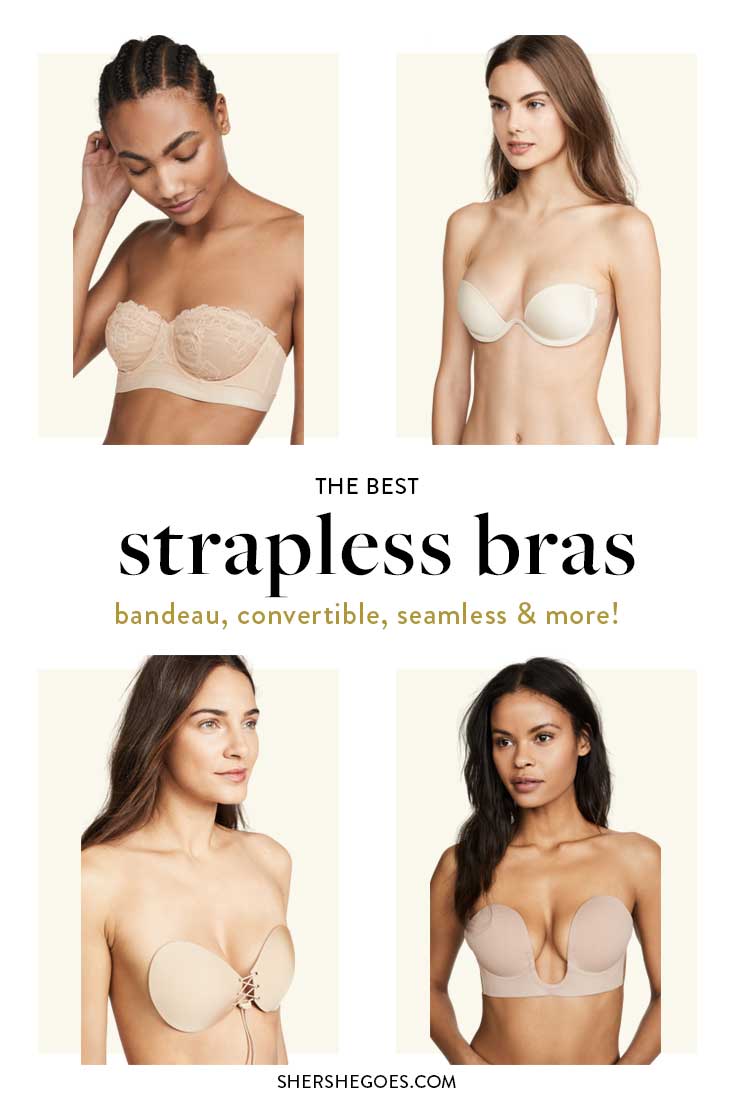 Best Strapless Bras
Bras are among the most notoriously uncomfortable and frustrating clothing items ever, yet for some reason women keep wearing traditional bras day in and day out.
Think about it this way. If I told you something was loaded with straps, bands, cuffs, and wires, would you ever consider wearing it? As an undergarment??
Luckily, the miracle of technology has finally produced strapless bras. You might think the strapless bra innovation would occur decades before, you know, stuff like self-driving cars or ultra-powerful drones, but hey – better late than never, right?
ADVERTISEMENT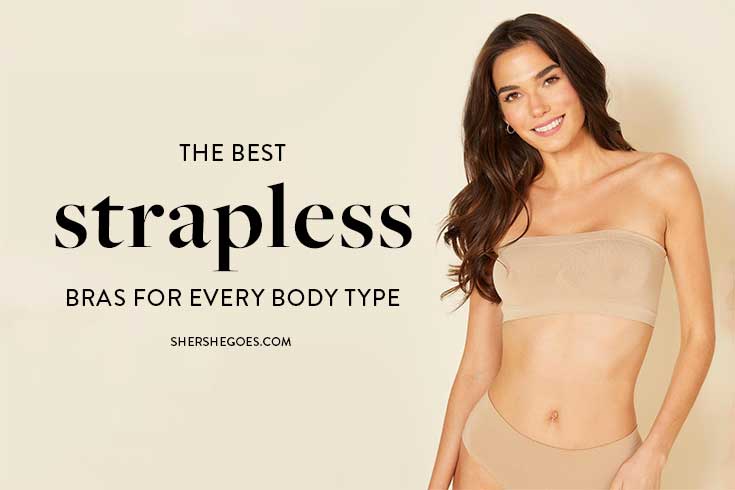 Best Push Up Strapless Bras
There are a couple brands in particular that focus on the right blend of shaping and security. Below, we've chosen our favorite styles that will make you feel confident in any summer outfit imaginable!
Best Strapless Bra Brands
Keep reading for reviews of each, or pin this article to save it for later ⇟
ADVERTISEMENT
---
---
Best Strapless Bras 2020
Best Strapless Bra for Small Busts: Maidenform
---
Best Strapless Bras for Large Busts: Wacoal
ADVERTISEMENT
---
---
Best Lightly Padded Strapless Bra: Calvin Klein
---
Best Convertible Strapless Bra: Natori
ADVERTISEMENT
---
---
Best Bandeau Strapless Bra: Cosabella
---
Best Wire Free Straples Bra: Yummie
ADVERTISEMENT
---
---
Strapless Bras 2020
To summarize, here are our favorite brands for strapless bras!
ADVERTISEMENT
---
---
Shop Strapless Bras
---
ADVERTISEMENT
---
---
Read More in my cozy at home series:
Loungewear
Amazon Fashion Finds: Comfortable Loungewear
The Cutest Matching Loungewear Sets
Comfortable Jumpsuits & Rompers to Work from Home In
The Best Pajamas to Netflix & Chill
Matching Pajama Sets that Still Look Stylish
Cozy & Comfortable Bralettes
Fun Tie Dye Lounge Wear Outfits
10 Work from Home Outfit Ideas
Everlane Bralette Review
Athleisure
The Best Athleisure Outfits You Can Grab on Amazon
6 of the Best At Home Workouts - Currently Free!
Comfy Faux Leather Leggings that Work with Any Outfit
Everlane Legging Review
Comfortable Shoes
The Best Minimalist White Sneakers
Cute Casual Sneakers to Wear Anywhere
Slip on Sneakers for Casual Days
The Best Comfy Slippers for Women
The Best Comfy Mens Slippers
The Most Comfortable Boots to Wear All Winter Long
Cozy Home
How to Program Smart Lights to Act as a Sunrise Clock
The Coziest Home Decor to Create a Sense of Hygge
How to Dress a Bed as Luxuriously as a 5 Star Hotel
Follow me @Sher She Goes on