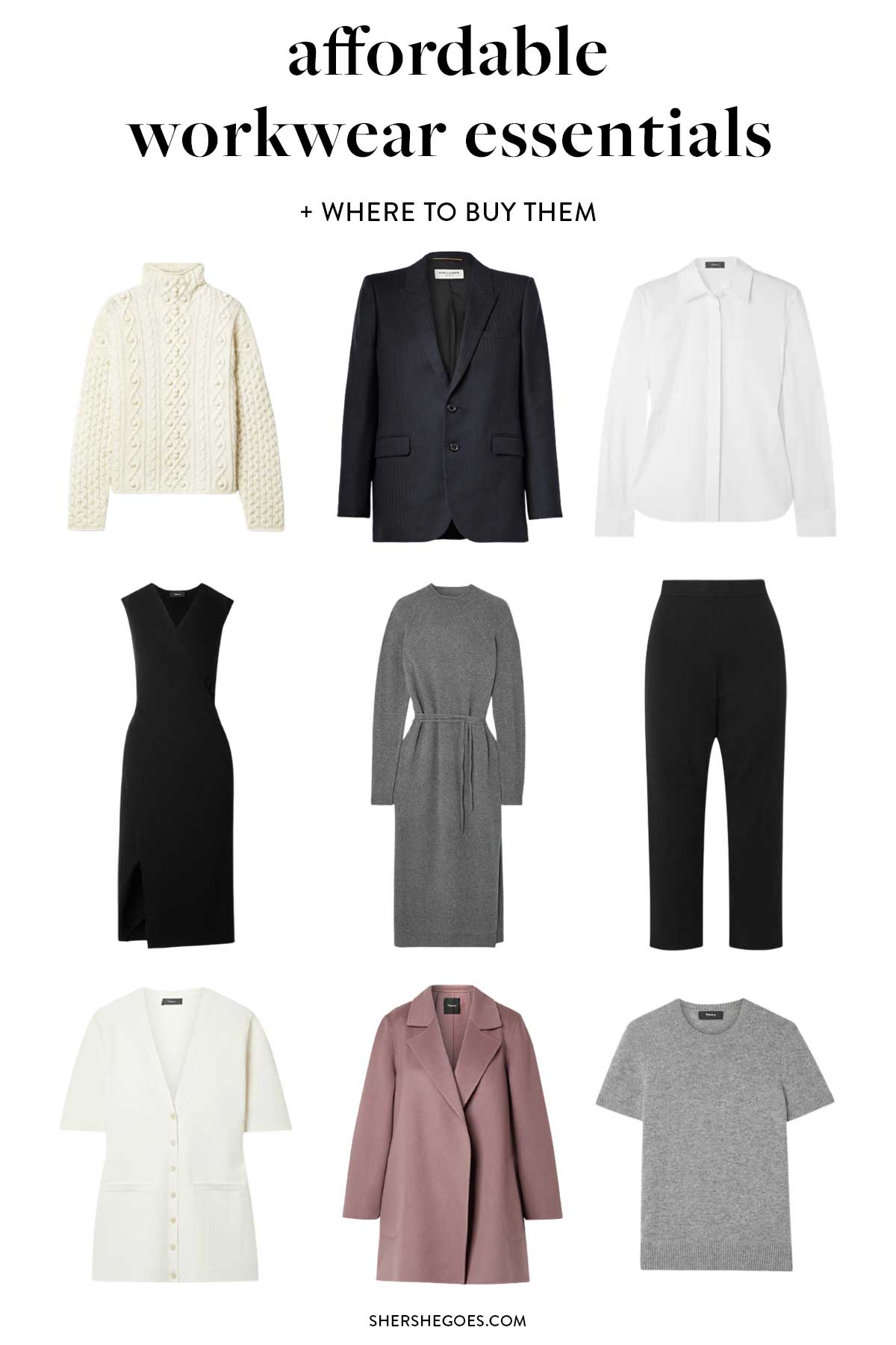 Work Clothes for Women
ADVERTISEMENT
Affordable Work Clothes
After almost two years of working from home and 'the new normal', it's time for many of us to head back to the physical office.
And chances are, your work wardrobe is a little rusty.
If you're looking for business casual clothes that look sharp and don't break the bank, we've got you covered!
Here are the best places to shop for affordable work clothes for women.
Keep reading, or pin this article to save it for later ⇟
ADVERTISEMENT
---
---
Best Work Clothes for Women (2021)
Everlane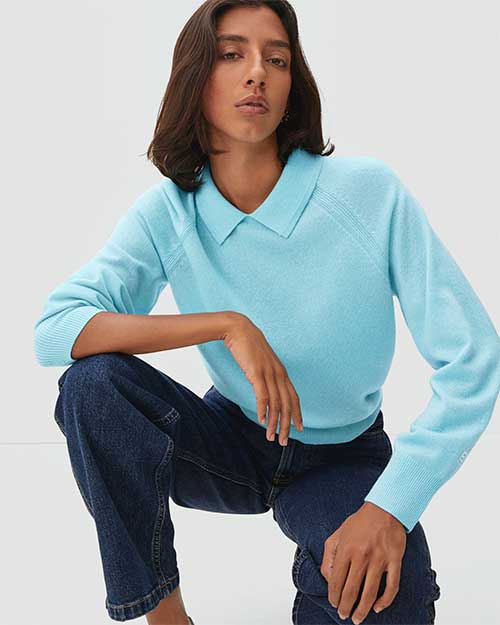 ADVERTISEMENT
---
---
Ann Taylor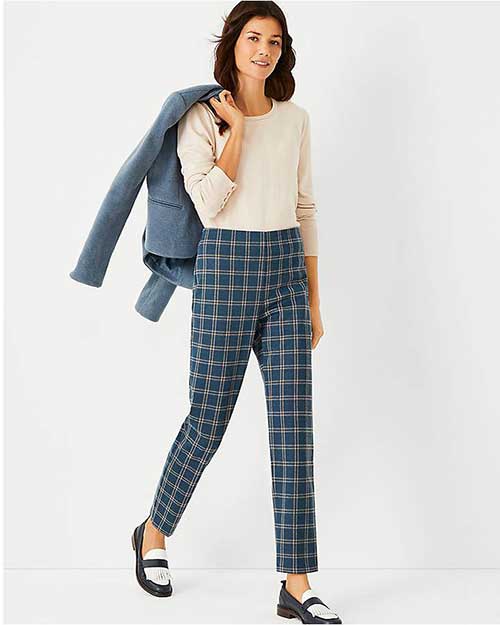 Ann Taylor is another favorite – especially if you work in a more formal environment.
I like how affordable their blouses and work tops are. I've also found that their suit skirts and work trousers are really flattering and come in a great range of sizing, both petite and regular.
ADVERTISEMENT
---
---
J.Crew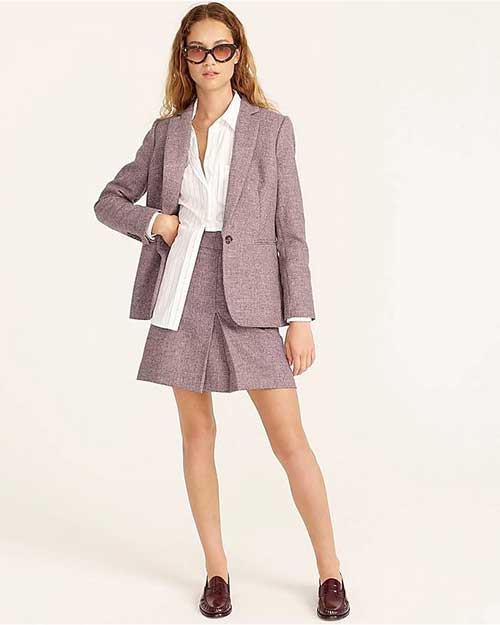 J. Crew is known for it's preppy aesthetic and their workwear shop is a great place to find suits!
They have pencil skirts in both business formal and fun prints. And their Italian wool blazers and coats are classic and will work for both the office and the weekend!
Best of all, they're constantly running great sales, like 40% off!
ADVERTISEMENT
---
---
Banana Republic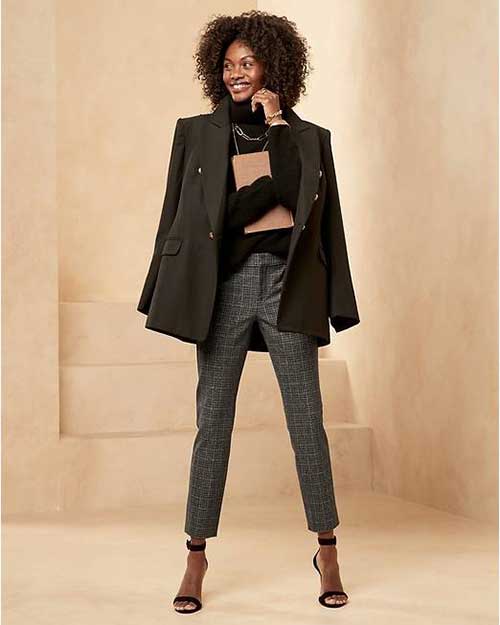 Banana Republic is another mall brand that offers great workwear.
They have a great range of suit dresses, jackets and pants and I always take a peek at their blouses for feminine but work-friendly options. I also really like their cardigans!
ADVERTISEMENT
---
---
M.M.LaFleur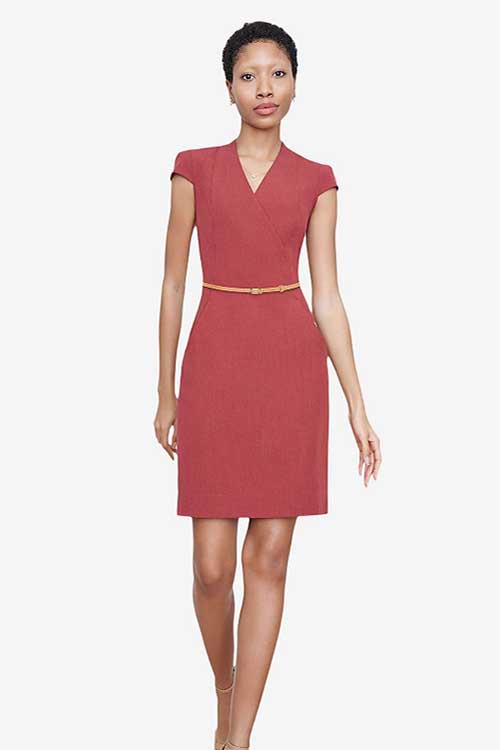 M.M.LaFleur makes really high quality and stylish workwear.
The best part is all their clothes are machine washable and wrinkle resistant, which saves so much money in the long run!
I love how their clothes are really thoughtfully designed for actual working women. For example, dresses come with pockets, tops have internal clips to keep your bra straps in place, and trousers have adjustable hems so you can wear them with both flats and heels!
The founders worked in finance and fashion so they've nailed the balance of flattering, high quality silhouettes that are also functional!
ADVERTISEMENT
---
---
Theory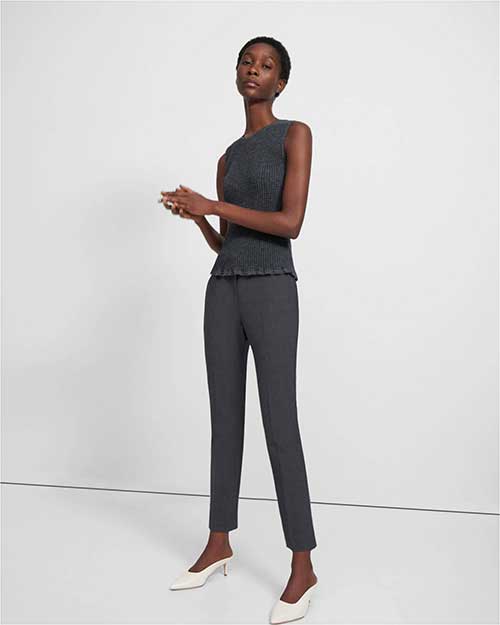 Theory is my go to for great quality suits – the kind of formal, sleek and really expertly tailored suiting that you can wear to an all day final round interview and feel your best in.
In particular, I like how they make variations of suit jackets, blazers and trousers in the same fabric – so you can find a silhouette that works for your preferences. If you're on a budget, they typically do a twice-a-year seasonal sale where you can grab suits for 50% off!
One or two excellent suits is all you need, especially when you're just starting out.
ADVERTISEMENT
---
---
Vince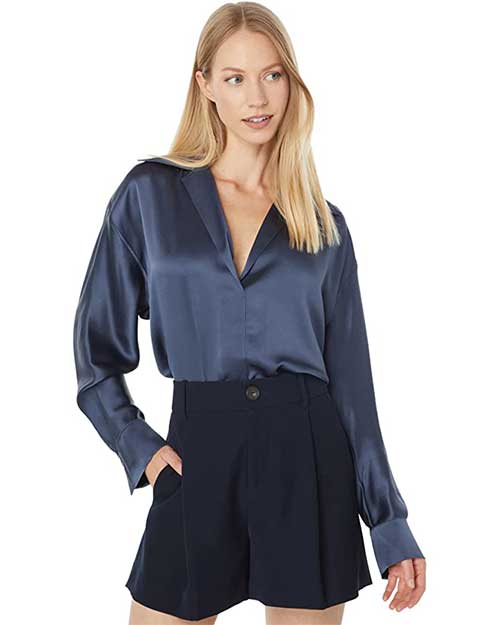 Vince is another great brand.
While they're not exactly cheap, their elevated and luxurious basics can work for both the office and everyday, so I feel like you get twice the mileage. When I was a fresh college graduate, I hated the feeling of spending so much on work clothes that I'd never actually wear outside the office.
With Vince, you don't have that issue!
Their luxurious cashmere sweaters, silk skirts and elegant dresses are some of my favorite items in my closet, and I still wear them nearly 10 years later!
ADVERTISEMENT
---
---
& Other Stories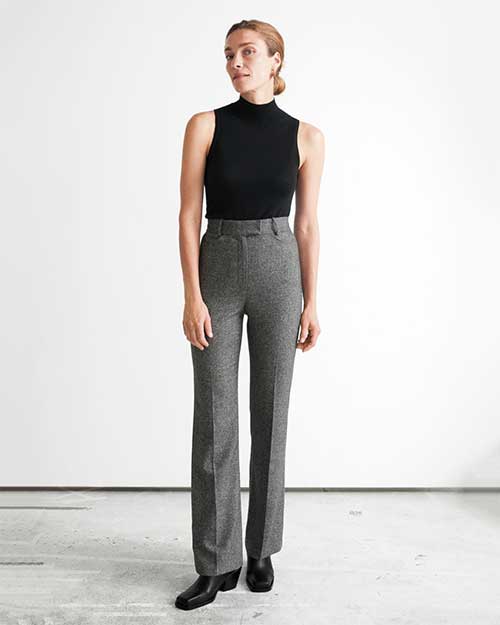 & Other Stories is a great option for blazers and trousers.
I've picked up some really well fitting wool pants this winter that are great for the office… but that I can also dress down with chunky loafers and an oversized sweater on the weekend.
I also love their blazers! They use great fabrics (wool, silk, cotton) and have a good range of fitted and oversized options.
ADVERTISEMENT
---
---
Shop Women's Work Clothes
---

ADVERTISEMENT
---
---
Read More: in our work wear series:
Wardrobe Staples
How to Look Stylish at Work: 7 Work Wear Staples
The Best Classic Sheath Dresses for the Office
How to Wear an Oversized Blazer
The Cutest Sweater Sets (to dress up or down)
Work Shoes
The Most Comfortable Heels (you can actually walk in)
The Best Classic Pumps to Wear to Work
The Cutest Cap Toe Flats
Review: Are Everlane's Best Selling Flats Worth Getting?
Affordable Workwear
Reviewing Amazon's Affordable Workwear Line
5 Amazon Work Dresses - budget friendly!
10 Work from Home Outfit Ideas
Formal Work Wear
What to Pack for a Business Trip
The Best Business Luggage (durable + carry on only!)
7 Cute & Stylish Laptop Bags
Follow me @Sher She Goes on