Visiting Tulum, Mexico
Lately it feels like everyone and their mother is going to Tulum, at least from New York City. I made plans to visit Cancun, Mexico for my cousin's wedding and decided I needed to also see what all the hype in Tulum was about!
Keep reading for my travel guide to Tulum and Cancun – covering the best things to do, where to eat and more!
Or pin this article to save it for later ⇟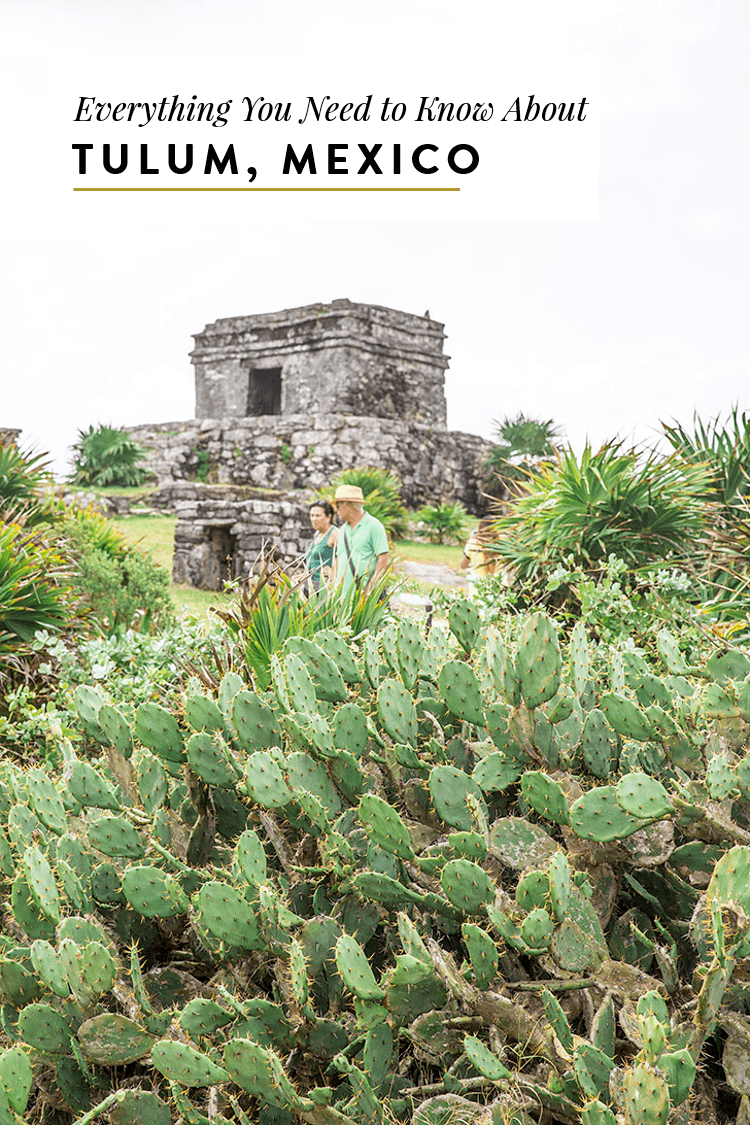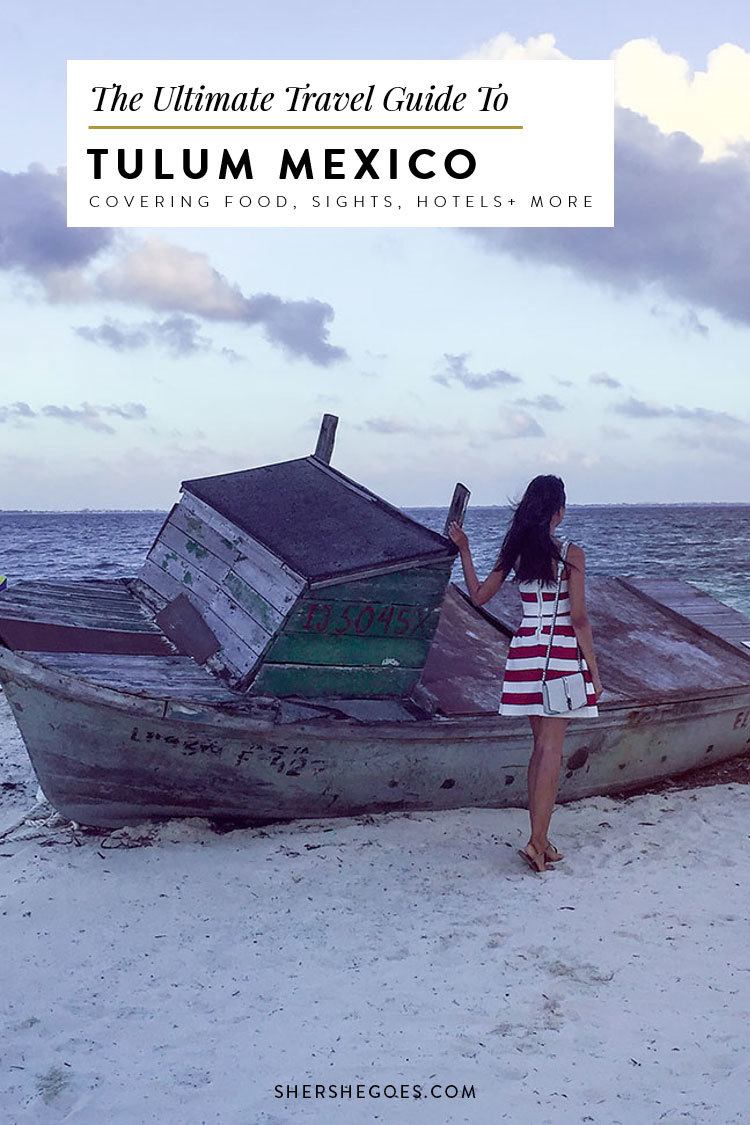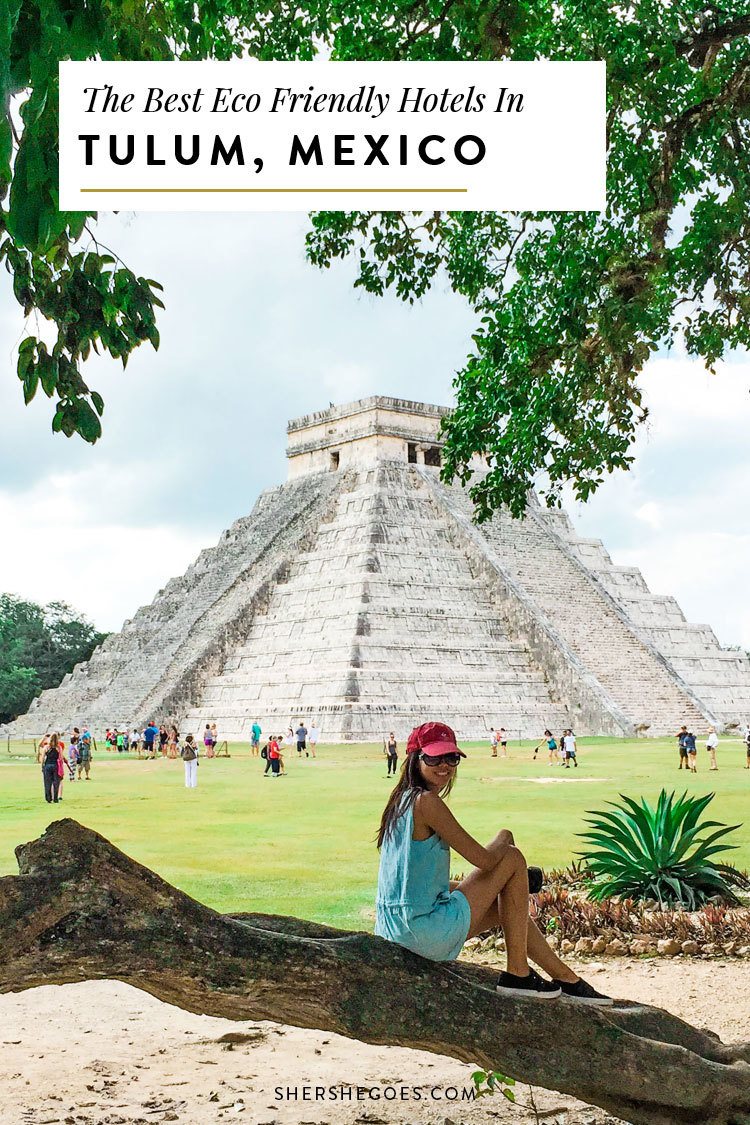 ADVERTISEMENT
---
---
Tulum Travel Guide
Tulum is famous for its soft, white sandy beaches and laid back vibe. There are actually two parts to Tulum: the original sleepy town that has now boomed with restaurants, scuba shops and affordable hotels, and the beach strip.
You might hear locals refer to the town as pueblo and the beach as playa. The two are roughly 5km apart and easy to get between via cab or bike. The best hotels and fanciest restaurants are located on the beach but if you want authentic Mexico food, head into town.
Here's a breakdown of everything I saw and ate while in Tulum along with helpful tourist information and advice on costs, things to do, where to stay and more!
ADVERTISEMENT
---
---
Best Time to Visit Tulum
The best time to travel to Tulum is in during Mexico's dry season from December to April. Expect higher prices and crowds, since it's peak season and the beaches are at their best.
Rainy season starts in Tulum around June and lasts until roughly October. Weather wise, it's pretty much a flat, windless 80 degrees all year.
How Long to Spend in Tulum?
We went to Tulum in mid December and the beaches were fantastic – I didn't experience any of the seaweed issues that some friends had mentioned. The weather was extremely hot, about 90 degrees every day and I definitely got a deep tan.
I would recommend budgeting 3 to 4 days in Tulum. This is enough time to see the ruins, do a day trip or two if you want to and still have plenty of time to relax on the beach and sample the best restaurants.
Read more:
8 of My Favorite Restaurants in Tulum
ADVERTISEMENT
---
---
Where to Stay in Tulum
The high end resorts are located on Tulum beach, a long north to south strip of land with the best beach access. You actually have to walk through a hotel property in order to get to the beach as there aren't public access points from the main road.
The best beaches (and the nicer, luxury Tulum hotels) are further south as the farther south, the beaches are smoother with less seaweed.
The best luxury hotels on Tulum Beach
1 | Dreams Tulum – When I first arrived, every cab driver asked if I was headed to Dreams Tulum as this is the luxury hotel in the area. Dreams Tulum is a luxury all inclusive with its own spa and views of the Tulum ruins along with scuba diving, amazing rooms and family friendly activities for the kids. Note: it's not located on the beach strip.
Check rates: Hotels.com, Booking.com | Read reviews: TripAdvisor
2 | Be Tulum – A five star resort at the end of the Tulum Beach strip and highly 'Instagrammable'. Even if you don't stay here, come around sunset for cocktails, sit at the bar swings and enjoy the atmosphere!
Check rates: Hotels.com, Booking.com | Read reviews: TripAdvisor
ADVERTISEMENT
---
---
The Best Eco Friendly Resorts in Tulum
Eco resorts are quite popular in Tulum and all of these hotels are stunning. Design wise, they blend high end materials with the surrounding beach & jungle for a "glam rustic" vibe. These are the most popular accommodation to stay in Tulum at the moment!
But, if you are the type to want strong wifi, 24 hour electricity and hot running water, eco-hotels are probably not for you. They do try to protect the environment after all!
3 | Papaya Playa Project – Rustic and minimalist, the property is made up of cabins facing the beach. Book the cabanas for private patios that open up right on the water.
Check rates: Hotels.com, Booking.com | Read reviews: TripAdvisor
4 | Nomade – Amazing decor, a calming spa and its own private section of the beach. Nomade is one of the best hotels on Tulum beach.
Check rates: Hotels.com, Booking.com | Read reviews: TripAdvisor
5 | Azulik – No electricity, but gorgeous tree hut suites that overlook the ocean. You've probably seen this hotel all over Instagram! Outdoor showers and a great on site restaurant as well.
Check rates: Hotels.com, Booking.com | Read reviews: TripAdvisor
ADVERTISEMENT
---
---
Best Tulum Budget Hotels
For budget friendly options, head into Tulum town. Prices are cheaper, rooms are clean and you can always head to the beach on your own!
6 | Ginger Tulum Hotel – Located right in Tulum town between the main strip and the bus station, each room is slightly different. Comfortable, modern decor, free breakfast and wifi.
Check rates: Hotels.com, Booking.com | Read reviews: TripAdvisor
7 | Azura Boutique Hotel – Near the edge of downtown and a quick short ride from the beach. Free internet, comfortable rooms and an all around solid budget option.
Check rates: Hotels.com, Booking.com | Read reviews: TripAdvisor
ADVERTISEMENT
---
---
How to Get to Tulum
Cancun International Airport is the main airport in the Mexican state of Quintana Roo and where most visitors will fly in. From the Cancun airport, it's about a 90 minute drive south on the main highway to Tulum.
You can either take:
bus transportation
rent a car
Public Bus from Cancun to Tulum
If you're on a budget, you can take the local bus, ADO.
Depending on your trip dates and flight schedule, there may or may not be a direct ADO bus from Cancun Airport to Tulum. If there isn't a direct option, you can take the bus route to Playa del Carmen and transfer.
Renting a Car
Finally, you can rent a car to have total freedom to explore on your own. A car is really handy if you plan to stay in Tulum Beach and want to do day trips to visit the different cenotes without the heavy crowds.
To book, check out Sixt which typically offers the lowest car rental rates.
ADVERTISEMENT
---
---
Getting Around Tulum
Once you're in Tulum, you don't really need a car!
Bikes in Tulum
If you're staying on Tulum beach, you can get around to the different hotels and fancy restaurants by either walking or renting a bike. The bicycles for rent are simple, older bikes and make for a great workout!
If you want authentic tacos al pastor which I highly recommend, you'll need to head into Tulum central, the actual town. It's about a 20 minute car ride north east of Tulum beach.
Cabs in Tulum
Depending on where you are on the long strip of Tulum beach, a cab ride will cost anywhere from 70 to 150 pesos. Make sure to negotiate and settle on the price before you get in, although prices are generally fixed, especially for gringos (ha!).
Here are some rough guidelines for how much a cab will cost from central Tulum to the beach.
Top of Tulum beach (around Papaya Playa Project hotel) – 70 mexican pesos
Middle of Tulum beach (around Hartwood) – 90 – 120 mexican pesos
End of Tulum beach (around Be Tulum hotel) – 150 mexican pesos
ADVERTISEMENT
---
---
Best Day Trips from Tulum
Popular day trips in the area include
Visiting beautiful, eerie cenotes to swim or scuba dive
Swimming with turtles in the ocena at Akumal
Seeing the ancient Mayan ruins at Chichen Itza
I highly recommend doing all of these – they were well worth it and highly unique! Where else can you swim with turtles for free, right in the ocean, without diving?
Other popular things to do in Tulum are visiting Sian Ka'an Biosphere Reserve, notable for its mangroves; Coba and Vallodolid. I didn't personally have time for these but would love to come back!
The most convenient way to see any of these is to book a tour as they take care of all the rental gear, include lunch and private transportation. There are lots of dive shops in the town of Tulum central which can arrange day trips to all of these spots and have special tours for diving in the cenotes, swimming with bull sharks, etc.
Tulum Tours
ADVERTISEMENT
---
---
Tulum Colectivos
If you're on a budget, you can very easily hop into a colectivo, which is a shared Mexican van that predominantly locals use. We did this for Akumal and to see the Tulum ruins and had no problems. I always like to see the way locals get around to be honest!
Make sure to get in a colectivo going the same direction you want to go and just tell the driver your destination. They know all the touristy ones like Dos Ojos Cenote, Akumal, etc although if you want to go to Chichen Itza that is much farther and you have to take a bus.
It also helps to "act like a local" in terms of knowing how much things cost. If you act like a tourist and have no idea how much things cost, they will definitely keep your change and overcharge you, ha.
Here is a general cost breakdown of colectivo fares starting from central Tulum town:
Tulum ruins | 15 min ride via colectivo and 20-25 pesos per person
Akumal | 30-45 min ride via colectivo and 35 pesos per person
Dos Ojos Cenote | 15 min ride and 20-30 pesos per person
ADVERTISEMENT
---
---
Packing Checklist for Tulum and Things to Know Before You Go
My quick overview of the absolute essentials to pack for Mexico is below. For my complete packing guide including outfits and what to wear in Cancun, you can read my Mexico packing list.
Sunscreen | A must have wherever you go, I like to bring both a facial sunscreen and all over body sunscreen. For the face, this Japanese brand is my hands down favorite – it's non greasy, affordable and non-tacky without any scent. For the body, I love this broad spectrum sunscreen which smells like coconuts and leaves your legs nice and glowy.
Bug Spray | There are definitely mosquitoes and bugs around so protect yourself from any potential viruses by bringing along some buy spray in advance. Look for a high level of deet in order to be effective and just make sure to wash your hands with soap and water after applying.
I use this spray if I'm in the woods or a forested area but for regular day time use, I've been loving these wrist bands. The bracelets contain a blend of insect repelling oil so you don't have to apply bug spray directly on your skin. I usually get 2 – one for my wrist and one for the ankle otherwise the range of coverage doesn't seem to extend across the full body.
Snorkel and Fins | if you plan to visit the cenotes or Akumal to swim with turtles, I definitely recommend buying your own set snorkel mask and fin set before you go.
Yes, there are rental places at each but you'll end up paying a lot more to keep renting it at each cenote and again at the Akumal beach.. so why not get a brand new and more importantly CLEAN set of your own? After all the snorkel goes into your mouth!
I bought a set on Akumal beach and of course it's marked up significantly so just buy your own on Amazon (like this inexpensive set here) before you go.
Hand sanitizer and wipes | I generally always pack these and definitely when there's sand involved!
Cash | In general, Tulum is not a credit card friendly place and you will need cash for everything, even paying for hotels. ATMs are not the most reliable so make sure to get enough Mexican pesos before you go. Some fancier restaurants will accept US dollars.
Read more:
What to Wear in Cancun, Mexico: Packing List, Souvenirs & More
ADVERTISEMENT
---
---
Have you been to Tulum? Let me know in the comments if you have extra tips to add!
Visiting Mexico – Travel Checklist
From New York City, you can easily grab inexpensive direct flights to Cancun. From Cancun International Airport, either rent a car or take the local bus to Tulum, Playa del Carmen and other popular cities. If you're visiting Puerto Vallarta or Mexico's West Coast, you may need to transfer in Georgia or Texas if traveling during low season. Check here for flight deals.
For hotel bookings, we relied on Booking.com. For more help with planning your vacation to Mexico, we love Lonely Planet's Mexico guidebook. The local advice for admissions, times, maps and pricing was pretty invaluable.
If you plan to scuba dive, kayak or swim – I recommend bringing along a GoPro to take some fun photos!
Finally, make sure to visit Mexico with travel insurance. Whether you get injured and need to be hospitalized, your phone gets stolen, or a flight delay leaves you with nothing but the clothes on your back, travel insurance will help when you need it most. Get a quote for your trip here.
You Might Also Enjoy:
Mexico Vacation Planning Articles
The Essential Mexico Packing Guide
Quintana Roo, Mexico
Travel Guide: Everything to Know Before Visiting Tulum and Cancun
All the Best Food to Eat in Tulum
Where to Stay in Playa del Carmen for the Best Vacation
Cabo & Puerto Vallarta 
The Essential Puerto Vallarta Travel Guide
Everything You Should Do in Cabo San Lucas
Follow me @Sher She Goes on