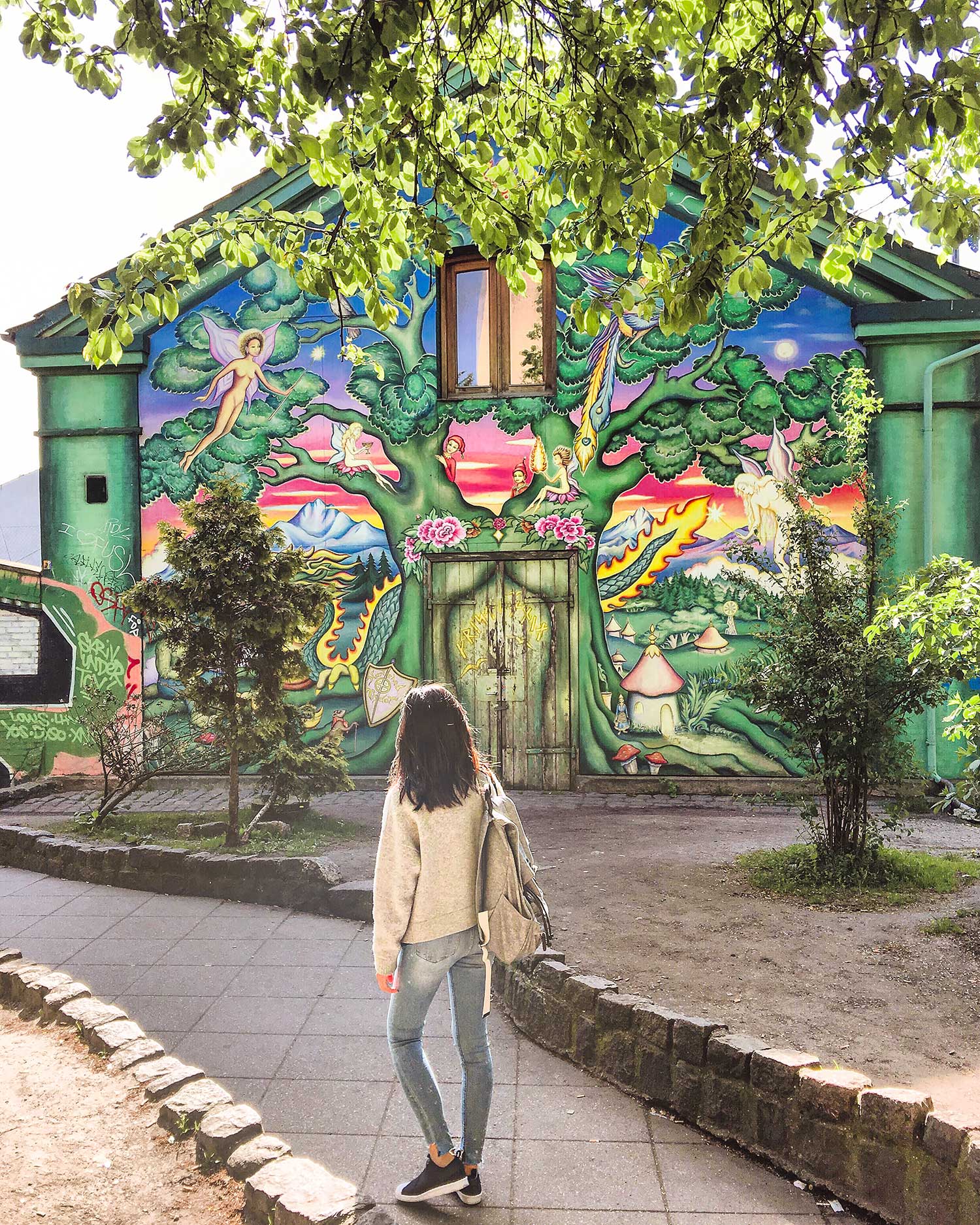 When to Visit Copenhagen?
Denmark has a more pleasant climate than its Nordic neighbors, due to warm air from the Gulf Stream. In the summer, Copenhagen comes alive with sidewalk cafes, festivals and tourists. This is the best season to visit Copenhagen weather wise, since the days are long, sunny and cloudless. Everything is in bloom but prices tend to be high and you'll mingle with big crowds. Just pack an umbrella since July and August are the wettest months in Denmark!
Read more:
A Travel Guide to Copenhagen, for First Time Visitors
---
---
Shoulder Season
The shoulder season, from March to May and September to October, is a good time to visit Copenhagen if you prefer to avoid peak season and don't mind chillier weather. Pack a couple jackets and layers so you won't get cold. Note that as early as October, the nights start to get shorter!
We visited in late May and early June and thought the trip was perfect – sunny days, not too many crowds and weather in the 40s – mid 50s.
Read more:
Should You Buy a Copenhagen Card for Your Trip?
Copenhagen in Winter
Temperatures are bitter from November to February but prices are also at their lowest, so bargain travelers should head to Copenhagen in winter. Christmas is a fun time since Copenhagen celebrates with classic Danish Christmas meals, lots of open air Christmas markets and seasonal festivities at attractions like Tivoli. Christmas can be popular so you might notice a spike in room rates around this time. There's also only a few hours of daylight each day, so your sightseeing time will be restricted.
Read more:
Copenhagen's Prettiest Royal Castles
---
---
When do you plan to visit Copenhagen?
Planning a Trip to Denmark – Travel Checklist
Flights | Many European airlines will offer flights to Denmark with a stopover. Flights from New York weren't cheap, but booking in advance helps. Check for flight deals here.
Travel Tips | We spent a week in Copenhagen and as it was our first time visiting Denmark, we wanted to see the sights. Purchasing the 5-day Copenhagen Card saved us quite a bit on admission prices but do check their list of included attractions here to make sure that it's worth it for your visit.
Accommodation | Lastly, we decided to switch hotels to explore Copenhagen's different neighborhoods. The city is quite large so it was nice to base ourselves in different districts! Hotels get quite expensive (well, Copenhagen as a whole is wallet shattering) so check hotel availability and book in advance. Check here for great deals on accommodation.
Or, give Airbnb a go. There are some beautiful Danish apartments available for rent!
Insurance | Our bags were left behind for 3 days due to an airport-wide tech issue in Amsterdam. We knew when we pulled up to the airport that something was wrong because the lines were complete chaos and everyone stood still at the baggage drop off. Once they told us to put our bags through baggage drop, we did it and I immediately had a bad feeling about it – wish we had went carry on only!
Luckily, we had travel insurance which reimbursed us for out of pocket expenses. Whether your luggage is lost, your phone gets stolen, or you get injured and need to be hospitalized, travel insurance will help when you need it most. Get a quote for your trip here.
You Might Also Enjoy:
Copenhagen Vacation Planning Articles
A First Timer's Guide to Visiting Copenhagen
When Is the Best Time to Visit Copenhagen?
A Neighborhood Guide to Where to Stay in Copenhagen
25 Incredible Things to Do in Copenhagen Before You Die
Denmark for First Timers: A 3 Day Copenhagen Itinerary
Copenhagen Sights, Activities & Tours We Especially Enjoyed:
Will a Copenhagen Card Save You Money? We Weigh the Pros & Cons
5 Fairy Tale Copenhagen Castles That Will Make Your Jaw Drop
21 Copenhagen Museums that Show the Unique Beauty of Denmark
Denmark Restaurant & Hotel Reviews
Danish Food Guide: 30 of the Best Restaurants in Copenhagen
A Michelin Star Dinner in Copenhagen: Marchal at D'Angleterre
Ibsens Hotel Review: Is This the Best Hotel in Copenhagen?
Follow Sher She Goes on