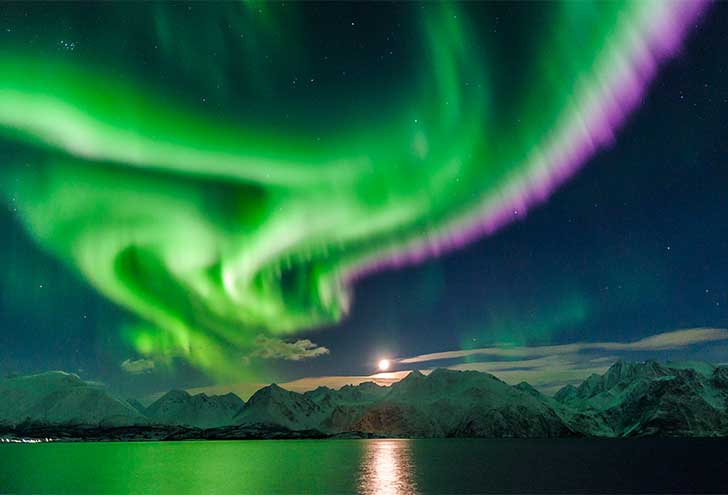 Where to Stay in Reykjavik, Iceland
For such a small city, the amount of things to do in Reykjavik, Iceland is truly incredible. Whether you're taking a road trip to catch the Northern Lights, enjoying some natural healing in one of Iceland's many hot springs, or simply checking out some unique dishes in the city (reindeer or puffin burgers, anyone?), the list of things to do in the world's northernmost sovereign capital is truly endless.
Likewise, the amount of Reykjavik hotels is surprisingly vast as well, from upscale minimalist European towers to posh lodges off the beaten path.
If you need some guidance for where to stay in Reykjavik, keep reading for the best Iceland hotels!
---
---
The Best Hotels in Reykjavik
To summarize, here's a handy chart summarizing our picks for best Reykjavik hotels. All include free wifi and are known for comfort, great locations and great customer service.
Reykjavik's Top Hotels – Summary Comparison Chart
Below is more information about each hotel and why we recommend it!
---
---
Northern Light Inn
Located on a quaint yet posh lodge just 45 minutes north of Reykjavik, the Northern Light Inn is – and circle really gets the square on this one – the perfect place for hopeful visitors to see the famed Aurora Borealis lights.
While you're waiting though, feel free to enjoy one of the 42 guest rooms that feature everything from genuine Icelandic down comforters to windows directly overlooking the rocky Icelandic topography.
---
---
101 Hotel
Located in the heart of downtown Reykjavik, the 101 Hotel has all the blacks, whites, and sleek modern furniture that you would expect from a Nordic upscale hotel.
With eight room and suite options – several featuring stunning balcony views of the Reykjavik cityscape – and an opulent basement gym and spa to go with Kitchen and Wine, one of Iceland's trendiest restaurants, the 101 Hotel, as a crash course in Reykjavik high life, is aptly named!
---
---
Reykjavik Residence Hotel
Though relatively new, the Reykjavik Residence Hotel is quickly making a name for itself on the Iceland hotel scene. As its name suggests, the Reykjavik Residence Hotel offers apartment suites rather than traditional hotel rooms to offer its guests a home-away-from-home feeling.
Each of the 7 apartment suite options has a customized design, private kitchen, and spacious sitting areas, making it easy to see why TripAdvisor ranks this lodge as Iceland's best hotel!
---
---
Hotel Holt
Conveniently located in the heart of downtown Reykjavik, the Hotel Holt provides its guests with four room and suite options and an overwhelming art collection to use as their base of Icelandic exploration.
Having been family-founded and owned for over 50 years, the Hotel Holt offers a warmth, cordiality, and deep immersion in Icelandic culture that's hard to find anywhere else in Reykjavik!
---
---
Reykjavik Lights by Keahotels
Inspired by the various lights that shape Icelandic – the Northern Lights, the shifting and extreme amounts of sunlight (or lack thereof) to which Iceland is exposed – the Reykjavik Lights by Keahotels designs its smart minimalist rooms, lobby, bar, and restaurant with this unique concept of light and light sources at the forefront.
---
---
And that's it! Hope our guide to Reykjavik's best hotels will help you make the most of your stay.
Whether you're looking for a hip boutique hotel downtown, a family friendly hotel for kids or a remote hotel to best see the Northern Lights in Iceland, these top hotels in Reykjavik are sure to please.
Fun Tours in Reykjavik