Where to Eat in Tulum, Mexico
A Foodie's Guide to Tulum's Best Restaurants!
I covered this in my Tulum Travel Guide, but Tulum is actually composed of two sections.
There's Tulum town and Tulum beach. Locals and budget travelers are found in town while the high-end, boho resorts are on the beach strip.
Today's post will cover the best restaurants in Tulum on both ends! There's no where to far when it comes to good food :)
Keep reading to discover all my favorite eats in Tulum, Mexico!
ADVERTISEMENT
Or pin this article to save it for later ⇟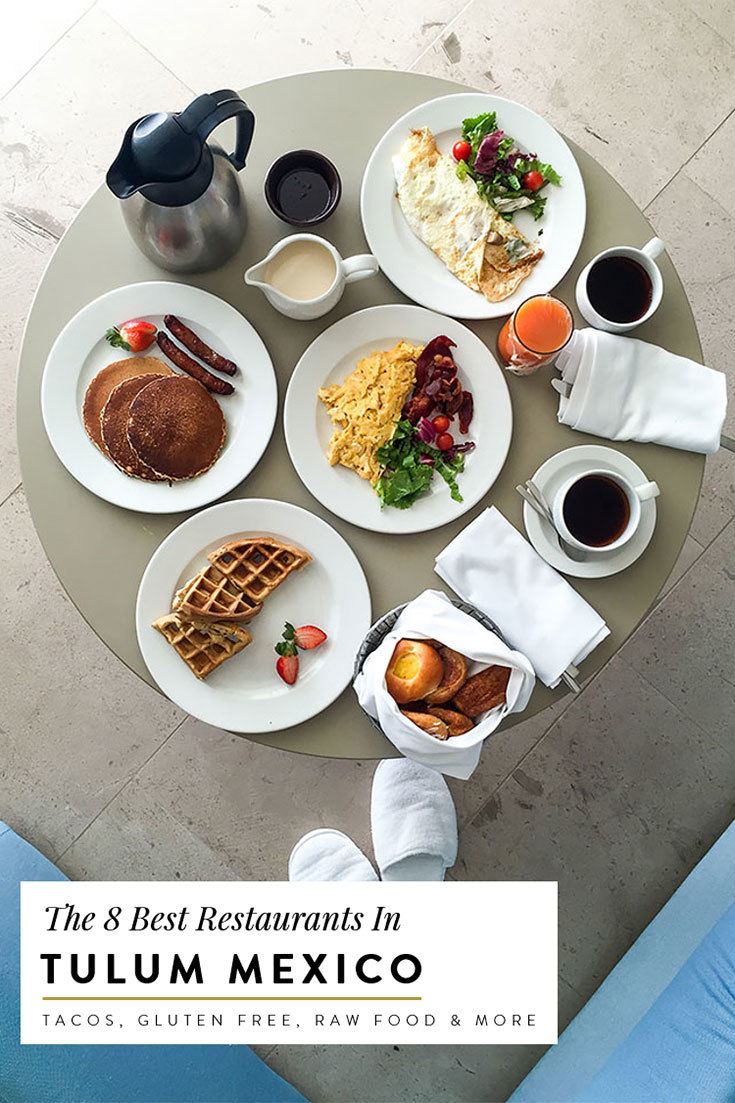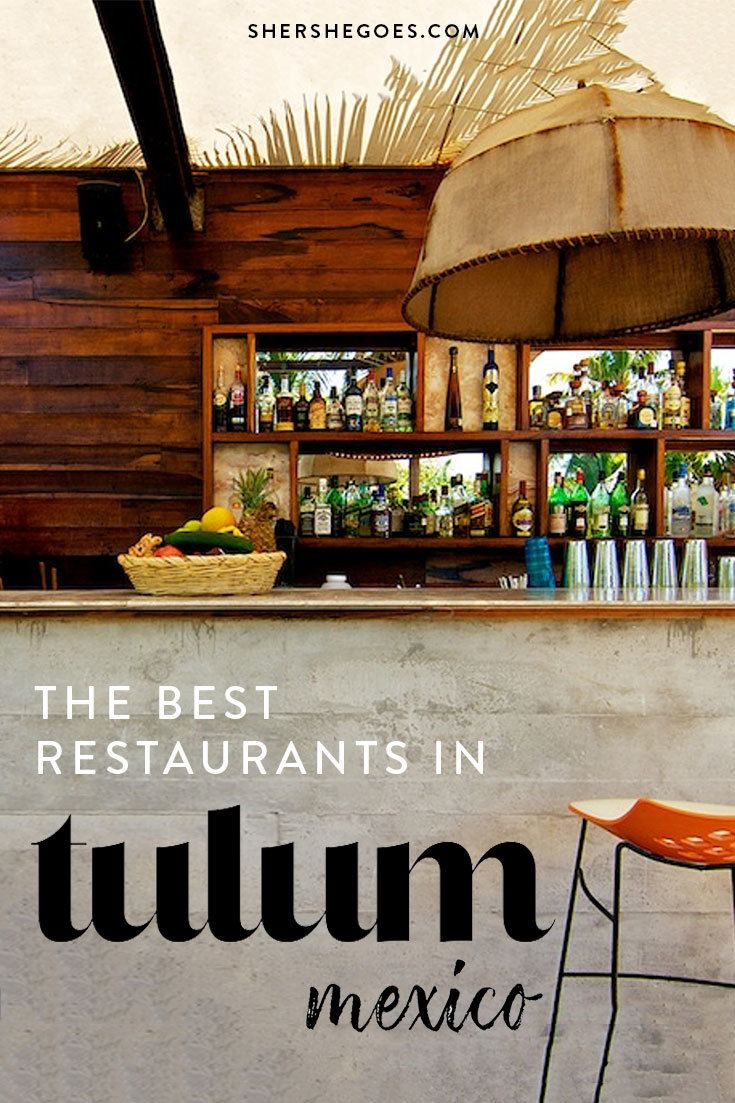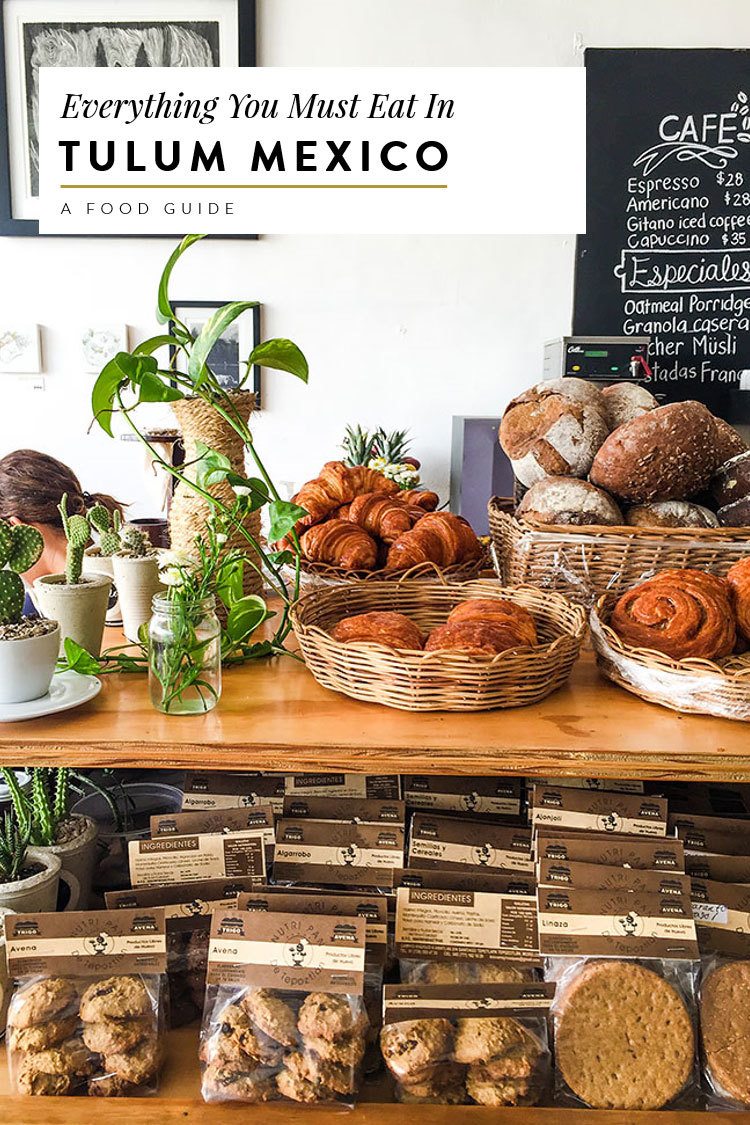 ADVERTISEMENT
---
---
Best Restaurants on Tulum Beach
There are so many good restaurants in Tulum it's hard to narrow this list down! If you want incredible food and decor, stay on Tulum beach.
Where to Stay on Tulum Beach: Be Tulum
The best hotel in Tulum, in my opinion, is Be Tulum, a luxury resort at the end of Tulum's beach strip with access to the calmest and most beautiful part of the beach (the farther north, the rockier the waves and sand). Even if you don't stay here, come around sunset for cocktails and sit at the bar swings!
Check rates: Hotels.com, Booking.com | Read reviews: TripAdvisor
Read more:
The Best Tulum Hotels
ADVERTISEMENT
---
---
Best Tulum Beach Restaurants:
Here are the best Tulum restaurants that I've narrowed down, based on top notch decor, good vibes and of course, good eats:
1. Casa Jaguar
Local ingredients, jungle decor and fresh seafood each day. What's not to love?
2. Gitano
Famous for its mezcal bar. Come here for dinner when all the candles are lit up and you can drink the night away.
ADVERTISEMENT
---
---
3. Hartwood
Probably the most famous spot in town so you need to book insanely early. Hartwood blends Mexican and American dishes and was started by local chefs from Brooklyn
4. Posada Margherita
Amazing Italian food overlooking the beach with gorgeous rustic decor
5. Tulum Raw
If you want amazing raw vegan food in Tulum you absolutely must come here. The small cafe is located on hotel property so just ask a helpful staff member to point the way, as its a bit hidden. I loved the Montezuma's revenge drink and raw chocolate cake. Lots of hammocks and swing seating too – seriously amazing!
ADVERTISEMENT
---
---
Best Restaurants in Tulum Town
Now, if you want authentic Mexican food done right by the locals, head into Tulum town as that's where the best Mexican food is to be found.
Where to Stay in Tulum Town: Ginger Tulum
If you're looking for an inexpensive yet chic hotel in Tulum, stay here. Conveniently located right in the center of town, Ginger's rooms also come with free breakfast, a cute outdoor seating area and great wifi.
Guests here can also access their sister property on Tulum Beach to experience the best of both worlds! Because it's not on the beach strip, Ginger Tulum is an affordable budget hotel in Tulum town.
Check rates: Hotels.com, Booking.com | Read reviews: TripAdvisor
Read more:
Everything You Need to Know Before Visiting Tulum
ADVERTISEMENT
---
---
Best Tulum Town Restaurants:
At night, tons of small street carts set up shop in Tulum town and make the most amazing tacos al pastor, slow cooked pork on a spit shaved off directly onto the taco.
Top it off with a slice of cheese and fresh pineapple and it's absolute heaven! I had this every night after I tried it for the first time.
6. Antojitos la Chiapaneca
Probably the most famous spot in town. Local waiters don't speak English so try to brush up on your Spanish. Order your tacos and then head to the middle of the restaurant to add your own toppings (guacamole, spicy sauce, radishes, lettuce, etc)
7. El Asadero
A booming restaurant with outdoor and indoor seating. I liked this spot since they give you chips with salsa and guac when you sit down as well as a great mix of fun sauces and dips!
ADVERTISEMENT
---
---
8. Tulum Art Club
An art space slash coffee shop with free wifi and good small bites. The space is airy and bright, perfect for a work day or people watching!
9. De Cielo
An amazing bakery and cafe with fresh smoothies and organic ingredients. Get the fresh baked pain au chocolate and veggie sandwiches.
ADVERTISEMENT
---
---
Fun Day Trips from Tulum
ADVERTISEMENT
---
---
And there you have it! My top recommendations for the best restaurants in Tulum, Mexico. Let me know in the comments below if you have additional suggestions!
Visiting Mexico – Travel Checklist
From New York City, you can easily grab inexpensive direct flights to Cancun. From Cancun International Airport, either rent a car or take the local bus to Tulum, Playa del Carmen and other popular cities. If you're visiting Puerto Vallarta or Mexico's West Coast, you may need to transfer in Georgia or Texas if traveling during low season. Check here for flight deals.
For hotel bookings, we relied on Booking.com. For more help with planning your vacation to Mexico, we love Lonely Planet's Mexico guidebook. The local advice for admissions, times, maps and pricing was pretty invaluable.
If you plan to scuba dive, kayak or swim – I recommend bringing along a GoPro to take some fun photos!
Finally, make sure to visit Mexico with travel insurance. Whether you get injured and need to be hospitalized, your phone gets stolen, or a flight delay leaves you with nothing but the clothes on your back, travel insurance will help when you need it most. Get a quote for your trip here.
You Might Also Enjoy:
Mexico Vacation Planning Articles
The Essential Mexico Packing Guide
Quintana Roo, Mexico
Travel Guide: Everything to Know Before Visiting Tulum and Cancun
All the Best Food to Eat in Tulum
Where to Stay in Playa del Carmen for the Best Vacation
Cabo & Puerto Vallarta 
The Essential Puerto Vallarta Travel Guide
Everything You Should Do in Cabo San Lucas
Follow me @Sher She Goes on