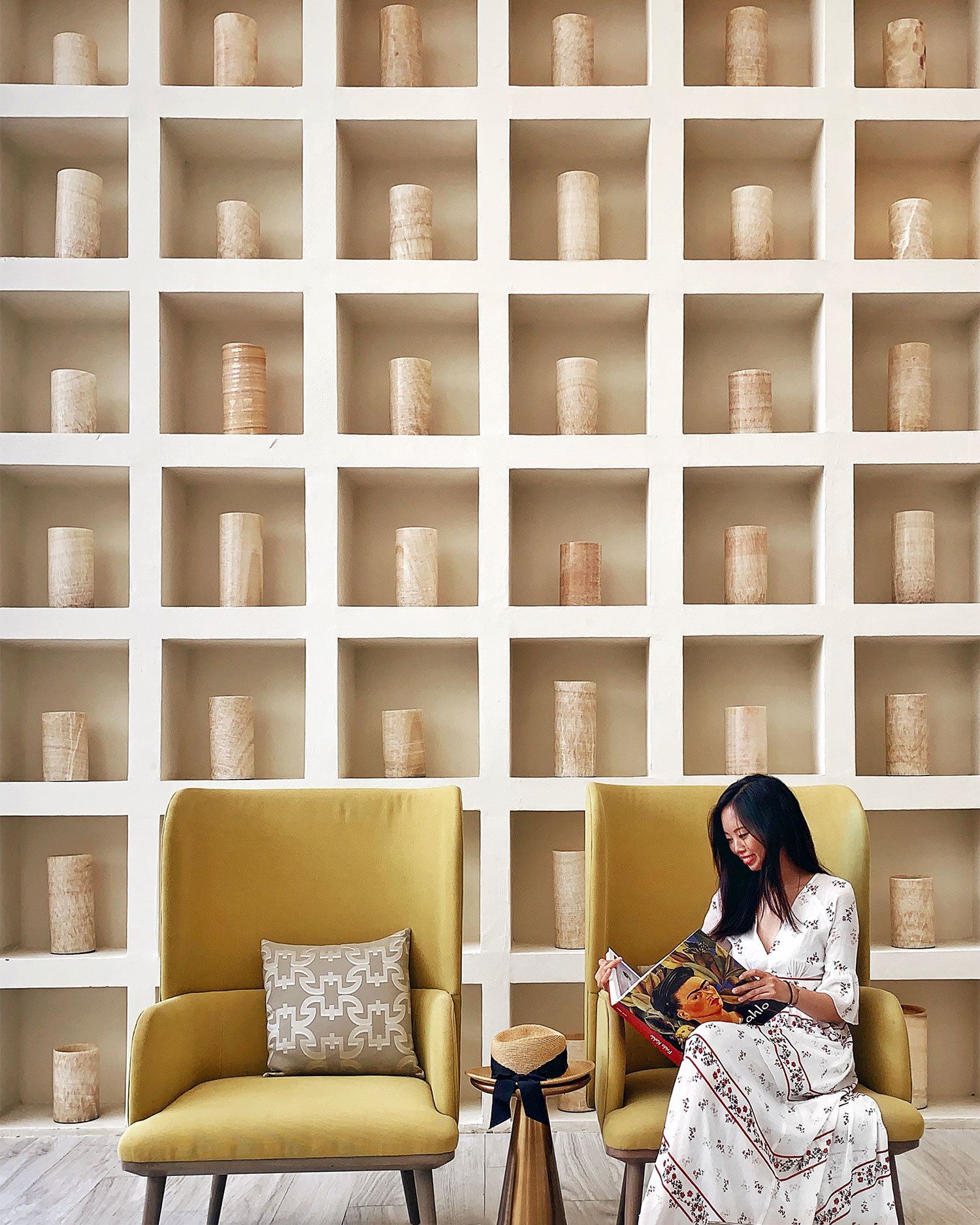 Cabo San Lucas
We just got back from a week of sunshine and adventure in Cabo, Mexico! Located at the very tip of Baja California, Cabo is a popular resort destination known for its A list celebrities and epic spring break parties.
The city is packed with beautiful beach-side resorts, Mexican restaurants and kitschy souvenir shops and a mecca for adventure travelers who like to snorkel, swim and sail.
In today's travel guide, we're sharing all the best things to do in Cabo!
ADVERTISEMENT
---
---
Where is Cabo Mexico?
One of the things we found confusing was what exactly Cabo referred to. It turns out there are many Cabos:
There's Cabo San Lucas, where visitors come to enjoy luxury hotels, all night parties or play a round of golf.
There's San José del Cabo, a charming locals town with little shops, art galleries and pottery studios.
Finally, there's Los Cabos, the collective name for the entire area which encompasses both of these towns.
Cabo San Lucas and San José del Cabo are just 30 minutes apart but they're almost two completely different places.
If you want to try adventure activities by day and party by night, opt for beachy Cabo San Lucas with its world-famous resorts and vibrant downtown. If you're looking for something more authentically Mexican, choose artsy and quieter San José del Cabo.
If you can't decide, there's an entire strip of resorts in between in 'The Corridor', so you can hole up at a beautiful hotel and have the flexibility to visit both!
ADVERTISEMENT
---
---
The Best Things to Do in Cabo San Lucas
With its pristine beaches, excellent Baja cuisine and endless activities, it's easy to see why Los Cabo is the fastest growing resort destination in Mexico.
But what can you expect? Well, when Will Smith and Jennifer Aniston rent villas here, they're coming for 100% privacy and pristine infinity pools so think of Cabo as the perfect destination for a relaxing vacation.
You know, the kind you need at the end of a long year when all you want to do is laze by the pool and sip mojitos. Picture checking into all-inclusive luxury resort with a fully stocked in-room minibar, long lunches that bleed into cocktail hour and massages each morning.
Cabo is also the perfect place for adventure and nightlife. With tons of water activities, extreme sports, and bars that seem to never shut down, Cabo can be as active or secluded as you wish.
The one thing Cabo doesn't have? Authentic Mexican culture. But chances are you're not really looking for that if you're coming to Cabo ;)
Here's our complete list of fun things to do in Cabo, Mexico!
ADVERTISEMENT
---
---
ADVERTISEMENT
---
---
ADVERTISEMENT
---
---
ADVERTISEMENT
---
---
ADVERTISEMENT
---
---
ADVERTISEMENT
---
---
ADVERTISEMENT
---
---
ADVERTISEMENT
---
---
ADVERTISEMENT
---
---
ADVERTISEMENT
---
---
11. Have Dinner on the Beach
The best meal of our trip was right on the beach!
We had a fantastic 3 course meal at Grand Fiesta Americana featuring fresh Baja cuisine paired with locally sourced Mexican wines. The hotel created the most beautiful table setup right on the beach, with music, lighted torches and the sound of the crashing waves as we ate.
They even thoughtfully provided colorful ponchos to keep us warm (it gets slightly chilly at night in early December!) and Alebrijes, local Oaxacan handicrafted animals, to take home as souvenirs.
The dinner was hands down our best throughout our entire trip to Cabo. We had a crunchy, slightly spicy, fresh Michoacan salad with strawberry, amaranth and hibiscus along with a glass of Monte Xanic Sauvignon Blanc, from Vina Kristel, Mexico.
For our main, the chef prepared lobster with crunchy tortilla chips and black bean puree while the sommelier suggested a Casa Madero Chardonnay from Valle de Parras, Mexico.
The best was for last. A row of waiters came down the beach bearing dessert plates that glowed softly purple. They had made caramel soufflés encased in purple sugar floss domes! It was incredible and I say that as someone who doesn't even like caramel. To top everything off, we had a glass of port from Portugal's Valle del Douro.
If you're looking for something unforgettable or romantic to do in Cabo, make sure to book this at Grand Fiesta Americana!
ADVERTISEMENT
---
---
ADVERTISEMENT
---
---
13. Bar Hop Until the Sun Rises
Downtown Cabo San Lucas stays open until 4am each night.
It's one of the best places to party in Mexico with great people watching, dancing on tables, free flowing tequila shots and lots of fun. There's the legendary Cabo Wabo (owned by Sammy Hagar), Senor Frog, Squid Roe and lots more!
ADVERTISEMENT
---
---
ADVERTISEMENT
---
---
ADVERTISEMENT
---
---
16. Try Deep Sea Sport Fishing
Ernest Hemingway and John Wayne put Los Cabos' incredible sport fishing on the map.
Cabo is one of the best fishing destinations in the world, where you can catch massive marlin, sailfish, swordfish, tuna, el dorado… you name it!
In fall, anglers from far and away come to cast their lines at Cabo's fishing tournaments. For the rest of us, fishing charters offer day trips and a local guide for a fun day of serious fishing.
Check
rates & availability here
.
ADVERTISEMENT
---
---
ADVERTISEMENT
---
---
ADVERTISEMENT
---
---
ADVERTISEMENT
---
---
ADVERTISEMENT
---
---
ADVERTISEMENT
---
---
Planning a Trip to Cabo
The Baja Peninsula is just 3 hours from Los Angeles and 6 hours from New York, making it popular with Americans of all locations, ages and preferences.
We chose to explore Cabo San Lucas, but if you have more time, it's a good idea to rent a car and explore the entire Peninsula. There's Todos Santos on the Pacific Ocean, La Paz up north and the newly developing Costa Palmas on Baja's East Cape.
Note that transportation can be quite expensive in Cabo. One way fare from Los Cabos International Airport (SJD) to San Lucas costs at least $50-100. We booked ours in advance before arriving, to avoid the overzealous taxi vendors at the airport.
ADVERTISEMENT
---
---
Where to Stay in Cabo
There are tons of fantastic hotel options in the Los Cabos region! Personally, we recommend staying in the Corridor, the stretch of Highway 1 that links Cabo San Lucas and San Jose del Cabo.
The Corridor is home to luxury resorts as well as the area's swimmable beaches (the rest of Cabo has quite strong currents so swimming isn't advised).
Here are 3 recommendations for great places to stay in Cabo:
1 | Paradisus Los Cabos – If you want an all inclusive hotel, this luxury option is fantastic. Beautiful decor, 7 restaurants, 2 bars and even a swimmable beach on site mean you really never have to leave.
We opted for the Royal Service rooms, which have ocean views, complimentary room service, fully stocked mini and snack bars, and even a personal butler to cater to your ever whim. Highly recommend!
Check rates on: Booking.com, Hotels.com | Read reviews: TripAdvisor
2 | Garza Blanca Los Cabos – If you don't love all inclusives, this brand new hotel (opened December 2018) is perfect since it offers both all inclusive and European plans.
The 2 room suites are perfect for families, since they have 3 beds and 3 full bathrooms, plus a fully equipped kitchen, washer dryer and even self heating toilets! We ate dinner here as well and loved it.
Check rates on: Booking.com, Hotels.com | Read reviews: TripAdvisor
3 | Grand Fiesta Americana Los Cabos – A great budget friendly option located right in downtown Cabo San Lucas. If you want to be in the center of the marina, nightlife and shopping, Fiesta Americana is a great choice. It's also all inclusive with lots of swimming pools and beautiful ocean views.
Check rates on: Booking.com, Hotels.com | Read reviews: TripAdvisor
ADVERTISEMENT
---
---
Best Time to Visit Cabo
Cabo San Lucas is perfect to visit all year round. The Pacific breeze means the peninsula rarely gets too hot so there's great flexibility.
We visited in early December and found cool temperatures, sunny days and barely any crowds. In fact, our flight in was nearly empty! We can't remember the last time we haven't been jammed like sardines on an airplane.
Some great times to visit Cabo (or times to avoid Cabo, depending on your preference), include:
March – April: Cabo goes wild during Spring Break. Hotels are packed, night clubs are booming and everyone is in the mood for fun!
May: Shoulder season! Winter crowds are long gone but the summer season hasn't kicked off year. This is a great time to visit for a bargain, as hotel and tours can offer better rates.
June – September: Summer season is in full swing. Lots of domestic tourists visit in addition to families on summer holiday.
October – November: If you like sport fishing, this is a great time to visit Baja California, as the fishing tournaments happen one after the other. A number of fun Mexican festivals will also occur in the fall, like Baja Sur Tequila and the Mariachi Festival
December – February: Everyone heads down to Cabo to avoid the winter blues. Enjoy amazing sunshine but also expect higher rates.
ADVERTISEMENT
---
---
And that's it! Our travel guide for Cabo, Mexico. What will you do first?
You Might Also Enjoy:
Mexico Vacation Planning Articles
The Essential Mexico Packing Guide
Quintana Roo, Mexico
Travel Guide: Everything to Know Before Visiting Tulum and Cancun
All the Best Food to Eat in Tulum
Where to Stay in Playa del Carmen for the Best Vacation
Cabo & Puerto Vallarta 
The Essential Puerto Vallarta Travel Guide
Everything You Should Do in Cabo San Lucas
Follow me @Sher She Goes on
---
Our trip to Cabo was hosted the Los Cabos tourism board, as part a campaign we worked on for Travelocity's website. Neither brand have asked us to write this article – we simply loved the destination and wanted to share some planning trips for anyone also considering a trip to visit Cabo.