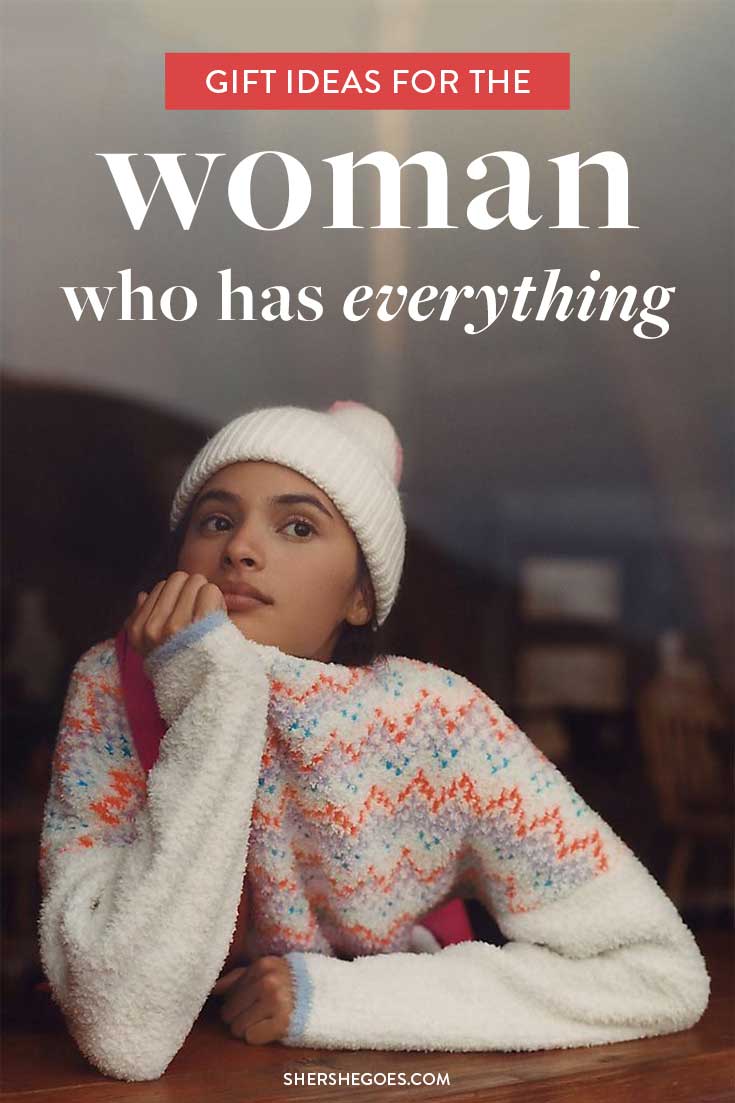 Thank you to Zappos for sponsoring this post.
Thank you to Zappos for sponsoring this post.
Gifts for Women Who Have Everything (2021)
Have you ever thought to yourself how difficult you must be for other people who want to get you gifts?
You, a blessed lady who has it all??
In all seriousness, there really are some women out there who seem to have everything. While these lucky ladies are traditionally the hardest to shop for – what, after all, do you get the women who already has everything?
We've scoured our brains and the internet far and wide to come up with a few things that just might do the trick!
Whether someone is rich in wealth, friends, health, or any other of life's blessings, here are 3 gifts for women who have everything!
Keep reading, or pin this article to save it for later ⇟
Gifts for Women Who Have Everything (2021)
This is your Christmas shopping list for the women in your life who seem to have it all!
Gifts for Women Who Have Everything
---
---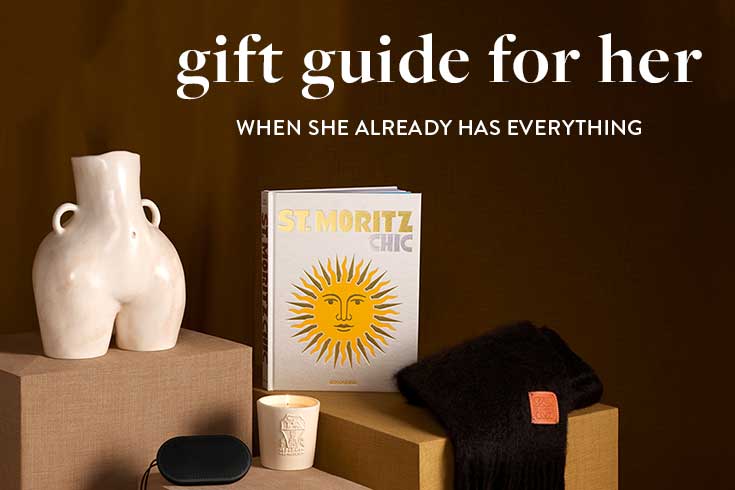 The Best Gifts for Women Who Have Everything
Cozy Pajamas: Splendid Westport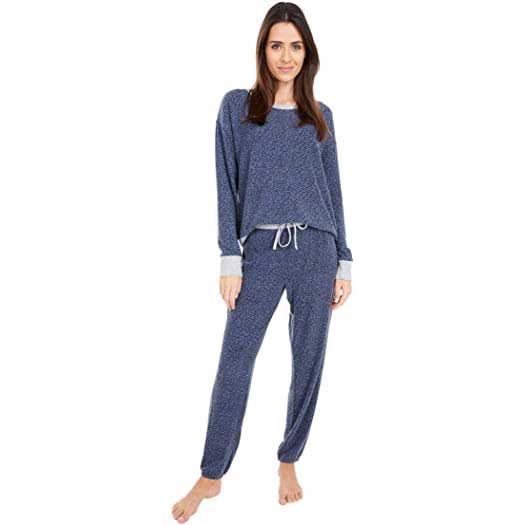 The thing about cozy pajamas is that even though the women who had already has everything probably already has some, they get old and worn quickly.
Check out these pajamas from Splendid Westport, which use a luxurious rayon-polyester blend to maintain lasting comfort for even the richest of ladies!
---
---
Cozy Throw: UGG
The thing I love most about throw blankets?
If other gifts are terrible, the person you give them to will just throw them in the trash. If someone hates your throw blanket, they will just throw it wherever they would throw it anyway – on the side of some couch!
In all seriousness, this UGG Duffield blanket is buttery soft and will be a great addition to any house or room!
---
---
Warm Slippers: UGG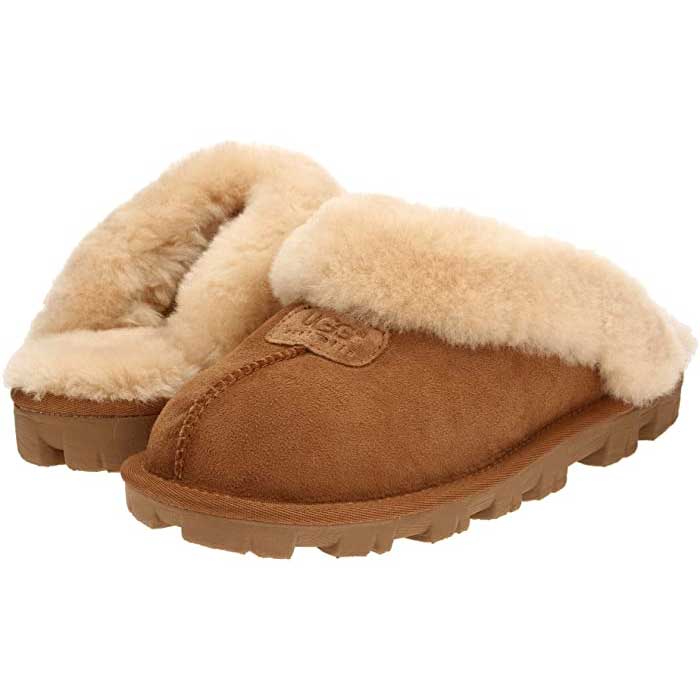 A woman – even if a rich woman – can't have too many slippers.
My favorite house slippers are these UGG Coquette slippers, which pair the buttery soft comfort of UGG with the modern luxury of a chic house slipper!
---
---
Gifts for Women Who Have Everything (2021)
---
---
---
We know how difficult finding the perfect present can be! Browse gift guides for everyone on your list:
Affordable Gift Guides
Secret Santa Gift Ideas for Guys Under $25
The Best White Elephant Gift Ideas - Useful, Funny & Quirky
Gift Guides for Her
Monogram Gift Ideas - Personalized Gifts for Everyone on your List
The Best Beauty Advent Calendars to Count Down Christmas
Gift Guides for Him
The Best Christmas Gifts for Dad
Useful Gifts for The Guy that Has Everything
Gift Guides for Parents
Gift Ideas for Parents (who have everything)
Insanely Good Gift Ideas for your Boyfriend's Mom
The Best Gifts for your Boyfriend's Parents
Black Friday
Black Friday Shopping Tips - retailers DON'T want you to know!
Holiday Parties
The Best Matching Christmas Pajamas - for the whole family!
The Best Christmas Socks - cozy & festive!
The Best Holiday Dresses You Won't Believe are on Amazon
The Best Cute Christmas Sweaters for Classic Winter Style
The Best UGLY Christmas Sweaters for a Holiday Party
Ugly Christmas Sweater Party Invitations
The Best Winter Cocktail for Holiday Parties - Looks Fancy, but Easy to Make!
Decorating for the Home
The Best Amazon Christmas Decorations (Stylish + Affordable!)
Rustic Christmas Tree Decor Ideas
Cozy Chic Christmas Gifts for the Home
Follow Sher She Goes on
Youtube | Instagram | Facebook | Twitter | Pinterest | Bloglovin