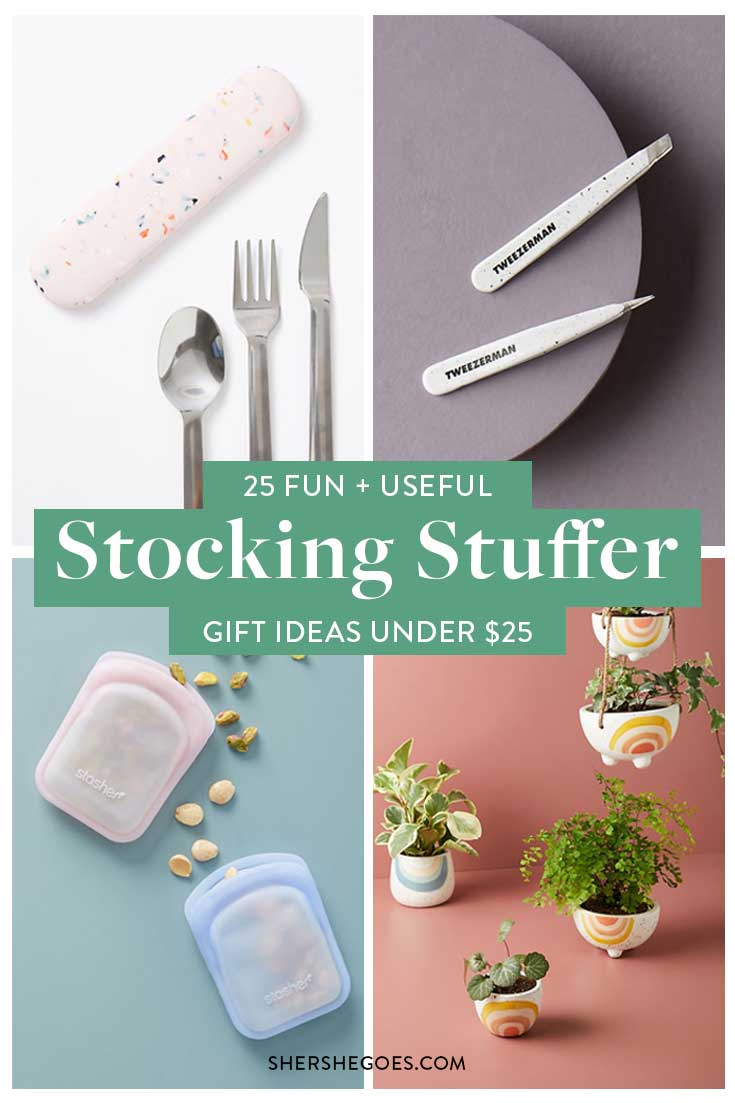 Thank you to Zappos for sponsoring this post.
Best Stocking Stuffers
Are you looking to prove that stocking stuffers don't have to be last-minute gifts destined to be thrown away?
Then this list is for you!
Whether you are looking for true stocking stuffers, last second Secret Santa gifts, or just smaller gifts to round out your Christmas shopping list, we've got you covered right here!
If you're looking for the best last minute stocking stuffers, keep reading!
Keep reading, or pin this article to save it for later ⇟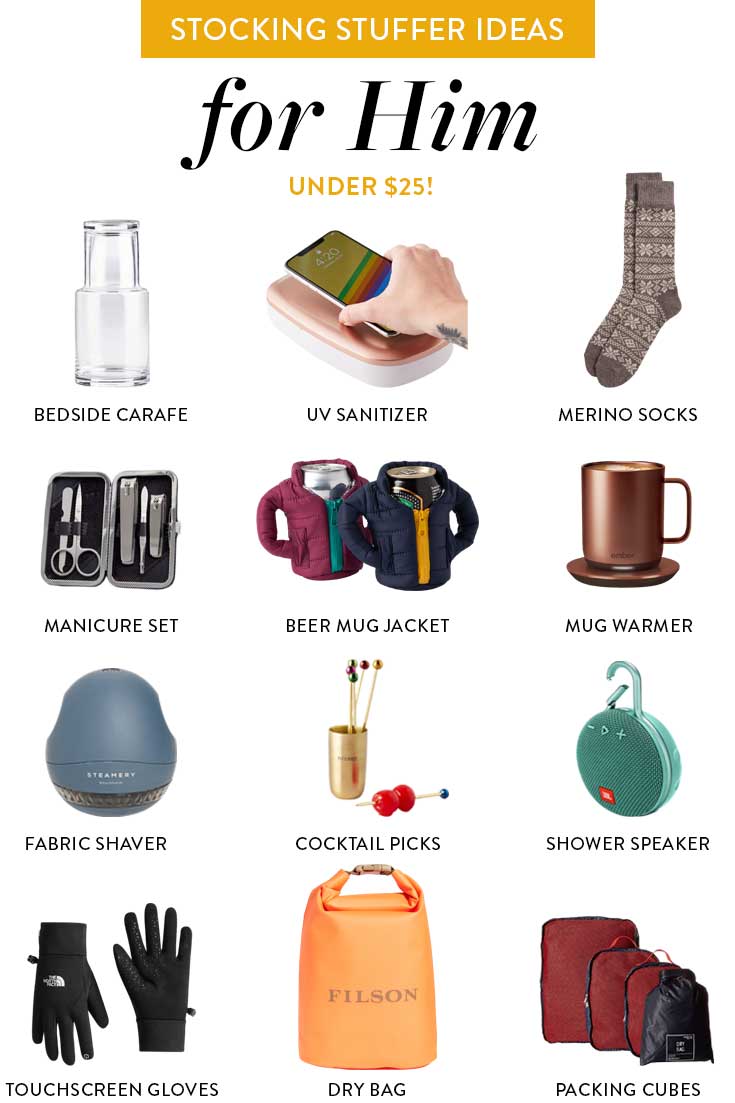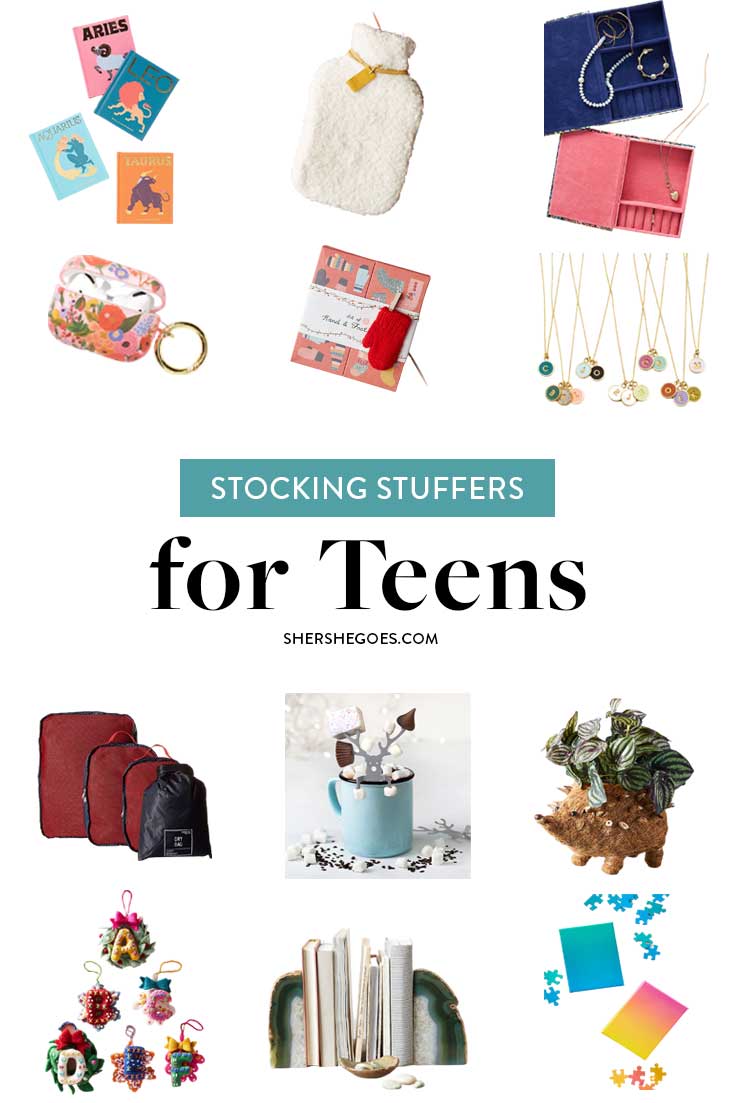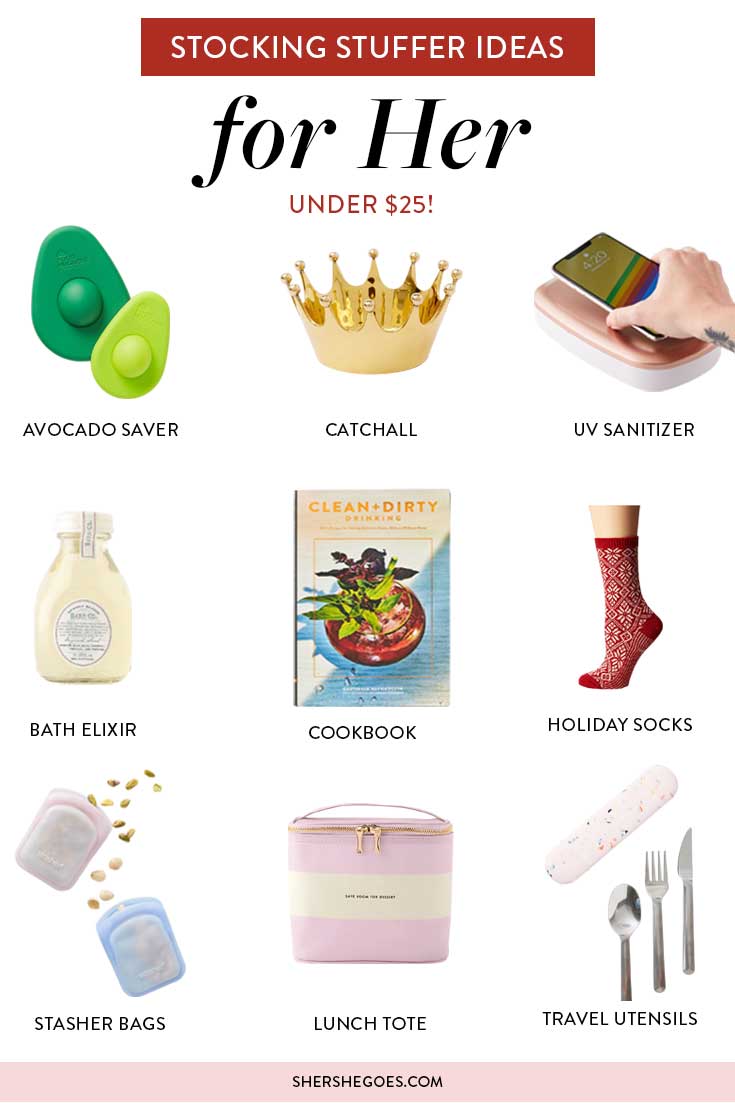 Best Stocking Stuffer Ideas (2021)
From traditional stocking stuffers to Secret Santa gifts to last minute items to check everyone off your list, keep reading for the best stocking stuffer ideas!
Cheap Stocking Stuffer Ideas
---
---
The Best Stocking Stuffers Under $35
For the Whole Family: Holiday Socks
Ah, naturally. The most stocking stuffer-y of all the stocking stuffers out there. Socks.
But hey, don't close your browser yet! First of all, these socks have an adorably cute holiday theme. More importantly, these are Smartwool socks, which means they are super comfortable, made from naturally anti-microbial merino wool, and are stronger and more durable than pretty much any sock on the market!
---
---
For the Naughty One: Flask
Unless your Secret Santa loves coffee, this one is clearly for 21+ adults, only!
But hey, as long as you fit that requirement, let's face it – 2020 has been a pretty crappy year, right?
If you think your Secret Santa or whoever's stocking you've left unfilled could use a little "kick" going forward, try getting them this super sleek and incredibly affordable flask from Stanley!
---
---
For the One Who Likes to Sparkle: Gold Bracelet
If you're like me, getting gifts for your younger people is always the trickiest endeavor. I generally know from my parents what older people like, I obviously know what people my age like, but, as for "young people", who even knows these days, right?
If you have little sisters, nieces, or other young ladies in your life, have them check out this glider bangle bracelet from Madewell. It may not turn any heads with its creativity, but it's solid and nice gift and that should get the job done if you're stumped!
---
---
For the Tech Obsessed: Airpod Case
You know the scene. Everyone is wrapping up the night, gathering their things about to head home, and then…
Are you sure that's your Airpods case? No, I'm pretty sure MINE is the one with the barely noticeable smudge on the bottom left!
You know the weary drill.
Avoid that amongst your friends and family by stuffing someone's stocking with this adorable Kate Spade airpod case that quite literally can never be confused with someone else's case ever again!
---
---
We know how difficult finding the perfect present can be! Browse gift guides for everyone on your list:
Affordable Gift Guides
Secret Santa Gift Ideas for Guys Under $25
The Best White Elephant Gift Ideas - Useful, Funny & Quirky
Gift Guides for Her
Monogram Gift Ideas - Personalized Gifts for Everyone on your List
The Best Beauty Advent Calendars to Count Down Christmas
Gift Guides for Him
The Best Christmas Gifts for Dad
Useful Gifts for The Guy that Has Everything
Gift Guides for Parents
Gift Ideas for Parents (who have everything)
Insanely Good Gift Ideas for your Boyfriend's Mom
The Best Gifts for your Boyfriend's Parents
Black Friday
Black Friday Shopping Tips - retailers DON'T want you to know!
Holiday Parties
The Best Matching Christmas Pajamas - for the whole family!
The Best Christmas Socks - cozy & festive!
The Best Holiday Dresses You Won't Believe are on Amazon
The Best Cute Christmas Sweaters for Classic Winter Style
The Best UGLY Christmas Sweaters for a Holiday Party
Ugly Christmas Sweater Party Invitations
The Best Winter Cocktail for Holiday Parties - Looks Fancy, but Easy to Make!
Decorating for the Home
The Best Amazon Christmas Decorations (Stylish + Affordable!)
Rustic Christmas Tree Decor Ideas
Cozy Chic Christmas Gifts for the Home
Follow Sher She Goes on
Youtube | Instagram | Facebook | Twitter | Pinterest | Bloglovin