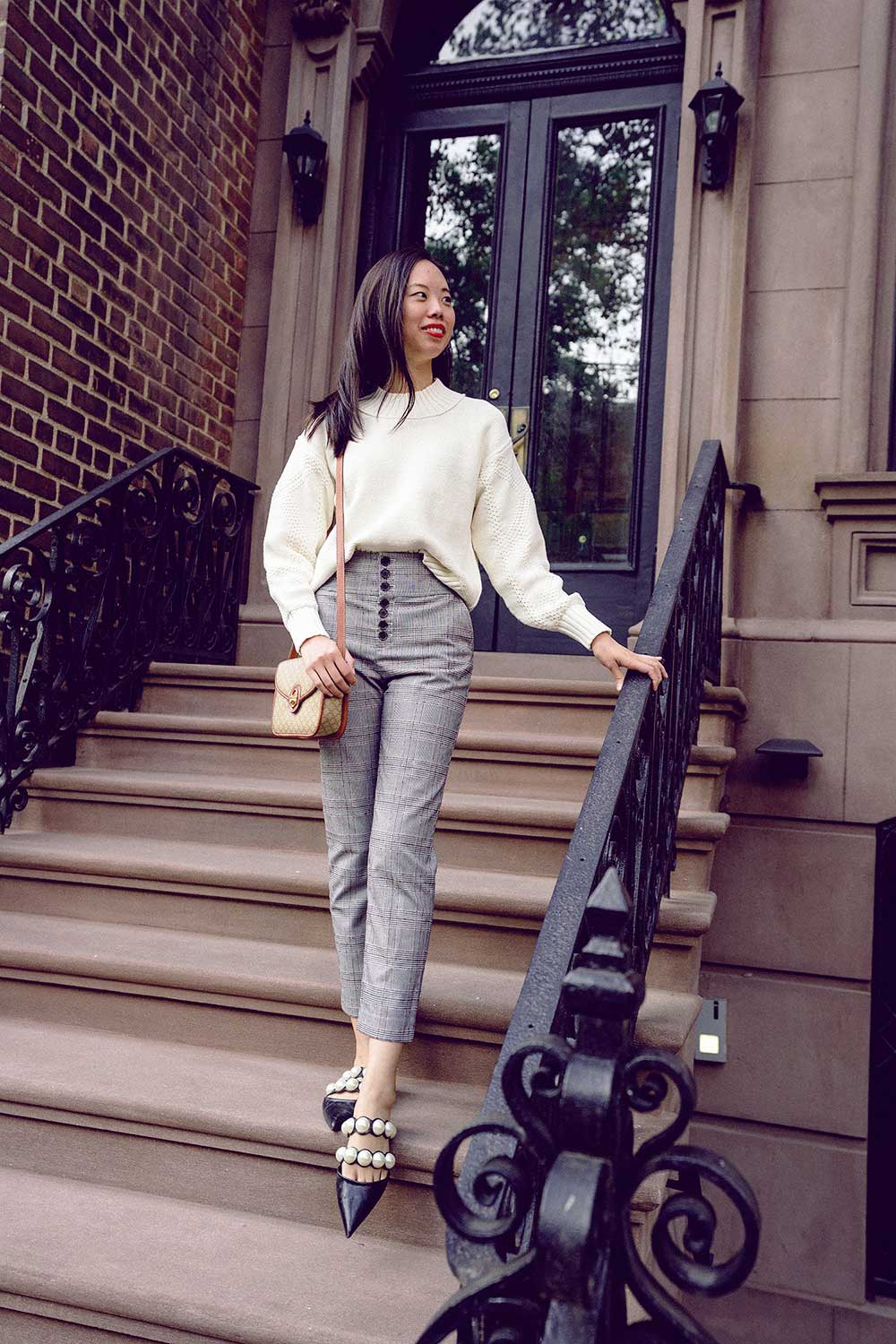 Best of Black Friday & Cyber Monday 2019
Whoo, it's Thanksgiving week :)
I still haven't quite figured out what I'm making for our family dinner but I'm very excited for all the upcoming festivities. And I'm even more excited for the Black Friday and Cyber Monday sales!
Is it just me or have the sales started much earlier this year?
I've snagged these boots on Net A Porter (at 50% off!) and placed a small order at Urban Outfitters. In the meantime, I'm making a wishlist so I don't go too overboard, but the deals this year seem really good so it's definitely going to be hard.
In today's post, I wanted to share some tips for how to make the most of Black Friday, especially for higher ticket items and designer things. Here's to shopping smart!
ADVERTISEMENT
Black Friday Shopping Tips
1. High Street Stores are Predictable
Stores like H&M, Zara and Mango typically run the same promotion for Black Friday and Cyber Monday: 30% off everything, site wide.
Abercrombie typically does 50% the entire store (yes, I still shop there) and for all my working ladies, Ann Taylor typically does 50% off site wide while Club Monaco does 30% off site wide. These three sales have already started!

2. Make Your Picks Now
The rest will kick off the sale on the Thanksgiving evening around 8pm. Because sales on high street stores are so popular, things go fast.
If there's anything you have your eye on, it's a good idea to add them to your cart now so you can check out as soon as the sale starts and get right back to dinner! Also that way you won't end up with impulse purchases because you'll already have decided what you really like.
One tip for Zara: If you can't help but shop Zara as much as I do, download the mobile app so you can 'bookmark' items and reference them easily. It's an option only available on the app, not on desktop!
Also skip the madhouse in store and order online. So much easier, shipping is speedy and you can try on things from the comfort of your own home. That goes for all Black Friday shopping – skip the stores and buy online.
ADVERTISEMENT
---
---
3. Get the Big Ticket Items
Because the retail landscape is crowded, stores will typically put a couple big, blockbuster items on sale to draw attention and get people in the door. They know they'll break even or lose money on the large items, but hope to make it back from shoppers adding other things to their carts.
So, take advantage and use Black Friday to get a great deal on all the more expensive gifts and gadgets you would normally pass up. Think computers, cameras, TVs, appliances (blenders, coffee machines, air purifiers, robot vacuums) and other big ticket items.
I'm obsessed with my indoor garden and thinking of adding another to the apartment. I have the 6 herb set but there's a 'green smoothie' set and 'vegetables' set that look fun.
They'd make great gifts too for people that are hard to shop for! There's something just so exciting about seeing things grow and if you have friends or parents that like to cook, it's a gift item they can actually use.

ADVERTISEMENT
---
---
4. Grab Designer at a Discount
The same goes for high end fashion items. Net A Porter, My Theresa, Nordstrom and all the big department stores will typically have fantastic discounts on designer items for Black Friday.
Usually I don't like to buy designer shoes because they get ruined so easily in a city like New York. But when I spot boots I've had my eye on for months and they're 50% off? Welllll, it's hard to resist!
To make sure you're not overspending, go for classic clothing you know you'll get a lot of wear out of. Think Stuart Weitzman over the knee boots, or a warm Canada Goose parka. For designer bags, focus on the brands that hold their value well on the resale market.
ADVERTISEMENT
---
---
5. Opt for Delayed Gratification on Shipping
The Black Friday to Cyber Monday weekend is one of the most heavily shopped periods of the year. So retailers can have a hard time processing those orders and they'll often offer a small additional discount if you don't mind slightly longer shipping times.
For example, Amazon typically offers $5 credits on future purchases if you choose no-rush shipping (and let's face it, 4-5 days vs. 2 days really isn't that long of a wait!).
Big box retailers like Target and Walmart hope that you can pick up items yourself, and will offer free shipping for in-store pickup.
ADVERTISEMENT
---
---
6. Opt for Experiences Too!
And lastly, here's a tip for next year :)
If you're the kind of person who prefers to spend on experiences over things, consider booking an international getaway for next Thanksgiving. While domestic airfare is sky high over the week, as US airlines know that people like to head home for the holiday, international airfare is quite the opposite – it's usually a steal! You'll also find great package deals on things like group tours or cruises.
The only downside is it will mean missing out on the family fun!
Prefer to stay close to home?
Black Friday is still a great time to catch deals on pricier travel related items and experiences, like luggage sets, hotel stays and show tickets. A couple travel brands will be offering some fantastic deals, so check back for my upcoming Black Friday sales post!
ADVERTISEMENT
---
---
We know how difficult finding the perfect present can be! Browse gift guides for everyone on your list:
Affordable Gift Guides
Secret Santa Gift Ideas for Guys Under $25
The Best White Elephant Gift Ideas - Useful, Funny & Quirky
Gift Guides for Her
Monogram Gift Ideas - Personalized Gifts for Everyone on your List
The Best Beauty Advent Calendars to Count Down Christmas
Gift Guides for Him
The Best Christmas Gifts for Dad
Useful Gifts for The Guy that Has Everything
Gift Guides for Parents
Gift Ideas for Parents (who have everything)
Insanely Good Gift Ideas for your Boyfriend's Mom
The Best Gifts for your Boyfriend's Parents
Black Friday
Black Friday Shopping Tips - retailers DON'T want you to know!
Holiday Parties
The Best Matching Christmas Pajamas - for the whole family!
The Best Christmas Socks - cozy & festive!
The Best Holiday Dresses You Won't Believe are on Amazon
The Best Cute Christmas Sweaters for Classic Winter Style
The Best UGLY Christmas Sweaters for a Holiday Party
Ugly Christmas Sweater Party Invitations
The Best Winter Cocktail for Holiday Parties - Looks Fancy, but Easy to Make!
Decorating for the Home
The Best Amazon Christmas Decorations (Stylish + Affordable!)
Rustic Christmas Tree Decor Ideas
Cozy Chic Christmas Gifts for the Home
Follow me @Sher She Goes on