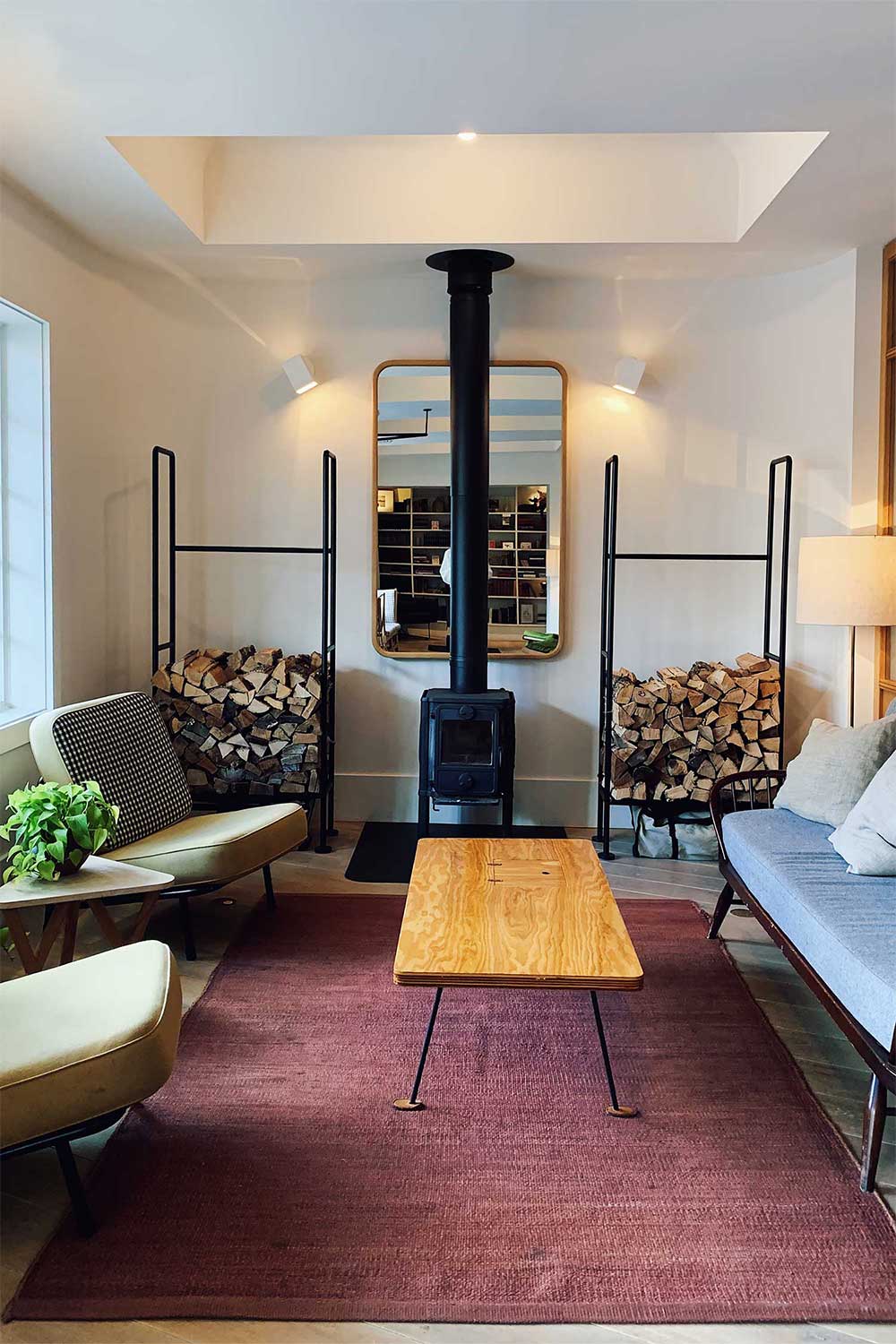 Hotels in Hudson, NY
Looking for a relaxing getaway upstate?
Then you have to check out Hudson – a quaint town just 2 hours north of New York City that has a little something for everyone.
Incredible cocktail bars? Check.
Fresh local produce and farm to table restaurants? Check.
Antique shopping and cute independent boutiques? Of course!
Modern art you can't make heads or tails of, but still appreciate? Duh.
Recharge your batteries, get away from the hustle and grind of your everyday routine and relax in Hudson. And of course, choose from one of their charming inns, luxurious boutique hotels or quaint bed & breakfasts.
Here's a guide for where to stay in Hudson, New York!
ADVERTISEMENT
Or save this article to read later by pinning it ⇟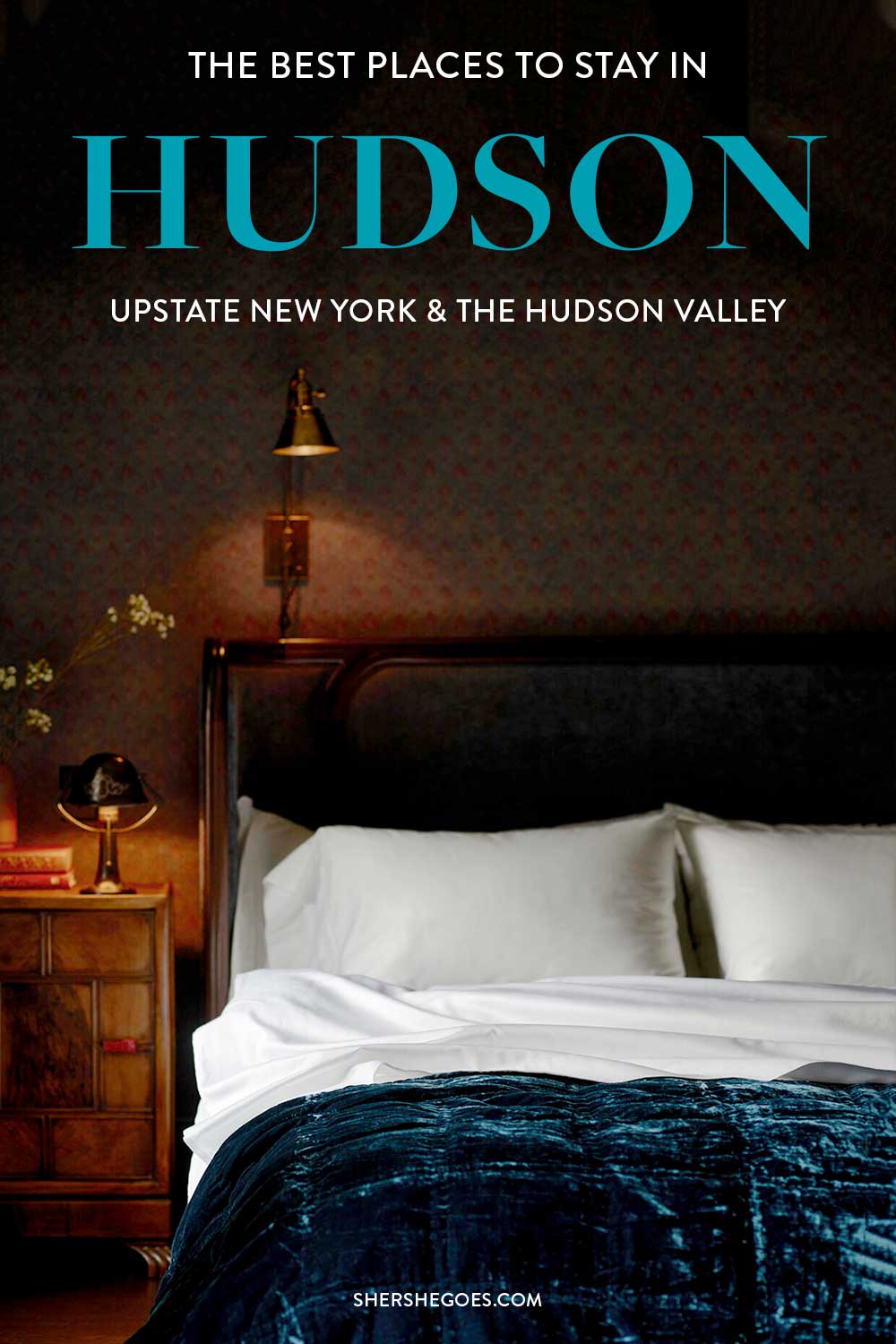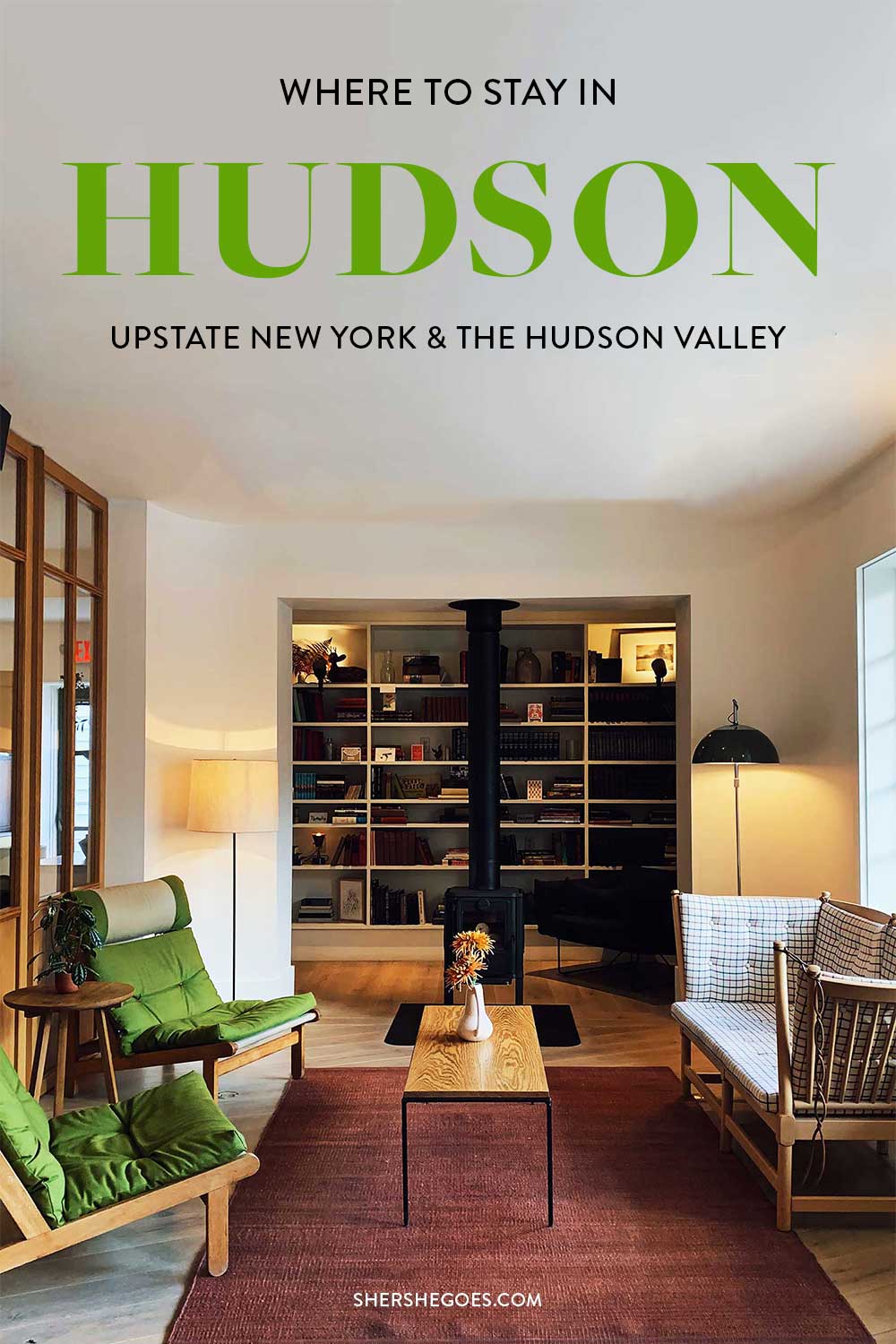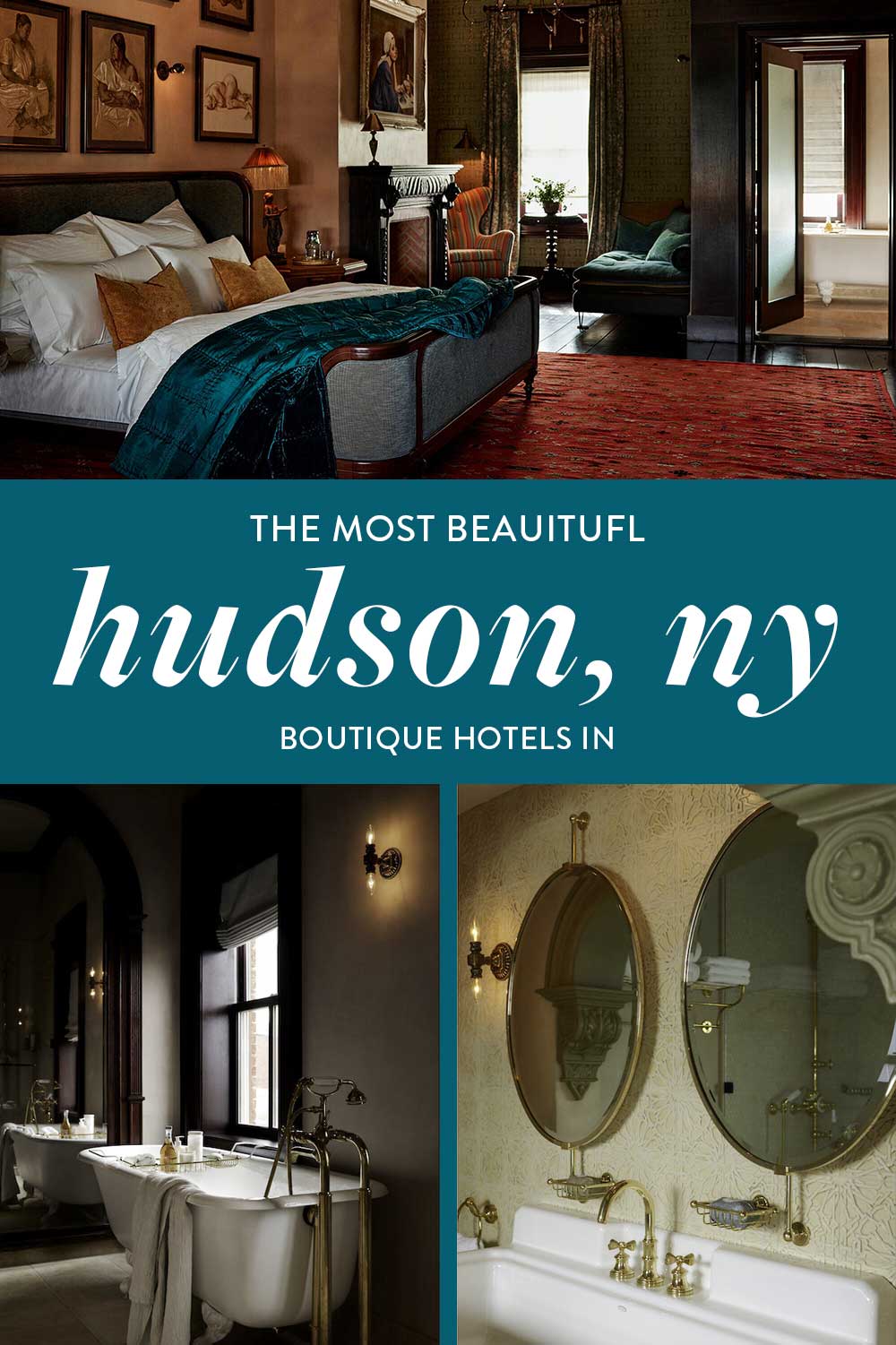 ADVERTISEMENT
---
---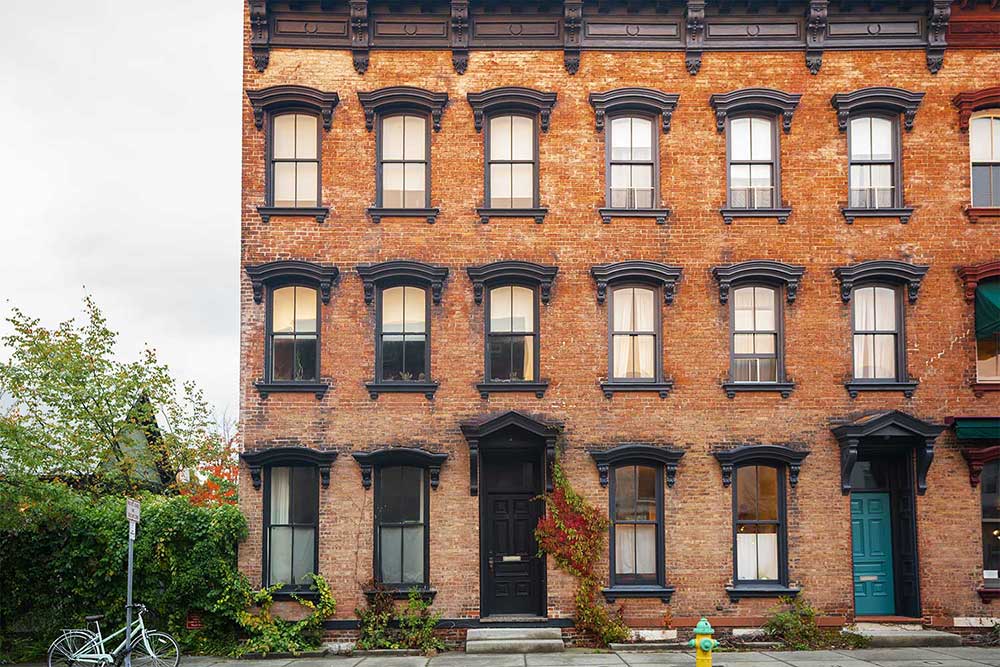 Hudson, New York
The Hudson Valley region is thriving.
Lucky for us, there are tons of new restaurants, shops and hotels that are slowly reviving small towns across the Catskills and Hudson region.
And while upstate New York has been booming for a while, there's nowhere like the present to check out Hudson's incredible farm-fresh produce, design-forward shops and stunning modern art.
Read more:
22 Fun Things to Do in Hudson
ADVERTISEMENT
---
---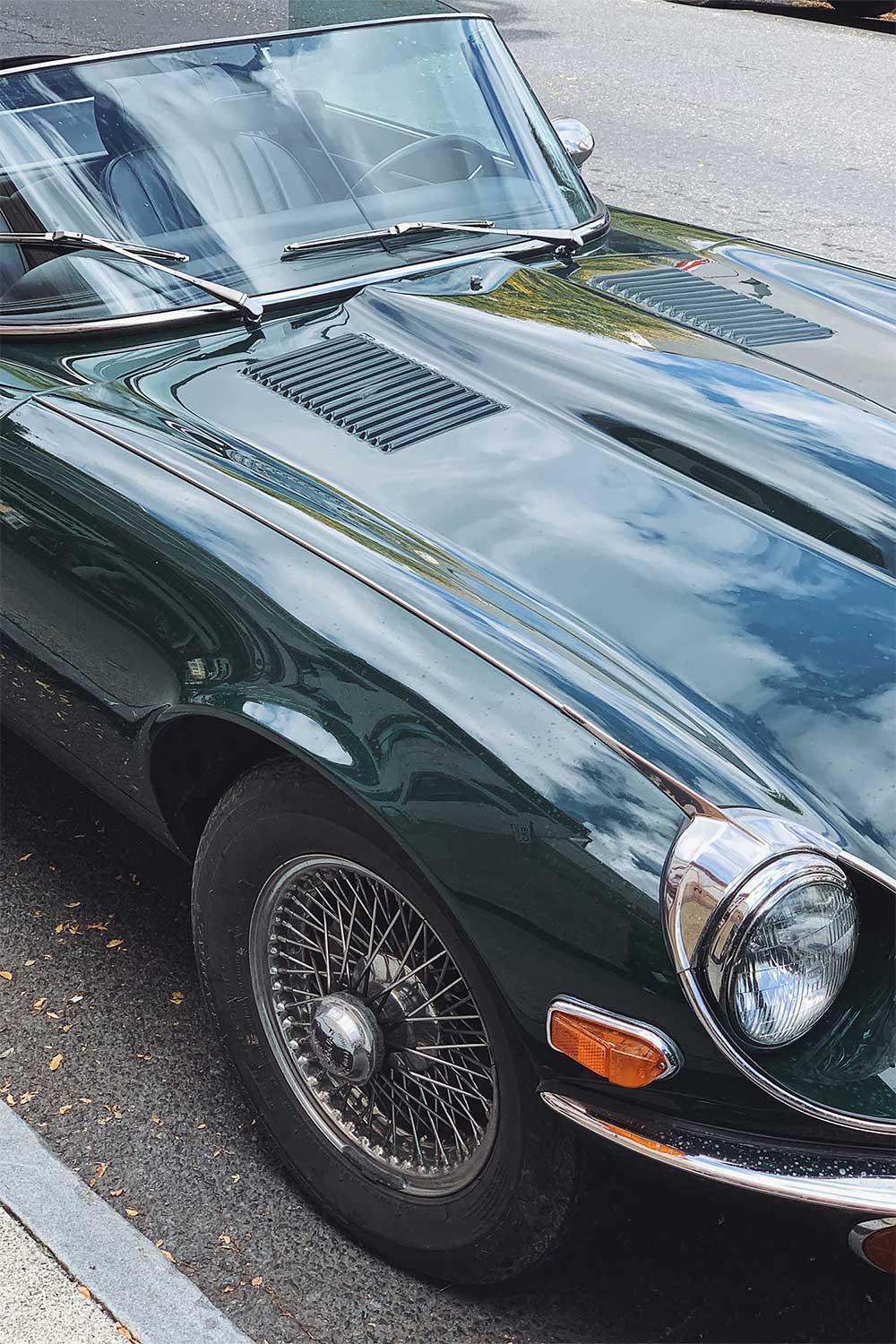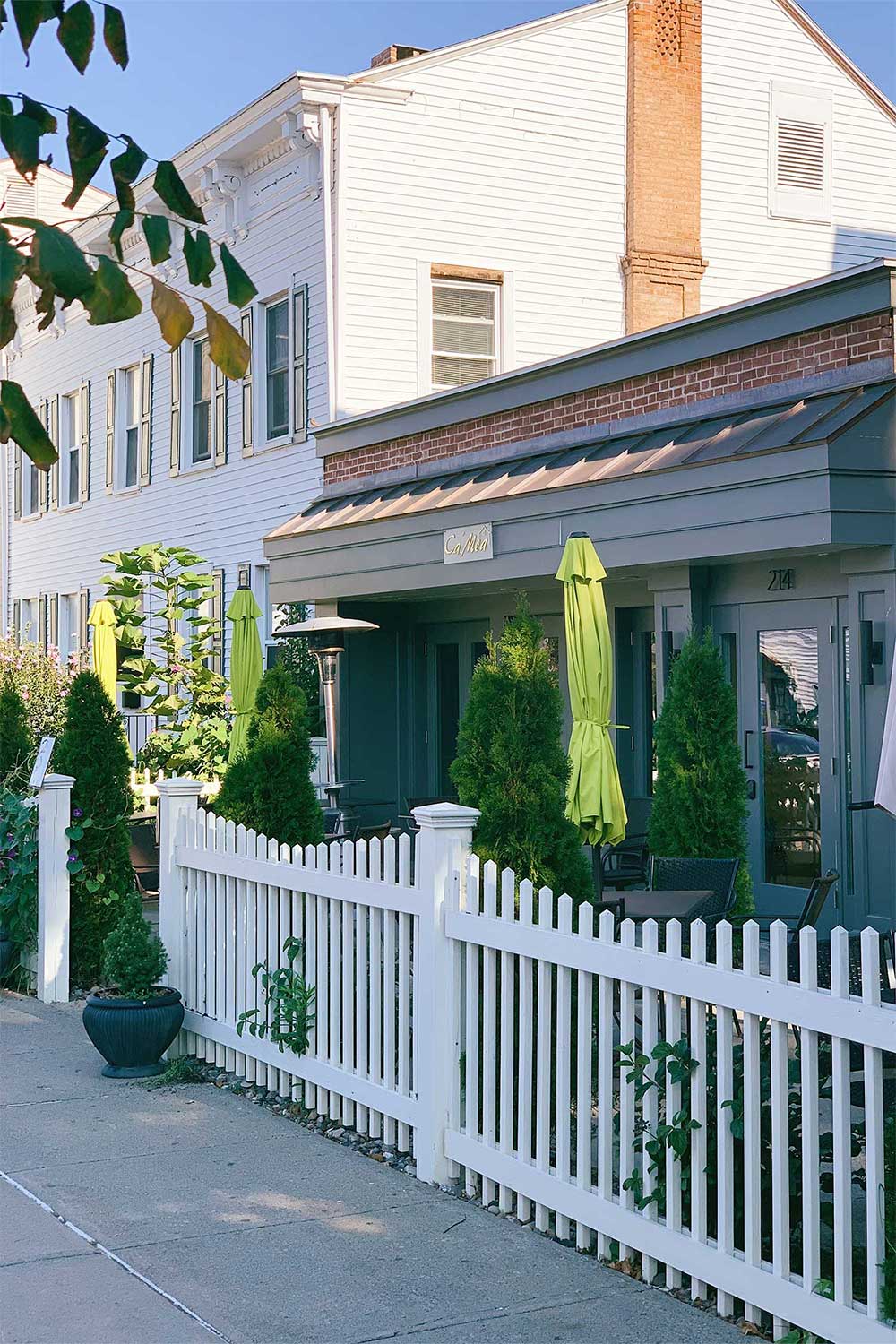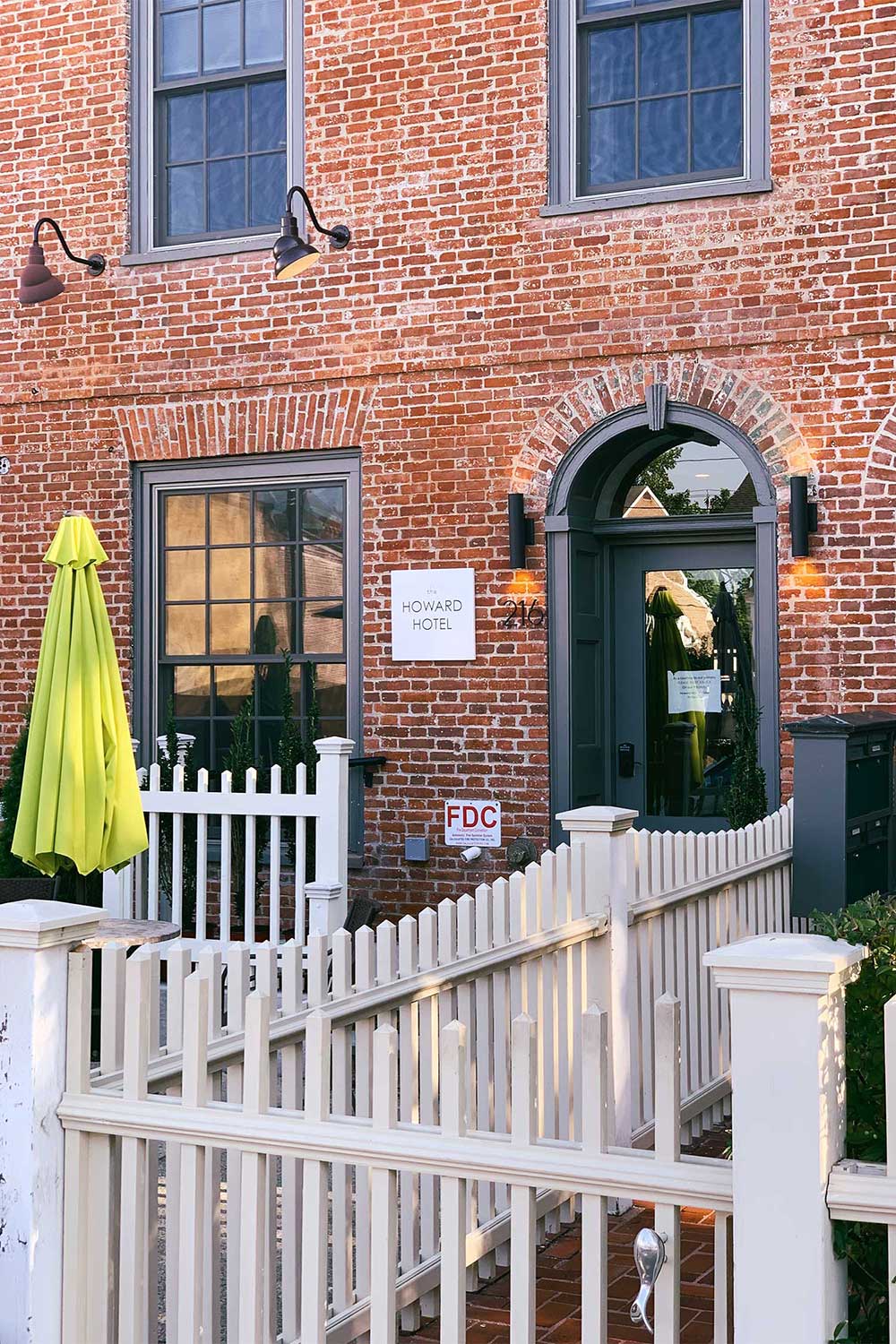 Driving to Hudson
Hudson has a small train station, so you can easily take public transportation up from the city.
But, to really make the most of your trip, we recommend getting a car. That way, you can see a lot more in the area like Art Omi, try out some farm to table restaurants in the countryside and also explore different towns in the Hudson Valley.
Hertz and Sixt have affordable car rentals all over the city.
I've used both in the past, just depending on car availability and price. I also recommend checking out Auto Europe, which aggregates rental rates from all the car rental companies.
Check rental car rates for your dates here.
ADVERTISEMENT
---
---
Best Hotels in Hudson – Summary Comparison Chart
Hudson is such a charming town that I recommend spending 2 nights here. With it's thriving restaurant scene and some great nearby day trips, you could easily pack in lots to do on just a weekend trip!
Below, I've included 5 quaint hotels in Hudson.
All of these are clean, comfortable and relaxing. Most are small businesses, with friendly owners and delicious breakfasts!
Keep reading for more info on each option and why we recommend them.
Prefer Airbnb?
Here are the Most Unique Airbnbs in Hudson
ADVERTISEMENT
---
---
Hudson Hotels
Hudson has a ton of different accommodation options.
You can book everything from bed & breakfasts to boutique inns to luxury hotels lavishly decorated with gorgeous antiques.
Here are 5 excellent Hudson hotels to base yourself on a Hudson Valley getaway.
1. Inn at 34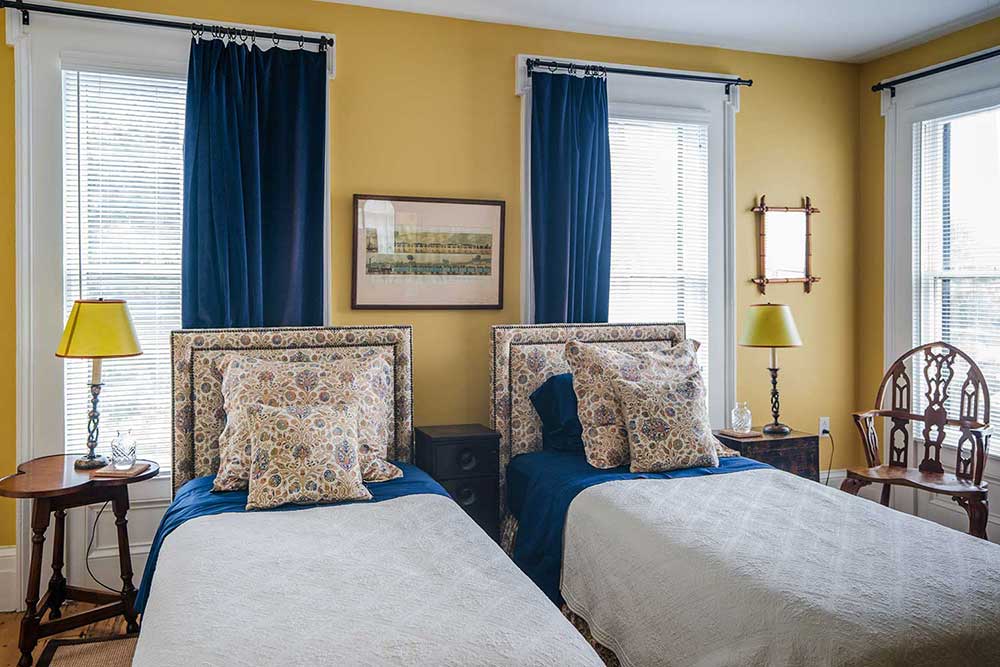 We stayed at the Inn at 34 on our first trip to Hudson and found it utterly charming.
The bed & breakfast is located in a gorgeous historic home that the owners have lovingly filled with antiques and incredible art.
All of the rooms are absolutely enormous and very comfortable! Best of all, the hosts are really warm and friendly – they have plenty of history and local knowledge about Hudson as well as tips for seeing the most.
Breakfast is delicious and usually includes homemade pastries and healthy, fresh food sourced from the owner's own garden!
Book rooms: Booking.com, Hotels.com | Check rates: TripAdvisor
ADVERTISEMENT
---
---
2. The Howard Hotel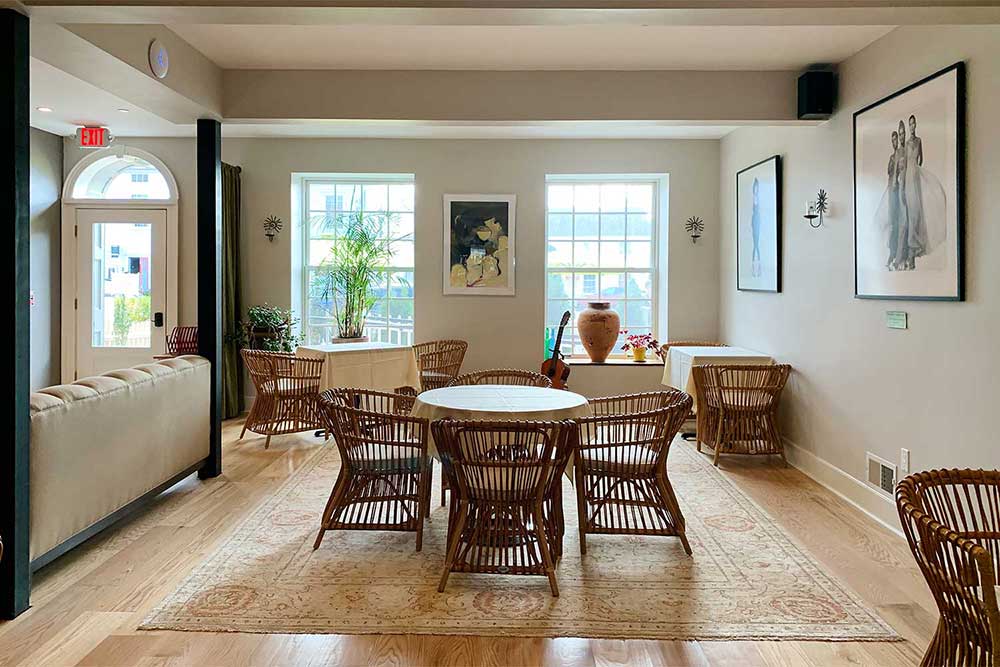 On our second trip to Hudson, we stayed at The Howard.
It's centrally located right on the main boulevard and has seven bright and spacious en-suite rooms. Some rooms have a full kitchen!
Everything has been elegantly renovated and is clean, modern and spacious.
If you prefer a socially distanced visit where you can enter through a keypad and speak to no one, this is the perfect place. The Howard has a coffee and tea bar in the main lobby, with plenty of seating if you want to mingle, but also tons of privacy if you want a peaceful retreat.
There's also the very popular Italian restaurant on-site and just next door, Ca'Mea. We went there for dinner and had a great time! For more recommendations about things to do in Hudson, check out our travel guide here.
Book rooms: Booking.com | Check rates: TripAdvisor
ADVERTISEMENT
---
---
3. St. Charles Hotel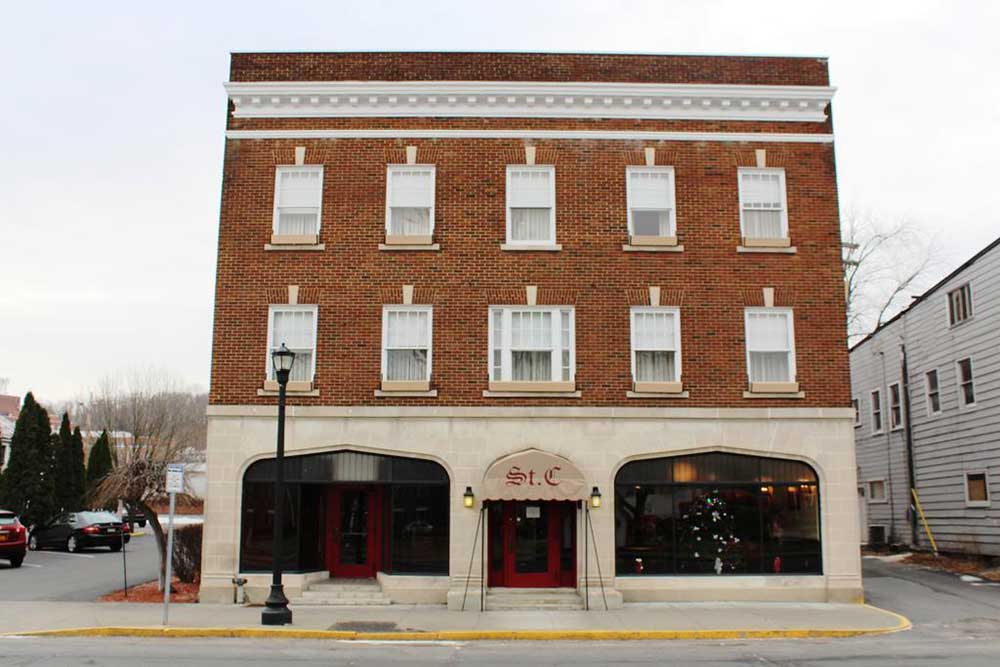 St. Charles Hotel is a popular budget friendly hotel in Hudson.
The building is over 150 years old and has been converted to clean, comfortable (if slightly basic) rooms and is located in Hudson's popular downtown.
Rates here are very affordable, especially for families. As a perk, they offer free breakfast!
Book rooms: Booking.com, Hotels.com | Check rates: TripAdvisor
ADVERTISEMENT
---
---
4.
Batterby House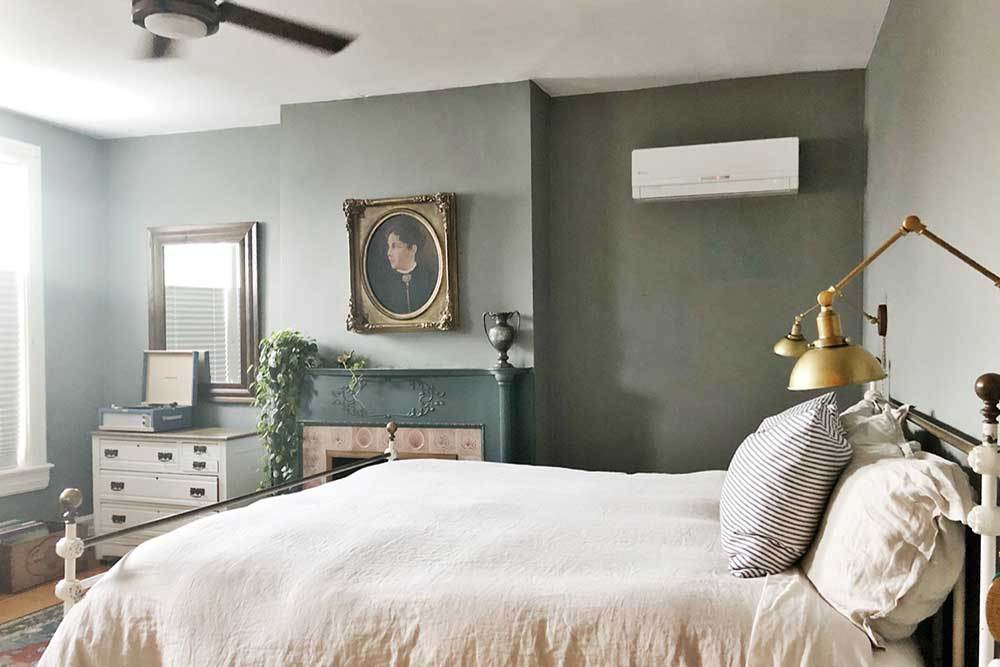 Batterby House is located in a 21 room Victorian mansion that was originally built in 1900.
The beautiful hotel was restored with an eclectic mix of Victorian and Edwardian furniture alongside more contemporary, mid-century modern pieces and offers tons of charm and a cozy visit.
All the rooms include smart TVs, extra plush beds and complimentary snacks – plus luxurious Aesop bath products.
There's also a fantastic breakfast each morning that uses local, seasonal ingredients!
Book rooms: Booking.com, Hotels.com | Check rates: TripAdvisor
ADVERTISEMENT
---
---
5. The Wick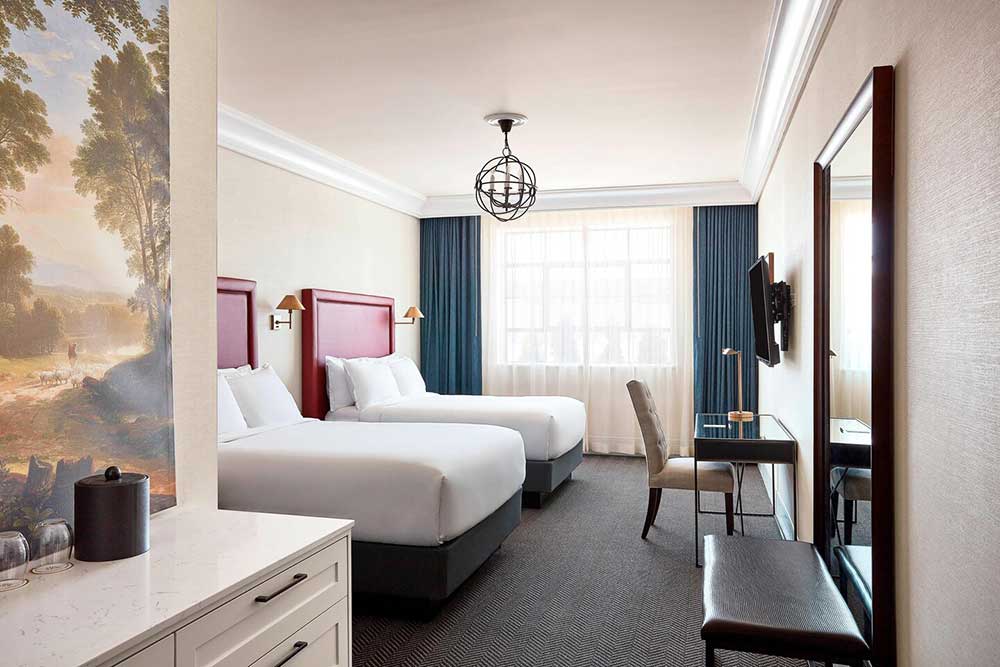 This stunning boutique hotel in Hudson is just one black from the Amtrak train station and has modern rooms mixed with historic elements (think high ceilings, original wood floors and claw foot tubs).
The service here is unparalleled, and the hotel even offers complimentary shuttle service around town.
Also included?
A state of the arm gym and electric car plugs. Talk about advanced!
Book rooms: Booking.com, Hotels.com | Check rates: TripAdvisor
ADVERTISEMENT
---
---
Visiting NYC – Travel Checklist
Road Trips | There's so much to see and do in Upstate New York, but one thing you need is a car. I recommend taking a road trip in Spring and Summer, or in early Fall to see the leaves change.
Hertz and Sixt offer affordable car rentals from New York City. You can also price compare on Auto Europe, an aggregator that pulls rental rates from all the car rental companies. Check rental car rates for Hudson Valley here.
Accommodation | Upstate New York has tons of hotel options – from luxurious Gilded Age getaways to romantic b&bs and quaint inns. In peak season, book hotels in advance to save, or check here for last minute deals.
If you have a group of people or want to stay in the countryside, rent a house on Airbnb. It's especially great if you want to hike and don't mind being a little farther from town!
Insurance | Lastly, be sure to visit Upstate New York with travel insurance. Whether you get injured and need to be hospitalized, or your phone gets stolen, travel insurance will help when you need it most. Get a quote for your trip here.
You Might Also Enjoy:
Getaways from New York City
Hudson Valley
The Best Things to Do in Hudson
Visiting Art Omi: An Outdoor Sculpture Park
The Best Airbnbs & Vacation Rentals in Hudson
Where to Stay in New Paltz: Cozy Cottages, Vacation Rentals & More! 
Where to Stay
The Best Airbnbs in Hudson, NY
The Best Airbnbs in New Paltz, NY
Follow me @Sher She Goes on