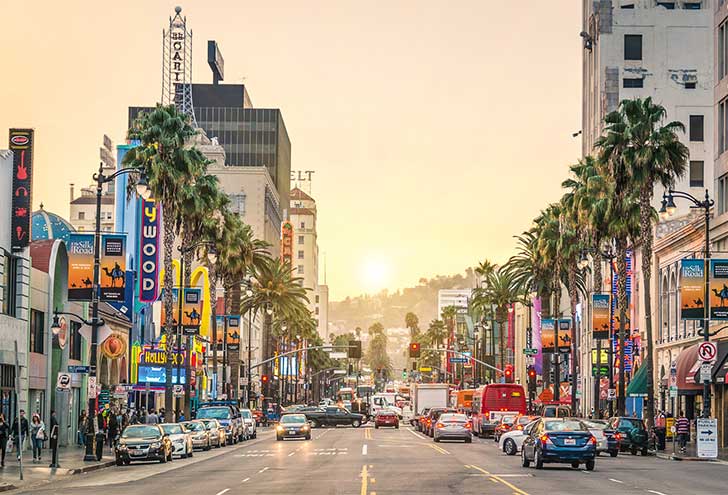 Where to Stay in West Hollywood
Not long ago, most people probably didn't realize that California had a West Hollywood to distinguish itself from plain ole' Hollywood..
Sweet child – would you ask people from Virginia if West Virginia is the same thing as regular Virginia? Now you catch my drift! Except in this case, West Hollywood is the hip and posh counterpart to its musty and corporate Los Angeles sister neighborhood.
Keep reading for ideas on where to stay in West Hollywood!
---
---
Best Hotels in West Hollywood, California
To summarize, here's a handy chart of our recommended West Hollywood hotels. All include free wifi and are known for comfort, great locations and great customer service.
Best West Hollywood Hotels – Summary Comparison Chart
Below is more information about each hotel and why we recommend it!
---
---
The London West Hollywood
Sandwiched between the hubbub of West Hollywood and the Hills of Beverly, the London West Hollywood is like the person you meet in L.A. who tells you they just got cast in a Ben Affleck movie, except in this case they're not lying.
Cooler than cool, the London West Hollywood and its all-suite accommodations – not to mention its stunning rooftop pool and restaurant Boxwood on the Roof, which is a favorite of guests and locals alike – is truly one of West Hollywood's rarified urban oases.
---
---
Sunset Marquis
Located smackdab in the middle of Hollywood and Beverly Hills, the Sunset Marquis offers 152 gorgeously appointed suites and villas set amidst over three acres of verdant gardens and fun hideaways.
With two heated pools, a full-service spa, and iconic bars and restaurants located on-premises, the Sunset Marquis is chock-full of luxuriant amenities as well.
---
---
Petit Ermitage
As a gypsy-inspired hotel in West Hollywood, it's far from a stretch to label Petit Ermitage the most unique boutique hotel anywhere in Los Angeles.
With suites featuring everything from original artwork collections to poster beds to open-air fireplaces, the Petit Ermitage makes for a truly unforgettable West Hollywood hotel experience.
---
---
Sunset Tower Hotel
Called "Hollywood's Grand Dame Hotel" by The New York Times, the Sunset Tower Hotel certainly West Hollywood's quintessentially refined hotel option.
With amenities including Egyptian linens, complimentary in-room Nespresso machines, Kiehl's shower products, and access to The Tower Bar, one of the most exclusive tables anywhere in southern California, the Sunset Tower truly treats its guests like royalty.
---
---
Andaz West Hollywood
Also located on the aforementioned Sunset Strip, the Andaz West Hollywood blends the chic independence of a West Hollywood haunt with the modern amenities and services of a Hyatt-branded hotel.
---
---
And that's it! Our guide to some of the best hotels in the West Hollywood area.
Whether you're looking for a luxury hotel in Beverly hills, a boutique hotel for couples or a family friendly hotel, these West Hollywood hotels are sure to please.