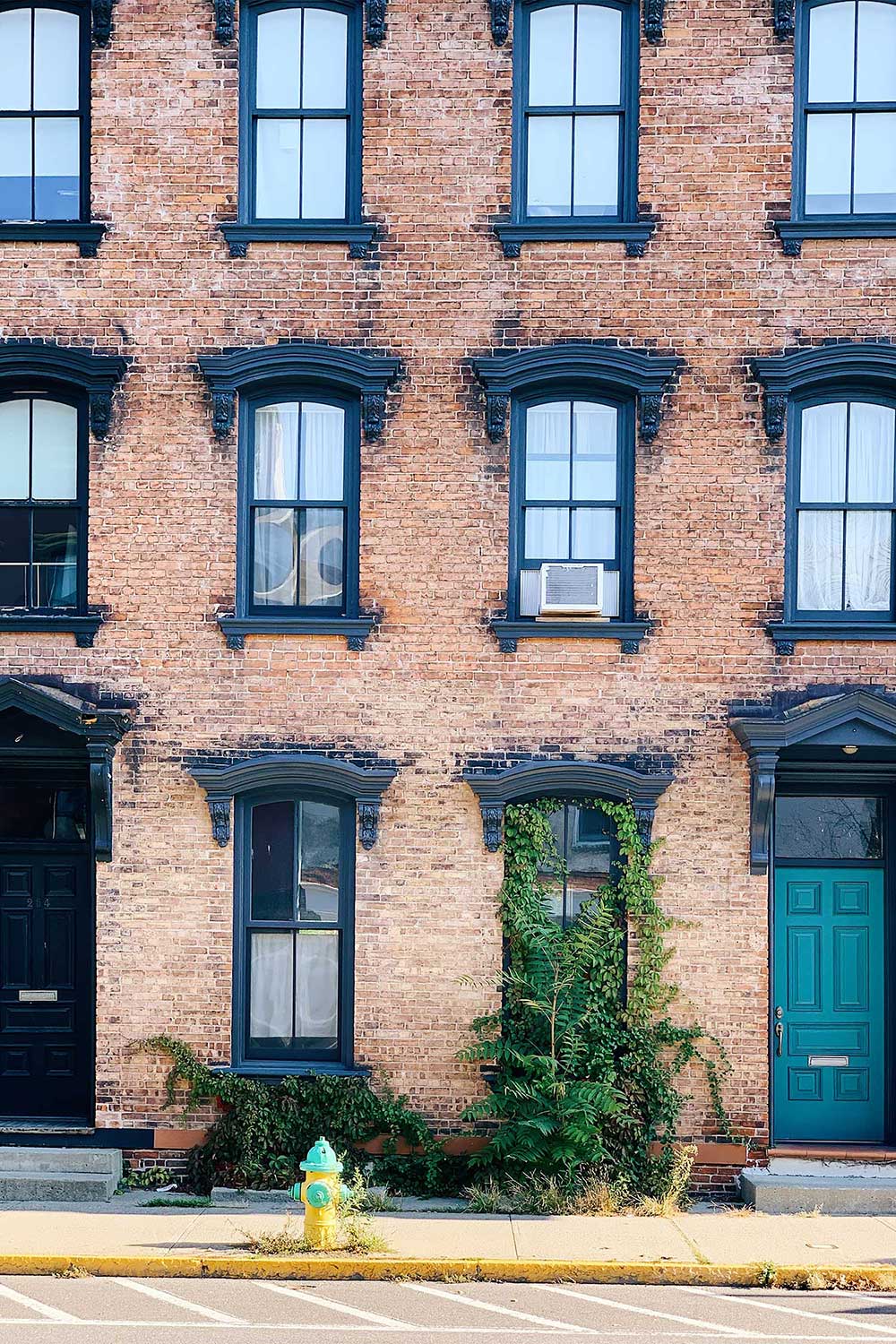 Airbnbs in Hudson, New York
Out of all the quaint small towns in the Hudson Valley, my favorite is Hudson.
It has such an interesting history and unique architecture, dating all the way back to its foundation as the very first city of the newly formed United States.
Plus, Hudson has plenty of everything – charm, friendly locals, vintage stores and incredible restaurants.
In fact, if you're planning a road trip around upstate New York, I recommend basing yourself in Hudson for at least 2 nights to see and do everything in the area.
Today's post is all about affordable accommodation in Hudson, NY – focused on airbnbs and vacation rentals!
ADVERTISEMENT
Or save this article to read later by pinning it ⇟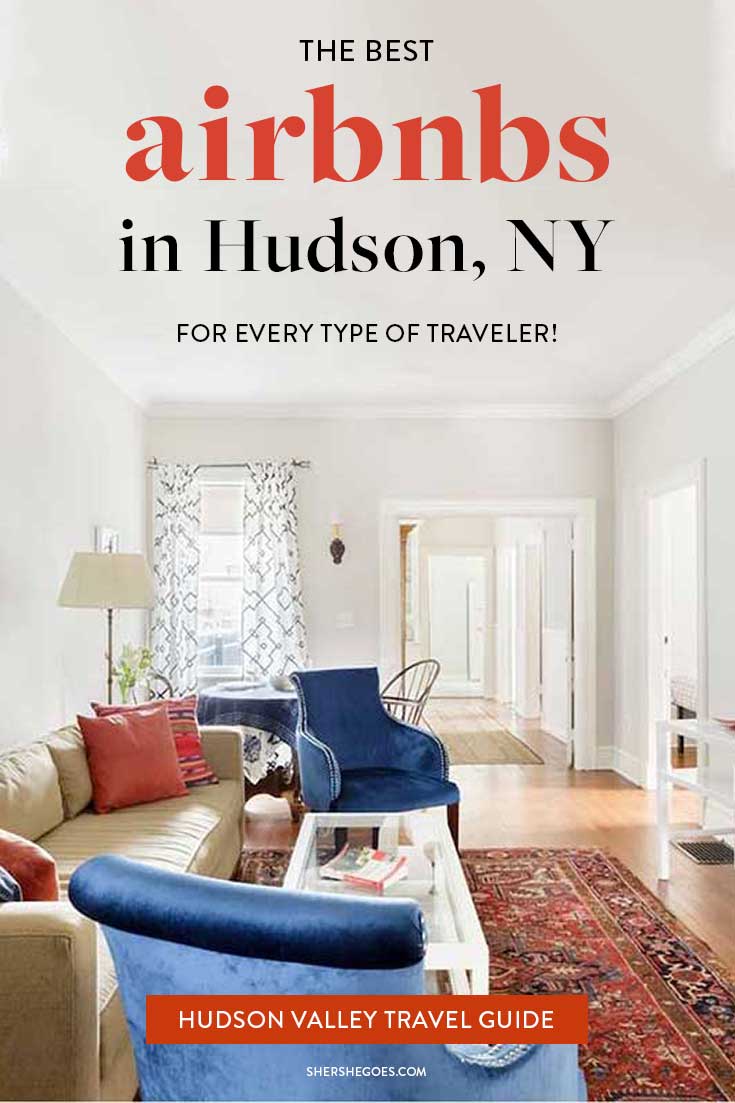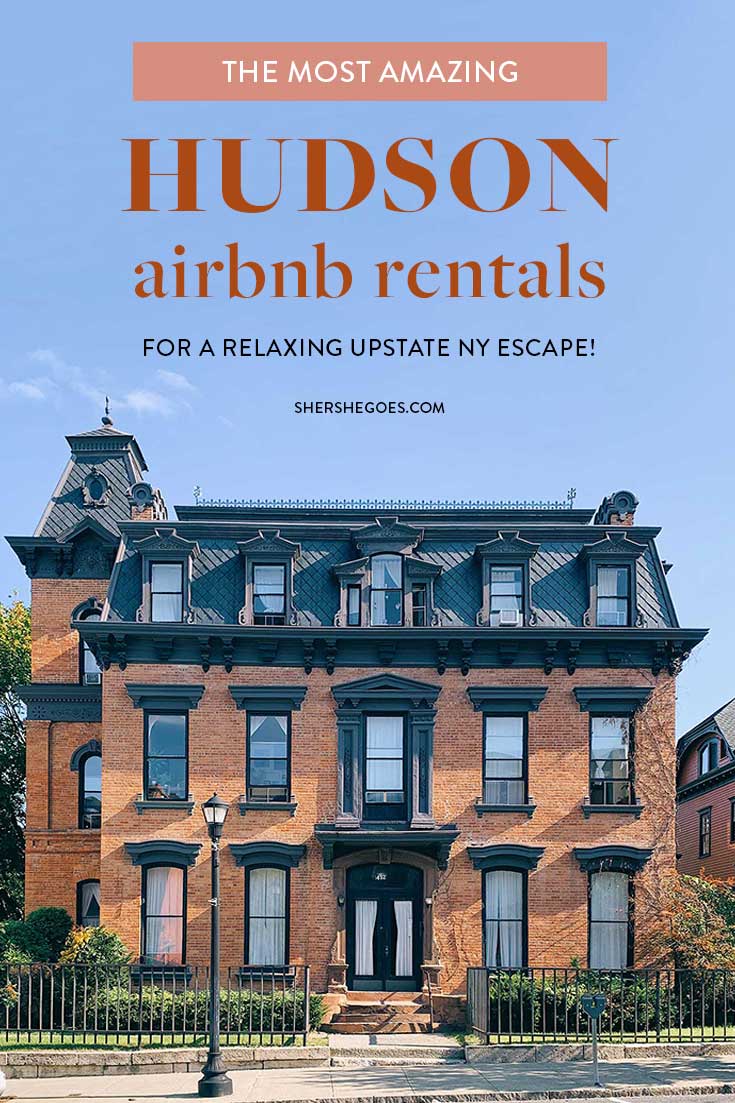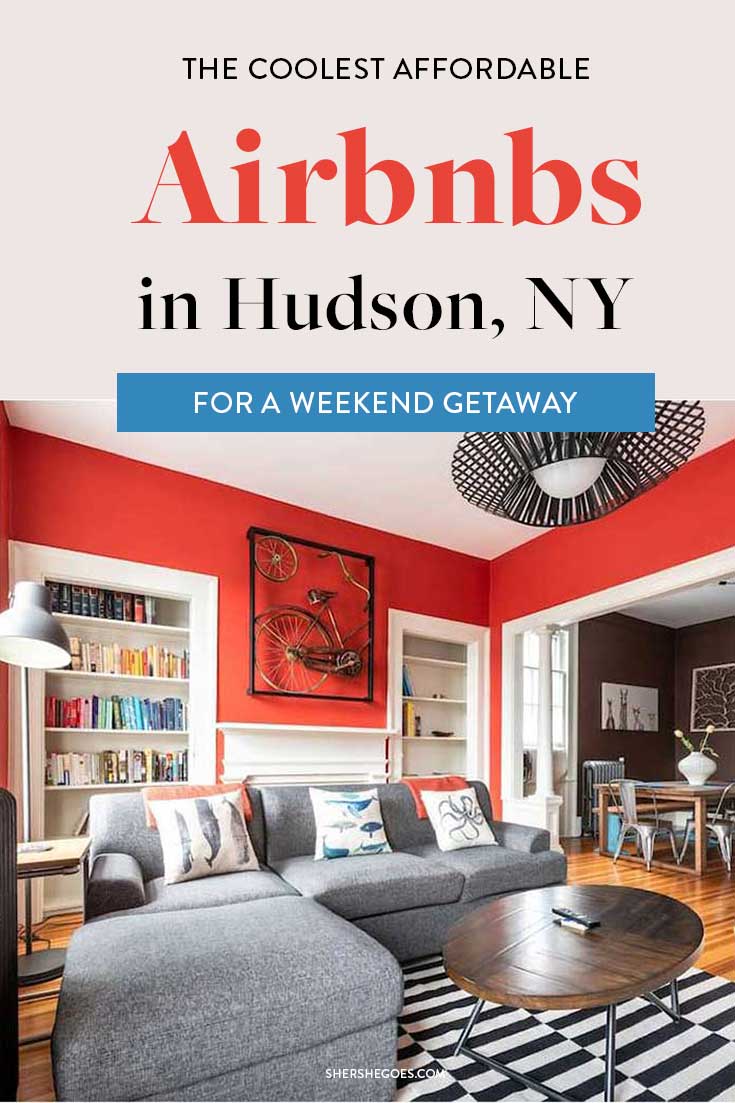 Best Airbnbs in Hudson NY – Summary Comparison Chart
I previously wrote about the best hotels in Hudson here, but there's no denying that hotels in town can be a little pricey.
So for affordability, you might want to consider airbnb-ing it in Hudson instead. Below, I've combed all the listings to select 5 that are well located right off Warren Street (the main strip in town) while also clean, comfortable and serene.
As a bonus, most of these have access to outdoor space!
Keep reading for more info on each option and why we recommend them.
ADVERTISEMENT
---
---
5 Best Airbnbs in the Hudson
Many of the airbnbs in Columbia County are unique and locally owned, so you're supporting Hudson's residents! Here are 5 excellent Hudson airbnbs to soak in the outdoors.
1. Contemporary Hudson Hideaway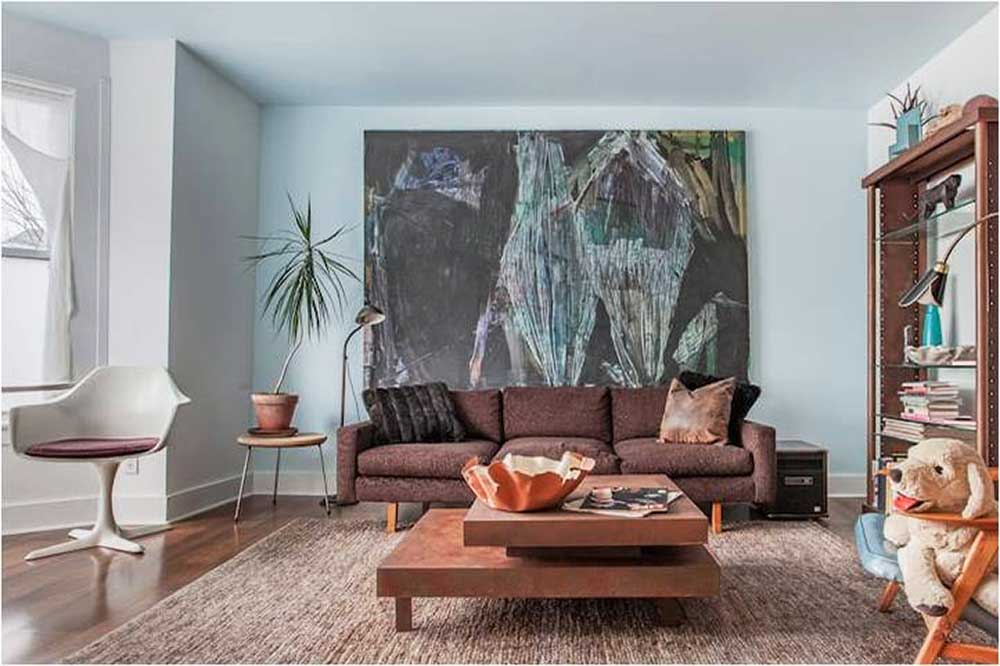 "Step through the cream front entrance framed by cherry trees and sink into the rich, rust-toned couch at this stylish ground-floor apartment in a sweet 1850 townhouse. Polished hardwood floors combine with a classic bay window for an elegant look."
Why Stay Here: comfortable, clean and ideally located, this gorgeous artsy Hudson apartment is just a walk away from Hudson's best restaurants and bars.
Check rates: Airbnb
ADVERTISEMENT
---
---
2. The Hudson Carriage House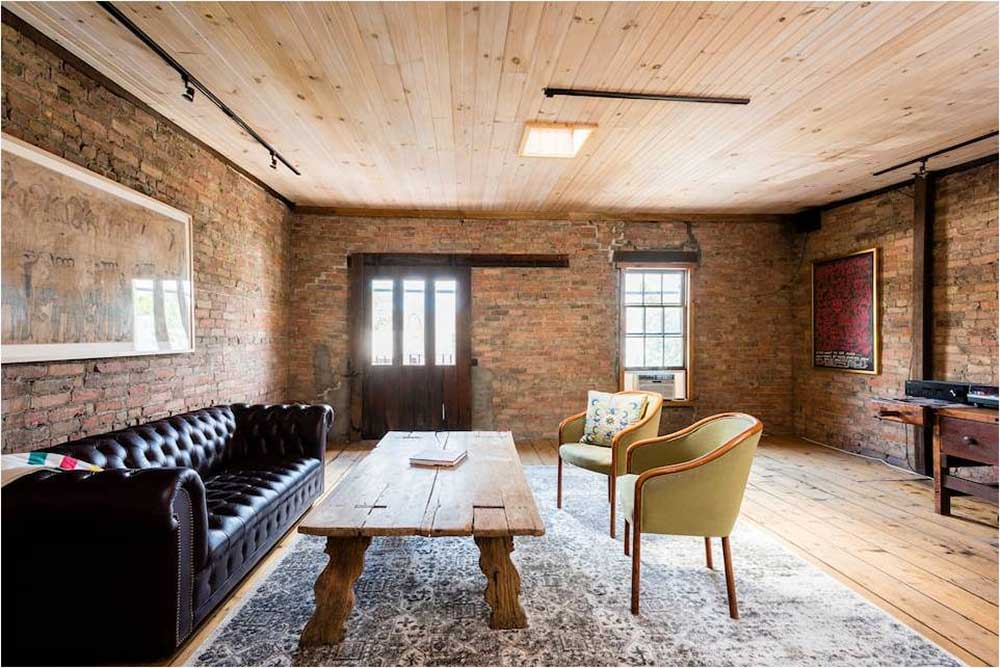 "Beautiful renovated carriage house with access to upstairs lounge space and courtyard. A secluded space indoors and out. Extremely convenient to the best Hudson has to offer. Eclectic mix of modern and Asian furnishing, tasteful and very comfortable."
Why Stay Here: if you love design or unique homes, this funky and fun renovated loft is just off Warren with a roomy space to hang out and relax. As a bonus, there's a juliet balcony!
Check rates: Airbnb
ADVERTISEMENT
---
---
3. Historic Hudson Apartment with Garden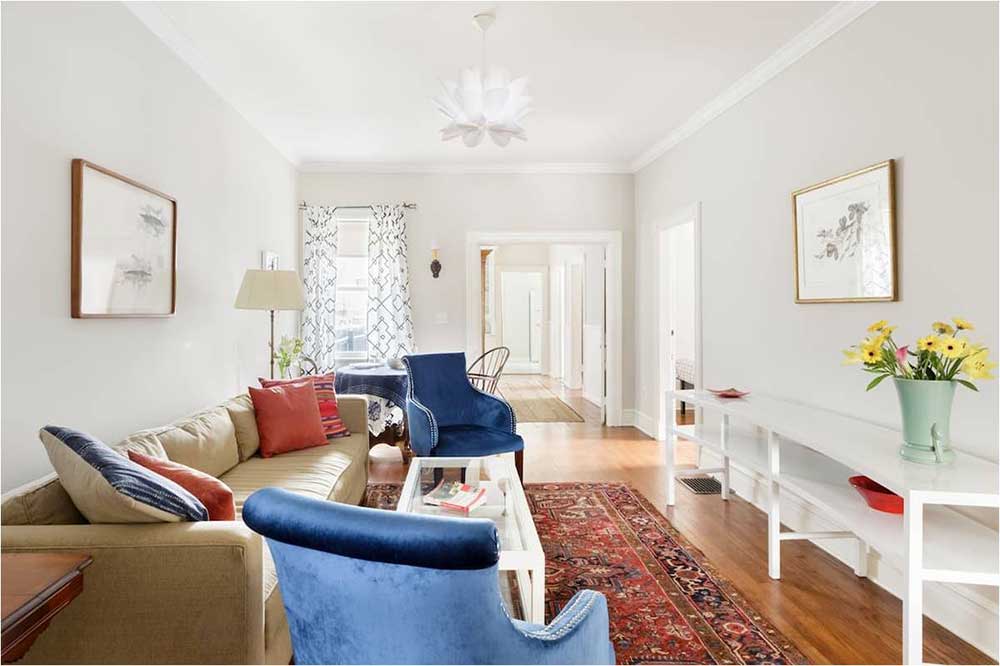 "This quintessential Hudson home is both comfortable and convenient, boasting old charm and modern amenities. Embrace the unique character of this home with its stained-glass, original design finishes, and an outdoor patio."
Why Stay Here: bright, airy and clean, this gorgeous Hudson house feels like a home away from home. The back garden is a plus!
Check rates: Airbnb
ADVERTISEMENT
---
---
4. Relaxing Hudson Apartment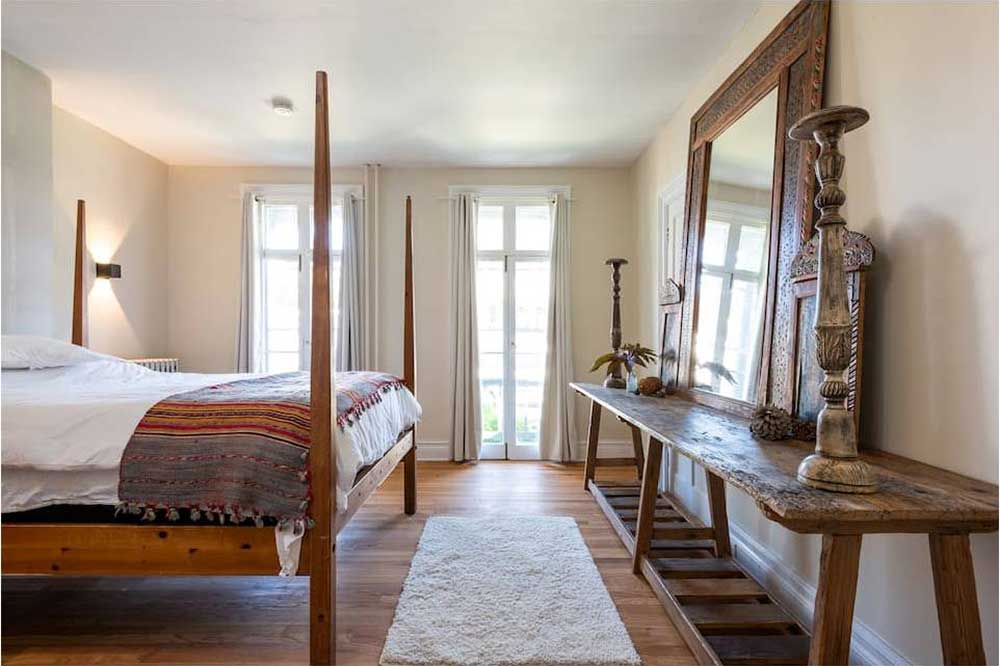 "The apartment is spacious, bright, peaceful and very private. There is a coded lock, and your own front entry and spacious front porch.
Located on a quiet street, just slightly off the beaten path yet within a short walk to all of the best restaurants and shopping Hudson has to offer."
Why Stay Here: Immaculately clean and within walking distance to downtown. The apartment has a back garden and full kitchen.
Check rates: Airbnb
ADVERTISEMENT
---
---
5. Modern Hudson Flat with the Amenities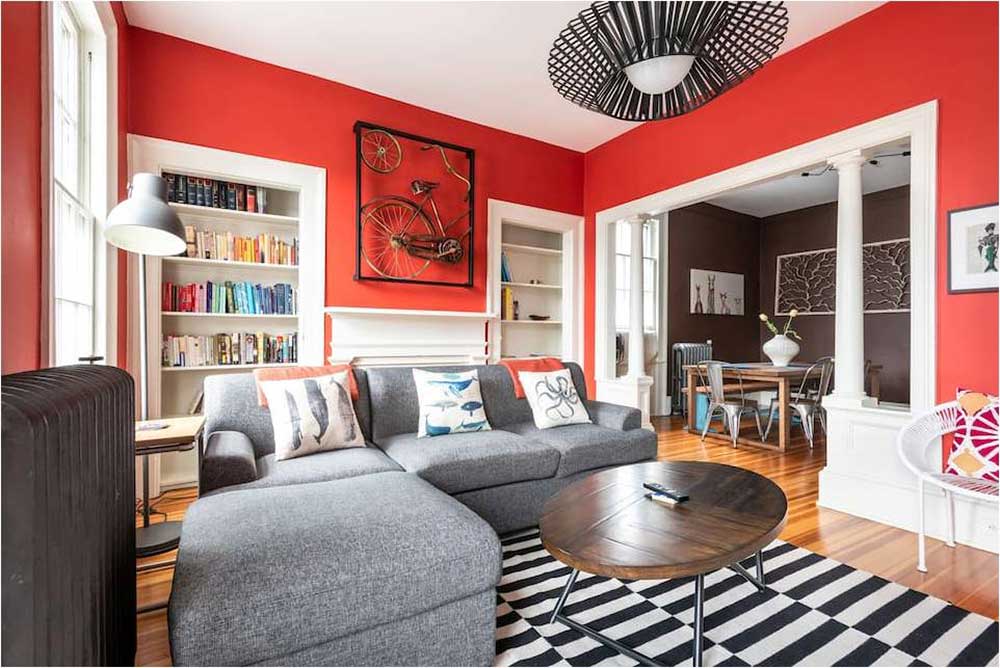 "Our bright and spacious 3 bedroom apartment is a centrally-located, comfortable place to stay in Hudson, just a 12 minute walk from the Amtrak train station.
Guests will enjoy staying in a home built in 1834 that has been tastefully updated and renovated, with high ceilings, a mix of modern and retro furniture, with quirky historic charm but all the modern conveniences."
Why Stay Here: This roomy house is perfect for groups or anyone who wants modern conveniences. With stylish decor, fast wifi, and a smart TV, it's the perfect retreat to enjoy Hudson!
Check rates: Airbnb
ADVERTISEMENT
---
---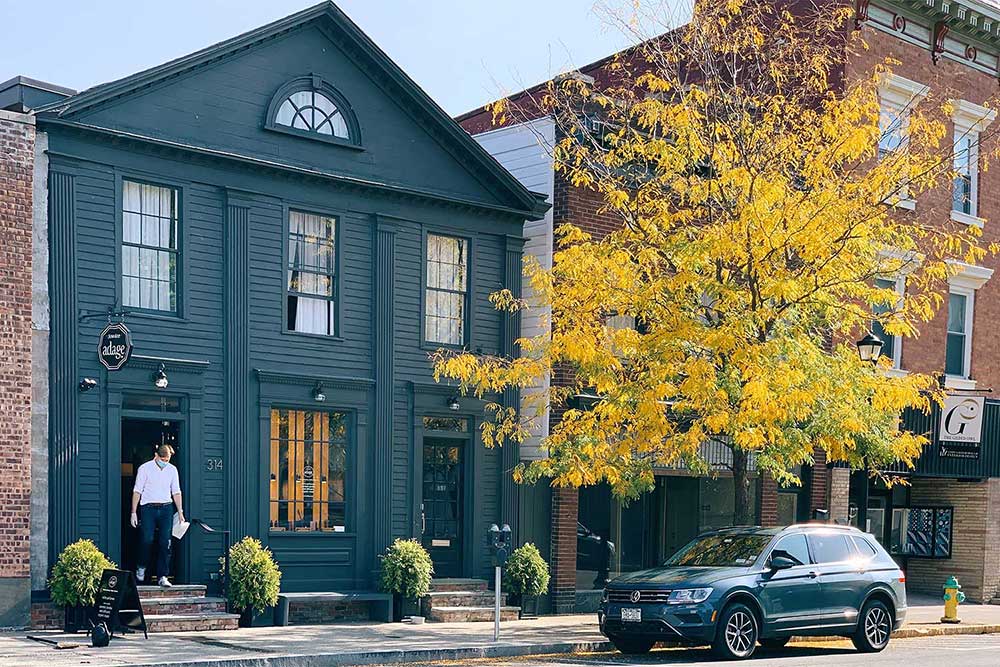 Airbnbs in Hudson: Know Before You Book
Warren is the main street in Hudson, where nearly all the restaurants, shops, bakeries and cafes are located. Most of the town's pricier hotels can be found directly on Warren Street while Hudson's airbnbs are often tucked one or two streets away.
Since Hudson is known for its gorgeous old buildings and beautiful architecture, staying in a renovated historic home via airbnb can be a treat!
Parking
Chances are, you're driving a car to visit the Hudson Valley region. Most airbnbs are located on a quiet side street, with street parking available.
Great for Couples and Groups
There's a great range of Airbnb options in Hudson, no matter the size of your group. You can find everything from spare rooms to full floor apartments and entire homes!
ADVERTISEMENT
---
---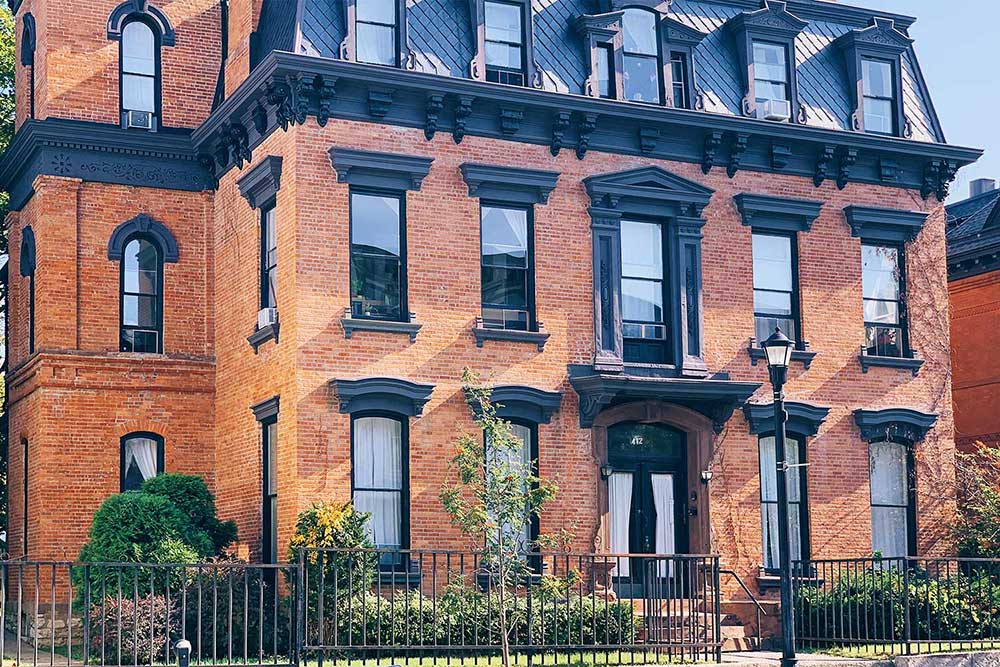 Pack Light
Even the hotels in Hudson rarely have elevators. Airbnbs often have stairs so try to pack light, or consider a duffel bag or light and flexible carry on suitcase.
Read more: The Best Things to Do in Hudson
Day Trips
Hudson is in a great location, with lots to see and do nearby. Consider staying in Hudson for a couple nights (since there's great restaurants and shopping in town) and doing day trips to nearby places like Art Omi Sculpture Park, a local orchard or vineyard.
ADVERTISEMENT
---
---
Sometimes it's easy to forget the Hudson Valley is a short trip away from NYC! Enjoy your trip :)
Visiting NYC – Travel Checklist
Road Trips | There's so much to see and do in Upstate New York, but one thing you need is a car. I recommend taking a road trip in Spring and Summer, or in early Fall to see the leaves change.
Hertz and Sixt offer affordable car rentals from New York City. You can also price compare on Auto Europe, an aggregator that pulls rental rates from all the car rental companies. Check rental car rates for Hudson Valley here.
Accommodation | Upstate New York has tons of hotel options – from luxurious Gilded Age getaways to romantic b&bs and quaint inns. In peak season, book hotels in advance to save, or check here for last minute deals.
If you have a group of people or want to stay in the countryside, rent a house on Airbnb. It's especially great if you want to hike and don't mind being a little farther from town!
Insurance | Lastly, be sure to visit Upstate New York with travel insurance. Whether you get injured and need to be hospitalized, or your phone gets stolen, travel insurance will help when you need it most. Get a quote for your trip here.
You Might Also Enjoy:
Getaways from New York City
Hudson Valley
The Best Things to Do in Hudson
Visiting Art Omi: An Outdoor Sculpture Park
The Best Airbnbs & Vacation Rentals in Hudson
Where to Stay in New Paltz: Cozy Cottages, Vacation Rentals & More! 
Where to Stay
The Best Airbnbs in Hudson, NY
The Best Airbnbs in New Paltz, NY
Follow me @Sher She Goes on