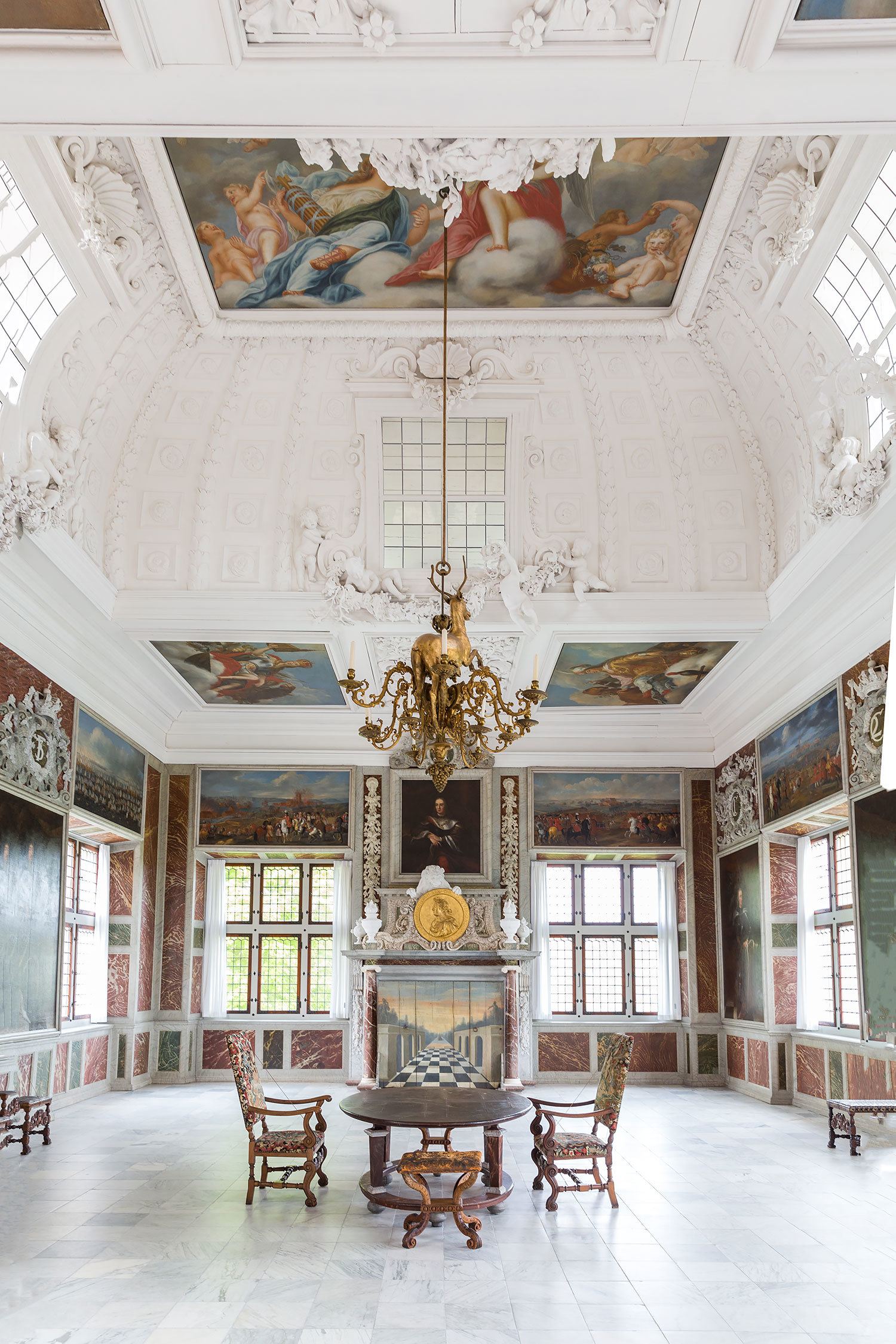 Copenhagen Travel Guide
Danes are consistently rated as among the happiest people on earth so it was a no brainer to visit Denmark and see what all the fuss was about! At first glance, it's hard to believe a country with harsh cold winters and short sunny summers could be utopia, but after spending a short week in Copenhagen I fell pretty in love myself!
From the coolest Danish interior designers to mouthwatering Danish food and jaw dropping Danish castle museums, everything and anything is avant garde here. If you're planning your own trip, here are my top tips for things to see, do and try in Copenhagen!
Visiting Denmark | Table of Contents
Click the links to jump directly to each section
Keep reading for some useful travel advice and of course, lots of images of Copenhagen!
---
---
Before You Go
We picked up a copy of Rick Steves to get our travel planning kick started. He's not the authority on everywhere, but his books are packed full of great knowledge, times tables and insider tips so they always make a great guide.
We also did lots of food research and watched tons of Chef's Table, where Rene Redzepi pops up in a couple episodes. He's also in David Chang's Ugly Delicious series, where an episode talks to him about his newest Noma pop up in Tulum.
Danish design is also swoonworthy. There are some interior design stores in NYC that carry Danish masters like Arne Jacobsen and Finn Juhl, but not many.
Books, Shows & Films to Get in the Mood for Your Trip to Denmark:
Read more:
When Is the Best Time to Visit Copenhagen?
---
---
The Copenhagen Tourist Map
There's so much to see and do in Denmark's capital. If you like history and architecture, don't skip Rosenborg Castle where Danish royalty once lived and where the Danish crown jewels glitter on display. If you like to people watch, Mad & Kaffe and The Living Room are some of the top coffee shops in Copenhagen with delicious small bites. Museum lovers shouldn't miss SMK or Glyptoket.
Tivoli Gardens, an outdoor amusement park, is fun for both adults and families while the Little Mermaid is an iconic statue docked just off north Copenhagen's cruise harbor. And if you love exploring local cuisine, make some room for Geranium, Copenhagen's only 3 star Michelin restaurant or Aamanns, the king of smørrebrød and a classic Danish lunch spot.
Check out my complete guide to the best things to do in Copenhagen HERE.
Read more:
25 Copenhagen Sights to Visit Before You Die
---
---
Where to Stay in Copenhagen
If you love boutique hotels as much as I do, you're in for a treat. Copenhagen has so many unique, beautiful hotels with stylish Scandinavian furniture, filling breakfasts and cheerful happy hour. Lots of hotels offer a fantastic breakfast, a free drink at happy hour and plenty of lounge space to mingle (perfect if you're visiting solo or want to meet other travelers).
For a budget hotel, check out Generator Copenhagen - these are a fancy hostel where you can choose shared or single rooms and the design is really something else. I'm not a hostel person but these are so much fancier than your traditional hostel, I'm not sure what category to put them in! Generator has locations all over Europe and they usually are located right in the center of town - in Copenhagen it's between Downtown and Christiansborg. Check rates & availability here.
For a true Danish hotel experience, stay at Ibsens. Near Torvehallerne and Rosenborg palace, this hotel is a great value hotel with complimentary happy hour, minimalist rooms and a heavenly breakfast of locally sourced Danish produce. Check rates & availability here or read our in-depth review here.
For sumptuous, beautifully furnished rooms and first class service, stay at Hotel D'Angleterre. The oldest luxury hotel in Copenhagen, this one is located right in Kongens Nyrtov square close to shopping and sights. It's also THE spot in town for luxury, with its on site restaurant holding 1 michelin star. Check rates & availability here
For a complete guide to Copenhagen's neighborhoods and tons of expert recommended hotels, check out my in-depth post on Copenhagen hotels HERE.
Read more:
The Best Hotels in Copenhagen, Broken Down by Neighborhood
---
---
What to Eat in Copenhagen
Whether you want comforting Danish classics, new age Nordic cuisine or international cuisine, Copenhagen has a great restaurant scene. Make sure to try local pastries and pick up a bag of local coffee beans - Danes take their bread and coffee seriously!
Copenhagen is one of the most fun cities to explore for gourmands so eat away! I recommend sampling smorrebrod (open faced sandwich), grod (porridge) and aebleflaesk (apple pork) at least once before you leave. While their translated English names don't sound all that fantastic, trust me, they're delicious!
Read more:
15 Danish Foods You Absolutely Have to Try
---
---
Is Copenhagen Expensive?
In one word, yes. The only thing holding me back from packing up my bags and relocating to Denmark is how incredibly expensive the cost of living is.
Here are some tips for visiting Copenhagen on a budget:
Meals hit the hardest - basic foods like hot dogs or ramen can cost $20-25 per person and still leave you hungry. Cheap, delicious eats in Copenhagen tend to be from other cuisines so try Vietnamese, Thai or Indian food while you're in town!
Surprisingly, I actually thought the set menus at fine dining restaurants offered better value for your buck so don't rule those out for your trip. I compiled a list of incredible Danish restaurants here.
Decide which sights and attractions you want to visit and determine if the Copenhagen Card is worth it for your trip. It includes public transportation and lots of the top sights in Copenhagen so it can be quite budget friendly! I break down how we used it in this post HERE and whether it was worth the purchase
Consider traveling in the off season. Airfare dips and in November and December, Copenhagen celebrates Christmas in the coziest way! Check flight deals here.
Try out Airbnb if you're looking for accommodation on a budget. Danish apartments have some beautiful architecture so you often find a local's place that's beautifully designed and more affordable.
Or, choose a cheaper hotel slightly outside the city center to save on accommodation. Check out my review of Ibsens Hotel, our first hotel spot which was convenient and affordable.
Read more:
Is the Copenhagen Card Worth Buying? We Analyze The Pros & Cons
---
---
Copenhagen Day Trips
Some of the best things we did was explore outside of downtown Copenhagen. I highly recommend visiting the Louisiana Museum of Art, even if you don't like art - it's a unique space built to house modern art within nature. The area is really scenic, right near the ocean, and even the lake and trees feel sculptural.
Another great day trip is to Hamlet's Castle, called Kronborg Castle in Denmark. We loved seeing the castle's interiors and discovering Holger the Dane in the castle's crypt.
You can also day trip to Malmo, Sweden if you have extra time in Copenhagen (just make sure to exchange some Krona first). Other up and coming Danish cities include Aarhus and Odense.
Read more:
The Best Day Trips from Copenhagen
---
---
Getting Around Copenhagen
Danes love riding their bicycles and it feels like pedestrians are the second citizens in Copenhagen! Join in on the fun by renting a bike (hotels usually offer this) or you can find bike shops for day rentals - it will be around $25 USD per day.
We used Copenhagen's subway, buses and trains quite a bit and found them very easy to navigate. For buses, I usually rely on Google Maps on my phone so that I know where to get off. Also don't forget that if you have a Copenhagen Card all public transportation in and around Copenhagen is free!
To get to and from the airport, we took the metro and then airport link. That too, is free with the Copenhagen Card, and pretty stress free with lots of luggage if you travel outside of rush hour.
Read more:
An Itinerary for 3 Blissful Days in Copenhagen
---
Enjoy your trip to Copenhagen! If you have any questions about planning a visit to Denmark, let me know in the comments.
Planning a Trip to Denmark – Travel Checklist
Flights | Many European airlines will offer flights to Denmark with a stopover. Flights from New York weren't cheap, but booking in advance helps. Check for flight deals here.
Travel Tips | We spent a week in Copenhagen and as it was our first time visiting Denmark, we wanted to see the sights. Purchasing the 5-day Copenhagen Card saved us quite a bit on admission prices but do check their list of included attractions here to make sure that it's worth it for your visit.
Accommodation | Lastly, we decided to switch hotels to explore Copenhagen's different neighborhoods. The city is quite large so it was nice to base ourselves in different districts! Hotels get quite expensive (well, Copenhagen as a whole is wallet shattering) so check hotel availability and book in advance. Check here for great deals on accommodation.
Or, give Airbnb a go. There are some beautiful Danish apartments available for rent!
Insurance | Our bags were left behind for 3 days due to an airport-wide tech issue in Amsterdam. We knew when we pulled up to the airport that something was wrong because the lines were complete chaos and everyone stood still at the baggage drop off. Once they told us to put our bags through baggage drop, we did it and I immediately had a bad feeling about it – wish we had went carry on only!
Luckily, we had travel insurance which reimbursed us for out of pocket expenses. Whether your luggage is lost, your phone gets stolen, or you get injured and need to be hospitalized, travel insurance will help when you need it most. Get a quote for your trip here.
You Might Also Enjoy:
Copenhagen Vacation Planning Articles
A First Timer's Guide to Visiting Copenhagen
When Is the Best Time to Visit Copenhagen?
A Neighborhood Guide to Where to Stay in Copenhagen
25 Incredible Things to Do in Copenhagen Before You Die
Denmark for First Timers: A 3 Day Copenhagen Itinerary
Copenhagen Sights, Activities & Tours We Especially Enjoyed:
Will a Copenhagen Card Save You Money? We Weigh the Pros & Cons
5 Fairy Tale Copenhagen Castles That Will Make Your Jaw Drop
21 Copenhagen Museums that Show the Unique Beauty of Denmark
Denmark Restaurant & Hotel Reviews
Danish Food Guide: 30 of the Best Restaurants in Copenhagen
A Michelin Star Dinner in Copenhagen: Marchal at D'Angleterre
Ibsens Hotel Review: Is This the Best Hotel in Copenhagen?
Follow Sher She Goes on