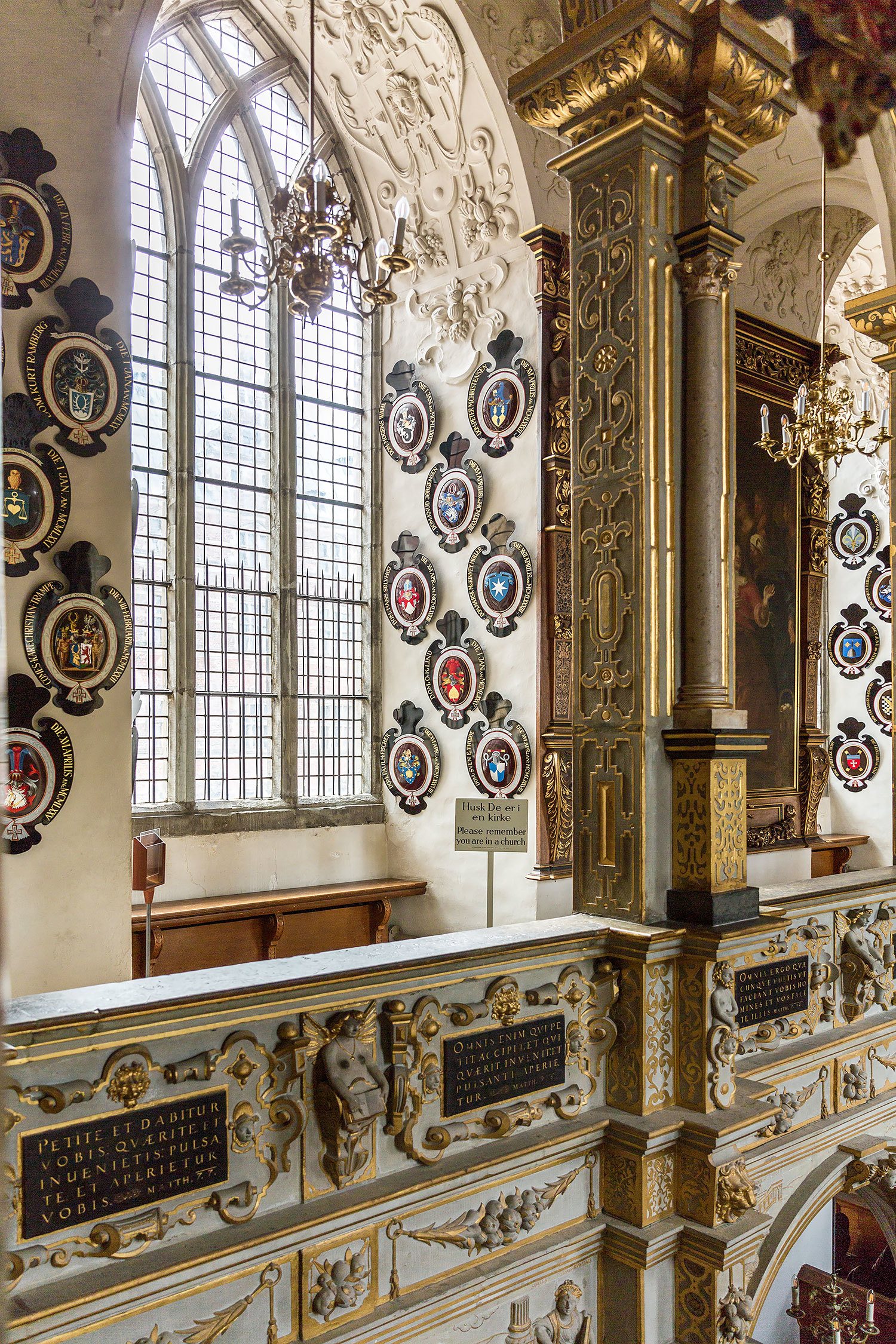 Copenhagen Weekend Trips
Copenhagen is a beautiful city but you're definitely missing out if you don't try at least one day trip from Denmark's capital. From sleek Viking ships to castles immortalized by Shakespeare, quaint village towns and scenic ocean views, there's lots to see outside Copenhagen!
Keep reading for my favorite day trips from Copenhagen.
---
---
North Zealand
North Zealand is what you might call the Danish Riviera. It's quite forested (it used to be part of the royal hunting grounds), lots of pretty lakes… and it even has sandy resort beaches (crazy!)
In my opinion, the best thing about North Zealand is its rich history – this is where you'll discover some of Denmark's most epic royal castles and beautiful cultural sights! As a bonus, the area of North Zealand is well connected to Copenhagen via train, so it's quite easy to get outside the city to explore. Here are my recommendations for Copenhagen day trips to Zealand:
1. Frederiksborg Castle Day Trip
Frederiksborg was one of my favorite castles in Copenhagen. This royal palace is opulent, dripping in gold, intricate carved ceilings and stunning period furniture. It's a huge castle too! You can definitely spend a comfortable couple of hours here exploring.
This guided tour lets you understand 400 years of Danish history in one afternoon. With a knowledgeable guide, you'll learn about the history and culture of Denmark's royal family and also enjoy the impressive Renaissance art collection inside the castle.
Check rates & availability here.
---
---
2. Hamlet Tour Copenhagen
Elsinore is the castle Shakespeare famously set Hamlet to. It's based off the real life Danish castle Kronborg, located in Helsingor. This Danish town is about 45 km north of Copenhagen and easily accessible via public transportation.
We left our hotel early after a bite to eat and made our way to Copenhagen's Central Station. From there, make sure you switch over from the metro to the train and it's just 9 stops (or about 45 minutes)! Our Copenhagen passes made the entire day trip from Copenhagen seamless, since it covered all the public transportation and even admission to the castle.
Hamlet's Castle is large, and decorated quite simply, with open spaces, hide rugs and lots of pristine white walls. You can head to the rooftop to see views of Sweden or wander below into the unpaved castle depths for a spooky tour.
If you prefer a guided visit to properly discover the castle's rich history, this tour includes all transportation and a knowledgeable local guide.
Check availability & rates here.
---
---
3. Roskilde and the Age of Vikings
Take a short day trip to Roskilde and journey back 3000 years to the age of the Vikings. On this tour, you'll see original Viking ships at the Viking Ship Museum, the UNESCO recognized Roskilde Cathedral where almost 40 of the earliest Danish kings and queens were buried.
You'll also visit Lejre, a thriving city during the Iron Age, where you can see how long houses were once built, soak in ferocious Viking myths and try legendary mead. Round-trip transportation, a knowledgeable local guide and mead tasting are all included.
Check availability & rates here.
---
4. Aarhus, Denmark
When I first heard of the Danish city Aarhus, my immediate thought was of Aarhaus furniture (ha), which is one of my favorite interior design and furniture stores in New York. I'm not sure if the company is Danish but I assume so!
Aarhus the city, is an up and coming Danish city in Denmark's western peninsula. It's roughly a 3 hour drive from the capital and known for its great nightlife, rich history and annual Viking Festival event. While you're in town, book this 3 hour guided walking tour to discover both Aarhus' hidden gems and famous sights. Along the way, you'll learn about Danish customs and their way of life from a local expert!
Check availability & rates here.
---
5. Malmo, Sweden
Swedish culture is entirely different from Danish, so why not take a tour to visit Malmö and Lund for the day? This tour lets you sightsee all day and takes care of all the transportation – with a fun bus ride over Øresund Bridge on the way back!
The twin cities are part of Southern Sweden, and so close to Denmark that they're often considered part of Greater Copenhagen. A local Swedish guide will show you Lund, Sweden's oldest town, founded by Vikings and Malmo, the southern Swedish capital which is a thriving modern city with hip culture and great shopping.
Check availability and rates here.
---
---
Have any Copenhagen day trips caught your eye? I can't recommend the castles enough! Enjoy your trip to Denmark.
Planning a Trip to Denmark – Travel Checklist
Flights | Many European airlines will offer flights to Denmark with a stopover. Flights from New York weren't cheap, but booking in advance helps. Check for flight deals here.
Travel Tips | We spent a week in Copenhagen and as it was our first time visiting Denmark, we wanted to see the sights. Purchasing the 5-day Copenhagen Card saved us quite a bit on admission prices but do check their list of included attractions here to make sure that it's worth it for your visit.
Accommodation | Lastly, we decided to switch hotels to explore Copenhagen's different neighborhoods. The city is quite large so it was nice to base ourselves in different districts! Hotels get quite expensive (well, Copenhagen as a whole is wallet shattering) so check hotel availability and book in advance. Check here for great deals on accommodation.
Or, give Airbnb a go. There are some beautiful Danish apartments available for rent!
Insurance | Our bags were left behind for 3 days due to an airport-wide tech issue in Amsterdam. We knew when we pulled up to the airport that something was wrong because the lines were complete chaos and everyone stood still at the baggage drop off. Once they told us to put our bags through baggage drop, we did it and I immediately had a bad feeling about it – wish we had went carry on only!
Luckily, we had travel insurance which reimbursed us for out of pocket expenses. Whether your luggage is lost, your phone gets stolen, or you get injured and need to be hospitalized, travel insurance will help when you need it most. Get a quote for your trip here.
You Might Also Enjoy:
Copenhagen Vacation Planning Articles
A First Timer's Guide to Visiting Copenhagen
When Is the Best Time to Visit Copenhagen?
A Neighborhood Guide to Where to Stay in Copenhagen
25 Incredible Things to Do in Copenhagen Before You Die
Denmark for First Timers: A 3 Day Copenhagen Itinerary
Copenhagen Sights, Activities & Tours We Especially Enjoyed:
Will a Copenhagen Card Save You Money? We Weigh the Pros & Cons
5 Fairy Tale Copenhagen Castles That Will Make Your Jaw Drop
21 Copenhagen Museums that Show the Unique Beauty of Denmark
Denmark Restaurant & Hotel Reviews
Danish Food Guide: 30 of the Best Restaurants in Copenhagen
A Michelin Star Dinner in Copenhagen: Marchal at D'Angleterre
Ibsens Hotel Review: Is This the Best Hotel in Copenhagen?
Follow Sher She Goes on