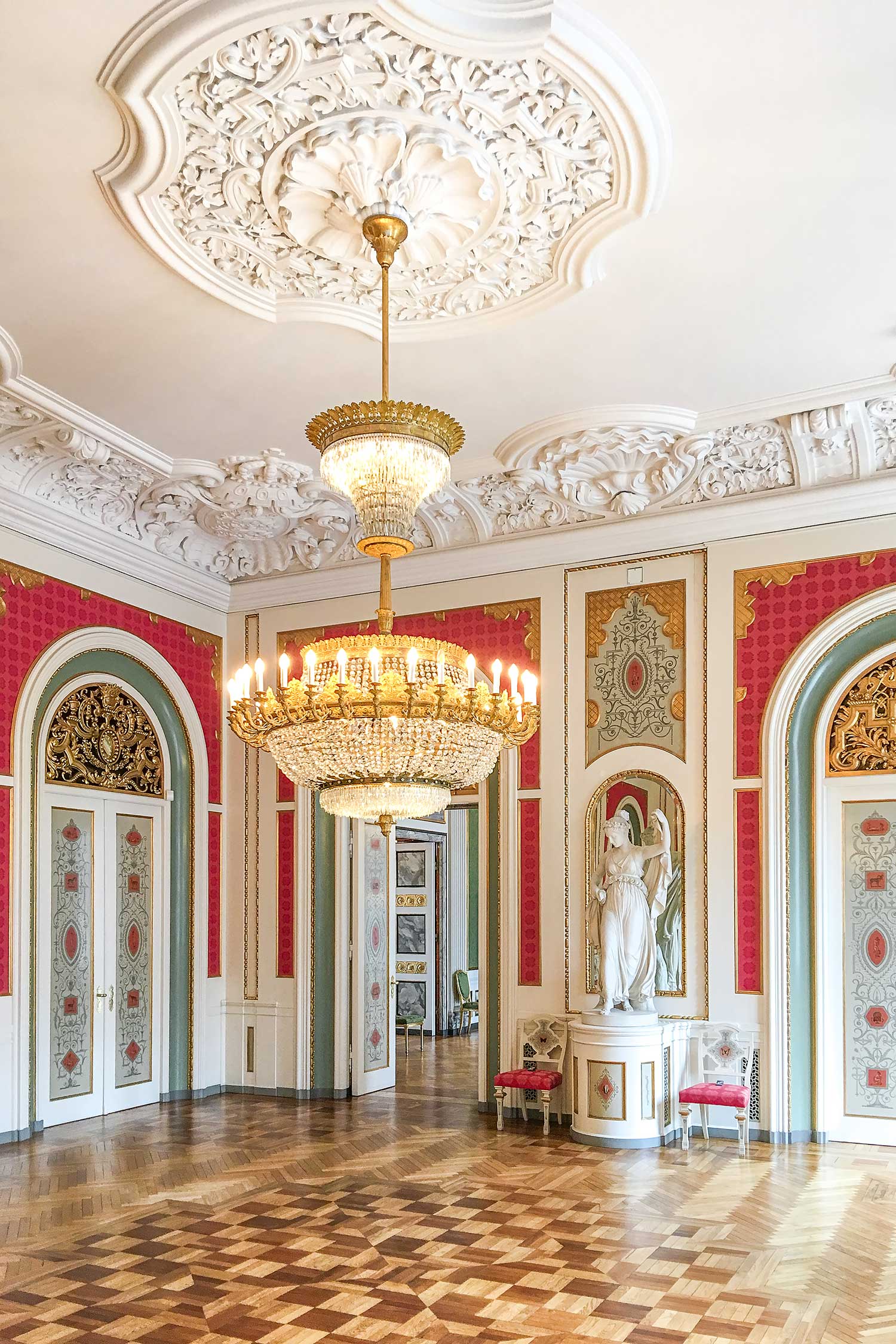 The Best Copenhagen Itinerary
In just 3 days, you can explore the best of Copenhagen. Of course if you have more time I would recommend a week or even a year in the Danish capital – it's one of my favorite cities I've ever visited! But let's keep this post short and sweet.
Today I'm sharing an easy 3 day itinerary that focuses on Copenhagen's best sights, streets and meals!
---
---
Where to Stay in Copenhagen
Here are 3 of the best hotels in Copenhagen:
1 | Ibsens Hotel – This is a fantastic all around hotel. Centrally located, with affordable rates and an epic breakfast spread. It's located in a historic building, so room sizes vary from very small to hugely spacious. More photos of our room and a complete review in this post.
Check rates on: Hotels.com | Booking.com or Read reviews on Tripadvisor
2 | Hotel D'Angleterre – Hotel D'Angleterre sets the gold standard for luxury hotels in Copenhagen. Right in the city center at Kongens Nytorv square, D'Angleterre is close to excellent shopping, museums and great restaurants. Rooms are richly decorated, staff is friendly and service is faultless. The in house restaurant, Marchal, holds one Michelin star.
Check rates on: Hotels.com | Booking.com or Read reviews on Tripadvisor
3 | Hotel SP34 – SP34 is a modern, hip hotel located right in the midst of Copenhagen's restaurants, shops and cafes. The fireplace lounge epitomizes Danish hygge while the breakfast selection is pretty big! If you want to be close to Tivoli and the metro, this is a great all around hotel in Copenhagen.
Check rates on: Hotels.com | Booking.com or Read reviews on Tripadvisor
Read more:
The Complete Guide to Copenhagen's Best Hotels
Pick Up a Copenhagen Card
Don't forget to buy a Copenhagen Card online before your trip! It grants unlimited use of public transportation and free entrance to 79 museums. Passes can be purchased in 24, 48 or 72 hour increments – all the details here.
We also got a copy of Rick Steves Copenhagen to help plan what we wanted to see and narrow down where we should stay.
Read more:
Is the Copenhagen Card Worth It? We do the Math
---
---
3 Days in Copenhagen
Day 1: Arrive and Explore
Arrive at Copenhagen's international airport and ride the train into the city center. Drop off your bags, freshen up and head out for a walking tour of the city!
First I recommend visiting Rosenborg Slot, a beautiful renaissance castle that holds the Danish Crown Jewels. It was originally built as a summer residence but is intricately designed – no one room looks the same!
After you've had your fill of royalty, head across the street to the Botanical Gardens, a large open public space with beautiful antique glasshouses, lakes and greenery. Art lovers can pop next door to SMK, the National gallery of Copenhagen dedicated to works of art from the 14th century to present day. It's a massive art museum, similar to the Met in New York, where you can spend as little as 30 minutes or your entire day!
Read more:
All of Copenhagen's Best Museums
After a heavy afternoon of sightseeing, it's time to eat!
Copenhagen is famous for its food halls and conveniently, Torvehallerne is within walking distance. This market has over 60 food stands selling everything from gourmet hot dogs, to tacos and chocolate. You can even pick out organic vegetables and flowers! There's plenty of options so everyone in your party is guaranteed to leave with a full stomach.
If you're still up and looking to explore, head to Stroget for some shopping! This particular section is Copenhagen's longest pedestrian street where you can find both chain stores, budget stores and luxury designers.
Check out Illum, a magnificent department store that's been around since 1891 and LEGO – did you know they were Danish? You'll even find some lego sets here that are unavailable anywhere else!
Read more:
The Best Restaurants in Copenhagen
---
---
Day 2: Exploring Copenhagen's Neighborhoods
Start the day on a high by exploring Copenhagen's Round Tower. The tall structure overlooking the city was originally built as an observatory and there's a telescope at the very top!
Then, go for a walk through Freetown Christiana. It tops the list of most Copenhagen travel guides but to be honest, we weren't impressed. The autonomous zone is a commune exempt from law enforcement, so cannabis and graffiti run wild. Don't take any photos – photography is forbidden!
Afterwards, we headed over to Tivoli Gardens to check out what all the fuss was about. This whimsical toy land is like Disney for adults, filled with roller coasters, performances, candy shops and even on site restaurants and food stands. You can even wander into foreign neighborhoods and see a Taj Mahal lookalike and Asian pagodas. It's a great atmosphere, day or night.
For dinner, we enjoyed a 3 course meal at Marchal, inside Hotel D'Angleterre. It's one of the top Michelin star restaurants in Copenhagen and the ambitious kitchen revamps traditional Danish cuisine to modern heights – with a French twist for good measure!
Read more:
Fun, Unique Museums to Explore in Copenhagen
Overnight: Ibsens Hotel
---
---
Day 3: Copenhagen's Royal Palaces
For the first stop of the day, visit Christiansborg Palace, home to the Danish Parliament, Supreme Court and Ministry of State. Here you can tour the Palace and peek at sumptuous rooms like the Tower, Library and Oval Throne Room. There's also a number of interesting side museums featuring the Royal Carriages & Stables, the Royal Kitchens and Royal Theatre where Hans Christian Andersen worked.
Afterwards, have a bite to eat at the Royal Smushi Cafe. This beautiful restaurant has whimsical, feminine decor and is the perfect place to rest for a cup of coffee and smushi sandwich. Danes love their open faced sandwiches, called smorrebrod, and here you can sample lots in sushi size!
Next, don't miss a photo at Nyhavn. The colorful houses that line the canal were once taverns and brothels, but now this picturesque spot is the hallmark picture of every Copenhagen guidebook.
From here, you can also hop on a canal boat and tour the city from its lakes! Thanks to our Copenhagen Card, the canal ride was included! From the boat, we explored half the city and had a look at the Little Mermaid statue as well (albeit not as close as if you walked all the way over)
For dinner, eat at Höst – a highly rated Copenhagen restaurant serving contemporary Nordic fare. The decor alone is a reason to come! It's decorated in the most beautiful rustic style and the pre-fixe is a great value.
Read more:
All the Best Sights in Copenhagen
---
---
And that's it! A whirlwind 3 days in Copenhagen hitting all of the city's best and most known sights.
I've omitted Copenhagen day trips from the itinerary due to time constraints. But, having spent a full week in Copenhagen and journeyed outside of Denmark's capital, I highly recommend an extra day or two to explore!
We visited Kronberg Castle, also nicknamed Hamlet's Castle or Elsinor after Shakespeare's famous play as well as to the Louisiana Museum of Modern Art. Other friends recommended a day trip to Malmo in nearby Sweden. If you don't have time, save these for a future trip to Copenhagen!
Planning a Trip to Denmark – Travel Checklist
Flights | Many European airlines will offer flights to Denmark with a stopover. Flights from New York weren't cheap, but booking in advance helps. Check for flight deals here.
Travel Tips | We spent a week in Copenhagen and as it was our first time visiting Denmark, we wanted to see the sights. Purchasing the 5-day Copenhagen Card saved us quite a bit on admission prices but do check their list of included attractions here to make sure that it's worth it for your visit.
Accommodation | Lastly, we decided to switch hotels to explore Copenhagen's different neighborhoods. The city is quite large so it was nice to base ourselves in different districts! Hotels get quite expensive (well, Copenhagen as a whole is wallet shattering) so check hotel availability and book in advance. Check here for great deals on accommodation.
Or, give Airbnb a go. There are some beautiful Danish apartments available for rent!
Insurance | Our bags were left behind for 3 days due to an airport-wide tech issue in Amsterdam. We knew when we pulled up to the airport that something was wrong because the lines were complete chaos and everyone stood still at the baggage drop off. Once they told us to put our bags through baggage drop, we did it and I immediately had a bad feeling about it – wish we had went carry on only!
Luckily, we had travel insurance which reimbursed us for out of pocket expenses. Whether your luggage is lost, your phone gets stolen, or you get injured and need to be hospitalized, travel insurance will help when you need it most. Get a quote for your trip here.
You Might Also Enjoy:
Copenhagen Vacation Planning Articles
A First Timer's Guide to Visiting Copenhagen
When Is the Best Time to Visit Copenhagen?
A Neighborhood Guide to Where to Stay in Copenhagen
25 Incredible Things to Do in Copenhagen Before You Die
Denmark for First Timers: A 3 Day Copenhagen Itinerary
Copenhagen Sights, Activities & Tours We Especially Enjoyed:
Will a Copenhagen Card Save You Money? We Weigh the Pros & Cons
5 Fairy Tale Copenhagen Castles That Will Make Your Jaw Drop
21 Copenhagen Museums that Show the Unique Beauty of Denmark
Denmark Restaurant & Hotel Reviews
Danish Food Guide: 30 of the Best Restaurants in Copenhagen
A Michelin Star Dinner in Copenhagen: Marchal at D'Angleterre
Ibsens Hotel Review: Is This the Best Hotel in Copenhagen?
Follow Sher She Goes on