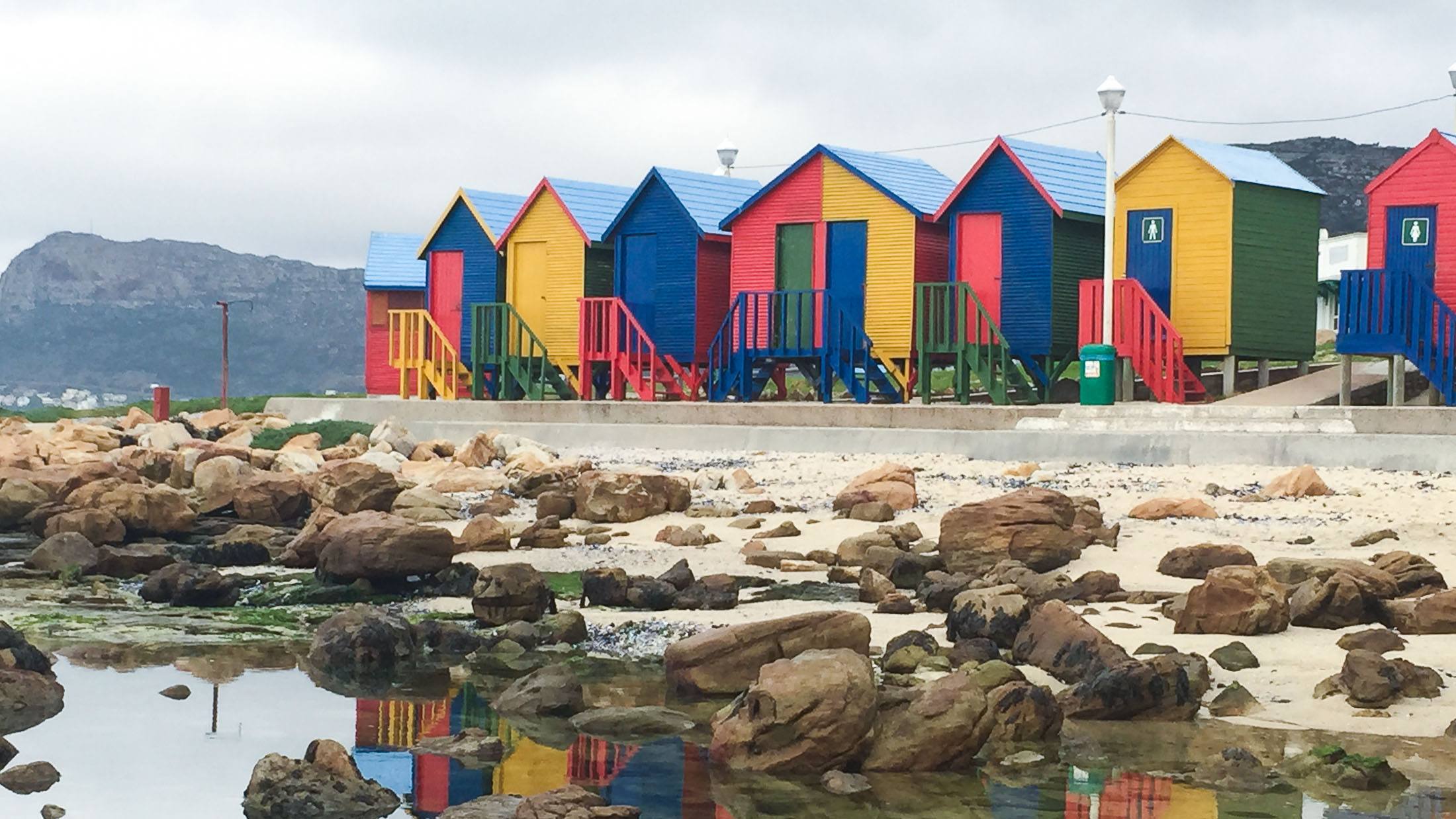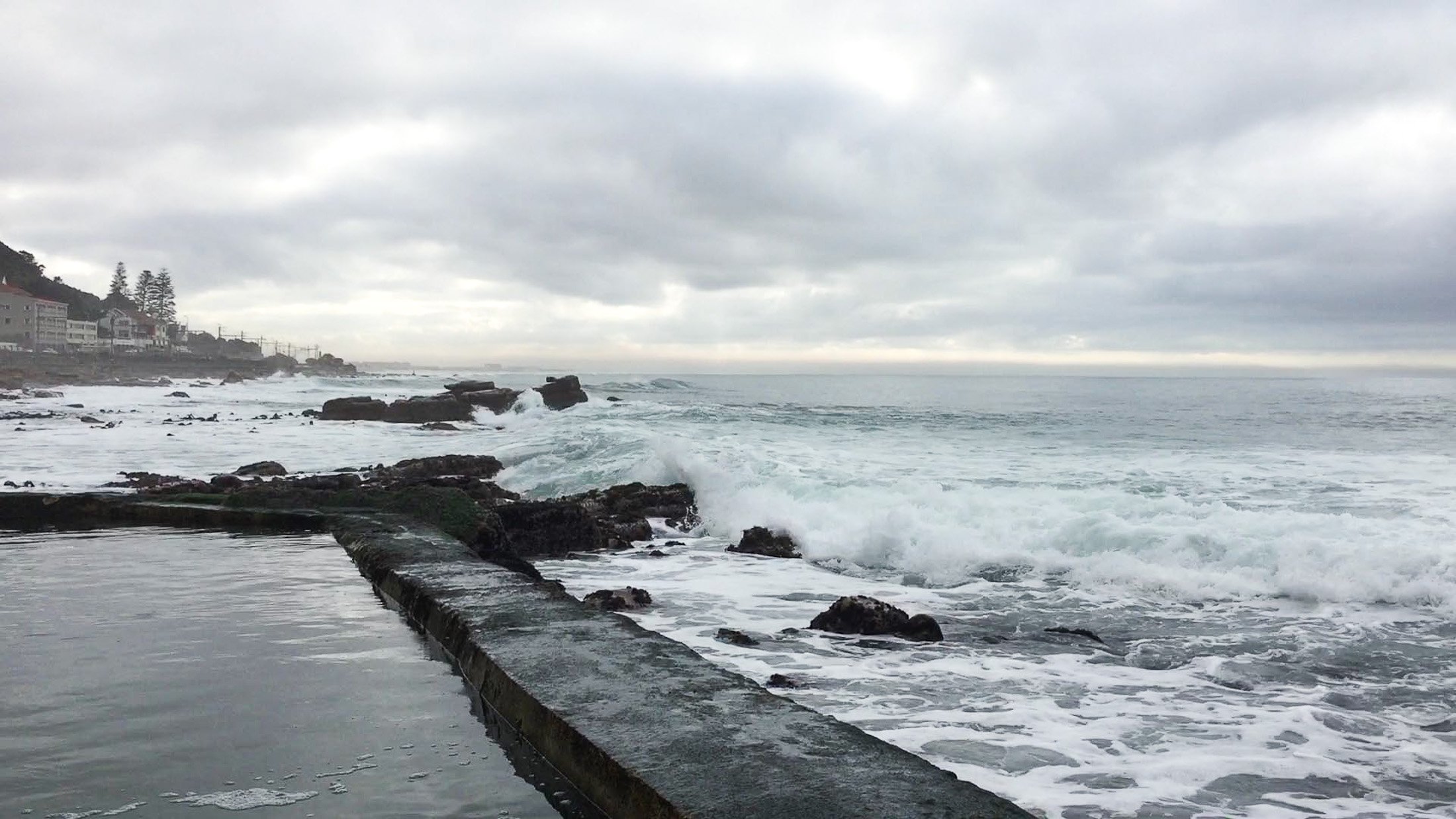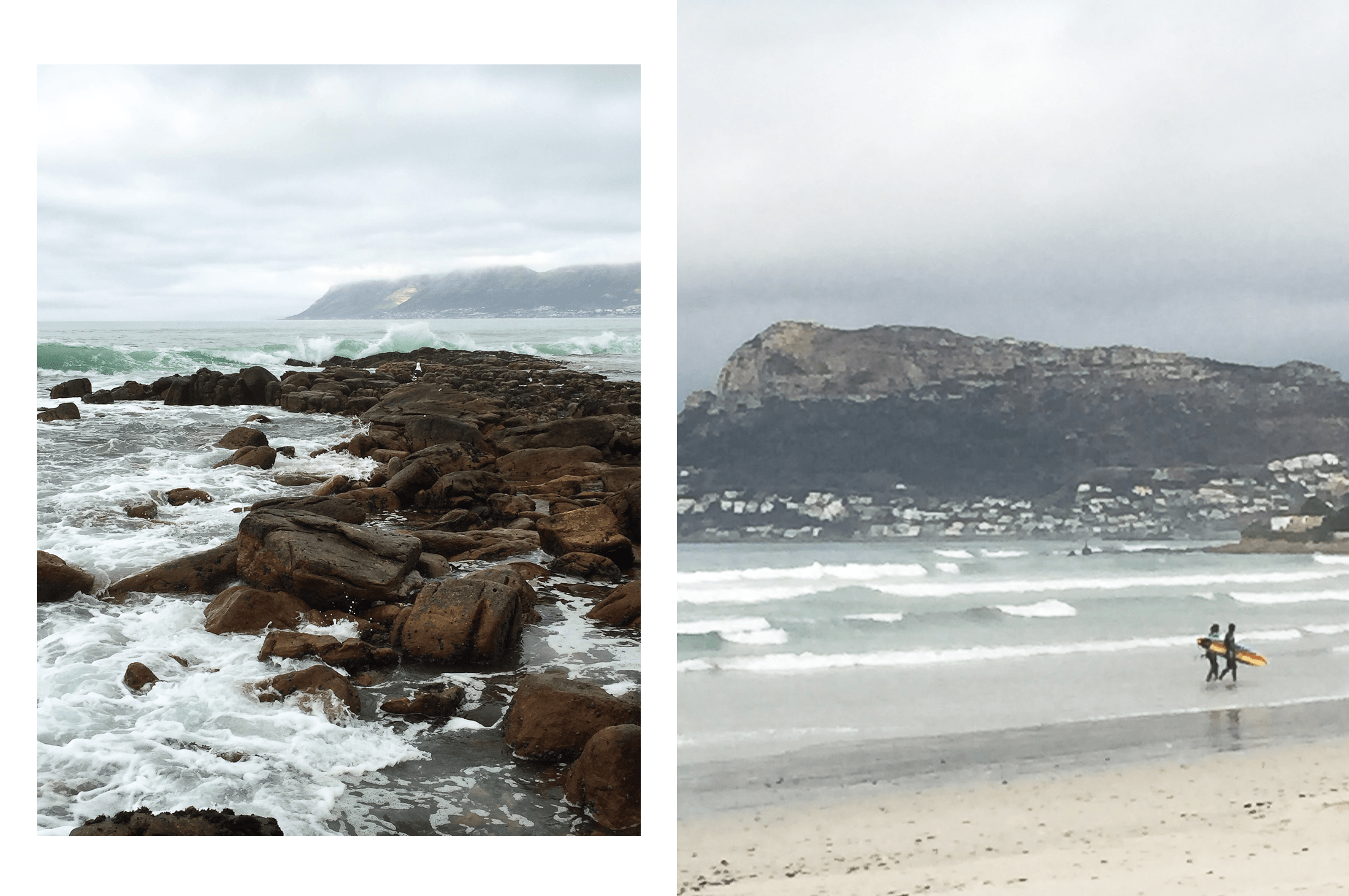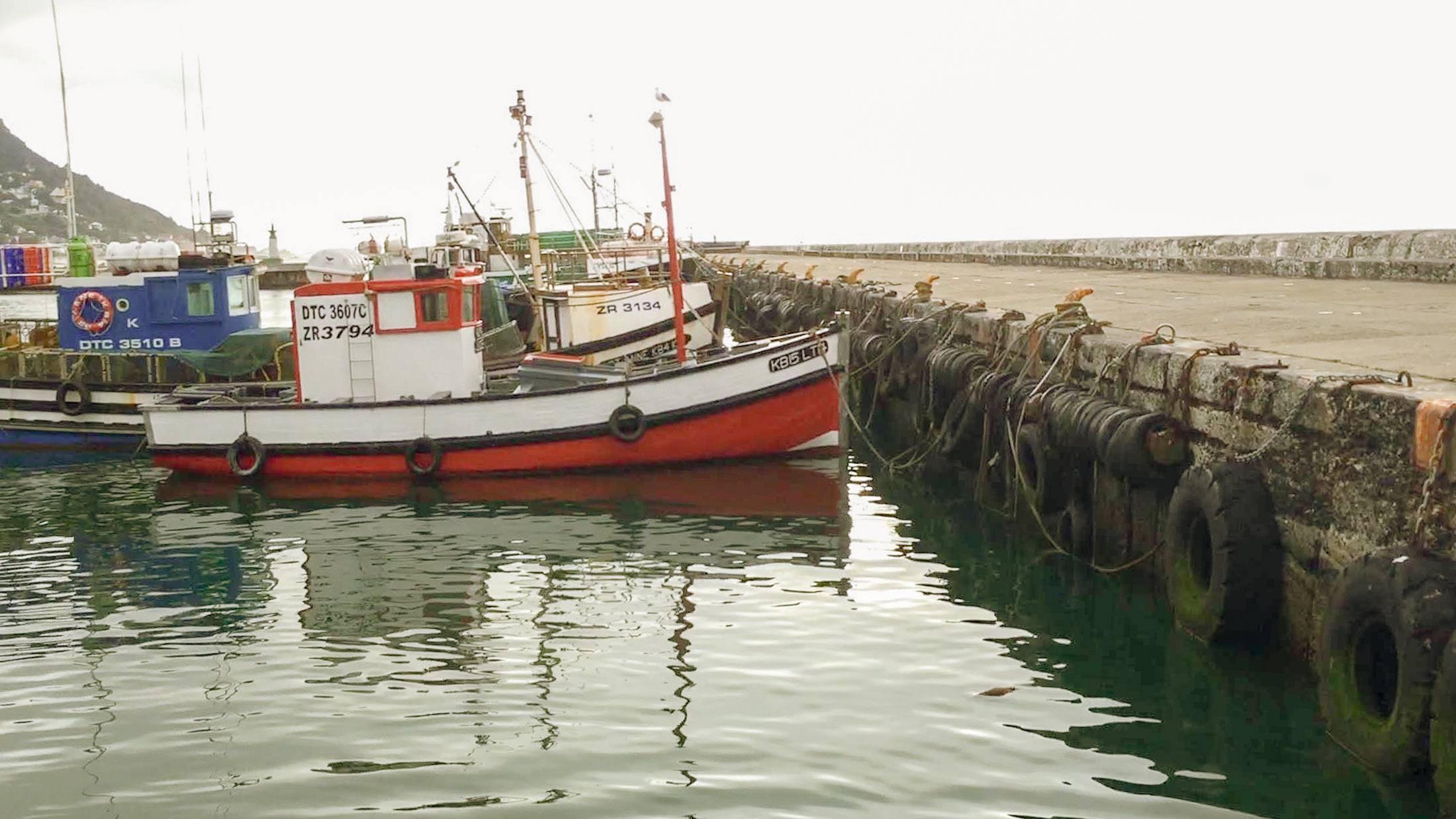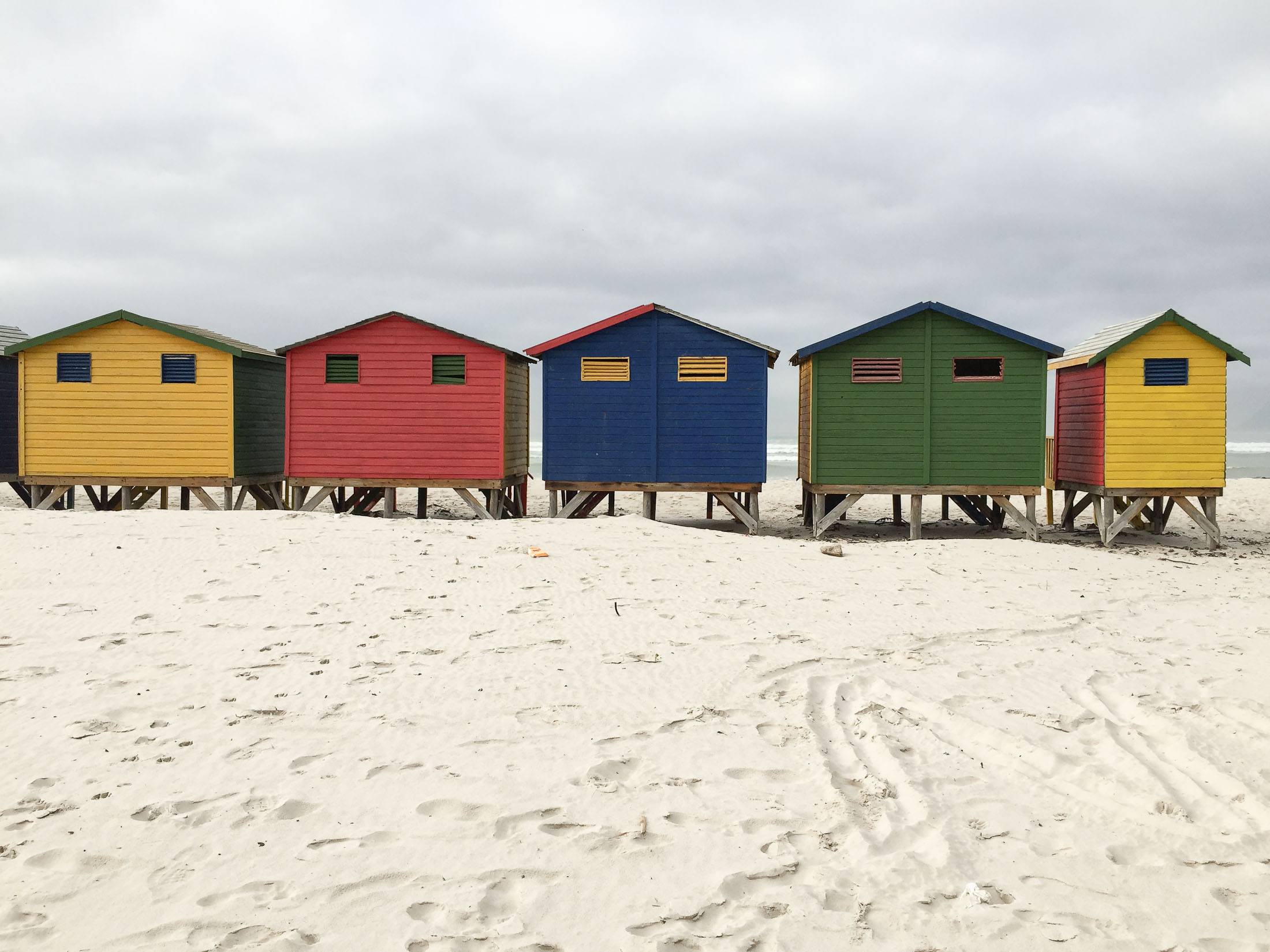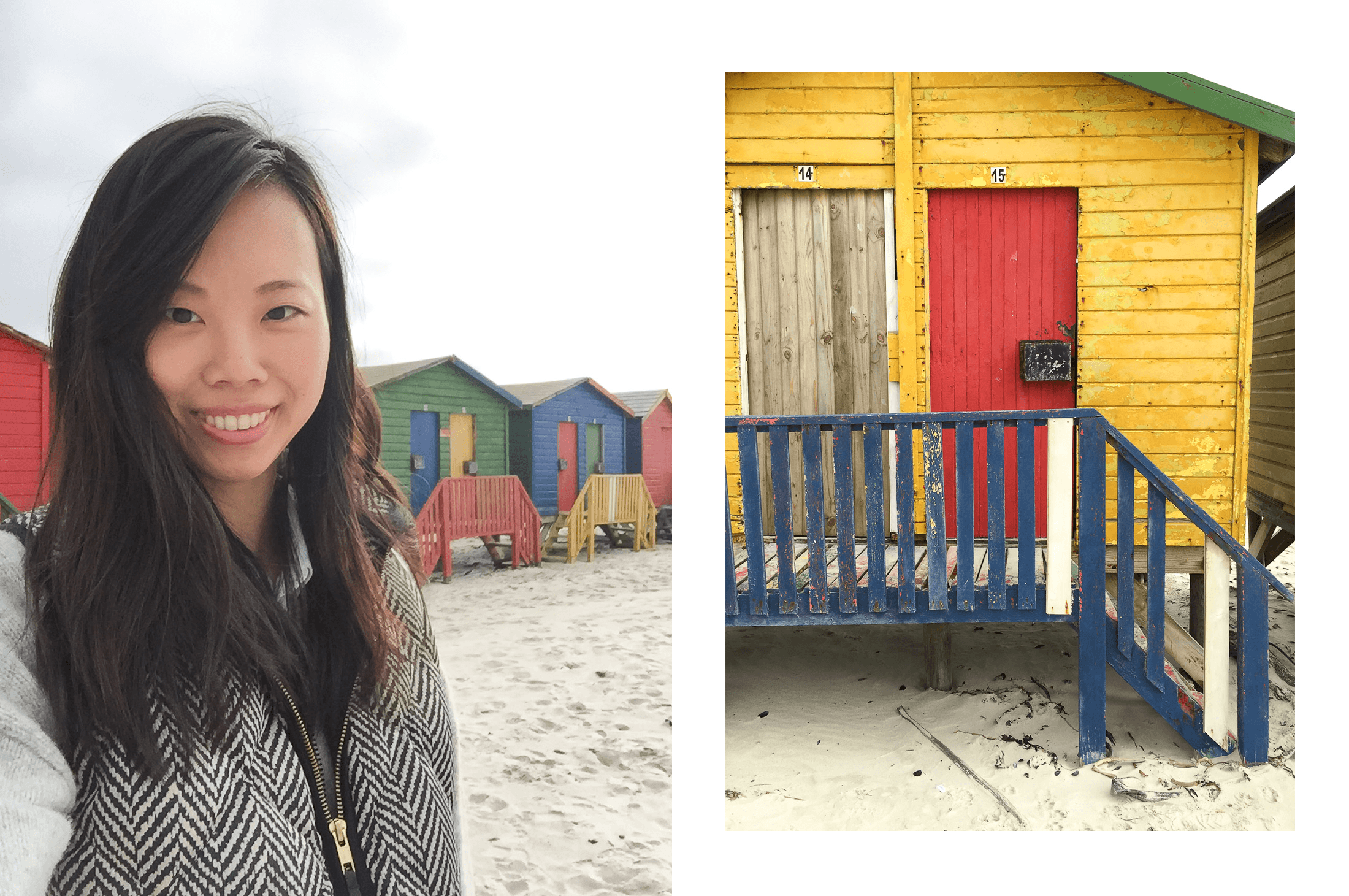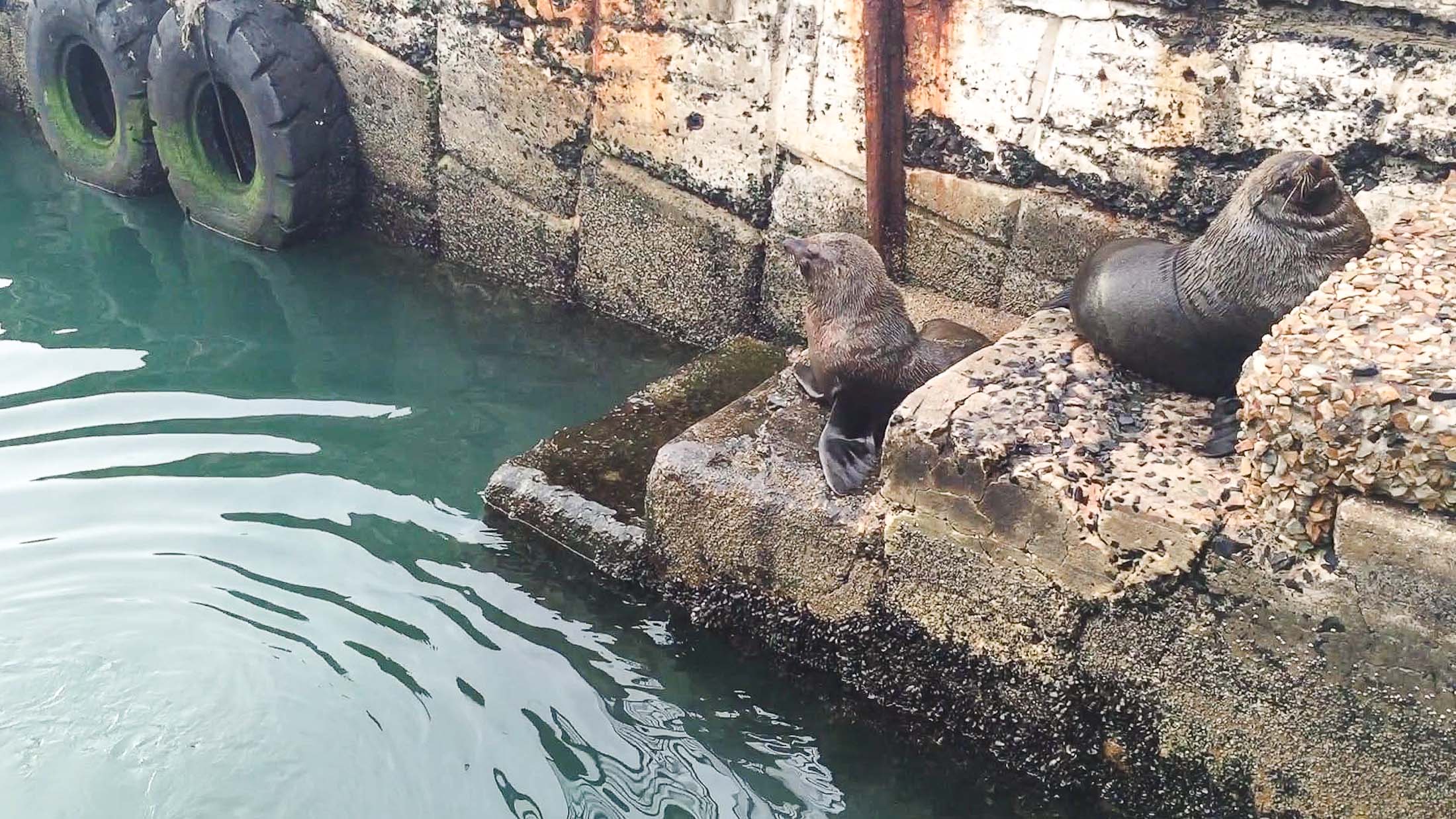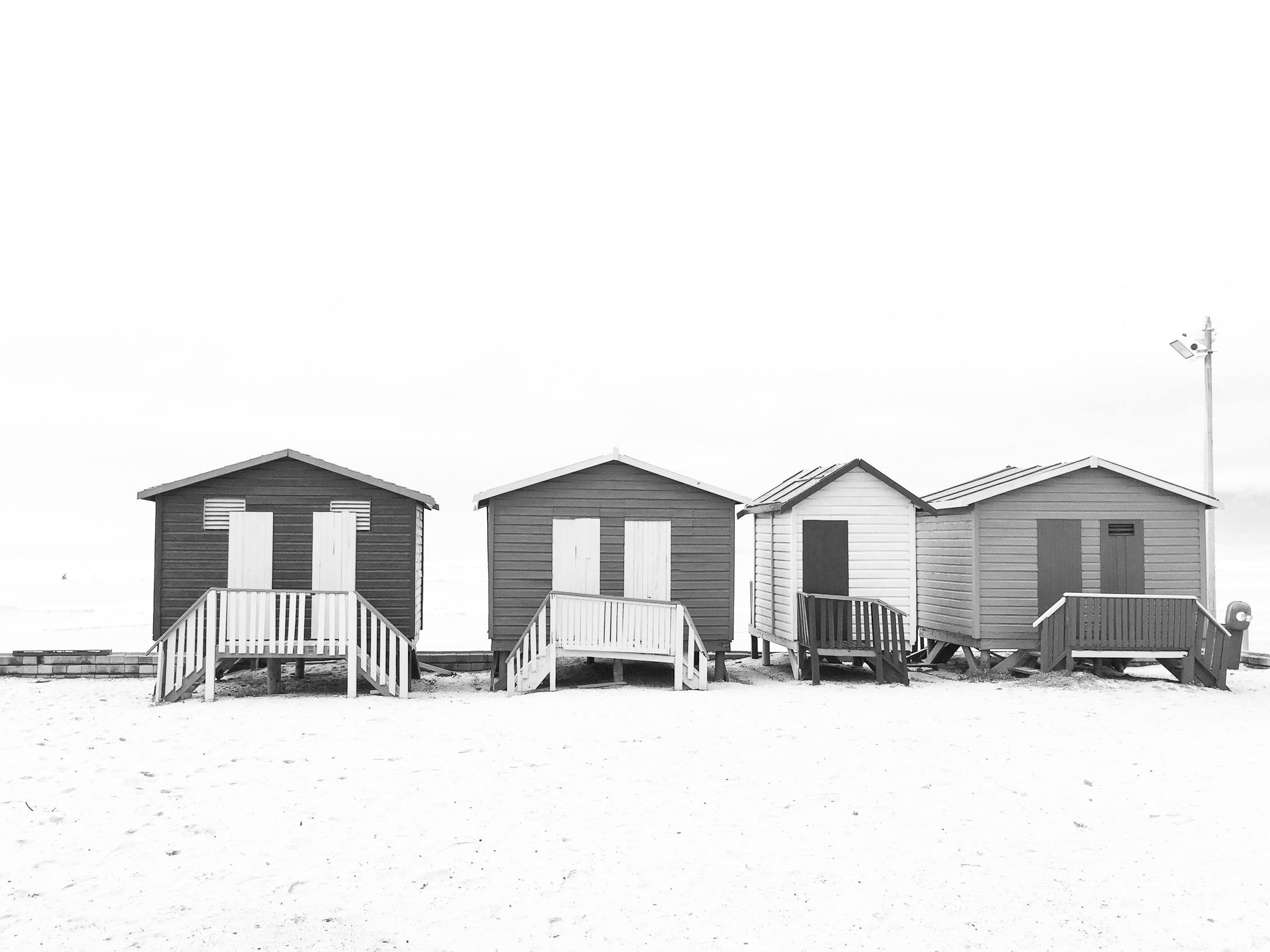 I had a free morning in Cape Town and decided to head off to explore some of the city's famed beaches. Muizenberg especially, was on my list, as it's known for its cute and colorful changing huts. Oh, and of course, famed for its surfing too!
Winter time in Cape Town means most of the beaches are quite empty, especially early in the mornings (I hear it gets packed around Christmas time and all along the summer weekends). Each of the beaches are special but known for different characteristics. My favorites are St. James and Muizenberg, along the Cape Penisula. Both have the cute huts, but St. James is more of a rocky coastline while Muizenberg is a longer beach with soft sand known for its perfect waves. Muizenberg is home to the city's surfer community and also the area's Great White shark population. Interestingly enough, the town pioneered one of the most effective ways to protect surfers from shark attacks by installing a 'shark watch service' where designated workers look out over the water on the city's cliffs and signal alerts when they spot a shark.
Unfortunately, I didn't have enough time for a full surfing lesson – that's on my list for another trip.. perhaps in Bali or Costa Rica. Instead, I walked along the beach, skipped some rocks and got up close and personal with these adorable huts. I took the long route above the city for the drive there and got a spectacular view of the morning sunlight against the slow waves. I took so many videos of the beaches in Cape Town – they really are spectacular and the city is so different from NYC. I can see why people have a great quality of life in the Cape.
If you're a fellow beach lover, here's my Cape Town beach guide:
ATLANTIC SEABOARD
Clifton beach: technically 4 beach coves together (called appropriately 1st, 2nd, 3rd, and 4th) with the 4th being the busiest in the summer. Clifton is great for sheltered sunbathing, as the soft white sound is protected by large boulders, shielding the coves from the summer winds
Camps Bay: a family friendly beach with a long sandy coastline perfect for children's' sandcastles. There's beach volleyball and many restaurants, cafes and bars to keep you entertained all day long
Llandudno: A local's beach 20km south of the city center, on the way to Hout Bay. This beach is more remote – no restaurants or bathroom facilities here – but with the same lively beach-side vendors, small coves waiting to be explored and scenic views. Llandudno is another Atlantic side beach so the water is still quite nippy but this beach is great for privacy, as a great winding road winds through the area's local ritzy neighborhood to get to the beach.
Noordhoek: the best way to see this beach is from above on the scenic Chapman's Peak Drive. Long stretches of white sand and constant, slow moving foamy waves make this beach perfect for long sunset walks. Kommetjie beach is further on and both are popular with local families and surfers. I imagine horseback riding here would be just dreamy.
Boulders Beach: don't miss this one! Skip the swimming and head over the local Penguin sanctuary to catch a glimpse of the small, funny little African penguin colony. Check out more of my photos from that day trip here.
FALSE BAY
Muizenberg: a surfer's paradise has taken over this once glitzy beach. If you're not a surfer, there's a local shop to take lessons as well as cafes, a put-put course, and some waterslides. Muizenberg has the longest section of colorful beach huts and a very soft sand coastline.
Fish Hoek: popular with the local families with a more relaxed beach front and a play area for kids. Fish Hoek also has a great walkway that winds along the beach and its rock pools, offering spectacular views
St. James: a very small beach with a local man-made tidal pool. The waves can be quite strong (less ideal for surfing) and definitely expect to get wet at high tide. It's possible to walk along a walkway from St. James to Muizenberg. The local commuter train also runs straight alongside the walking path, and I imagine the train passenger views are amazing.
WEST COAST
Bloubergstrand: come here for the classic postcard shot of Cape Town. Bloubergstrand is popular with sports enthusiasts for its kite-surfing, surfing and whale watching and offers a stunning view of the local landmark, Table Mountain, in the background.
In general, False Bay is about 6 degrees warmer than the Atlantic Seaboard and the West Coast.
Note: These beaches are all 'suburb's of Cape Town and accessible by car or the local commuter train. If you're traveling in the off-season (winter) or on a weekday, strongly consider hiring a taxi for the half day or day as Cape Town isn't necessarily the safest city for tourists. It's a driving city, sort of how I imagine LA is, and I was cautioned against any local transportation while in town. Of course, if you're there for the summer months or a summer weekend, the local trains should be fine.
Which beach would you choose?
Read more: Hotel Review: The Cullinan Cape Town
Save this post by pinning it for later:
---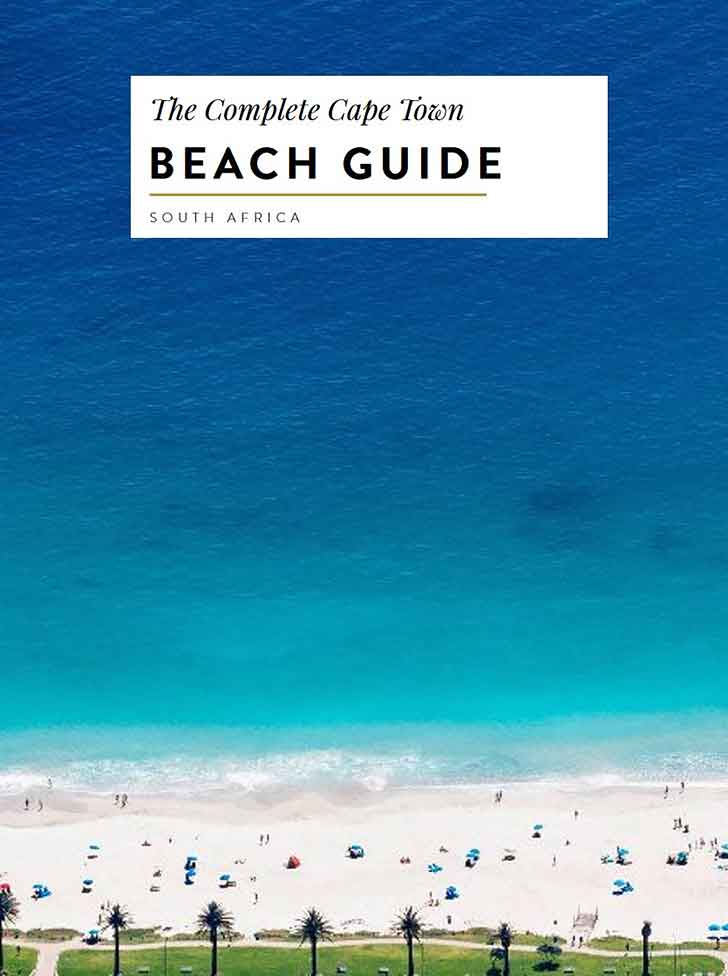 More on South Africa
---
Curious about the view above the clouds? Head to Table Mountain
Staying in Downtown Cape Town at the Cullinan Hotel
The Complete Cape Town Beach Guide
The Best Thing to Do in Colorful Bo-Kaap: Learn to Cook Cape Malay Food
South Africa's Answer to Napa Valley: The Cape Town Winelands
Here's How You Can Swim with Penguins in a Cape Town sea kelp forest, no less!
The World's Most Scenic Road Trip: Cape Town, South Africa
The Most Adorable Way to Spend an Afternoon: Penguins at Boulder Beach