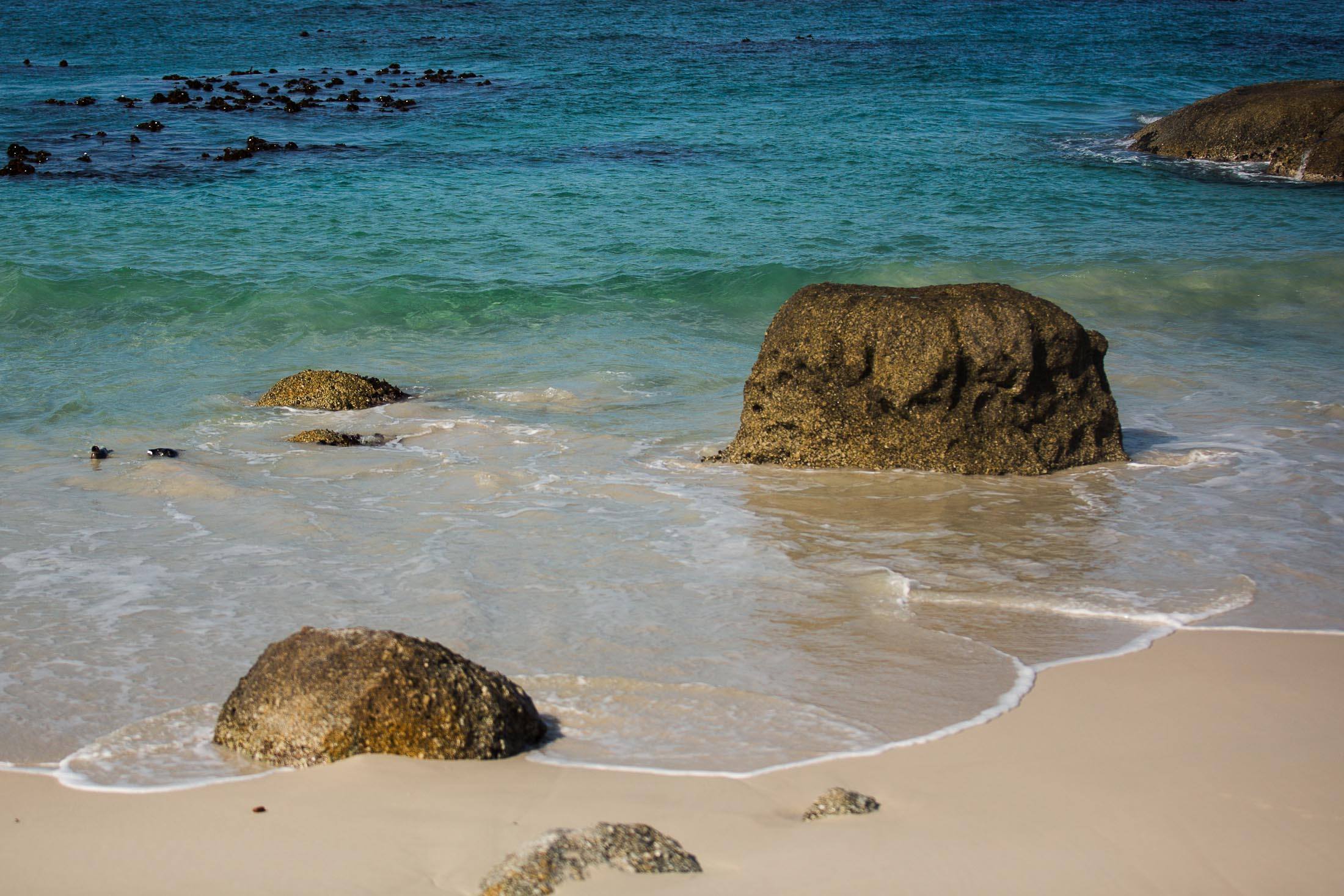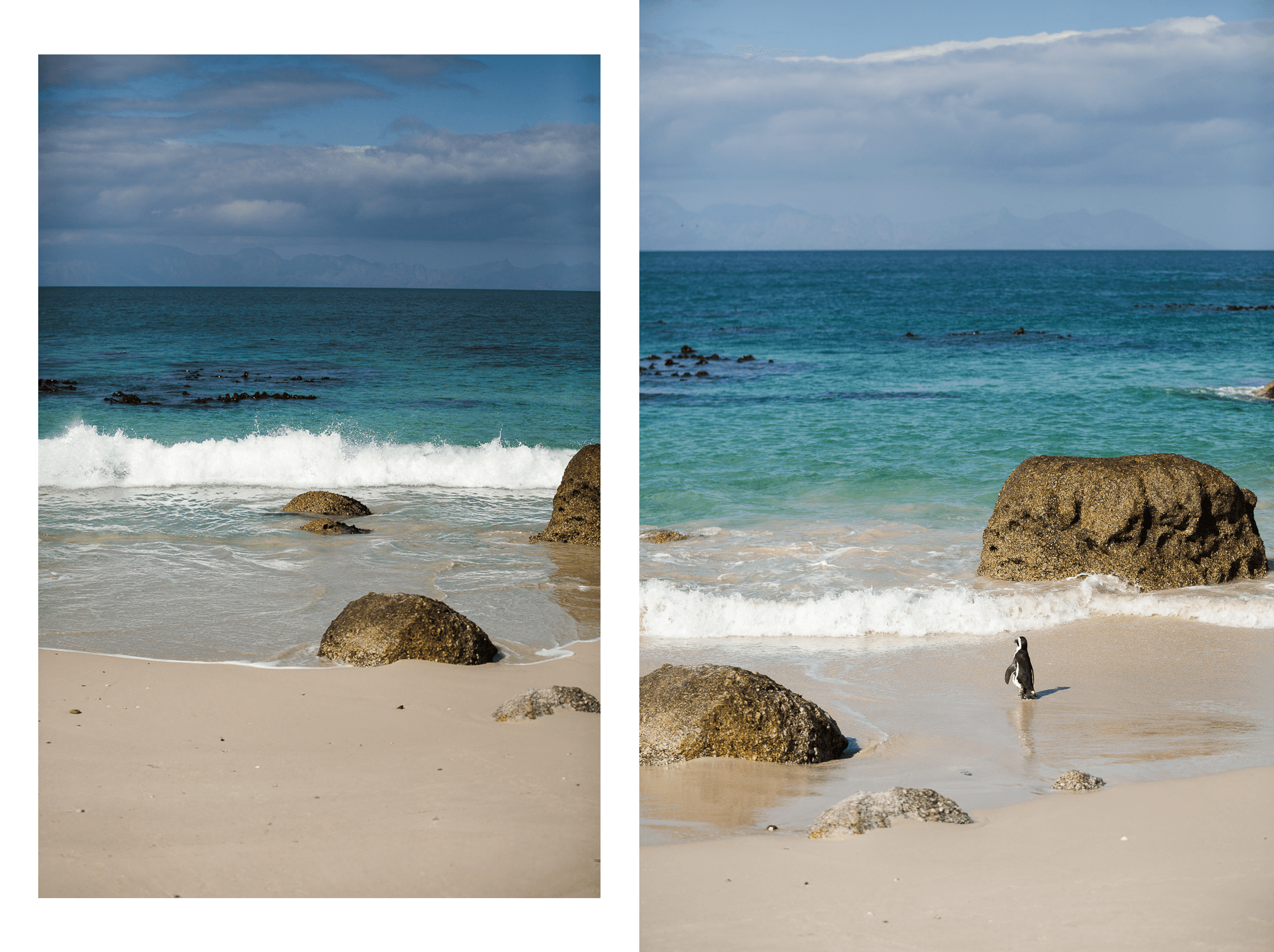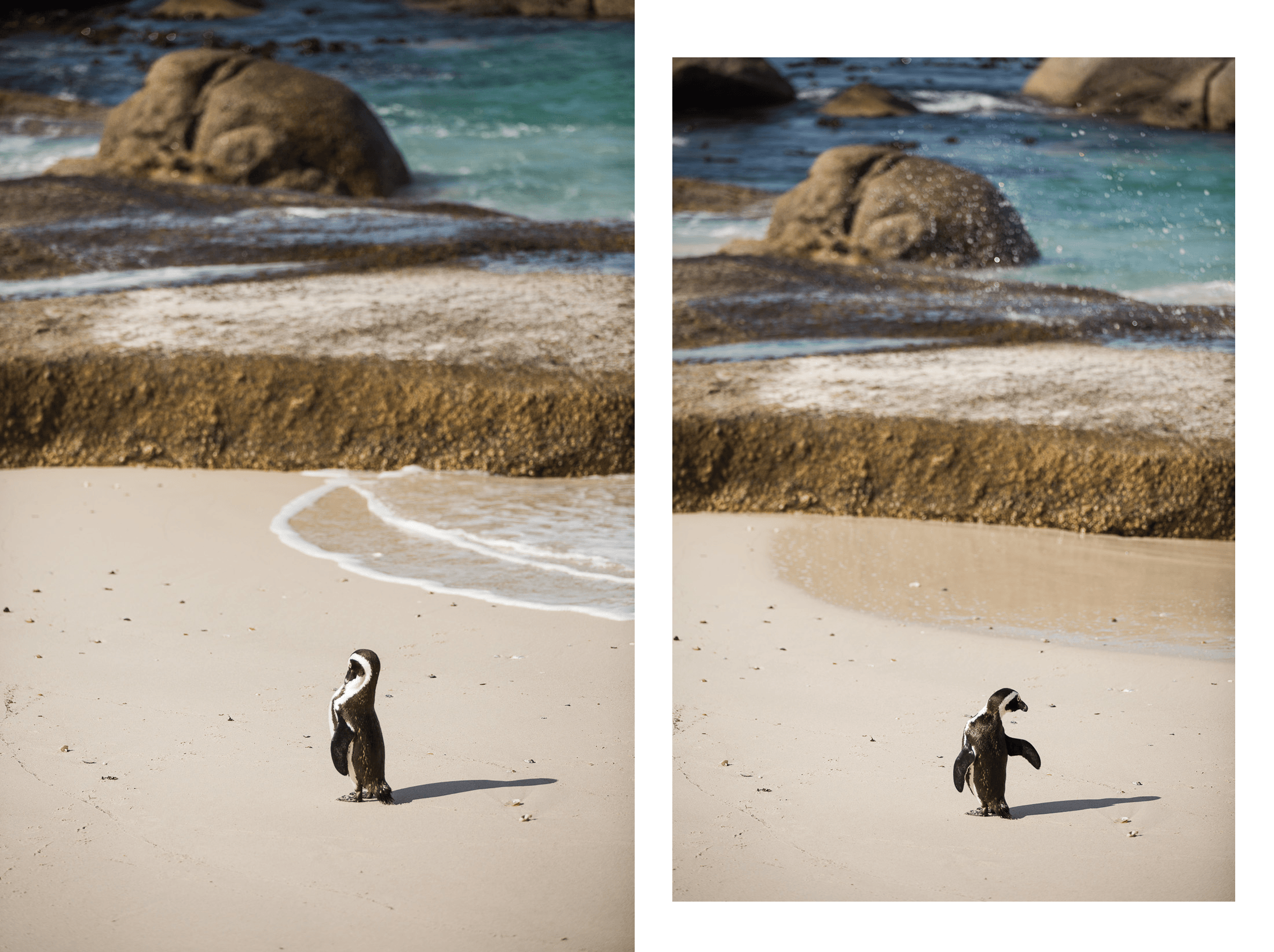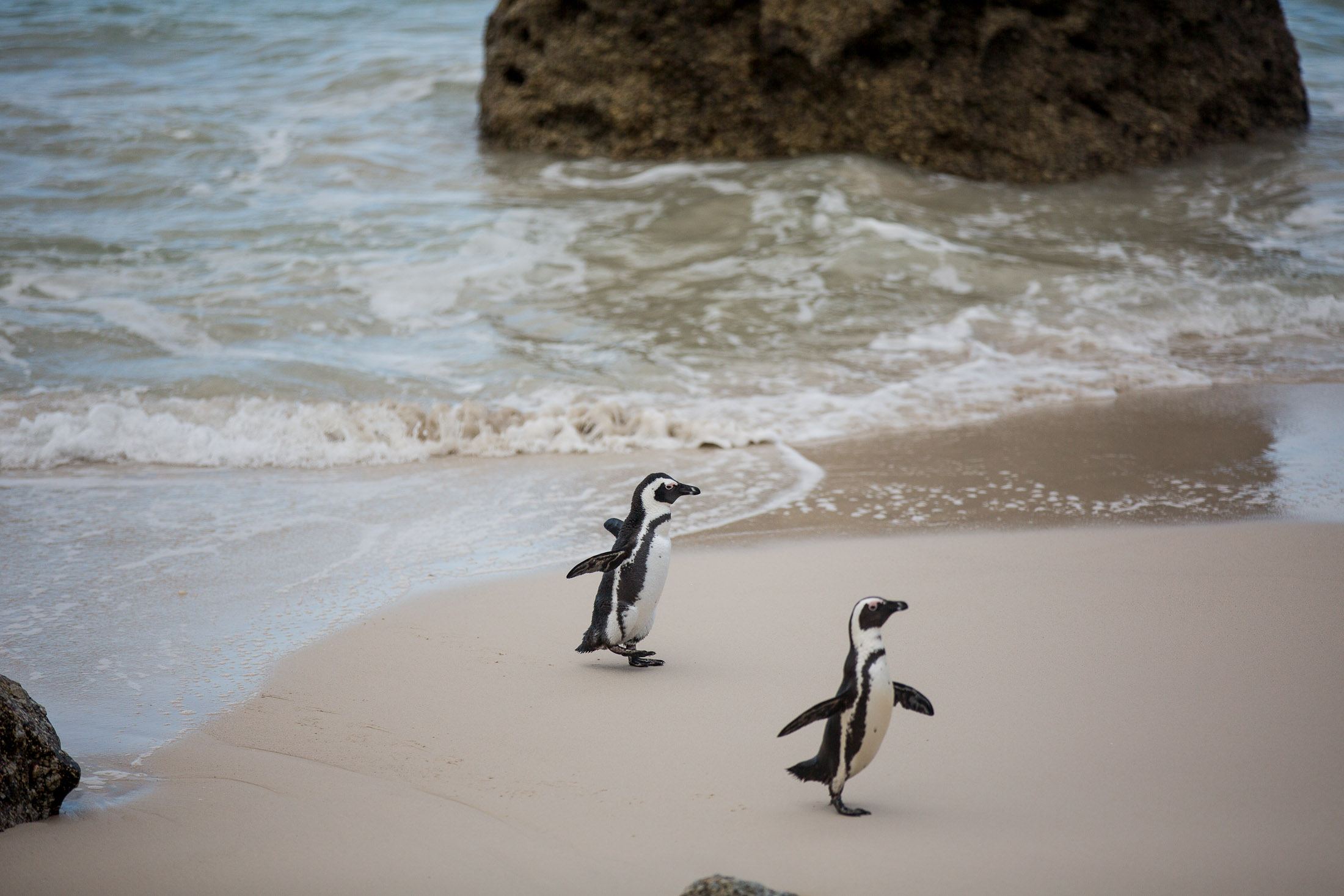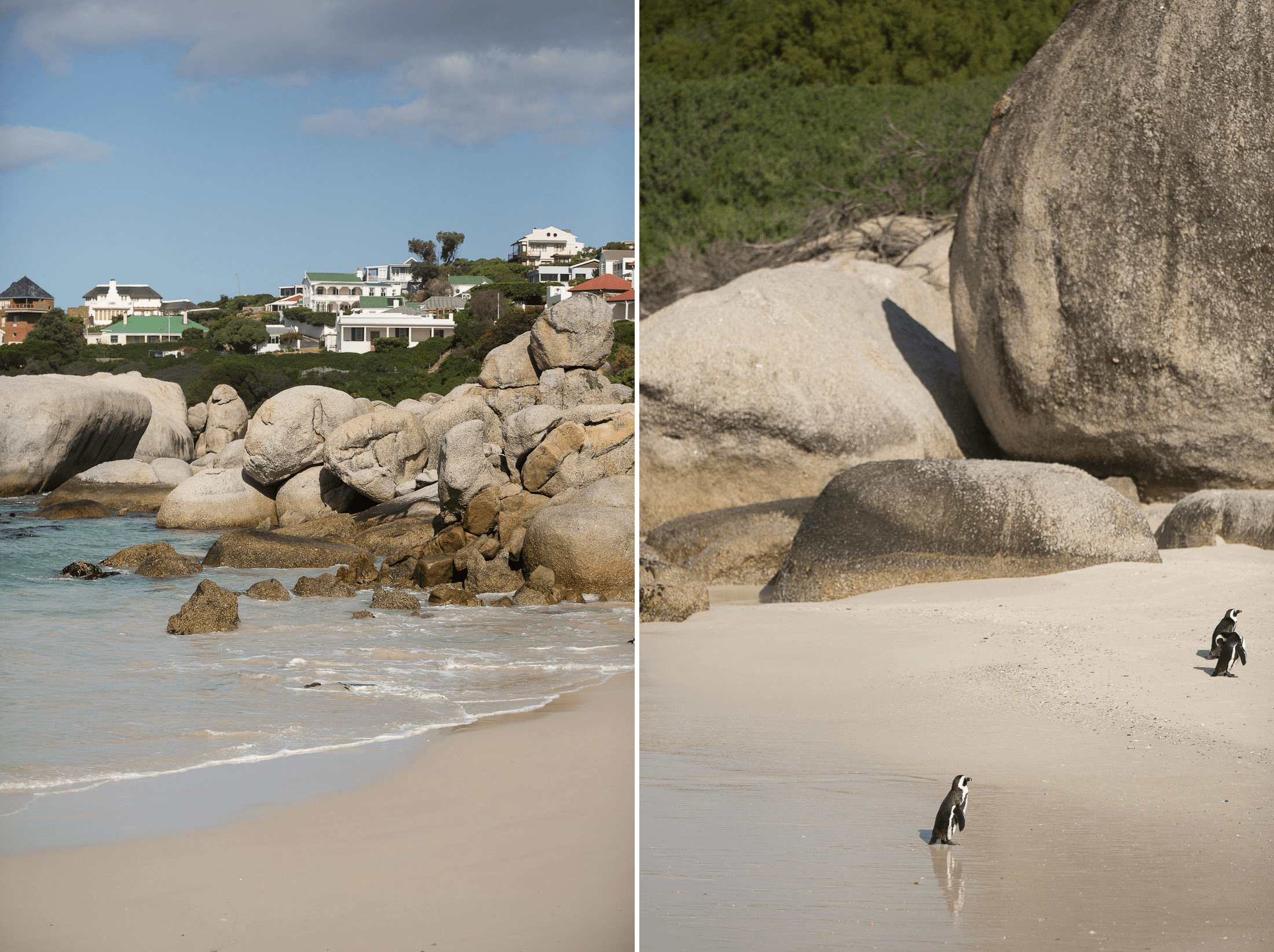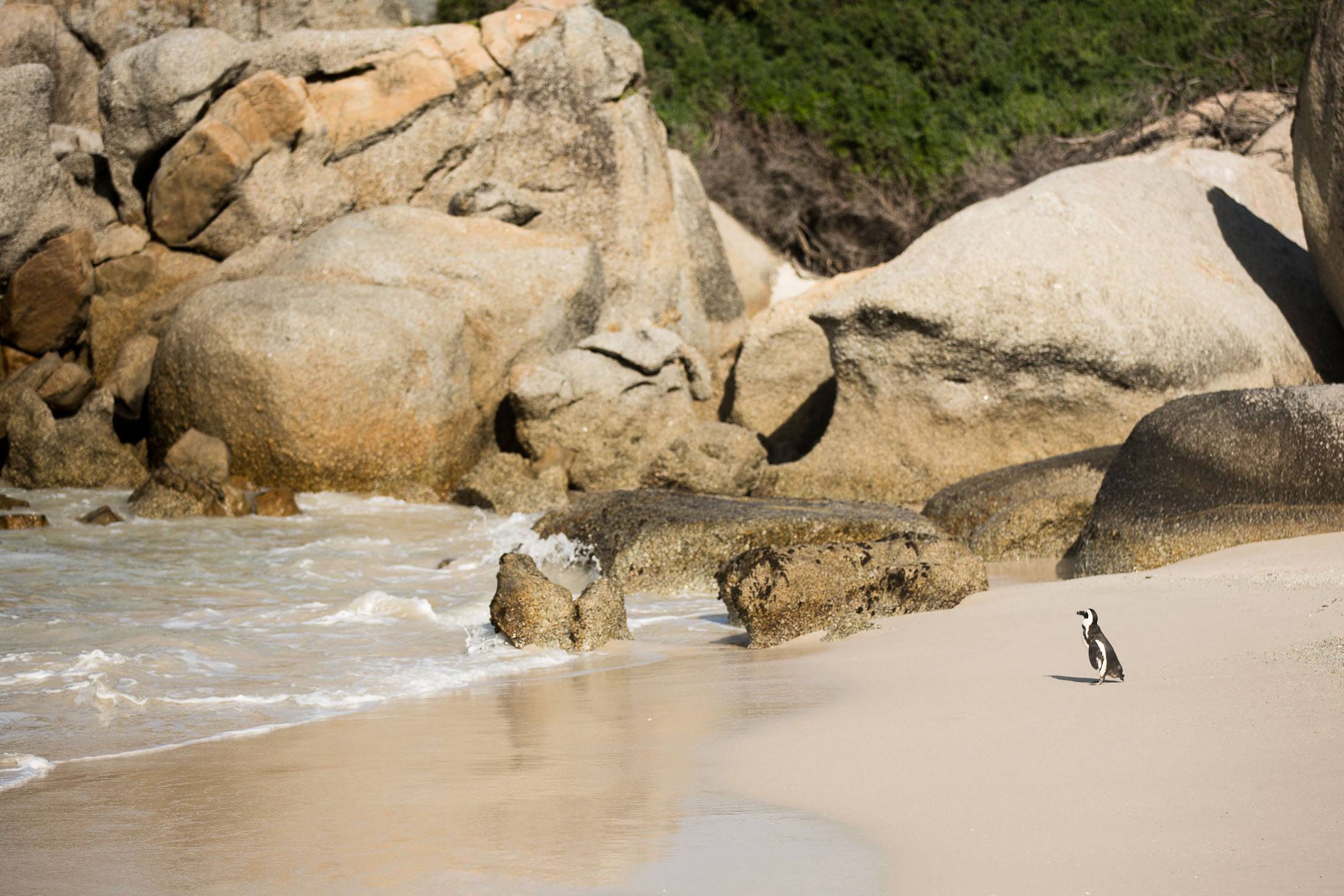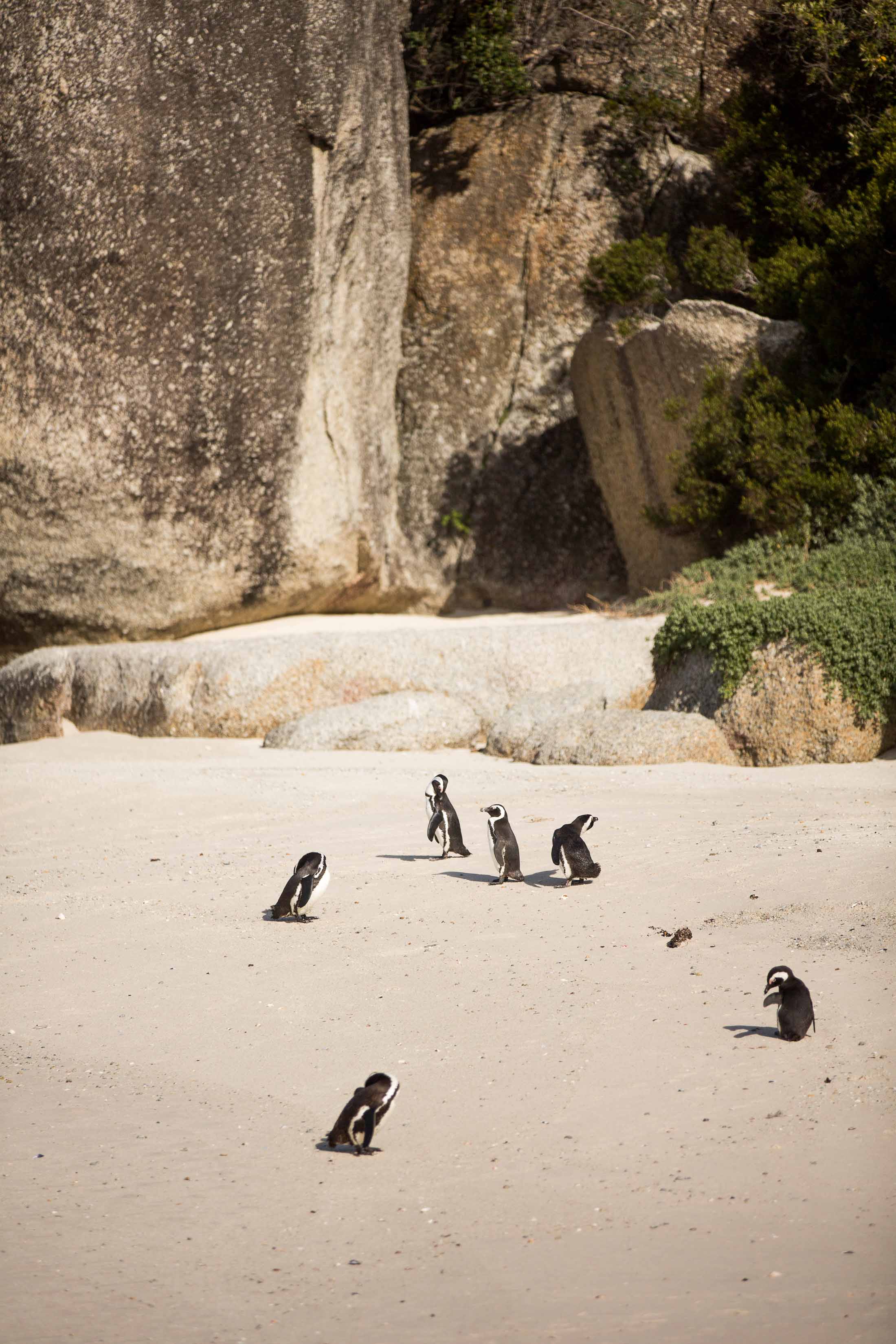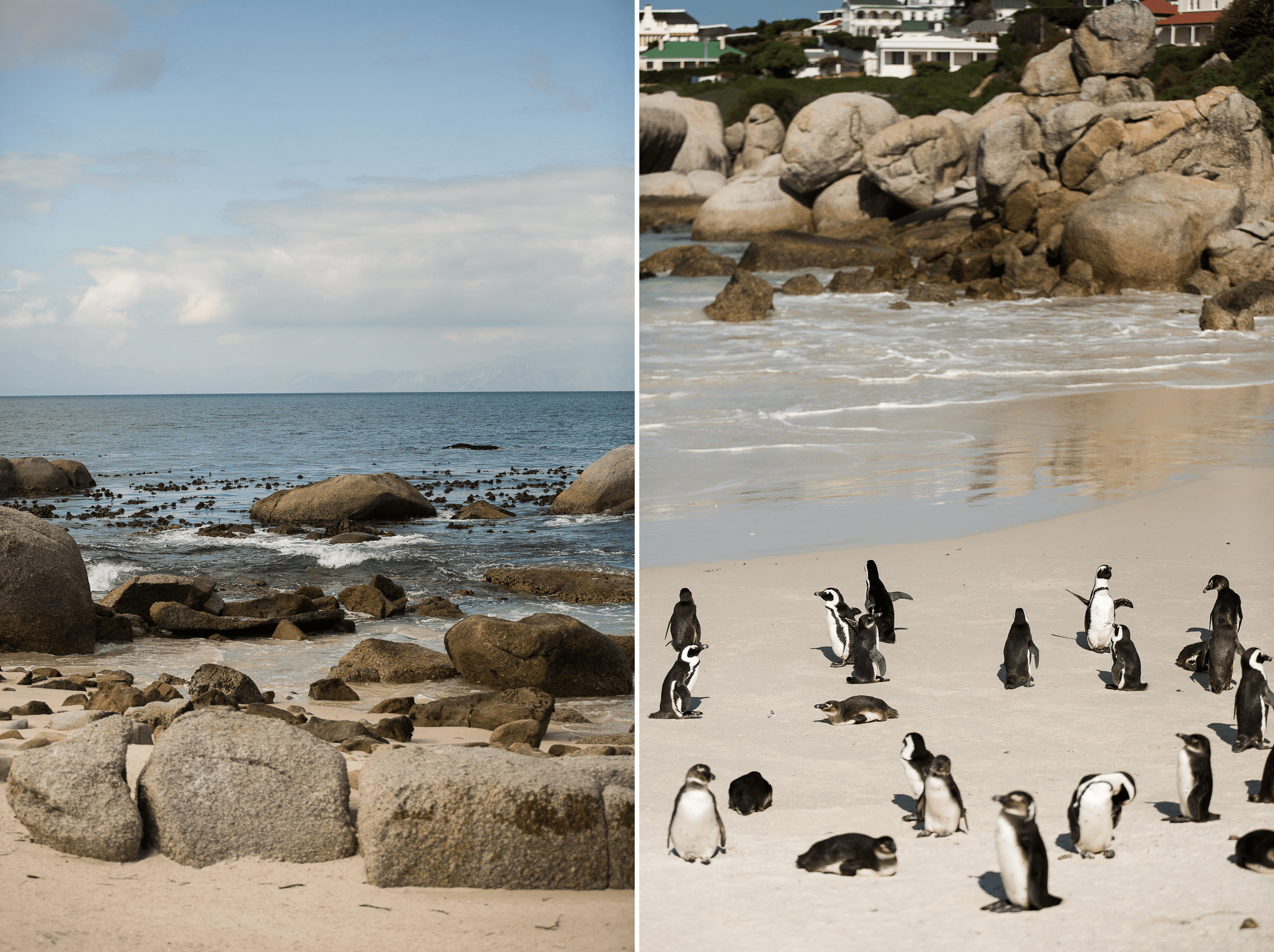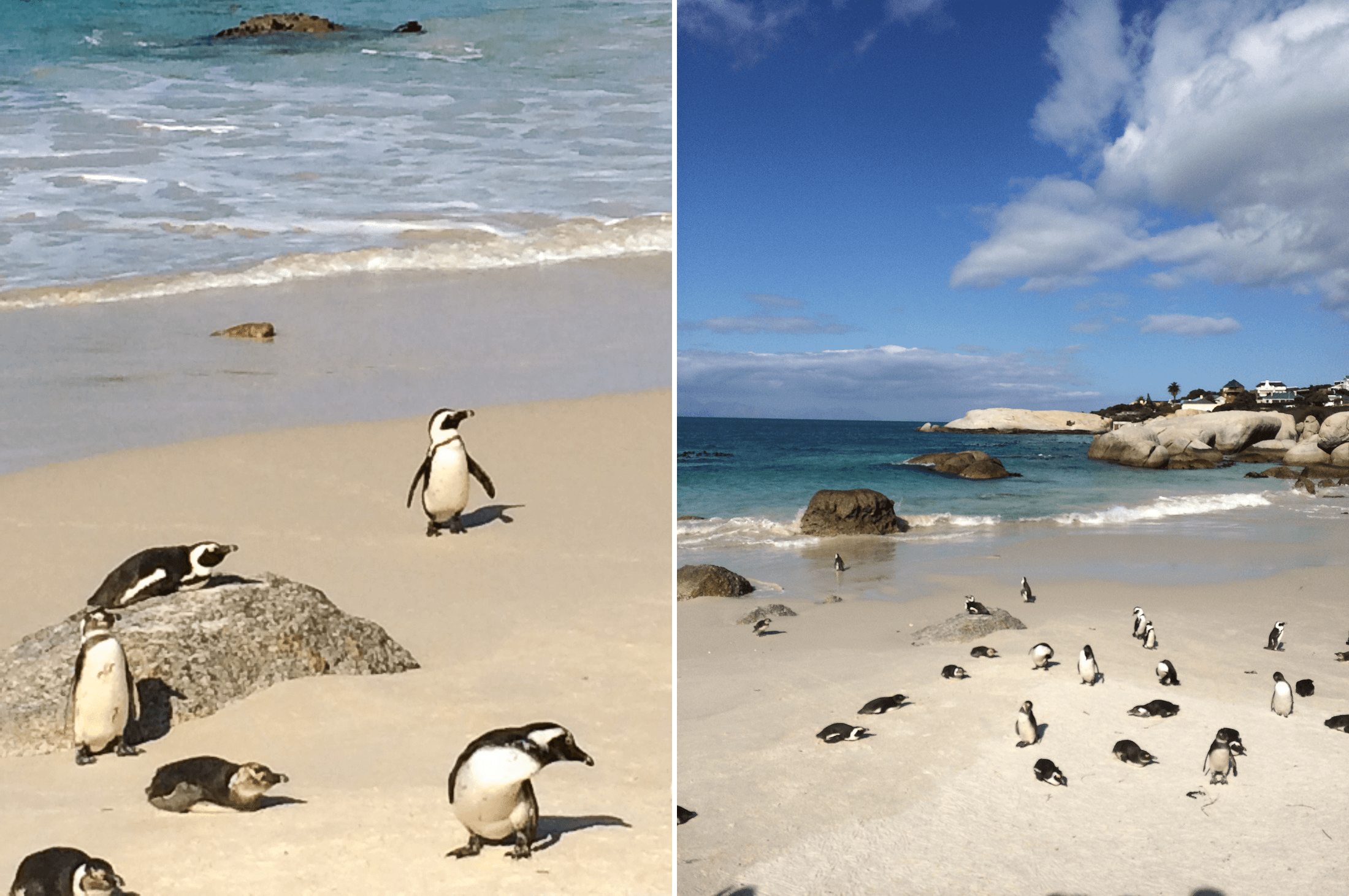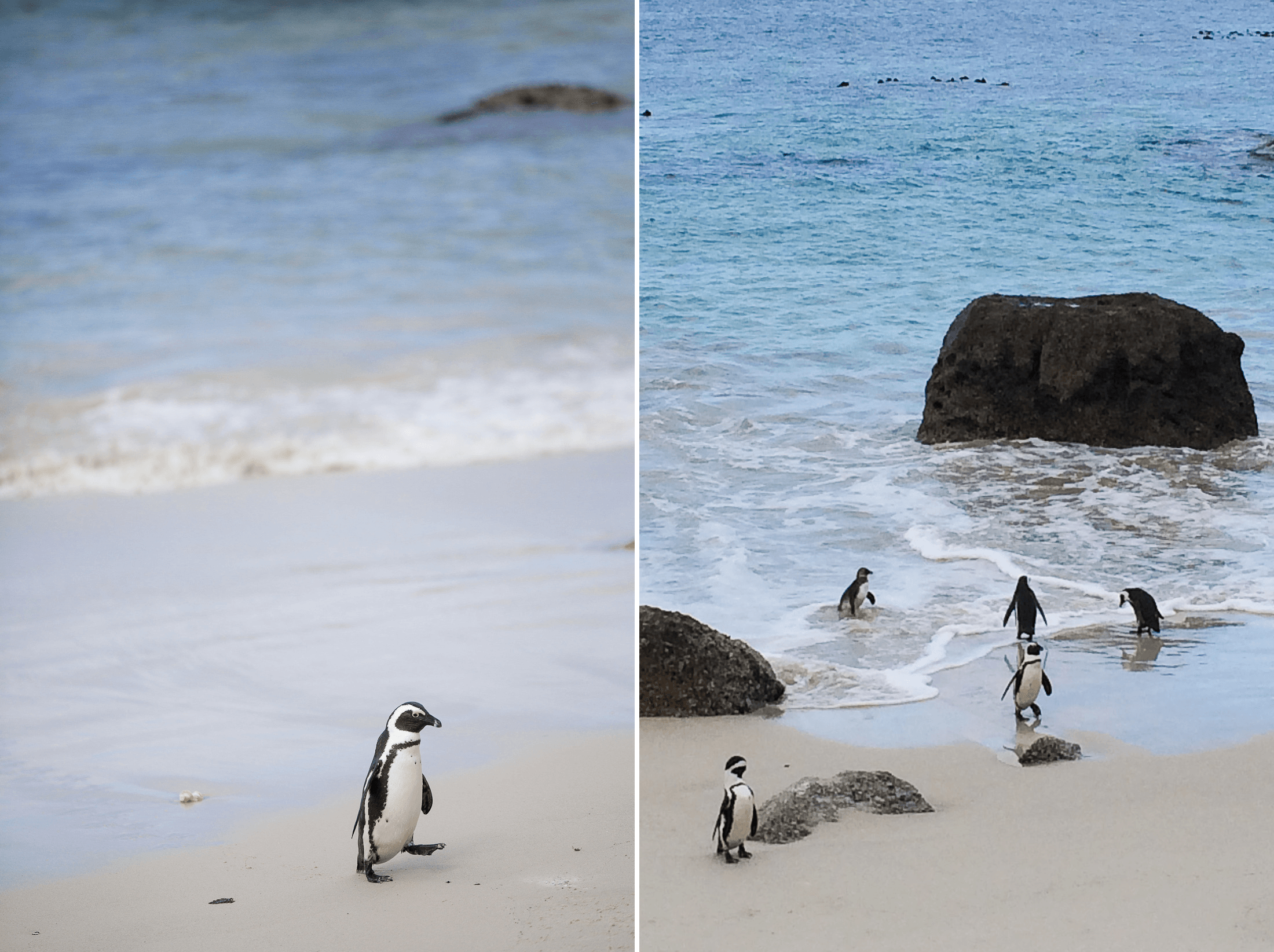 I arrived at the Penguin sanctuary at Boulders Beach, Cape Town and was just bowled over by how adorable these little African birds are! Cape Town has some of the world's most scenic coast line and a great day trip is to drive down the coast until you reach the Cape of Good Hope and Cape Point, where Vasco do Gama and the early Portugese sailors navigated the horn of Africa to reach the East.
Boulders Beach is a sheltered bay in between two granite boulders and home to a penguin colony of over 2,000 strong. The first two pairs of breeding penguins were deposited in this sanctuary in 1982 and today the sanctuary is well protected. There are some calm beaches where people are allowed to swim but if you'd like to see the penguins, head over to Foxy's Beach for the best view.
Once you arrive there, a "boardwalk" of sorts lets you get walk above the colony's nesting sites and allows you to witness their funny little habits up close. I even captured a cute little video of one penguin smacking into another out of no where, which you can see on my instagram here. As you walk through the park, there are plenty of vendors offering paintings, jewelry and stone work if you'd like to do some shopping.
The African penguin is the only penguin to inhabit the African continent so it's well worth a visit! Another great place to view them is at the Two Oceans Aquarium near Victoria's Wharf – where you can even swim with them! To get to Boulders Beach, it's best to rent a car or hire a driver. Cape Town's public transport system is not recommended for tourists and having a car will allow you to fully explore the city's gorgeous coast line. If you do have a car, continue driving on through Gordon's Bay to visit another larger colony at Stony Point, Betty's Bay.
If you're interested in checking out more wildlife, read this guide to Cape Town's outdoor experiences.
What are you most looking forward to in Cape Town?
Read more: Would you rather swim with penguins or sharks?
Save this post by pinning it for later:
---