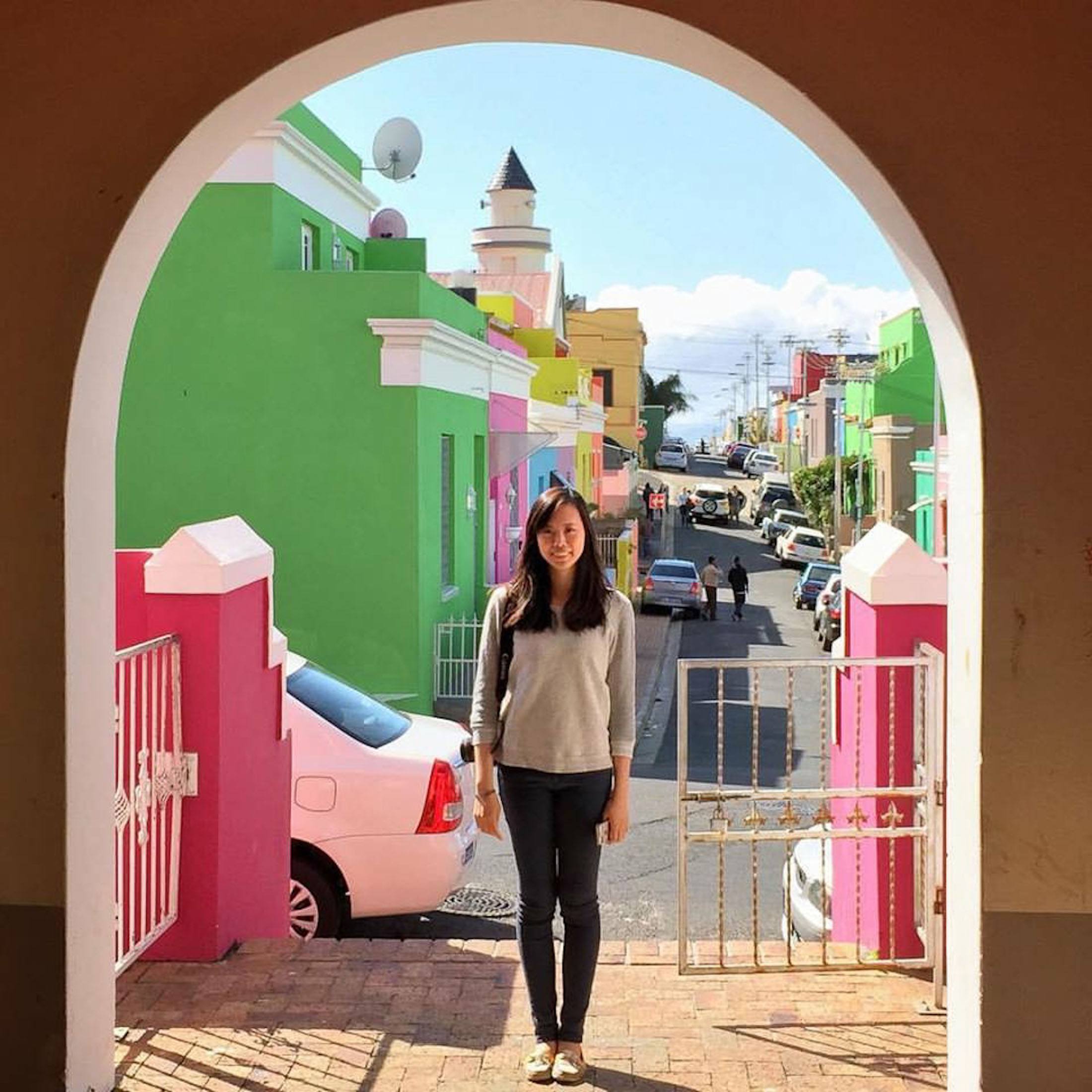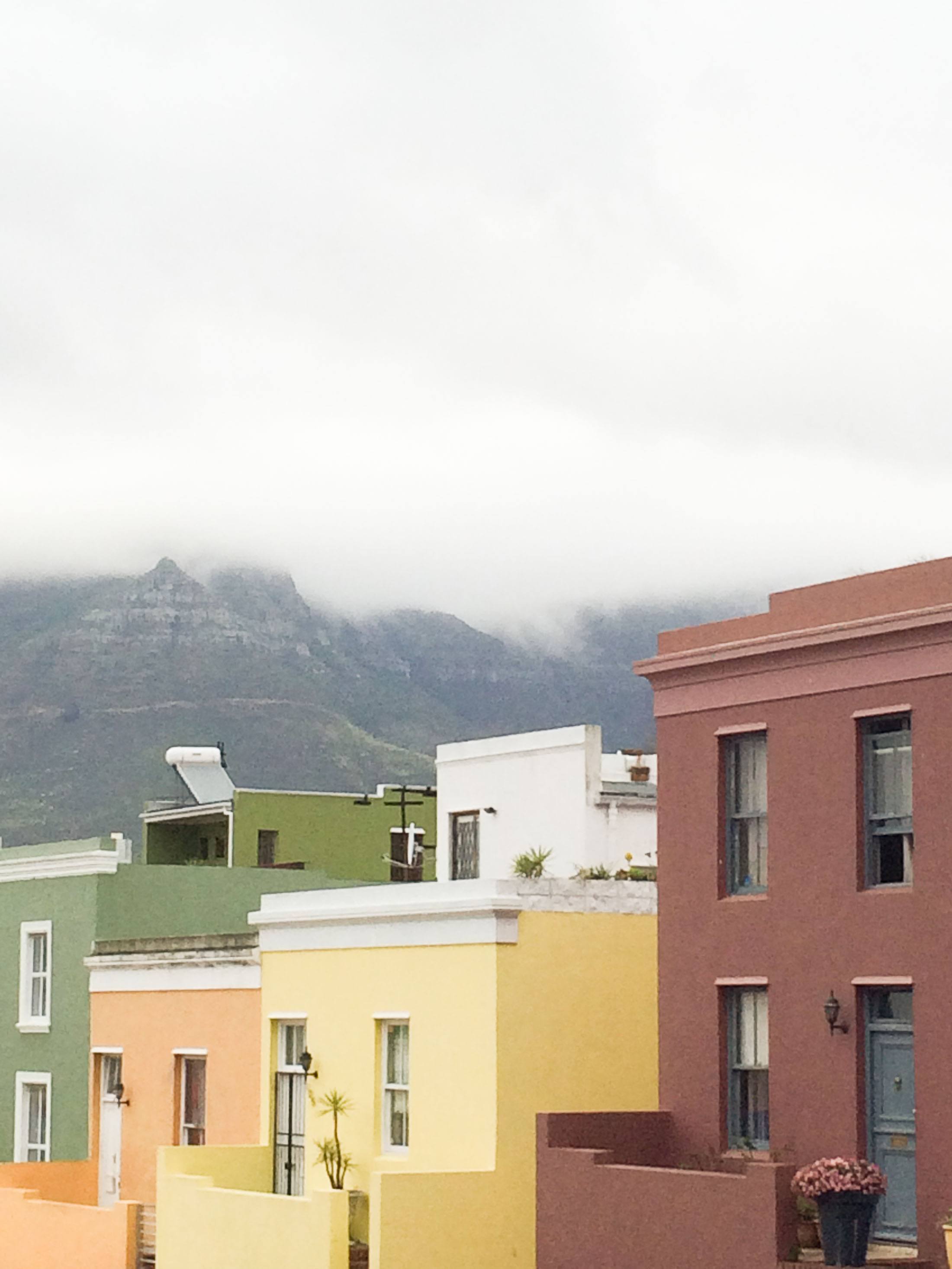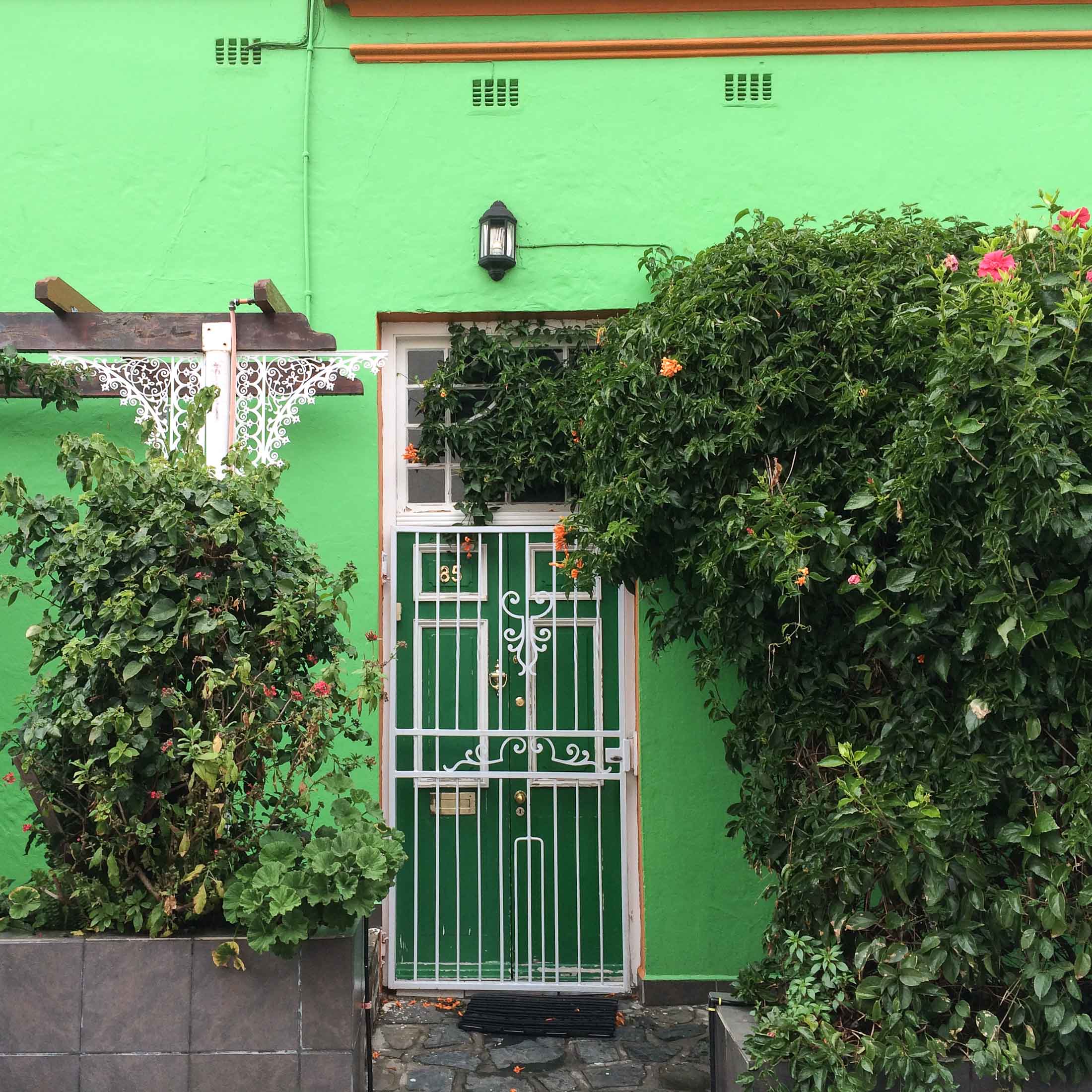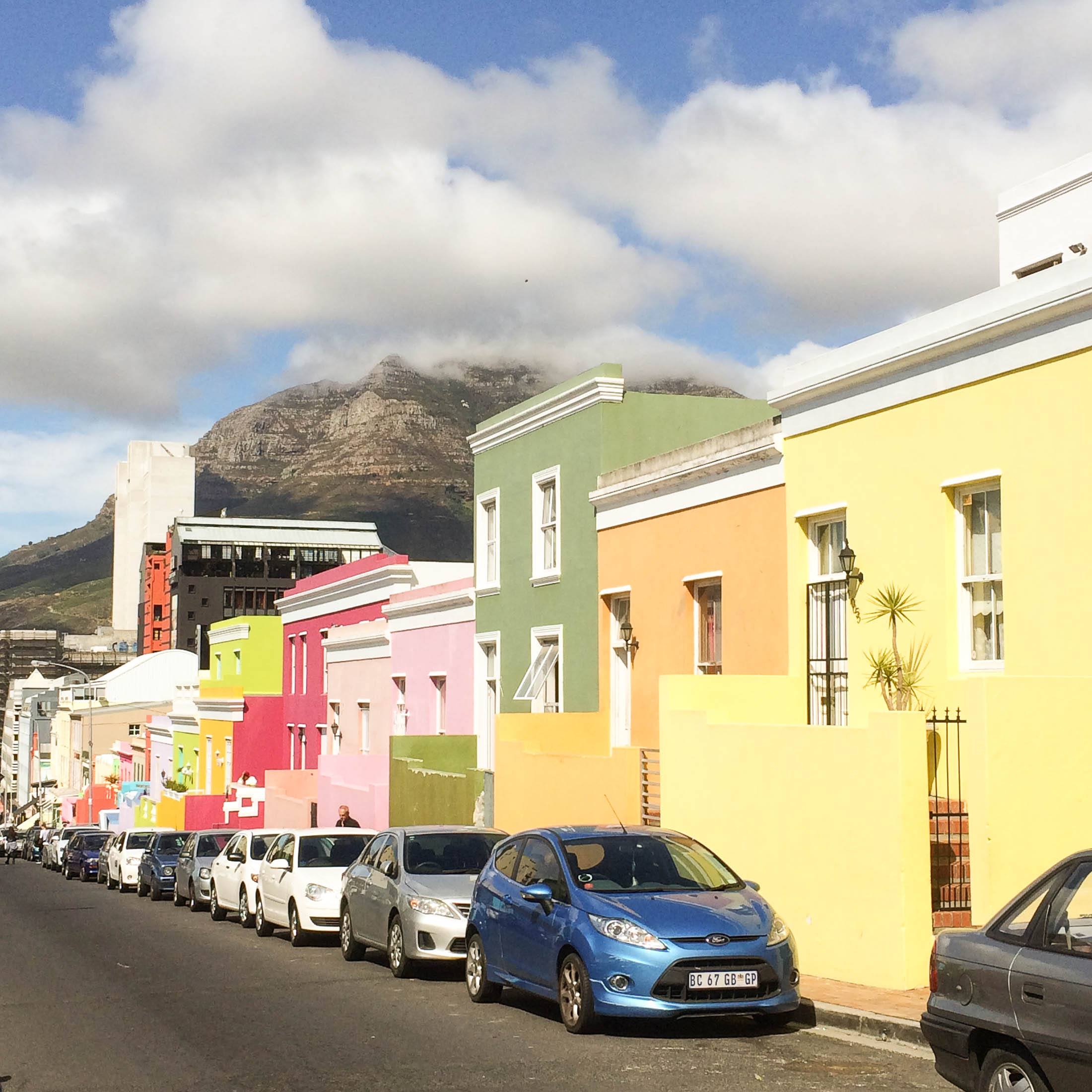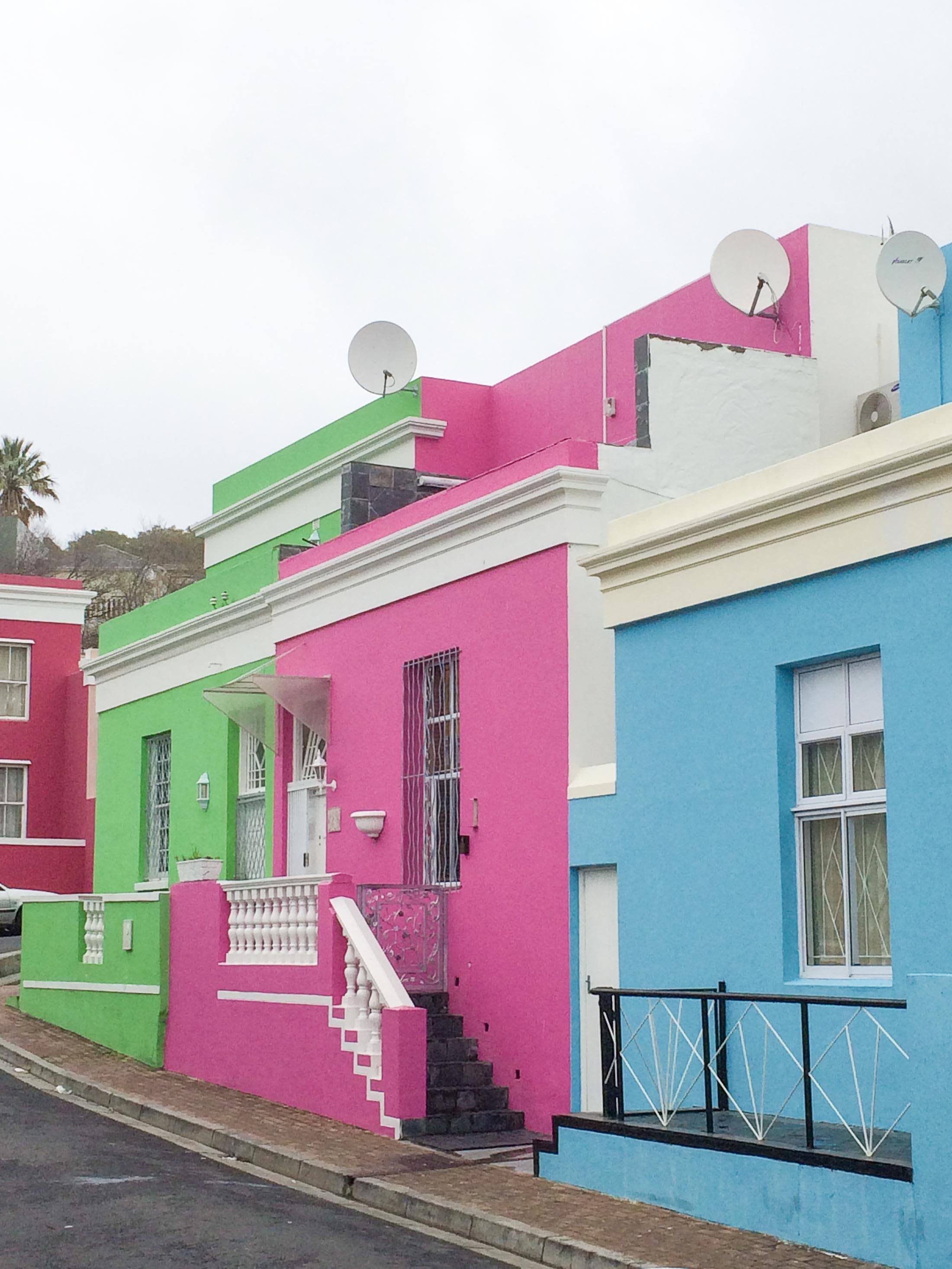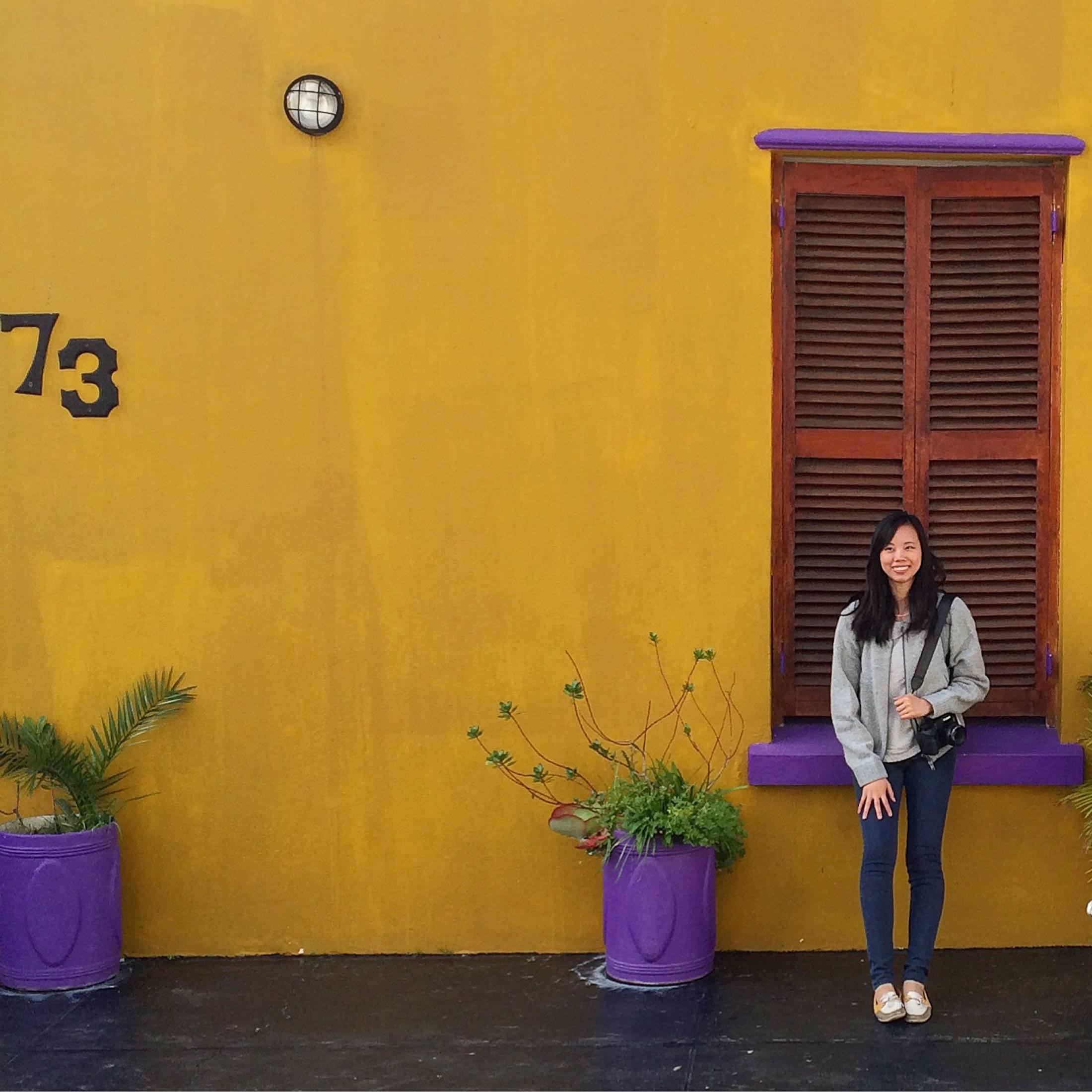 Cape Town's Bo-Kaap quarter is traditionally home to the Cape Malay population and situated right near the downtown city center on the slopes of Signal Hill. As you can see, the area is known for its brightly colored homes, sloped streets and charm. It felt a bit like a colorful San Francisco actually!
On a morning in Cape Town we did a walking tour of the area, visited the local spice market and mosque and then had a brief history lesson at the Bo Kaap museum. Many of Cape Town's earliest slaves were Muslims brought over from Southeast Asia (Kuala Lumpur in Malaysia, parts of Indonesia and other parts of the region).
After forced segregation under apartheid, the quarter's historic Muslim inhabitants were forced to move into suburbs outside the city. Today, some of the old residents have returned and property in the Cape Town Bo-Kaap quarter is highly sought after for it's unique architecture and charm.
A home in the area is roughly $500,000 USD, which is pricey for the area. Many of the old families have moved out as wealthy individuals move in and some locals feel the old ways and culture are slowly being forgotten.
Cape Malay Cooking
We were fortunate to take a cooking class with a local Muslim woman and her family who lived right on the main road in the most brilliant pink house. Most of the homes are set high above a voorstoep, or front terrace with benches at each end. Inside, the home was a charmingly updated 2 bedroom, 2 bath where we learned how to make roti, samosas, and lamb curry.
The woman herself was extremely friendly and chatty and she was a great part of why the cooking class felt so welcoming. Coincidentally, her son had moved out of Cape Town to teach English in Asia, and settled down in Taiwan with a local Taiwanese woman. Our host had a great time bonding with a local Taiwanese lady in our cooking class group.
Cape Malay cuisine is phenomenal. I've had Malayasian food a couple times before – it's not that common in NYC unfortunately but I am a huge huge fan of roti. It's slightly different from the Indian variety – Malaysian roti is thinner with many light layers. It goes swimmingly well with a thick spicy curry and of course, anything fried is always delicious.
Aftewards, we had sticky cinnamon buns for dessert with rooibus tea – the national South African tea. (I particularly like the white peach blended roobius available at Wholefoods, which counteracts some of the bitterness of straight rooibus). I took a video of us all learning how to make the food and when I have some time, I'll update this post with the recipe or maybe even a video! In any case, it involves copious amounts of butter – ahh I knew it tasted good for a reason!
Stop by the Cape Town Bo-Kaap quarter for some architectural charm and history. If you have time, I think a cooking lesson is a great way to meet the local people and add some skills to your cookbook! Otherwise, stop by Kombius for dinner – it's highly recommended as THE spot in Cape Town for authentic Cape Malay cuisine.