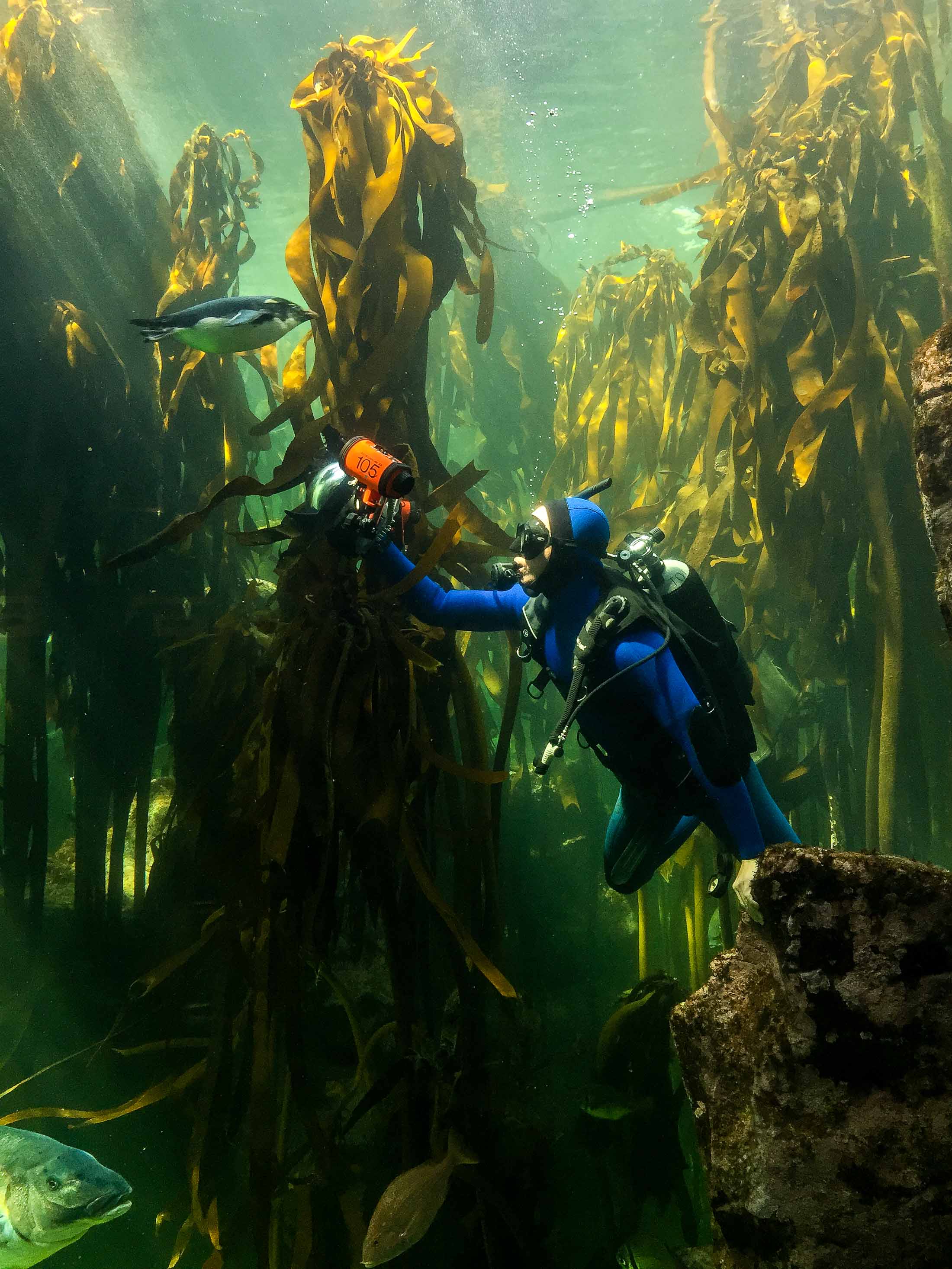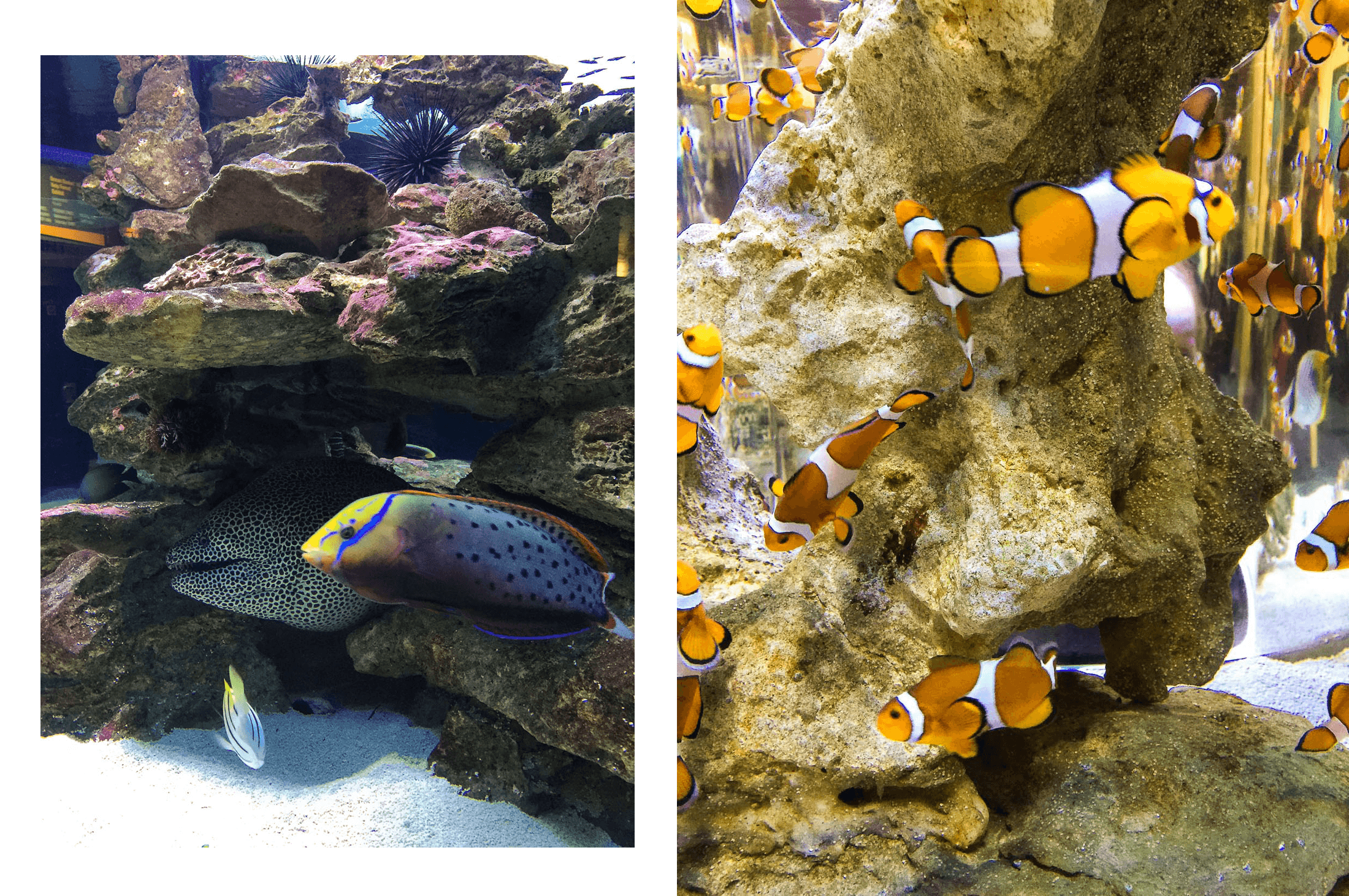 I had a free day in Cape Town while my family went to visit Robben Island, the former prison that housed Nelson Mandela for 27 years. Instead of a history tour, I spent the day at the beaches in Cape Town's Muizenberg and St James suburbs and had an afternoon adventure at the Cape Town Aquarium.
The Cape Town Aquarium was an unexpected delight. Located at the Victoria & Alfred Waterfront, Two Oceans Aquarium features shark and penguin exhibitions and all types of marine creatures native to the Indian and Atlantic oceans. Cape Town is situated at a unique point on the western coast of Africa where these two oceans meet. I thought I had "outgrown" aquariums and stopped in by chance after several other tourists got off at the aquarium bus stop. I took a second to think about it, and quickly hopped off after them. There's nothing like traveling a new city by yourself to spur on spontaneity!
Admission is R118 which is about ~10 USD. For how well developed the aquarium was I thought it was a bargain. The coolest exhibits were the sea kelp forest and predator tank.
The first is an actual man-made kelp forest. Kelp grows particularly well in certain parts of the cape, due to high salinity in the ocean and vigorous wave movements. I don't think I've ever seen a sea kelp forest in another aquarium.. This one was particularly magical: it's a huge deep tank with floor to ceiling viewing windows where inside large silvery fish meander through the floating kelp leaves. The tank is a very murky dark green, with a sliver beam of sunlight projecting downward from the top. On the day I happened to visit, Two Oceans aquarium let the penguins into the kelp tank. The guide mentioned they frequently allow the penguins to swim in different exhibits so long as the animals are peaceful together and it gives the penguins a change of scenery. They apparently love how cold the sea kelp tank is and were zipping around constantly!
The second amazing exhibit is the predator tank, which houses sting rays and ragged tooth sharks. If you have an open water 1 scuba diving certification, you can jump in and dive with the sharks, which is an amazing experience. Again, I got really lucky and happened to be at the aquarium during the penguin and fish feeding inside the kelp tank. On these days, you get your pick of the penguins or the sharks! The facility staff took advantage of the feeding moment to take some underwater shots for their own research purposes so I was able to get the perfect shot with the help of their underwater photography lights. To dive in the sea kelp tank, which has vigorous wave movements, you'll need an advanced scuba certification.
Two Oceans Aquarium definitely isn't just for kids. Stop by Cape Town's aquarium next time you're in town for your chance to get up close and personal with some deep water creatures. If you're like me and love to dive, it's bound to be a once in a lifetime experience.
As always, thanks for following along!
Which would you choose, sharks or penguins?
For family friendly activities, check out Kirstenbosch Garden and this handy packing list for families. Or for more adventure, how about bungee jumping?
Save this post by pinning it for later:
---