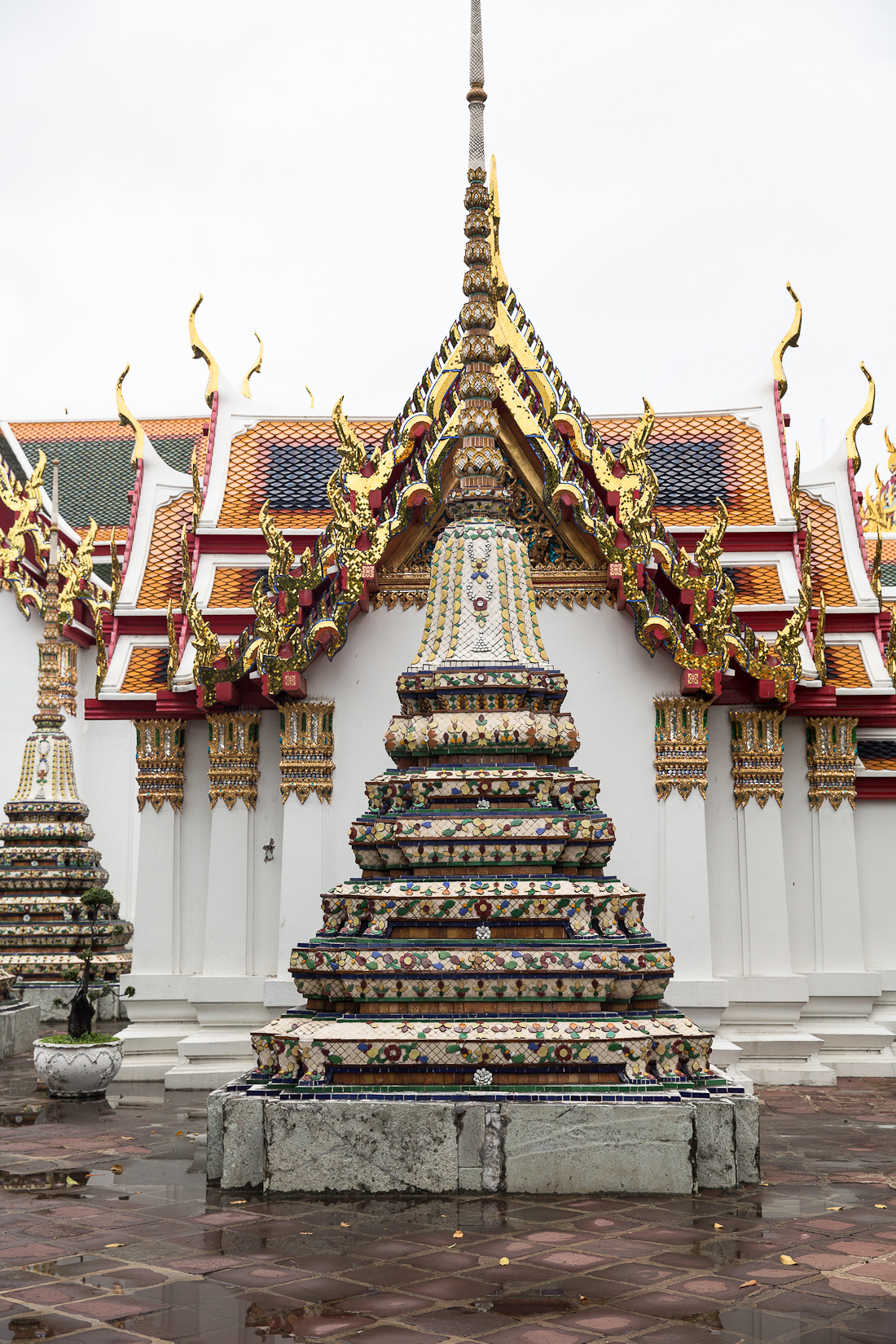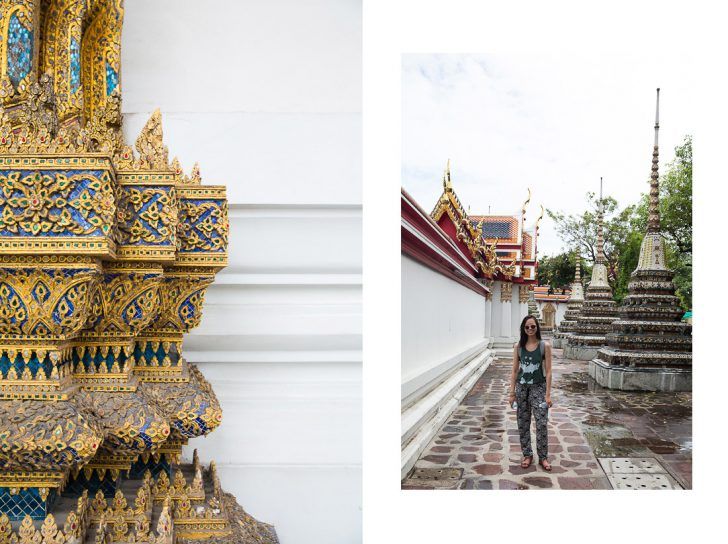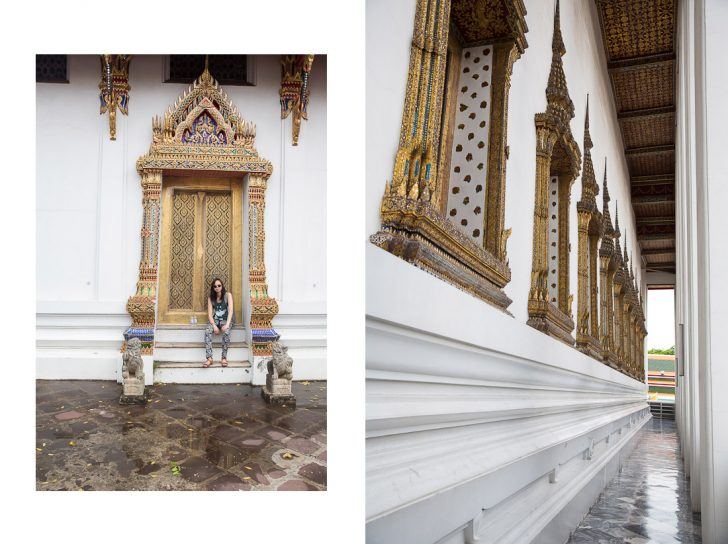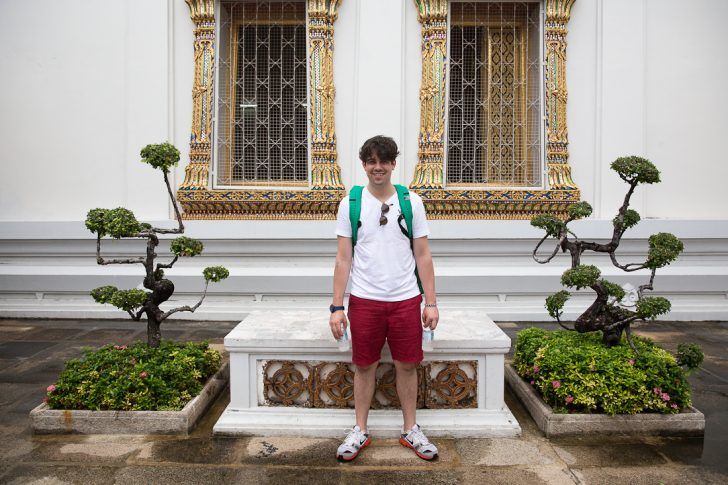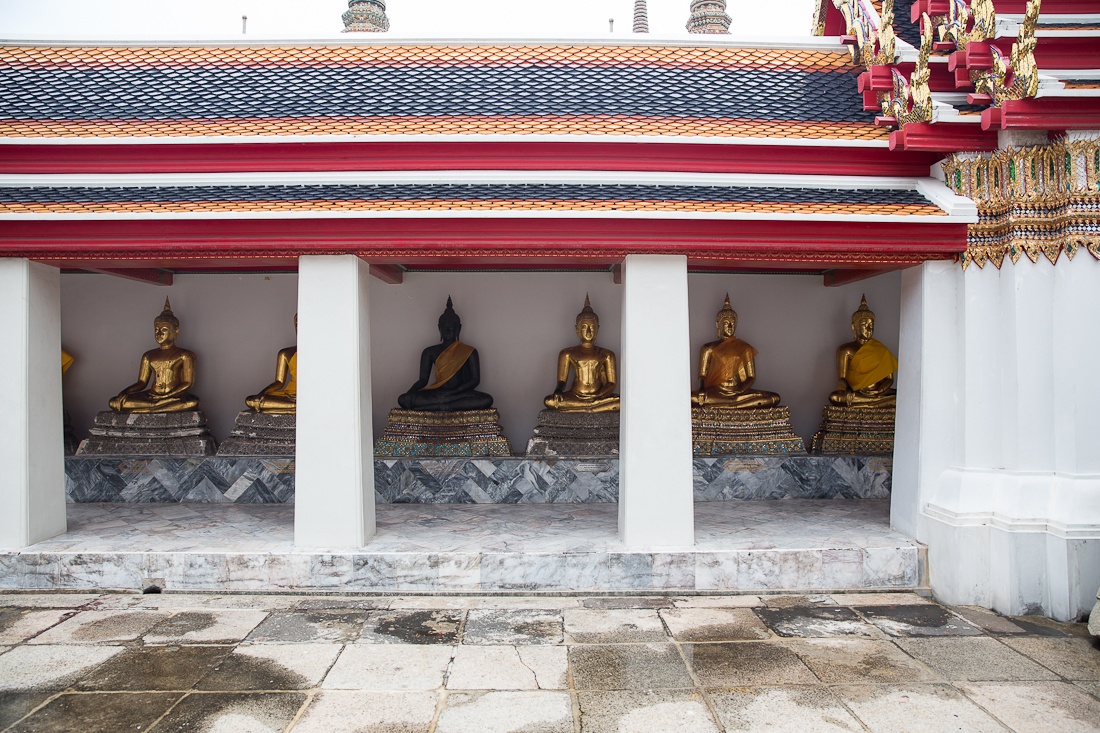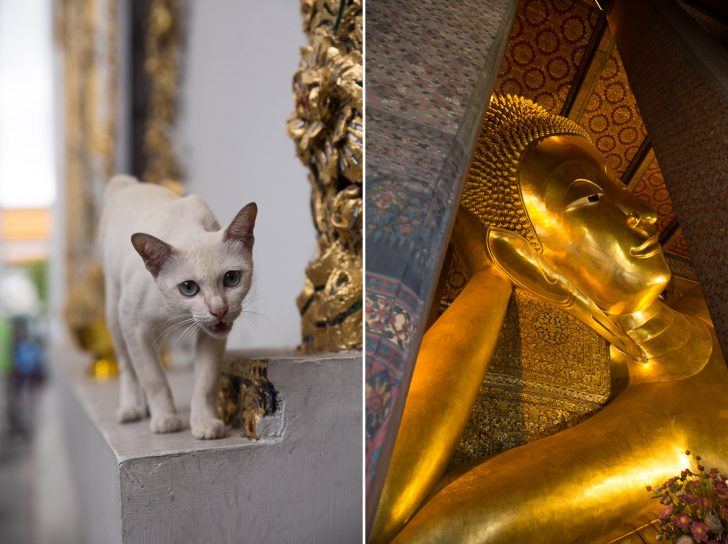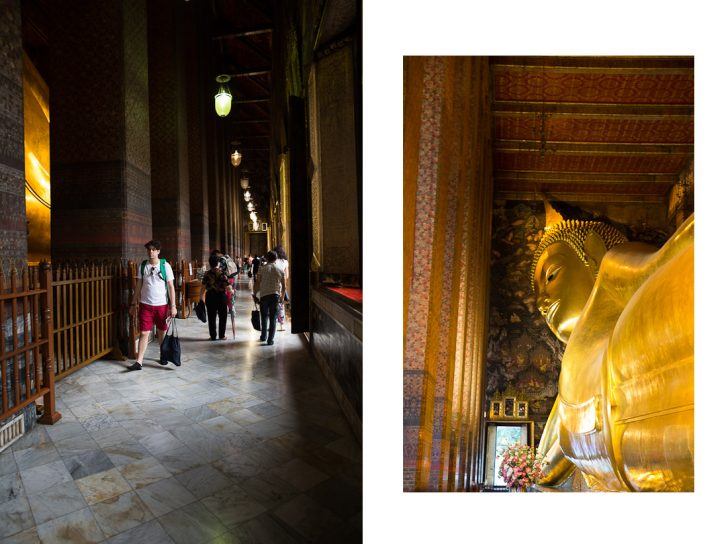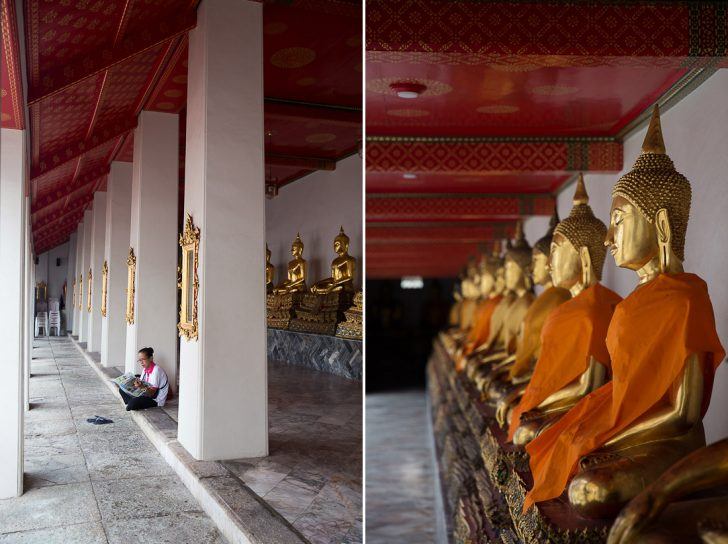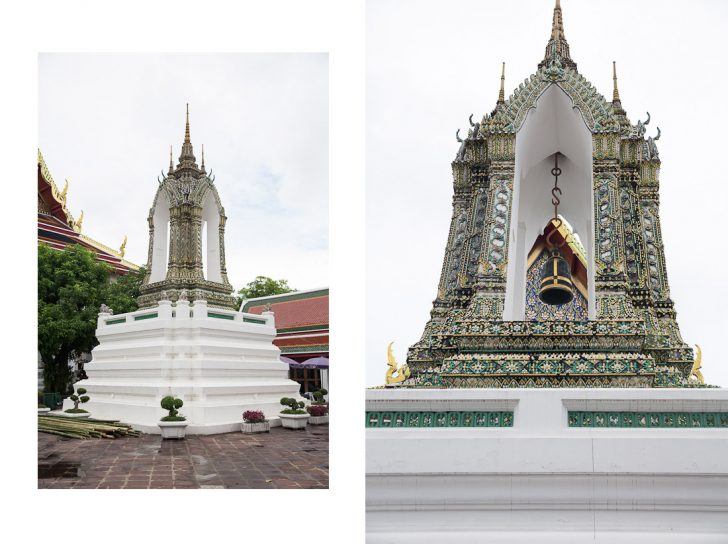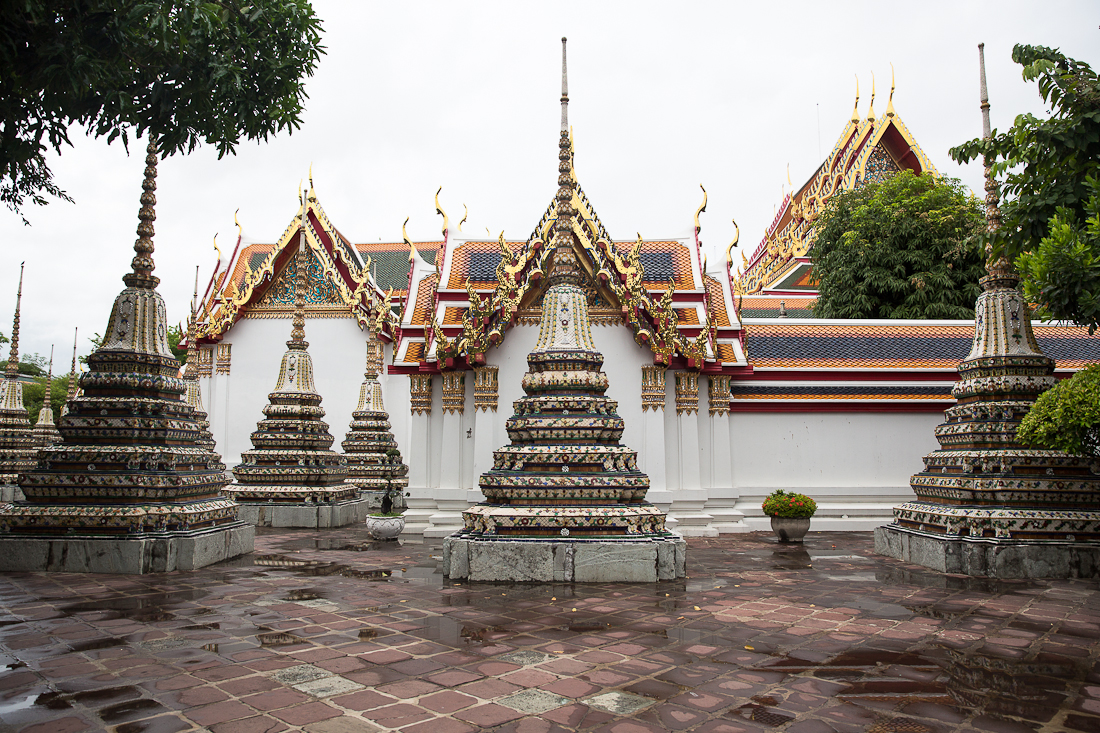 The Reclining Buddha
Wat Pho was the second temple we visited after Wat Arun and this one was my favorite. It's much larger than Wat Arun and features the Temple of the Reclining Buddha, a massive 160 ft golden buddha statue lying on its side. His toes are probably bigger than my body.
Like my neon greon cardigan? The temple offers rental clothing if you're not dressed conservatively enough (covered shoulders + knees). The buddha is a quick walk through and after that, we explored the surrounding grounds.
There are a number of courtyards featuring smaller buddha statues (over 1,000 buddha in total) and beautiful golden doors. Wat Pho is one of the oldest and largest temples in Bangkok and named after a monastery in India where Buddha is believed to have lived.
The site was originally a center for traditional Thai medicine and a massage school remains today, in the northern walled compound. Near the Reclining Buddha is a small raised garden, with a bodhi tree centerpiece believed to have arisen from the original bodhi tree in India where Buddha sat awaiting enlightenment.
Getting there
The temple is located right past the ferry dock in Bangkok's Rattanakosin district. If coming from Wat Arun, simply walk straight off the pier and slightly to the right.
Beware of any "friendly" locals who approach you good-naturedly informing you that the temple is "closed for renovation" or in the "opposite" direction. Just keep walking and you'll see the temple immediately.
Wat Pho is a well-known tourist attraction and hunting ground for scammers, who often want to lead you past jewelry stalls (where they'll make a commission) or charge you a fee for bringing you to "another, impressive temple" that is "open".
Other can't miss activities in Bangkok? The city's tasty night markets!
Planning a trip to Thailand? Save this post by pinning it for later or read the full series:
---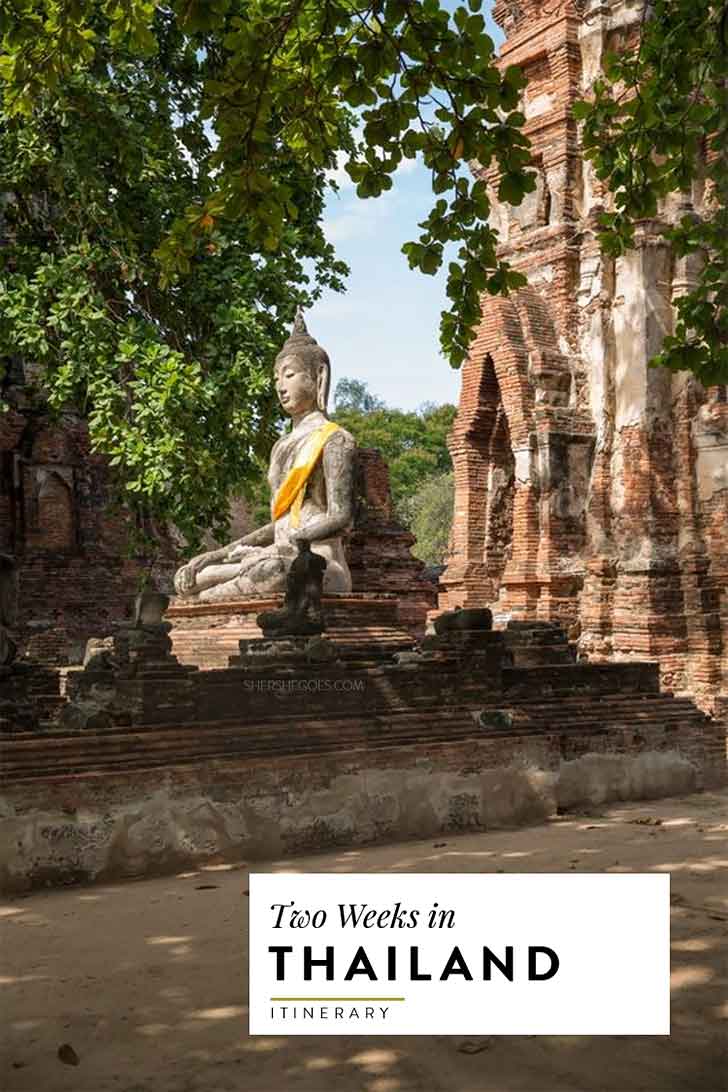 And that's a wrap! Our 2 week trip to Thailand in a nutshell. Have you been? Let me know your recommendations if so!