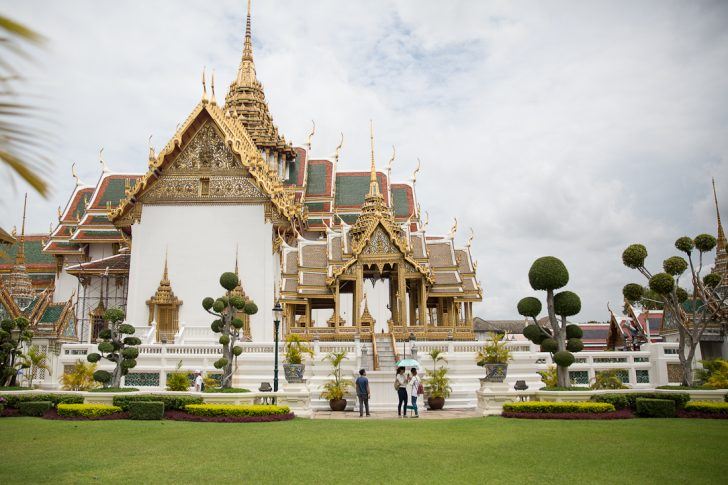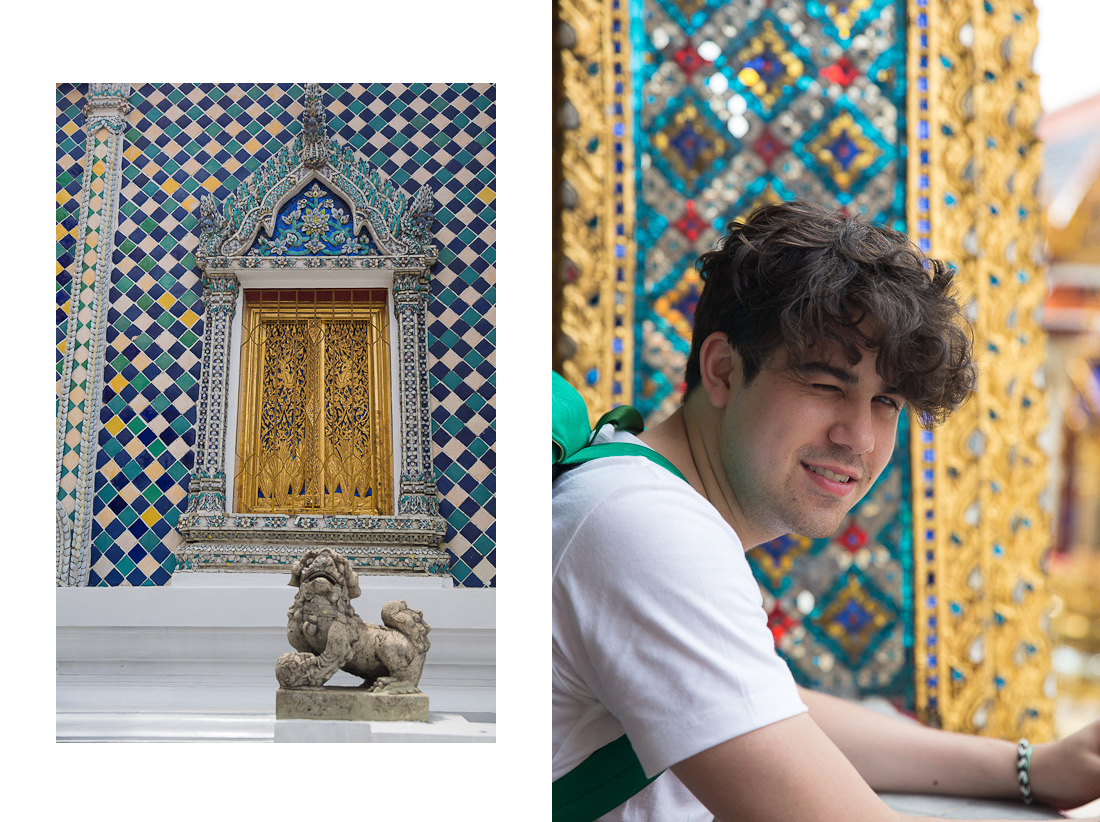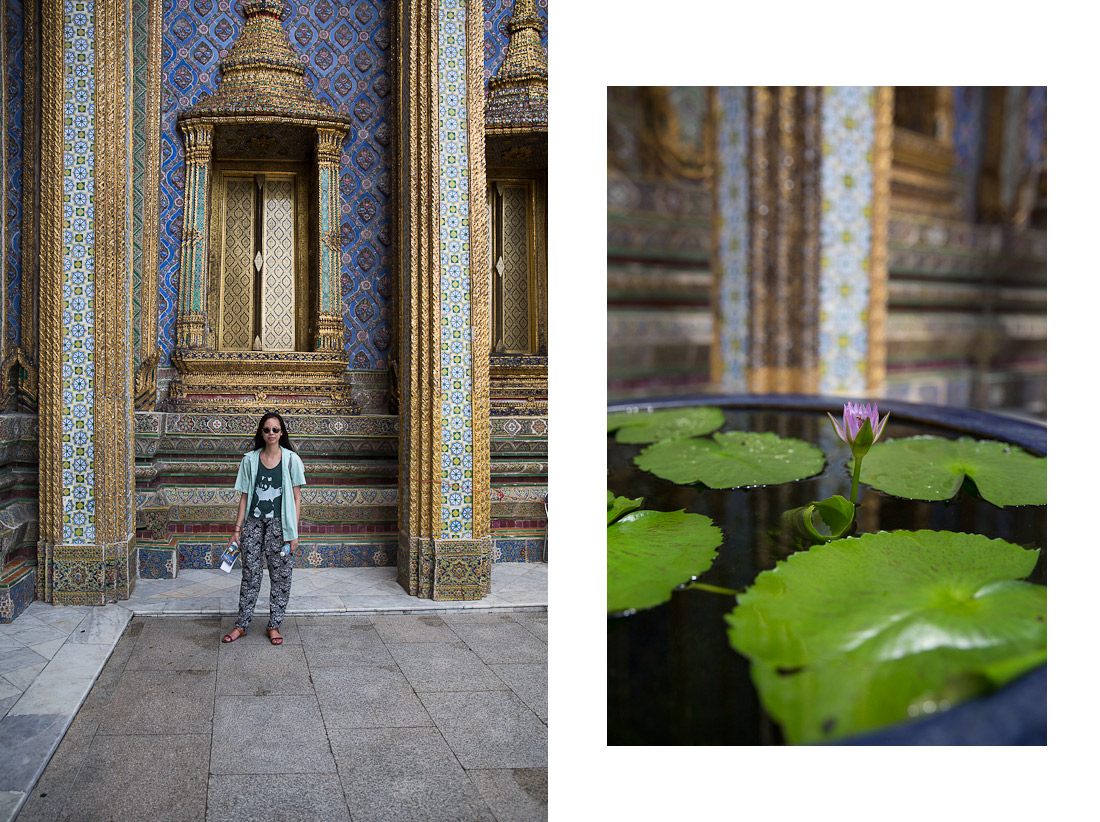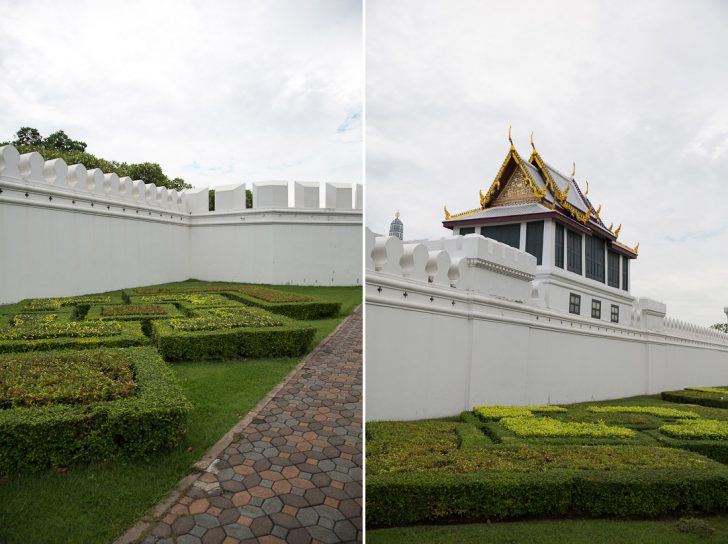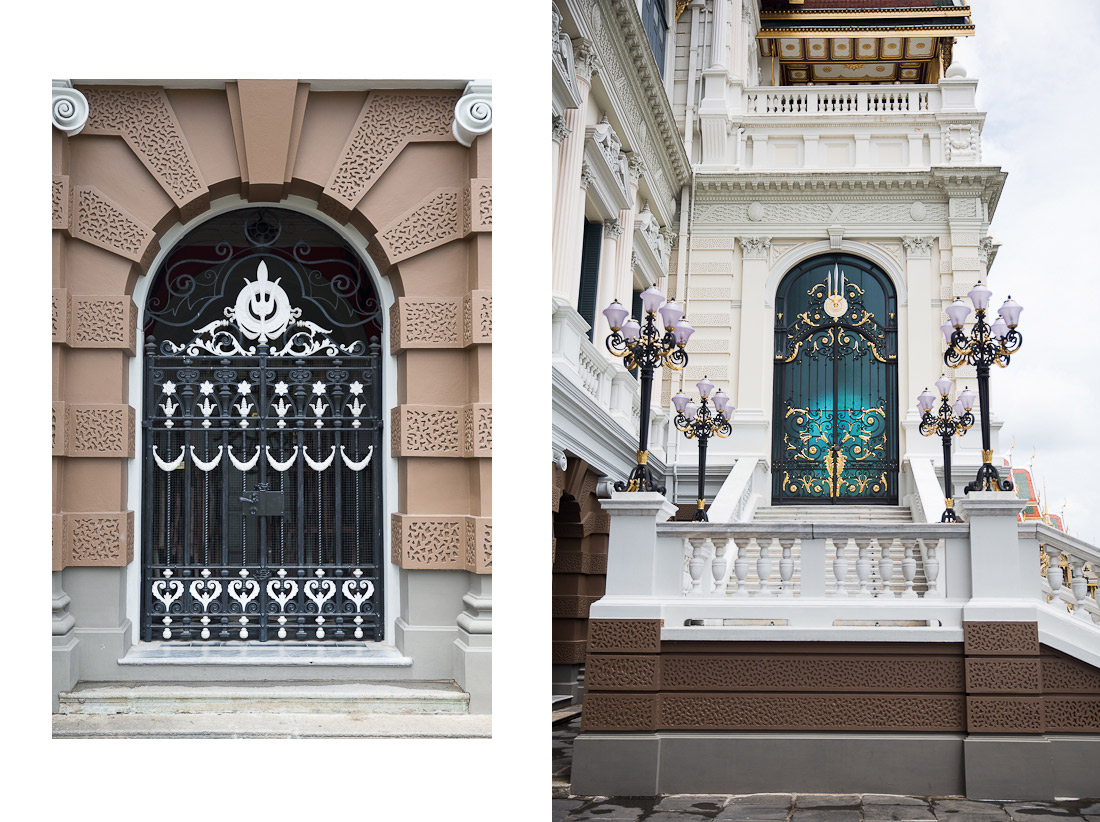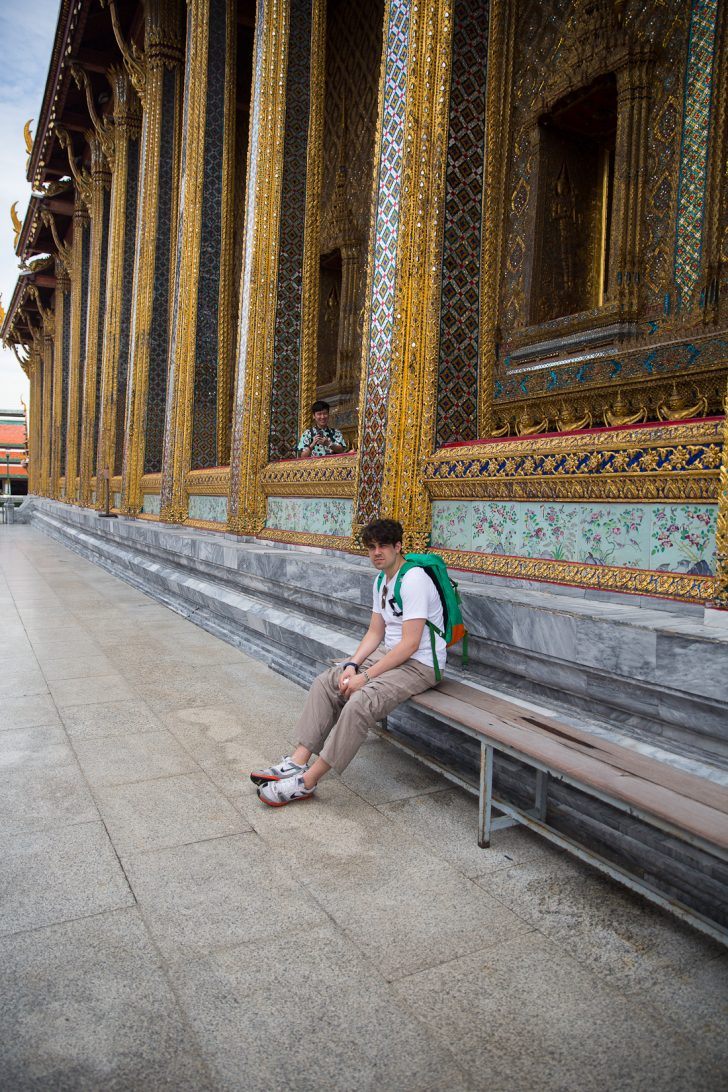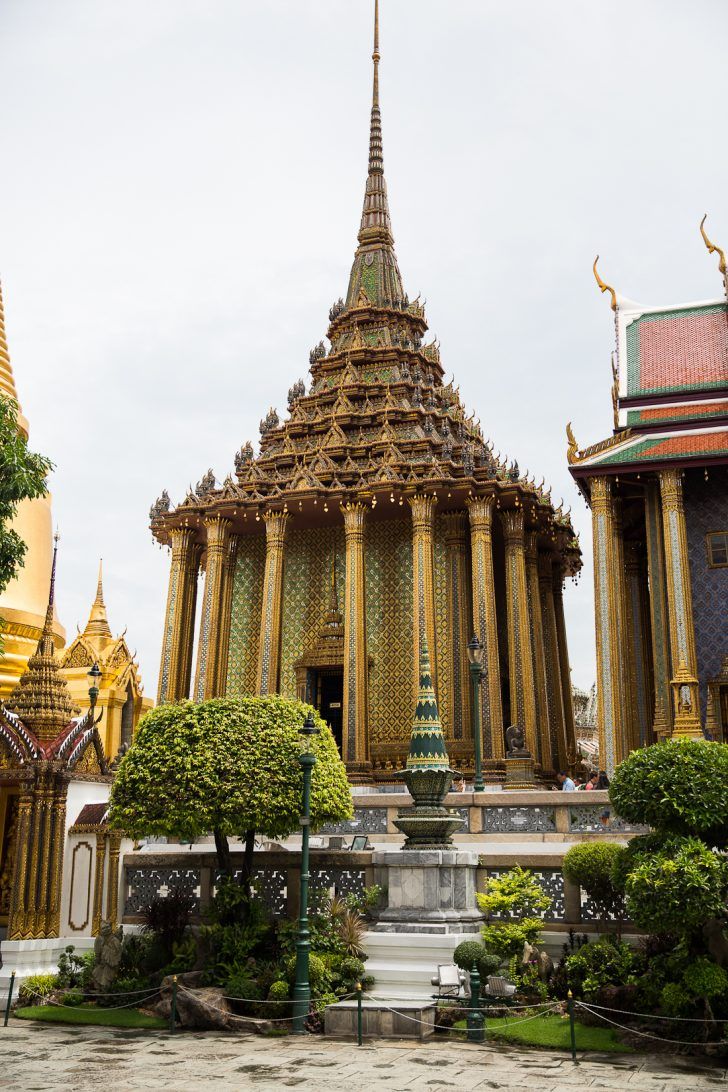 The Grand Palace
The Grand Palace in Bangkok was once the official residence of the Kings of Siam and is an impressive walled compound nearby the temples of Wat Pho and Wat Arun on the banks of the Chao Phraya river. The Palace is made up of numerous buildings, pavilions, gardens and courtyards and can take a while to explore.
The Palace hasn't been used as the official royal residence since the mysterious death of King Rama VIII (the older brother of the current King) was found shot dead in his room in 1946. Thailand has the utmost reverence for the monarchy and even today, the subject is taboo to discuss publicly.
This was our last tourist stop on a blazing hot day in Bangkok and we went through rather hurriedly. It's also the most crowded. The same conservative dress code applies and here, they're more strict with the men. You'll be instructed to put down a deposit and put on long pants (shorts don't quite cut it) if you're not already wearing them.
I managed to get a couple photos despite the heat and crowds but this is one attraction that's probably best just wandered. There are so many things to see, including the Emerald Buddha, Inner and Outer courts, Siwalai Garden and museum. There's also a couple distinctive and beautifully decorated gold and rainbow buildings (don't miss Dusit Hall). We mostly hung around those before calling it quits and grabbing a couple of iced coffees from the entrance cafe.
Admission here is steep. 500 B per foreigner (about $16 USD as of today); free for locals. Open daily from 8:30am – 3:30pm