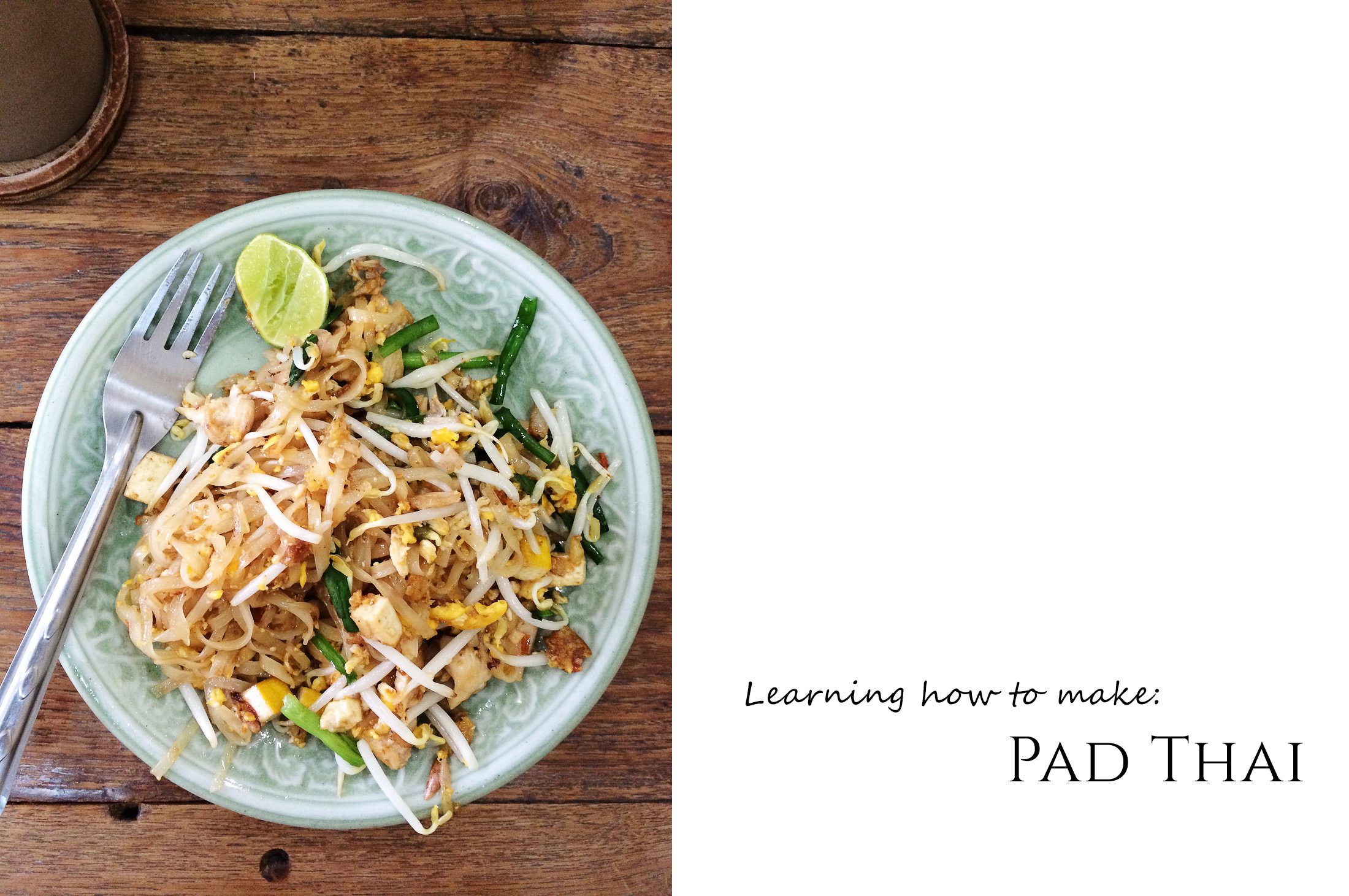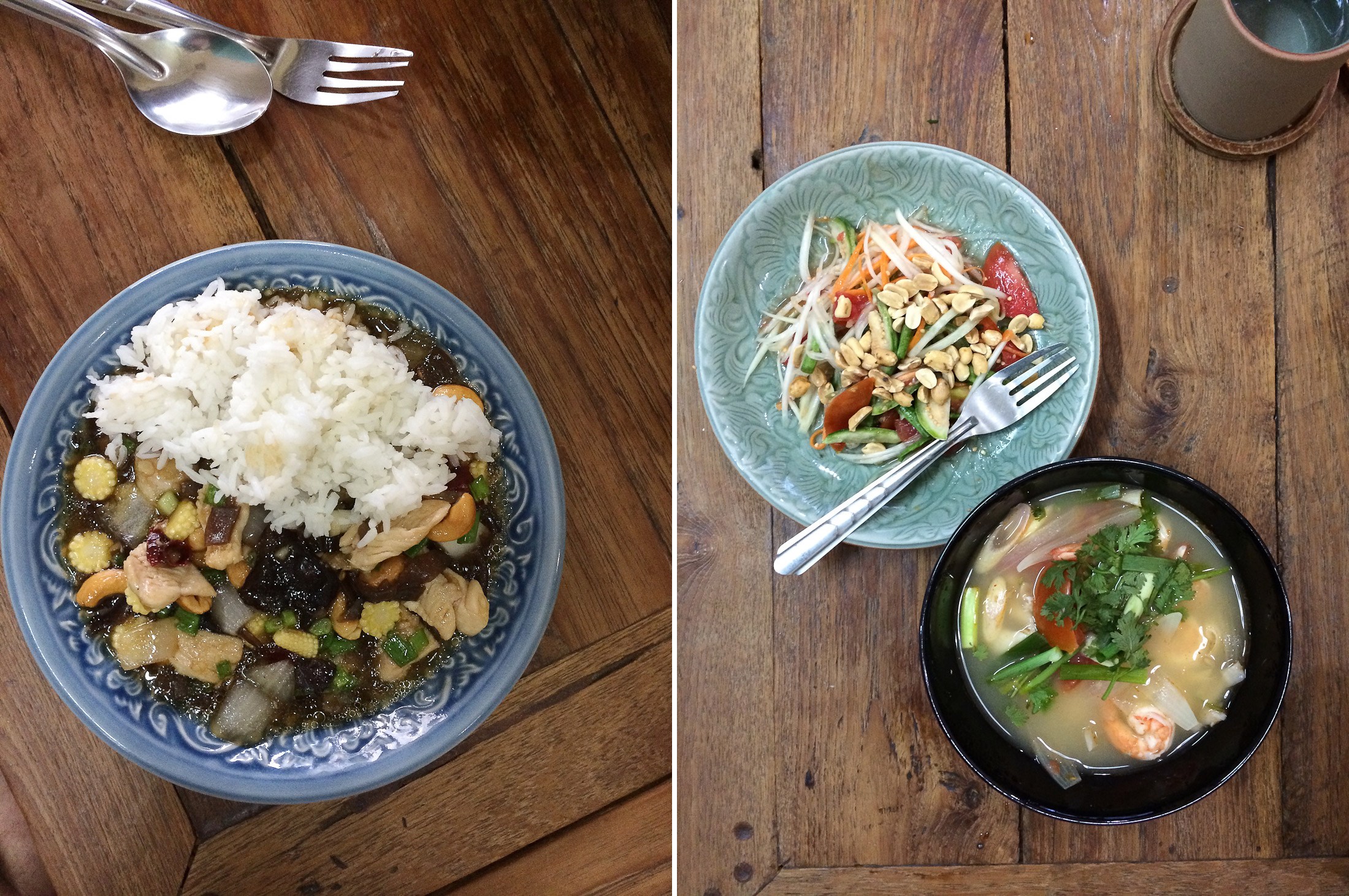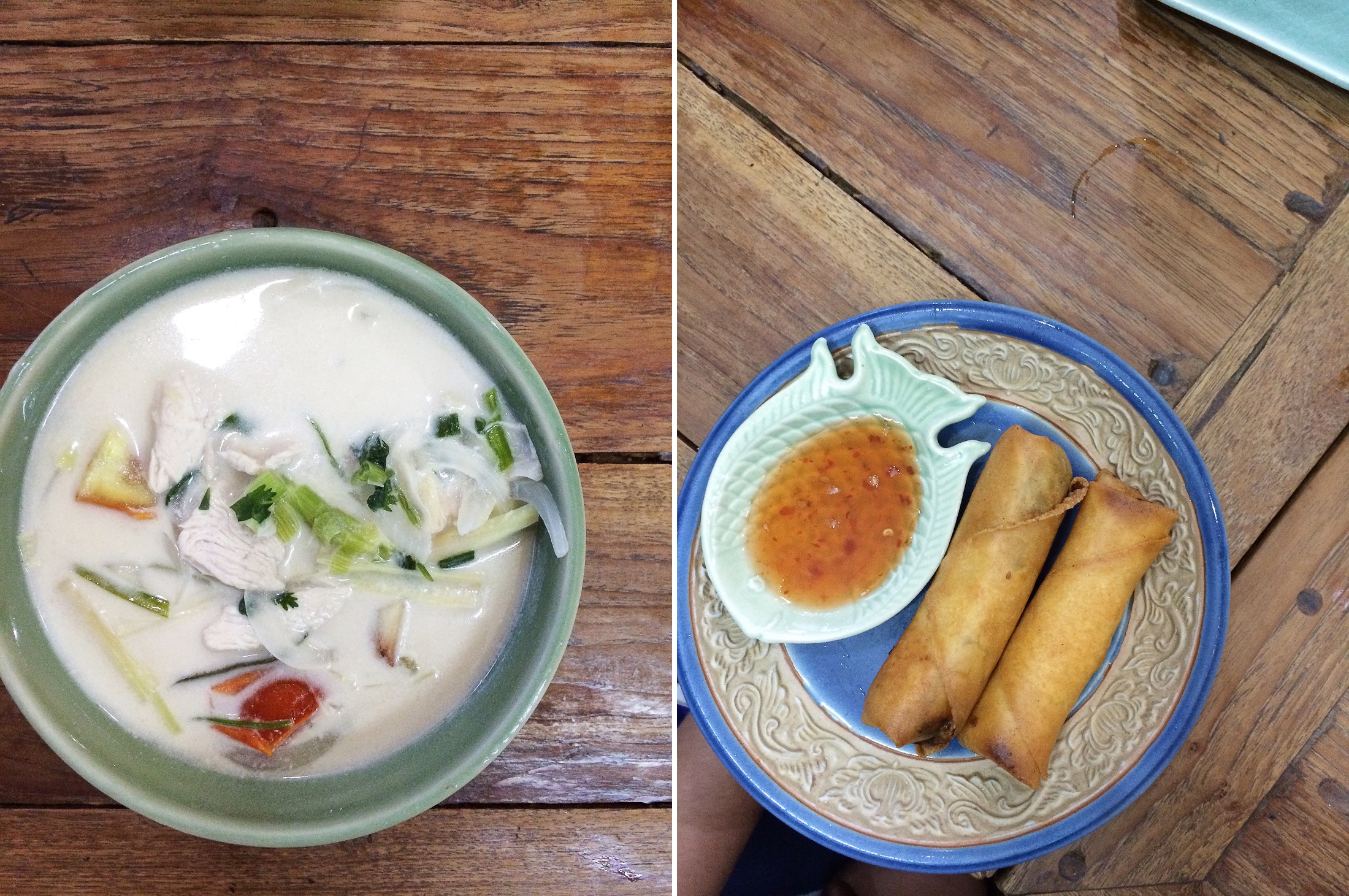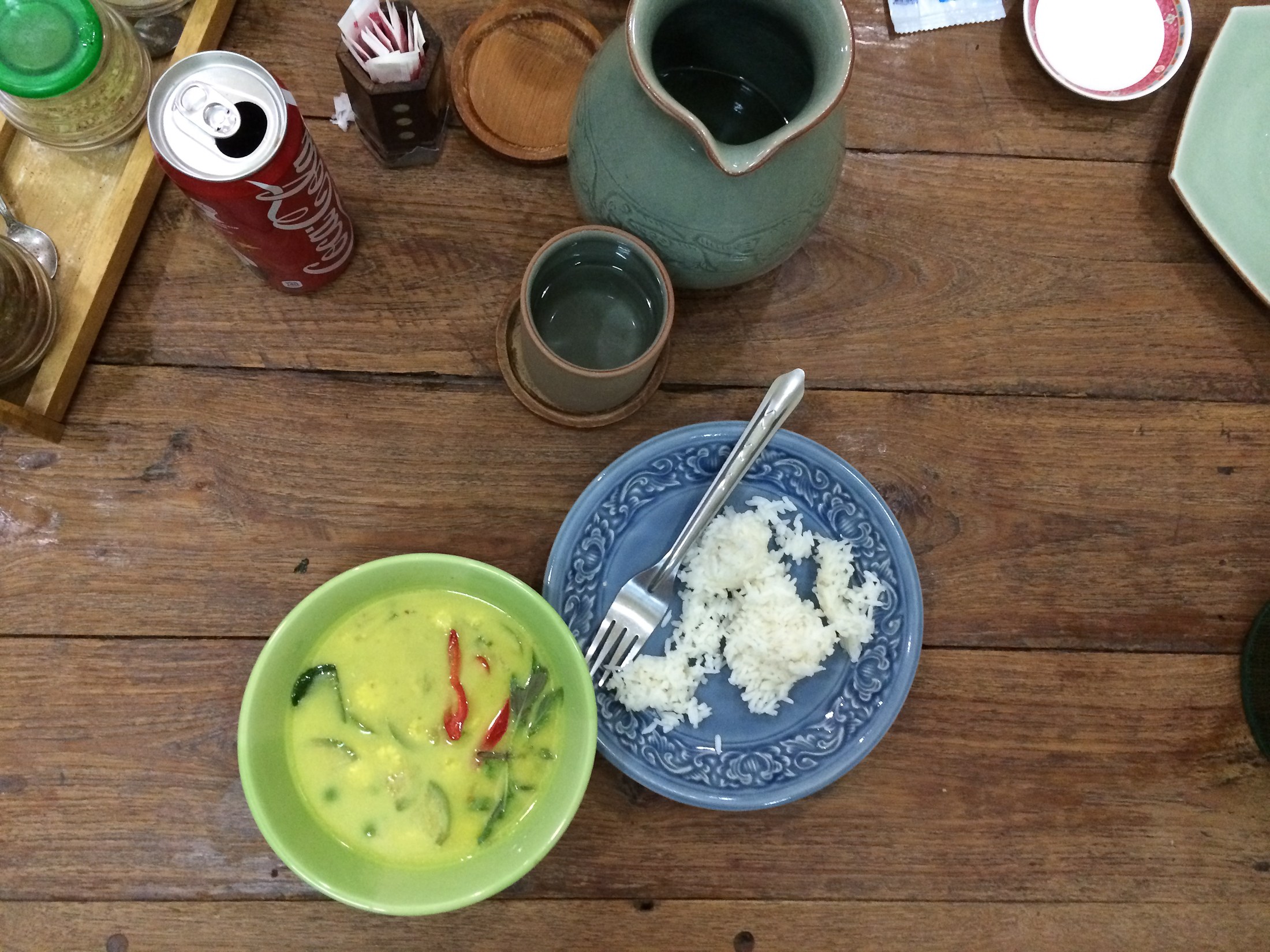 After we picked up our ingredients at a local Thai marketplace and learned about all the sauces, veggies and herbs we'd be using, we headed back to the cooking school to learn how to make our favorite Thai dishes.
Most of the thai cooking courses in Chiang Mai offer morning, evening or all day classes. The morning and evening allow you to select 5 dishes to make, including an appetizer, soup, two entrees and a curry while the all day courses have a full banquet of 8 dishes, including dessert.
I was a little bummed we wouldn't be able to make mango sticky rice, having heard so much about it, but the evening class worked perfectly for our schedule so that's the option we chose.
We each made different dishes, for a total of:
soup: hot and sour prawn soup & chicken in coconut milk
appetizer: spring roll & papaya salad
stir fry: pad thai & chicken and cashews
curry: paneng curry with pork & green curry with chicken
Looking back, I think it'd have been nice to all cook together (you go to separate rooms depending on which dish you selected to make). At the time I thought it'd be nice to learn how to make everything, ha, so C and I split up in different rooms.
The instructors were great and even if you can't cook, they make it very easy. The school pre-sorts the ingredients so that everyone has their own plate or bowl of veggies. I liked how that made it simpler to chop and go. Everything is portioned individually except the curry; the curry paste is made together by everyone as it's pretty labor intensive.
After you make each course, everyone sits down to eat together in the seating area, which is nice! Then you go off and cook again. By the time we got to the third course, we were so full and had zero appetite for the curry dishes. The school does offer tubberware if you'd like to take anything home, which I thought was a nice touch. Unfortunately we didn't as our hotel didn't have any way to heat the food up. Everything is SO good that we gorged ourselves.
I had a lot of fun taking the evening cooking class. It was great to learn how to make some of the classics and also a great way to meet other people in Chiang Mai. The school we had limited each class size to 8, and we were in a room of other Americans, who also happened to be from New York! They mentioned they had gone to tiger kingdom and an elephant sanctuary and it was nice to hear about their travels.
At the end of the night, everyone receives a glossy color cookbook full of all the dishes (not just the ones you personally made), which I thought was a cute souvenir. It's also proved handy as we've experimented with recreating a couple Thai dishes since we've gotten back. I thought I'd share this recipe for my favorite pad thai, below:
Pad Thai
serves 1
250 grams rice noodle 50 grams chicken (or whichever protein you'd like) 3 tbsp. oil 20 grams spring onion or chives 1 tsp. sugar 2 tbsp. fish sauce (veg: soy sauce) 2 tbsp. oyster sauce (veg: mushroom sauce) 1 egg 30 grams bean sprouts or cabbage 1 tbsp. chopped garlic 50 grams tofu (cut into 1 cm. width cube) 1/2 cup water
Heat the oil over low heat, add garlic and fry until fragrant
add the chicken and tofu and stir until the chicken is cooked
break the egg in and spread the egg with the chicken until cooked
move the chicken and tofu mixture to the side of the wok and add noodles and water, let noodles cook until tender
season with fish sauce, oyster sauce and sugar
add the bean sprouts and chives
turn off the heat and serve with fresh vegetables.
add lime juice, ground peanuts and chilis, season to taste
If you're vegetarian, you can modify the dish for the substitutions above.
Tips & Pointers for Cooking Pad Thai
Hot Oil: When we made pad thai in the class (and all the dishes for that matter) the instructors kept the oil / fire very, very high so that everything cooked quickly. If you have a wok, it will work to heat the food even better. We just have a regular cooking pan at home but it still works!
Season to Taste: The sauce amounts are flexible, I would just add the soy sauce and oyster sauce in proportion until the dish is seasoned the way you like it. Asians don't really measure when they cook ha. When we recreated the dish back home, we ignored all the actual quantity amounts since we made a large batch for 4 and added the sauces until the noodles and chicken have a slightly browned color. I'm also not a huge fan of cabbage or tofu, so we left that out and it still tasted great!
Ingredients: In America, you can generally find all the Asian ingredients in Chinatown or Koreatown (if you're in a city) or even Whole Foods will have some version of Asian sauces. It's best if you go to an Asian grocery store because they'll have more variety in brands and fresher produce, but whatever you can get your hands on! Ideally, get fresh bean sprouts in the produce section so that they're crunchy. We bought dehydrated rice noodles which you have to hydrate on your own (kind of a pain) – can get fresh noodles or the packaged kind in the frozen section if your store carries it.