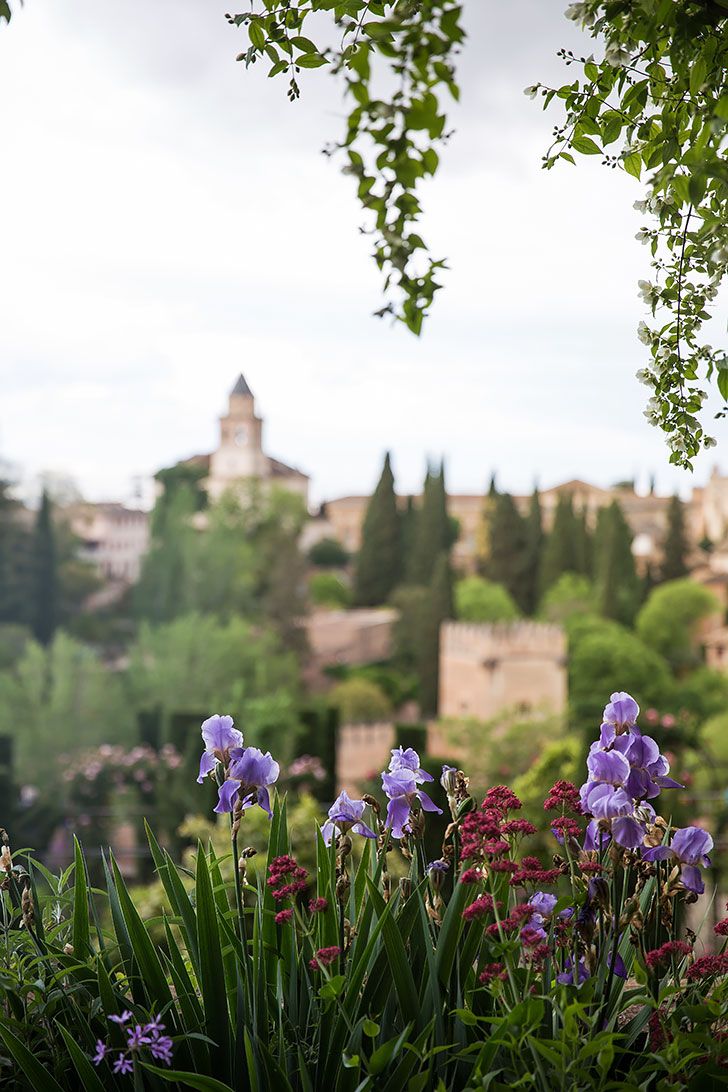 Visiting the Alhambra Palace in Granada
The Alhambra is the essential sight in Southern Spain. You know, the one on every guidebook cover, the one all your friends rave about, the one Rick Steves recommends… well you get the point.
What you might not realize is that the attraction is so popular that visitors are limited to just 6,600 per day. (Yes I thought that was an odd number as well.) "Ok, sounds straightforward, I'll just buy a ticket" you're thinking. Unfortunately it's not that easy!
Keep reading for my tips on how to score tickets to see the iconic Alhambra in Granada, Spain!
Or save this article to read later by pinning it ⇟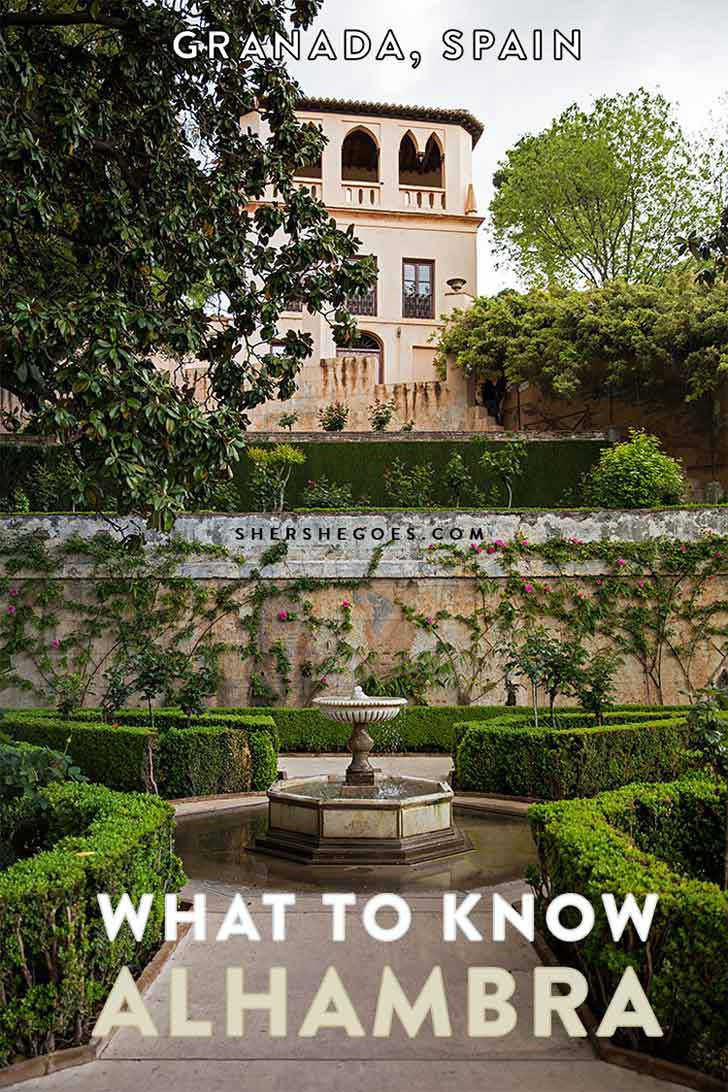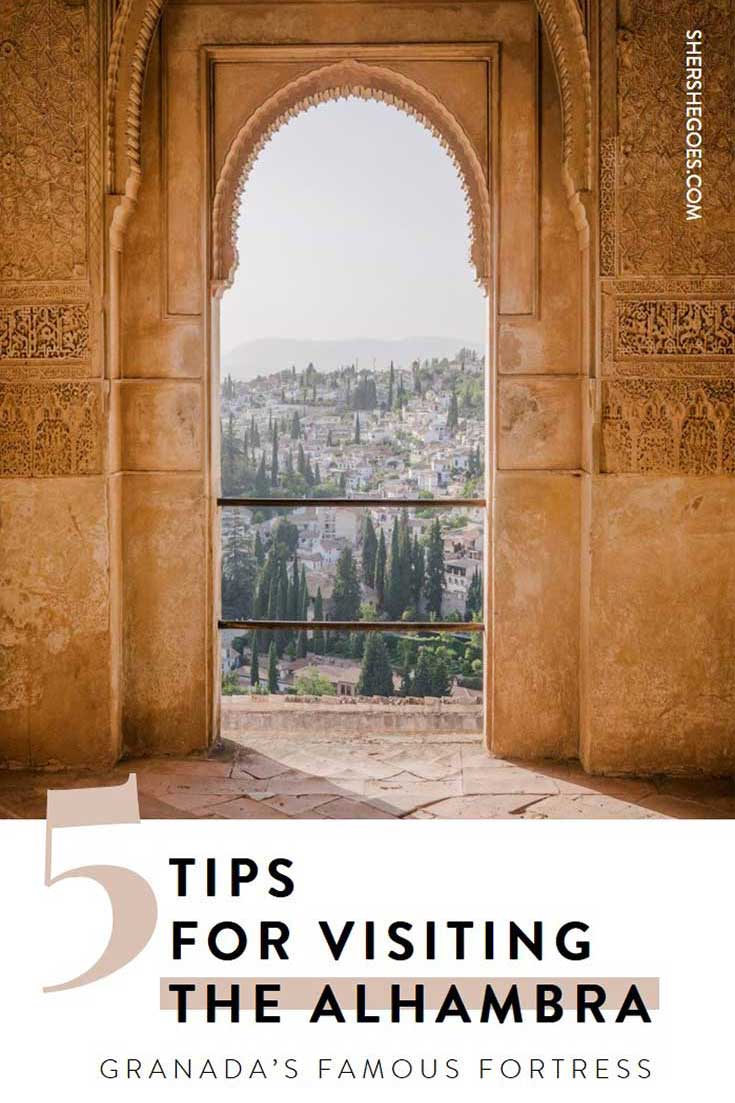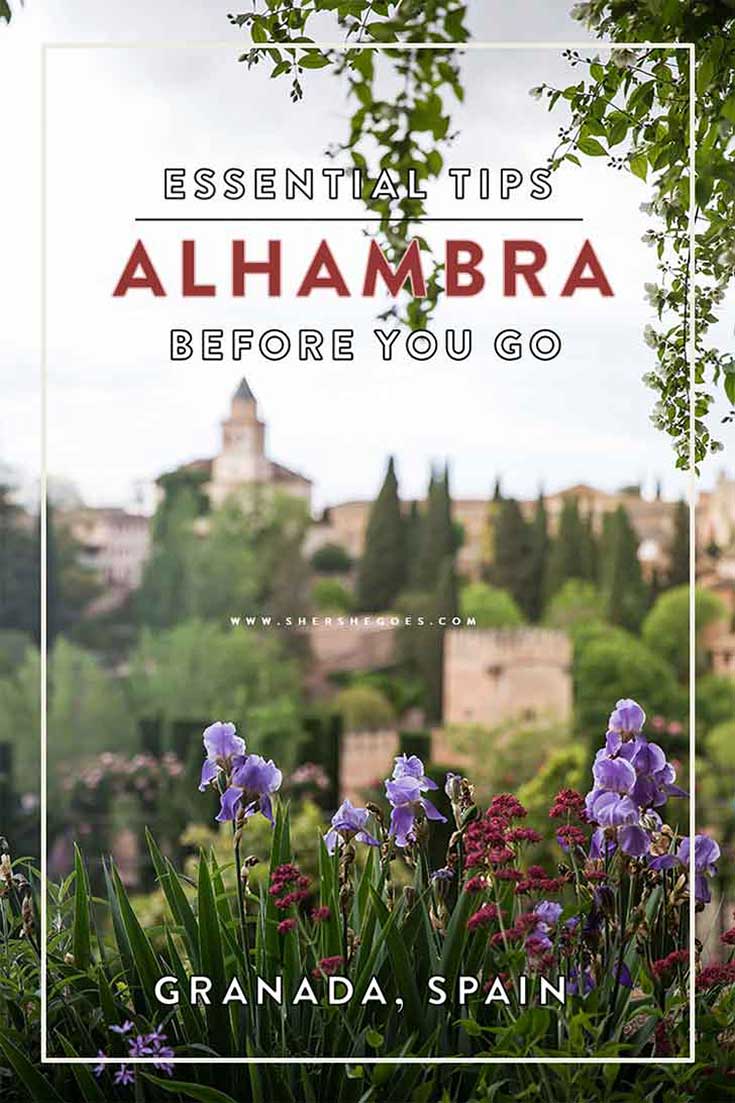 ADVERTISEMENT
---
---
The Alhambra Ticket Lotto
Well unfortunately, 6,600 tickets sounds like a lot but the Alhambra is such an iconic sight that tickets sell out fast and the recommended guideline is to buy them 90 days in advance. Plus, even though they allot that many per day, tickets are further restricted down so that no more than 300 people can enter the Palace section every 30 minutes.
I first searched for tickets 60 days out from my trip and only had 1 morning option of Alhambra palace tour tickets online left to me!
Alhambra Time Slots
Another thing to note is that tickets are sold in time slots. This was a new concept to me, but if you've already been to Barcelona and seen the Gaudi sights, you're probably familiar with this process.
When you buy a ticket for a time, you're committing to that specific time window. Show up early? Feel free to wait. Show up late? You're out of luck.
I found the whole process a bit confusing especially since it wasn't super clearly outlined in guidebooks, so I thought I'd write a post on what I learned in a tips and tricks guide to visiting the Alhambra!
Read more:
:
How to Visit the Best of Spain & Portugal
ADVERTISEMENT
---
---
The Alhambra
The Alhambra is Spain's most popular attraction clocking in over 2.3 million visitors per year. The site is a fortress-palace complex with 3 main parts:
the Alcazaba
palatial fortification aka ruins
the Palacios Nazaries
the Nasrid Palace (main attraction)
the Generalife
the architect's gardens
ADVERTISEMENT
---
---
Where to Buy Alhambra Tickets Online?
You can purchase tickets for the Alhambra online through their site. If you don't want to wait in line, you can purchase skip the line tickets on Viator, which also includes a guide.
There are a couple ticket options. The two most popular are the Alhambra General ticket, which gives you access to all the main highlights or an Alhambra at Night – Palaces ticket, which allows you to visit the Palaces lit up at night (the gardens at night are a separate ticket).
Most people buy the General ticket which includes the entire complex during the daytime. Serious photographers or Alhambra lovers can consider the night option as an add on. I chose to buy just the General daytime Alhambra ticket.
Timing Your Alhambra visit
The Nasrid Palaces are an enclosed attraction, with only 300 people are allowed to enter every 30 minutes for crowd control reasons. You must enter within the 30 minute window printed on your ticket, otherwise they will not let you in.
In spring and summer, there's typically a wait, so I would arrive 30 min – 1 hour ahead of your designated window to prepare for long lines. I found that time slots were strictly adhered to in Spain.
Read more:
Everything You Must Do in Cordoba, Spain
ADVERTISEMENT
---
---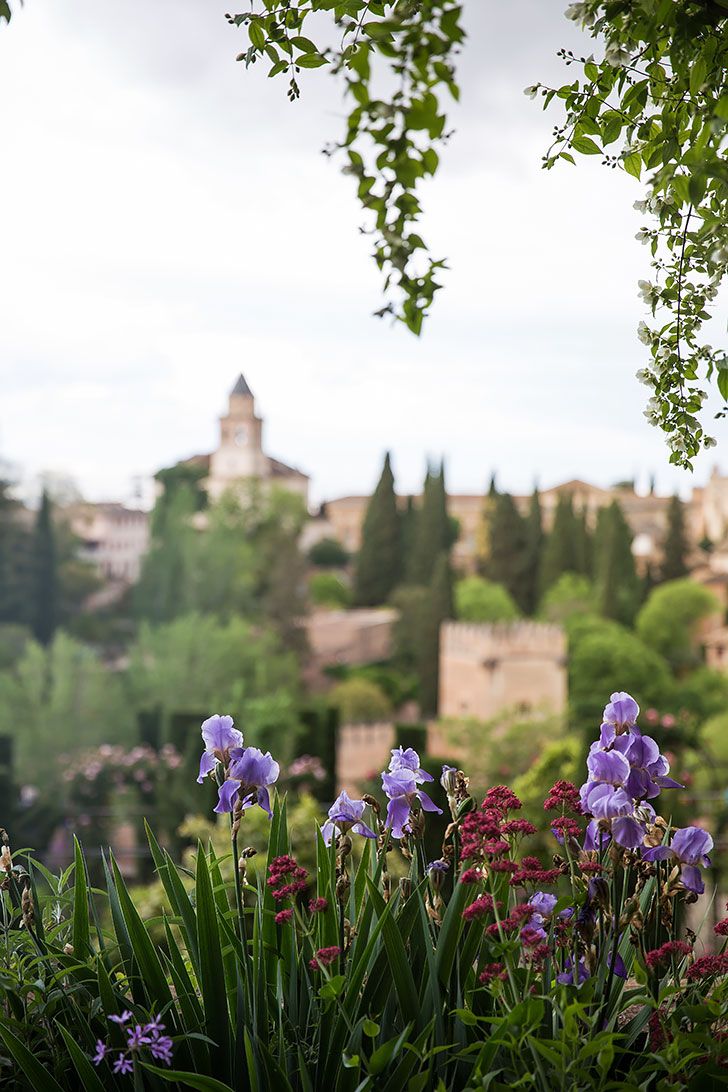 How many days to spend in Granada?
I'd recommend planning 3 days in Granada and looking at Alhambra tickets first before you confirm hotel dates and trains/flights. It'd be very disappointing to visit Granada without seeing the Alhambra!
Where to Stay in Granada: Anacapri Granada
This is a charming boutique hotel with complimentary breakfast and wifi. The best part was its location right on the old town and <5 minutes from the old bazaar and pathway to the Alhambra. If you want an affordable and centrally located hotel, the Anacapari is a great choice!
Book: Hotels.com, Booking.com
Check prices: TripAdvisor
ADVERTISEMENT
---
---
For those who are fine walking to the Alhambra and plan to see the Nasrid Palaces first, the Anacapri Hotel is a short 5 minute walk to the entrance gate and then about a 15 minute uphill walk. Alternatively, for those who prefer to take the bus, the Anacapri hotel is about a 6 min walk to the bus stop. Either way the hotel makes for a very convenient for a sightseeing base!
We stayed at the hotel for 2 nights and 3 days. You can read more about my Granada travel guide here for the best things to do and recommendations on what to eat!
Other Affordable and Centrally Located Hotels in Granada:
1 | Hotel Casa 1800 – close to the main sights, this hotel is in a restored old building with a gorgeous courtyard. Complimentary tea and breakfast.
Book: Hotels.com, Booking.com | Check prices: TripAdvisor
2 | NH Hotel Victoria – fantastically located in the heart of the city, this minimalist hotel has comfortable rooms and gorgeous decor.
Book: Hotels.com, Booking.com | Check prices: TripAdvisor
Read more:
:
9 Fun Things to Do in Granada
ADVERTISEMENT
---
---
Alhambra Tickets: Morning or Afternoon?
This is up to your personal preference. A lot of tour groups will go in the morning so people try to avoid the crowds by going in the afternoon. The entire complex takes about 3 hours to see at minimum, with the gardens being most extensive.
I bought a morning pass with an 8am Nasrid Palace time window. I ended up being first in line and had the palace to myself for a blissful 30 minutes before the crowds swarmed (and I mean swarmed).
Personally, I think a morning option is best because it gives you ample time to explore the complex without having to constantly check the time. If you see the Nasrid Palaces first thing, you'll have free time to wander the gardens and fortification ruins without having to constantly check the time to make sure you don't miss your Nasrid Palace reservation window.
Read more:
Visiting Seville? Read Our Travel Tips
ADVERTISEMENT
---
---
Visiting the Alhambra
The massive complex sits on a hill overlooking the town of Granada and can be accessed from two main gates. Both approaches start from the main square at Plaza Nueva.
Here is a map of the complex if you'd like to take a look in advance. It's also helpful to save the Alhambra map to your phone before your trip. I found that they seemed to be a bit stingy about giving out maps and guides in Spain – in the Alhambra, audio guides and maps are only given out inside the luggage storage room (not by the complex entrances or palace gates, oddly enough).
Option 1: On Foot
---
The first option is to walk on foot. Start at Plaza Nueva and climb Cuesta de Gomerez on a secluded, shady path lined with green elms. When you reach the Puerta de las Granada (Gate of the Pomegranates) turn left and climb farther until you reach the Puerta de la Justica (Gate of Justice) entrance.
This is a beautiful walk but quite steep. The Justice Gate is the recommended Alhambra entrance if you buy an early morning ticket as it's closest to the Nasrid Palaces and will save you a walk within the complex.
Walking on foot is convenient if you've pre-bought an 8am time slot but a steep 15 min uphill
Option 2: Via Bus
---
The second option is to take a minibus from Plaza Nueva. Either bus no. 30 or 32 is fine, they run every few minutes and cost €1.20 upon boarding. The minibus goes along the main road and instead of turning left, heads farther up to drop you off at the Main Entrance.
This entrance is for those who haven't pre-purchased tickets and is physically closest to the Generalife gardens. If you have a ticket for an afternoon or late morning Nasrid Palace time slot, you can plan to visit the gardens first.
If you have an afternoon time slot, take the minibus and enjoy a leisurely ride
Read more:
:
How to Spend 1 Week in Southern Spain
ADVERTISEMENT
---
---

If You're in Granada and Forgot to Buy Alhambra Tickets in Advance
Well.. I wish you had read my blog post earlier. Feel free to sign up for my newsletter to the right and get first access to all my new posts! self promotion plug ha!
If you forgot to buy tickets in advance and are in Granada, there are a couple last minute options to get Alhambra tickets the same day.
First check with your hotel to see if they have any. Some hotels buy a limited quantity for their guests. You could also book a night tour which covers the Nasrid Palace in full, but excludes the gardens.
How to Skip the Line at the Alhambra
If you book a tour option, you'll get to skip the standard queue and have the bonus of joining an informed, guided tour. Viator offers an excellent 2.5 hour tour of the Alhambra and Generalife gardens that is fairly priced and also includes free hotel pick up and drop off.
While the guided tour is obviously slightly more expensive than purchasing the direct ticket, being part of a tour group avoids is much more convenient, avoids the steep hill (which left me out of breath) and skips the line. The Viator guided tour covers the Alhambra palace in depth, pointing out relics and reliefs you might not otherwise notice.
If you have the Rick Steves Spain book you can read his commentary for your own walkable tour, or you can book a more lively in-person tour – whichever is your personal travel style.
You can find more details about guided tours of the Alhambra here.
ADVERTISEMENT
---
---
And there you have it, my recommendations for seeing the Alhambra in the easiest way possible!
For the actual visit itself, I recommend picking up a copy of Rick Steves Spain Guide. He has an excellent couple of pages walking you through the various rooms and points out specific details and noteworthy fountains. I chose to skip purchasing the audio guide since he did such a comprehensive job explaining!
Visiting Spain – Travel Checklist
To make the most of our time, we booked open jar flights, flying from NY to Madrid and departing from Lisbon. Check flight deals for your dates here.
For getting around within Spain, we recommend the local train system. Both fast and slow options are available, so Spain train travel is easy and effective! The only catch? It's difficult for non Spanish users to book. Instead, book your tickets on Omio, which is much more convenient for English speakers and accepts international credit card holders. Check train schedules for Spain here.
We mixed up our accommodation throughout the trip, alternating between Airbnb and hotels. You can browse last minute Spain hotel deals here. 
Lastly, be sure to visit Spain with travel insurance. Whether you get injured and need to be hospitalized, your phone gets stolen, or a flight delay leaves you with nothing but the clothes on your back, travel insurance will help when you need it most. Get a quote for your trip here.
You Might Also Enjoy:
Spain Vacation Planning Articles
Spain and Portugal: A Perfect Itinerary to Explore Both Countries!
Headed to Andalusia? Check out this 7 day Southern Spain travel guide
Granada
How We Spent 3 Incredible Days in Granada
Insider Tips for Visiting the Alhambra Palace
Seville
The Best Things to Do in Seville
A Spain Food Guide: Important Tapas + Food Names in Spanish!
Cordoba
Spain's Hidden Gem: The Quaint Town of Cordoba
Don't Miss Cordoba's Patio Festival! Here's Why
Follow me @Sher She Goes on