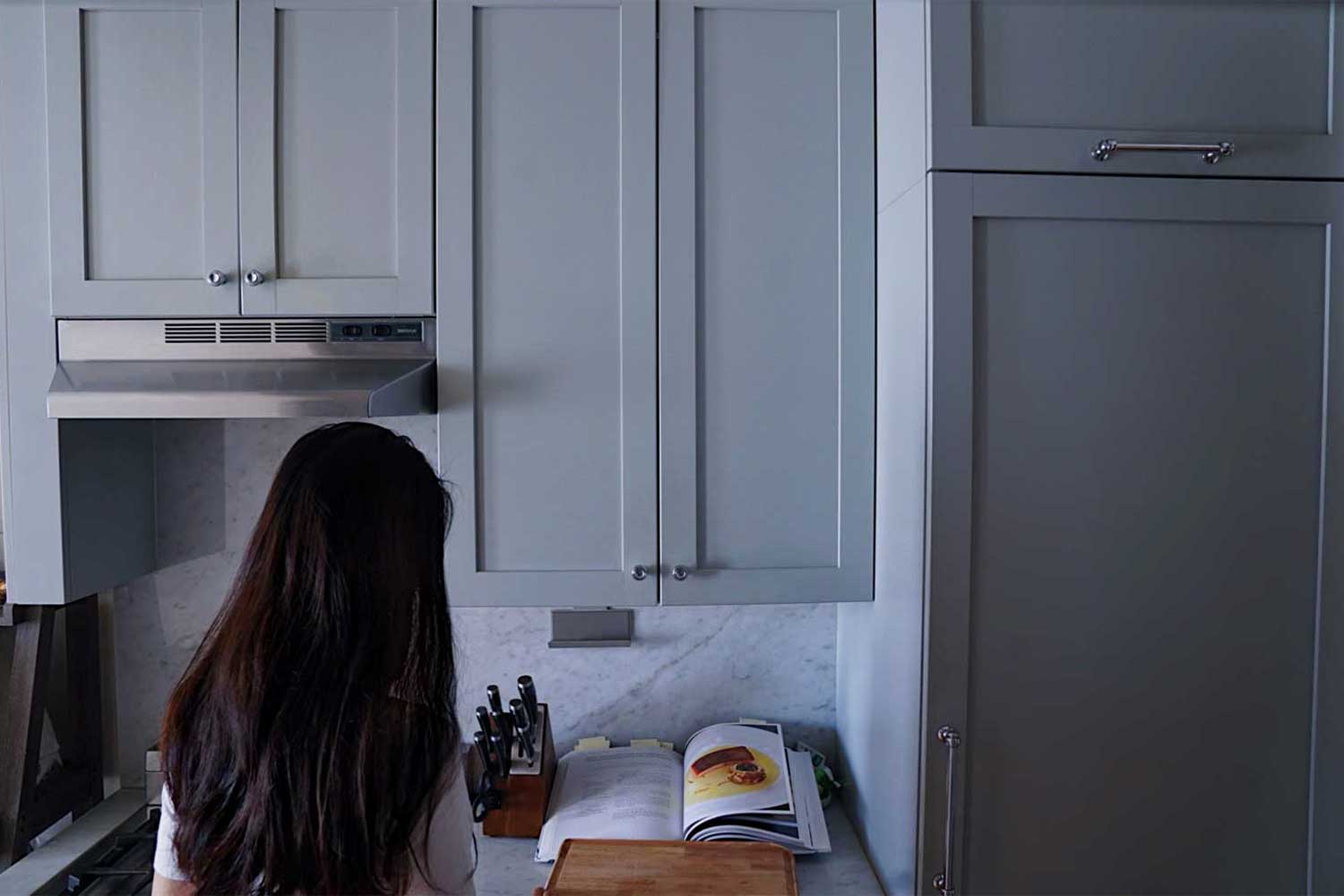 NYC Kitchen Renovation
The one place I've been spending most of my time during quarantine?
The kitchen!
From cooking to baking to juicing to trying out new gadgets, I've been having a lot of fun experimenting in my kitchen, tiny as it may be.
We remodeled it a while ago but as with all things, it never really occurred to me to document the renovation process… until I realized it was one of the most common questions I got from people who came over (or saw it in a zoom call)!
ADVERTISEMENT
So I put together a quick video about my process undergoing a NYC kitchen remodel.
I realized there was a lot to cover, so this is part 1. It covers how to tackle a renovation from start to finish and design tips to consider.
Tiny kitchens, especially narrow galley kitchen spaces, can be a little tricky, but I feel like we made the most of the space!
If you have any questions, let me know and enjoy the video.
Keep reading, or pin this post to read later ⇟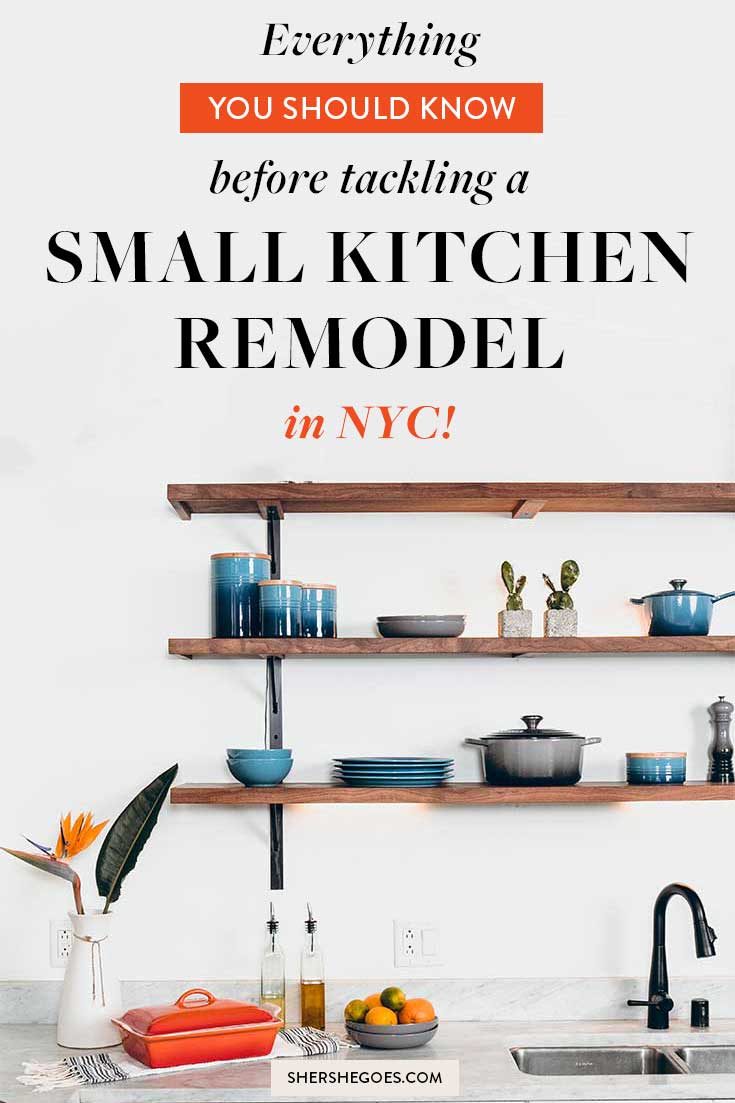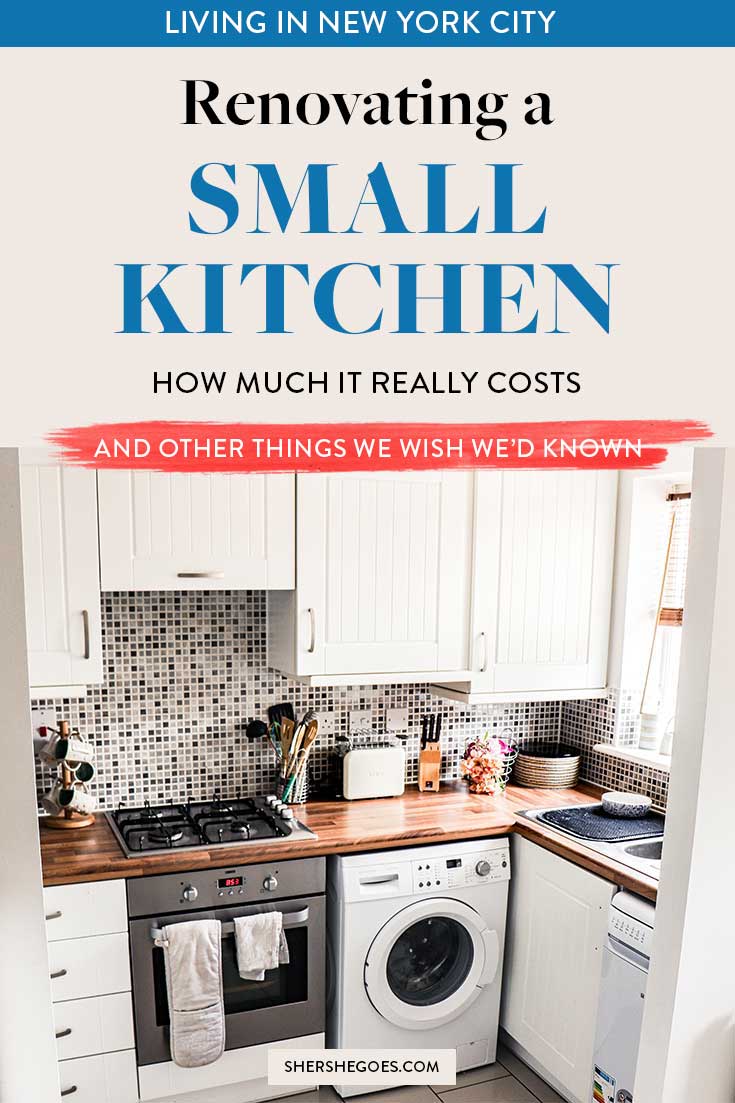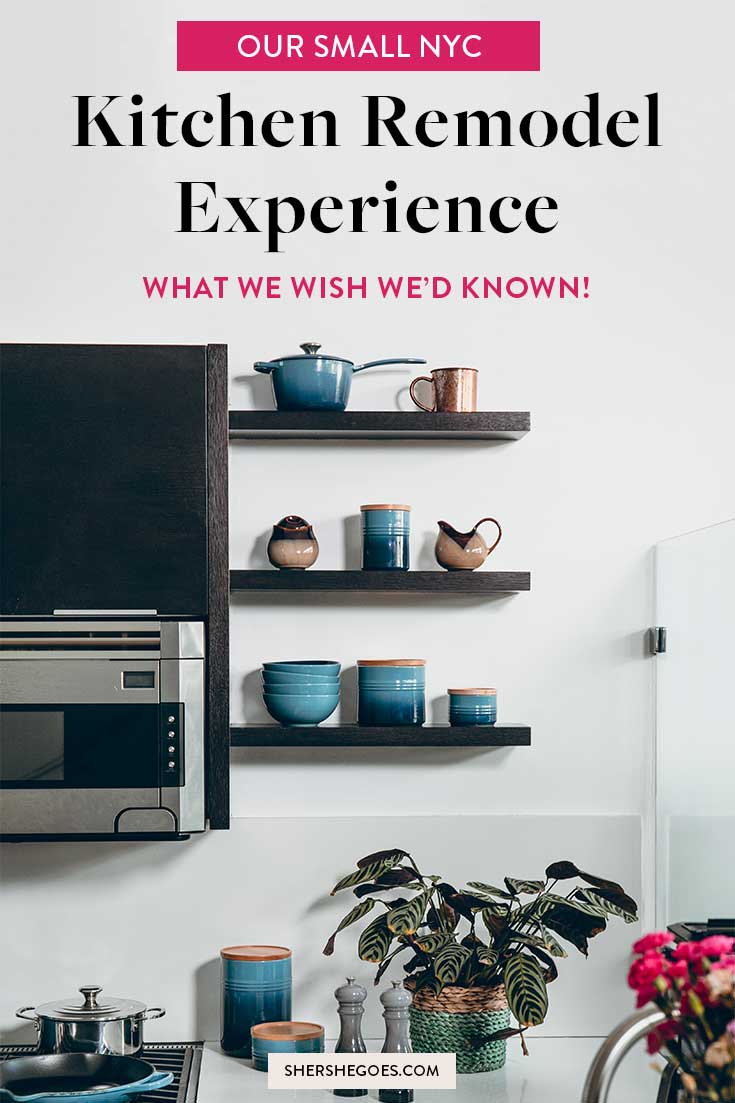 ADVERTISEMENT
---
---
NYC Kitchen Tour
Here's a "tour" of our renovated NYC kitchen – it's pretty small so there's not much to tour lol. But hopefully the renovation tips are useful!
You can watch the tour below, or view it on Youtube here.
NYC KITCHEN TOUR | Our Small Kitchen Remodel + Galley Kitchen Design Tips! (Living in New York City)
ADVERTISEMENT
---
---
How Much Does a Kitchen Renovation in NYC Cost?
The big question!
Unfortunately, I can't give you a cut and dry answer. It really does depend on so many factors – the size of your space, how you plan to modify the layout, how strict your building is, and the materials you choose.
Remodeling a kitchen in Manhattan will cost significantly more than in Brooklyn, Queens or the Bronx.
This is because often Manhattan management companies are stricter, there's little room on the streets for delivery vehicles to park (so the construction crew may charge you for $$ parking fees) and the building rules can be stricter (like mandating higher insurance requirements).
And honestly, I think when people hear "Manhattan", they just know they can charge you more.
A NYC kitchen remodel will cost anywhere from $25,000 to $250,000.
Read more:
Small Apartment Hacks I've Learned After 10 Years of NYC Living
ADVERTISEMENT
---
---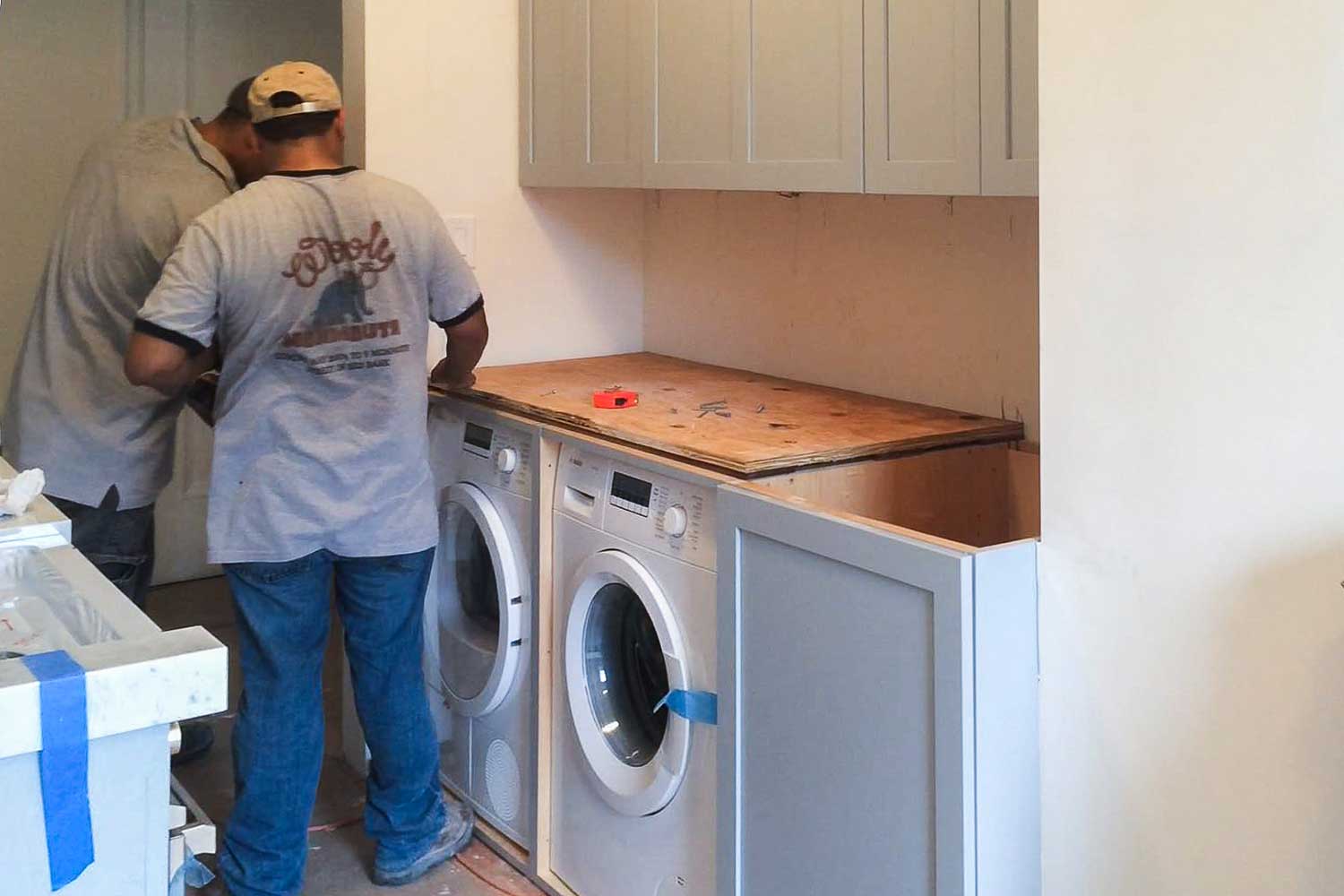 Kitchen Remodel Cost Considerations
I know, I know. That's a huge range.
It's hard to give a definitive answer because there are so many factors. But, there are a couple main components that go into a NYC apartment renovation.
Here's a rough breakdown of the various costs that go into a kitchen remodel:
ADVERTISEMENT
---
---
Finishes
Since this part of the budget is totally dependent on your own tastes, it's probably the easiest line item in the budget to determine (and plan for) ahead of time.
For appliances, you can check out AJ Madison to get an idea of the various kitchen brands and models. For cabinetry, there are also lots of design showrooms in the city that range from budget (Ikea) to extremely high end.
I talk more about the specific kitchen finishes we chose (appliances, cabinetry, etc) in this post here.
Read more:
How to Renovate a Small Kitchen for MAXIMUM Impact
ADVERTISEMENT
---
---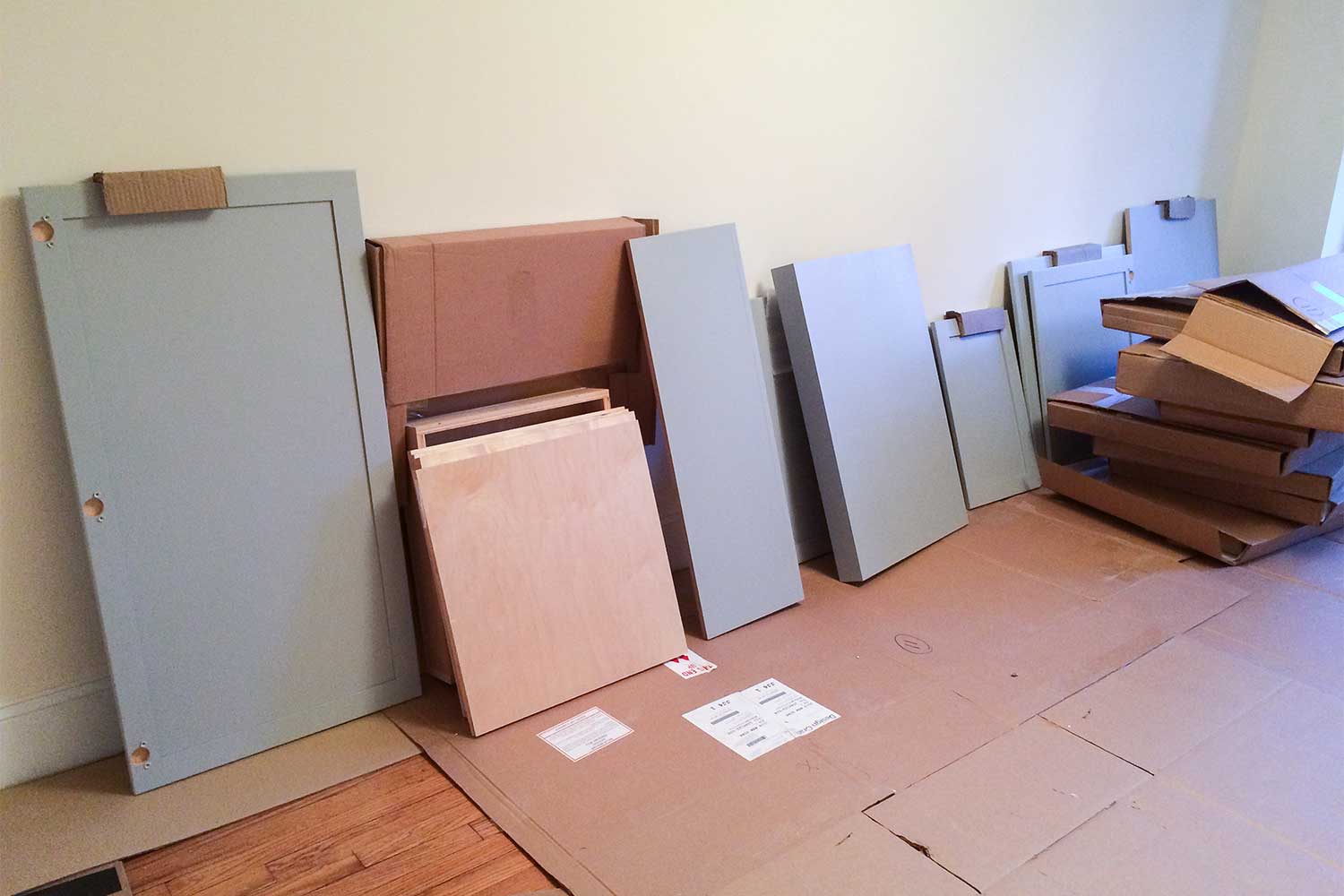 Time and Labor
Something we didn't quite realize before undergoing the remodel was just how much labor costs.
Originally I thought we could always adjust the budget with more affordable appliances and say, Ikea kitchen cabinets, but when it came down to it, it actually didn't make that much sense to skimp.
That's because labor costs can be a huge line item in a remodel. Labor covers costs like permits, filing fees, building fees and actual construction crew charges.
So, since a large portion of any kitchen remodel cost will be fixed, we ended up getting the nicer finishes that I had on my wish list. Well, within reason.
At the end of the day the cabinetry and appliances are what you will actually see out of the renovation and what you will use day in and day out.
I realized there was little point in spending all the time, money and energy to fix up the space and then regretting the finished kitchen!
That's probably one reason why renovations always go over budget ha.
Read more:
How We Installed Laundry in our NYC Kitchen
ADVERTISEMENT
---
---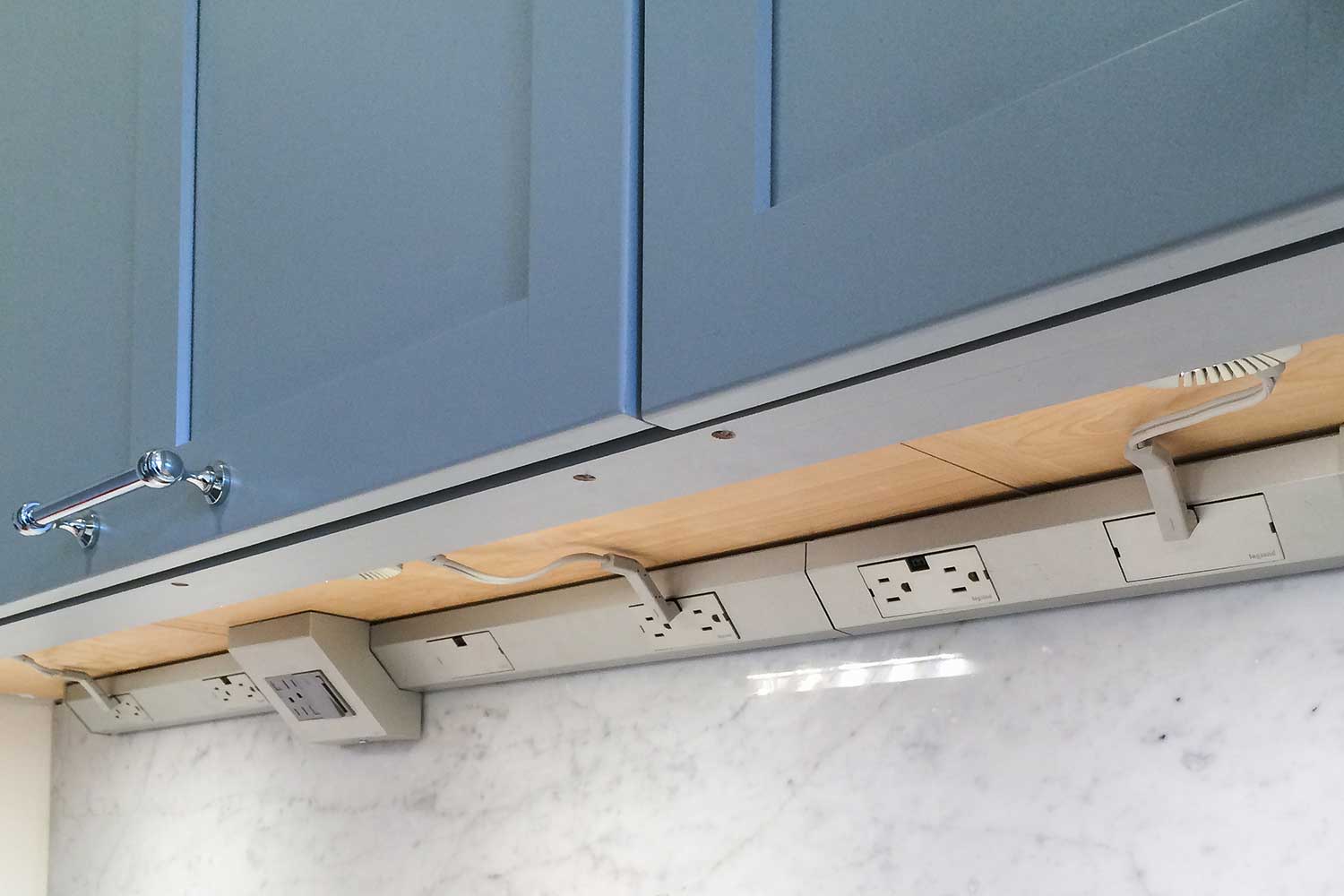 Permits and Filing Fees
Since we all live piled up on each other in New York City, the local government has strict laws for the type of work that can and cannot be done, in the issue of safety.
Stuff like, gas lines have to be laid out by licensed master plumbers, electrical work has to be performed by licensed master electrician, etc. So each types of renovation work will cost more in the grand scheme of things.
Likewise, most renovation projects must be filed with and receive permission from the city.
If you're doing extensive work, you might hire an architectural and design firm who can take care of the permitting and filing process for you, to streamline the process.
The city is always changing and updating its requirements too. Most recently, NYC passed a new regulation that renovations and new construction must use electric ranges instead of gas ranges, for buildings under 7 stories.
So make sure to stay up to date in case with the city's regulations, as it can easily impact your renovation (from layout to the types of appliances you pick!)
ADVERTISEMENT
---
---
Property Type
If you live in an apartment, you'll typically pay more for a renovation. If you live in an apartment in Manhattan, you'll pay more for a renovation than in Brooklyn or Queens.
Manhattan buildings typically have stricter requirements, more units, and tighter spaces than buildings in the outer boroughs. Because a contractor will need to carry higher insurance to operate in a Manhattan building, they'll charge you more than they will a remodel elsewhere.
Most apartment boards have strict rules regarding renovation work too.
They usually set limited hours when contractors can work, say from 9am to 4pm Monday through Friday, and require that a contractor protect the building lobby and common areas.
That usually means a contractor has to spend the beginning and end of each day setting up and taking down protective materials, which limits the actual day's productivity.
Buildings can also insist that construction crews use separate elevators and follow a whole host of other regulations to protect the building from the disturbance of construction.
So renovations can take longer in Manhattan apartments and you know what they say… time = money.
ADVERTISEMENT
---
---
Raw Materials
Often when you open up walls, you have to update old electrical and plumbing lines to conform to modern building codes. This is usually laid out in your building's renovation rules and sometimes, they are city mandated.
I guess the thinking is, if you keep the walls as is, you can live with the old pipes and wires, but if you are going to do a massive remodel… well, time to fix things up to code!
Other things you'll find in old New York City prewar apartments are popcorn ceilings, peeling paint and rough walls. If you decide to skim coat the walls and remove the popcorn ceilings (which typically involves testing for asbestos), make sure you get some quotes.
Any of these can get pretty expensive!
ADVERTISEMENT
---
---
And that's my small NYC kitchen! Storage might be tight, but the work triangle sure is efficient ha.
NYC Kitchen Tour + Favorite Amazon Kitchen Finds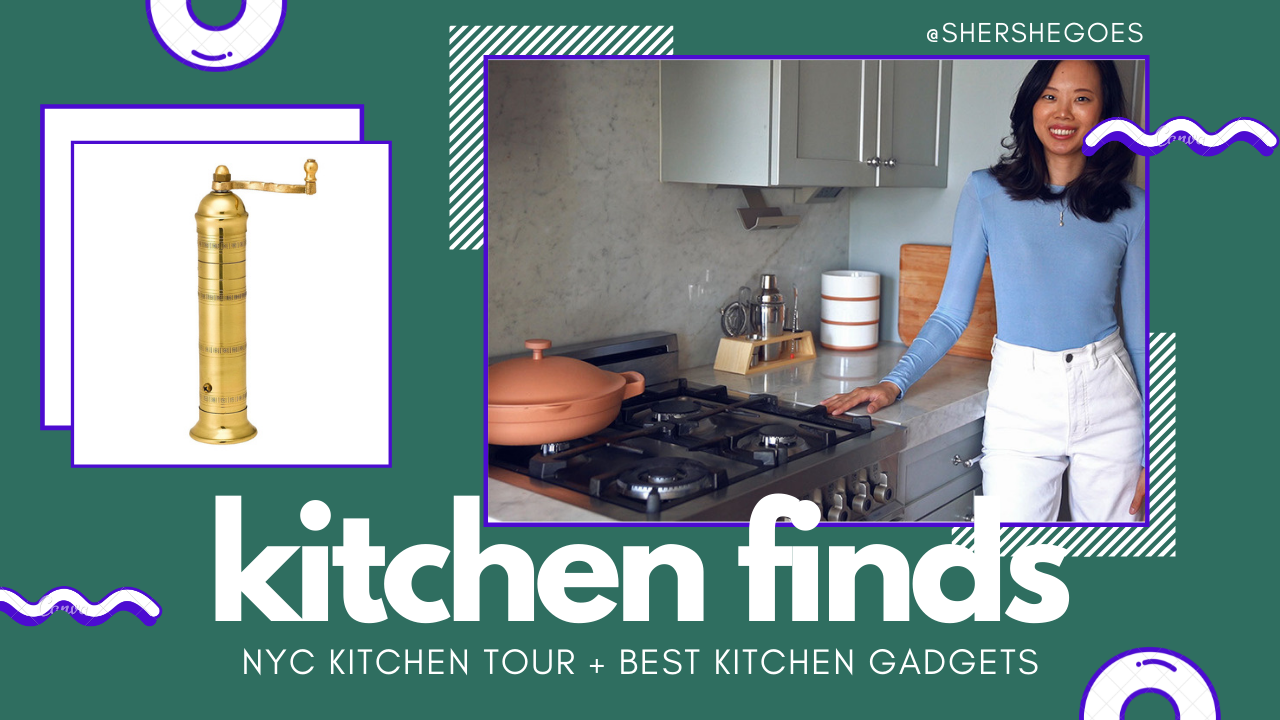 I also did a livestream on Amazon Live sharing all my favorite kitchen products!
I take you through a tour of my NYC apt kitchen, chat about my most-used kitchen gadgets and ,share my favorite Amazon kitchen décor finds. Watch a recap of the video here.
Make sure to follow my Amazon shop page to join future livestreams!
Small Space Living
Living in a New York City apartment means space is a premium! Over the years, we've learned to ruthlessly purge our closets, adapt the Konmari method and max out every inch of space. Despite the challenges, we love interior design, NYC real estate and wouldn't trade living here for anywhere else. Follow along on our small space living adventure!
You Might Also Enjoy:
Small Space Living
25+ Small Apartment Hacks to Transform Your Space
The Best Makeup Storage Ideas When Space is Tight
Aerogarden Harvest Review: Growing Plants Indoors is Now Doable!
How to Dress a Bed as Luxuriously as a 5 Star Hotel
Small Apartment Entryways: 4 Decorating Ideas
Storage Hack: Saving Space When You Don't Have a Pantry
Home Decor
The Best Affordable Wall Art - from Amazon!
Crazy Real Faux Plants (for Black Thumbs)
The Best Smelling Candles to Create a Sense of Hygge
Amazon Home Finds: Stone & Beam
Our NYC Renovation
Renovating a Kitchen in NYC: Tips, Tricks & Cost
Everything We Learned About Renovating Our NYC Kitchen (Video)
How to Remodel a Small Kitchen for Maximum Storage
Home Appliances
The Best Compact Appliances for a Tiny Kitchen (Video)
The Best Compact Washer Dryers for Small Apartments
How We Installed a Washer & Dryer... in the Kitchen!
Home Tech
The Best Vacuums Under $100
How to Build Your Own Sunrise Alarm Click Using Smart Bulbs
Are Standing Desks Worth the Hype? Testing the BDI Sit/Stand Desk
Robot Vacuum Review: The Roborock S5 (an affordable roomba alternative)
Roborock vs. Roomba: Which Smart Vacuum is Best?
Home Security Systems: How to Protect Your Home on Vacation
Furniture
All the Best Furniture Stores in New York City
Article Modern Furniture Review
Gardening
The Best Raised Garden Beds on Wheels
Aerogarden Harvest Review: Does This Really Work?
How to Clean & Sanitize the Aerogarden for a New Planting
How to Setup the Aerogarden Farm XL (grow bigger plants!)
Follow me @Sher She Goes on