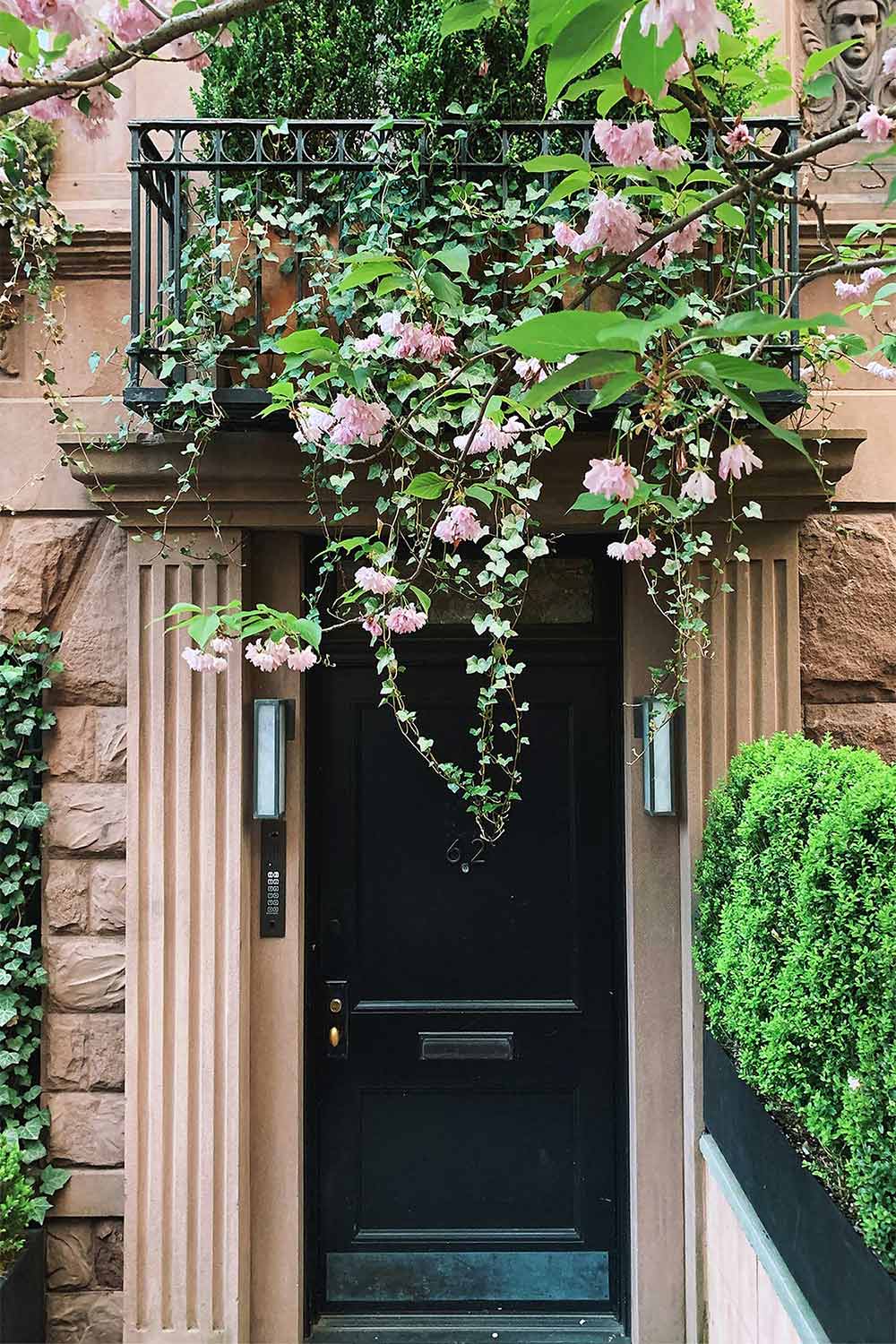 Living in New York City
Whenever we're traveling and meet someone new, one of the first things they say when they hear we're from New York is… "New York City?"
When they hear that we are, the response is almost universally the same. "Ooh, do you love it? It's so fun, isn't it?"
Followed by them saying, "…but I don't think I could live there!"
Haha
ADVERTISEMENT
---
---
I get it.
We love living in New York City and couldn't really imagine life anywhere else, but maybe that's because we've become immune to its idiosyncrasies and long past tolerated its frustrations.
Apartments here are expensive. And tiny. And did we mention astronomically expensive?!
The streets are dirty, the subways are even worse; the bedrooms are the sizes of closets and having a proper laundry room… why, did you win the jackpot?
ADVERTISEMENT
---
---
Apartment Hacks
2020 will mark a full decade of living in New York City. I guess that makes me a 'real' New Yorker now!
If you've ever wondered what it's really like living in the city, in a tiny couple-hundred-square-foot space… let's just say you learn to get creative.
From our best & worst furniture buys, to creating storage and hacking a tiny floor plan, here's our best tips and tricks for small space living!
Keep reading, or pin this post to read later ⇟
ADVERTISEMENT
---
---
Marie Kondo Your Stuff
Carrie Bradshaw misled us with that enormous closet.
The truth is, space is a premium in New York and closets themselves are rare in old city apartments. Forget about walk in closets!
Realistically all the fun extras we might have kept in a large suburban home don't have a place in a tiny apartment. So every couple of months or so, we go through my closets and drawers to get rid of anything we can.
That bread machine? Not here.
Tennis rackets? Haven't touched them in years.
Marie Kondo may have revolutionized America but New Yorkers? They've been learning to keep only that-which-sparks-joy… for ages :)
ADVERTISEMENT
---
---
Hacks for Furnishing an Apartment
Living in a tiny space means adjustments when buying furniture. Let's be real, the only thing we supersize here is our Chick Fil A order.
And while most people move only when they need to (say, job relocation, having a family, cross country move), moving in NYC every year isn't uncommon.
Rent is just so expensive, and the apartments always have some annoying quirk or big flaw, that it can often be a better deal to move.
Here's what we've learned when it comes to furnishing that new space frequently and cheaply.
ADVERTISEMENT
---
---
How to Buy Furniture When You're Broke
Since people are constantly moving in, out and around the city, it's actually been quite easy to find great deals on furniture in New York City.
When I first moved here, I didn't have the extra funds for a TV, so we picked up a free one off Craigslist. It was perfectly functional and the guy even offered us the TV stand!
Sites like Craigslist, Facebook Marketplace, Let Go and Next Door are where you'll want to look for finding free or cheap furniture in good condition.
For nicer furniture, Apt Deco is a newer site that has more higher quality / brand name stuff. They'll also buy (and pick up) your furniture if you want to sell any large pieces.
Read more:
The Best Furniture Stores in New York City
(for every budget!)
ADVERTISEMENT
---
---
How to Buy Furniture When You Have Roommates
Ikea is a great one stop shop for cheap, functional yet still stylish furniture.
There's an Ikea in Red Hook, Brooklyn, which has a free ferry to transport you over. If you need a complete set of furniture, you can pay a little extra to have people build and set everything up.
Ikea in the US, while not the best quality, is pretty impressive for what it does offer. They have rolling storage carts, coffee milk frothers and simple hanging shelves that can really transform a space!
ADVERTISEMENT
---
---
How to Buy Large Furniture on a Budget
Amazon launched a Home section recently which has some surprisingly stylish finds at bargain prices. They're great to use for large heavy items like sofas and beds, that would otherwise cost a fortune in extra shipping fees.
Need a bed?
We've used various "bed in a box" companies like Allswell and Bear mattress and found them to be good value, especially for short term living arrangements.
Allswell also branched out to sell bed & bath products. We tried out their waffle towels (much better value than RH) and have the bed basics bundle – the duvet insert feels as thick and cozy as a luxury hotel.
If you want to try out Allswell, you can get 20% off all bedding with code SHERSHEGOES!
For small design accents, Amazon and H&M are also great places to shop. They have affordable and stylish home decor like kitchenware, lamps, vases and faux plants.
ADVERTISEMENT
---
---
How to Buy Furniture When You Finally Live On Your Own
As I eventually got older and had a steady income, I started to slowly trade up and actually buy proper furniture.
Places like The Container Store and Bed, Bath & Beyond, Home Goods and Target have all the small home items you might need at a great price.
Meanwhile, furniture stores in the city like West Elm, CB2 and Pottery Barn all sell small space furniture meant for tiny condos and apartments.
ADVERTISEMENT
---
---
Multi Purpose Furniture
When space is a premium, everything has to do double duty.
1. Get Benches with Storage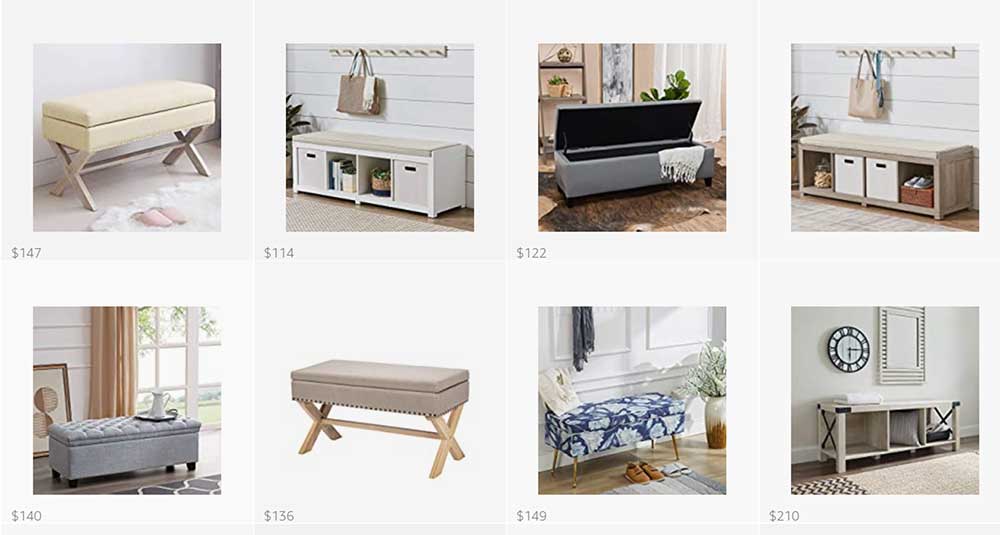 ADVERTISEMENT
---
---
2. Light Colored Furniture is Best
ADVERTISEMENT
---
---
3. Add Furniture on Wheels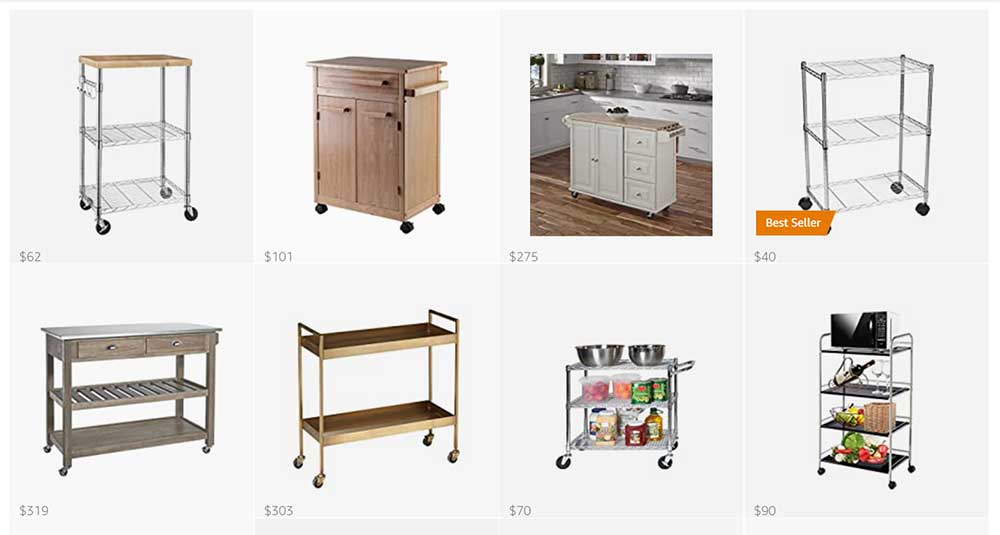 ADVERTISEMENT
---
---
4. Consider Foregoing a TV
ADVERTISEMENT
---
---
5. Opt for Furniture with Legs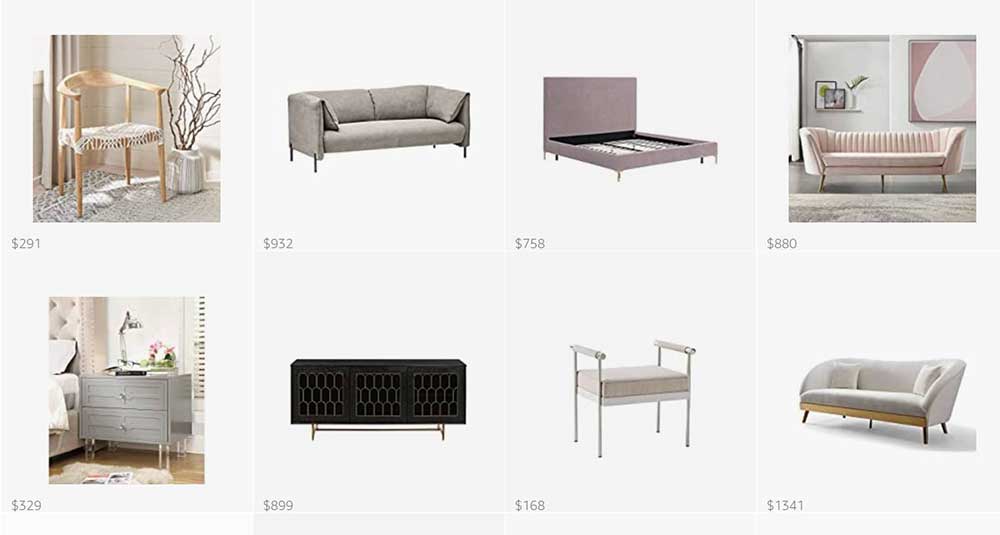 ADVERTISEMENT
---
---
6. Open Space is OK
ADVERTISEMENT
---
---
7. Try a Statement Art over a Gallery Wall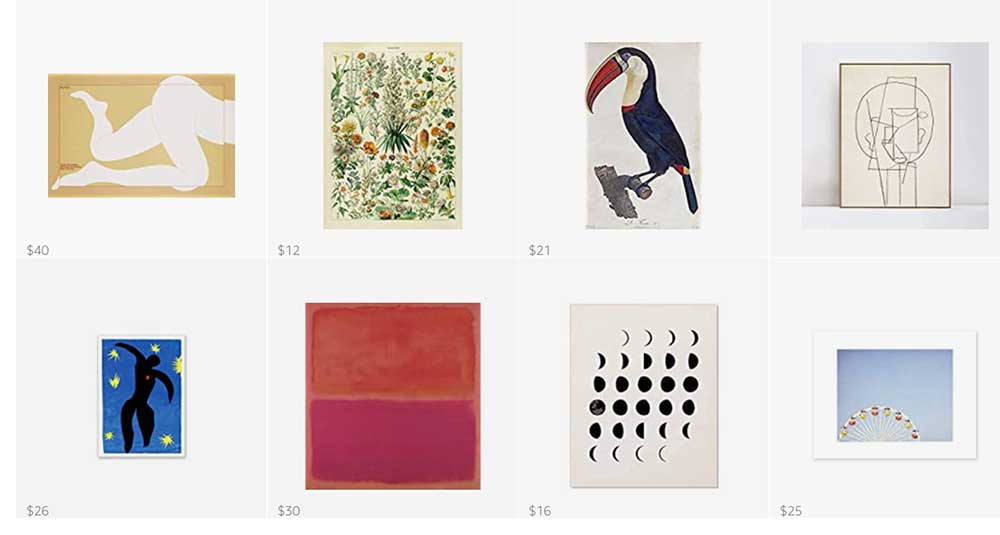 ADVERTISEMENT
---
---
8. Create Your Own "Rooms"
ADVERTISEMENT
---
---
9. Skip the Coffee Table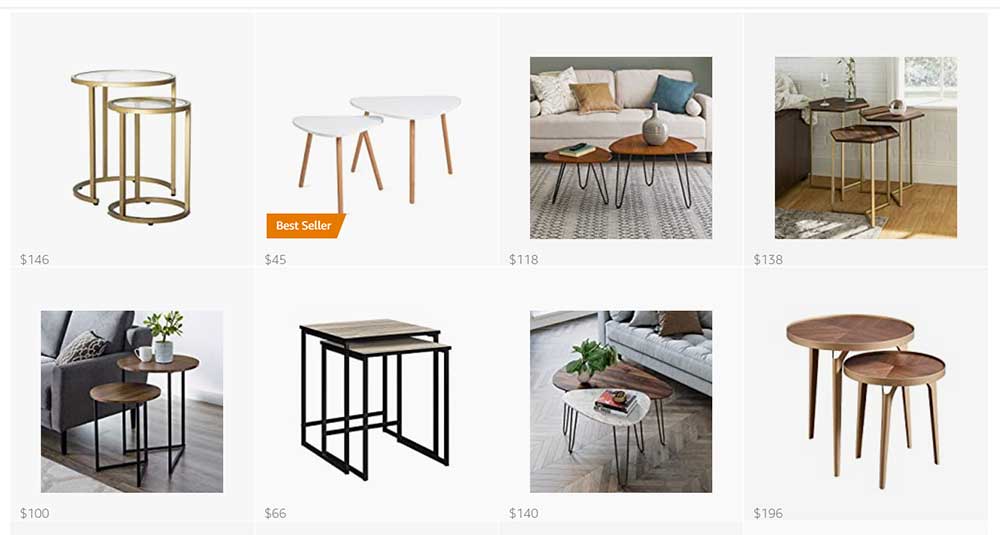 ADVERTISEMENT
---
---
10. Use Lots of Mirrors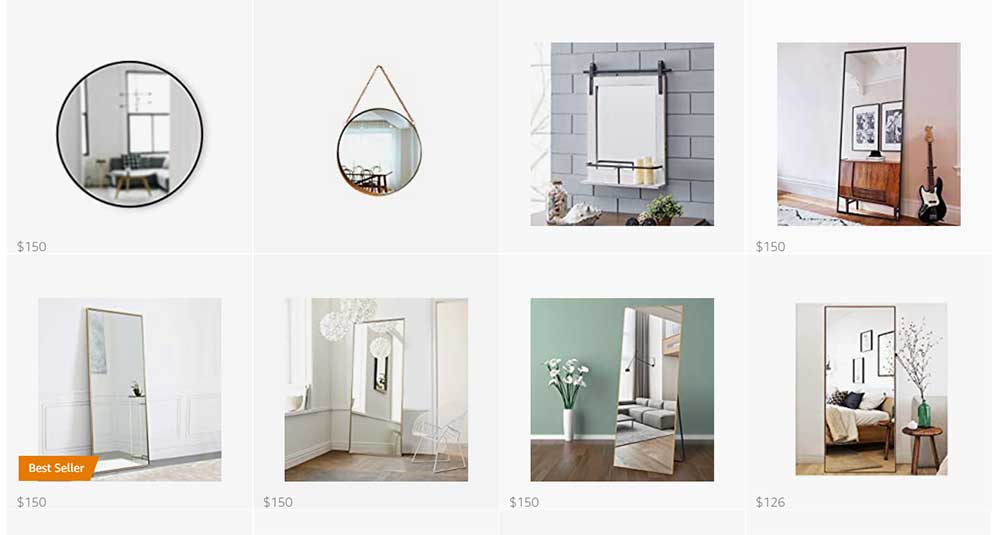 ADVERTISEMENT
---
---
NYC Kitchen Tour + Favorite Amazon Kitchen Finds
ADVERTISEMENT
---
---
Clean Often
When space is tight, a clean, clutter free area looks and feels just so much better.
11. Empty Counters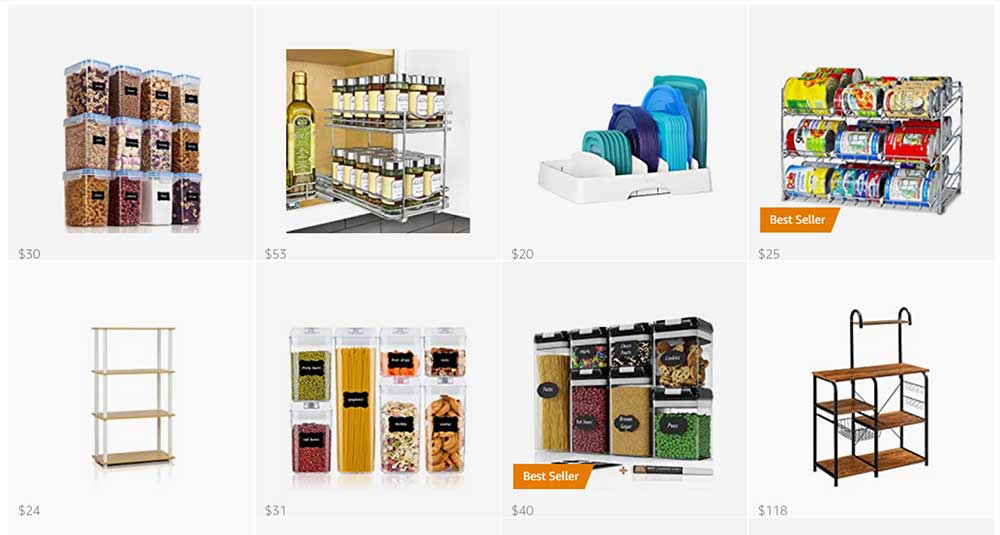 ADVERTISEMENT
---
---
12. Set a Cleaning Routine
ADVERTISEMENT
---
---
13. Do the Dishes!!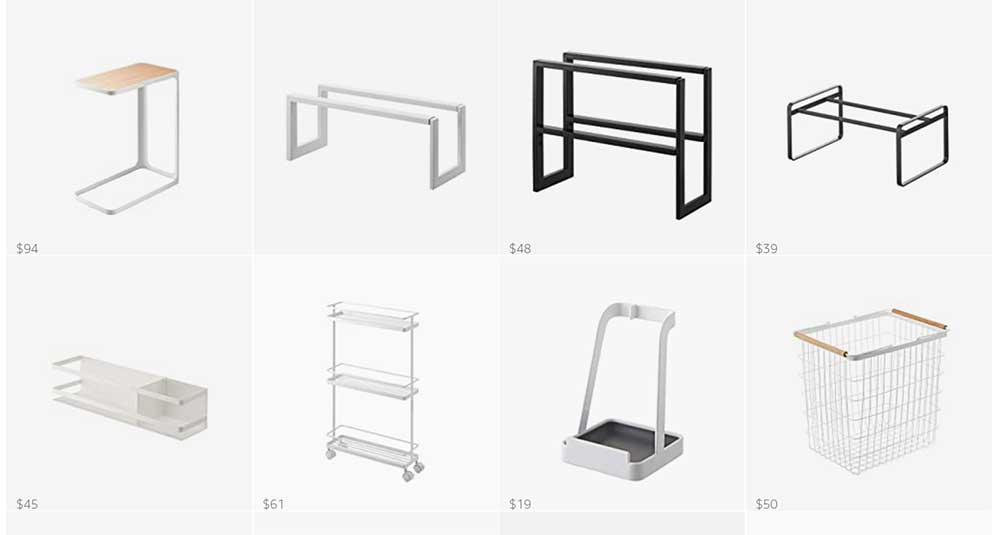 ADVERTISEMENT
---
---
14. Always Make the Bed
ADVERTISEMENT
---
---
Make Use of Vertical Space
It's pretty common for a studio apartment to be just 300 square feet.
But often older, more affordable spaces can have dramatic high ceilings 9 to 13 feet high. So use all that potential storage and train yourself to look up!
15. Move Things Off the Floor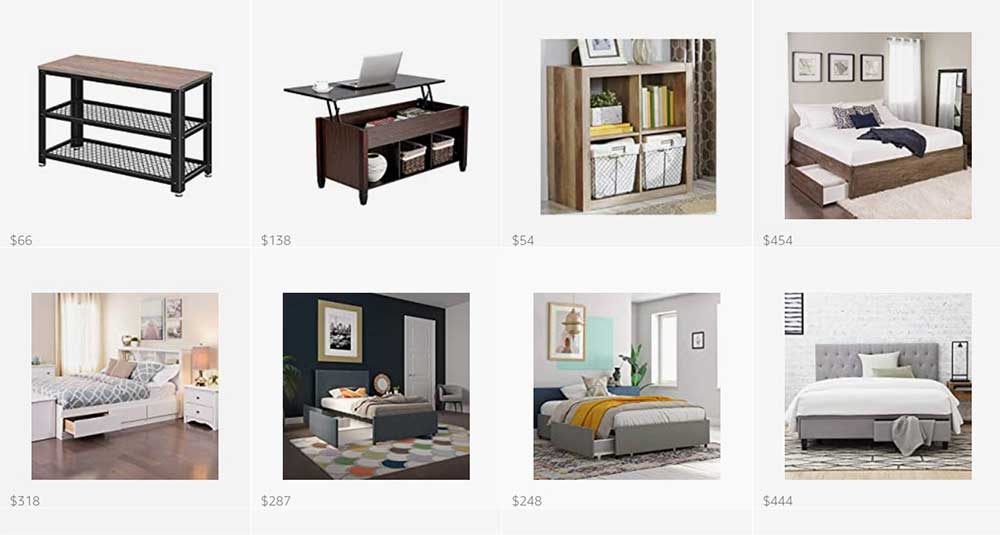 ADVERTISEMENT
---
---
16. Add Hooks
ADVERTISEMENT
---
---
18. Install Shelves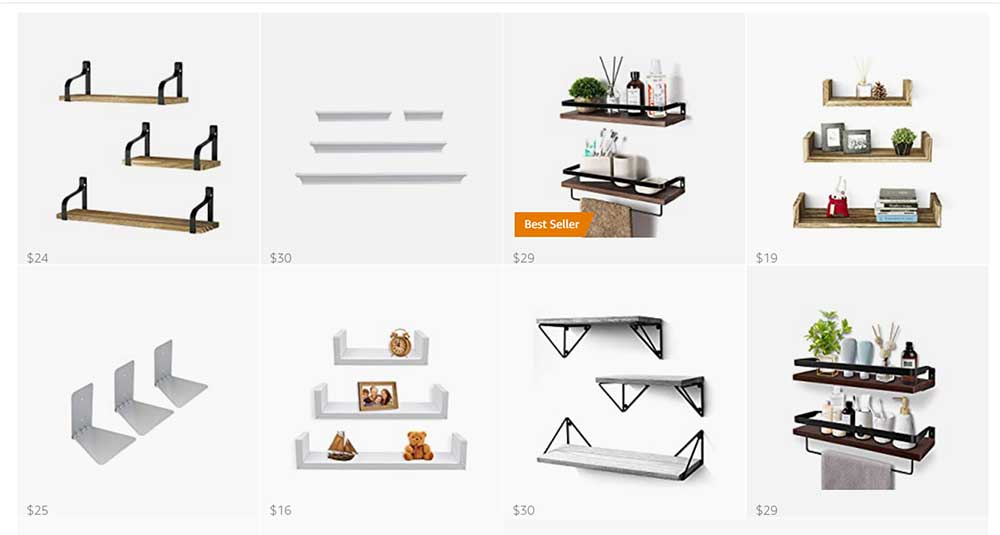 ADVERTISEMENT
---
---
19. Take Advantage of Building Basement Storage
ADVERTISEMENT
---
---
20. Invest in Quality Storage Bins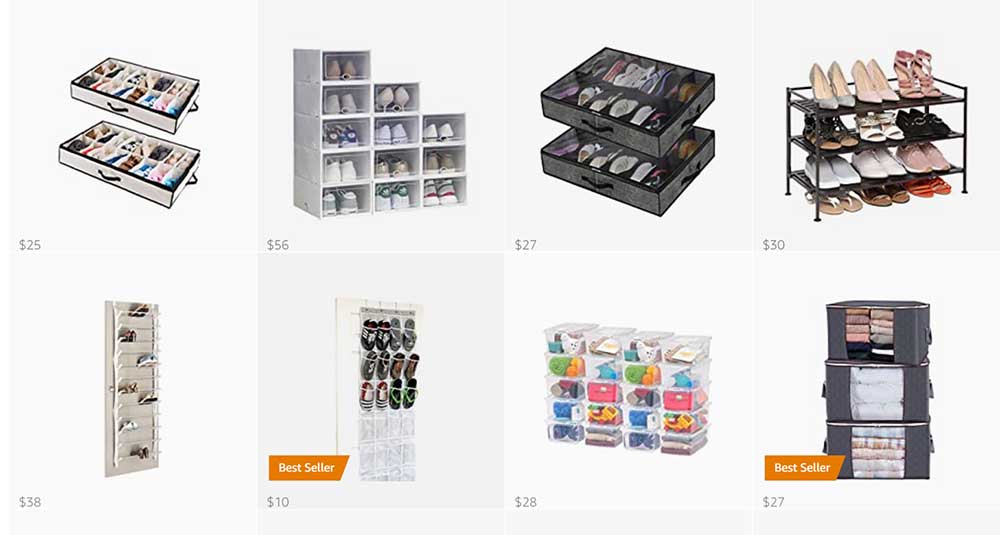 ADVERTISEMENT
---
---
21. Get a Fold-able Step Stool
ADVERTISEMENT
---
---
22. Choose Multi Use or Compact Gadgets
ADVERTISEMENT
---
---
23. Lighting Makes a HUGE Difference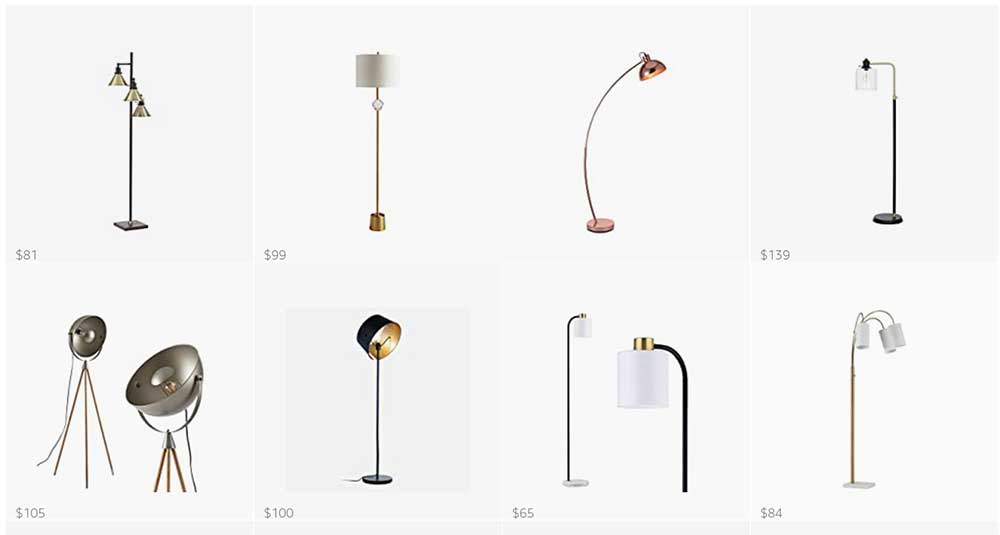 I also highly recommend changing out your light bulbs for smart bulbs that can change to any color spectrum. Some energize you, others help you wind down.
I recently installed these LED light bulbs in my bedroom to act as a sunrise alarm clock and they're fantastic!
If you work from home, just going out for fresh air and sunlight will help your mood!
Read more:
How I Built My Own Sunrise Alarm Clock with Smart Bulbs
ADVERTISEMENT
---
---
24. Go Easy on Seasonal Decor
Speaking of Christmas ornaments… it might be best not to get too many. Opt for a real tree over a faux fir that you have to store 10 months out of the year.
25. Don't Hang on to Sentimental Things
I'm incredibly sentimental and a bit of a hoarder but over the years, I've learned to purge.
Instead of framed photos, I have hard drives of digital photos. Instead of forcing all my clothes into two closets, I do a seasonal closet swap and put the rest in storage.
ADVERTISEMENT
---
---
26. Always Have A Stash of Steel Wool
The first time I saw a rat in the subway I screamed.
Imagine finding them in your apartment though…?!
Get some steel wool and cotton to patch up any holes or cracks in your apartment, no matter how small the crevice may be. It's the one thing that will deter any vermin.
ADVERTISEMENT
---
---
Shop Storage for Small Spaces
---
ADVERTISEMENT
---
---
You Might Also Enjoy:
Small Space Living
25+ Small Apartment Hacks to Transform Your Space
The Best Makeup Storage Ideas When Space is Tight
Aerogarden Harvest Review: Growing Plants Indoors is Now Doable!
How to Dress a Bed as Luxuriously as a 5 Star Hotel
Small Apartment Entryways: 4 Decorating Ideas
Storage Hack: Saving Space When You Don't Have a Pantry
Home Decor
The Best Affordable Wall Art - from Amazon!
Crazy Real Faux Plants (for Black Thumbs)
The Best Smelling Candles to Create a Sense of Hygge
Amazon Home Finds: Stone & Beam
Our NYC Renovation
Renovating a Kitchen in NYC: Tips, Tricks & Cost
Everything We Learned About Renovating Our NYC Kitchen (Video)
How to Remodel a Small Kitchen for Maximum Storage
Home Appliances
The Best Compact Appliances for a Tiny Kitchen (Video)
The Best Compact Washer Dryers for Small Apartments
How We Installed a Washer & Dryer... in the Kitchen!
Home Tech
The Best Vacuums Under $100
How to Build Your Own Sunrise Alarm Click Using Smart Bulbs
Are Standing Desks Worth the Hype? Testing the BDI Sit/Stand Desk
Robot Vacuum Review: The Roborock S5 (an affordable roomba alternative)
Roborock vs. Roomba: Which Smart Vacuum is Best?
Home Security Systems: How to Protect Your Home on Vacation
Furniture
All the Best Furniture Stores in New York City
Article Modern Furniture Review
Gardening
The Best Raised Garden Beds on Wheels
Aerogarden Harvest Review: Does This Really Work?
How to Clean & Sanitize the Aerogarden for a New Planting
How to Setup the Aerogarden Farm XL (grow bigger plants!)
Follow me @Sher She Goes on