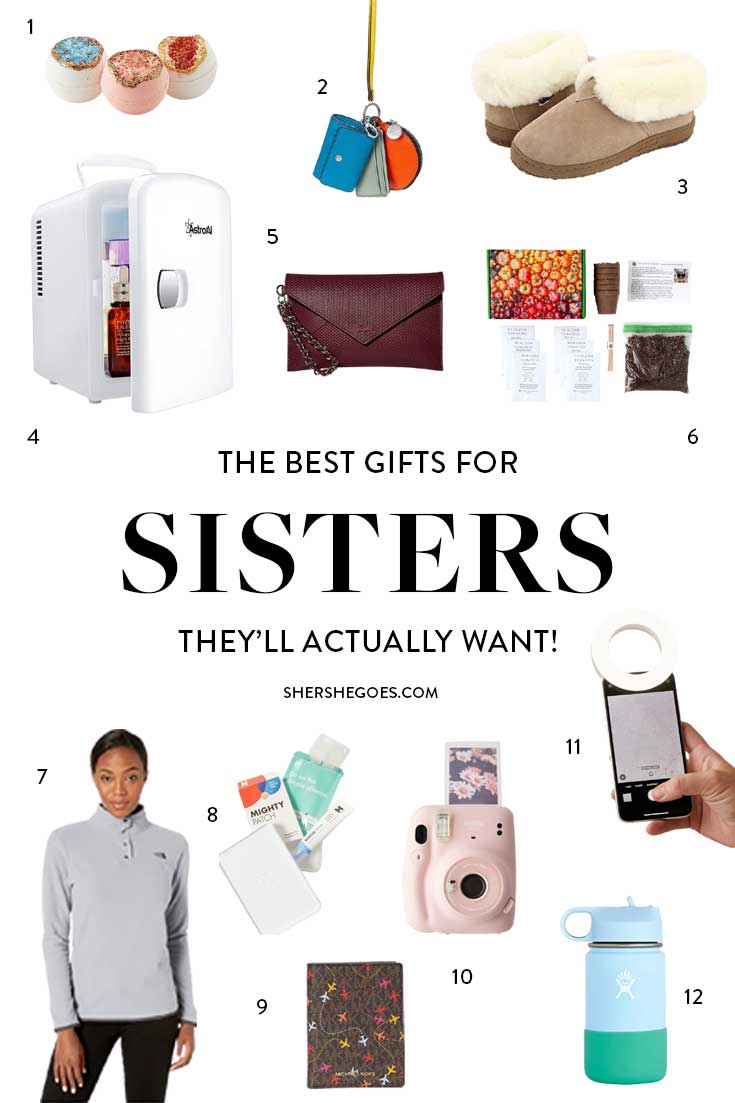 Gifts for Sister (2021)
Mercifully, I am an only child.
C, on the other hand, has 2 baby sisters (who he adores), so I know all about the annual struggles of getting gifts for sisters.
Do you go with something too girly?
Do you risk getting clothes and sending a message (intended or otherwise) about the girl's shape or fashion sense?
Do you end up playing it safe but getting the lamest gift ever?
These are all questions we have to carefully consider when getting gifts for the sisters in our lives!
Whatever kind of sister is in your life, we've got you covered with great gift ideas below!
ADVERTISEMENT
Keep reading, or pin this article to save it for later ⇟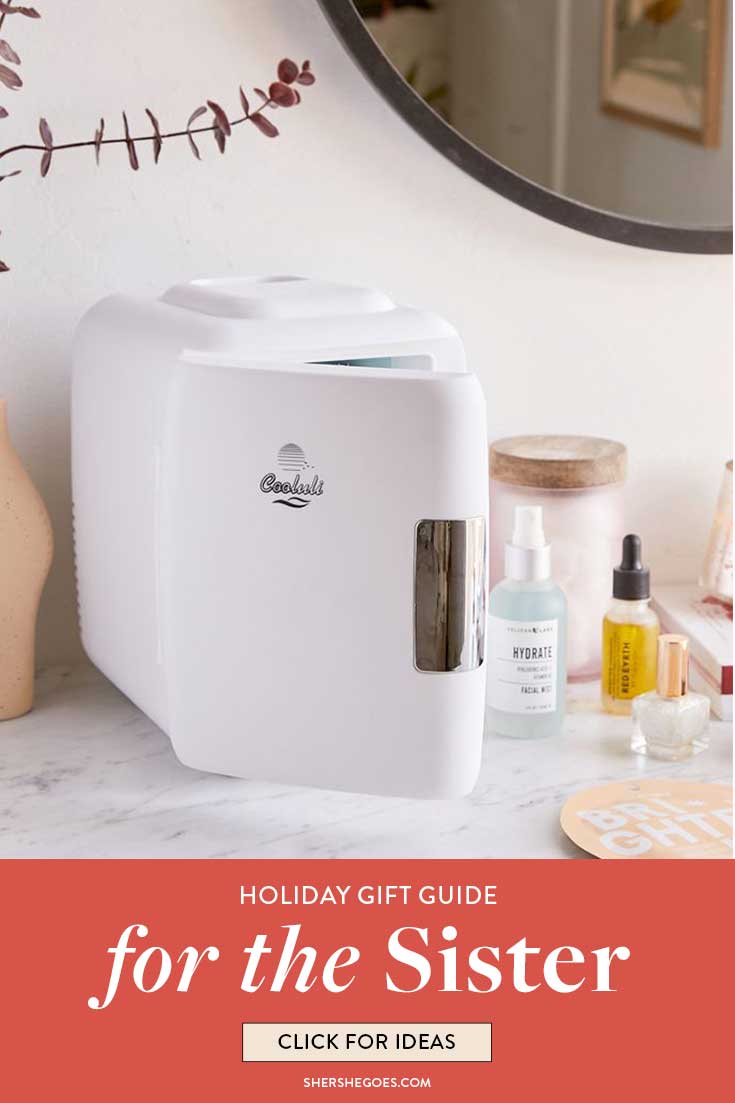 Best Gift Ideas for Sisters
Whether they are your own sisters, your significant other's sisters, or just your regular gal pals, keep reading for the best gifts for the sisters in your life!
Gifts for Sister Ideas
ADVERTISEMENT
---
---
The Best Gifts for Sisters
For the Fashionista Sister: Sparkle Clutch
ADVERTISEMENT
---
---
For the High Maintenance Sister: Mini Beauty Fridge
ADVERTISEMENT
---
---
For the Beauty Junkie Sister: Skincare or Makeup Set
ADVERTISEMENT
---
---
For the Icy Sister: North Face Pullover
You know the sisters in your life that just seem…a little icy? You know, the ones that are definitely not too "hot" about the prospect of having you around?
Well, help them warm up with this snap-neck pullover from The North Face.
This pullover is made from classic 100-weight fleece, is easy to manage, and will help warm up the sisters in your life to your presence!
ADVERTISEMENT
---
---
For the Active Sister: Hydro Flask
Insulated water bottles are the new rage in fitness.
And, with it becoming increasingly difficult to maintain an active lifestyle, the sisters in your life will be grateful you've taken care of the hydration aspect of things!
This Hydro Flask wide mouth insulated bottle can keep cold beverages cold for up to 24 hours and hot beverages hot for up to 12 hours.
It's also beautifully designed, with stainless steel construction, and a curved radius for easer drinking!
ADVERTISEMENT
---
---
For the College Freshman Sister: Coach ID Card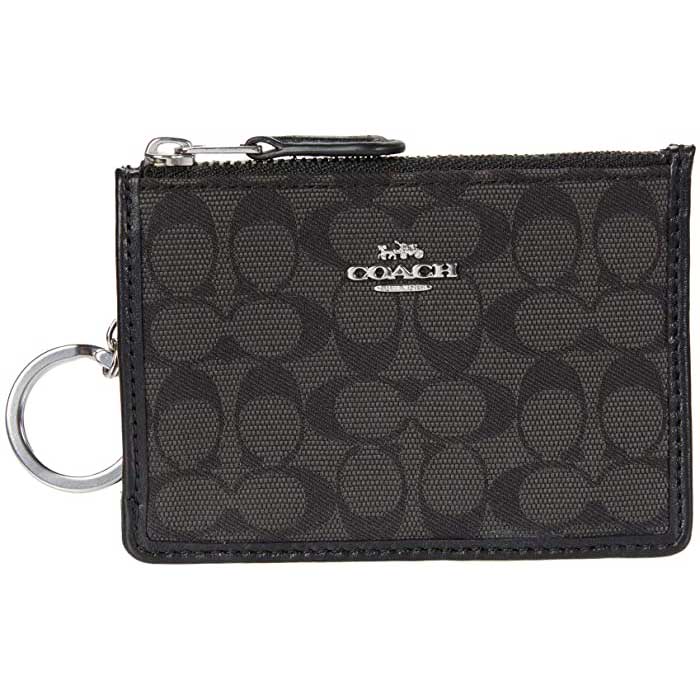 For the sisters in your life who have had one of the most regrettably uncomfortable starts to their college experience, bring some sense of normalcy back to their lives with this adorable ID card from Coach.
Made with refined calf leather and room for an ID card and one additional credit card (beer money, anyone?), this Coach mini-card wallet is the perfect gift for any current or aspiring college student!
ADVERTISEMENT
---
---
For the Foodie Sister: Fancy Cheese Board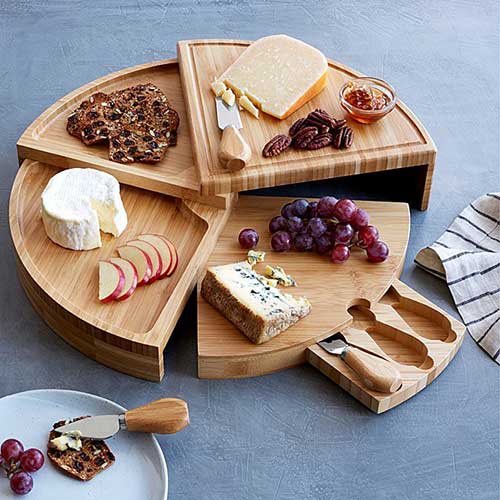 Does your sister love to entertain?
Get her this cute bamboo cheese board, that not only has storage for serving tools, but comes with a set of cheese flatware.
It's cute, it's compact and it swivels into a multi-level wheel!
ADVERTISEMENT
---
---
For the Sister Who's….Always Around: Cozy Slippers
ADVERTISEMENT
---
---
For the Sister Who Constantly Hogs the Bathroom: Bath Bombs
ADVERTISEMENT
---
---
For the Social Media Savvy Sister: Selfie Ring Light
ADVERTISEMENT
---
---
For the Sentimental Sister: Instax Mini Camera
ADVERTISEMENT
---
---
Gifts for Sisters (2021)
---
ADVERTISEMENT
---
---
We know how difficult finding the perfect present can be! Browse gift guides for everyone on your list:
Affordable Gift Guides
Secret Santa Gift Ideas for Guys Under $25
The Best White Elephant Gift Ideas - Useful, Funny & Quirky
Gift Guides for Her
Monogram Gift Ideas - Personalized Gifts for Everyone on your List
The Best Beauty Advent Calendars to Count Down Christmas
Gift Guides for Him
The Best Christmas Gifts for Dad
Useful Gifts for The Guy that Has Everything
Gift Guides for Parents
Gift Ideas for Parents (who have everything)
Insanely Good Gift Ideas for your Boyfriend's Mom
The Best Gifts for your Boyfriend's Parents
Black Friday
Black Friday Shopping Tips - retailers DON'T want you to know!
Holiday Parties
The Best Matching Christmas Pajamas - for the whole family!
The Best Christmas Socks - cozy & festive!
The Best Holiday Dresses You Won't Believe are on Amazon
The Best Cute Christmas Sweaters for Classic Winter Style
The Best UGLY Christmas Sweaters for a Holiday Party
Ugly Christmas Sweater Party Invitations
The Best Winter Cocktail for Holiday Parties - Looks Fancy, but Easy to Make!
Decorating for the Home
The Best Amazon Christmas Decorations (Stylish + Affordable!)
Rustic Christmas Tree Decor Ideas
Cozy Chic Christmas Gifts for the Home
Follow Sher She Goes on
Youtube | Instagram | Facebook | Twitter | Pinterest | Bloglovin