Fun Things to Do in Panama
Panama makes a great Central American destination to explore whether you have just a layover or two weeks!
Here are some things to do in Panama that we really enjoyed on our first visit – spanning everything from local history, hot spots of the capital city, local Panamanian cuisine and an unforgettable day trip!
Keep reading for more fun things to do in Panama!
Or pin this article to save it for later ⇟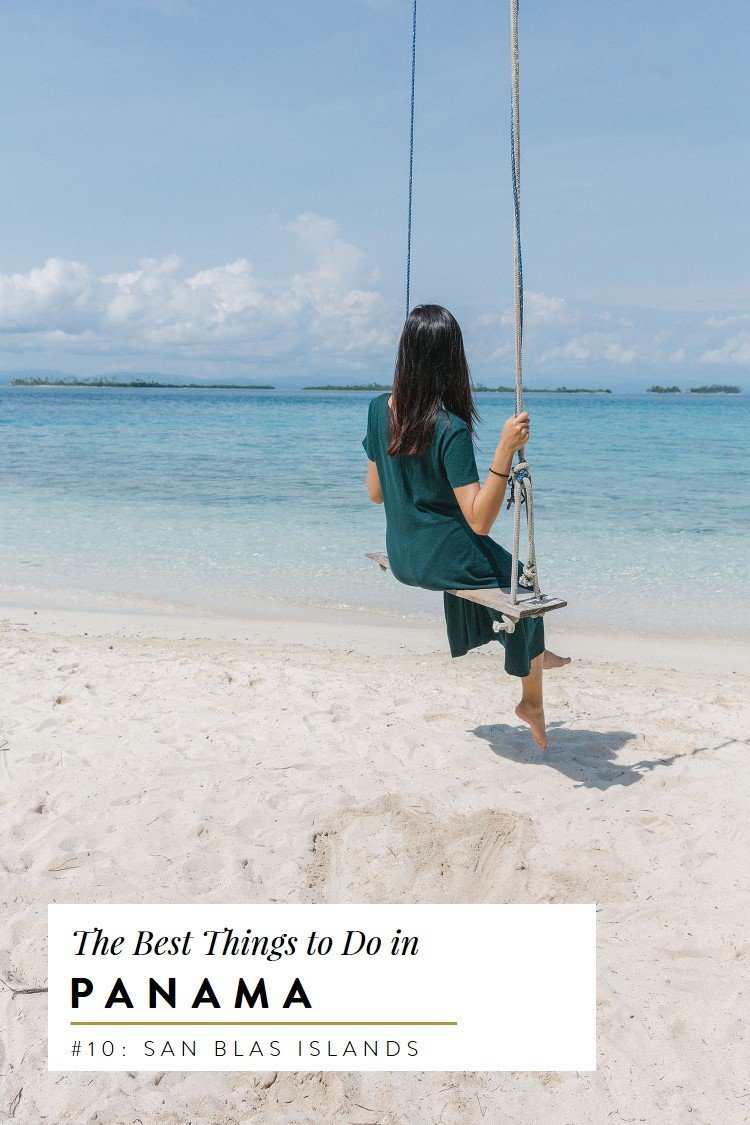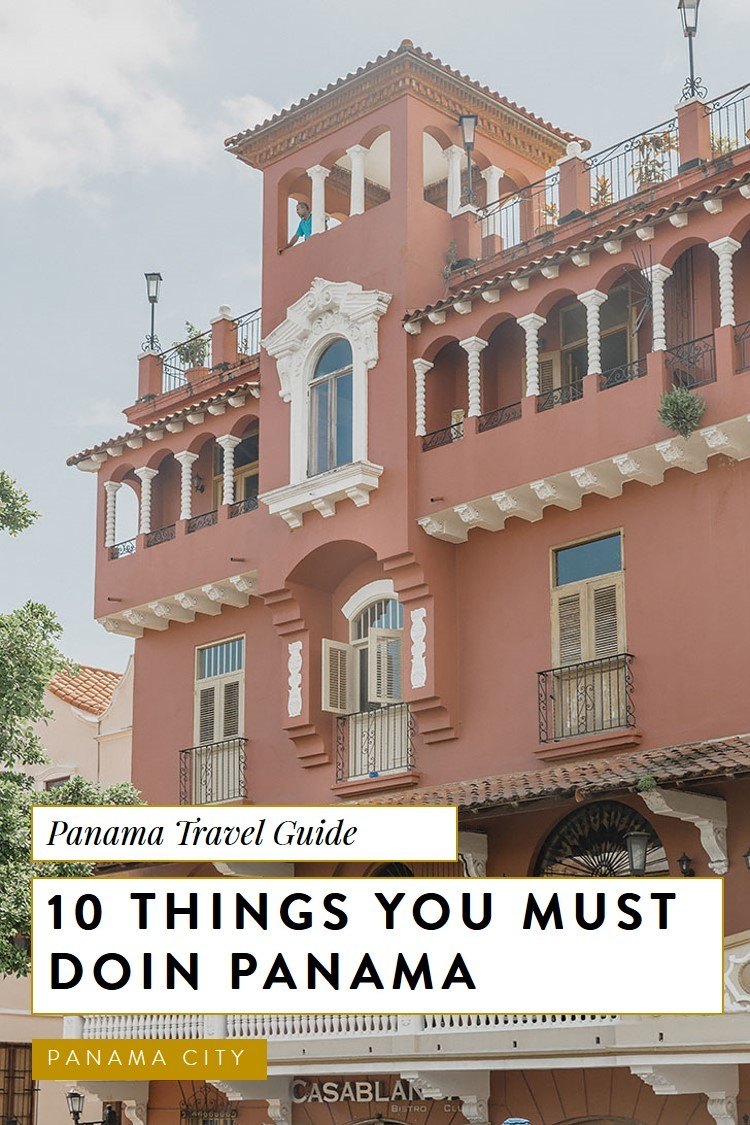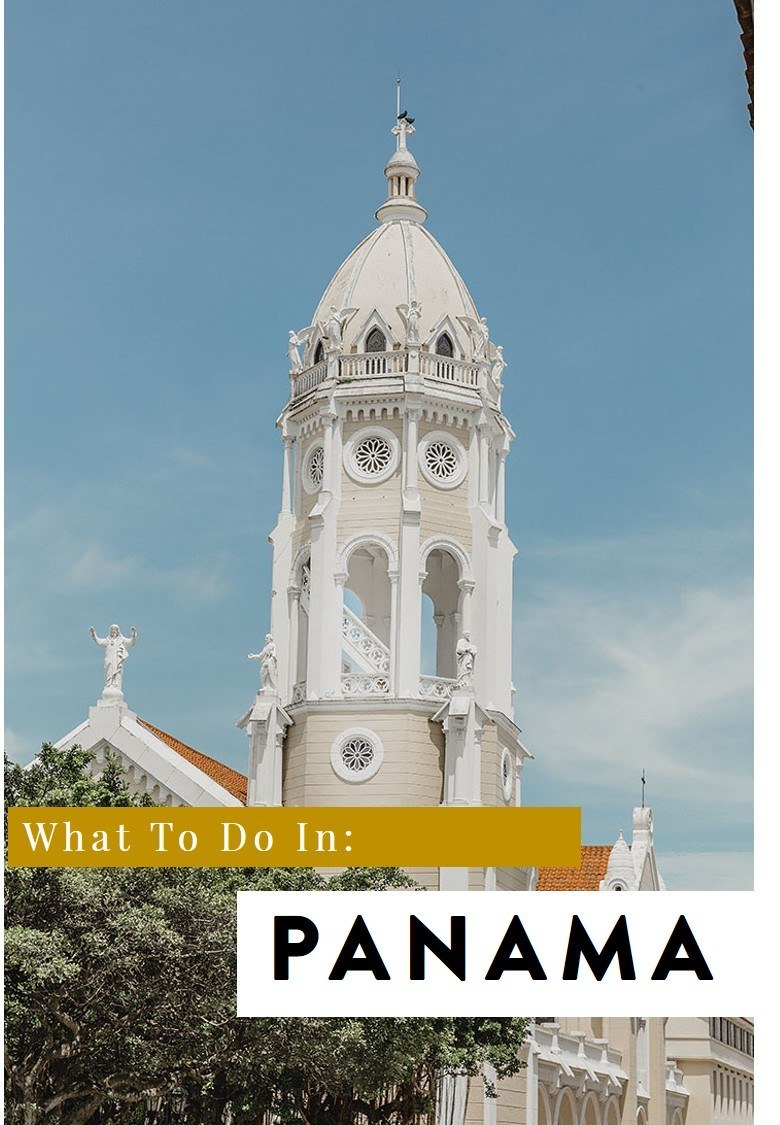 ADVERTISEMENT
---
---
Where to Stay in Panama
We chose to stay in Casco Viejo, the UNESCO World Heritage town just outside modern day Panama City.
If you're visiting Panama for business and want a high rise, modern hotel, stay in Panama City. If you're looking for charm and colonial architecture, stay in Casco Viejo!
ADVERTISEMENT
---
---
Best Things to Do in Panama City, Panama
1. Explore the Colonial Old Town of Casco Viejo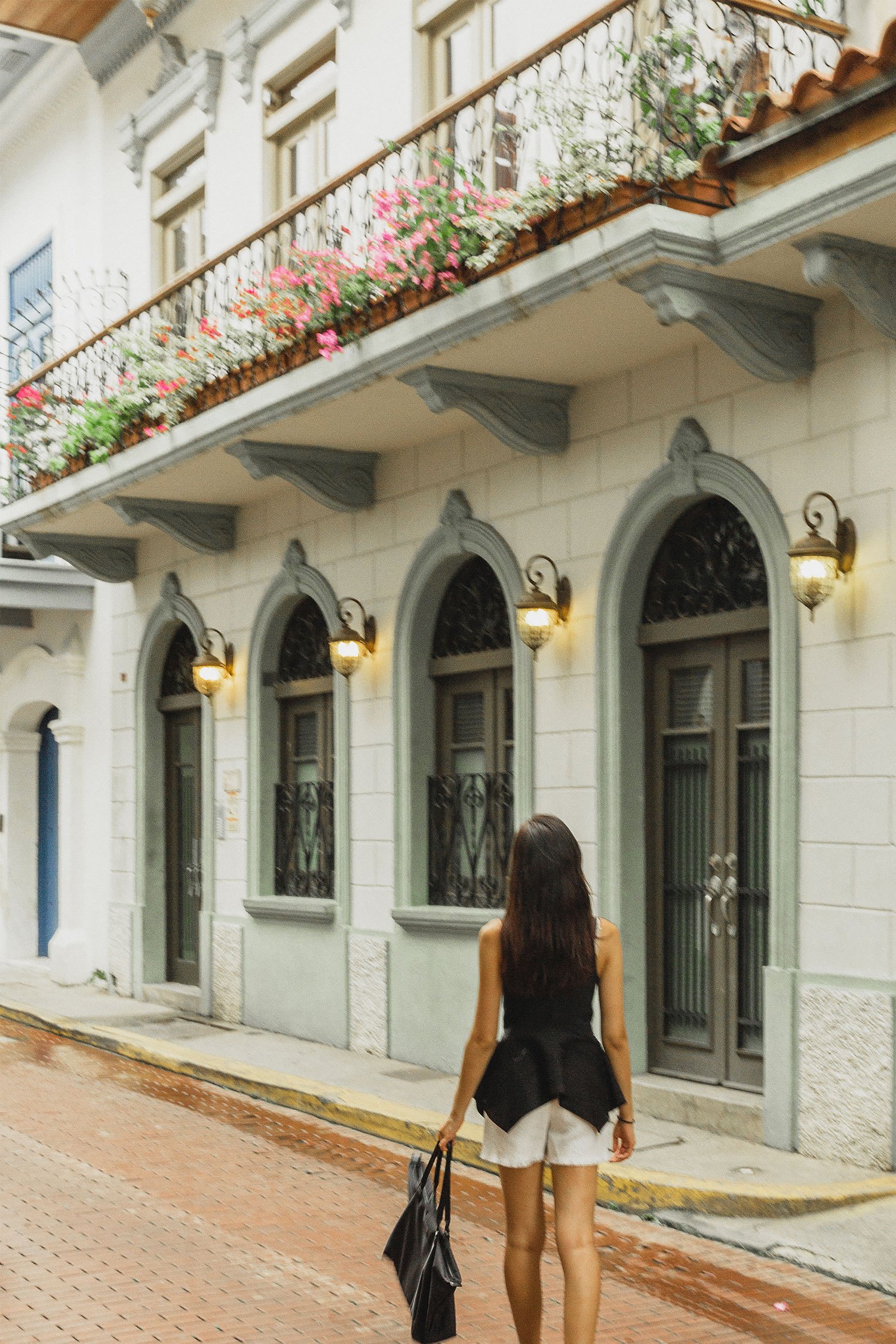 Casco Viejo was our favorite neighborhood in Panama City.
The town was settled in 1673 and is characterized by beautiful old world Spanish architecture. Local poor families were once the only residents of the town's condemned buildings.
But today commercial development is turning once grumbling buildings into trendy hotels, bars and restaurants.
We chose to base ourselves in Casco Viejo over Panama City at the American Trade Hotel. You can read our in-depth review of the landmark here.
Read more:
The Perfect Itinerary for 3 Days in Panama
ADVERTISEMENT
---
---
2. Try Geisha Coffee
Geisha coffee is one of the best beans in the world, producing an aromatic and floral flavor.
You might have heard of Kopi Luwak from Indonesia or Blue Mountain beans from Jamaica… well Geisha beans from Panama are even more prized!
Technically, Geisha coffee isn't local to Panama – it's believed to have originated in Ethiopia.
But after it was brought to the country's mountainous Boquete region, Panamanian coffee plantations began to produce some of the finest Geisha coffee in the world!
Sher's Tip
Cafe Unido (next to the American Trade Hotel) is one of the few cafes in Panama City to offer entirely local coffee. Unido offers pour overs of Geisha in addition to standard cold brews, espressos and pastries.
ADVERTISEMENT
---
---
3. Visit the Panama Canal
You can't visit Panama and skip the Panama Canal!
About 20 minutes from Panama City, Miraflores Visitor Center is a four story interactive museum with a short film and outdoor viewing deck overlooking the Miraflores locks. Tickets for the Panama Canal can be purchased here.
Try to time your visit when a cargo or cruise ship is passing through and watch how the locks fill up and down to enable transit! It was so fun to watch in action and the museum does a great job of explaining the Panama Canal construction, management and history.
Book:
Panama Canal Tour
ADVERTISEMENT
---
---
4. Day Trip to the San Blas Islands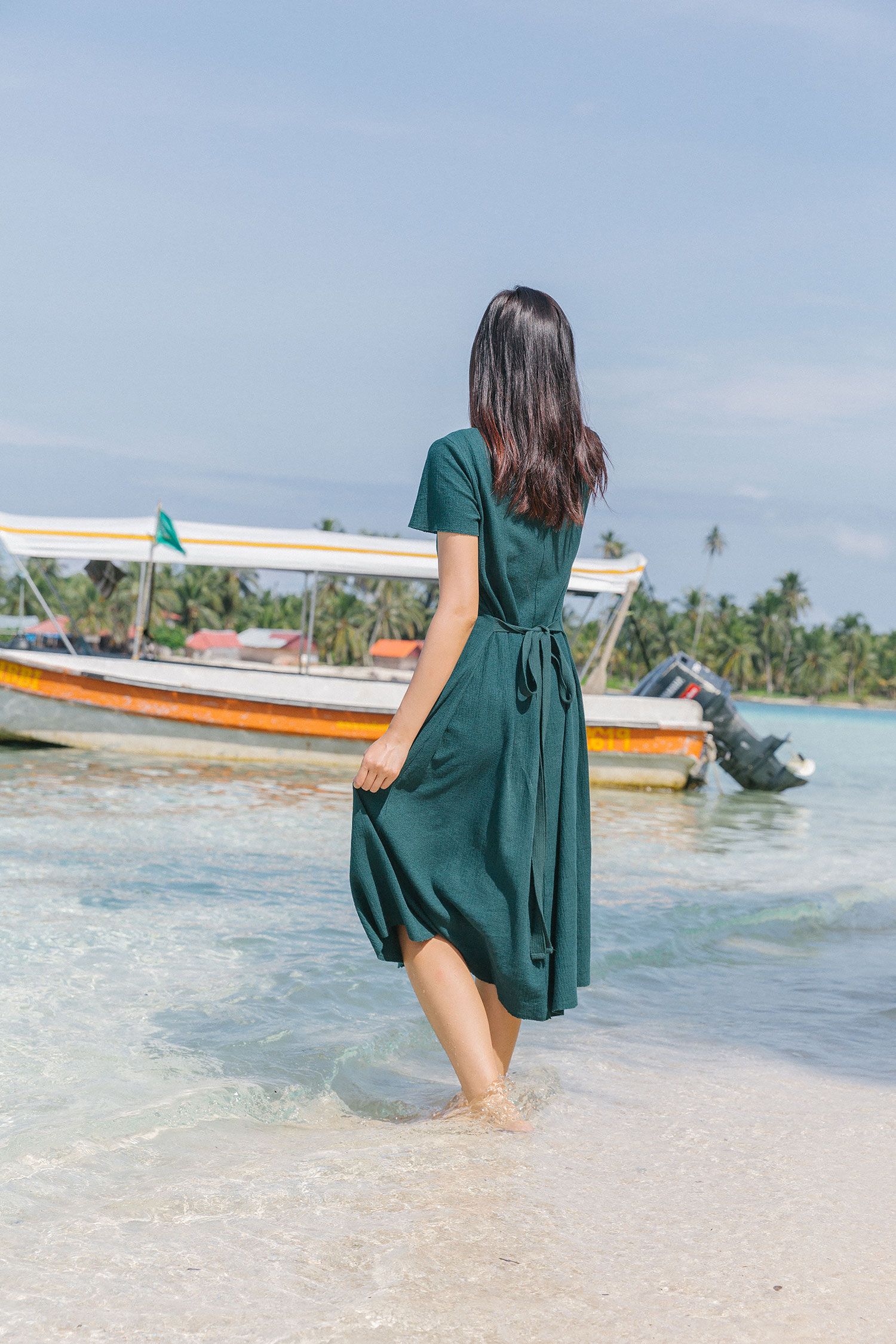 If you're looking for beautiful, uninhabited islands with white sand beaches and crystal blue waters, take a day trip to the San Blas Islands!
There are over 365 islands in the archipelago and traditionally the area was called the Guna Yala islands after the Guna indigenous people who live there.
San Blas is located on Panama's north coast and is roughly a 2 hour drive from Panama City, so the easiest way to visit is via private charter (we booked a tour).
Make sure to bring your passport as the Guna have a security check before allowing visitors to drive to the port. Although it was quite a trek, the islands are wonderfully sunny and snorkelers will love the coral reefs.
Book:
San Blas Day Trip
ADVERTISEMENT
---
---
5. Buy a Panama Hat
Fun fact: did you know that we usually call a Panama Hat, those light colored brimmed hats, are originally from Ecuador?
Panama hats have never been made in Panama but you can buy them all over the city from souvenir shops. The hats are traditionally made from plaiting a local palm plant and you can judge the quality of a Panama Hat by the tightness of the weave. The finest are called Montecristis, after the town in which they are produced.
Read more:
Fun Facts About Panama
ADVERTISEMENT
---
---
Sher's Tip: If you're looking for a truly Panamanian souvenir, head to French Park Monument in Casco Viejo.
Up the steps and behind the monument you'll find local Panamanians and indigenous Kuna women selling Mola. Mola are these colorful geometric cloth patterns that Kuna Indians traditionally wear. You can purchase a square cloth of Mola or a pillow made from the pattern.
6. Sip Rum at Pedro Mandinga
We stumbled on this adorable pink building while wandering Casco Viejo and discovered to our delight that it is Panama's first artisanal rum distellery!
In late afternoon, this place comes alive with drinkers casually tasting local cocktails, hanging out with friends and having a great time.
ADVERTISEMENT
---
---
Sher's Tip: A couple other places we loved in Casco Viejo:
Casacasco, a recently restored white building on Plaza Herrera (it used to be a hostel!). Head up to the roof for epic views or grab bottle service at the swanky levels inside.
Tantalo is another great spot for nightlife, with a casual restaurant serving excellent sandwiches for lunch during the day and a rooftop club at night. They were advertising a Mykonos White Party in November for anyone who will be visiting Panama later this fall!
ADVERTISEMENT
---
---
7. Visit Panama City (the metropolis)
While Casco Viejo packs charm, Panama City wields urban splendor.
For a look at local life, head to the pedestrian walkway at Avenida Central and experience the vibrant cacophony or people, street stands, art and noise. Swing around to Cinta Costera, the city's waterfront development park where you can enjoy views of the beach, people watch, grab an ice cream or join in on a game of football/soccer/tennis/etc.
This Panama City tour takes you to all of the city's highlights: Ancon Hill with its incredible views over the city, a local artisan market to shop for Panamanian made souvenirs and a walk through Puna Culebra, the Smithsonian owned museum in Panama.
Book:
Panama City Day Tour
Sher's Tip: Looking for the third "Panama City"?
If you want to see the first Panama City settlement, head to Panama Viejo where you can find the smoldering ruins of the 17th century city. Depending on who you ask, Pirate Henry Morgan sacked the city looting for gold or clever Panamanians destroyed the city to thwart him… and then promptly asked for a helpful gold donation to rebuild!
ADVERTISEMENT
---
---
8. Pay Respects to the Gold Altar at Iglesia San Jose
Panama is a predominantly Catholic town, due to its Spanish heritage.
There are a number of really beautiful churches throughout Casco Viejo but the most famous is Iglesia San Jose for its altar of gold. The gigantic altar piece is carved from mahagony and overlaid with gold leaf.
The altar was originally located in the original Panama Viejo town, but legend holds that quick-thinking Jesuit priests painted the altar black to hide it from pirates.
After Henry Morgan left Panama in frustration, the altar was moved piece by piece to its current location.
The pope made his way to Panama City in 2019 and visited this church!
Sher's Tip: We visited as part of a Casco Viejo walking tour. Even if you're not religious, there's a lot of history in Panama's old churches. Here's some other famous churches in Panama:
the Convent of Old Santo Domino – after two fires destroyed the interior and roof, the building is just ruins today but occasionally hosts musical concerts and weddings
Iglesia de la Merced – constructed in 1673, this baroque church was transported piece by piece from Panama Vieja to its current location.
Catedral Metropolitana – there's a beautiful altar piece hidden in this church
ADVERTISEMENT
---
---
9. Learn about Panama's Biodiversity
Panama's unique geography as a bridge between North and South America is the focus of this fun museum.
Designed in eight colorful sections by architect Frank Gehry, it's a fascinating look at how the isthmus of Panama was formed and the repercussions on flora and fauna development in the Americas. There are some really interactive exhibits in the Biomuseo and it's worth a visit, especially if you have kids!
Book:
Biomuseo Museum
ADVERTISEMENT
---
---
10. Try Local Panamanian Food
Try some local food while you're in Panama – it's amazing!
Panamanians typically eat chicken and rice (arroz con pollo), plantains, yuca and seafood. Some of our favorites were ceviche (of course) and petacones, fried green plantains topped with octopus or other meats.
The best way to taste great food in Panama is on a local food tour!
We also tried lots of fun drinks (they really know how to make their cocktails in Panama!) and the local beers, Balboa and Atlas.
Book:
Panama City Food Tour
ADVERTISEMENT
---
---
And that's it! Hope you enjoy your visit to Panama!
Visiting Panama – Travel Checklist
Flights | Copa Airlines, the national Panamanian airline, offers non-stop flights from select US cities. We hopped on a direct flight out of New York City's JFK Airport and arrived 5 hours later. Check for flight deals and routes here.
Accommodation | After arriving in Panama City's Tocumen International Airport, you can opt to stay in Panama City or head to the Old Town of Casco Viejo. Check here for last minute hotel deals.
We found Panama City to be quite safe and would highly recommend staying in Casco Viejo for its charm and history. It's approximately a 20-30 min taxi ride from Panama City Airport. Be prepared for a slower exit out of Tocumen International, as they scan all bags with your person (like in Mexico).
Currency | Panama's currency is pegged to the U.S. dollar and therefore all prices are 1:1. There's no need to change money and in fact, little need to carry large sums of cash. We were happily surprised to discover that credit cards are widely accepted at restaurants, museums, etc and all our bills were charged directly in USD.
Insurance | Be sure not to visit Panama without travel insurance. Whether you get injured and need to be hospitalized, or your phone gets stolen (C managed to lose his for the second time in 2 weeks), travel insurance will help when you need it most. Get a quote for your trip here.
You Might Also Enjoy:
Panama Vacation Planning Articles
Travel Tips: The Ultimate Panama Travel Guide
Itinerary: How to Spend 3 Perfect Days in Panama
Activities & Where to Stay
20 Interesting Facts About Panama I Bet You Never Knew These!
Seeing the Panama Canal & Why It's Worth Visiting!
The American Trade Hotel: One of Our Favorite Boutique Hotels
Follow me @Sher She Goes on