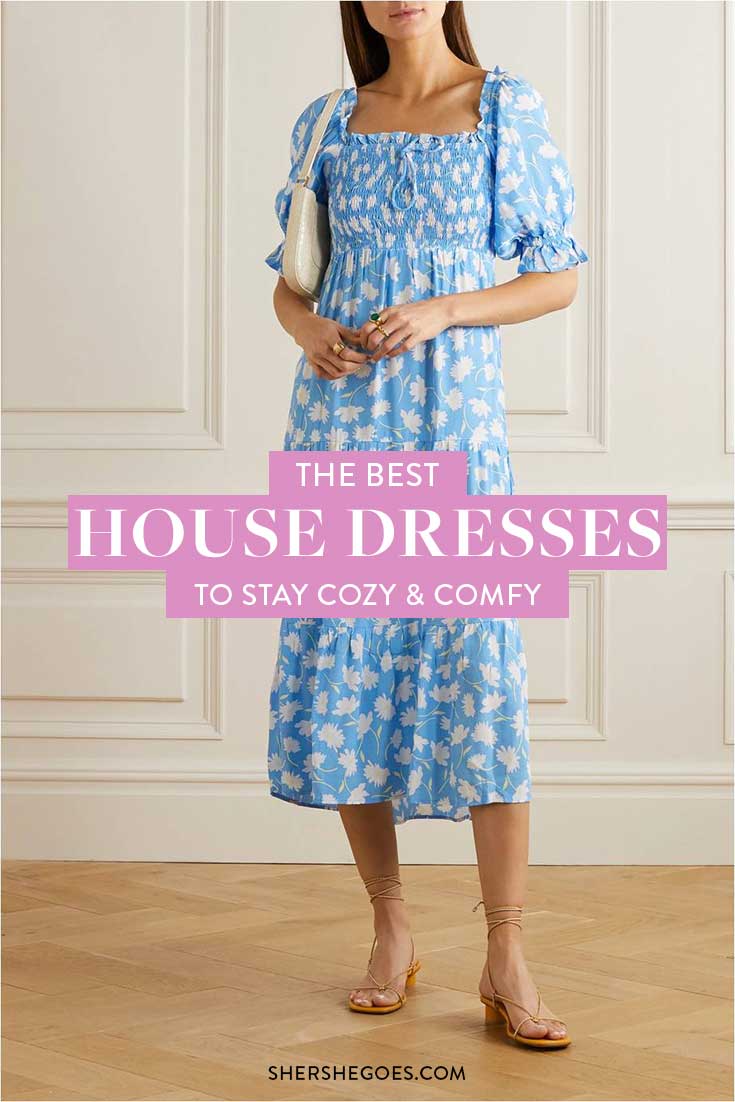 Best House Dresses (2021)
Call me crazy, but wouldn't the perfect addition to your work from home wardrobe be something called a house….dress?!
Originally the vestiges of the walk-in closets of southern belles – those queens can't even roam around the house without needing to look stunning, ugh! – house dresses have quickly become popular everywhere.
Aided by the ever-increasing need to look cute, comfortable, and professional while on an endless parade of Zoom calls, house dresses are my favorite go-to for a smart and effortless work from home look!
Keep reading for some of the most comfortable house dresses!
ADVERTISEMENT
Keep reading, or pin this article to save it for later ⇟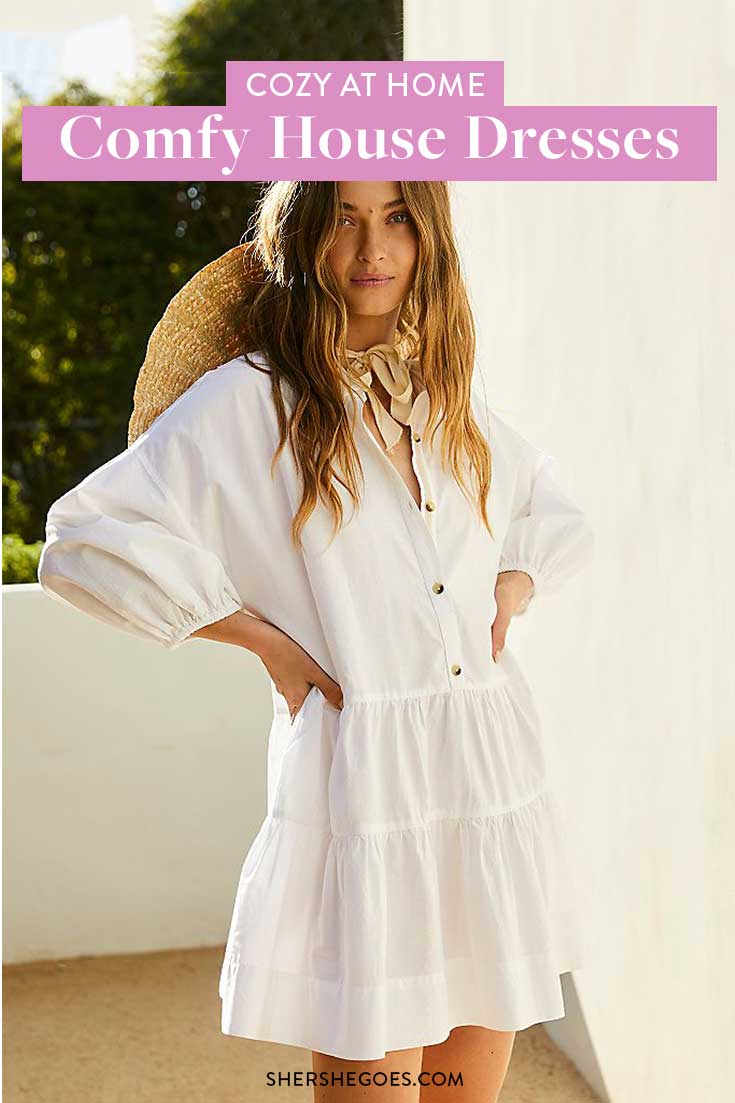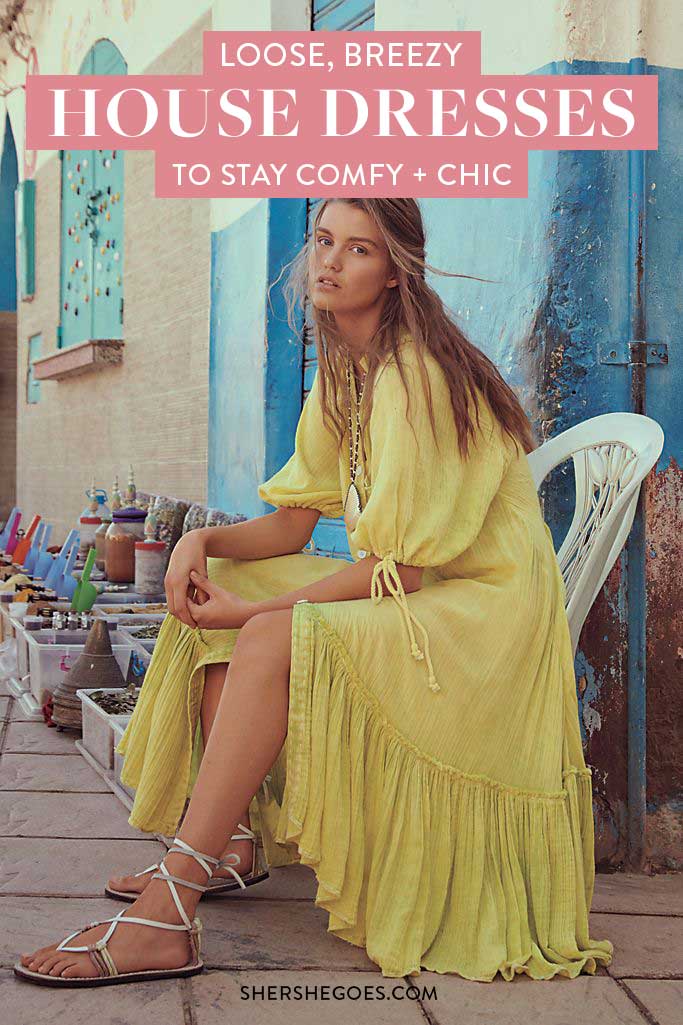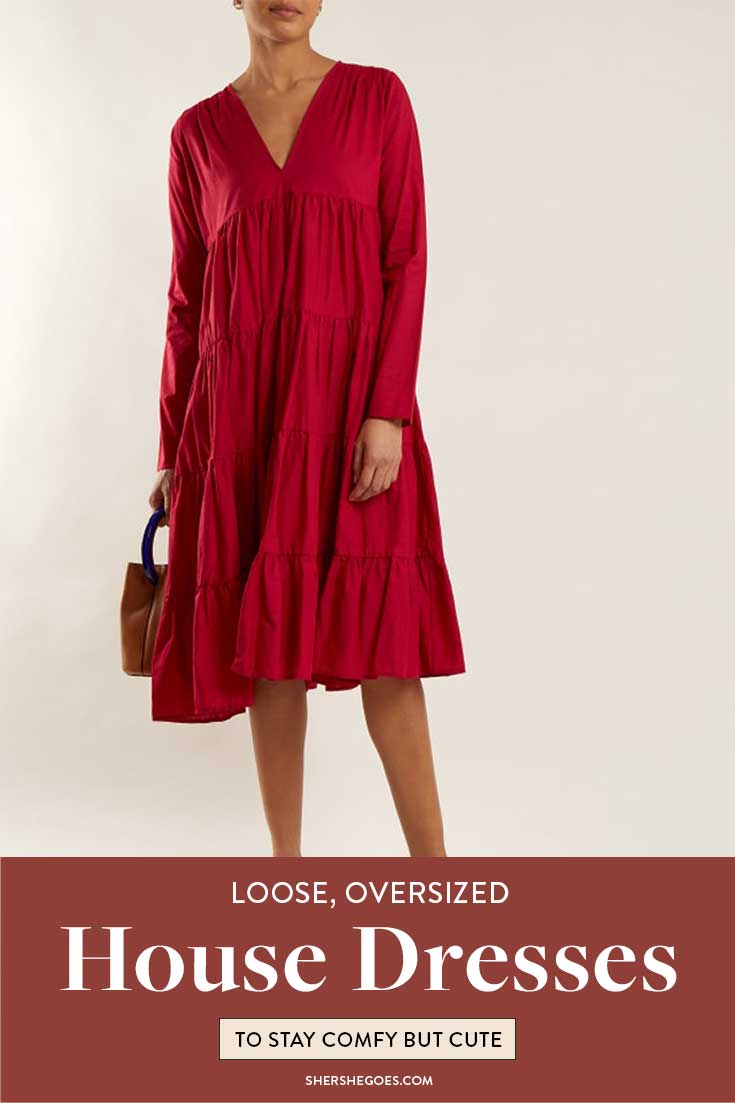 ADVERTISEMENT
---
---
Women's House Dresses
There are a couple brands in particular that focus on the right blend of chic and comfort. Below, we've chosen our favorite styles that will help you look chic and confident during every Zoom call!
The Best House Dresses for Women
ADVERTISEMENT
---
---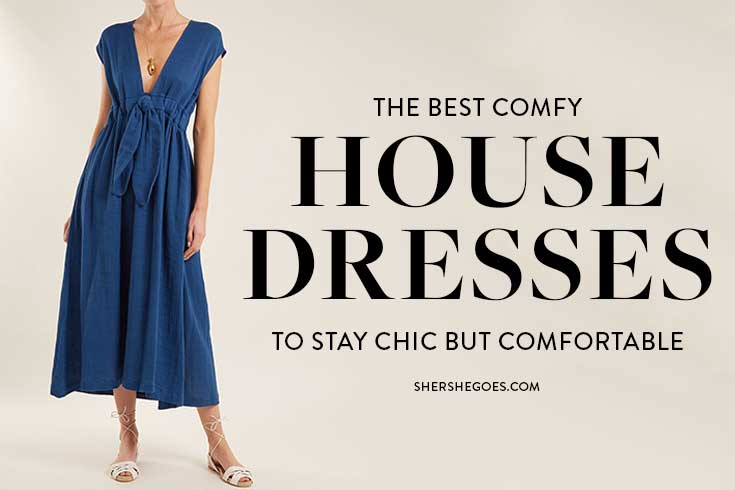 The Best Women's House Dresses!
Best Sleeved House Dress: Pendleton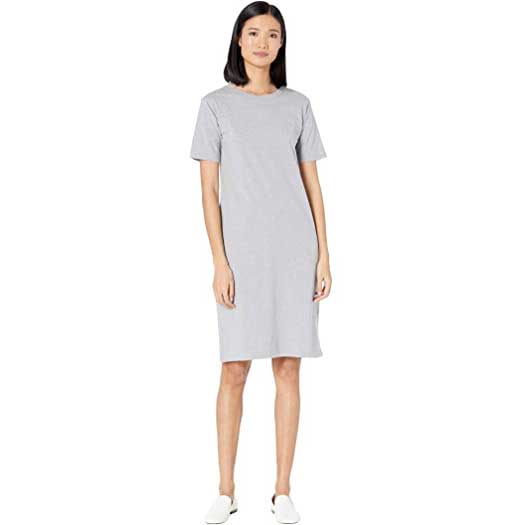 When most Zoom calls have you visible only from the torso up (at least, hopefully…) a strapless dress could easily exude a tad too much informality.
The best way to disarm (no pun intended) your fellow colleagues is with a cute Tee dress like this gem from Pendleton.
Immediately showcasing a calm but chic vibe, this house dress features a rounded neckline, straight hem, and comfortable 100% cotton fabric!
ADVERTISEMENT
---
---
Best Black House Dress: Columbia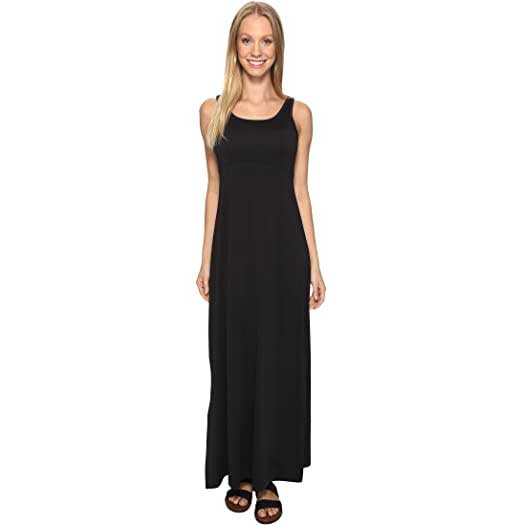 From house dress to ball gown, any women's wardrobe needs a solid, cute black dress.
This Columbia dress does it for me, as it can look great on its own or with a cute cardigan wrapped over your shoulders like a shawl.
The Columbia house dress doesn't just perform indoors, either.
Made with a specialized moisture-wicking technology and featuring UPF 50+ protection throughout the fabric, this dress works great whether you're on a Zoom call or zooming on the boat during a day out on the lake!
---
Most Comfortable House Dress: Prana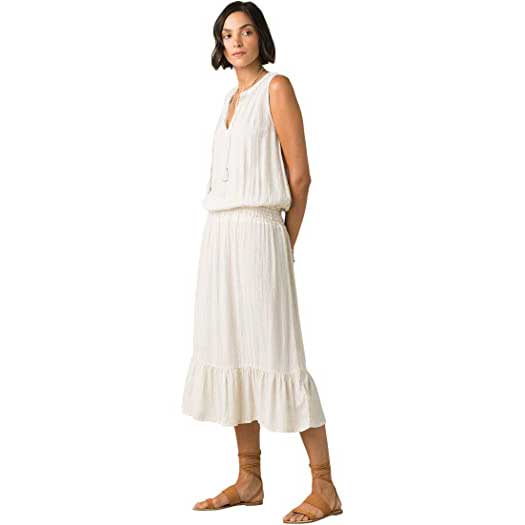 I've been a fan of Prana clothing for many years, but I've never tried a dress of theirs before now.
Trust me, the Sentinel Maxi dress hits the mark just like all of their pieces do.
This house dress features a ridiculously soft lyocell fabric that will keep you comfortable no matter how many hours you have to spend stuck in front of your laptop.
Plus, the open neckline, braided tassels, and ruffle skirt add some style when you're out on the town, too!
ADVERTISEMENT
---
---
Best Floral House Dress: Lily Pulitzer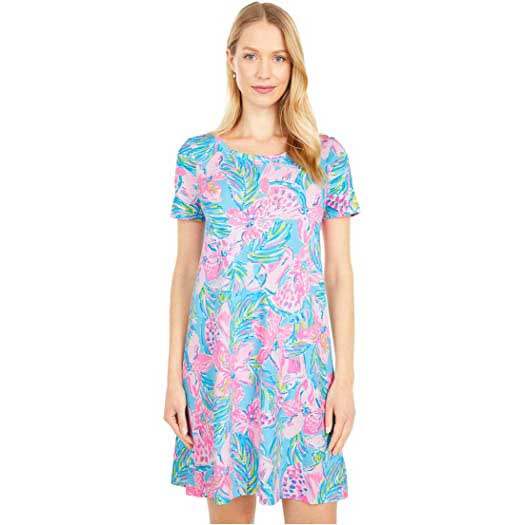 Just because summer is slowly passing us by doesn't mean you still can't rock a bright, floral house dress.
This Lilly Pulitzer dress will brighten up not just your day but the days of your colleagues with its fun colors and spunky patterns.
Made with cute short sleeves, a subtle rounded neckline and buttery soft pima cotton, the Lilly Pulitzer house dress shows why these super versatile pieces were born in the South!
ADVERTISEMENT
---
---
Read More in my cozy at home series:
Loungewear
Amazon Fashion Finds: Comfortable Loungewear
The Cutest Matching Loungewear Sets
Comfortable Jumpsuits & Rompers to Work from Home In
The Best Pajamas to Netflix & Chill
Matching Pajama Sets that Still Look Stylish
Cozy & Comfortable Bralettes
Fun Tie Dye Lounge Wear Outfits
10 Work from Home Outfit Ideas
Everlane Bralette Review
Athleisure
The Best Athleisure Outfits You Can Grab on Amazon
6 of the Best At Home Workouts - Currently Free!
Comfy Faux Leather Leggings that Work with Any Outfit
Everlane Legging Review
Comfortable Shoes
The Best Minimalist White Sneakers
Cute Casual Sneakers to Wear Anywhere
Slip on Sneakers for Casual Days
The Best Comfy Slippers for Women
The Best Comfy Mens Slippers
The Most Comfortable Boots to Wear All Winter Long
Cozy Home
How to Program Smart Lights to Act as a Sunrise Clock
The Coziest Home Decor to Create a Sense of Hygge
How to Dress a Bed as Luxuriously as a 5 Star Hotel
Follow me @Sher She Goes on