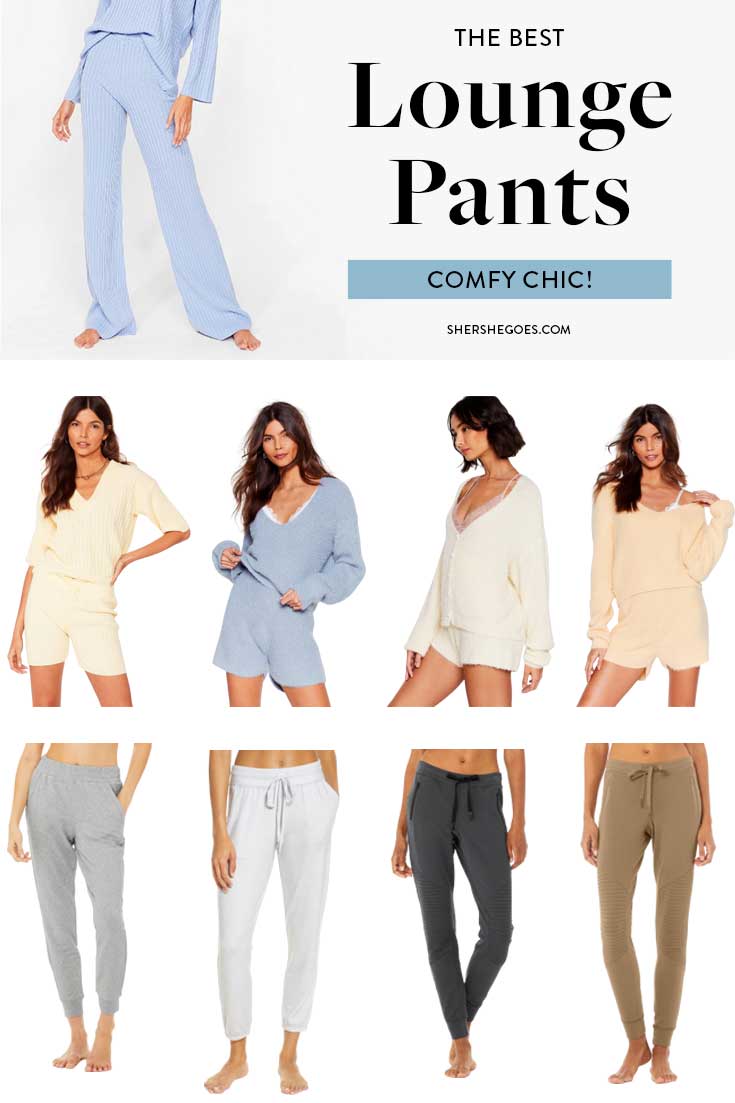 Lounge Pants
Correct me if I'm wrong, but all that your colleagues can really see on Zoom / video conferences is anything above your rib cage.
Make sure that stays professional, and you can feel free to do the full WFH mullet: business on top and party on the bottom!
You probably shouldn't let that party get too crazy, however, which is a polite way of saying make sure you still wear some freaking pants.
There are plenty of legitimate reasons to stand and interrupt your Zoom call (someone incessantly ringing the doorbell, leaving your lunch on a lit stove, etc.), so make sure you don't embarrass yourself should that need arise!
ADVERTISEMENT
Our perfect medium?
Lounge pants.
They will keep you ridiculously comfortable through the 99% of your workday when no one even knows what you're wearing.
And on those rare occasions you have to stand during your Zoom calls, they're plain enough that most people probably won't even notice!
Keep reading for reviews of each, or pin this article to save it for later ⇟
Best Lounge Pants for Women
There are a couple loungewear brands in particular that focus on the right blend of style and comfort. Below, we've chosen our favorite styles that will elevate your WFH wardrobe!
Best Lounge Pants
ADVERTISEMENT
---
---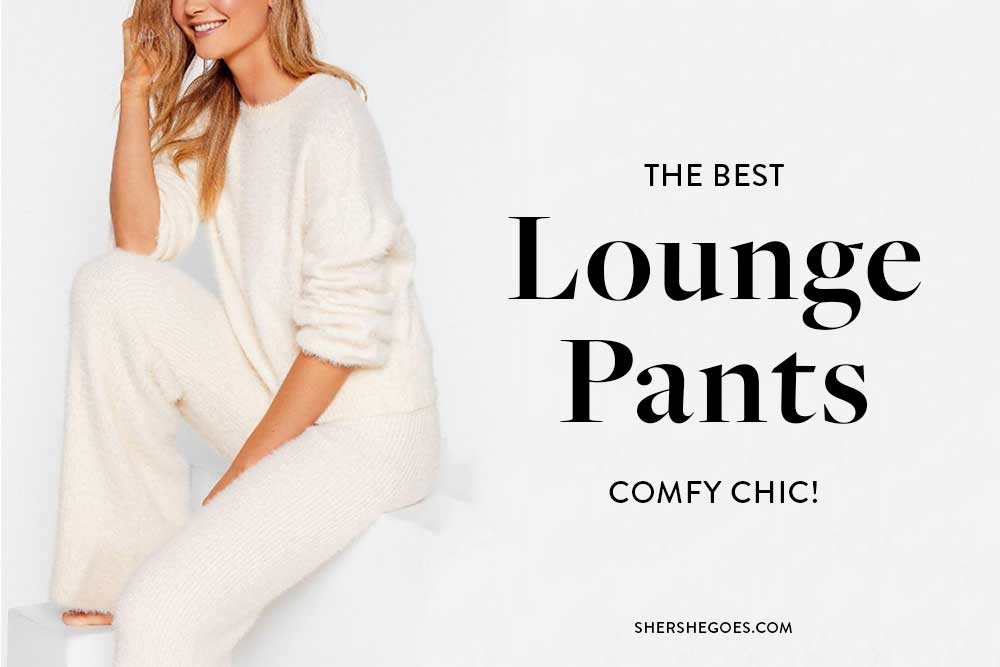 Best Lounge Pants (2021)
Most Comfortable Lounge Pants: Natori
ADVERTISEMENT
---
---
Best Fitting Lounge Pants: Beyond Yoga
ADVERTISEMENT
---
---
Best Patterned Lounge Pants: Splendid
ADVERTISEMENT
---
---
Best Plush Lounge Pants: Alo Yoga
ADVERTISEMENT
---
---
Best Velour Lounge Pants: Lilly Pulitzer
ADVERTISEMENT
---
---
Most Luxurious Lounge Pants: Helen Jon
ADVERTISEMENT
---
---
Best Plus Size Lounge Pants: Calvin Klein
ADVERTISEMENT
---
---
Shop Women's Lounge Pants
---
ADVERTISEMENT
---
---
Read More in my cozy at home series:
Loungewear
Amazon Fashion Finds: Comfortable Loungewear
The Cutest Matching Loungewear Sets
Comfortable Jumpsuits & Rompers to Work from Home In
The Best Pajamas to Netflix & Chill
Matching Pajama Sets that Still Look Stylish
Cozy & Comfortable Bralettes
Fun Tie Dye Lounge Wear Outfits
10 Work from Home Outfit Ideas
Everlane Bralette Review
Athleisure
The Best Athleisure Outfits You Can Grab on Amazon
6 of the Best At Home Workouts - Currently Free!
Comfy Faux Leather Leggings that Work with Any Outfit
Everlane Legging Review
Comfortable Shoes
The Best Minimalist White Sneakers
Cute Casual Sneakers to Wear Anywhere
Slip on Sneakers for Casual Days
The Best Comfy Slippers for Women
The Best Comfy Mens Slippers
The Most Comfortable Boots to Wear All Winter Long
Cozy Home
How to Program Smart Lights to Act as a Sunrise Clock
The Coziest Home Decor to Create a Sense of Hygge
How to Dress a Bed as Luxuriously as a 5 Star Hotel
Follow me @Sher She Goes on