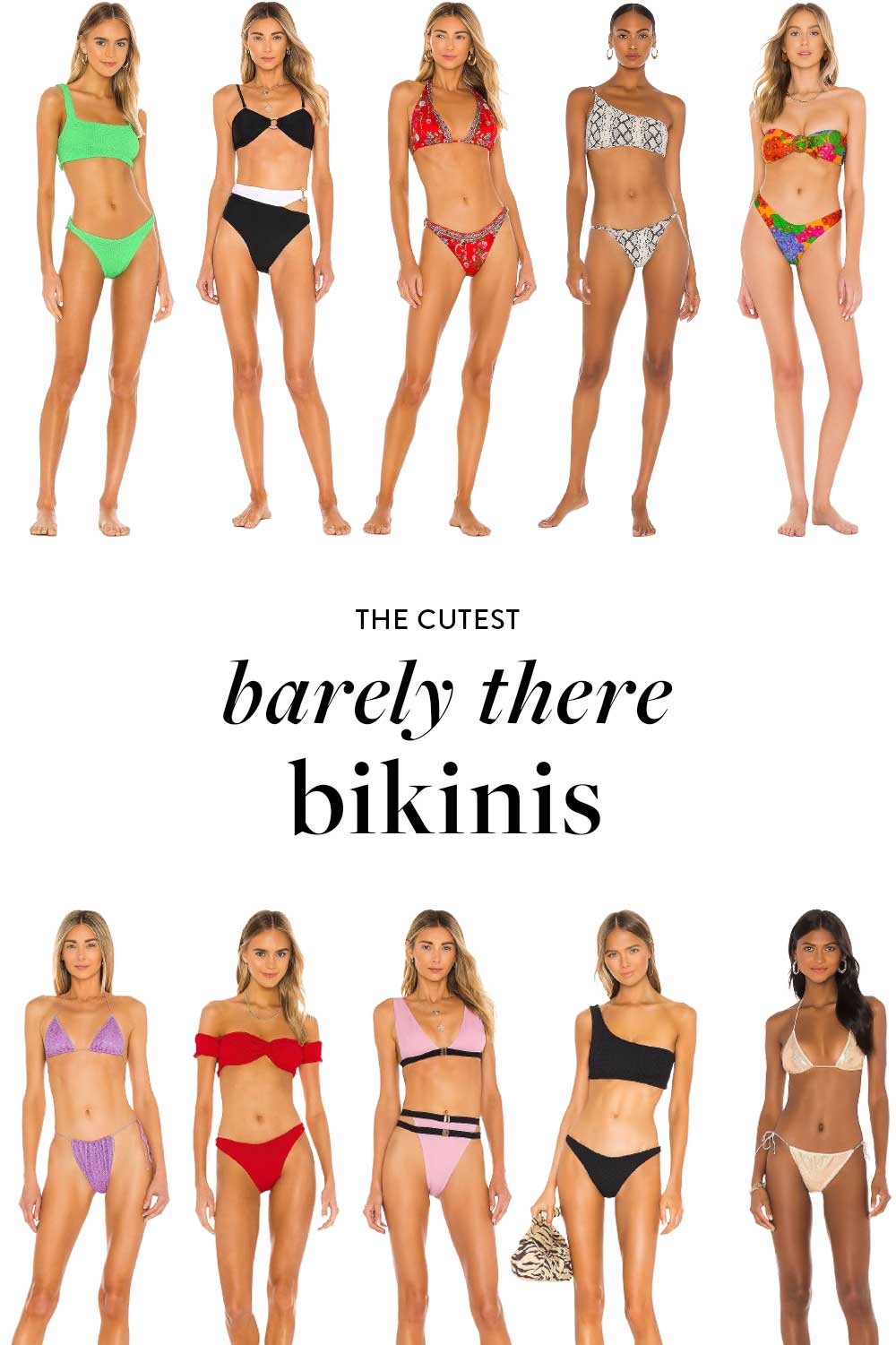 Thank you to Zappos for sponsoring this post!
The Best Barely There Bikinis (2021)
If you don't look closely enough for the latest swimwear trend, you just might miss it!
"Barely there" bikinis (also known as "micro" bikinis) have taken off the past few summers, and it's easy to see why!
First, no woman wears a bikini to, you know, not show off her latest beach body!
Barely there bikinis are famous for showing about as much of you as would be considered appropriate – sometimes shockingly so!
However, barely there bikinis also have some very practical benefits, including minimizing unattractive tan lines and freeing up more of your body to get some helpful Vitamin D!
Keep reading for this summer's 7 favorite barely there bikinis!
ADVERTISEMENT
Keep reading, or pin this article to save it for later ⇟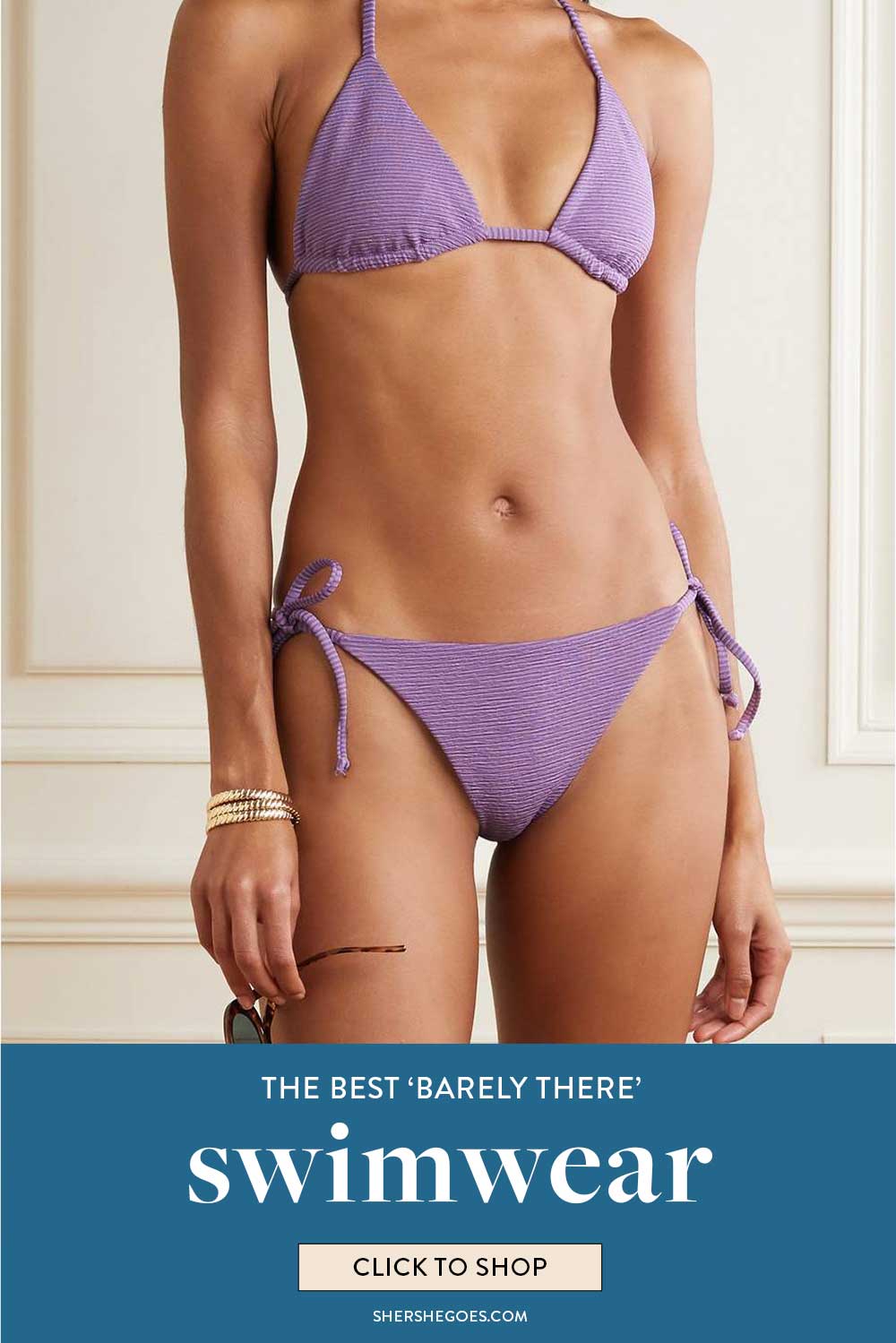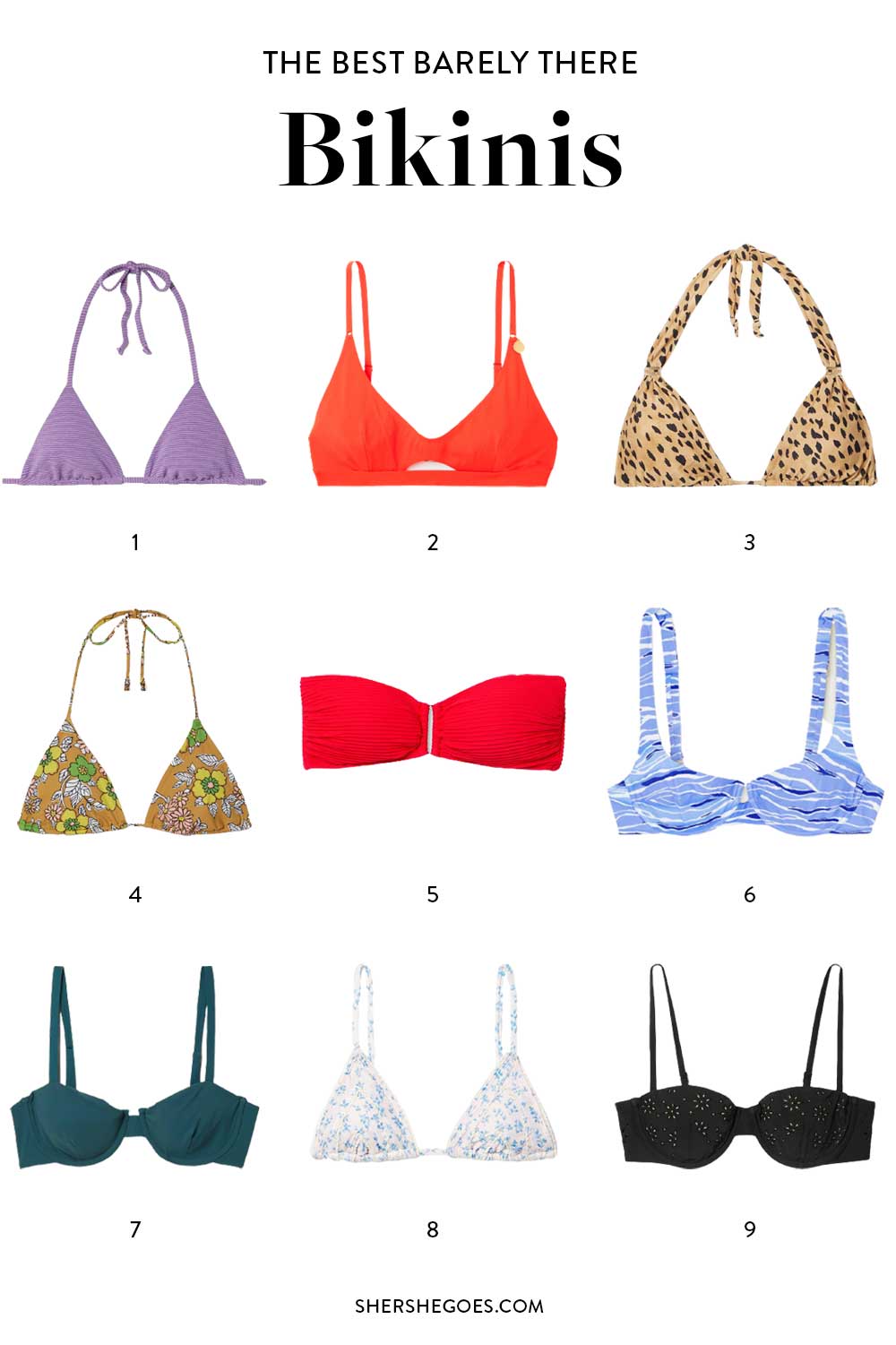 ADVERTISEMENT
---
---
The Best Barely There Bikinis (2021)
Minimize tan lines, maximize your summer skin glow, and show off what your momma gave you with this summer's hottest barely there bikinis!
Top Barely There Bikini Looks!
ADVERTISEMENT
---
---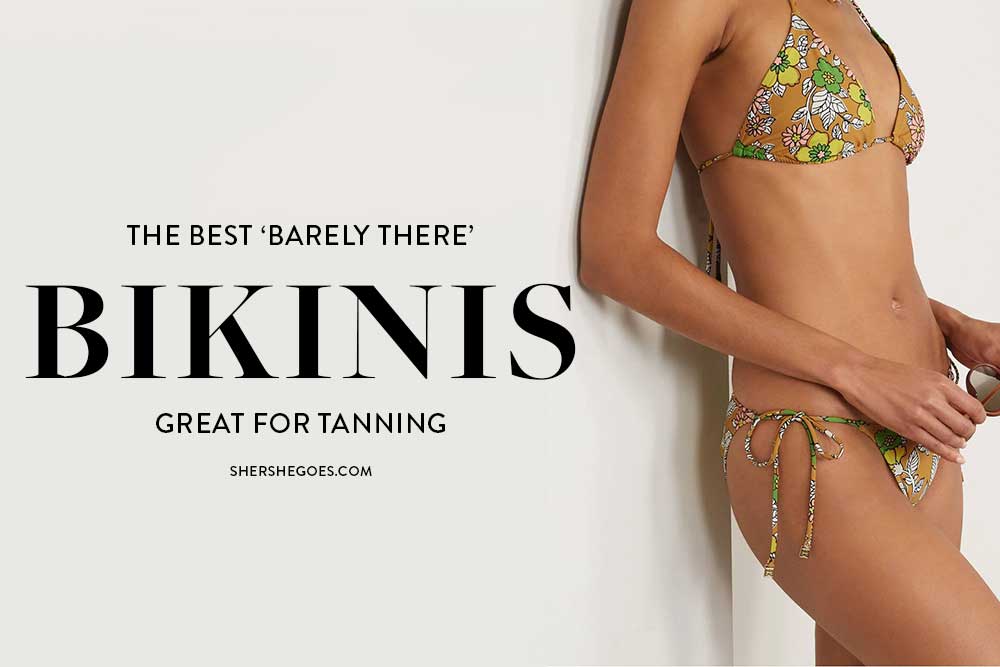 The Best Women's Barely There Bikinis!
Most Affordable Barely There Bikini: SherryDC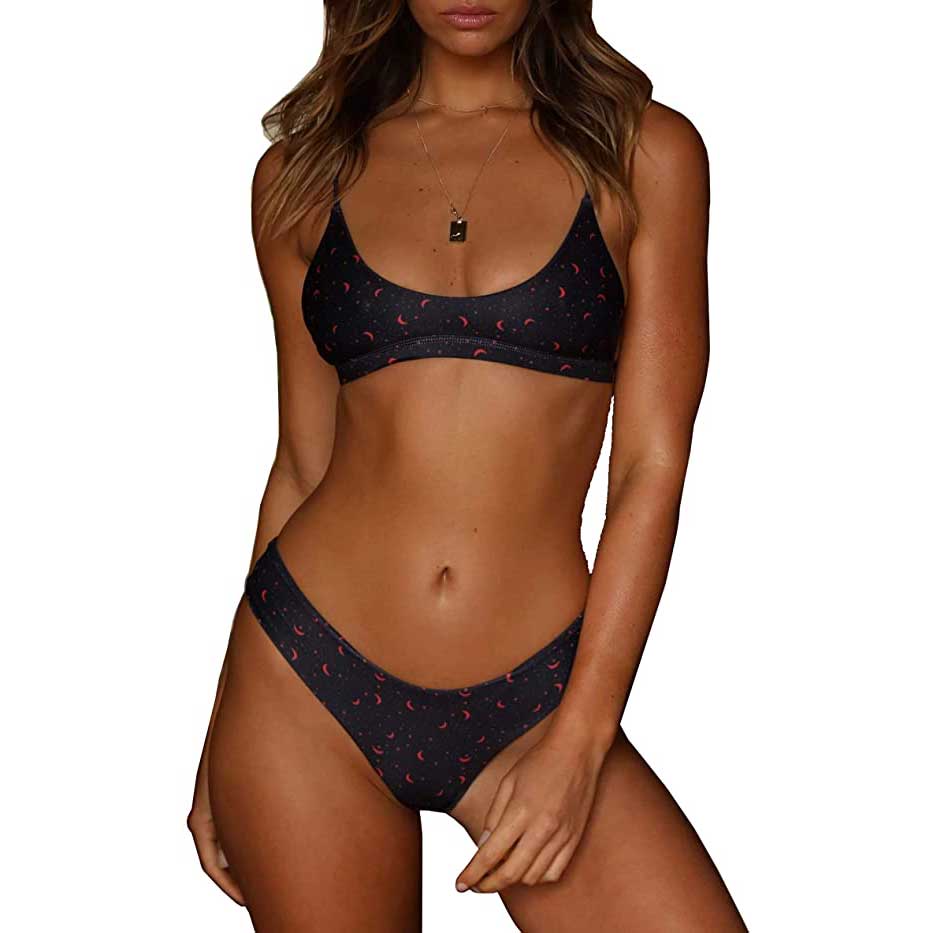 As ridiculous as it may seem, bikinis can easily approach 100 dollars or even more.
If you want to look great on a smart budget, check out this barely there bikini from SherryDC, which offers an attractive scoop neck and padded top!
ADVERTISEMENT
---
---
Best Cheeky Bikini Bottoms: L*Space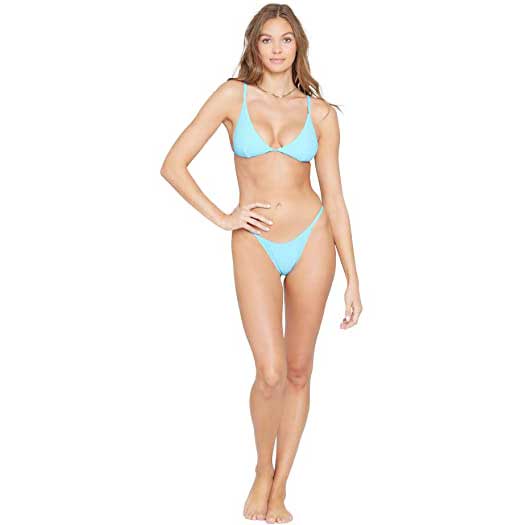 Sporting a chic, retro look is this cheeky barely there bikini from L*Space.
With impressive rear coverage on the high-waisted bikini bottom and a ribbed fabrication throughout the top, this barely there bikini is both flattering and incredibly comfortable!
ADVERTISEMENT
---
---
Best String Bikini: Helen Jon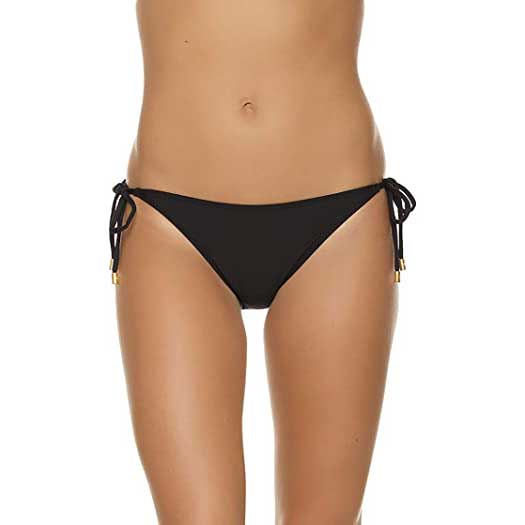 Just because barely there bikinis are the latest trend doesn't mean they can't be paired with an all-time swimwear classic: the string bikini.
I love a simple pair of side-tied bikini bottoms, and the gold-tipped strings on this Helen Jon bikini provide a flashy yet subtle finish!
ADVERTISEMENT
---
---
Best High Cut Bikini: Vitamin A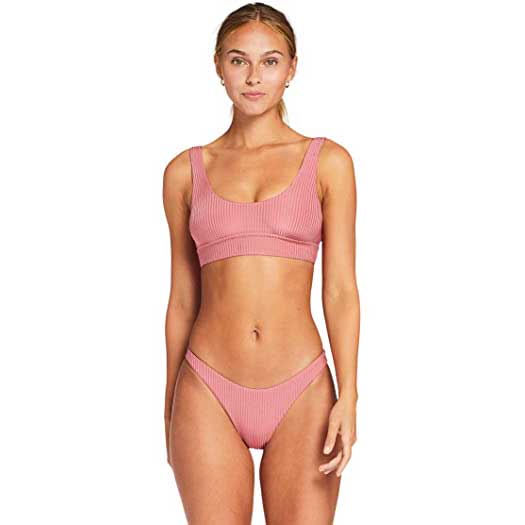 Let's just say this barely there bikini from Vitamin A will give you that good Vitamin D!
The cheeky rear coverage, scooped neckline, and low-rise waist all provide your skin maximum exposure to our sun's Vitamin D – just make sure you liberally apply sunscreen to protect yourself, also!
ADVERTISEMENT
---
---
Best Bikini with Cut Outs: BECCA by Rebecca Virtue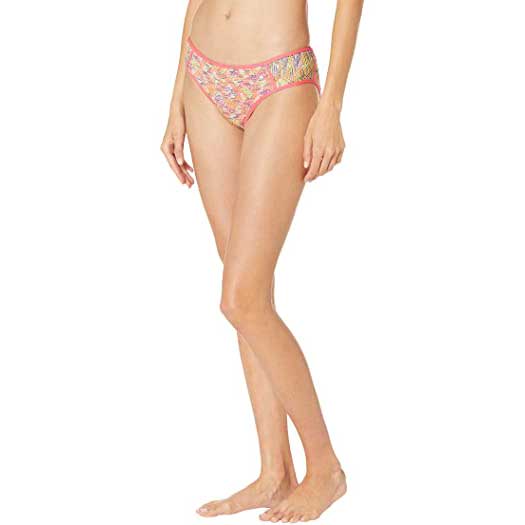 While crochet patterns have typically been the provenance of women's underwear, BECCA by Rebecca Virtue is bringing this style to the world of barely there bikinis!
Plus, the cute, interwoven hipster patterning on these bikini bottoms will definitely help you stand out from the crowd!
ADVERTISEMENT
---
---
Best Super Skimpy Bikini Bottoms: Rip Curl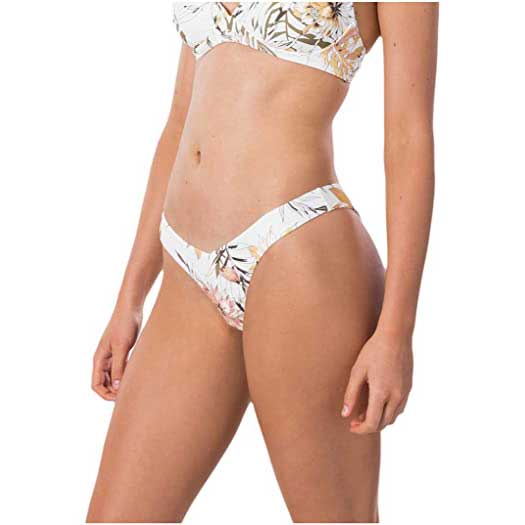 Because let's be honest, skimpy is part of the barely there bikini game after all!
Aside from offering a revealing and flattering silhouette, this Rip Curl barely there bikini also offers reversible swim bottoms made with an impressively soft microfiber fabric!
ADVERTISEMENT
---
---
Best Barely There Thong Bikini: ZAFUL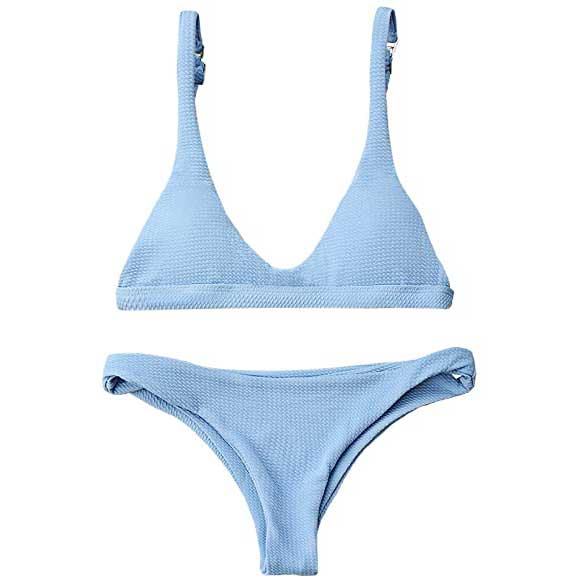 Thong bikinis will always be a classic.
I especially love this barely there bikini from ZAFUL thanks to its super soft and stylish meshed nylon fabric!
ADVERTISEMENT
---
---
Shop Barely There Swimwear
---

ADVERTISEMENT
---
---
Read More: in our summer packing checklist series:
Best Swim Brands
The Best Online Sites to Shop for Swimwear
The Best Swimwear Brands at Every Price Point
The Best Swimsuits to in Every Style - Retro, Cut Outs, Barely There & More
The Best Bikini Brands to Rock this Summer
Top Swim Trends
8 Swimwear Trends to Try this Summer
7 Barely There Bikinis for Barely There Tan Lines!
Full Coverage Swimwear
The Best Swimsuits for Small Busts
Amazon Fashion Finds: Modest Swimsuits
Modest Swimwear Brands to Check Out - if skimpy isn't your thing!
The Best High Waisted Bikini Bottoms to Keep Everything Tucked In
Summer Essentials
The Best Sun Hats that Offer Full Sun Protection
The Cutest Linen Dresses for Hot Summer Nights
The Best Men's Linen Pants - Summer Casual
The Best Women's Linen Pants for Coastal Chic Style
The Best Women's White Linen Pants - Simple, Clean & Breathable!
Follow me @Sher She Goes on