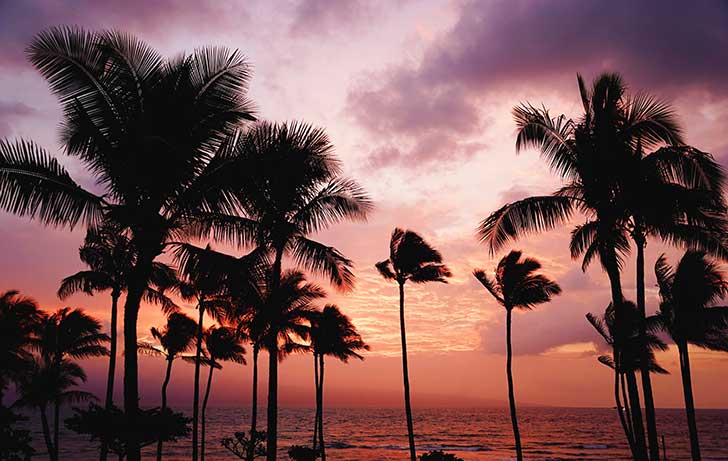 Where to Stay in Honolulu
Leis, waves, and caves – Hawaii is one of most naturally beautiful stages on Earth, and Honolulu always finds itself in the leading role for all that's wonderful and active about America's 50th state.
Whether you're interested in the great outdoors, the phenomenal beaches, or Hawaii's exploding restaurant and shopping scene, there's plenty for everyone in the capital.
Keep reading for our favorite places to stay in Honolulu, Hawaii!!
---
---
Best Hotels in Honolulu
To summarize, here's a handy chart of our recommended Honolulu hotels. All include free wifi and are known for comfort, great locations and great customer service.
Best Honolulu, Hawaii Hotels – Summary Comparison Chart
Below is more information about each hotel and why we recommend it!
---
---
The Kahala Hotel & Resort
Located just ten minutes away from the entertainment of Waikiki, the 53-year-old Kahala Hotel & Resort is one of Honolulu's most famous, boasting royalty, Hollywood stars, and heads of state as its former guests.
With eight varieties of beachfront and oceanfront lanais, the Kahala Hotel offers potential guests a diverse range of options to curate the perfect Hawaii vacation!
---
---
Outrigger Reef Waikiki Beach Resort
Located directly on Waikiki, the Outrigger Reef Waikiki Beach Resort has all the amenities and convenience anyone could ask for in a Honolulu hotel.
From dining on freshly caught fish in the shadow of Diamond Head to grilling your own fruits of the sea at the Outrigger's beachfront "grill-your-own" deck, nothing's finer than a stay at the Outrigger Reef Waikiki!
---
---
The Modern Honolulu
As the only full-service lifestyle hotel in Honolulu, it's easy to city why guests keep coming back for more at the Modern Honolulu, located right on Waikiki Beach.
With 353 rooms, suites, and penthouses featuring a variety of ocean, city, pool, and yacht harbor views (many of which include my personal favorite – private terraces and balconies!), The Modern Honolulu is the perfect place for a perfectly escapist Hawaii vacation.
---
---
Lotus Honolulu at Diamond Head
The Lotus Honolulu at Diamond Head has long had a treasured reputation as one of Honolulu's best boutique hotels, and it's easy to see why.
Nestled between Diamond Head and Waikiki Beach, the Lotus Honolulu provides its guests a great opportunity to be near the natural awe of Diamond Head but also not too far from the shopping and entertainment of Waikiki Beach.
---
---
Vive Hotel Waikiki
Though it may be one of Honolulu's newest boutique hotels, the Vive Hotel Waikiki has quickly earned a deserved reputation was one of Honolulu's hottest hotels!
The Vive is perfect for those wanting to spend their entire week just steps from the famed Waikiki Beach! This is our choice for cheap hotels in Honolulu that are near the beach.
---
---
And that's it! Our guide to Honolulu's best hotels to make the most of your stay.
Whether you're looking for a family friendly hotel that won't break the bank or a 5 star luxury Honolulu hotel on the beach, these top hotels in Hawaii are sure to please.