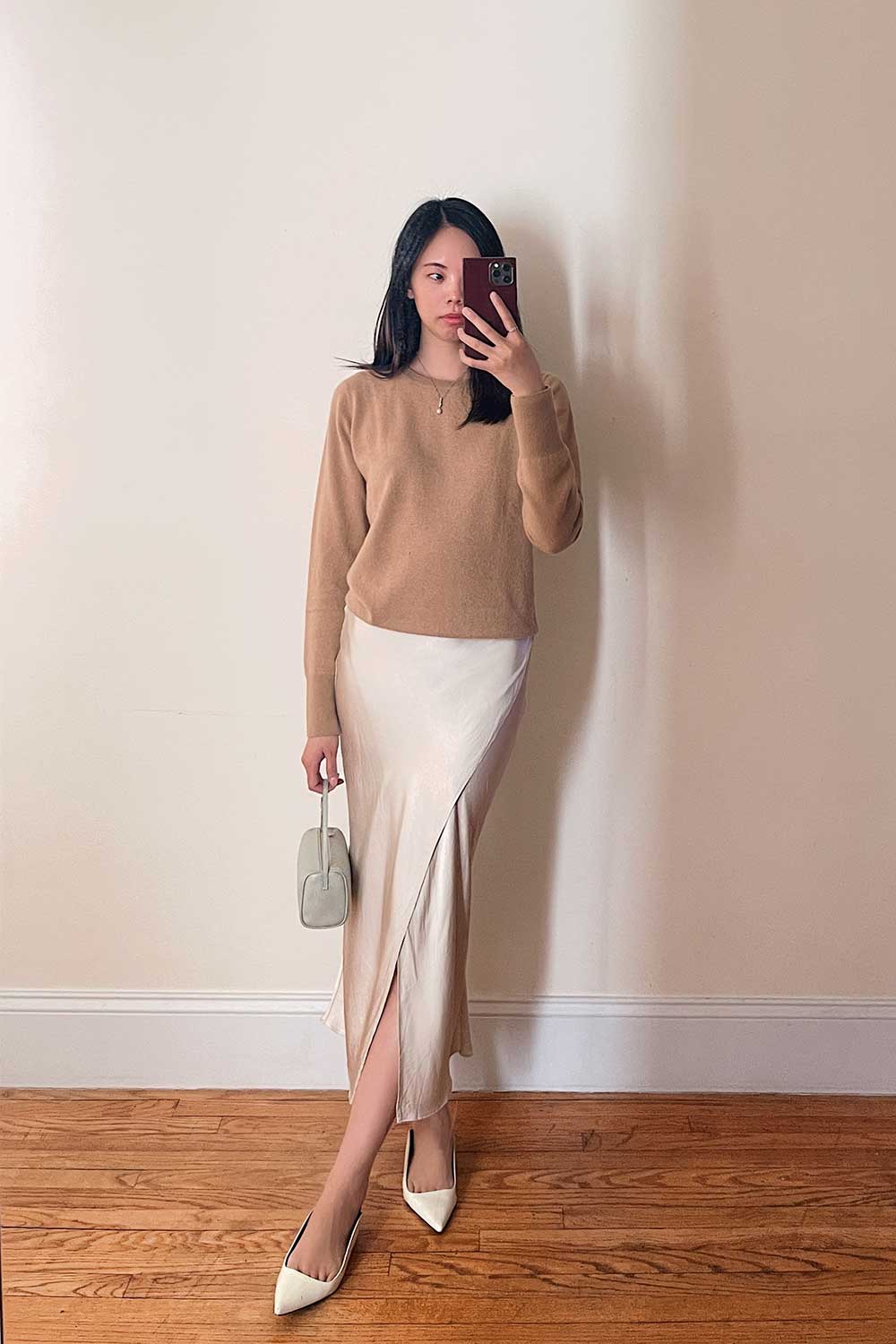 Lilysilk
These days, I kind of wear the same clothes on repeat.
Some might call that boring, ha, but I know what I like and what styles flatter my body type so I just buy variations of the same thing.
And at least this way I get solid cost per wear out of anything I buy and it's also much easier to get dressed with a 'uniform'. And I'll just add or change my accessories (mostly jewelry) to prevent outfits from feeling stale.
The one thing I'm hyper fixated on is fabrics.
I find that when you wash and re-wear the same things over and over, good quality fabric is a must. I look for clothes made from natural fabrics (wool, cashmere, silk, cotton) and simple, classic designs.
So when I heard about the brand Lilysilk, and their focus on silk and cashmere clothing, I was intrigued!
ADVERTISEMENT
---
---
Keep reading, or pin this article to save it for later ⇟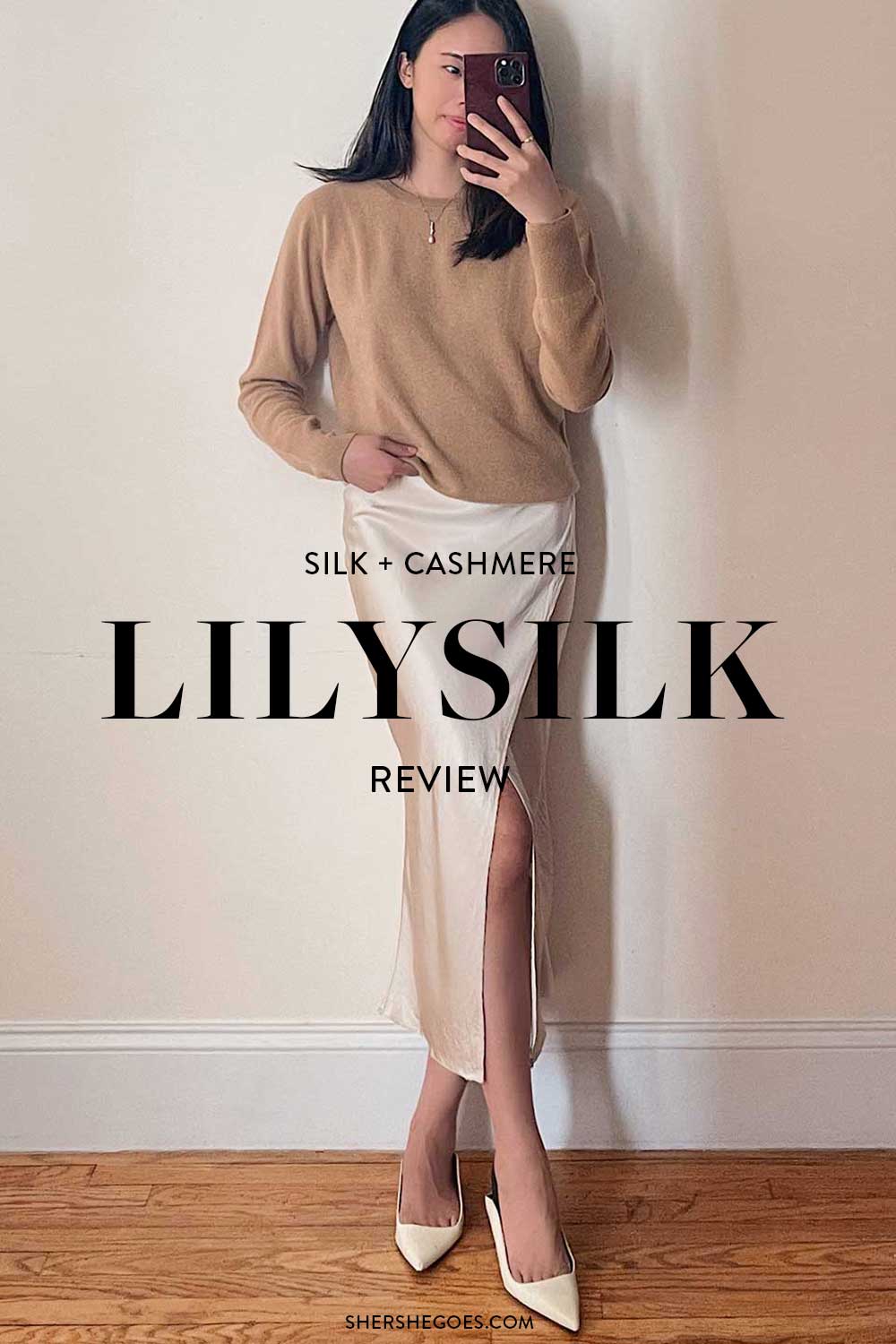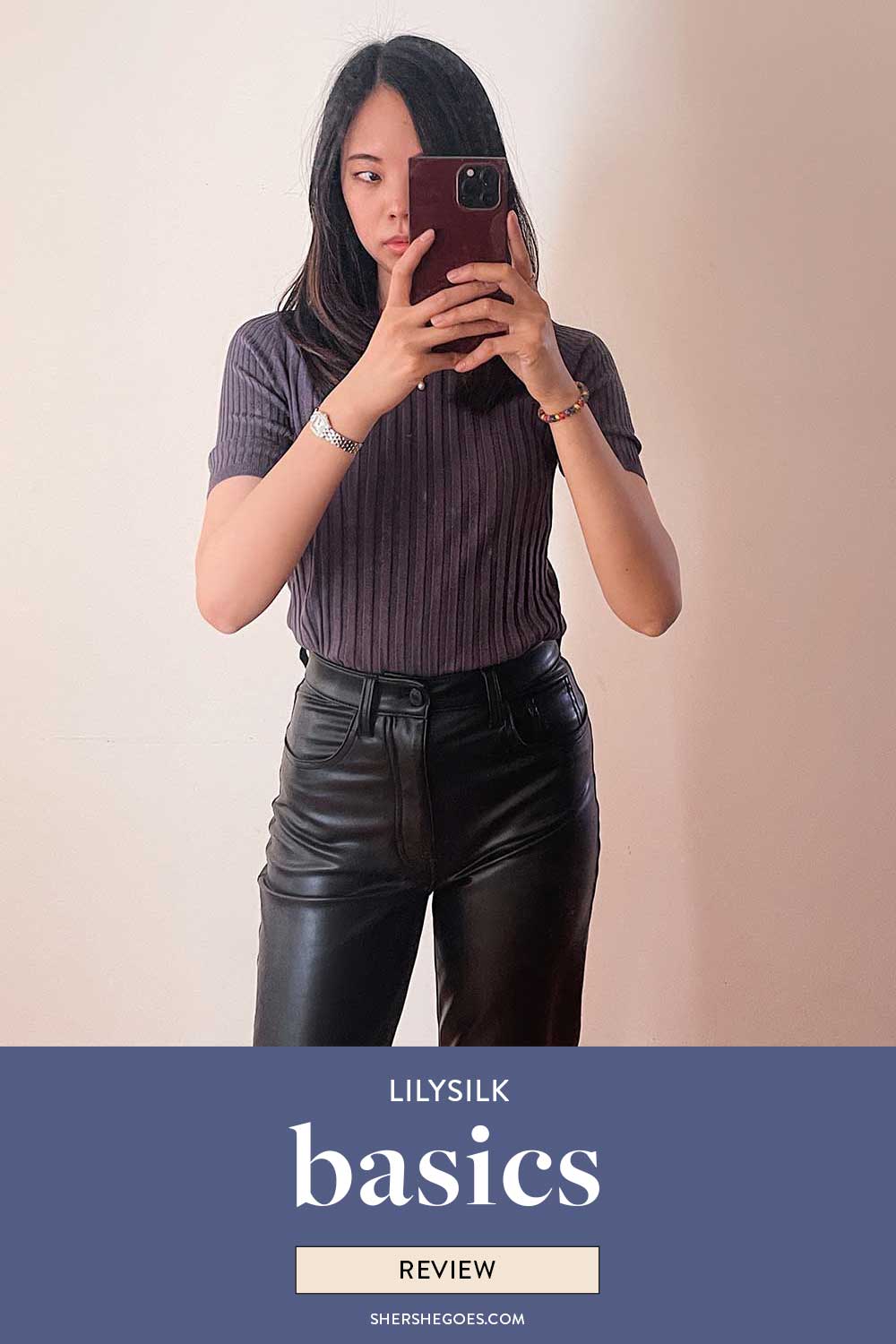 Lilysilk Review
Lilysilk's main focus is silk clothing, but they've expanded over time to also create silk accessories, silk bedding and cashmere.
All of their silk comes from Mulberry silk while their cashmere is Mongolian cashmere – both the most premium materials in their respective categories.
I ordered two tops to try out, and was impressed with their quick shipping and nice packaging!
What really surprised me though is their focus on sustainable production methods.
ADVERTISEMENT
---
---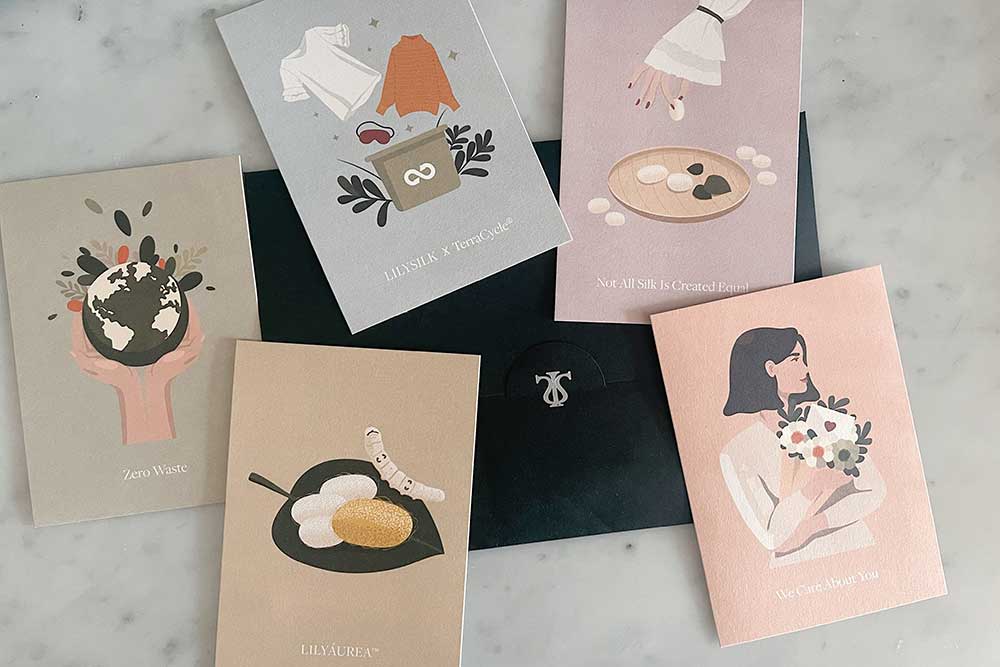 Silk
Lilysilk exclusively sources their silk from Mulberry trees, which require less water to grow and maintain compared to cotton.
The trees are free from pesticides and the brand offers un-dyed natural silk, free from colorants, so it won't irritate those with sensitive skin.
The brand aims to produce only as many items as they sell, with dead stock then repurposed to create small accessories like silk eye masks and scrunchies.
ADVERTISEMENT
---
---
You can even customize your order – tailoring skirts to the length you need or adding embroidery.
So if you're petite or tall, you can order pants and skirts in your preferred length!
Sometimes I'm skeptical about buying overseas products but in this case, it also means the ability to fulfill orders on demand and add tailoring, which is pretty neat.
ADVERTISEMENT
---
---
Shipping and Delivery
When my order arrived, both tops were really nicely packaged.
I've ordered expensive jewelry in the past that came thrown haphazardly together in a cardboard box, so price point isn't always the best determination of a company's commitment to quality and detail.
In Lilysilk's case, I was really impressed.
The tops came neatly folded in origami style envelopes that were entirely made from recycled materials to prevent creating new waste. Overall, I thought Lilysilk had a very conscientious approach to fashion.
ADVERTISEMENT
---
---
Lilysilk Silk Tops
Wearing size s in Dark Grey
ADVERTISEMENT
---
---
Lilysilk Cashmere
Wearing size s in Camel
ADVERTISEMENT
---
---
Follow me @Sher She Goes on