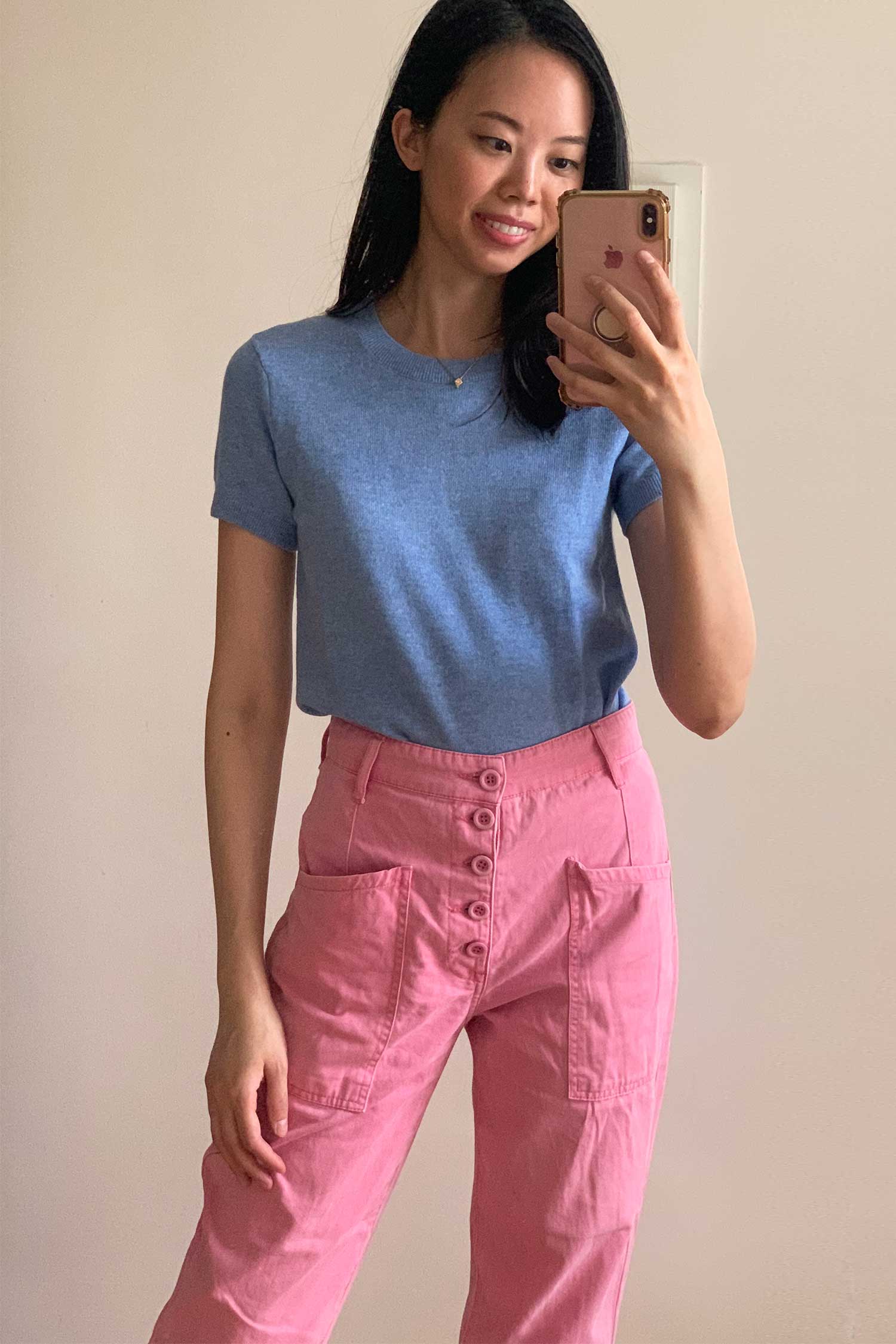 Everlane Cashmere Sweater Tee Review
If you follow me on Instagram, you've probably seen me wear cashmere tees a little too often.
I live in these all year round!
I don't really wear regular cotton t-shirts, so I was surprised when I tried on a cashmere version for the first time and fell in love with it. There's something so effortlessly simple but just a tiny bit luxurious about a cashmere tee, and they're very easy to dress up for work or dress down for a casual walk in the park.
I have a couple cashmere tees in all different price points, but I think of them all Everlane's options are the best value. They're under $100, soft to the touch and come in a rainbow of colors.
It's hard to beat!
Here are a couple ways to style the Everlane cashmere t shirt.
ADVERTISEMENT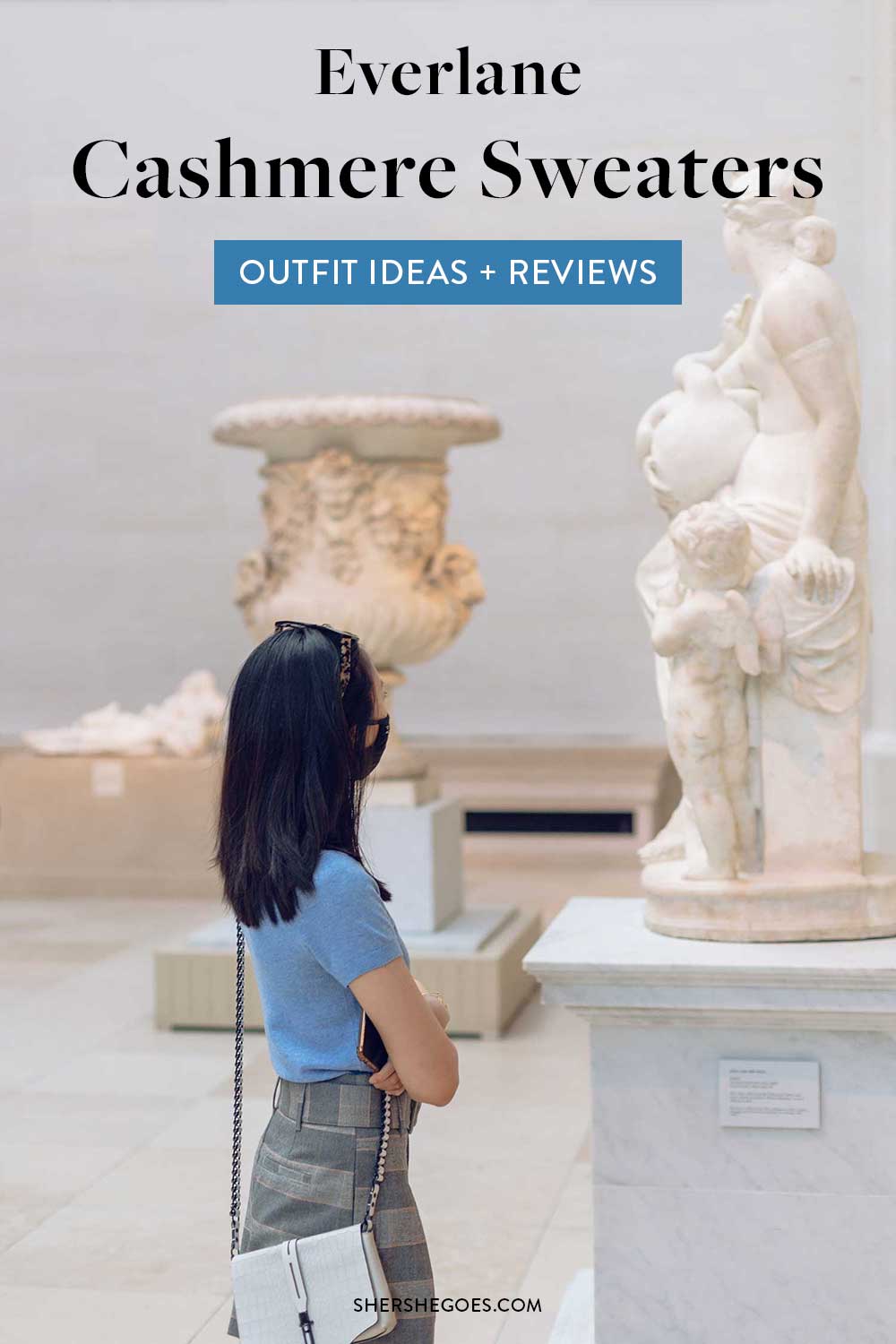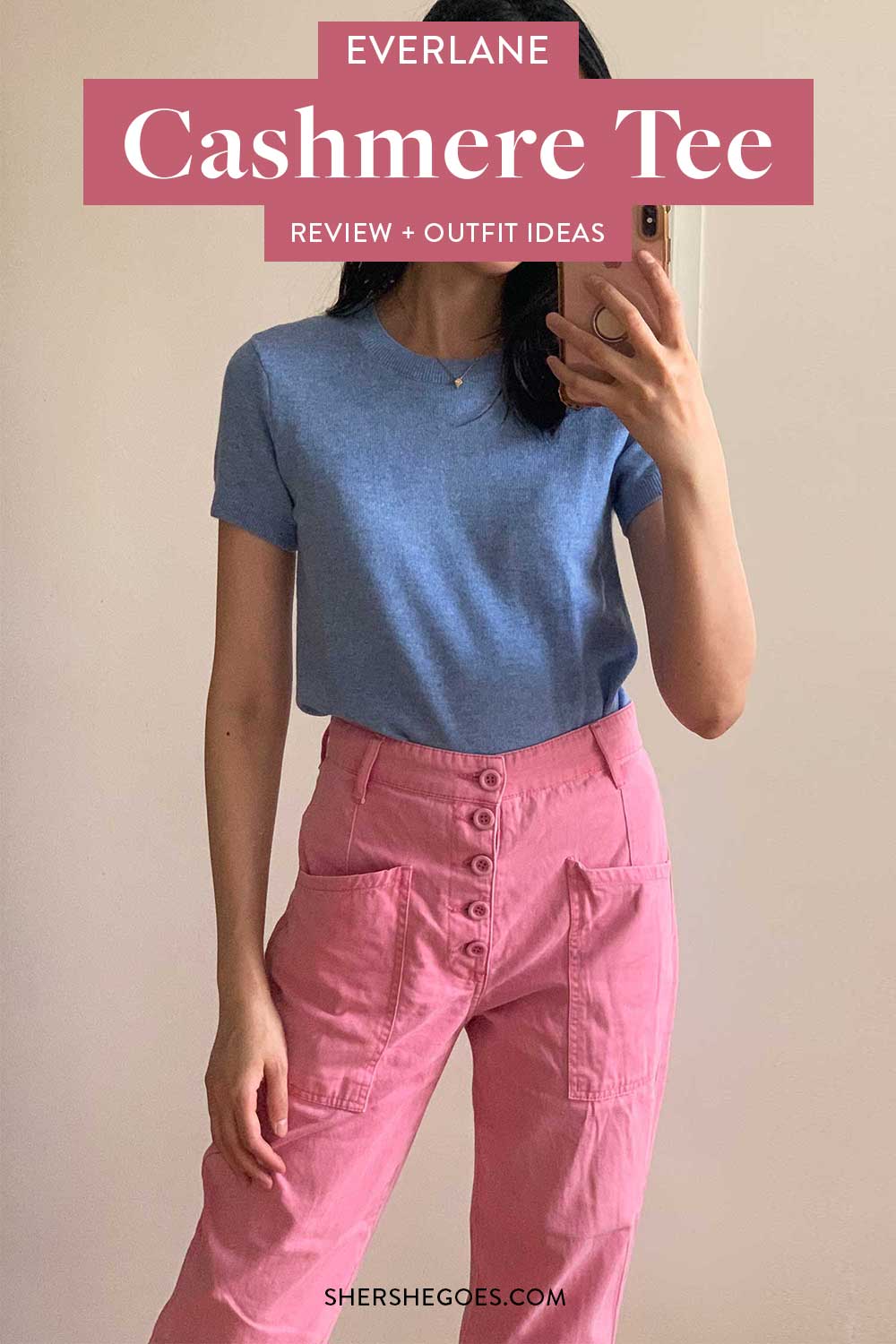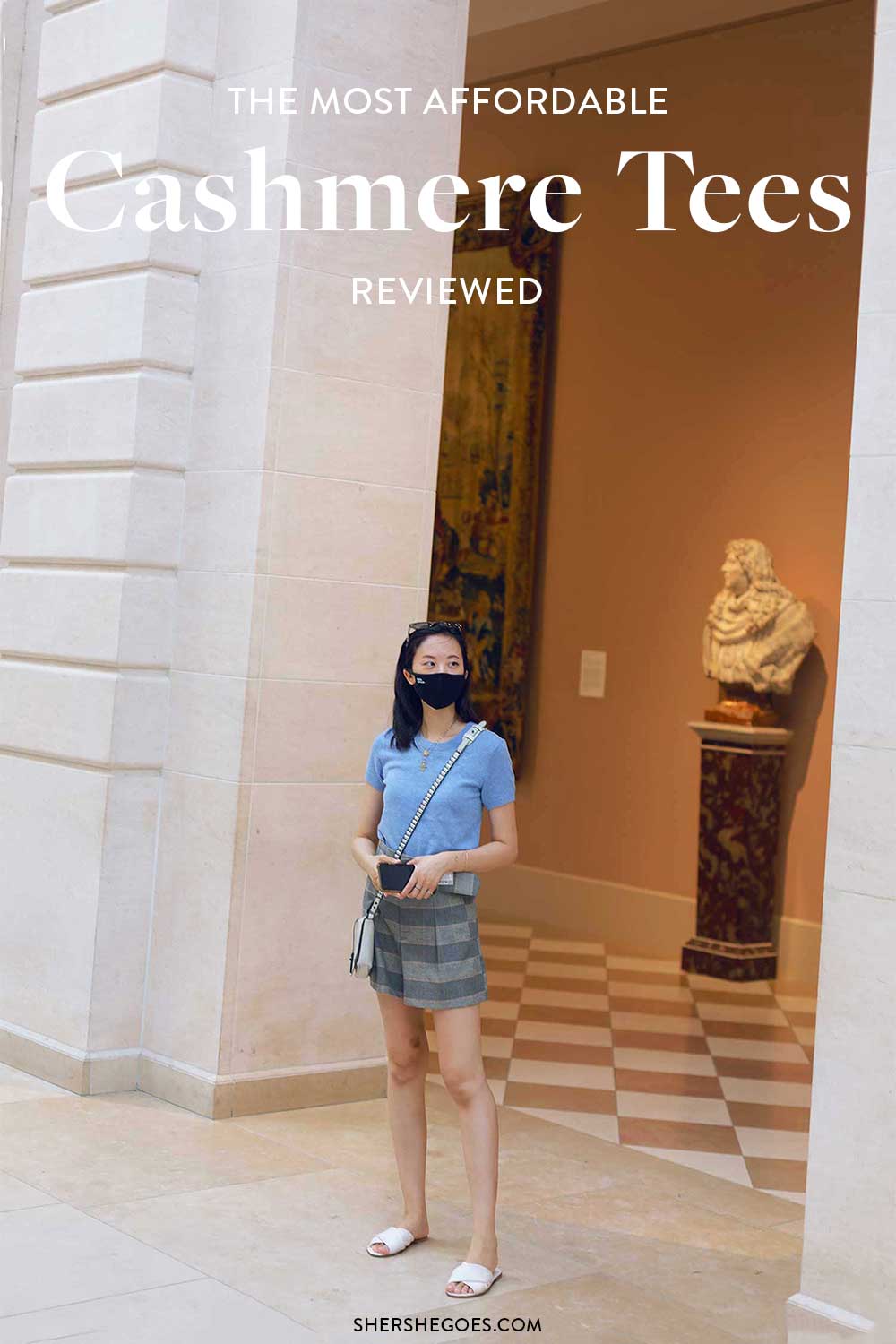 Everlane Cashmere Sweater Tee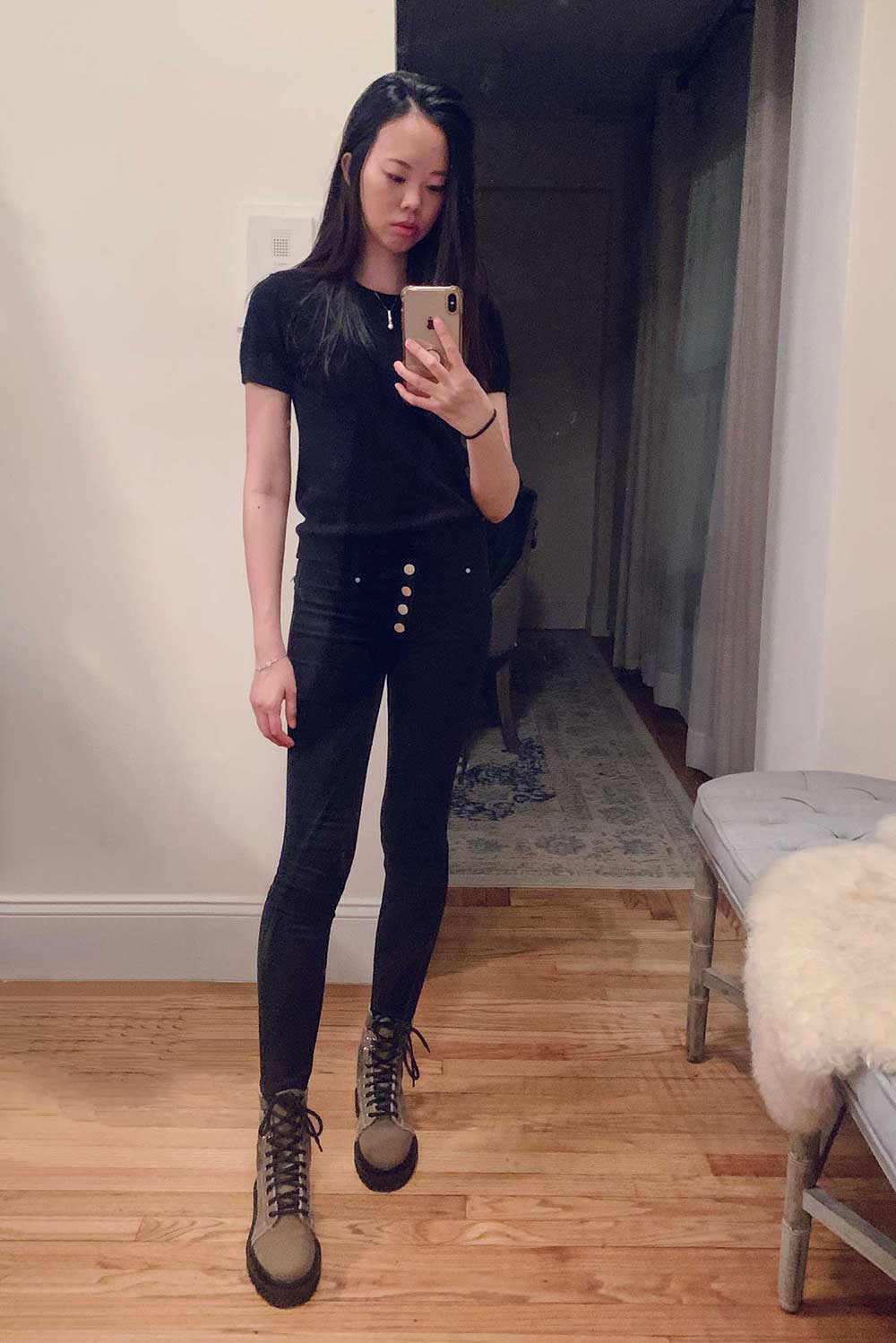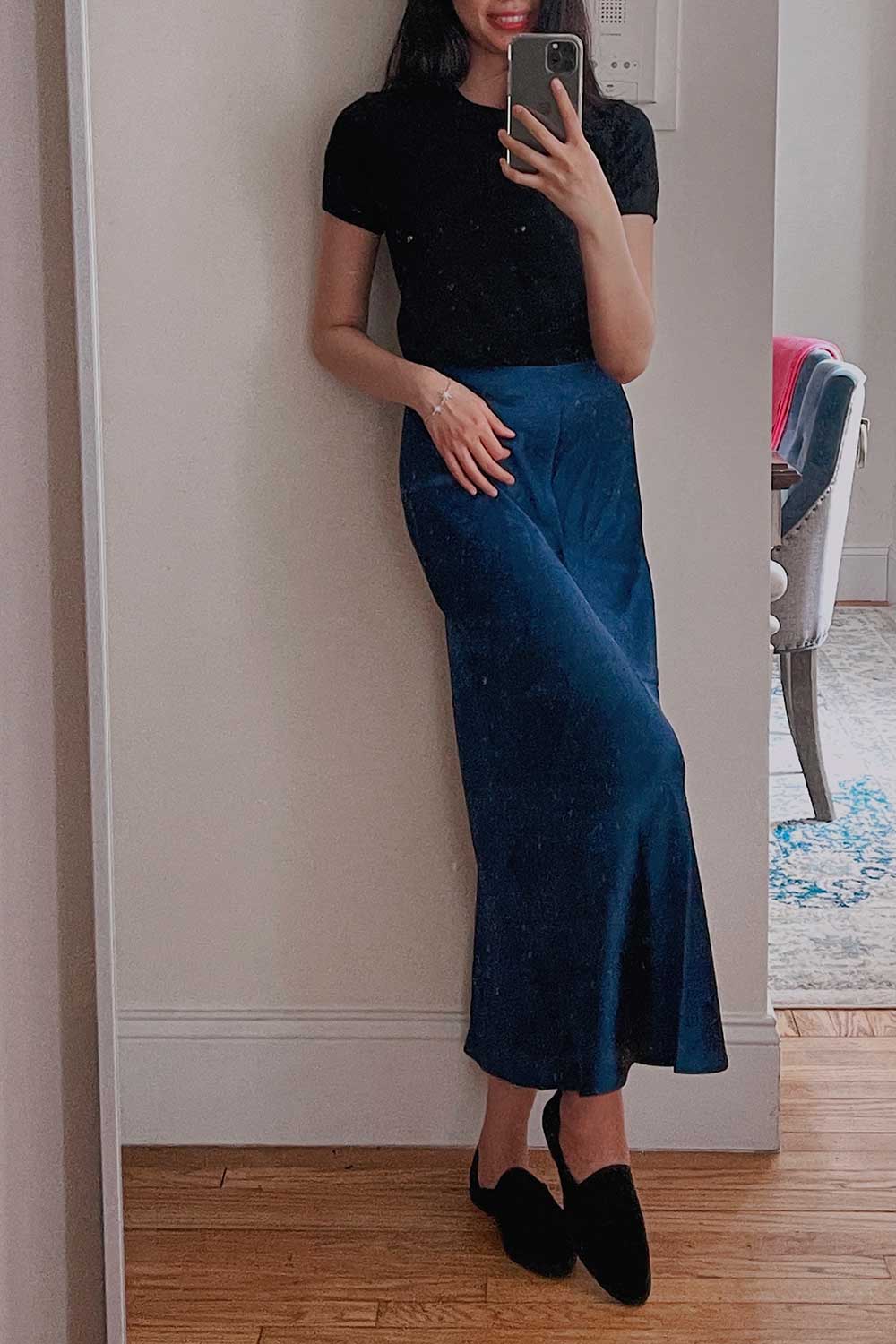 wearing: Everlane black cashmere tee with Balmain combat boots, Club Monaco silk skirt, The Row flats
I wear the black sweater tee the most – it's just so simple and so easy to match with any outfit.
In fact, I'd say this black cashmere tee, black skinny jeans and tall black boots is probably my default outfit for when I don't know what to wear, but want to look put together.
If I want to look a little more dressed up, I will wear it with a silky skirt and knee high boots. And in the coldest months of winter, I layer it under my thicker cashmere sweaters, pullovers and half zips. It adds warmth without the bulk!
I've had this black cashmere tee the longest, and if I'm being honest I just machine wash it (on a delicate cycle and then line dry).
Over time the sweater has just gotten softer and softer. There's been a slight amount of pilling, but nothing a de-fuzzer can't fix.
And.. considering I don't dry clean it and have worn it often for two years now, I'd say it still looks to be in good condition and has gotten a ton of wear for the price!
Shop Everlane Sweater Tee
ADVERTISEMENT
---
---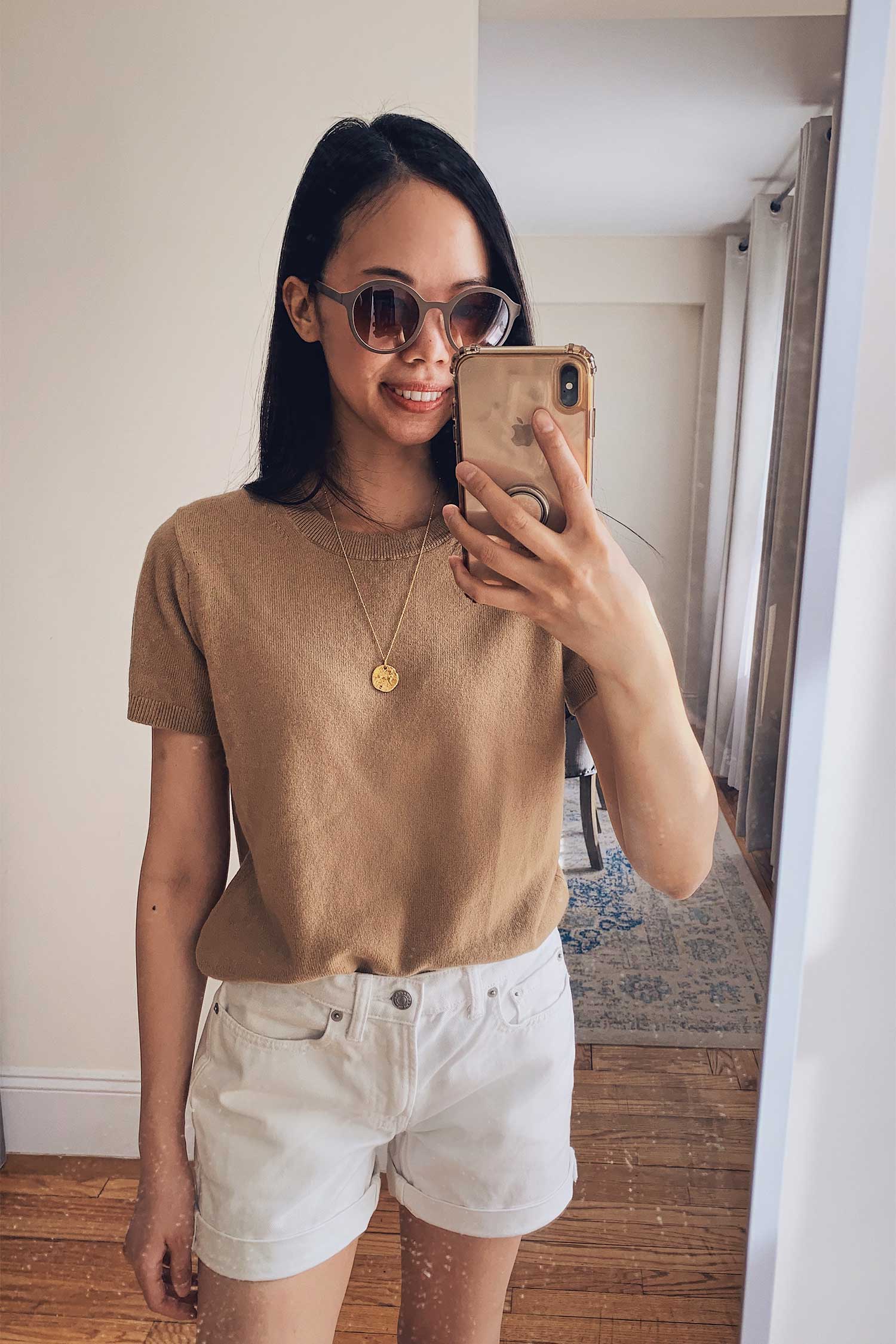 I picked up this sweater in the camel color last spring and found it really versatile to wear.
It dresses up a pair of cutoff shorts and also looks great with navy slacks and pumps to wear to the office. And I always think camel and baby blue look nice together, so I'd also wear it with straight leg blue jeans, slip on loafers and a gold necklace or two!
I did go up one size in this color.
I also got a couple questions on sizing for these tees.
I have the black in a xs and the camel in a s. I'd say having worn them both, I prefer a more fitted, slightly cropped tee shirt look, especially since I wear these as a base layer under sweaters in the winter. I also have pretty narrow shoulders so I often go down a size for tops to fit better.
But in general – I find Everlane sizing to be pretty forgiving! I often go up or down a size (or even two sizes) based on how fitted or relaxed I want the item to look.
ADVERTISEMENT
---
---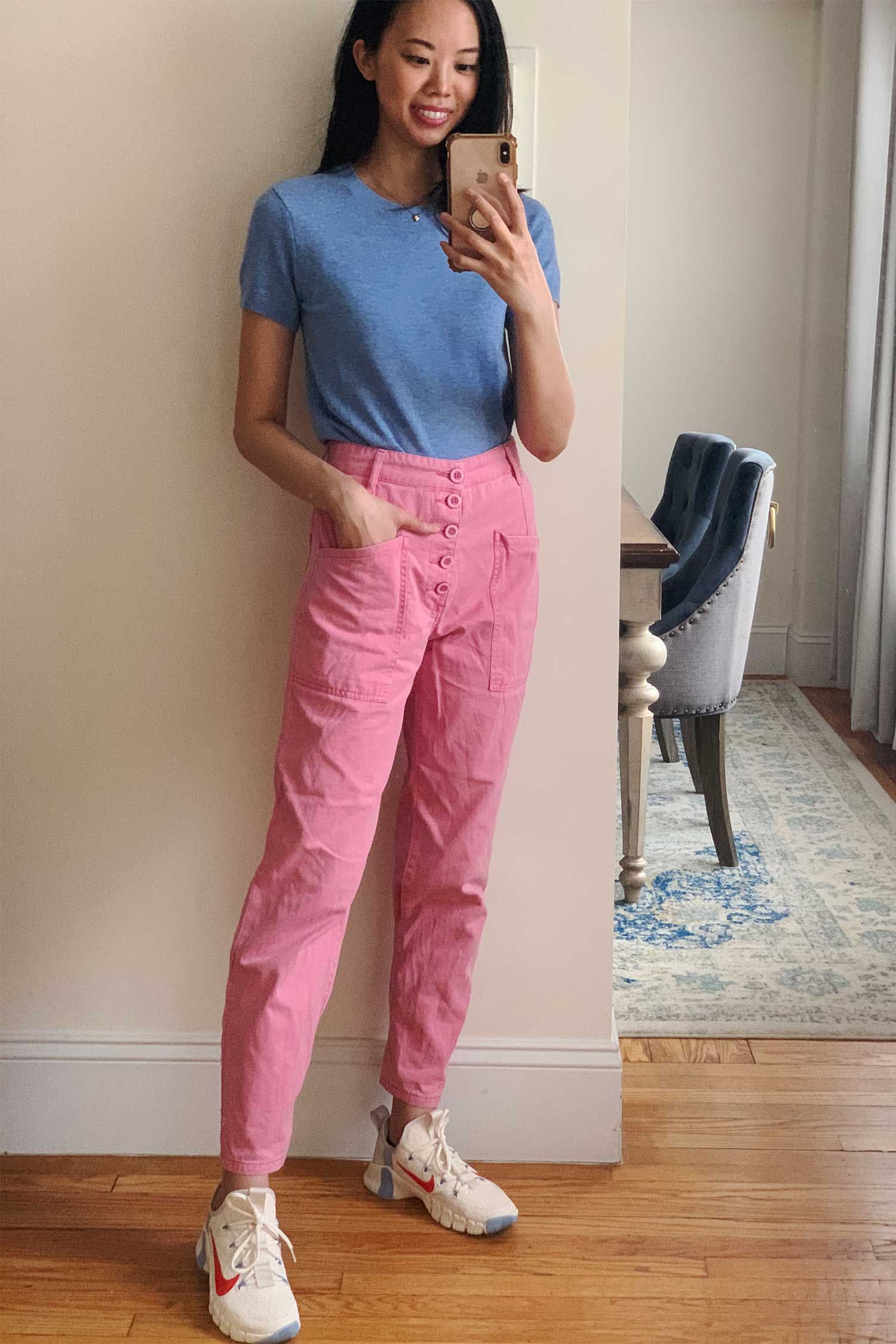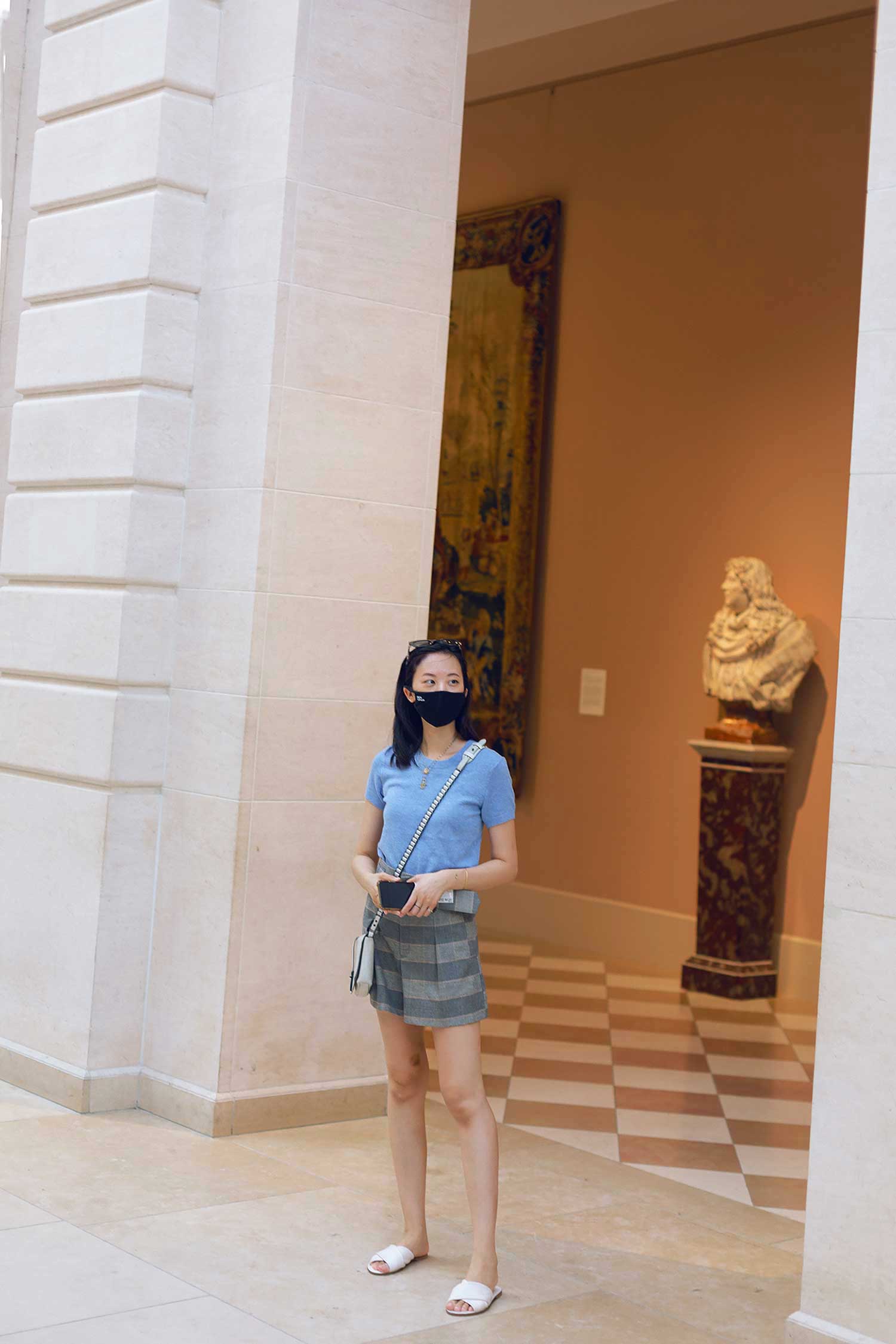 And then most recently, Everlane created the cashmere sweater tee in a number of new colors.
I saw this baby blue top on someone else and thought the color was so pretty, I ordered it for myself. In person, the blue is really eye catching – soft, muted but also very blue!
I think this would look really nice in a more corporate office, if you wore it under a pin stripe blazer. I don't work in an office anymore, so I paired it with some checkered shorts instead!
I also end up wearing it with these funky pink pants a lot, especially now that it's cold out. It feels very 80s aerobic video and I kind of like the bright pop of color since NYC feels so grey and dreary.
Or, I like wearing it with the Everlane black leggings, some chunky sneakers and a shacket for long walks.
ADVERTISEMENT
---
---
If you've never tried out Everlane's cashmere items, I highly suggest the cashmere sweater tees! To me, they're versatile enough to wear all year round and at under $100, they're a great value.
And finally, if you like the simplicity of the cashmere tee but want some fun texture, Everlane came out with these pretty alpaca tees this year!
Shop My Everlane Picks
---

ADVERTISEMENT
---
---
Read More: Everlane reviews:
Everlane Reviews
Everlane Brand Review: Hits, Misses & Favorite Pieces
Everlane Flats - These 5 Pairs are Extra Comfortable
Everlane Denim: Thoughts on 3 of the Brand's Best Selling Jeans
Everlane Cashmere: Is It Worth It? (with Outfit Photos)
How do the Everlane Leggings Perform?
Everlane Underwear Review: Bra & Bralettes
Everlane Bodysuits: Reviewing a Wardrobe Staple
Everlane Outfits
10 Work from Home Outfits, featuring Everlane
Everlane Choose What You Pay Sale - Spring Try On Haul
Everlane Try On Haul Videos
Everlane Summer Basics Try On
Follow me @Sher She Goes on