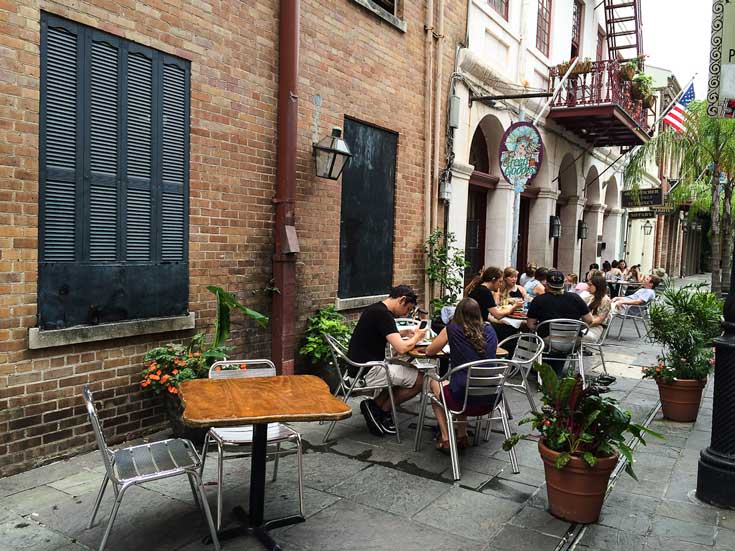 Green Goddess is a tiny restaurant in the French Quarter. Located on quiet street, it has both indoor and outdoor seating and serves some great vegetarian, vegan and gluten free options like roasted beet hummus and a rolled uttapam (pictured above), a kind of savory pancake with green peas, tomatoes, onions, peppers and vegetable curry. We also tried the pork belly and red eye gravy, which came with a sweet potato biscuit.
I found it due to the glowing reviews on yelp. I have to say, if I wasn't searching for it, I don't know that I'd have stopped by the Green Goddess (it's very easy to miss) and I don't know that I'd have chosen it, as I'm not vegetarian or gluten free. But the food was good and filling and it was great to try something outside of the standard seafood fare!
Green Goddess
307 Exchange Place, New Orleans, LA 70130
Tel: (
504) 301-3347
Hours:
11:00am till 9:00pm on Wednesday – Sunday
No Reservations
Headed to New Orleans for a long weekend? Check out my city travel guide and 4 day itinerary here.