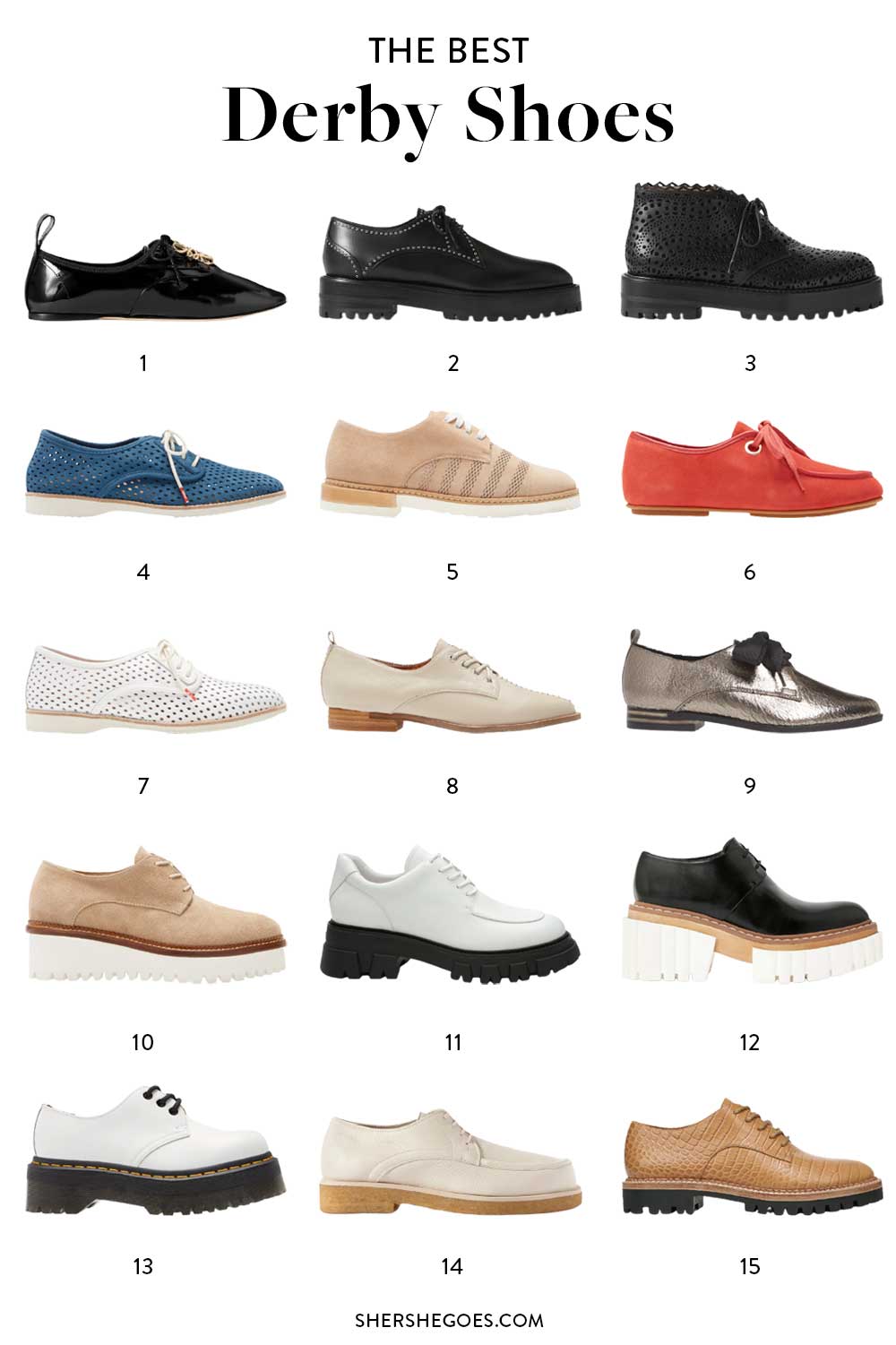 The Best Derby Shoes for Women (2021)
Even though derby shoes have been popular for nearly 175 years, they remain among the most misunderstood shoes today, particularly when it comes women's fashion.
When should I wear a derby shoe?
Are they casual or formal?
Are they even shoes that women should wear?
What IS a derby shoe anyway, for crying out loud!
These are all reasonable questions – and ones I've asked before – so let's start tackling the derby shoe definitions!
First, a derby shoe is distinguished by both its quarters and shoelace eyelets sewn on top of the vamp. This latter feature directly contrasts derby shoes with the equally popular and timeless Oxford shoes, which have eyelets sewn under the vamp.
Second, derby shoes are uniquely versatile.
Along with suits or other formalwear, most derby shoes will hardly seem lacking or out of place. On the other hand, pairing derby shoes with jeans and casual tops is a great way to make a bold, trendy-yet-casual fashion statement.
Finally, derby shoes are definitely menswear-inspired, but that's exactly what makes the look so unique, fun, and popular right now for women! Most importantly, you should wear what ever makes you feel like your best self!
Keep reading for 6 derby shoes women should consider rocking this season!
ADVERTISEMENT
Keep reading, or pin this article to save it for later ⇟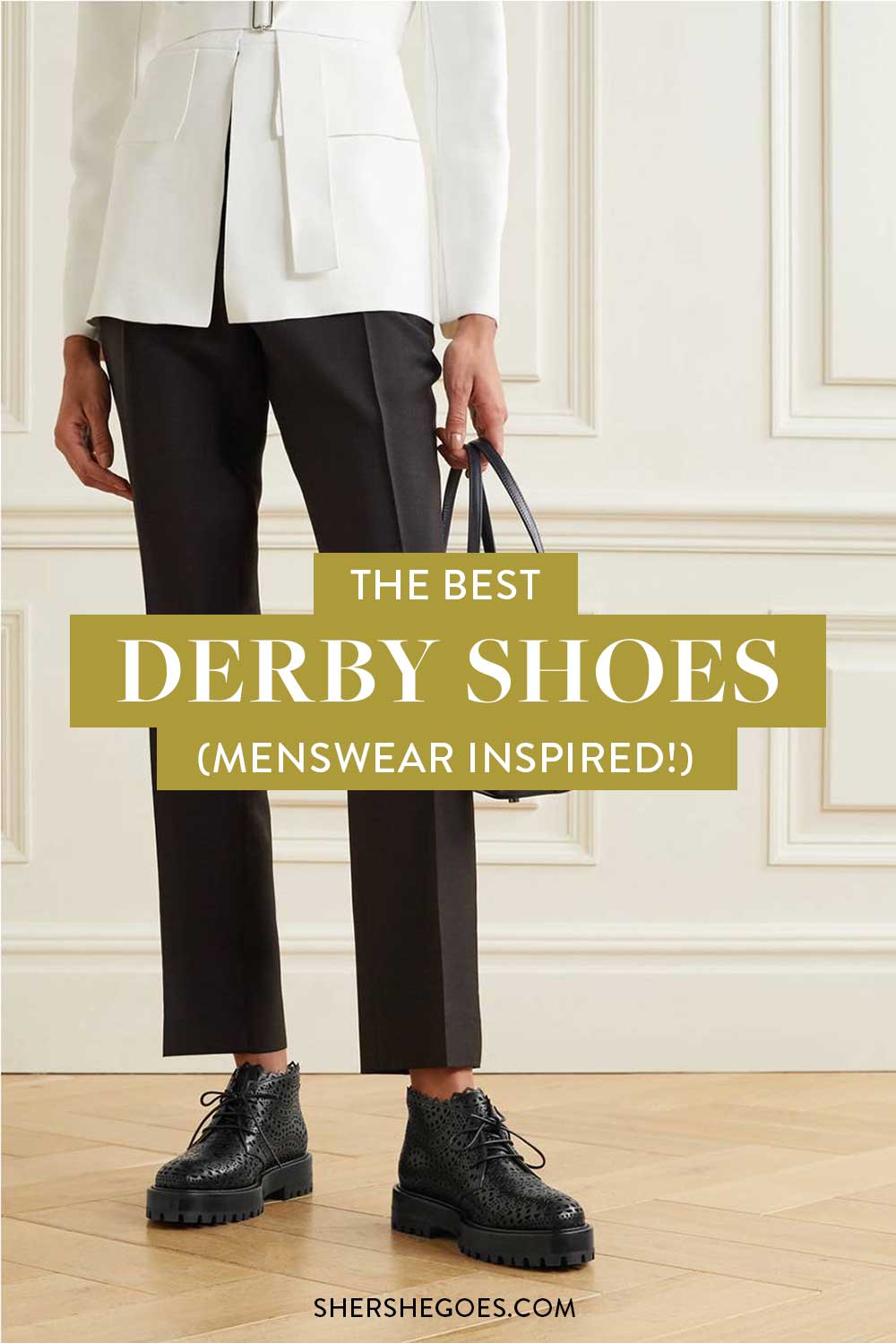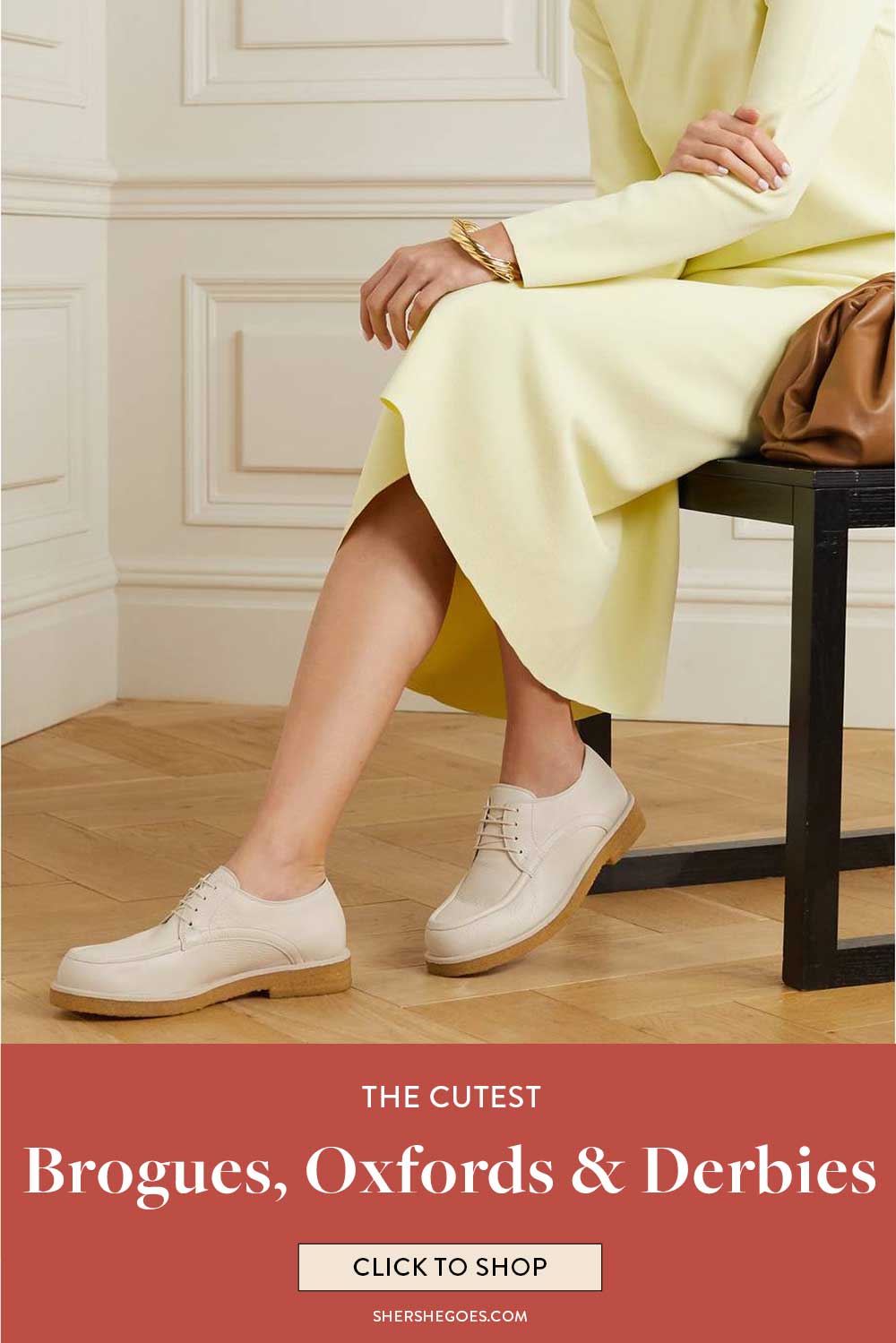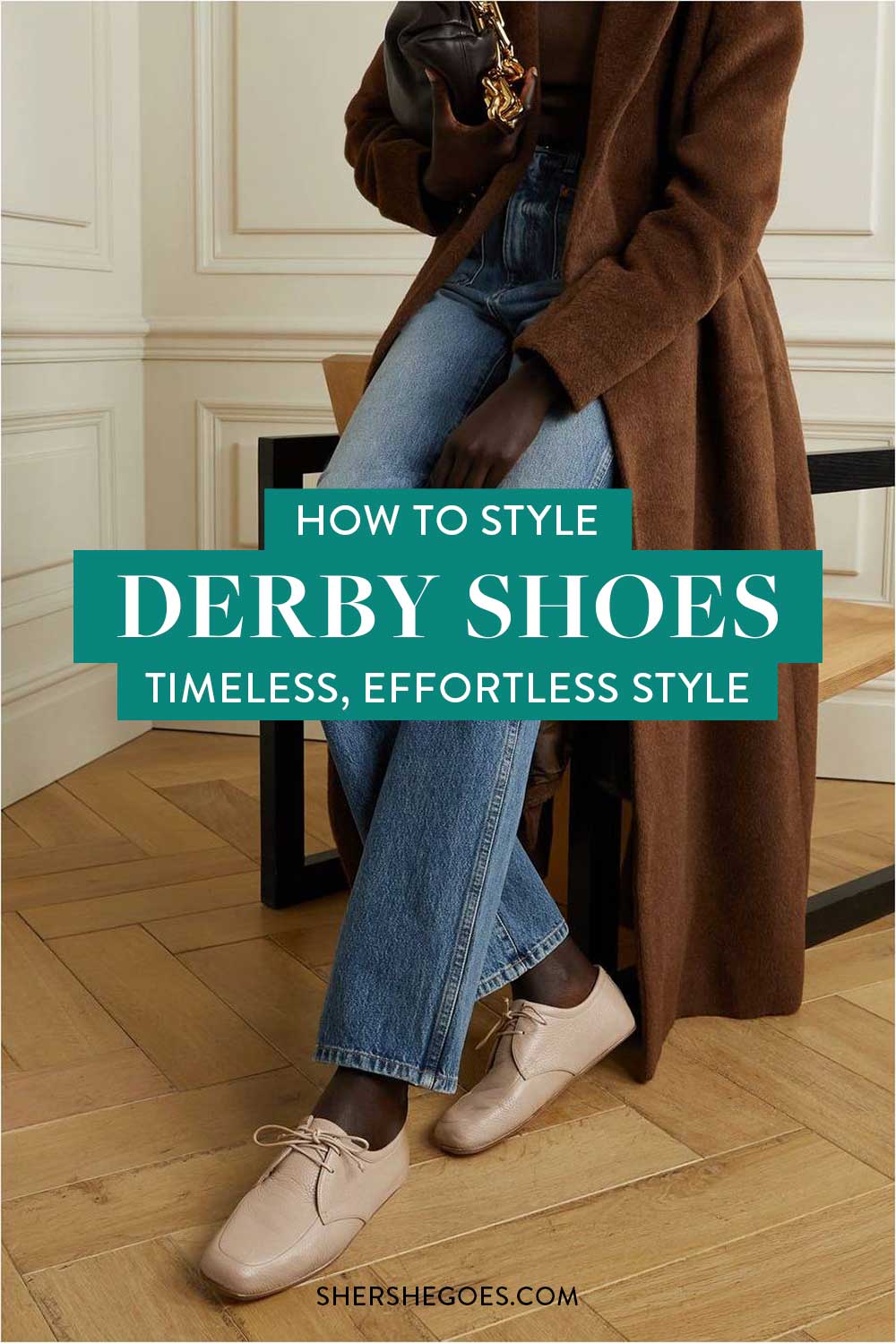 ADVERTISEMENT
---
---
The Best Women's Derby Shoes (2021)
Inspired by menswear and delightfully striking a balance between casual and formal, derby shoes are this season's hot new footwear!
Top Derby Shoes Women Should Style
ADVERTISEMENT
---
---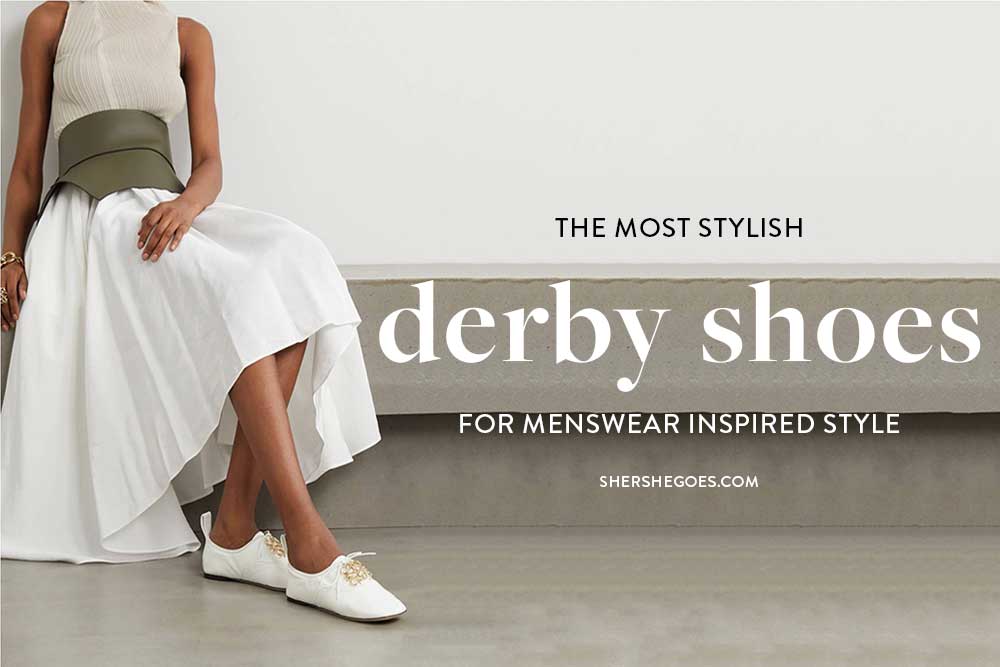 The Best Derby Shoes Women Can Pull Off!
Best Black Derby: Dr. Martens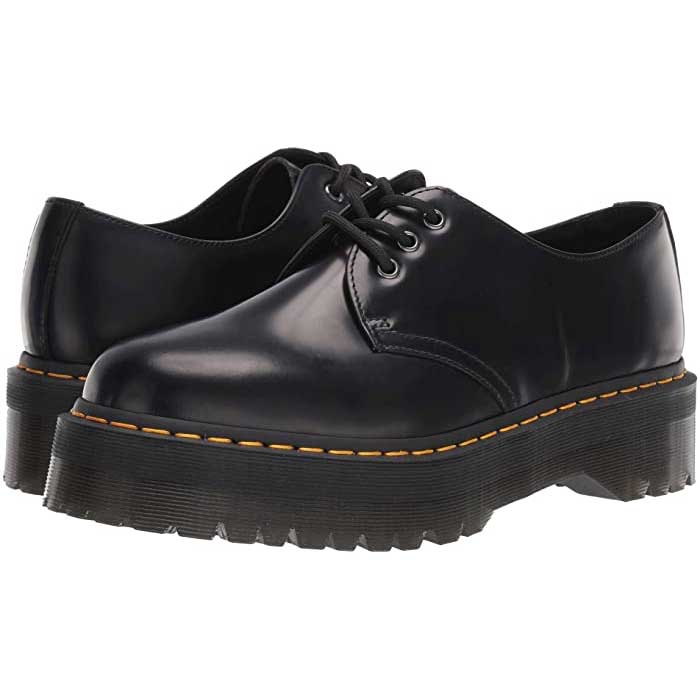 Black and brown are the classic derby colors, and my favorite black derby shoes come from Dr. Martens, a brand with a legacy equal to that of the derby shoe itself!
Featuring smooth, polished leather, a traditional lace-up style, and a Goodyear welt construction that creates superior durability, these platform shoes are the perfect introduction into derby shoes women can easily pull off!
ADVERTISEMENT
---
---
Best Brown Derby: Dr. Scholls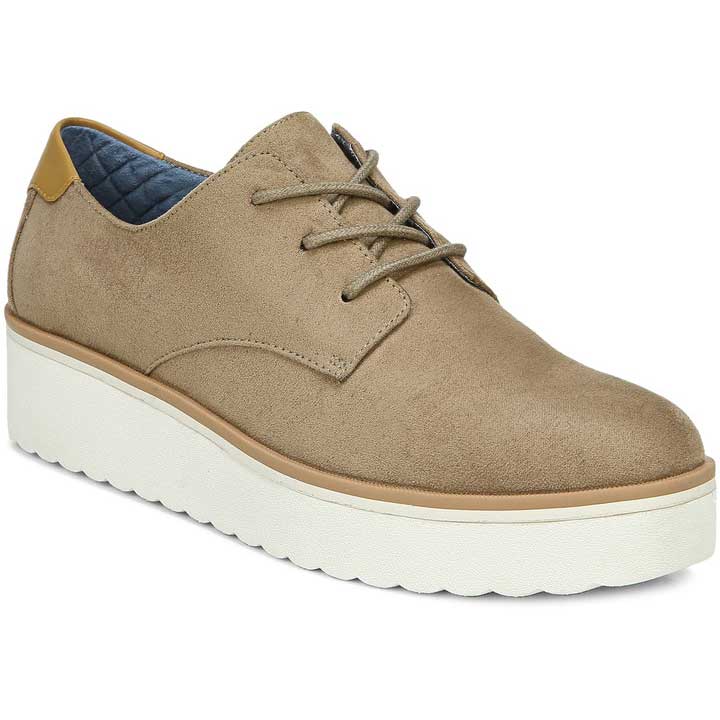 If you prefer a more laidback derby shoe, check out this fun and casual version from Dr. Scholl's.
Offering a light brown upper with a cute white platform, these derby shoes are the perfect way to accent your casual spring and fall outfits!
And, as you might expect, the Dr. Scholl's shoes feature best-in-class footwear technology, including an anatomically cushioned insole, a padded quilted collar, and even textile lining made from recycled materials!
ADVERTISEMENT
---
---
Best Formal Derby: Vionic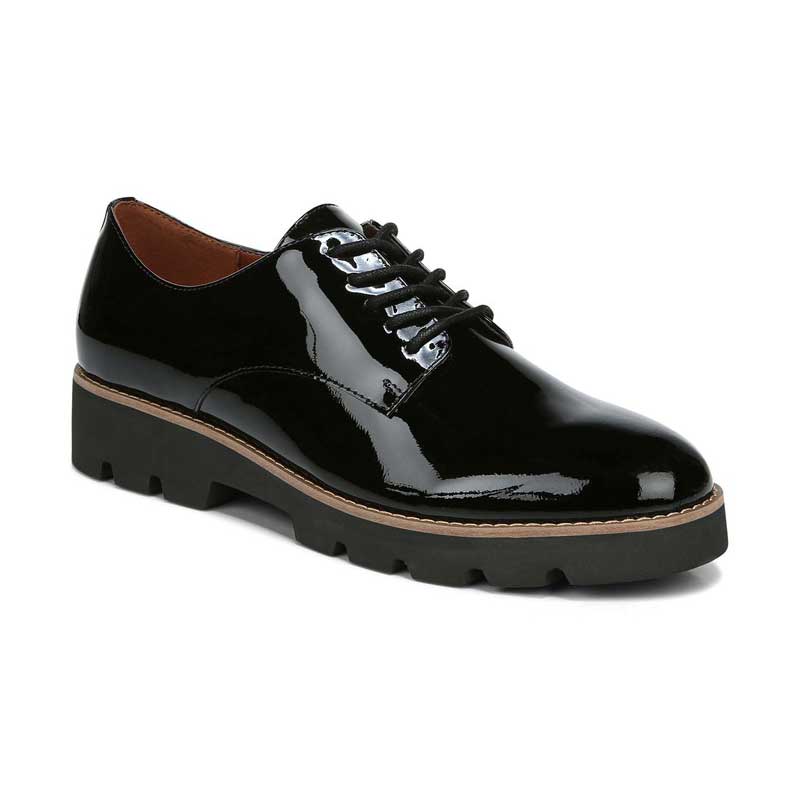 For something that's both comfortable yet elegant, check out these formal derby shoes from Vionic.
The polished leather, wide laces, cut heel, and multi-colored platform all provide a sophisticated look that will instantly elevate any outfit!
And, with a podiatrist-designed orthotic footbed that yields total arch support, these formal derby shoes won't wear you down or leave you feeling sore, either!
ADVERTISEMENT
---
---
Best Casual Derby: Franco Sarto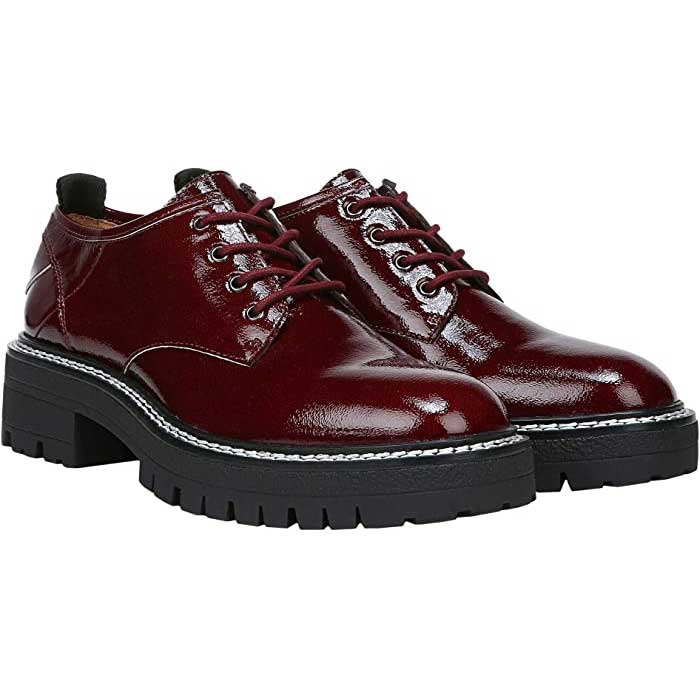 Although these derby shoes from Franco Sarto may look intimidating and formal, the reality is they work perfectly with fun and innovative outfit pairings.
Everything about these shoes screams quirky and unique, from the glossy patent leather to the oversized lugged outsole to the contrast stitching along the midsole!
ADVERTISEMENT
---
---
Best Leather Derby: Ecco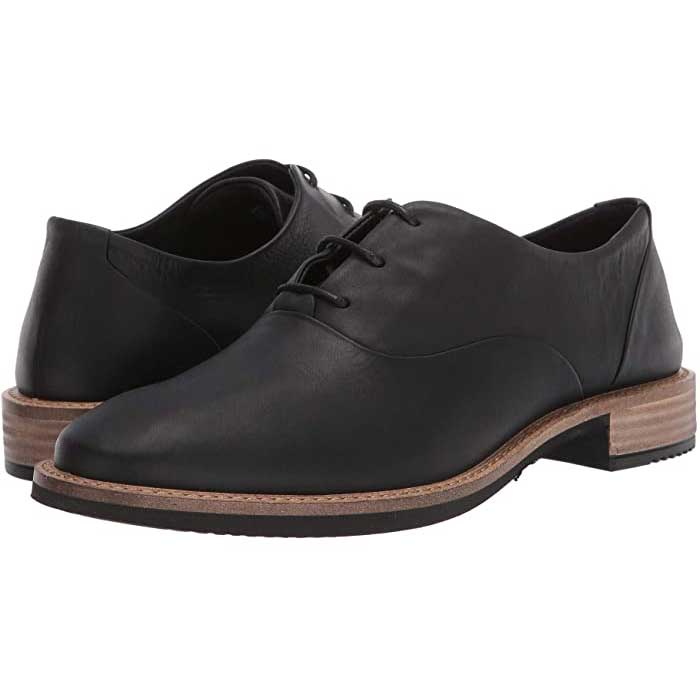 These women's derby shoes from Ecco are probably the most traditional thanks to the modest heel and an overall aesthetic that authentically represents a standard, menswear-inspired derby shoe.
While I like this bold approach, what attracts me most about these black derby shoes is the two layers of top-grain leather used to create an incredible soft texture all throughout the upper!
ADVERTISEMENT
---
---
Best Suede Derby: Nisolo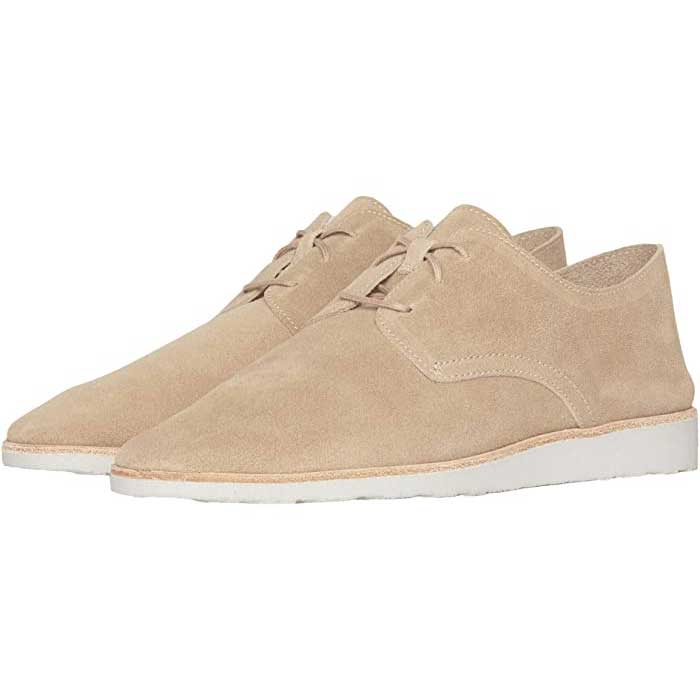 Since most derby shoes are made from leather or synthetic fabrics, I always get excited any time I see suede derby shoes. like these gems from Nisolo.
Much softer but slightly less durable than true leather, suede is the perfect fabric to wear when you want to appear effortlessly chic – provided you can treat this delicate fabric with care and protection!
ADVERTISEMENT
---
---
Shop Women's Derby Shoes
---

ADVERTISEMENT
---
---
Read More in my favorite Comfy Shoe series:
Most Comfortable Shoes
The Most Comfortable Flats EVER
The Most Comfortable Sandals for Summer
The Most Comfortable Boots for Winter
The Most Comfortable Heels (you can actually walk in)
Best Sneakers
The Best White Sneakers that Go with EVERYTHING
Cute Casual Sneakers to Wear Anywhere
Best Boots
The Best Chelsea Boots to Wear All Year Round
The Best Lace Up Boots for Military Inspired Chic
The Best Over the Knee Boots that Make a Statement!
The Best Shearling Boots to Stay Cozy this Winter
The Best Black Combat Boots That Go with Everything
Cozy At Home Shoes
The Best Mules for Easy Slip on Style
The Best Loafers to Look Polished but Stay Comfy
Shoe Reviews
The Best Travel Shoes in Every Style - Sneakers, Slip Ons, Flats & Sandals
Everlane Flats - These 5 Pairs are Extra Comfortable
OluKai Shoes: Sneaker & Sandal Review
Where to Get Stuart Weitzman Boots on Sale
Designer Inspired
The Best Cap Toe Ballet Flats to Get the Chanel Look, for Less
Classic Chanel Inspired Slingbacks (Two Toned)
The Best Chanel Inspired Espadrilles to Rock All Summer
The Best Manolo Blahnik Lookalikes
The Best Over the Knee Boots that Rival Stuart Weitzman Lowlands!
Follow me @Sher She Goes on