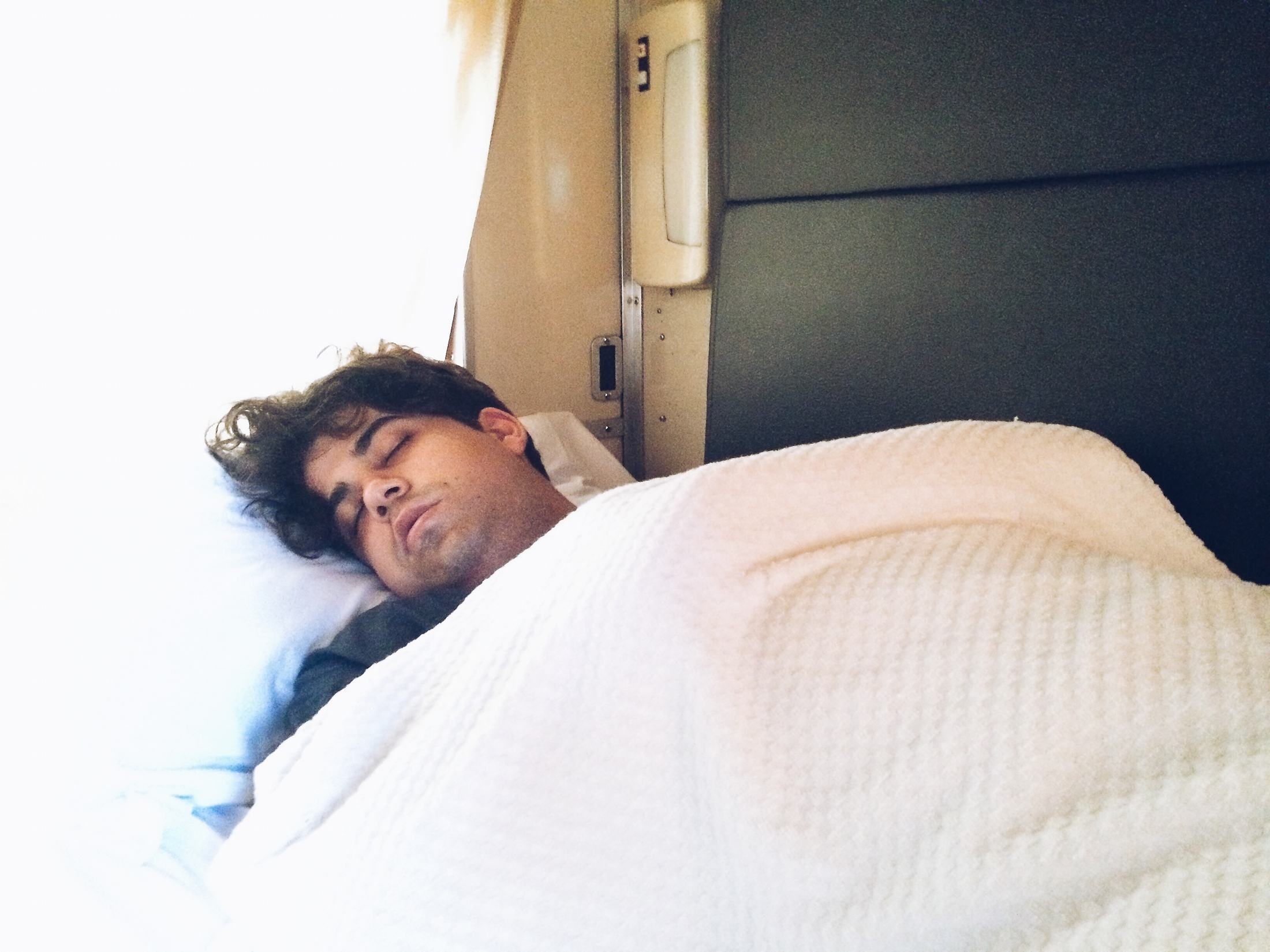 Oops, it's been a while since I've posted on here! To be honest I thought about shutting down the blog. It's been just a little over a year since I've first started it and sometimes it can feel like a challenge to post new things. I really love taking pictures but editing and all the techy-ness required with a virtual space isn't at all fun. Still, I thought I'd give it another go though and resume with the Thailand recap.
Thailand Train Travel
We traveled throughout Thailand mostly via railcar because it's a convenient, inexpensive way to see the country. Buying tickets can be done in person at the train station or via a travel agency online (but they will of course charge a slight markup). We opted to do both, buying our overnight tickets with an agency, as the Bangkok – Chiang Mai northern train route is quite popular and there are limited overnight sleeper bunks.
Despite all that advanced planning…we missed the train. We were staying in Phitsanulok, a town close to Sukhothai Historical Park, and had opted to book another night at the hotel to freshen up and nap after visiting the ruins. Turns out we overslept and also had no idea where our hotel was actually located within the town. We got up around 11pm and tried to walk with our luggage to the train station, a supposedly "5-10 minute walk" but got quickly lost. Thailand, for anyone who hasn't been has loads of stray dogs wandering around. And they are fierce! The strays seem to wander in packs and I'm not ashamed to say that at close to midnight, in a foreign town, speaking no Thai and travelling with bags, strays barking and running up to us in deserted streets felt downright scary.
Looking back now – I have no idea why we just didn't take a cab. Luckily a very kind local called a car service for us to take us to the station. Although we were a couple minutes late (and Thailand trains pretty much are never on time) we had the bad luck of missing our overnight connection. Suffice it to say that my memories of Phitsanulok are not the fondest. Ha.. it's certainly not the towns fault though. We got a nice bowl of spicy noodles from a woman running a stand at the train station and plopped down to wait for the next overnight train to arrive. The train attendants are all quite friendly and returned my lost iphone (yes, it was a terrible night) and showed us where our car would stop for us to get on. It's pretty difficult to move from train to train, so I was grateful to get on the correct car.
The Train
The bunks themselves were quite comfortable. We managed to re-buy second class seats – 4 to a compartment, shielded by curtains (as opposed to a double private compartment for first class) and quickly snored away. The porter sets you up with sheets, blankets and a pillow, and you can cover your bunk with a curtain so it's all quite cozy. I was up early the next morning, awoken by chants of "Chiang Mai Chiang High" from eager British kids on gap year and snapped this photo of the bunk below. Each compartment has a window so it was nice to see the surrounding countryside as the sun rose. Around 9am, we arrived in Chiang Mai – the town is the last stop on the Northern train route so you don't have to worry about oversleeping and ending up in timbuktu!
Note if you're travelling, backpacking is probably the most common and easiest way to get around. Because I tend to overpack, we brought regular large rolling suitcases but the car had extra space and the car porter kindly hauled my suitcase up and onto a bunk.
** Not all the trains have a first class or even second class compartment. The Man in Seat 61 has a great overview of the different train types and info on how to book seats.
** While the bunk compartments are fine, I had zero desire to use the restroom section of the train. I remember from my study abroad days in Shanghai that trying to use an asian squat toilet on a moving train is a delicate balance.. Aforementioned British kids actually tromped in barefoot. I'm still shuddering.