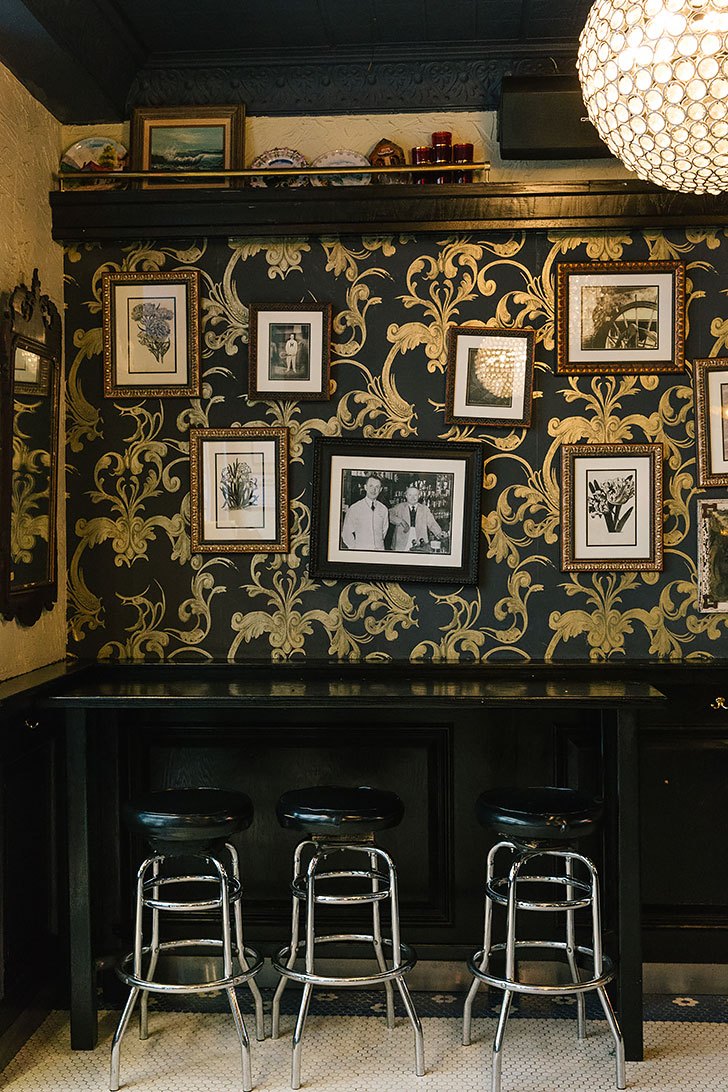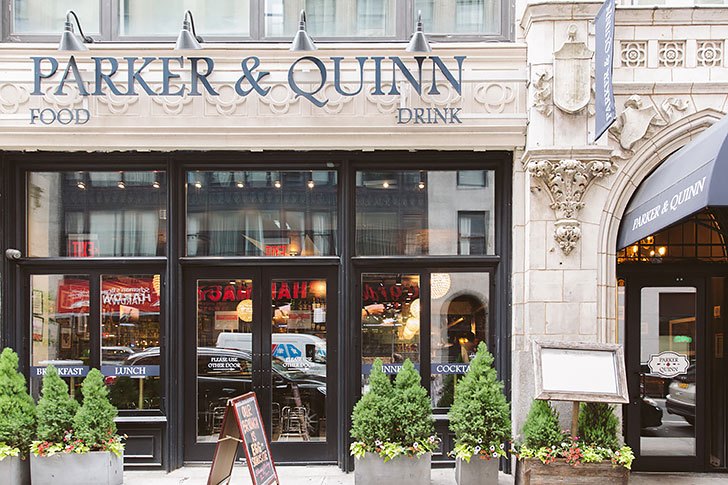 Parker and Quinn NYC
Whenever my mom is in town, we like to have brunch in different neighborhoods around the city. Last weekend, we chose the Garment District, a New York City area traditionally known for its fashion and textile scene. While it still holds a number of maze-worthy fabric, button and textile stores, the Garment District is also home to some great rooftop cocktail and brunch spots!
Parker and Quinn is a vintage tavern-style restaurant inside the Refinery 29 Hotel. From the old school cashier register emitting matchboxes at the entrance, to the marble and black stooled bar, this restaurant has some serious charm.
But how's the food?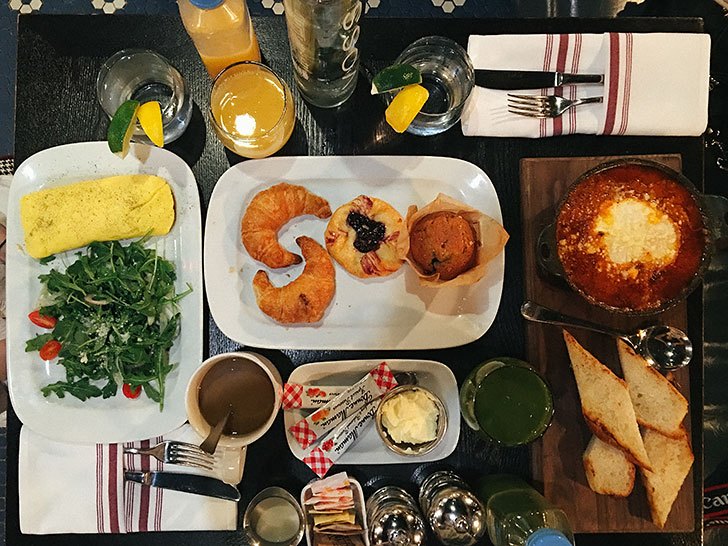 We sat down promptly in a cozy tufted bench upon arrival. Despite it being a rather early start time for New Yorkers, the place was packed by 10 am. The interior space is quite cozy, with a variety of booths, tables and circular benches to fit parties of all sizes. In the back, there's a bustling open kitchen. The overall atmosphere is retro and hip, like the neighborhood's most popular, badly-kept secret.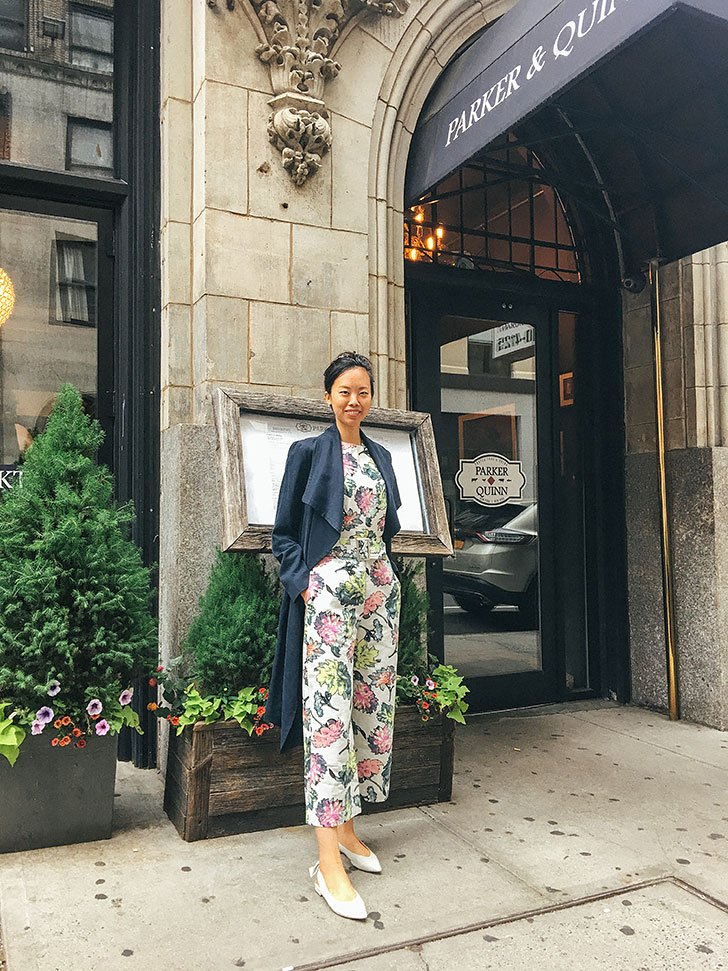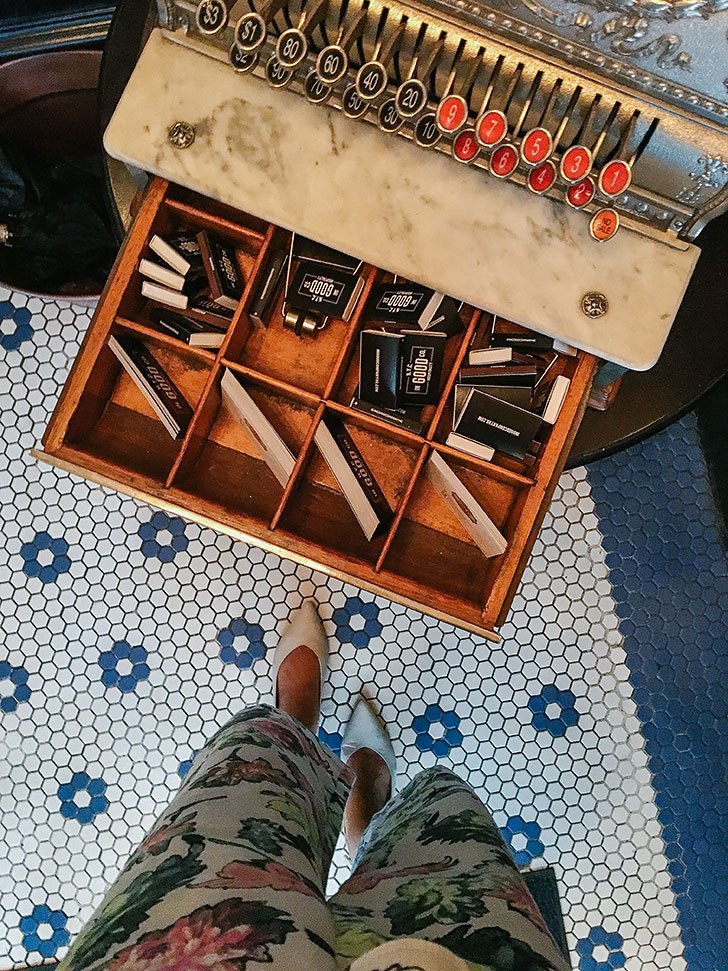 ---
---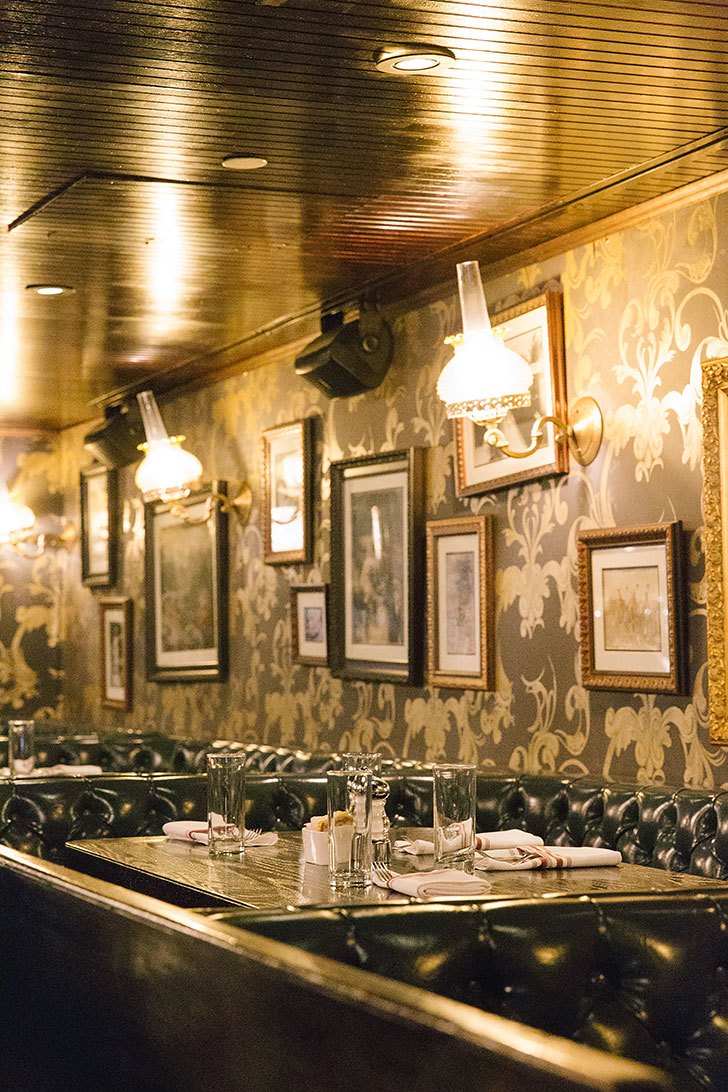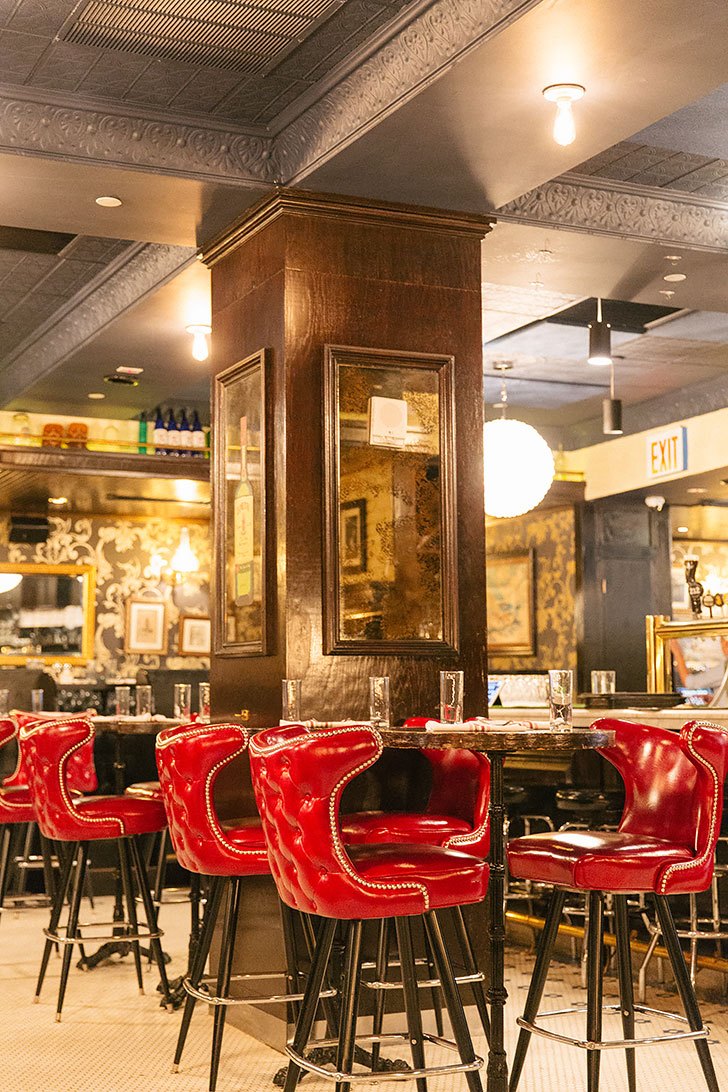 We settled in for brunch, choosing a variety of classic breakfast dishes to share, including a pastry basket, baked eggs and an omlette. Parker and Quinn has their drinks menu covered, offering everything from fresh Liquiteria juices to a make-your-own champagne cocktail bar, to really get your morning started.
I loved the All Greens juice to combat the fiery eggs in purgatory. Everything was smokey, rich and classic. If you're looking for a neighborhood spot that puts a fresh spin on old brunch classics, head to Parker and Quinn in the Garment District!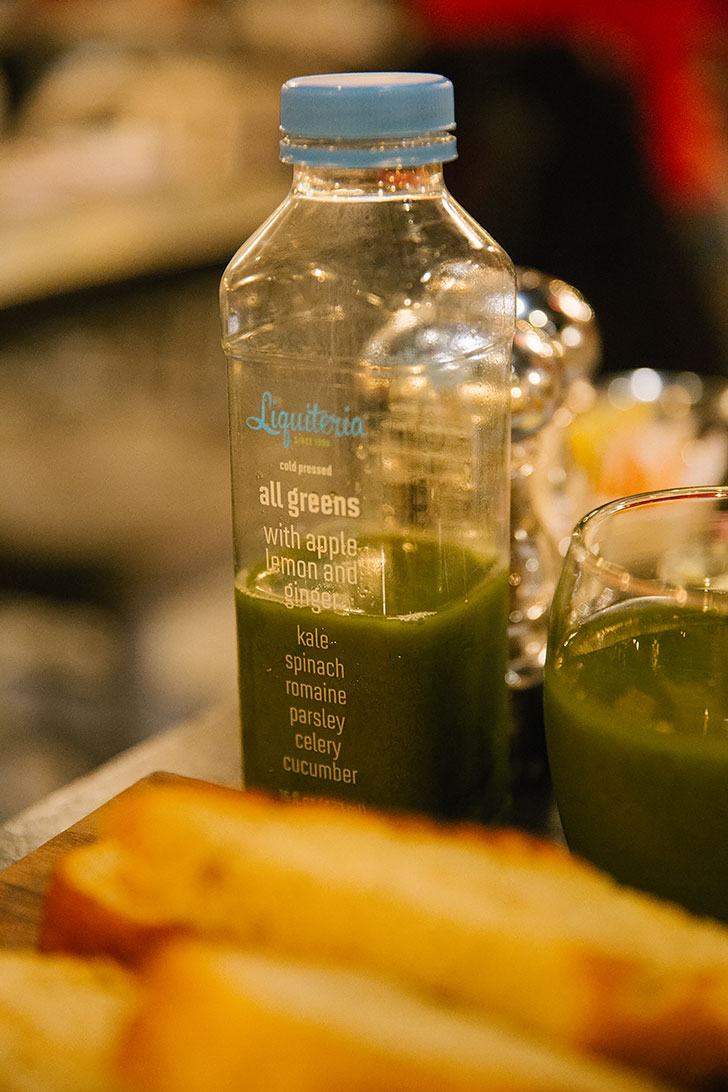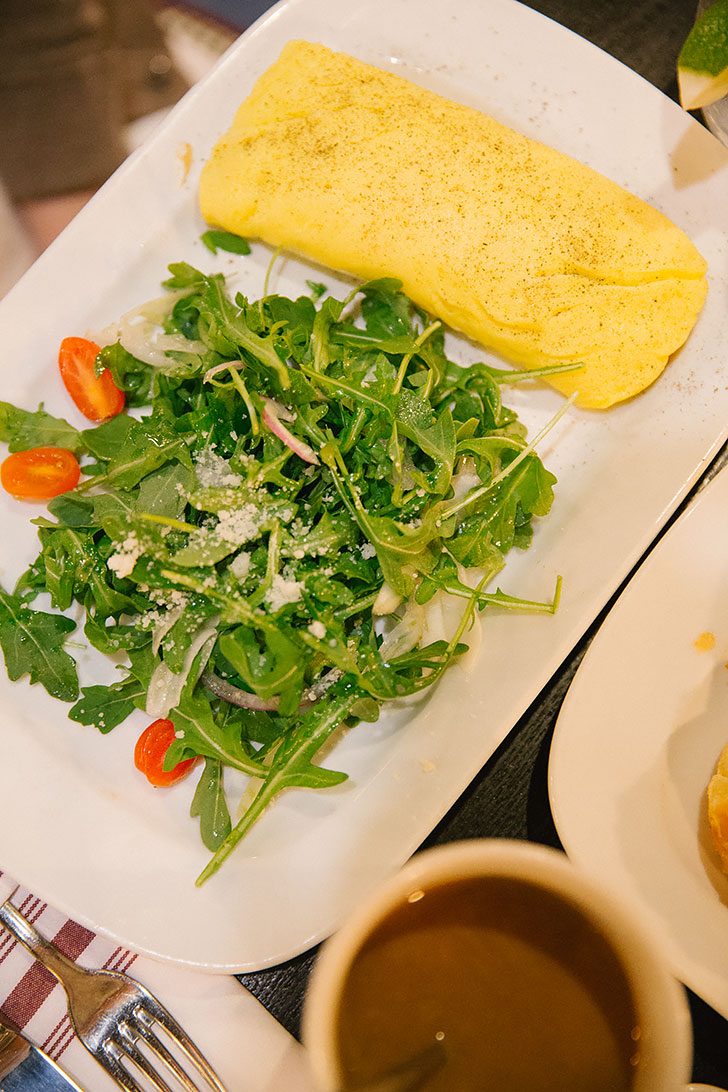 ---
---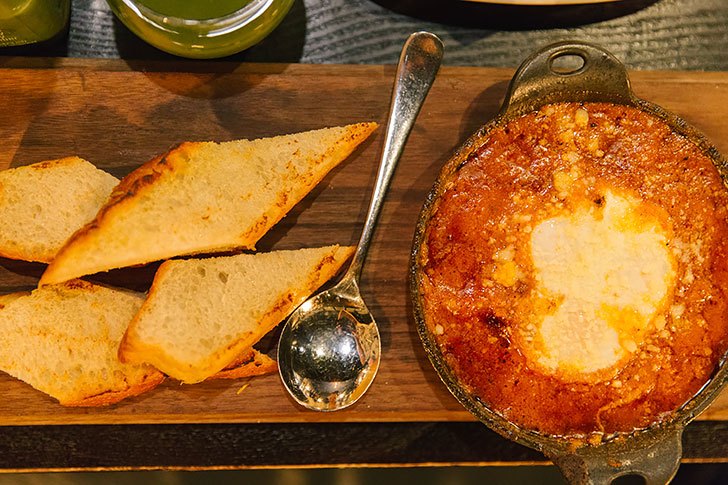 Follow Sher She Goes on
Bloglovin | Facebook | Twitter | Pinterest | Instagram
---
In partnership with The Garment District.