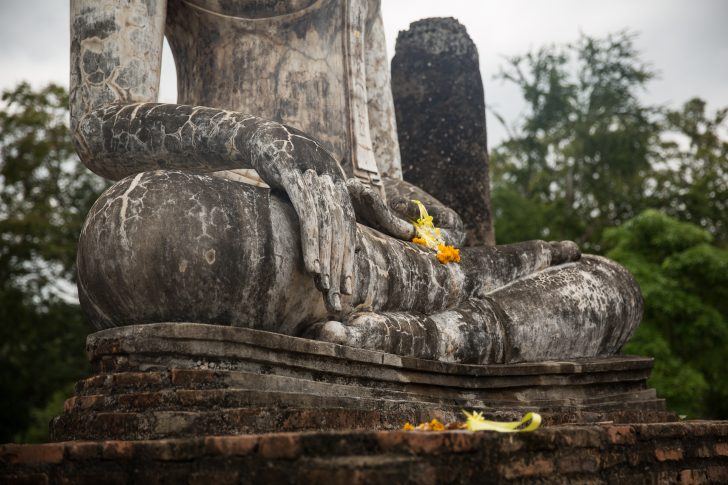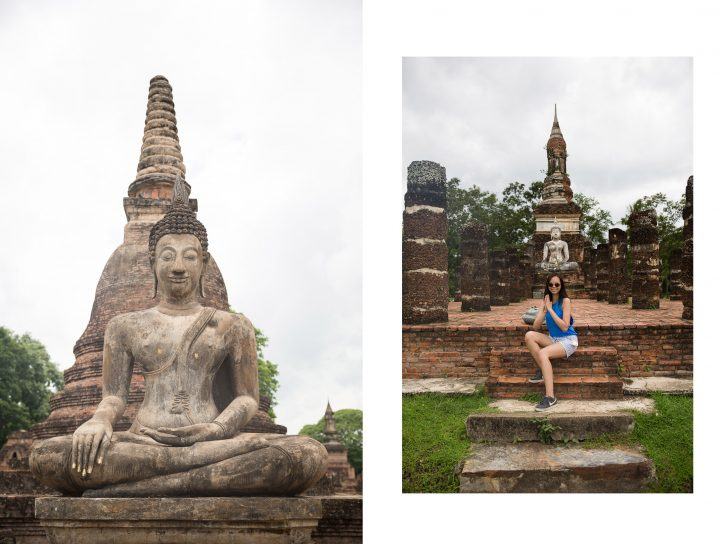 ---
---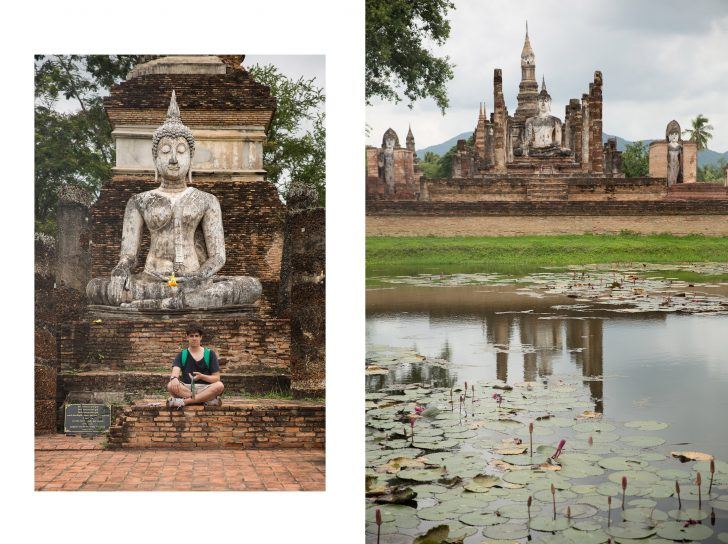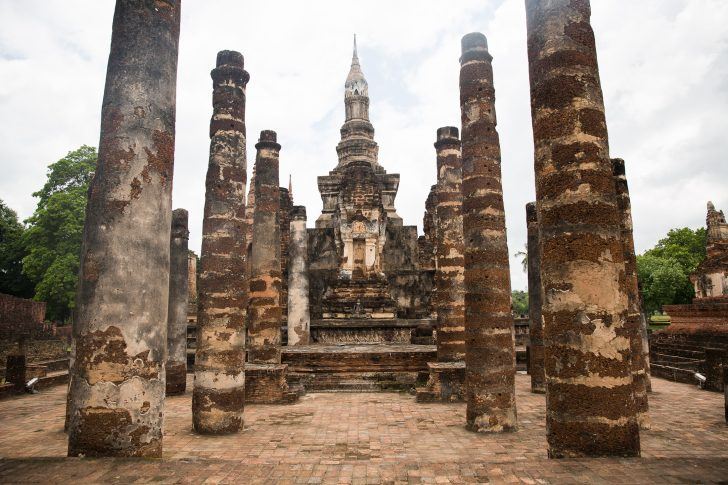 ---
---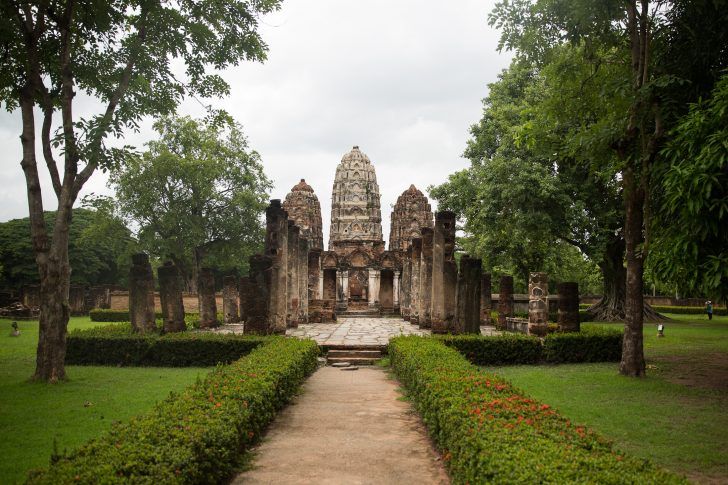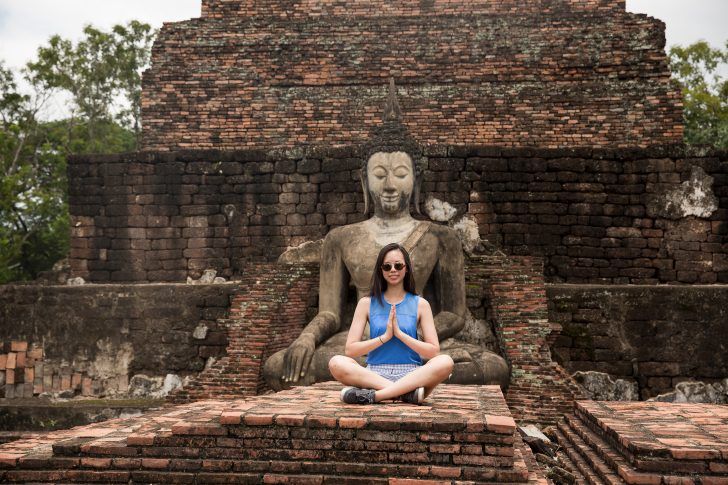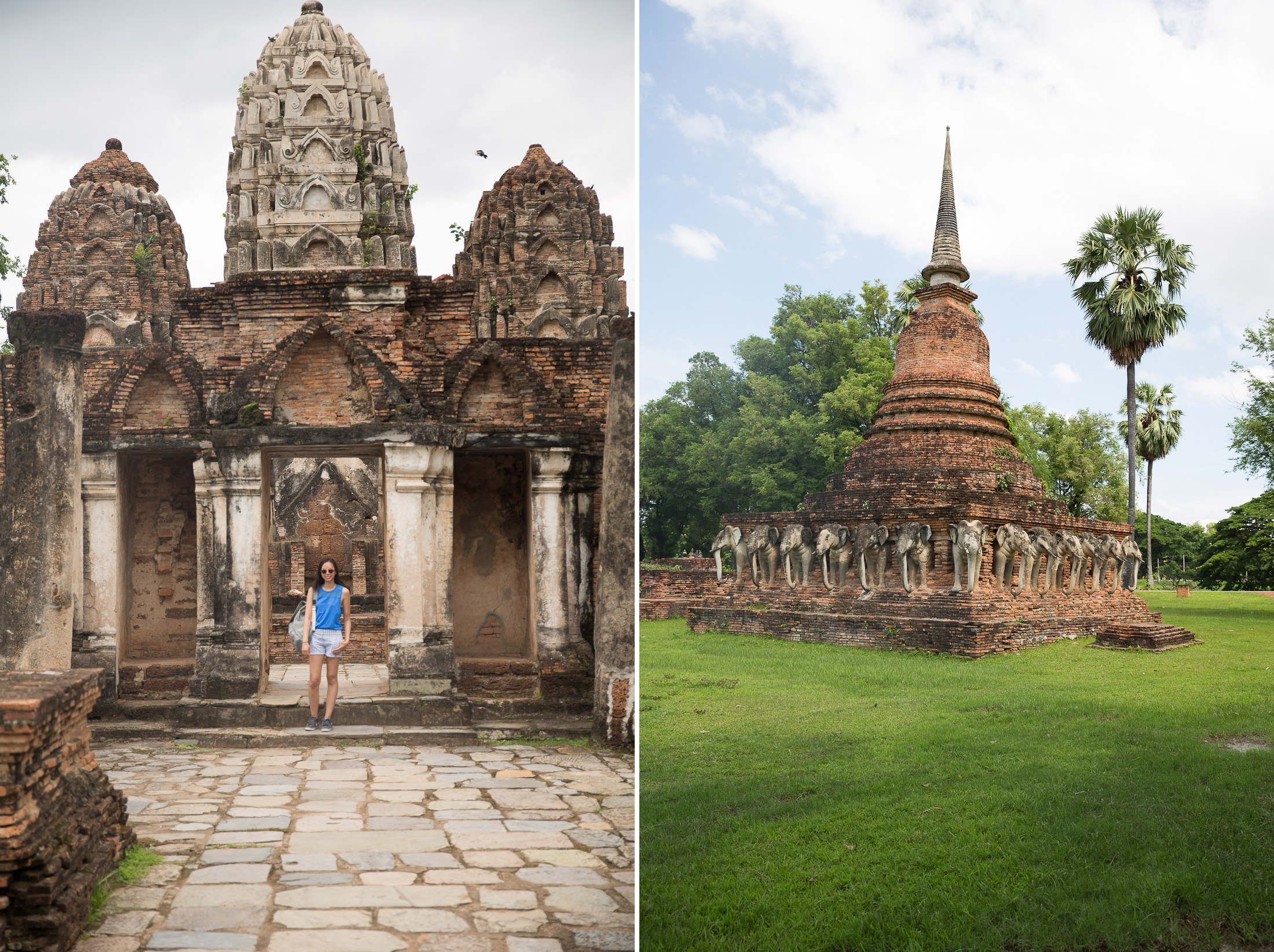 ---
---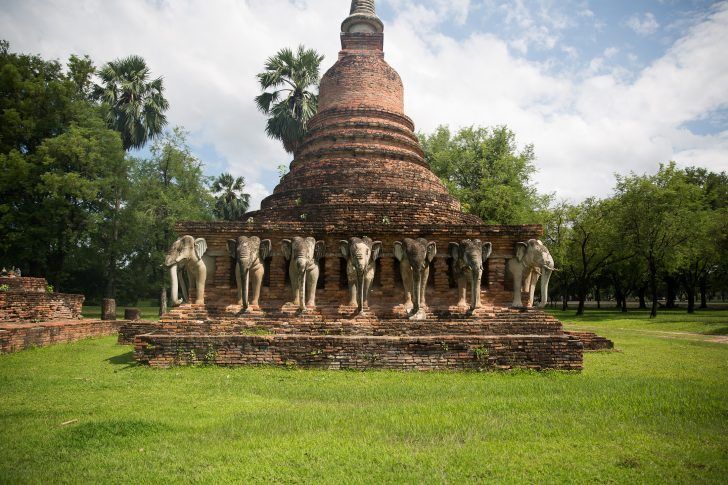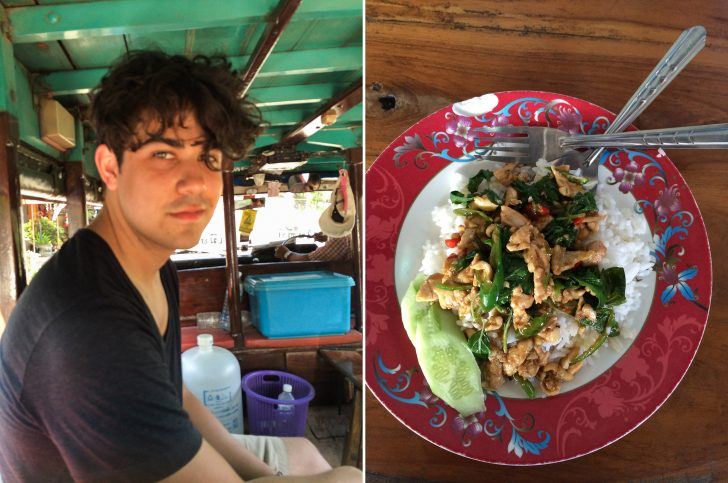 On the heels of visiting Ayutthaya, we continued northwards and visited Sukhothai Historical Park the next day. Old Sukhothai is a UNESCO world heritage site covering the capital of the 13th century kingdom and features the remains of the royal palace and 26 buddhist temples.
We decided to rent bikes again and had fun zipping around the park touring the sites. Compared to Ayutthaya, I thought the wats were larger and more impressive. More of the buddha remained intact and the structures themselves were gorgeous. Sukhothai as a whole is much, much larger. There is a central zone (where the park begins) which features the most famous wats like Wat Mahathat, as well as Northern and Western zones outside the main city walled perimeter. Each zone has a separate entrance fee, but we found ourselves in the North without paying an additional fee… (I think because there was construction being done and the admission gates were not in use). We skipped the Western Zone – it's essentially just ruins and a bit too far out.
While I think you could have gotten by on foot in Ayutthaya, bikes (or motorbikes or cars) are definitely a necessity in Sukhothai. Exploring the central zone alone took most of our energy and we made a brief pit stop to the Northern section as well, where the elephant structure is located. Any of the bike rental shops across the street from the entrance will provide you with maps of the site.
The most notable include: Wat Mahathat, a large buddhist temple, Wat Si Sawai, my favorite which had a central platform area and pillars surrounded by greenery (5th row image from the top), and Phra Achana, the large buddha structure famous for its long fingers. All are in the Central Zone.
So the big question remains… which was more worthwhile to visit?
---
---
Ayutthaya or Sukhothai
When planning our trip to Thailand, I couldn't decide between the two temple sites.
On paper, they seemed pretty similar: ancient Siamese kingdoms, crumbling temples, oversized Buddha statues…check, check, check.
I browsed a number of blogs and the general consensus seemed to be that 90% of people just did Ayutthaya because the site is more convenient to access. Ayutthaya is roughly a 3 hour train ride north of Bangkok and can easily be done in a day trip from the capital.
Sukhothai on the other hand, is a pretty big pain to get to, especially if you're travelling on your own (i.e. not on a tour) as the public transportation options are limited.
BUT, those who went raved about it being second only to Angkor Wat and much preferred over Ayutthaya.
I didn't get a decisive answer either way and so we decided to tackle BOTH!
Having done that, I feel the need to reiterate how incredibly difficult it is to get to Sukhothai.
The "easiest" route if coming from Bangkok is to take a train from Hua Lamphong rail station heading northwards to the town of Phitsanulok.
We departed Bangkok in the early morning, visited Ayutthaya briefly (the site can be done easily in ~3.5 hours) and departed around 2pm.
The 6 hour leg from Ayutthaya to Phitsanulok is to be quite honest…brutally boring. Bring a book, kindle, ipad or cards to keep you amused. Thai trains generally seem to operate late and we rolled into Phitsanulok around 10pm in pitch black darkness.
In Phitsanulok, we booked the Pailyn Phitsanulok hotel that we couldn't quite find on our own. In hindsight I don't recommend the hotel, but you can find plenty of great options here.
After spinning in circles in the rain with our bags, we were saved by some kind Thai locals who offered to drive us to our hotel.
In sheer desperation, we jumped into the back of the pickup truck… which in hindsight was probably not the safest idea.
If you are thinking of visiting Sukhothai, Phitsanulok is the closest town served by the train station and the most convenient place to overnight.
Anyway, that still was not enough travelling to get to Sukhothai.
The next morning, we took a cab to the bus station, then took a bus to Old Sukhothai. If you're lucky you'll catch the same bus which drops you off directly at the park (i think there are 3 direct buses per day).
Most of the others drop you off at New Sukhothai (a bustling, regular city), from which you'd then need to hail a songthaew pickup truck to take you to the park.
If you're willing to put up with the travel, I recommend Sukhothai.
Having done both, I preferred the open layout of Sukhothai and how different each temple site was. Sukhothai is also famous for its noodles, called kuaytiaw Sukhothai, so try some if you're in town!
Having spent all day a the park, we unfortunately just missed closing time at Jayhae, one of the more famous spots in town for the noodles.
But – the bus station in Old Sukhothai has a small road of restaurants where we had the best spicy basil chicken ever! It was a super affordable roadside spot and so delicious we ordered 2 servings… and then had burning tongues from all the spice!
Instead, we caught a late lunch at one of the restaurants near the bus station and it turned out to be one of our favorite meals (some kind of spicy basil chicken and rice dish) – a steal at only 30 B!