Long vests are my favorite layering piece for winter outfits! Here are some vest outfit ideas and styling tips for how to wear a sleeveless vest!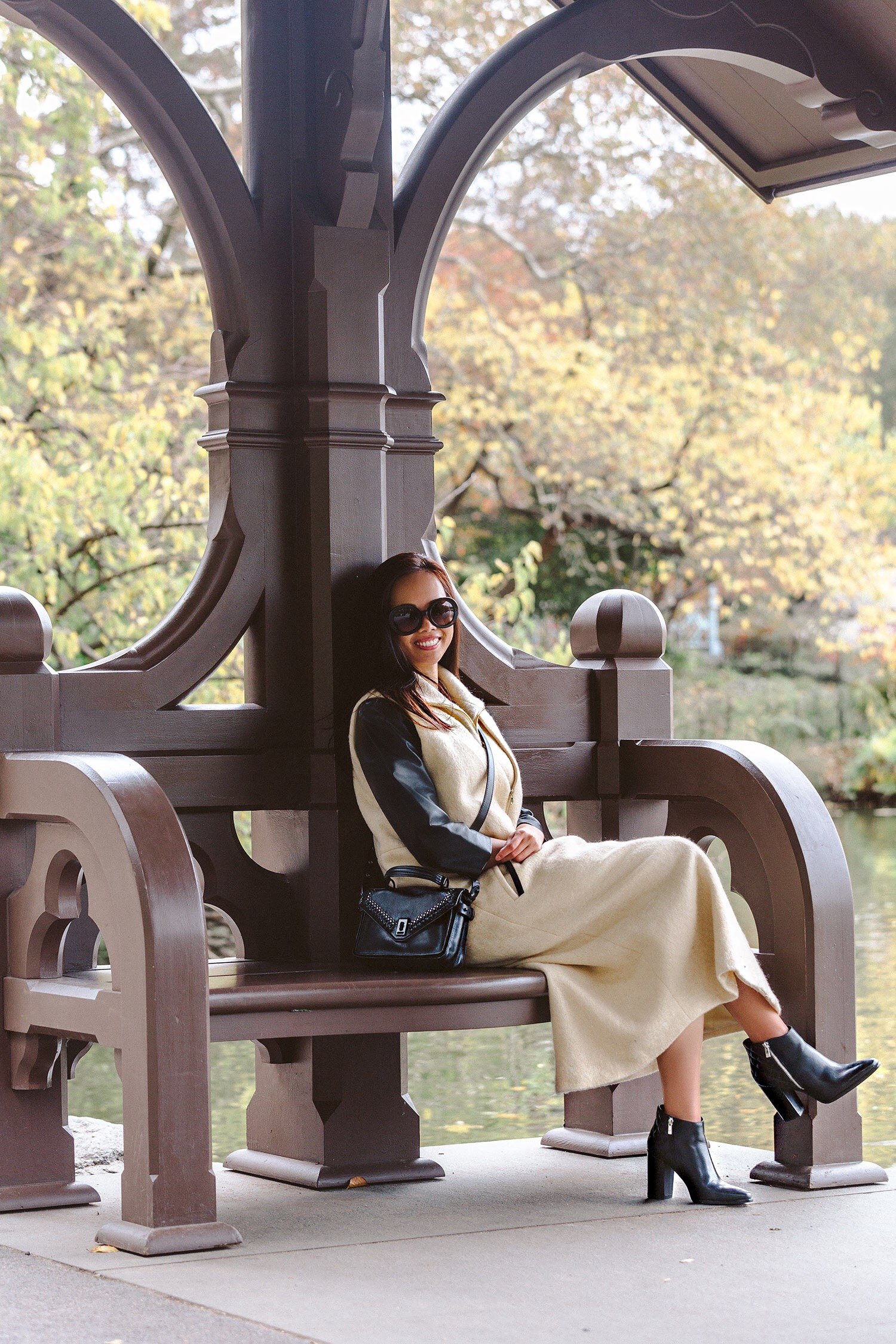 ---
Leather Vest Outfit Details:
Cultro Sleeveless Long Coat Vest
Ann Taylor Leather jacket (old, similar here and here) | Club Monaco Dress (old, similar here)
Prada Sunglasses | Rebecca Minkoff Crossbody Bag | Quilted Ankle Boots (old, similar here and here)
---
How to Wear a Long Sleeveless Vest
Lately I've been obsessed with this long ivory vest from Cultro. Made from mohair, the sleeveless collared vest makes for the perfect statement outerwear piece. The thick wool lining and shorter vest interior keep me extra warm, even with just a dress underneath, as the long vest is almost floor length!
In today's post, I wanted to share some styling tips for how to wear a vest jacket.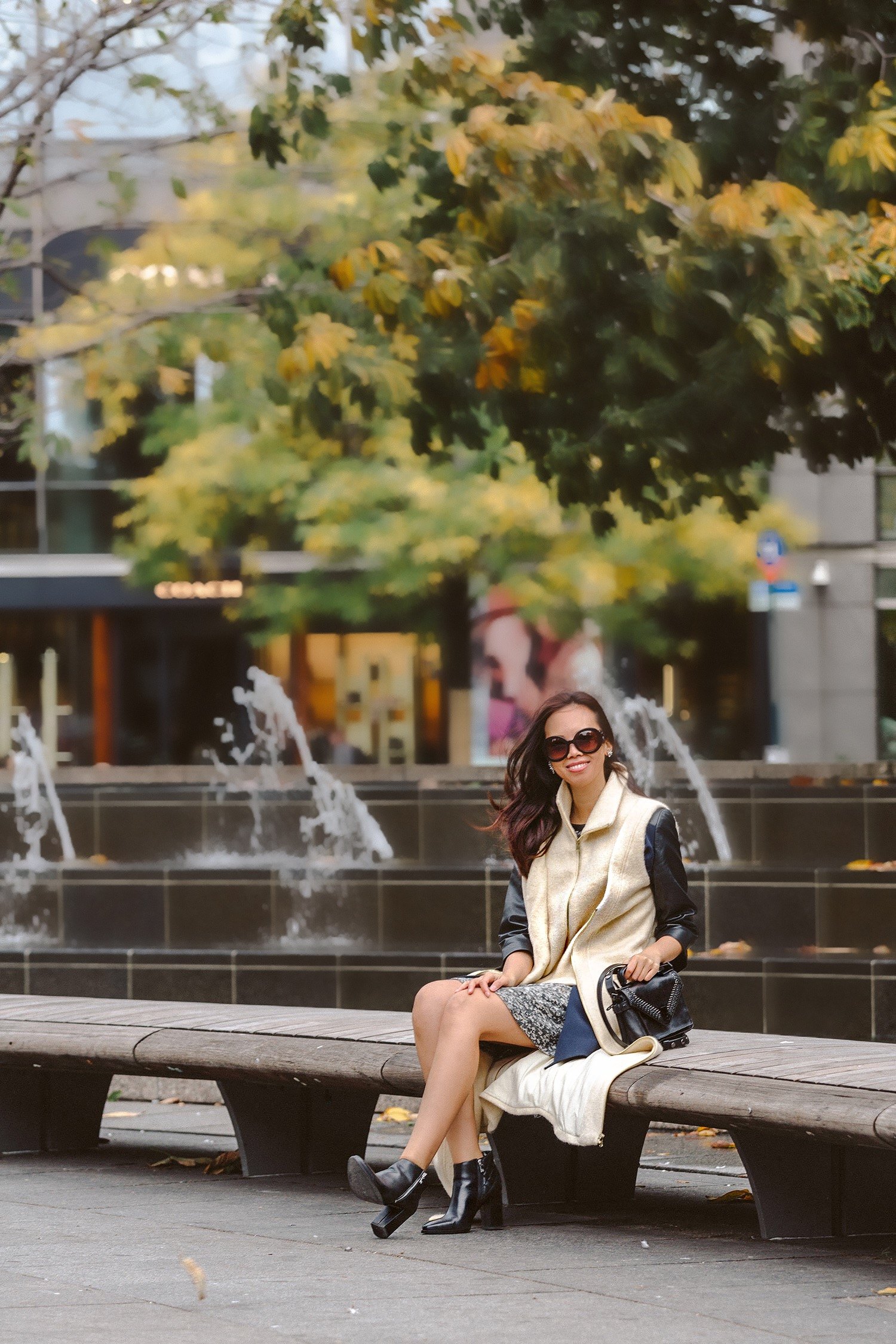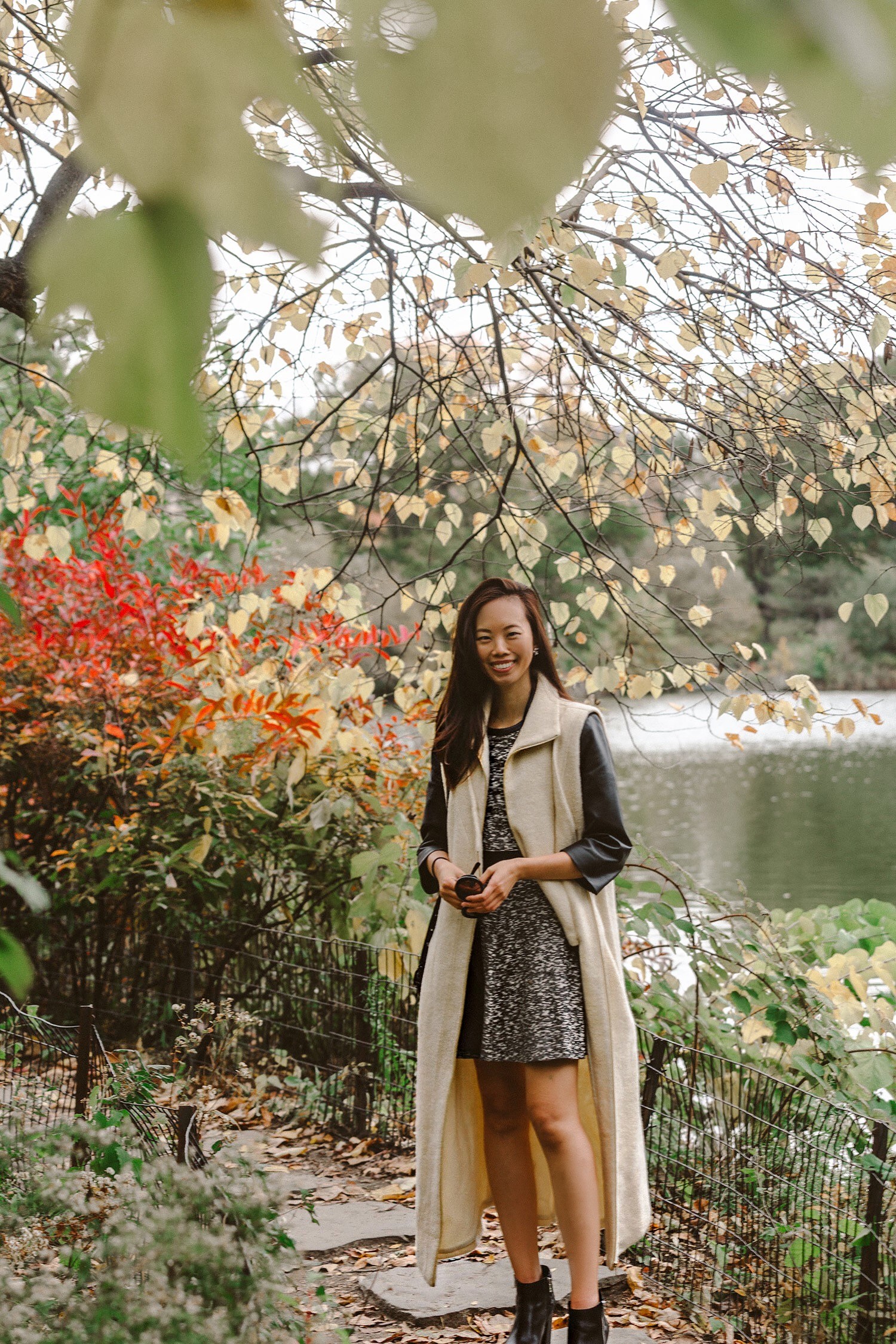 ---
---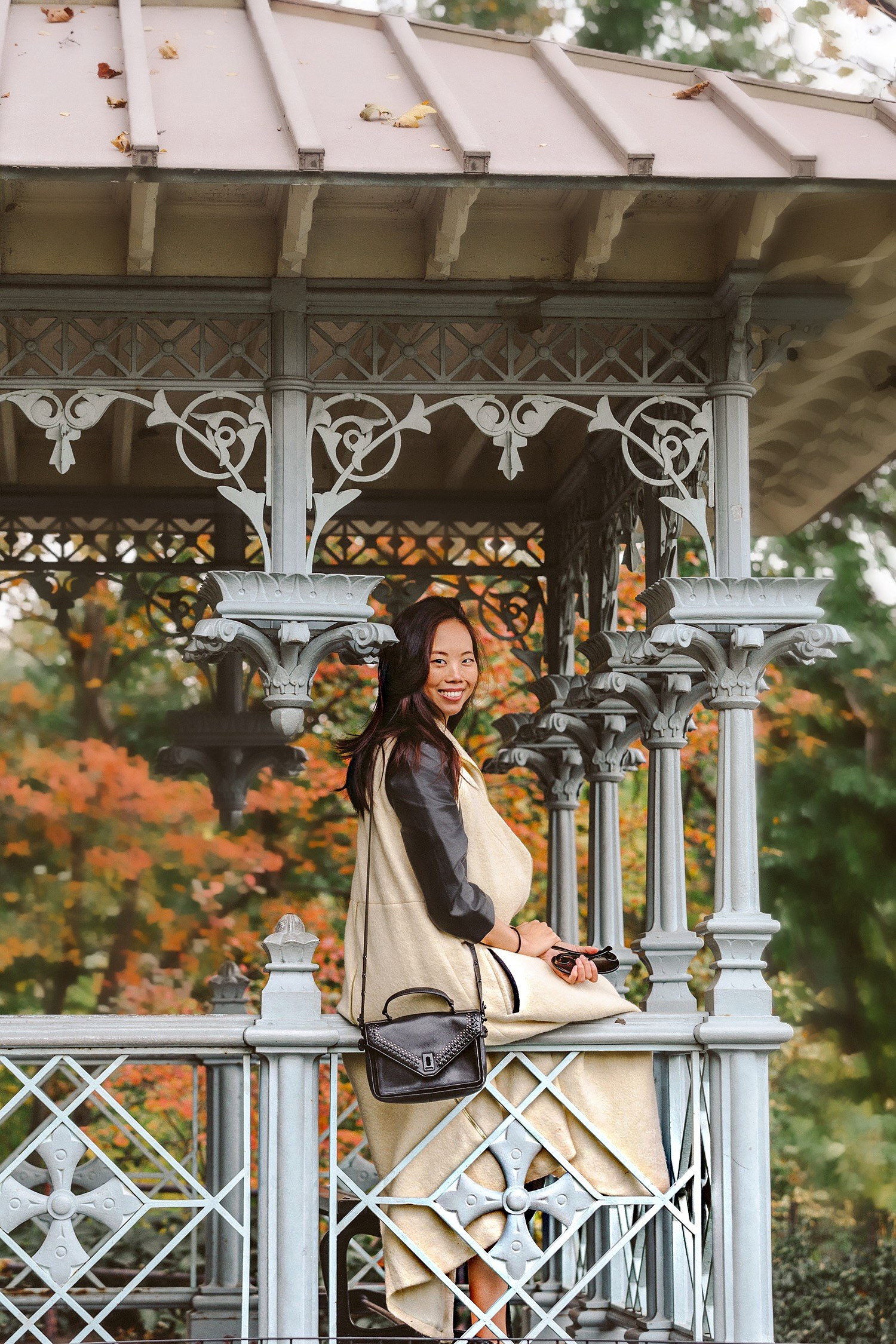 About Cultro
The long sleeveless vest I'm wearing in today's post is from Cultro, a NYC brand located in the Garment District, and is part of their new FW 17 collection. The line is work wear friendly, with items like printed dresses, slim leggings & pants as well as unique, one-of-a-kind jackets.
Creative Director Amy Newton, who is of Jamaican, Nigerian, Irish and British heritage, frequently draws upon her multi-cultural background to incorporate patterns and artwork from cultures around the world and incorporates them into a modern metro-chic city style.
All of the items are well made and of very high quality – the vest in particular has such a beautiful weight to it and modern silhouette. I did some shopping at Columbus Circle, took a break in Central Park and walked all over town for a couple hours in just this, a light coat underneath, and a dress – and wasn't cold. It's quite thick and very winter friendly.
I love how very "New Yorker" the entire Cultro line looks! You can learn more about the collection and shop it on Amazon here.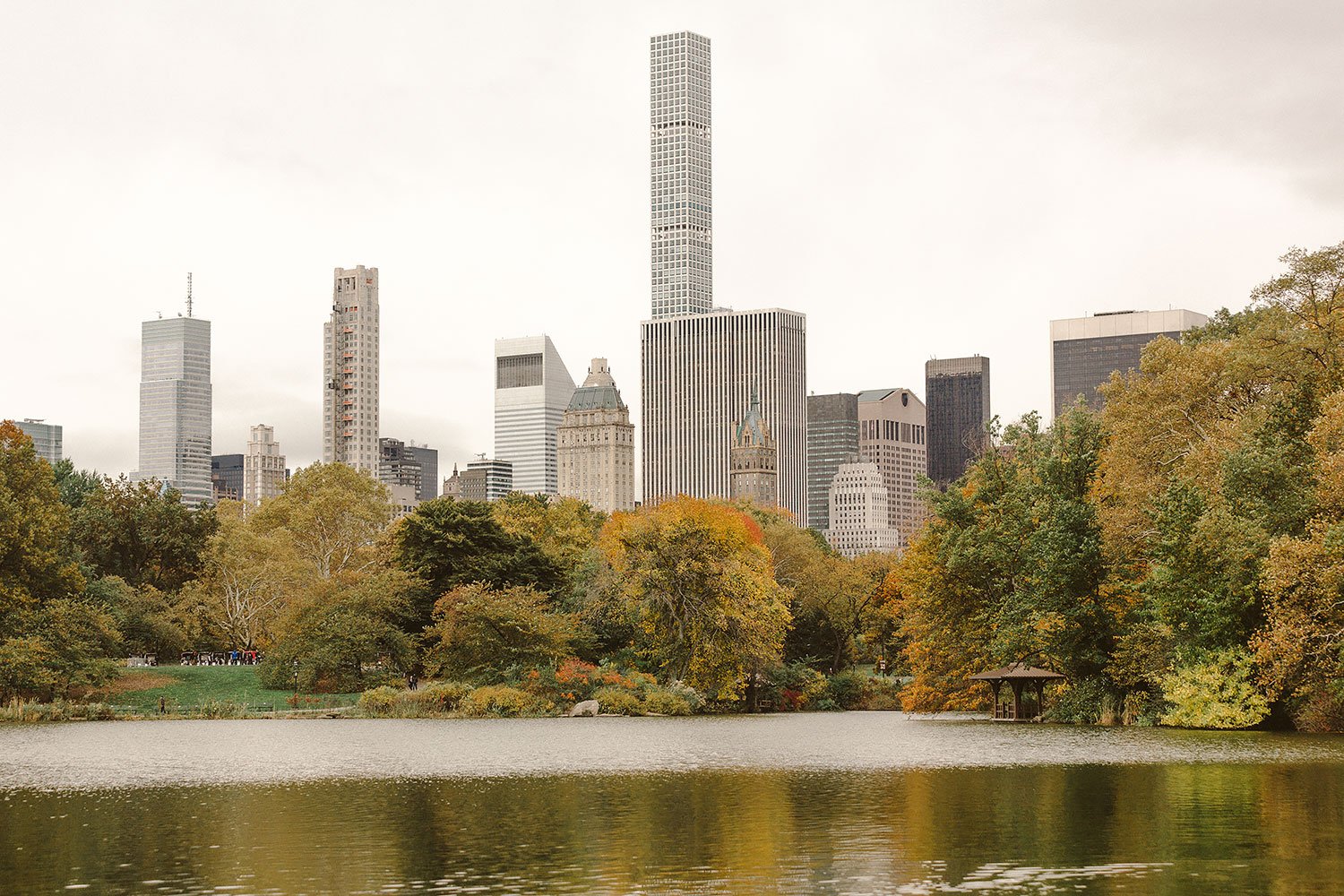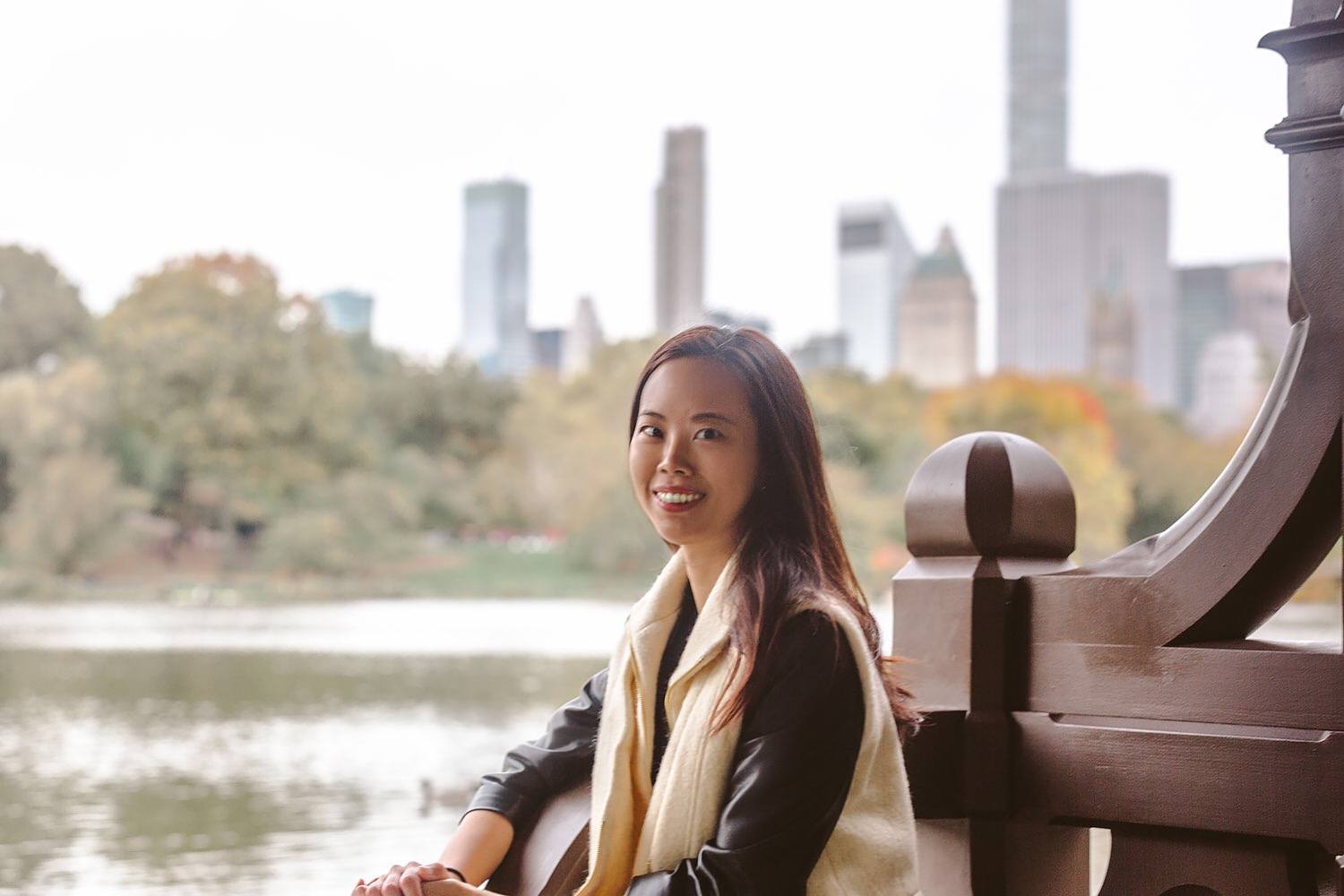 ---
---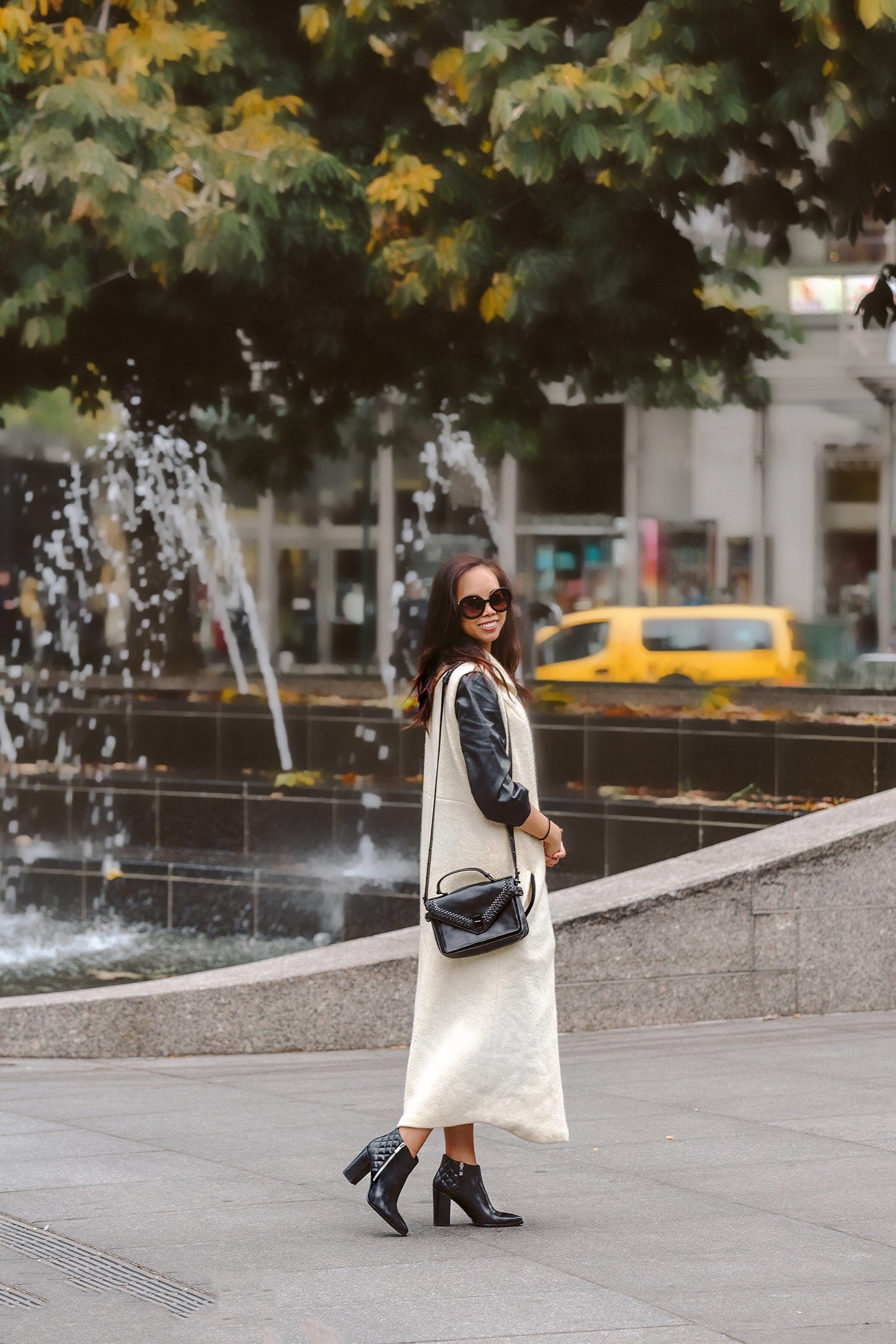 Now.. for some suggestions on how to style long vests!
Long vest or Short vest?
Generally, vests come in two lengths: long vests and short vests. I find that long sleeveless vests look more high fashion, are more forgiving on different body types and are my vest of choice. With short vests, you can easily look like a Girl Scout!
The trick to styling short vests is to wear a longer shirt that peeks out underneath to balance the look. With a long vest, play with proportion and fabric types! A more structured vest works well for work wear while a thin, flowy long vest is a great statement piece for summer casual outfits.
The best thing about this Cultro topper vest is that you don't have to choose – it's like a 2-in-1, with a short vest interior and longer cape-like exterior. Meanwhile, there are two asymmetrical zippers, so that when entirely zipped up, the front is quite unique. You can pop the collar for an edgier outfit or relax the top of the vest for a more traditional look. I also love the black accents on the pockets!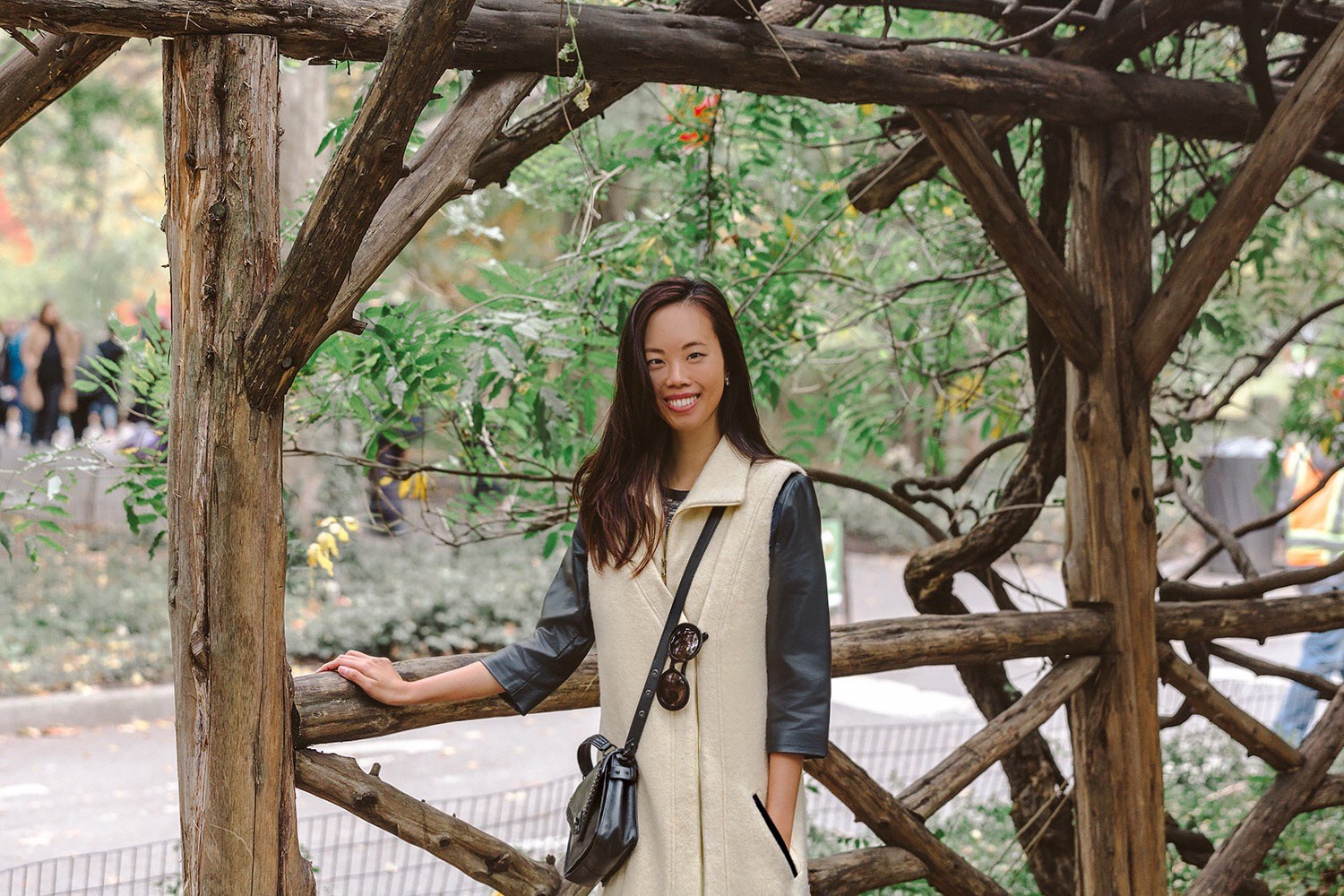 Shop
Womens White Fashion Vest
Vest Styles & Outfits
Now, what length to wear underneath a sleeveless vest? Opt for sleeveless tanks in the summer or long sleeves in fall and winter outfits.
I chose to wear a three quarter sleeved leather coat underneath, to make the dress vest combo look a bit edgier (and also to provide warmth now that it's winter in New York City!) The leather coat is a thin fall coat so when worn together with the tailored vest, everything looks completely seamless and not bulky. (The one I'm wearing is from ages ago, but this leather sleeved jacket is similar and on sale – to give you an idea of what it looks like.)
You might want to tailor a long sleeveless vest, depending on the length, but in general, I like how versatile you can style a vest jacket. Try heeled ankle boots with a dress, white sneakers and jeans for a casual look, or thigh high boots with leggings for a more dressy outfit!
Finally, consider dressing a long sleeveless vest in monochrome colors.
Because its a white vest, I stuck with black to keep the outfit more classic. You could also opt for printed accessories, say leopard flats, or a pop of red in your lipstick or handbag. Generally, vests in white or black are much more versatile so that you can mix and match many different vest outfits!
If you're looking for a stylish way to look put together and stay warm in winter, I highly recommend Cultro's long vest!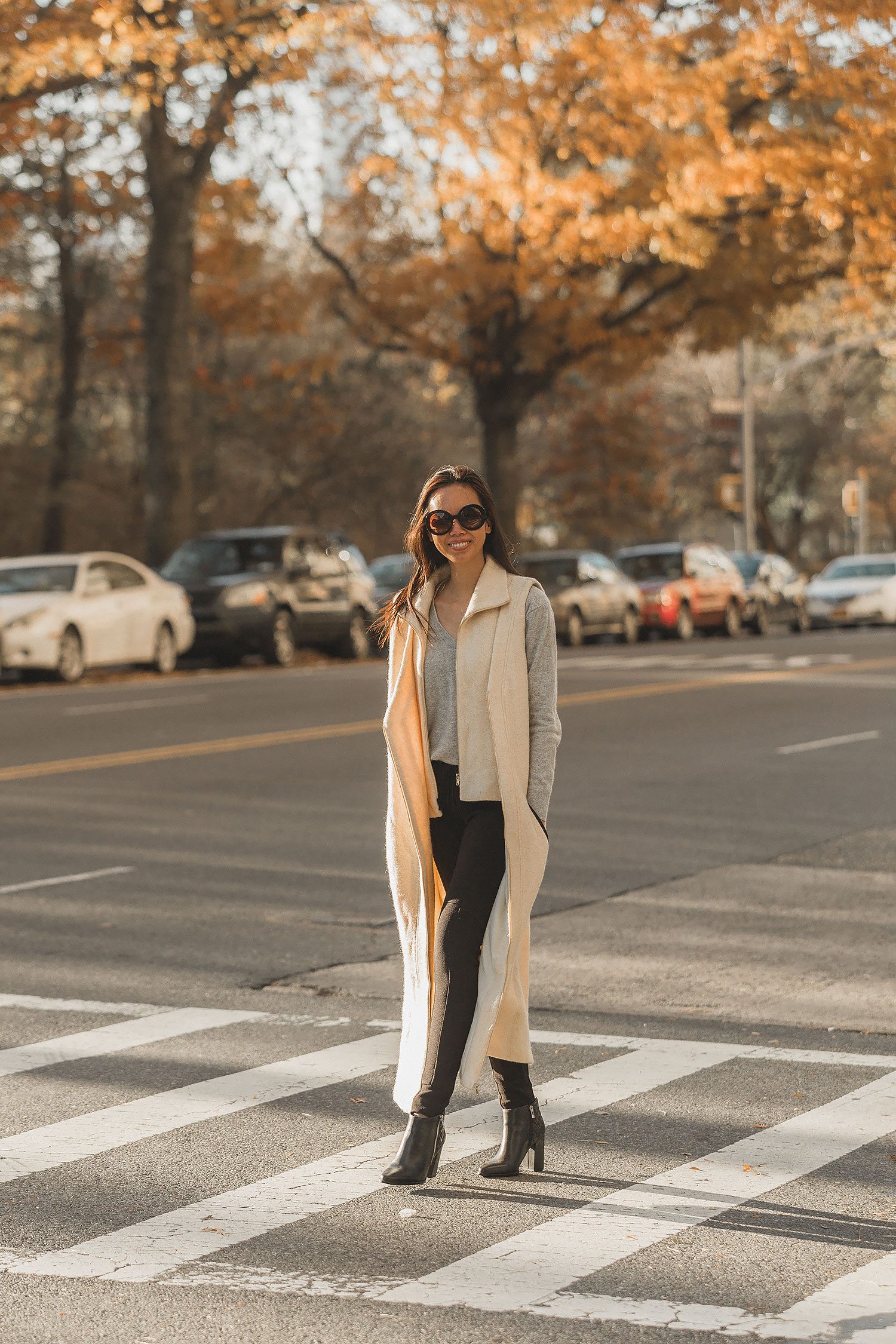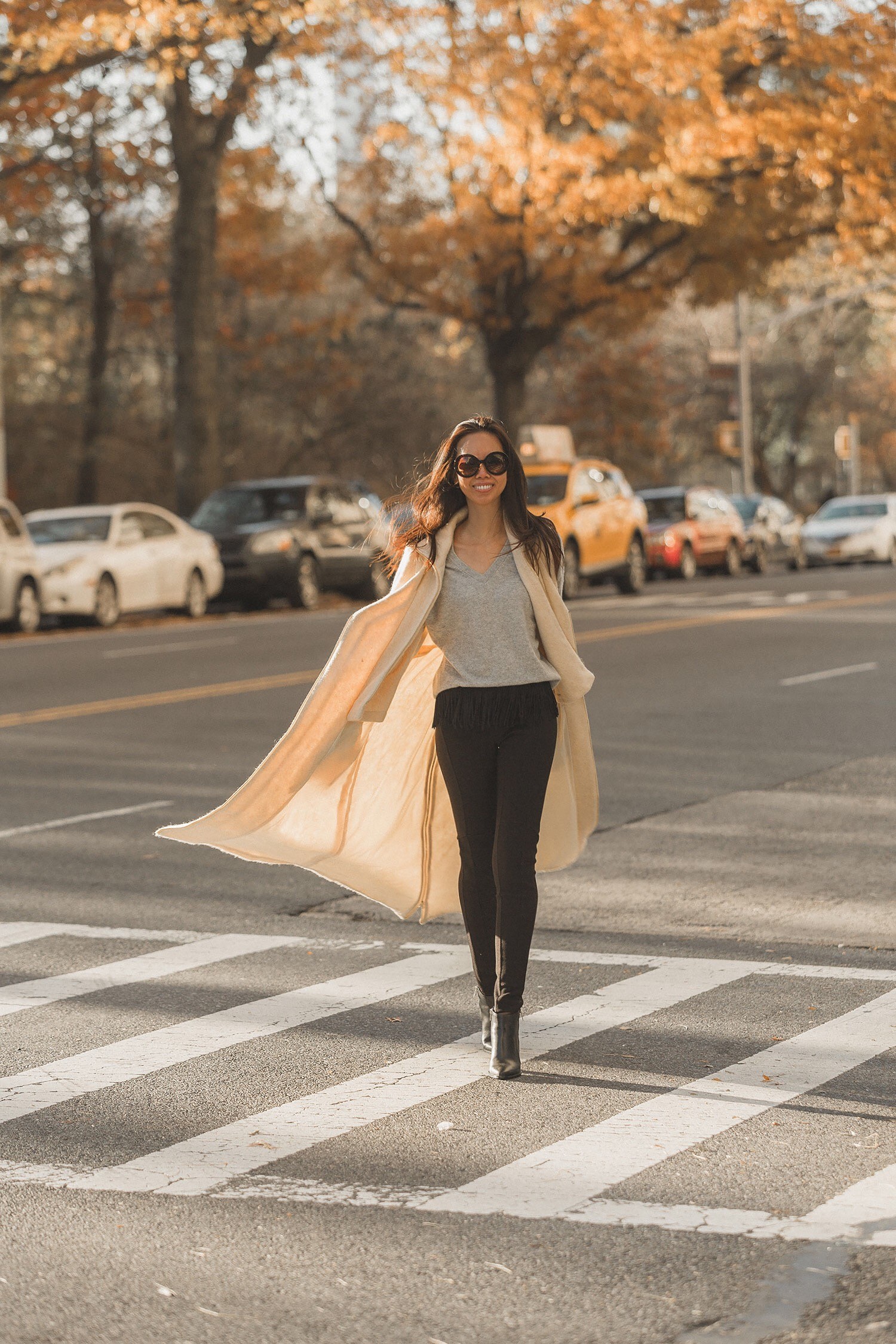 ---
---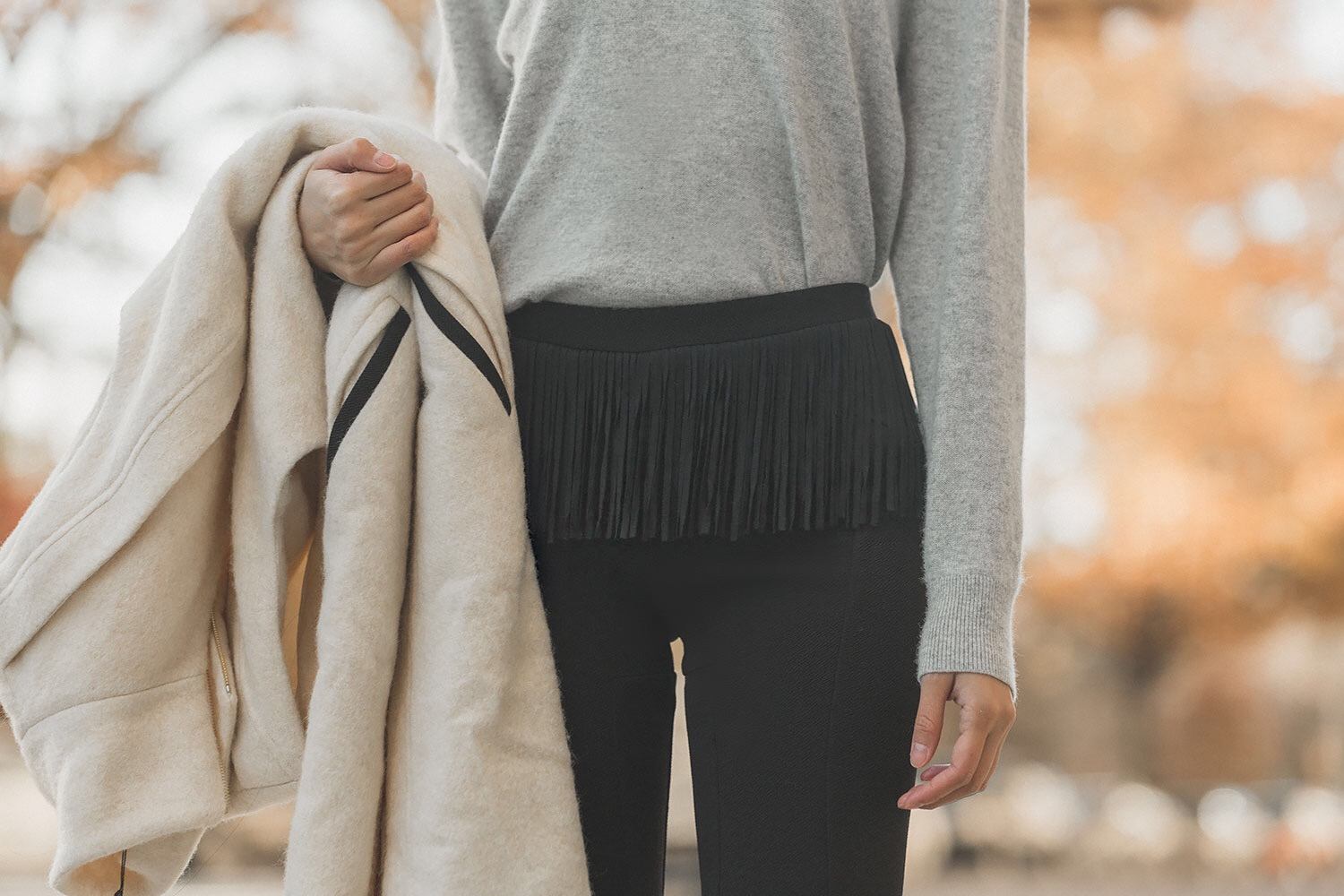 Shop
Womens Fringe Leggings
I also wore the vest again when the weather got colder, and paired it with Cultro's black fringe leggings. These leggings have a nice, thick weight to them – no VBL here! Because the material is stretchy and thick, you could easily wear these leggings to work with a blouse or add a statement top and let the fringe show for a night out!
Browse the full Cultro collection here.
Follow Sher She Goes on