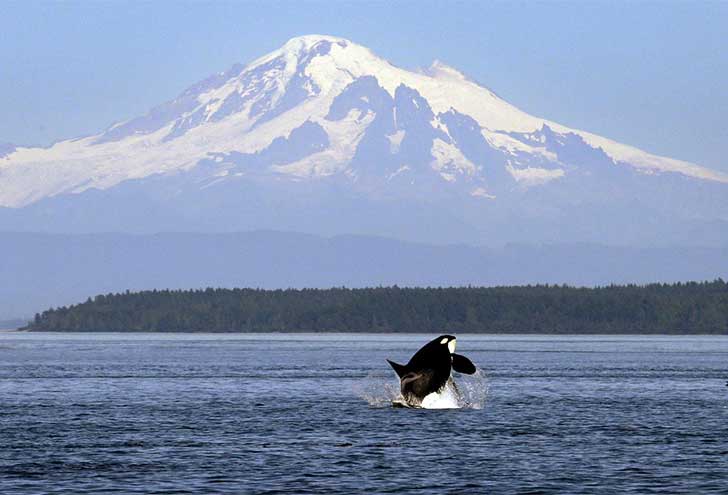 Where to Stay in Bellevue
There's a very good reason the folks from Bellevue decided to name their city after the French word meaning "beautiful view".
Located just across Lake Washington from Seattle, Bellevue and its inhabitants enjoy gorgeous views of the Seattle skyline, the shimmering Puget Sound, and the awe-inspiring Mount Rainier.
Not to be outdone by nature, Bellevue has developed notable arts, restaurant, and technology scene as well. Whatever your reasons for visiting, keep reading for our favorite places to stay in Bellevue, WA!
---
---
Best Hotels in Bellevue, WA
To summarize, here's a handy chart of our recommended Bellevue hotels. All include free wifi and are known for comfort, great locations and great customer service.
Best Bellevue, Washington Hotels – Summary Comparison Chart
Below is more information about each hotel and why we recommend it!
---
---
W Bellevue
Located in the hip Eastside neighborhood of town, the W Bellevue blends all the modern amenities and spunky aesthetic you would expect from a W Hotel with a classically Pacific Northwest emphasis on nature, good fare, and wellness.
Having just opened in summer 2017, the W Bellevue offers an incredible chance to get a first look of greater Seattle's newest luxury hotel!
---
---
The Westin Bellevue
The statelier version of its cousin at the W, the Westin Bellevue has plenty of luxury and amenities to offer its guests even still.
Though it may not be brand new, all 6 of the room and suite options at this upscale downtown hotel have been recently renovated, so guests at the Westin Bellevue will get just as refreshing a luxury experience!
---
---
Hyatt Regency Bellevue
Located in the bustling Eastside district, the Hyatt Regency is one of Bellevue's most diversified multipurpose hotels. With a full service spa, one of Bellevue's hottest brunch spots in Eques, and the largest ballroom anywhere in town, the Hyatt Regency Bellevue is perfect for business and leisure travelers alike!
---
---
Hyatt House Bellevue
Located just outside downtown Bellevue, the Hyatt House epitomizes the perfect location for the modern business traveler.
With thoroughfares like I-90 and major corporations including Microsoft, Verizon, Boeing, LG and Samsung all short drives away, the Hyatt House Bellevue allows its jet-setting business guests to make the most of their time in greater Seattle.
---
---
Hotel 116
Located near downtown Bellevue, Hotel 116 has the modern and industrial aesthetic of a swank and upscale European lodge.
Aside from clean and minimalist rooms, guests at Hotel 116 also enjoy complimentary WiFi, parking (clutch – no pun intended – for the business traveler!), and hot breakfast daily!
---
---
And that's it! Our guide to Bellevue's best hotels to make the most of your stay.
Whether you're looking for the best location in town, family hotels for kids, or a luxurious hotel for couples, these top hotels in Bellevue are sure to please.
Follow Sher She Goes on