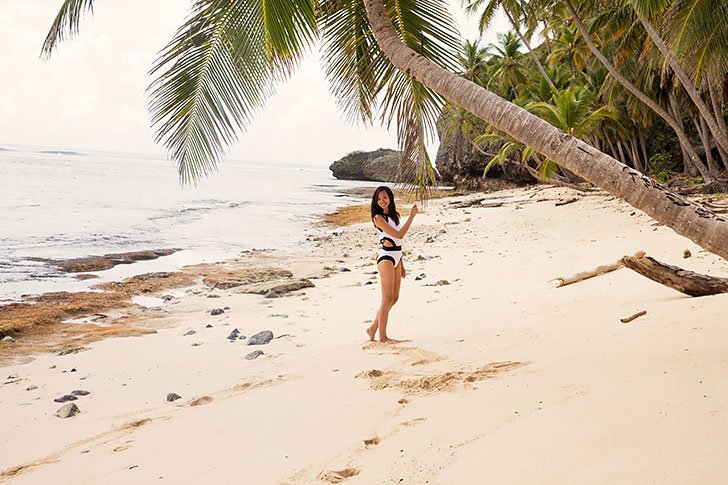 Samana
Whenever most U.S. travelers think of the Dominican Republic, Punta Cana and all-inclusive resorts comes to mind.
If you're looking for an alternative paradise that's decidedly un-touristy, head to Samaná, a narrow peninsula off the north coast home to postcard perfect secluded shores, sophisticated beachside hamlets and epic whale watching.
Here are the top 6 reasons to head straight to Samaná Province!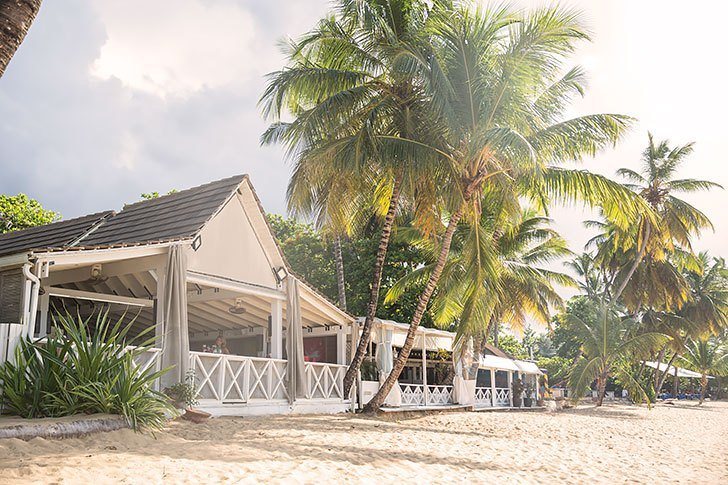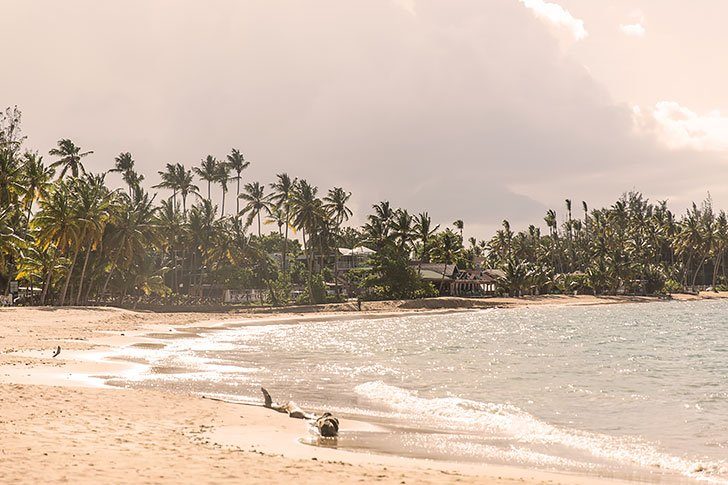 ---
---
Fun Things to Do in Samaná, Dominican Republic
I was fortunate enough to visit this isolated region of the country through a trip with the Tourism Board on a visit centered around eco-tourism. The Samaná Penisula is refreshingly quiet and isolated compared to the rest of the country, so it's perfect for a truly relaxing vacation.
The region is also well known for its wide range of adventure and eco-tourism opportunities!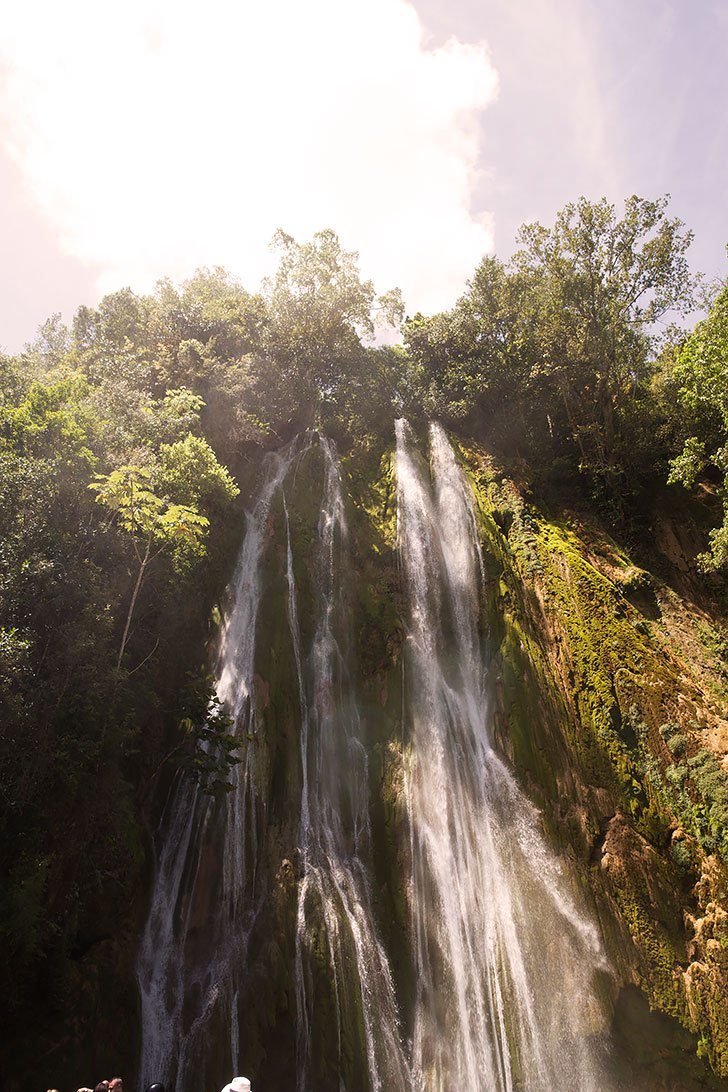 1. Ride to El Limón Waterfall
Take an adventurous hike through the jungle to arrive at jaw dropping El Limón waterfall. The falls drop 130 feet (40 meters) from the top of Sierra Samana and are well worth the 1.5 mile (2.5 km) trek.
At the end of the journey, we catapulted into the misty falls for the ultimate refresher.
Sher's Tip: The falls are deep into the forest and best arrived via horseback. We took a 30 minute horseback ride to the waterfall, then had lunch and a local cocoa lesson after!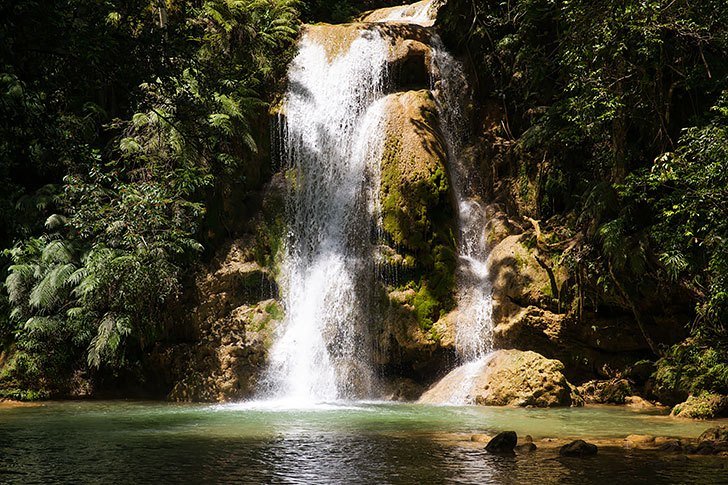 ---
---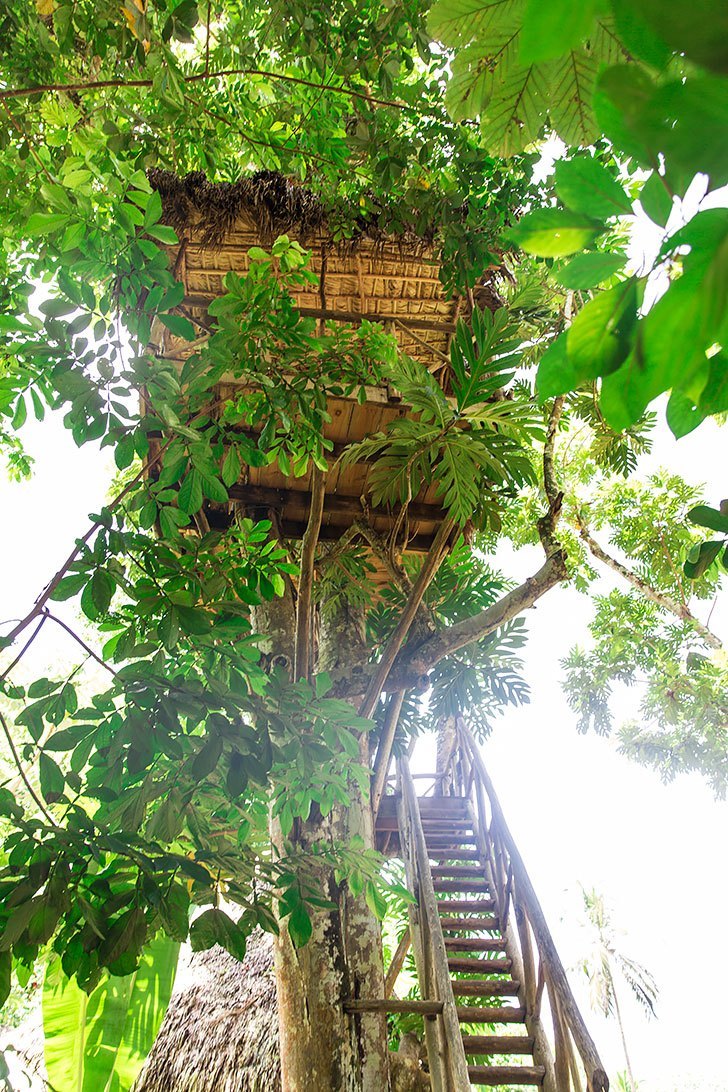 2. Zip Lining Above the Forest
See the lush tropical forests and the views from sky high. The Dominican Tree House Village offers a heart racing zip line affair across 12 platforms high above the jungle.
Afterwards, you can even stay overnight at the hotel, which offers rooms in multi level tree houses.
Sher's Tip: Ziplining is such a high, I can't wait to do it again! Also the tree house rooms on site are one of a kind.
Upgrade and book the large bedroom, with swing chairs and a private bath for the most luxurious experience!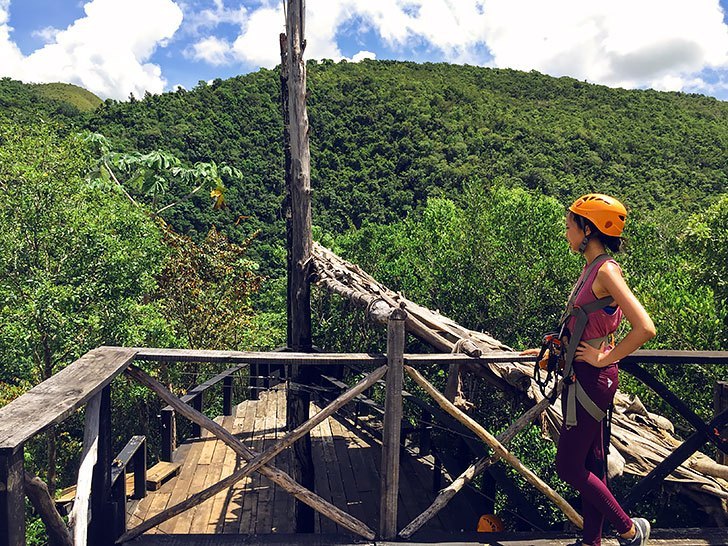 ---
---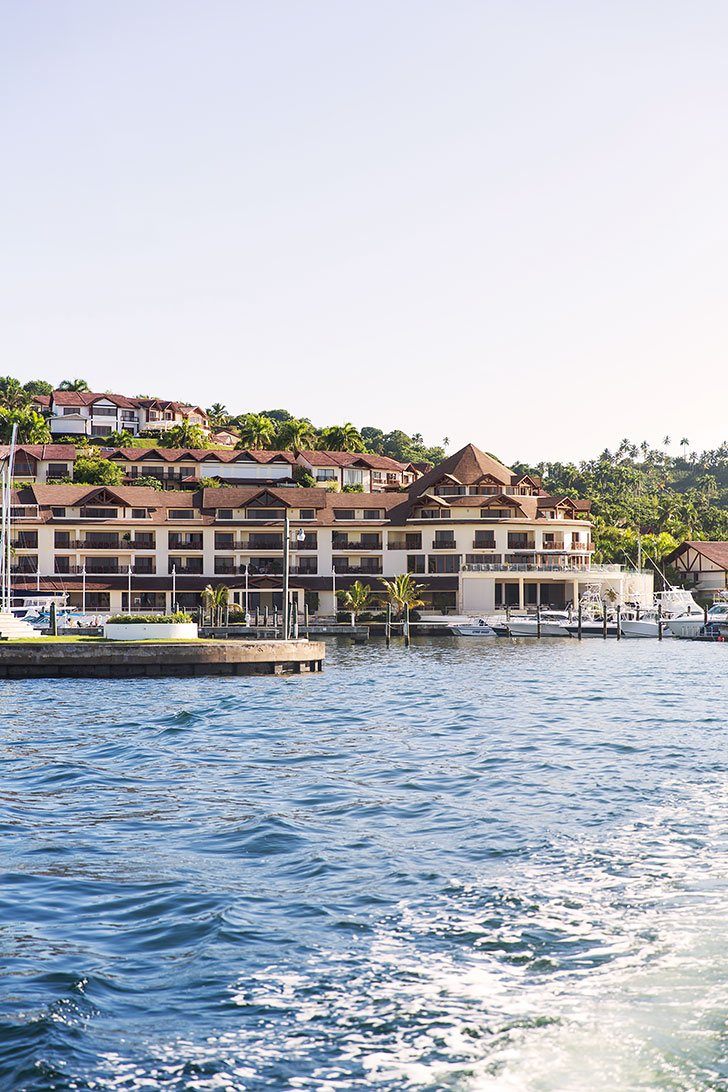 3. Exploring Parque Nacional Los Haitises
Los Haitises National Park is one of the jewels in the crown of the Dominican Republic's national park system. Los Haitises means "hilly land" in Taino, and the Park nurtures one of the island's few remaining rainforests.
The Park, which also has extensive mangroves, covers an area of 618 square miles (1,600km²). A natural wonder replete with many keys and caves, the jungle there was used as a location for the film Jurassic Park.
Sher's Tip: Stay at the luxurious Bannister Hotel and book a boat tour to Los Haitises with the on-site tour operator.
During the afternoon in the park, spot the shark cave, make a pit stop to see the ancient Taino caves or head to the Eco-Lodge (Paraiso Cano Hondo) for a relaxing afternoon in waterfall swimming pools.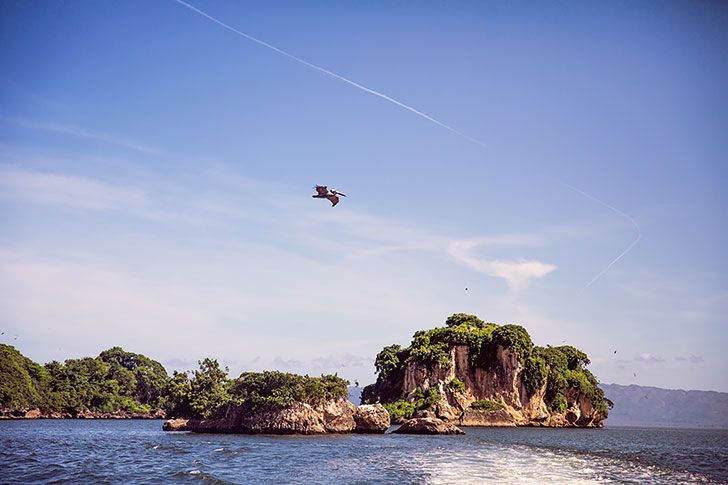 ---
---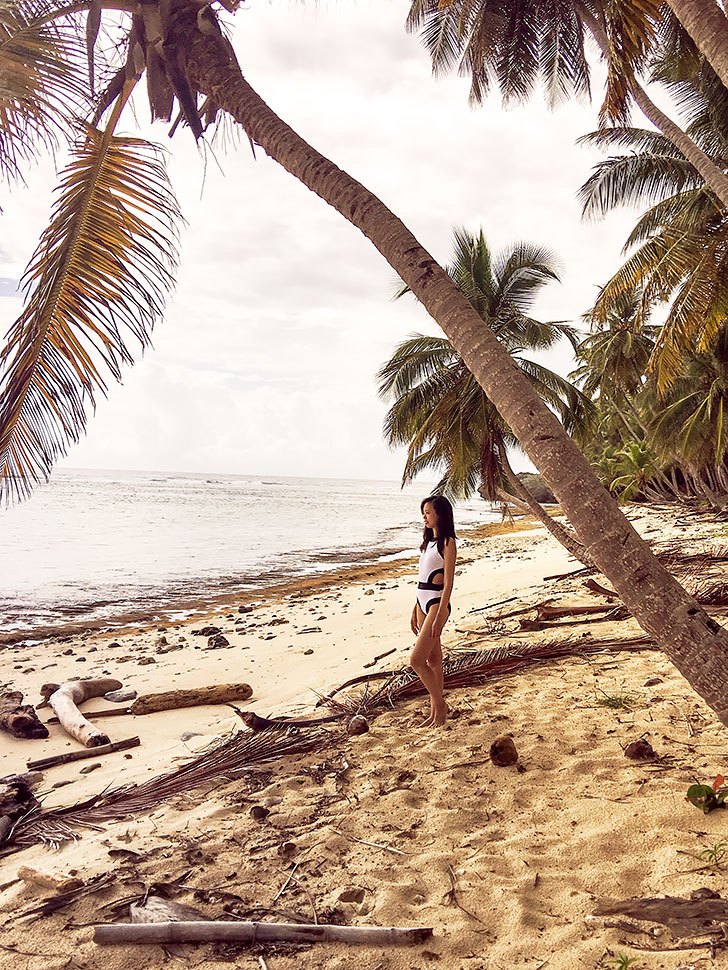 4. Relaxing in Las Galeras
Las Galeras is truly the end of the road, about 28km northeast of Samaná and quite a far car ride to get to.
That being said, once you arrive the local village abounds with options: a yoga-filled retreat at Villa Serena, red sea urchin snorkeling at Playa Frontón or the long, beautiful stretch of coastline at Playa Rincon that's perfect for sunbathing.
Sher's Tip: If you're looking to experience a complete lifestyle change, there's no better option than a yoga + meditation retreat at Villa Serena.
The unique beachfront property offers a variety of yoga practices (including water yoga) as well as a gourmet raw food diet led by raw food chef extraordinaire, Chef Darko.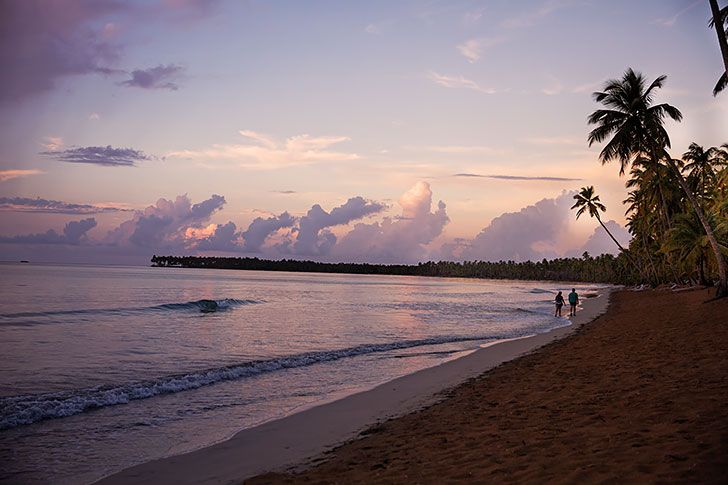 ---
---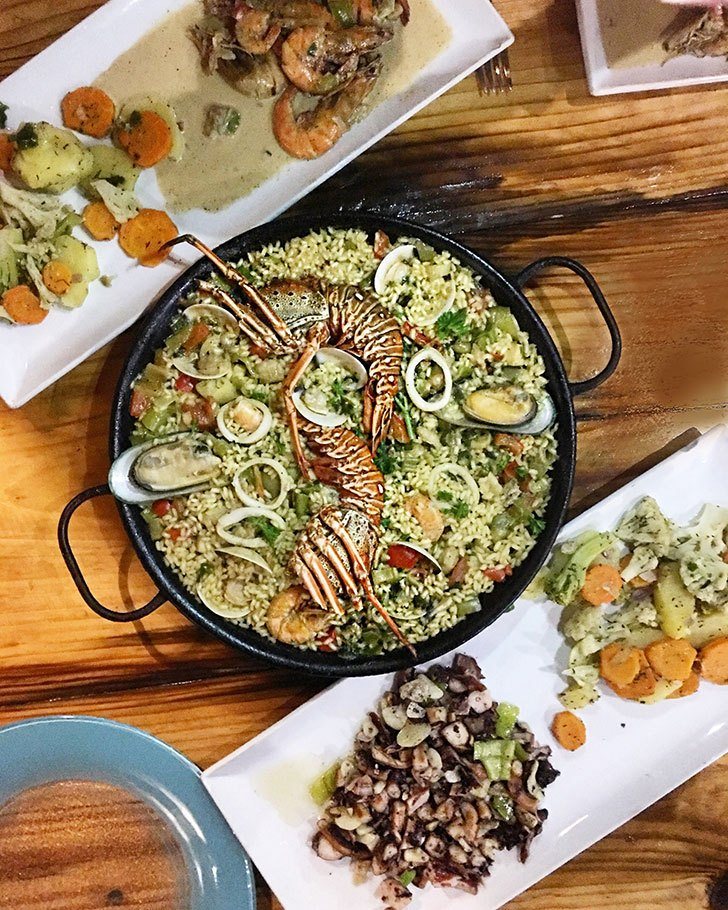 5. Dinner at El Cabito
Have a meal overlooking the cliffs at El Cabito, a beautiful rustic spot clinging to the edge of the cliffs. At sunset the ambiance is heavenly, with the crashing waves and the setting sun acting as the perfect compliments
Sher's Tip: Try the seafood paella, which comes big enough for 2 or the grilled fish in coconut curry broth, a local specialty!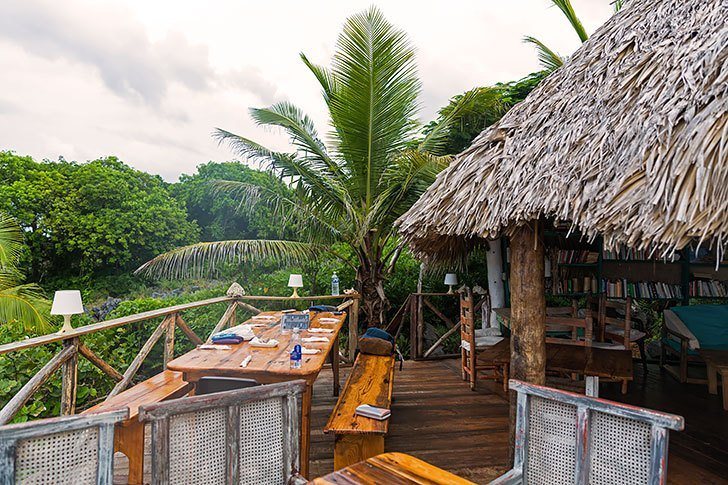 ---
---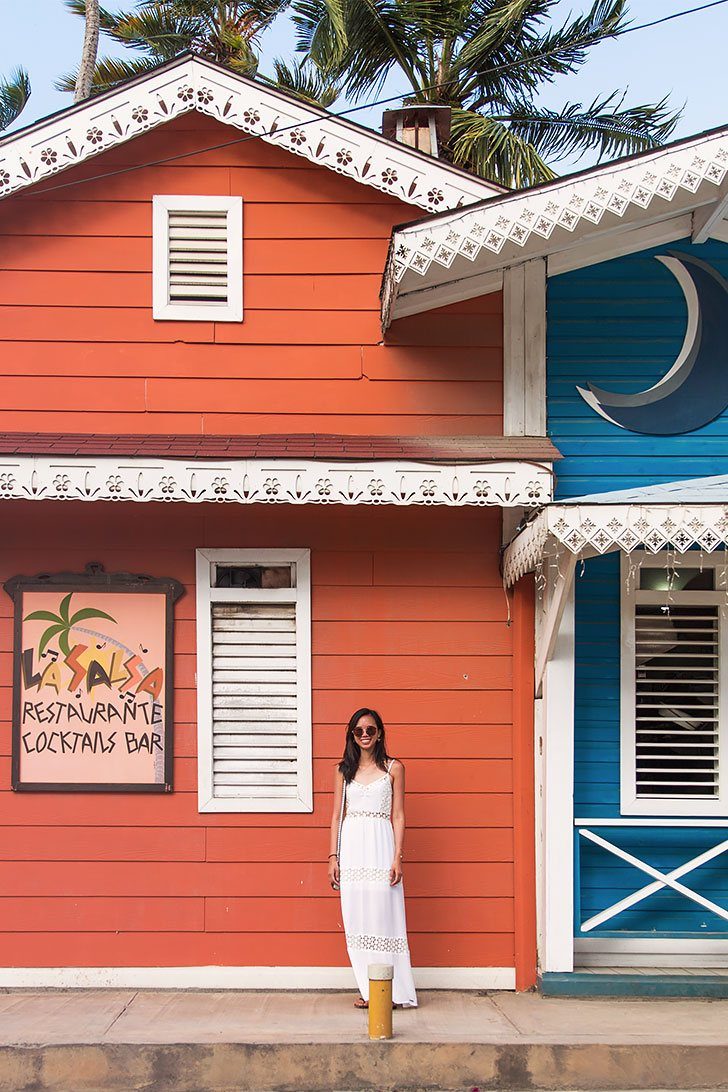 6. Las Terrenas
The hamlet of Las Terrenas has a decidedly European feel, with sophisticated and colorful Victorian houses along the beachfront.
Dine on the water, sip a refreshing beverage or people watch with an espresso in the hamlet.
Sher's Tip: You can even rent an ATV to zip through the town!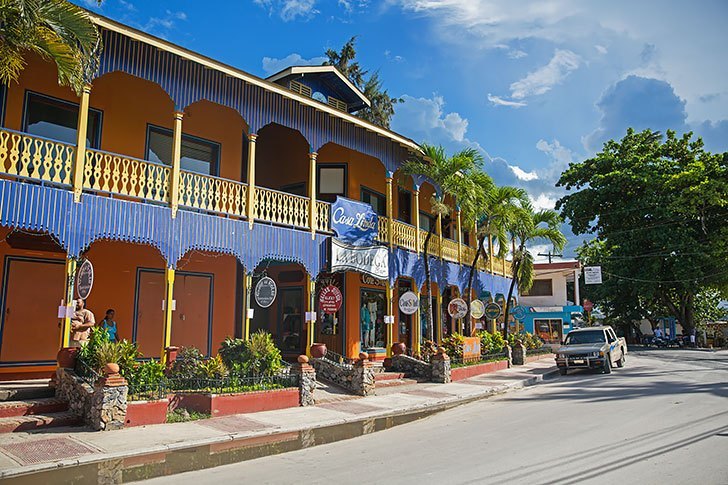 ---
---
What are you most looking forward to?
Visiting the DR – Travel Checklist
From NYC, we flew to Santo Domingo. US visitors are charged a small tourism entrance tax, but typically this is bundled into the cost of airfare. Set fare alerts and check for flight deals here.
We also hired a van and local driver to take us all around Samana. It was a great decision and enabled us to see much more of the region, but know that roads in the DR can be challenging. For example, on our long drive up to Las Terranas, the van got a flat tire that left us roadside for a couple hours.
Samana has all sorts of accommodation. From charming yoga and surf retreats to luxury modern hotels, plus everything in between. Book accommodation in advance to save.
Lastly, be sure to visit the Dominican Republic with travel insurance. Whether your bags are delayed, your phone gets stolen, or you get injured and need to be hospitalized, travel insurance will help when you need it most. We got a bad case of food poisoning during the trip and missed out on a full day of activities. Get a quote for your trip here.
You Might Also Enjoy:
Dominican Republic Vacation Planning Articles
6 Unique Things to Do in Samana
The Best Dominican Republic Resorts
Follow Sher She Goes on
Bloglovin | Facebook | Twitter | Pinterest | Instagram
---
Our trip was hosted by the Dominican Republic Tourism Board. Our decision to write this post and all opinions within are our own.