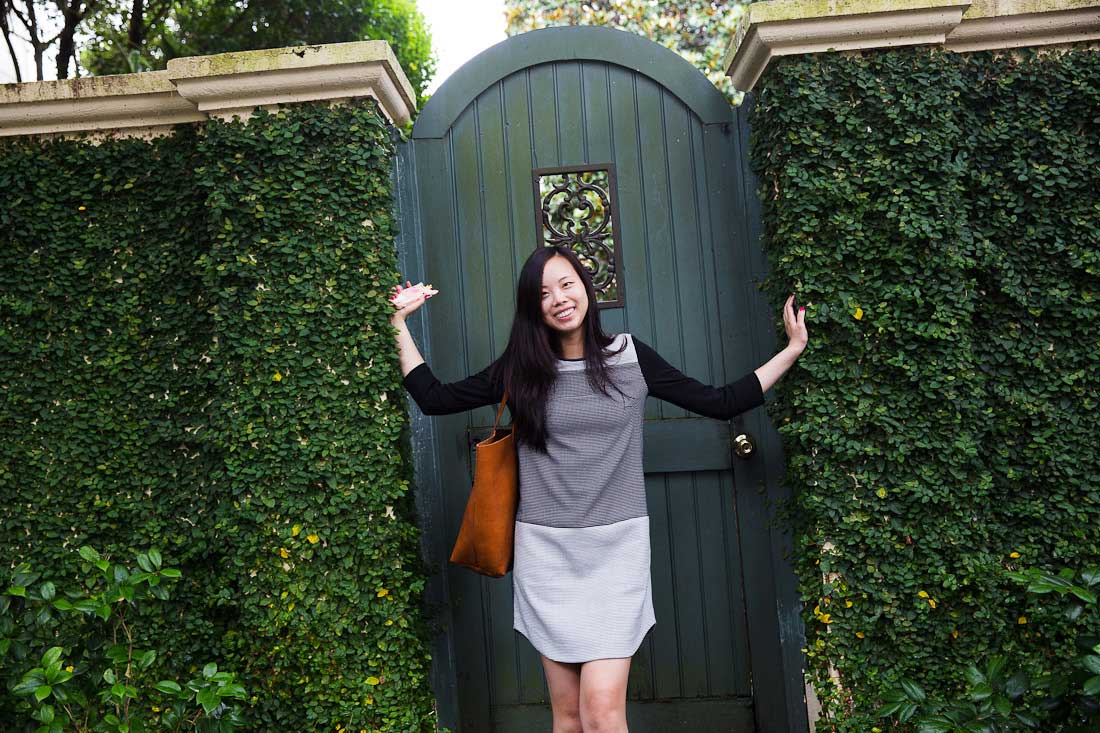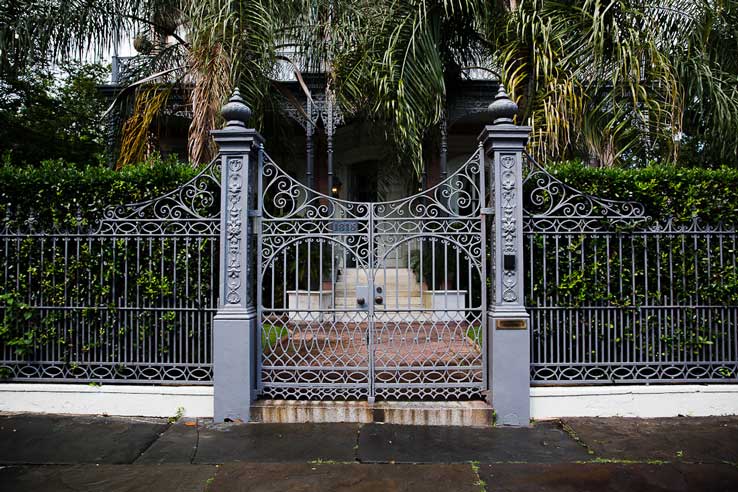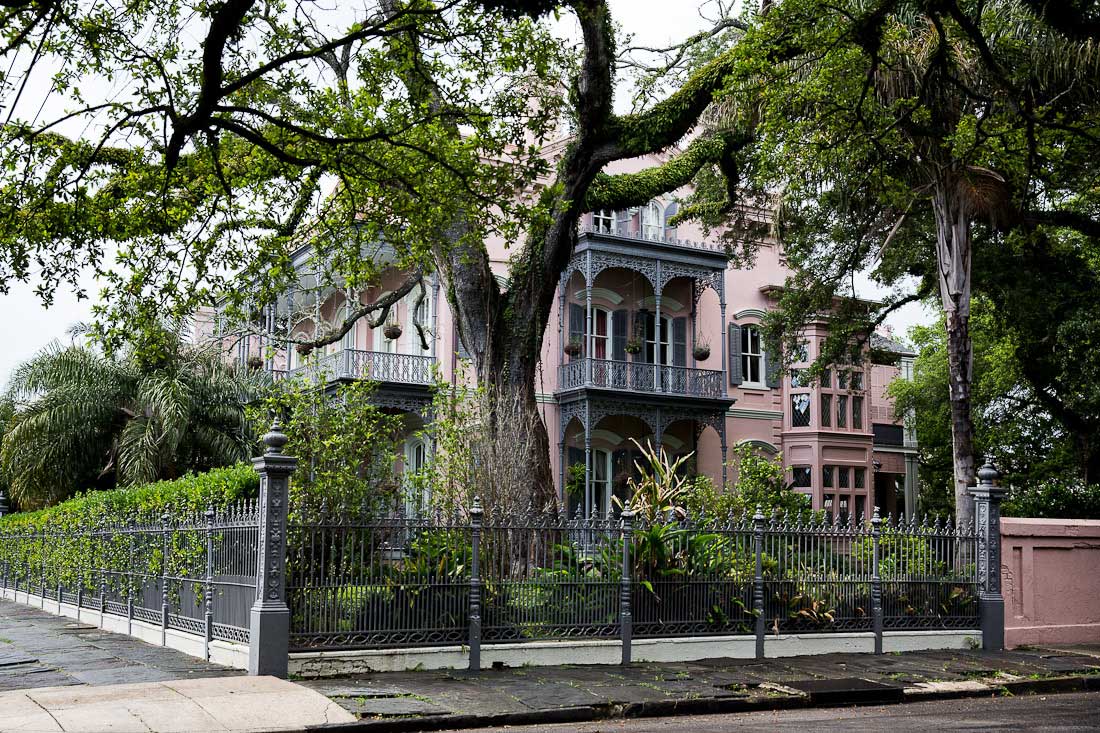 New Orleans' Garden District
After a nice lunch at Commander's Palace and a quick stroll through the eerie cemetery, we spent the day strolling among the grand mansions of the Garden District. It felt a little paparazzi-esque to pour over the guidebook and try to pinpoint all the historic houses – in fact, I quickly gave up among the humidity and rain storms. But, I managed to whip out my camera for a couple quick shots of my favorite mansion in the area (the pink and grey in the last couple images). A nice local pointed out Archie Manning's and Sandra Bullock's homes as well, which was an unexpected surprise. (It took me a second to place Archie Manning, until he said Eli Manning? Payton Manning? Ha)
The origins of the Garden District date back to the plantation era of the 1800s. From 1832 to 1900, these plantations were sold off in parcels to wealthy Americans who developed opulent mansions. The newcomers sought a new section of town, not wanting to share the French Quarter district with the Creoles. New Orleans architect Barthelemy Lafon laid out much of the district and designated only a couple of homes on each block, giving rise to the enormous southern mansions of today. Each house was surrounded by a large garden (giving the district its current name), until the late 19th century, when Uptown New Orleans became more urban, and some of the large plots became subdivided. As a result, today each block contains a mix of the early 19th century mansions and smaller late Victorian era houses.
While it makes for an interesting juxtaposition, I thought all the houses were remarkably unique. The mansions are beautiful but I like the quaint gingerbread Victorian houses as well! Which do you prefer?
Headed to New Orleans for a long weekend? Check out my city travel guide and 4 day itinerary here. Looking for more? Here are 10 additional things to do in NOLA!