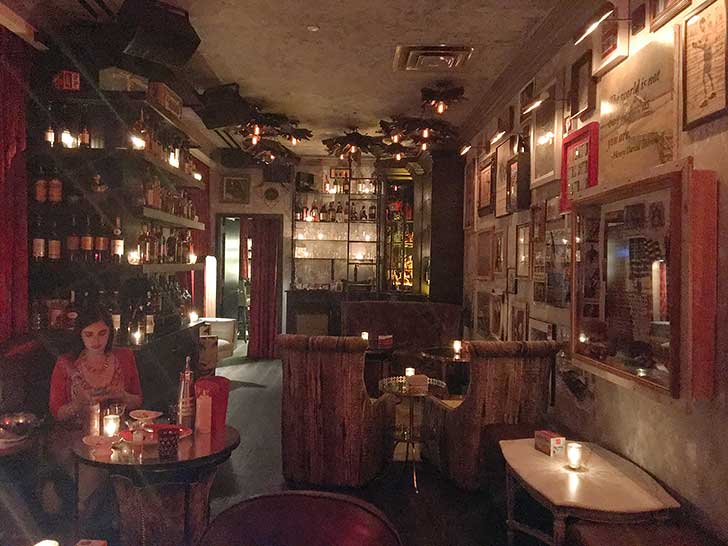 The Tuck Room NYC
Dinner and Drinks Review
If you think you can't combine "Drunken Doughnuts", crab cakes, and cocktails infused with Cap'n Crunch (yes, that Cap'n Crunch), then you clearly haven't been to The Tuck Room.
Located in the Fulton Market Building in Lower Manhattan, this trendy restaurant & bar defines an incredibly quirky-fun night out, and we were lucky enough to get an up-close look!
Keep reading for a review of drinks, small bites and dessert at The Tuck Room NYC!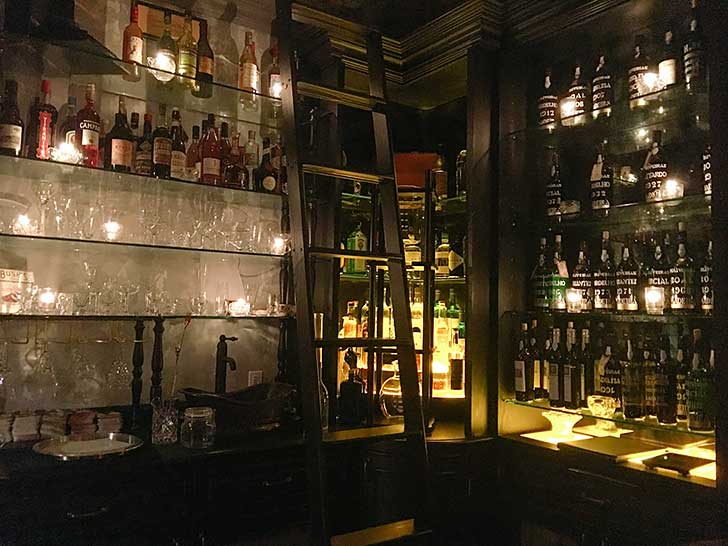 ---
---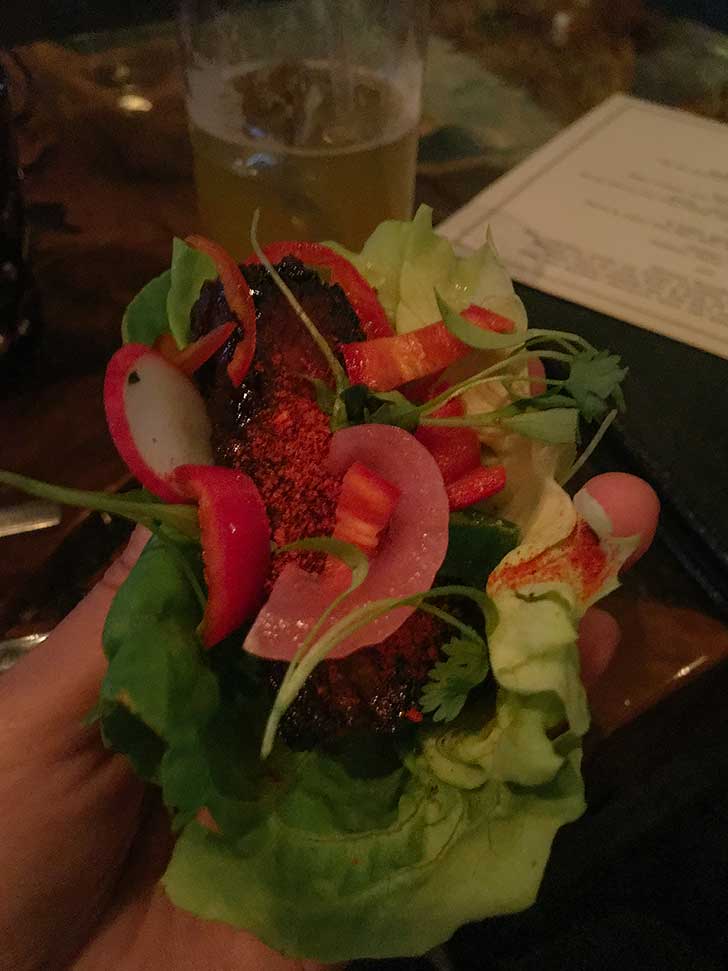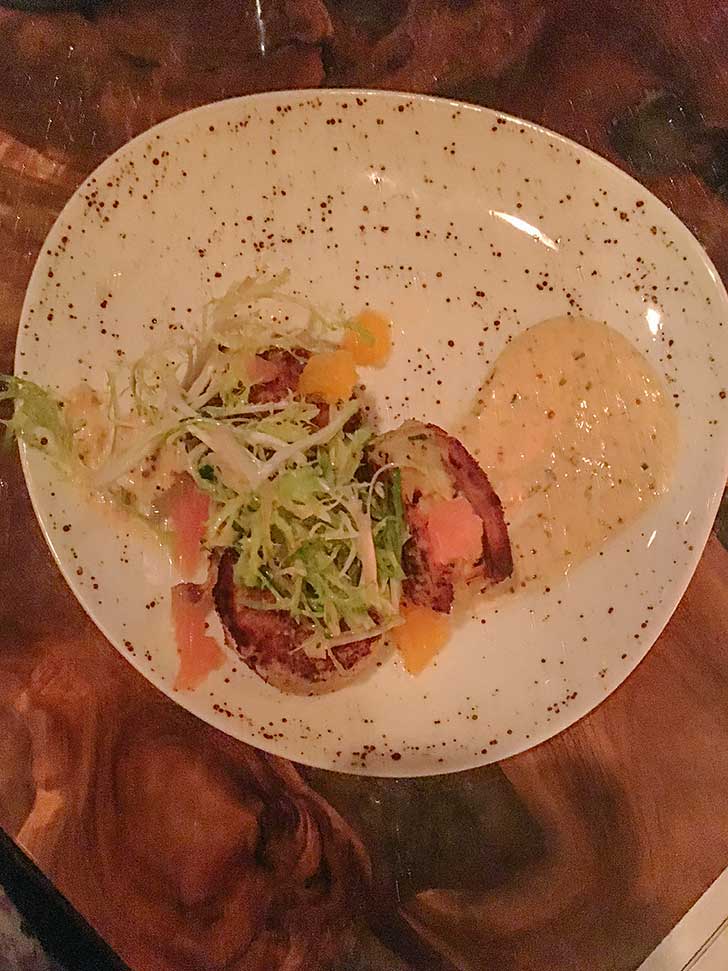 The Food
Don't worry: I will get to the delectable doughnuts and cocktails in due order, but I have to start by lauding the food, overseen by James Beard Award recipient Sherry Yard (what a great name, by the way!).
Everyone has been to venues where the drinks (or sweets!) are the rightful star and has been bitterly disappointed that the food clearly sacrifices as a result. NOT the case here, my friends!!
The wide-ranging menu has something for everyone, but for my money the K-Town (so predictable, I know) short rib sliders or the brioche-crusted crab cakes (who can't love a classic Old Bay remoulade!) are where it's at!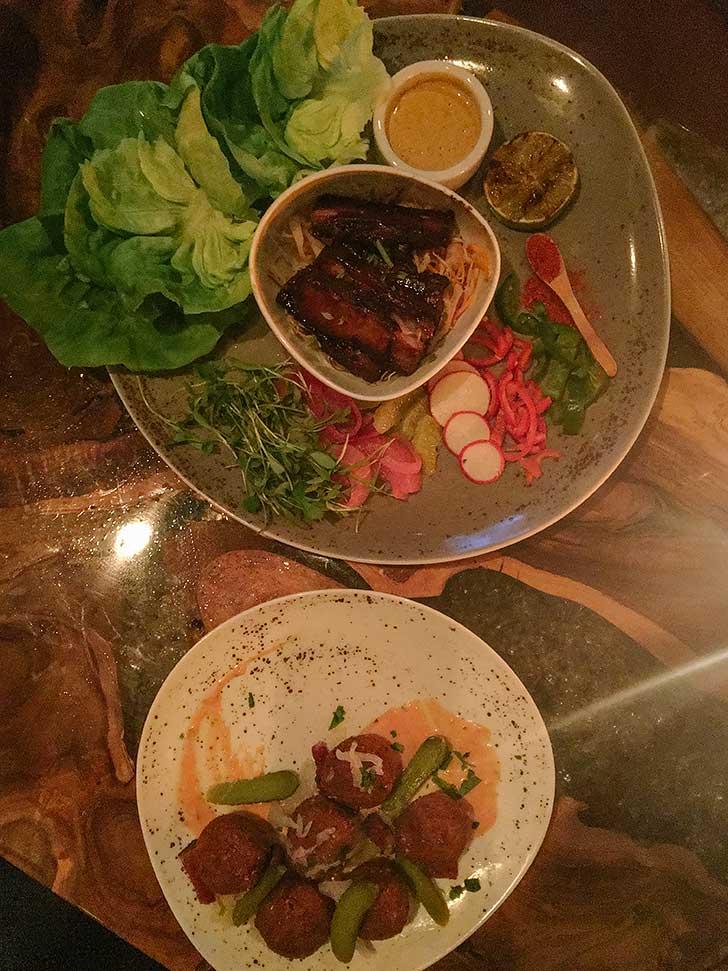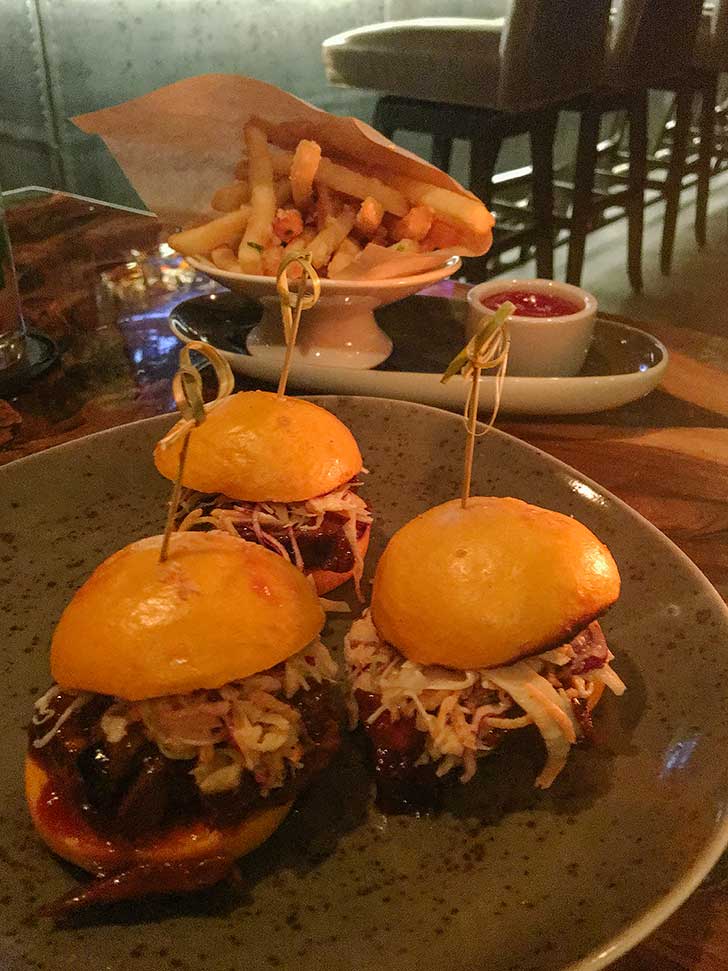 ---
---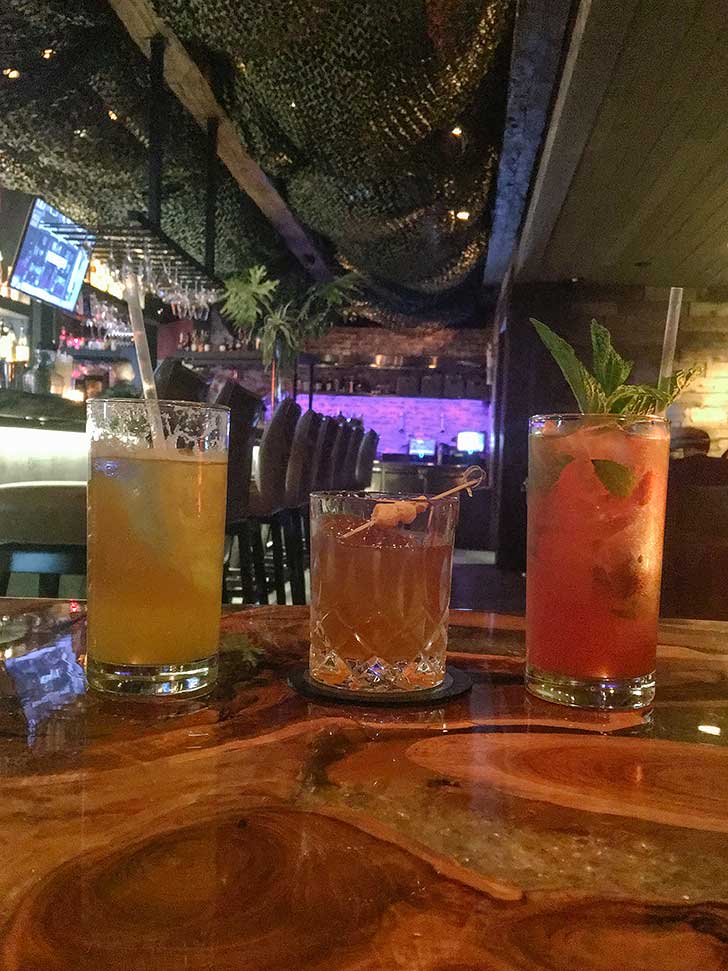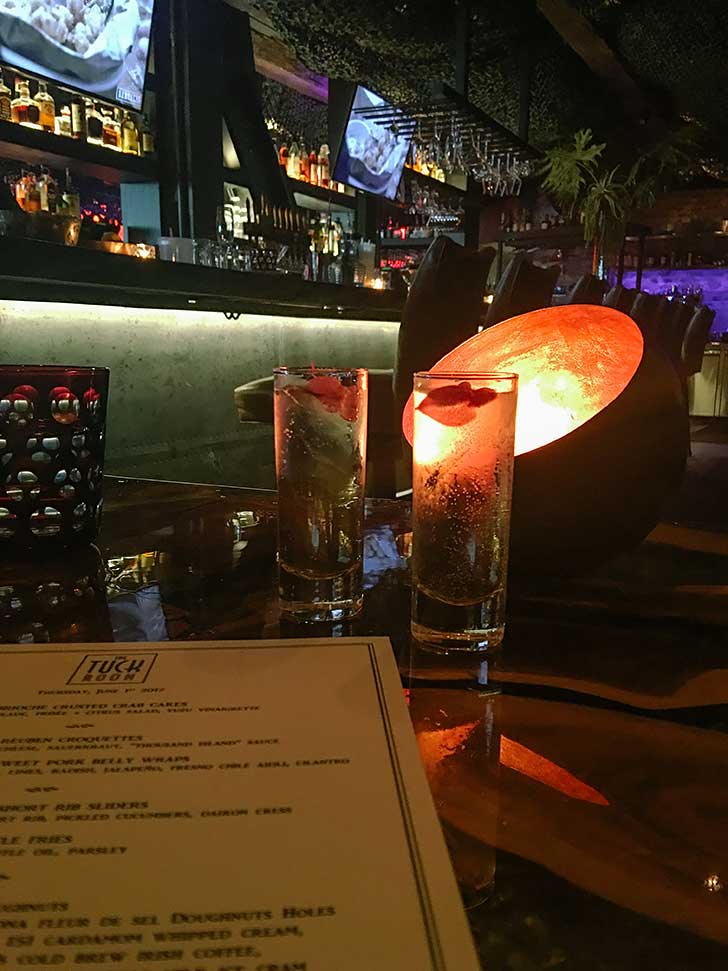 The Drinks
Simply put, the creativity involved in The Tuck Room's drink menu is exceeded only by how delicious they are! We started off with flights of some newer signature cocktails.
Many of them included expected (but still delicious) ingredients like elderflower and various muddled fruits, but throw in wine procured from Lake Erie's south shore and bourbon-infused dulce de leche, and the results were amazing!
For our main cocktails we tried some of the recipes made by the bar's Heisenberg machine which, besides painfully reminding me how woeful my science knowledge is, made for an amazing spectacle as the drinks were being made (or should I say concocted?).
My personal favorite was the bar's take on an Old Fashioned, which was garnished with the aforementioned and delicious Cap'n Crunch!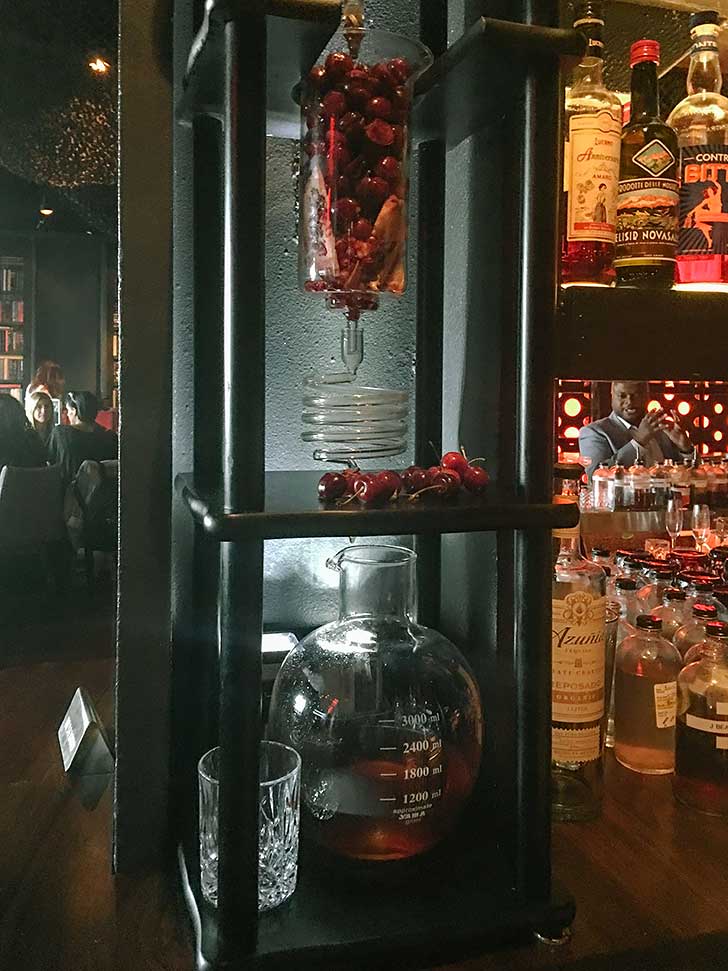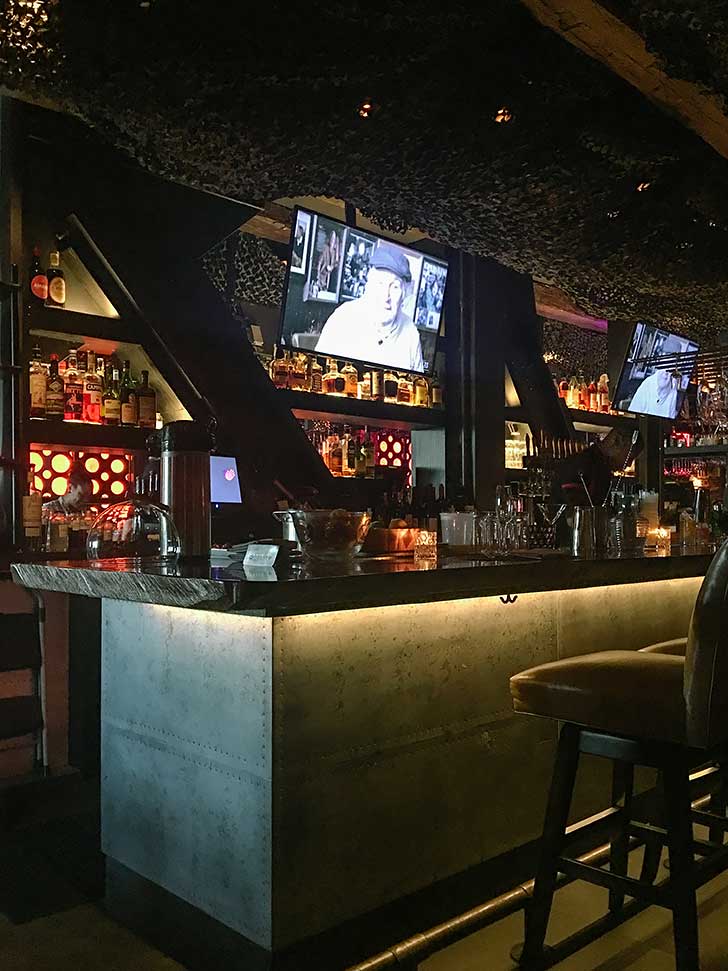 ---
---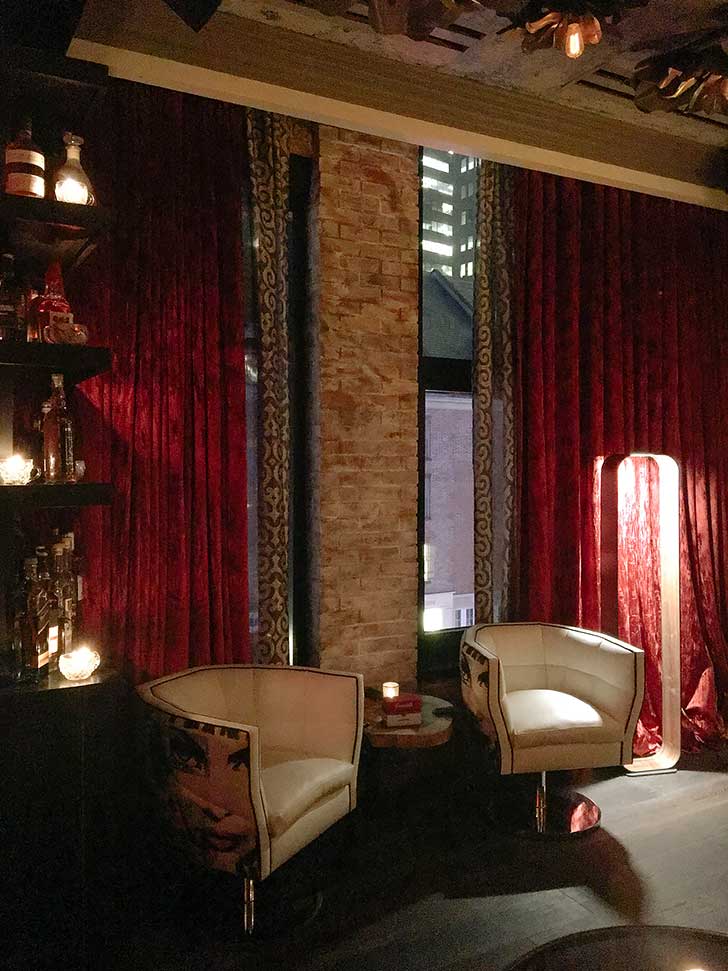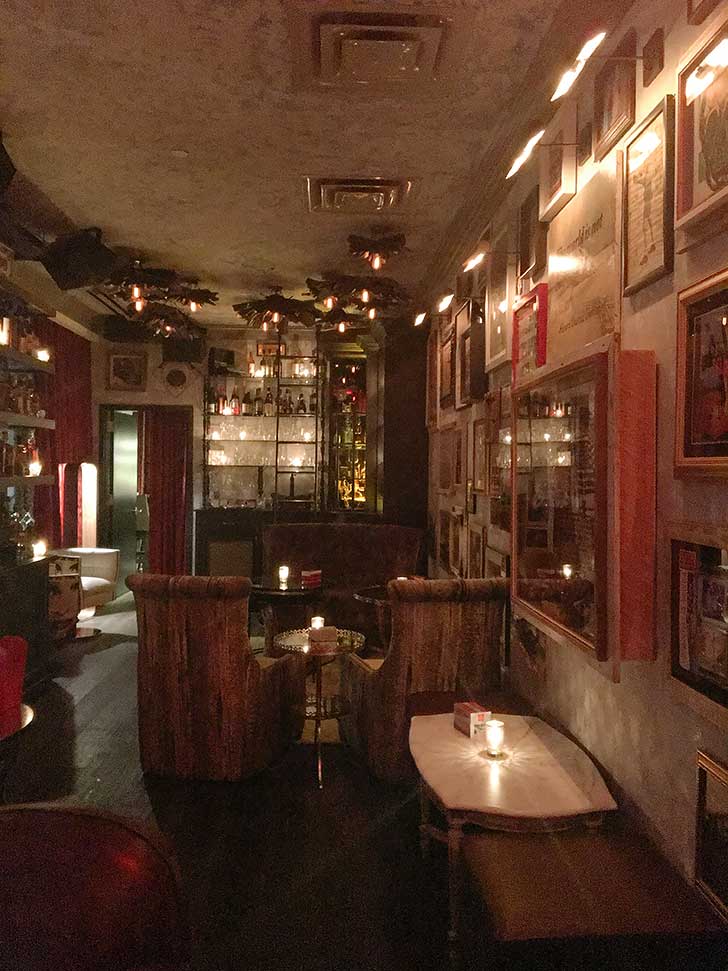 The Doughnuts

Ah, the doughnuts! So once we were done stuffing ourselves with the amazing food and delicious cocktails, we were taken to this swank side room where the real magic happens. We were given a plate of doughnuts holes (we actually thought that was it and ate them immediately so had to get a second plate….sorry guys!!) and our choice of several alcohol-infused sauces ranging from traditional chocolate to caramel.
Besides winning my heart with my sweets, the coolest thing about the infused sauces was how good they tasted even though you could distinctly tell they were infused with alcohol. I don't know how they did it, but I'm not complaining!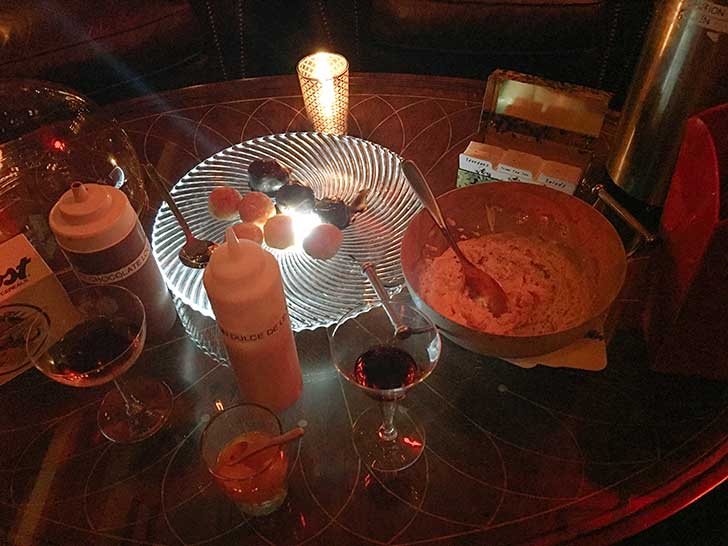 ---
---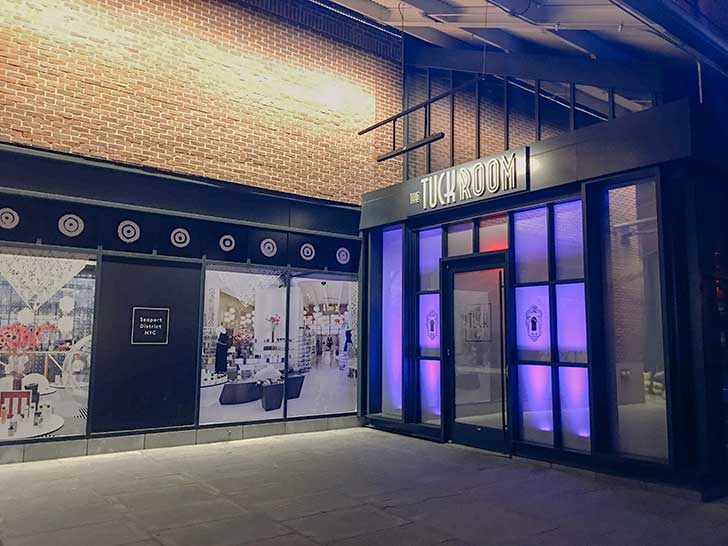 One of the greatest things about New York is there are simply too many places serving up great food and drinks to visit in one lifetime. Places that do this and create an incredibly fresh and fun experience like The Tuck Room seem fewer and farther between, so make sure you don't miss it!