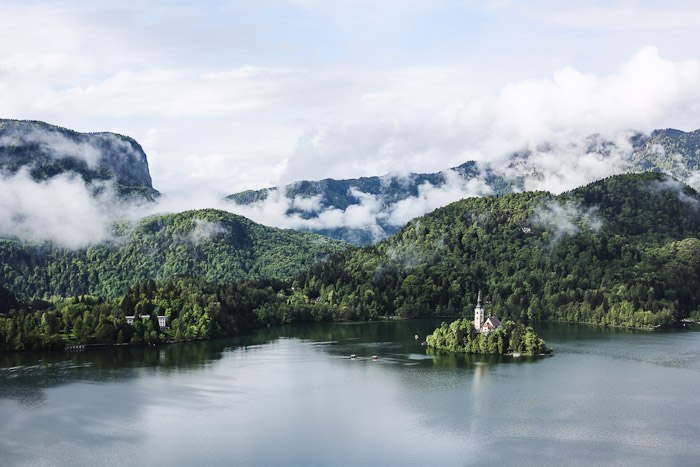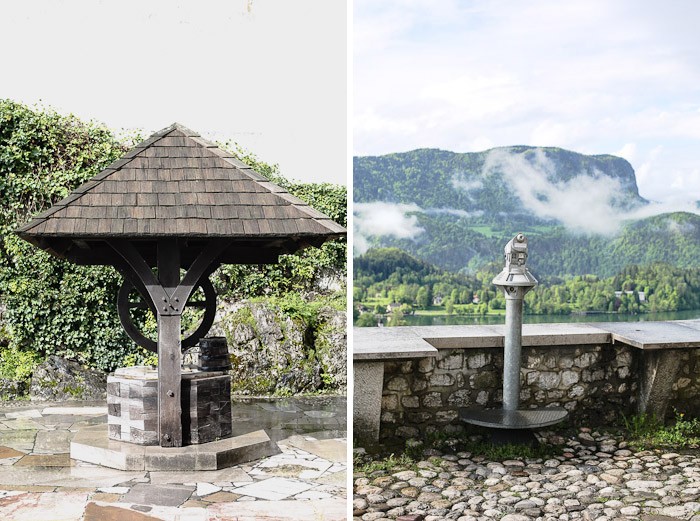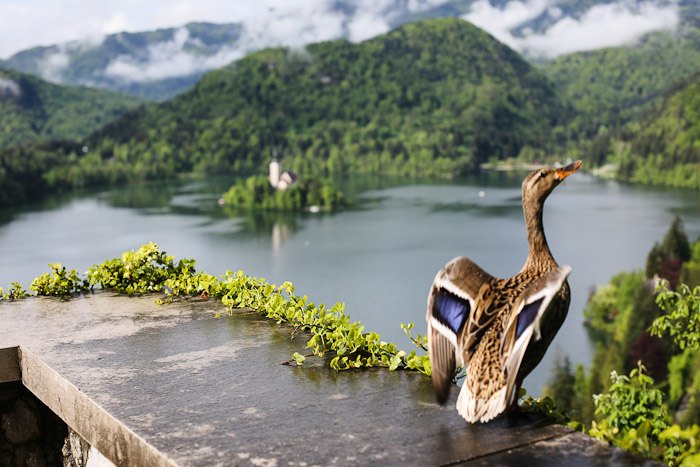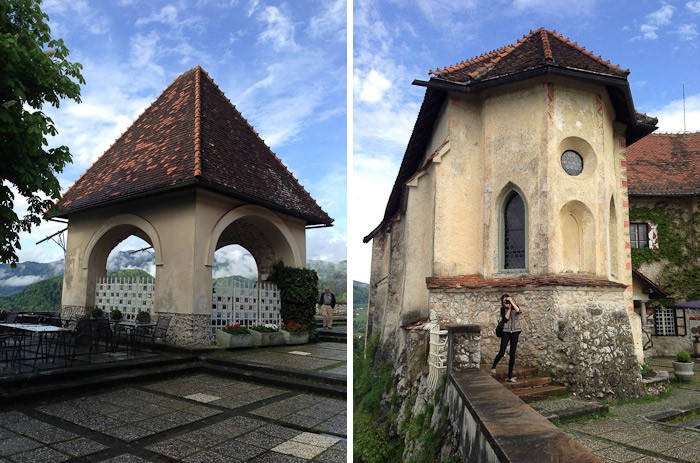 My first stop in Slovenia was to the picturesque town of Bled. The town is incredibly beautiful and great for nature lovers, as its situated on the eastern side of Lake Bled and the main access point for Triglav National Park. I stayed at Hotel Jelovica Bled and was fortunate to get a great double room view of the Lake and castle from within my room! The town is great to explore on foot (although a walk around the lake will take a good two hours) and is famous for Bled Island, the small island in the middle of the lake, as well as Bled Castle, a white and red castle perched high above the cliffs near the Julian Alps.
I visited Bled Castle on my second day in Slovenia and got a great view of the mountains and lake waters below. The climb to the castle itself is quite steep but well worth it to see the romantic white castle and red roofed ramparts. The outer courtyard has a 16th century chapel and small museum with an exhibition on the castle's history. There's also a smith shop and wine center run by monks who can tell you a lot about their respective crafts. I picked up a great winter postcard of Bled Island while I was there, as sadly the castle is so tiny in all my pictures…
For more on my trip to Bled Island, check out this post.